Content marketing is one of the most effective strategies when you want to market a business, a website or an online store. However, not all types of content will prove to be valuable for your audience and most of all, some of your valuable articles may die of old age at some point in time by becoming obsolete and irrelevant.
What is your best solution? Well, you need evergreen content. You need articles that will carry the same value as time passes, attracting organic traffic in ten years at the same rate or maybe even at a higher rate than now. Before getting to our main topic, let's talk a bit about content marketing.
Why is Content Marketing Effective?
Written or visual content was always a great way of conducting marketing, even before the Internet was here. We all remember some great commercials we've seen on TV over the years, we've kept some informative brochures that came as free inserts in magazines. The Internet facilitated our access to the information and made it available to millions of users but all in all, it didn't change some facts that marketers were already aware of.
Let's see why content is a powerful marketing tool, when it comes to the online world and why it will never be replaced by other strategies:
1. People are always seeking information and will always do
I will use two theoretical examples for the purpose of this point. Just stop for a second and think. What is the first thing you do when you have a question and you don't know the answer? Well, you ask. There will not always be specialists and professionals around to get a quick answer but fortunately, you can use your computer or mobile device and search for your answer. This is where content comes into place.
On the other hand, think about all the websites and blogs you are reading daily or weekly. You did not know they exist but once you've read something valuable on one web page, you returned there for more. Maybe, you even bookmarked the site or subscribed to their newsletter. Why? The answer is quite simple: you cannot know everything. Good information will always be of value, whether it is theoretical, practical or just entertainment.
2. More people use ad blockers every day
There were over 615 million devices with ad blockers worldwide by the end of 2016 and the numbers are still growing by the day. iOS has a built-in ad blocker but Android users can use third-party apps as well. They are free and they facilitate a better use of the device, by getting read of the annoying ads. Google is even testing a built-in ad blocker for Chrome.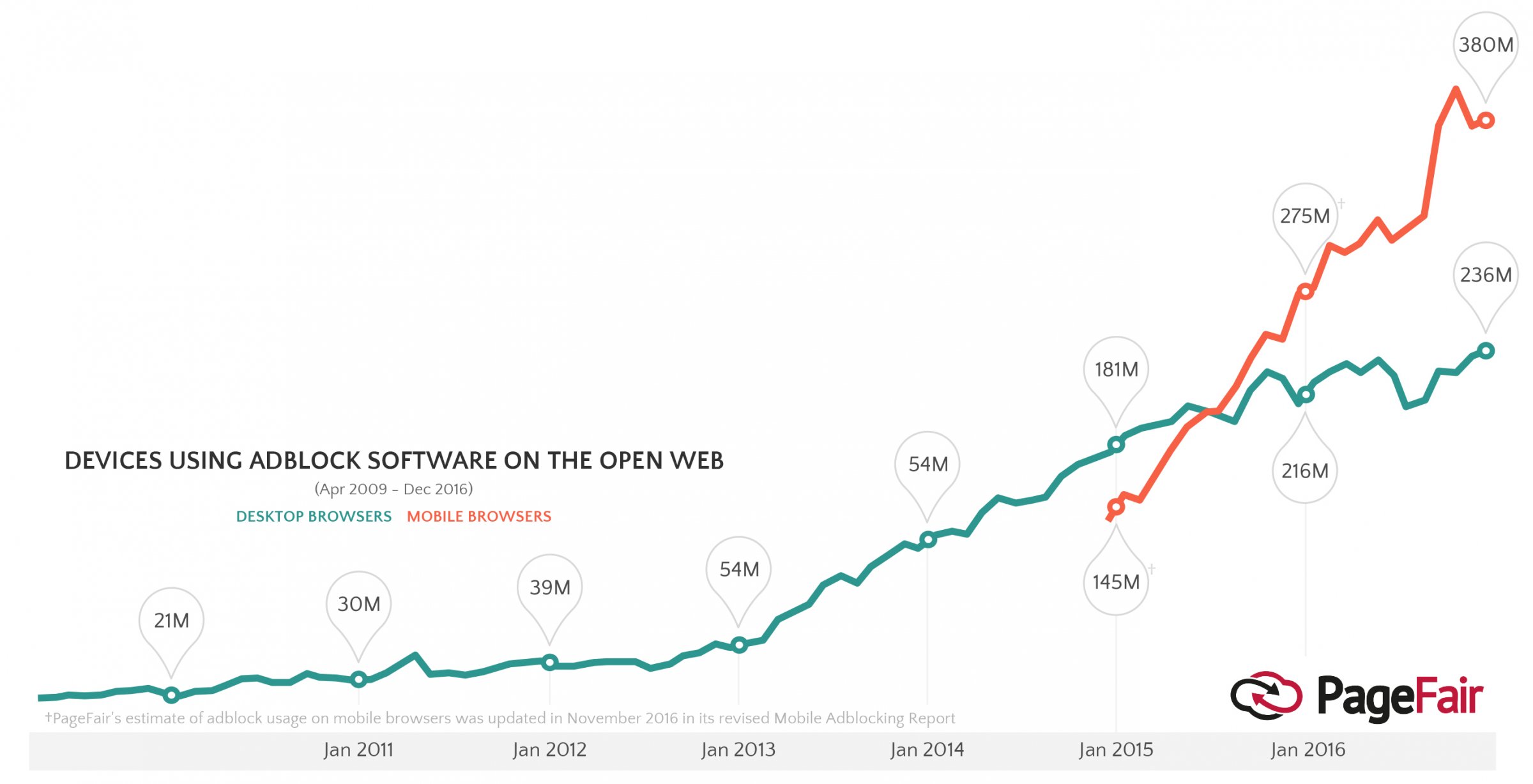 Valuable content, on the other hand, cannot be blocked. Let's say that, if the content is valuable and informative, users will not even think of blocking it but instead, interact with it and return to the website for more.
3. It costs less than other marketing strategies but with higher ROI
There are significant lower costs in hiring content writers than in buying ads on other websites, on TV and radio. The returns of investments are also higher due to the facts already explained in the previous two paragraphs. If you are running your own website, your costs diminish even more, if you learn how to write your articles on your own.
Also, according to a study done by MDG Advertising, over 70% of internet users want to learn about products through content vs traditional advertisements.
Who can benefit from content marketing?
In a word, everybody. There are no limits. It doesn't matter whether you are an aspiring entrepreneur, an artist or just a blogger. It doesn't matter your niche, industry or professional orientation. Whoever you are, wherever you are, you need effective marketing in order to grow your brand and continue to develop your business or your personal influence. Valuable content is your shortcut to the top.
Can you merge a content marketing strategy with other types of marketing?
Yes, you can. In fact, most of the marketers are including in their strategies several types of marketing besides content publishing, including paid advertising, social media marketing, direct marketing, and email marketing.
Tips for creating evergreen content for your website or blog
Not every type of content will carry the same value over time. Therefore, you need evergreen content in order to make sure your marketing strategy will be as effective tomorrow as it is today. What is evergreen content? It is quality content that is developed and crafted to be SEO friendly whilst extremely relevant and qualitative. It is the kind of content that encourages better rankings, happy leads and loads more social engagement. In short – it is timeless content.
Here are some tips that will help you create your content.
1. Choose your topics and make sure they qualify as green content
Let's say you have an eCommerce website that sells couches. It's a lucrative business but you are trying to grow awareness of your brand and as a consequence, you have decided to attach a blog to the website. You can write about specific designs and models of furniture you are selling, write reviews for your items and so on. These posts are valuable for your customers but they are only valuable now or as long as these products are part of your offer.
Once you sell them and renew your offer by getting new couches, those blog posts become obsolete.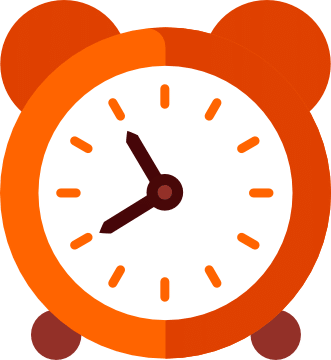 Of course, you can still write reviews on your products and even encourage your clients to review the items they once bought as well. However, if you need evergreen content, you should also focus on the needs of your readers. For instance, a great title for an evergreen article based on your business would be "How to remove grease stains from a velvet sofa".
Also, it will be of help if you choose citable topics. This means that no matter what you are writing about, include in your articles original ideas and even original statistics. Here are a few additional tips for choosing topics by examining your competitor's websites and or blogs:
Identify popular articles surrounding the topic in question.
Examining the common highlights and headlines.
Inspect the form of content existing on the net – (e.g. long or short form).
Get accustomed to what has been adequately spoken about.
Identify poorly written content on the popular topics.
Once you've accomplished this step, it puts you in a position of power because you now possess adequate information to move onto identifying topics and subjects that have not been discussed online or that can be improved.
2. Conduct research
If your goal is to write evergreen valuable content, then you will have to conduct research for every new topic you want to write about. Maybe you are one of the most reputable voices in your industry. You have confidence in your own skills and capabilities and you are aware that your posts are well written and informative.
However, you cannot know everything in your niche. Plus, a well-researched article, with great citations and references will be perceived as more trustworthy than a personal opinion. If you have the resources and the required time, try to also conduct original research. It will help your article stand out from the crowd and at the same time, it will attract citations and therefore, backlinks to your post.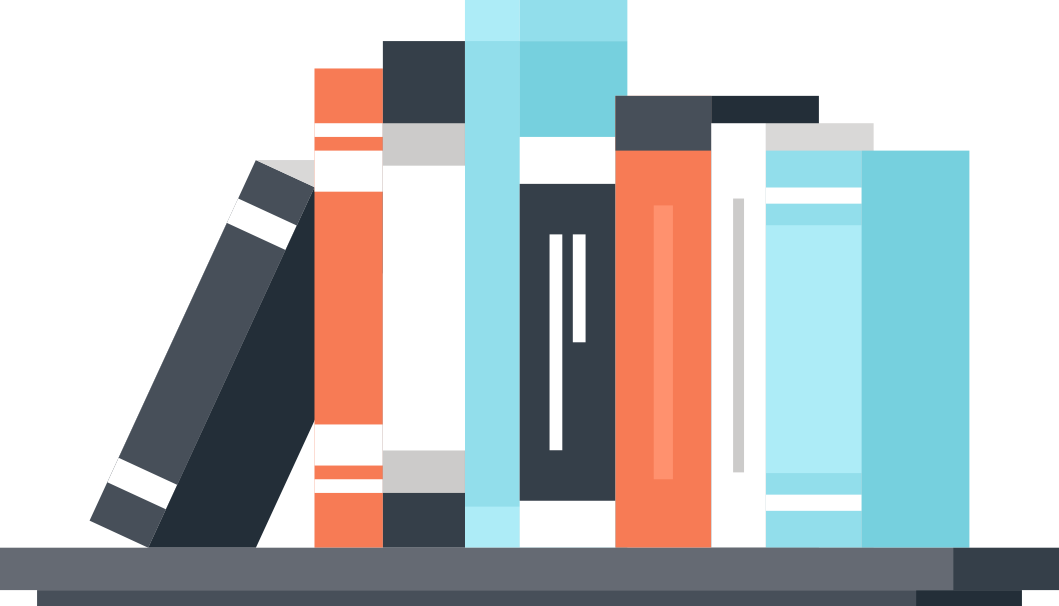 Pay attention though that some of these studies will become obsolete in a few years. For example, you can perform a market research on the penetration of 4G connections in rural areas. In five years, however, maybe everybody will have 5G connections and thus your study will not qualify anymore as perennial even though everything else is. There is a simple solution to avoid such issues. In fact, you cannot avoid them but correct them in time. All you have to do is come back to your article the next year and update your stats.
3. Choose appropriate and representative visuals
Selecting the proper and most representative visuals in articles is not an easy task but it is not a task to neglect either. We live in a visual world where visual-based social media has prevailed and Instagram, Facebook, YouTube, and Pinterest are the most popular platforms.
They are all visual, a proof that this type of content is more valuable than text to a relevant percent of today's Internet users.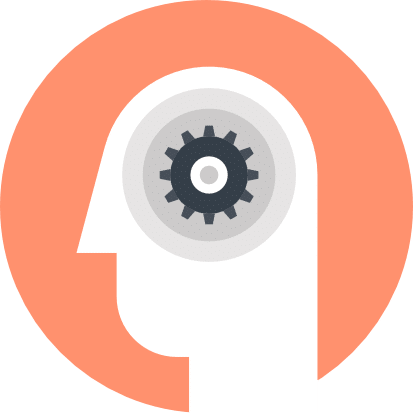 If you are planning to write tutorials, getting your visuals will be much easier. You will have to take photos during the entire process, make screenshots and so on. However, there may be tutorials based just on text and other types of articles for which you will need visual representations. Here, you have several options:
You can subscribe to a stock photography service and buy your visuals from there. Or use a premium icon library like Icon Finder.
You can search the available repositories of open images, download free visuals and adjust your selected ones if they do not meet the quality requirements you need.
Create your own designs, graphics, and representations if you have the skills or the budget to hire a graphic designer/artist.
How many images do you need to insert in a blog post? Well, the answer to this question depends on what you want to transmit to your audience. In case you are writing tutorials, you might need separate images for each step you describe. On the other hand, if you write a simple blog post, you will need at least one relevant professional image.
4. Create content in line with your brand
Your content should also be in line with your brand voice. Pay attention to this advice because evergreen content, if properly created, will also help you grow awareness on your brand and make it more visible to Internet users. It may attract more customers, fans or readers but at the same time, it will help your audience remember your brand and associate your name with the great content you are providing.
Therefore, if you are selling boats, for example, there will be few benefits if you are writing green content on how to repair mechanical toys. However, you may benefit from articles related to sailing, fishing, sea travels, sea life and so on. Write about your niche and focus on growing your brand not just your audience. In the end, this is your main goal.
5. Update your content occasionally, if necessary
I have already mentioned above the fact that some of your evergreen articles may include statistics or studies that might become obsolete or irrelevant in the future. Check occasionally your articles and verify should they need updates. Operate these updates as soon as possible in order to keep them actual and valuable over time.
Tools for Generating and Analyzing Evergreen Content
There are many tools available online that provide you with different ways to analyze, research, and improve your evergreen content.
Content and Social Media Performance
These tools below can help you analyze content performance and identify possible articles that are socially popular and encourage engagement.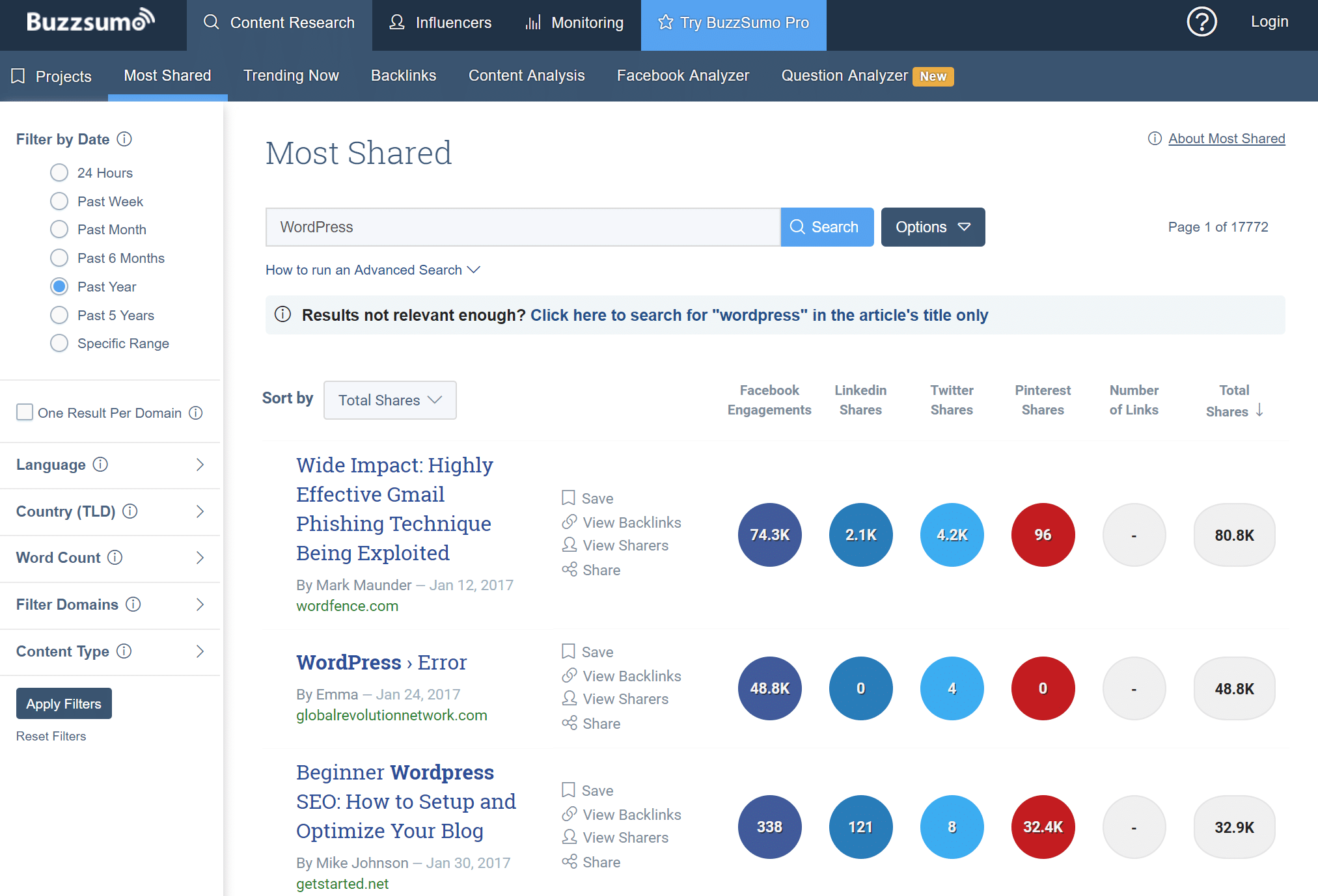 Generate and Analyze Headlines
In this article, we put together the best headline analyzer tools. These can help you develop article ideas into catchy evergreen headlines.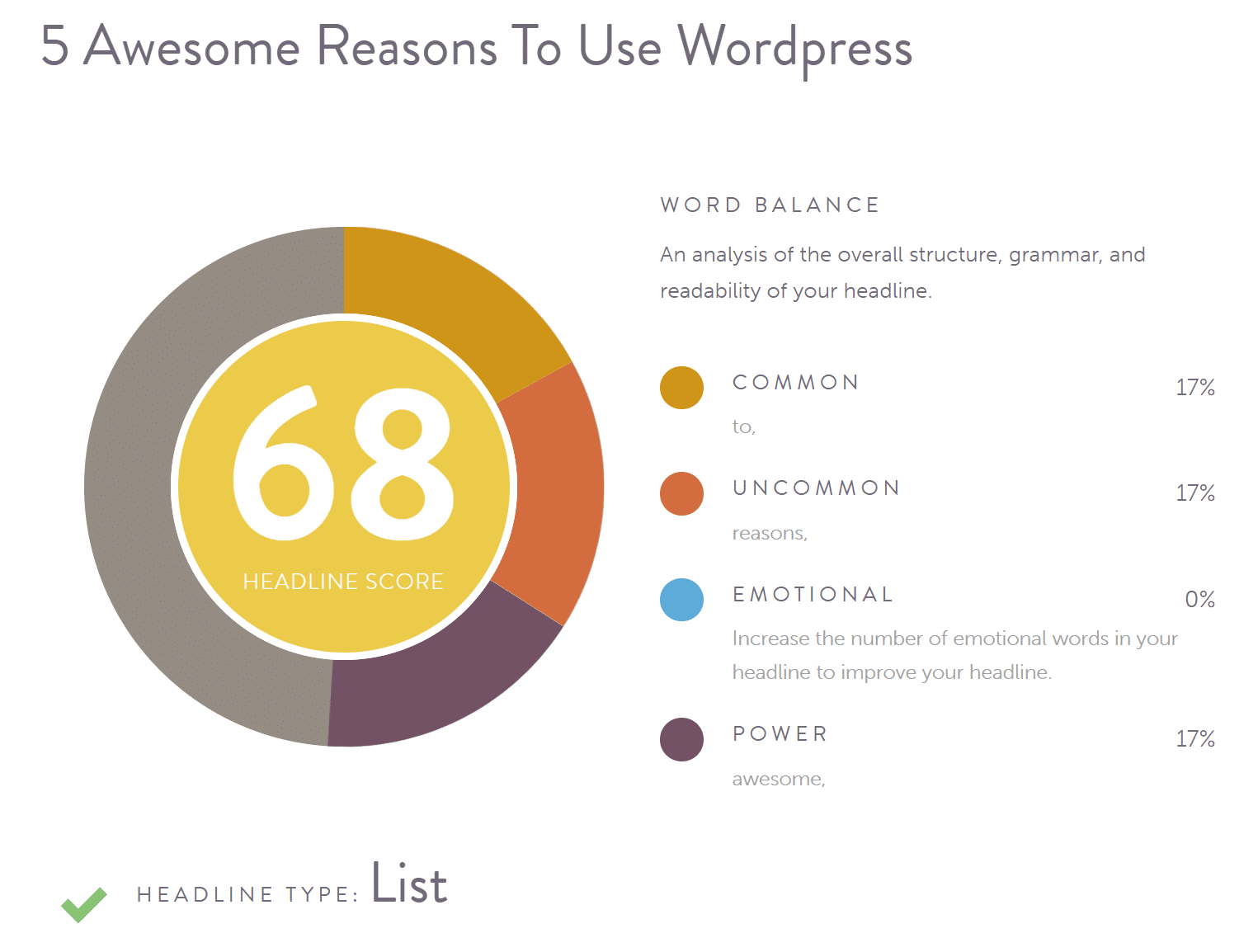 Google Trends and Search Volume
If there is a lot of search volume for something or it's been on an upward trend for years, it's a pretty safe bet that it might make a good topic for your next evergreen post. The trick is not picking a topic that perhaps may be too competitive SEO wise. But that's why tools like the following exist, to help you make a more data-driven decision.

Types of evergreen content
What can you publish as evergreen content? What kind of posts and visual data fall into this category? In the final part of this article, I will try to list some of the most important categories of evergreen content.
1. Tutorials and "How to" Guides
They are the main type of perennial content. However, tutorial articles related to technology might require updates from time to time.
Example: you are writing a tutorial on how to cut the background out of the portrait image of a person in Photoshop. Your article will be valuable for your audience for several months, maybe years. However, a major update to the software that comes with significant changes in the layout, the tools or the menus will make your tutorial inaccurate. It will need to be updated.
2. Problem-Solving
As a business online, you sell a product or service that provides a benefit and/or solves a problem. In saying that, if you can identify the kind of problems people are experiencing and use such problems to craft brilliant fresh evergreen problem-solving content – you can turn such readers into leads. Visit the following sites and search for a particular keyword or question:
Once you find questions that need proper answering – write great content around such questions and provide a link to your article in the answers. You solve a problem whilst build a backlink all at once. Without a doubt, finding viable content ideas through Q&A websites is definitely an effective way. Check out this large list of Q&A websites.
3. List Posts
Whether you like list posts or not, there is a lot of data that proves that they simply perform better. There have been all sorts of studies on CTR, performance in SERPs, social sharing engagement, etc. A few years ago, Conductor performed a survey of headline preferences, and, no surprise, numbered headlines came out on top — way on top, smashing the next-best contestant with a 71% increase.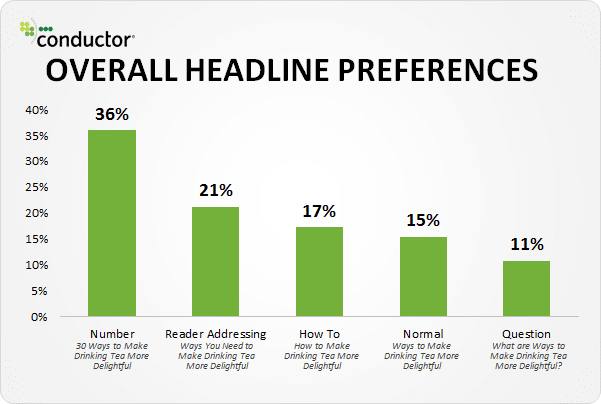 So list posts can always make great evergreen content. Just remember that depending upon the topic, you might have to update them to keep them current.
4. Testimonials
If you can convince your fans and customers to write testimonials and publish them on your website, this will be a great source of evergreen content. Moreover, testimonials will make your brand more trustworthy and attract more customers or expand your audience.
5. Brand Books
There are several types of brand books, starting with the simple educational brochures created for associates and employees and up to the more sophisticated ones dedicated to everybody who is interested in your brand, your industry, your company. Your brand identity book, however, is a great example of evergreen content and if you have the means to create it, don't miss this opportunity.
6. Historical Data
If you are active in a specific niche, you can write about the history of your industry, the history of your company and other related information to this area of interest. There are numerous people interested in historical facts. These facts will not change over time and therefore, they constitute another great form of evergreen content.
7. Great Video Content and Podcasts
Video blogging and podcasts may provide you with the content you need in order to grow your brand and your reputation. You can create podcasts and videos that may fall into the evergreen category. While they may require more time to be produced, more than writing an article, of course, they are growing in popularity with every day that passes. A high percentage of today's audience values visual and audio content more than written content.
8. Visual Imagery
Images and graphics can become standalone posts for professional photographer websites, visual artists, and graphical designers. Also, you can use images with text in social media campaigns as a great form of evergreen content. For example, if you are a graphic designer with artistic skills, you can create your own memes and cartoons to market your personal brand or the company you work for.
9. Glossaries of Terms or Phrases
It's hard to start writing your own dictionary. However, there will always be some terms and phrases specific to your industry that you can group into a wiki type website or in a blog category. They are also evergreen content and may prove to be of great value for all individuals who are involved in the same industry as you or the people who are trying to learn more about specific products before buying them. Glossaries of terms and phrases may be of use also to translators, students, and teachers.
Some other types of evergreen content could also include argumentative essay type articles, best of articles, and monthly round-ups.
Conclusion
Content marketing is one of the most effective and widespread marketing strategies. It's cheaper than any other types of marketing but it can help you build your audience organically and grow awareness of your brand through direct interaction with your customers and fans. Evergreen content, on the other hand, is the most valuable form of content as it may provide you with a marketing strategy that lasts as long as you keep your website open. I am talking about content that never "gets old" nor obsolete or irrelevant.
Throughout this article, I have tried to pinpoint some of the best strategies for creating perennial content and some of the most important types of content to choose from. As a writer, what do you think about evergreen content? Do you try to write perennial articles? How successful are you? Is it working for you? As a part of the audience, do you come back for more when you discover a website that promotes such content?