Mark your calendars for August 10-11, 2019 to attend the 11th WordCamp Montréal to be held at Concordia University. Kinsta will be attending and is also sponsoring the event. We'd love to meet you!
Stop by the common table for a few Kinsta goodies and swag. You can also pick up a free copy of our "How to Speed up Your WordPress Site" book in English and French.
We are extremely excited about this event as our own Christophe Asselin de Beauville, Business Development Coordinator here at Kinsta in the French market, will be making a presentation about the importance of having a fast website! A few topics he'll be covering include:
Statistics on the impact of having a slow or fast website and how it impacts a website's traffic and revenue.
All the important points to consider during the optimization of your WordPress site, such as choosing the right WordPress theme and plugins, image and database optimization, premium DNS, CDNs, and of course, high-performance hosting.
Christophe would love to answer any questions you might have in person. His presentation: "On the Internet, Every Millisecond Counts, Don't Neglect it Anymore!"  will be on Sunday at 10 am. It will be presented in French. 🇫🇷
The French and Canadian 🇨🇦 WordPress community is very important to us at Kinsta. Our website is available in French (https://kinsta.com/fr/), as well as our MyKinsta dashboard. We also provide hosting support in French between 06:00 and 14:00 UTC. All other times are currently covered by English support. Coverage of full-time French support, along with payment in EUR for our clients based in France, will be available soon.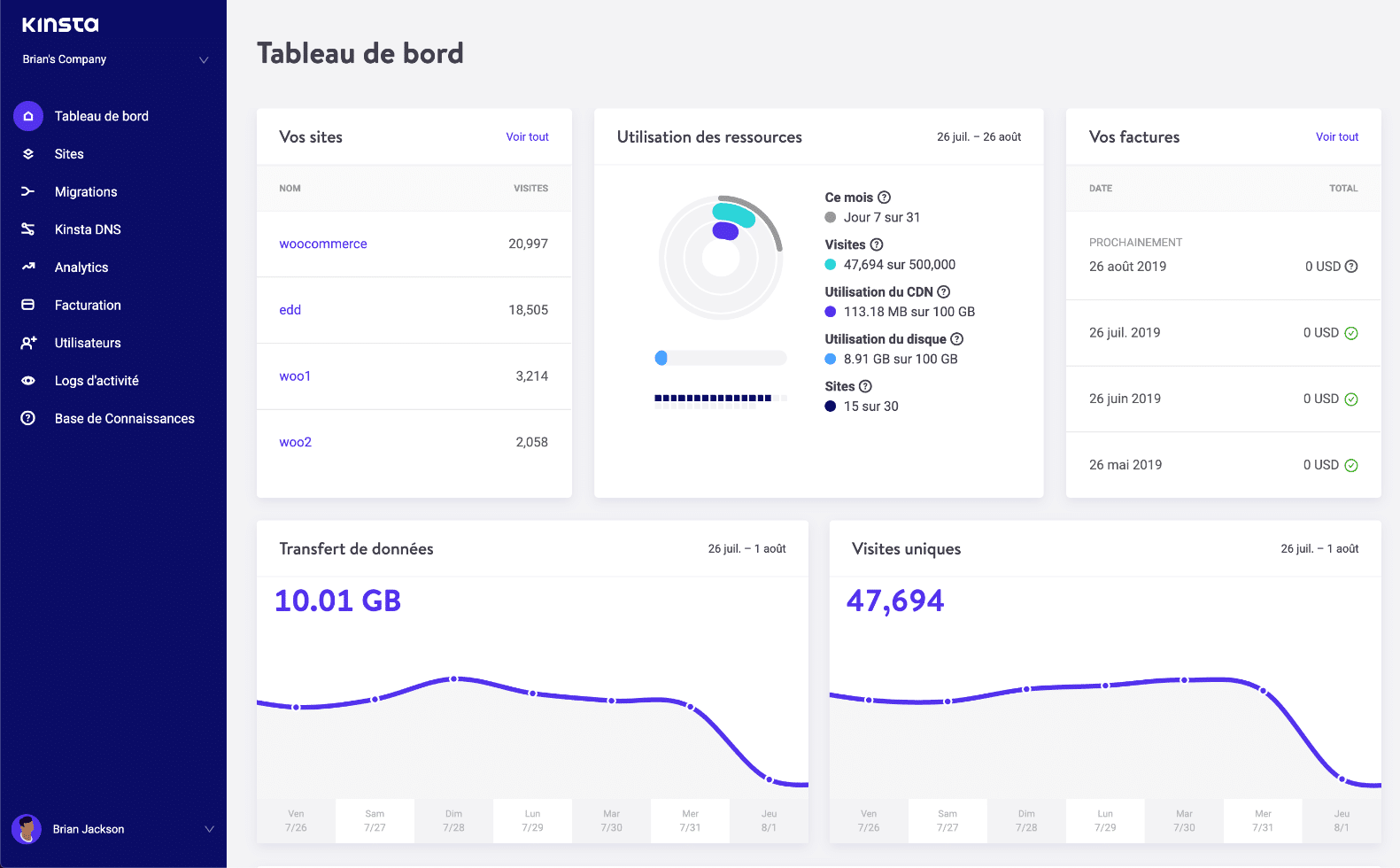 You can find the full program for WordCamp Montréal here. We hope to see you there!