Sermondo is the go-to global platform for Amazon sellers to find companies and freelancers they need in order to manage and grow their Amazon business.
Amazon Sellers can search, compare, and rate companies from 20 service categories.
Check out our interview below with Tobias Fischer, Founder & CEO at Sermondo.
No Downtimes for Complex Server Configuration
"When I was still an Amazon seller myself, I found one of the most difficult aspects of selling on Amazon is finding the right companies to work with. Especially if you source products from another country or sell in a foreign market, finding reliable local service providers you can trust is crucial to your success. Back then, there was no possibility to get independent reviews from other sellers for service providers they've previously worked with.
After following a recommendation that I received in a Facebook group, I lost thousands of dollars to a fulfillment center that didn't deliver my products on time. That's when I had the idea to build a platform that prevents other sellers from making the same mistake. Sermondo was born.
Today we've successfully built a continuously growing global network of service providers. We are proud to make a difference in this fast-growing industry. Thanks to Kinsta, we can ensure a smooth 24/7 access to our platform."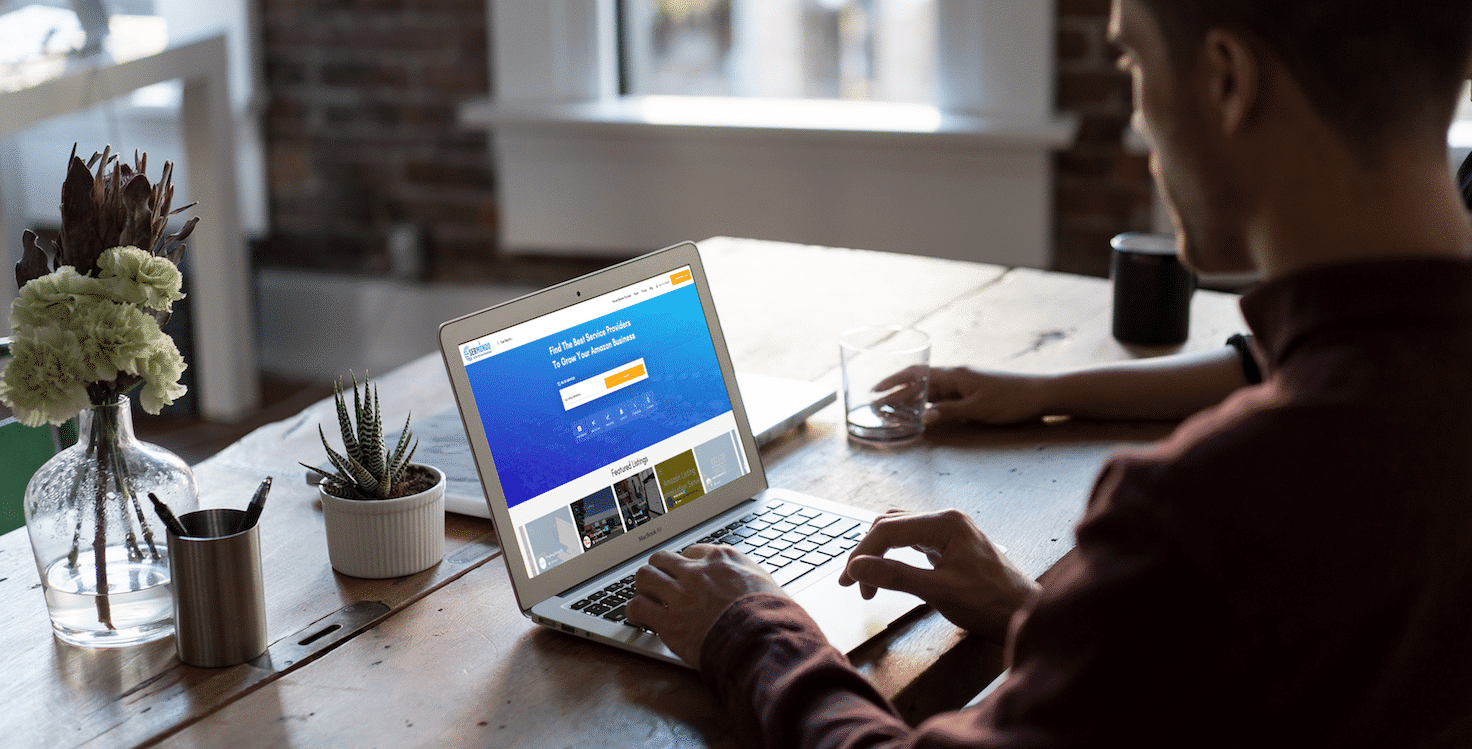 Speed, Automatic Backups, Security, and Support for Your Peace of Mind
"Despite the complex server configuration, our requirements were low. But as we began to grow, we were facing several issues pretty soon.
From spam and hacker attacks to bugs that damaged the site, we had to put a lot of effort into fixing technical issues. The problem was that we wanted to focus on our core business, and not security optimizations or hosting optimizations.
Besides our problems with page speed, we were also concerned about the overall security level of our hosting. We heard that more and more websites hosted by the same provider were hacked. That was the last straw. The hassle with our hosting occupied so much time that the focus on our core business diminished. It was time for a change.
We wanted a hosting provider that we don't have to think about, but whose support is always there when we need help. I started looking for providers who could guarantee fast loading times, offer automatic backups, and work with premium cloud servers.
When I was reading about Kinsta's philosophy of offering only one configuration for all plans, I instantly knew that this is what I was looking for."
From an Old Car to a Ferrari
"We were enthusiastic about how easy it is to set everything up and that the management is basically child's play. The MyKinsta dashboard and hosting overview are not only beautifully designed but also very easy to use.
Moving our hosting to Kinsta felt like switching from a 1980 Toyota Corolla to a Ferrari. Not only the page speed doubled, but also working in the backend goes faster than ever before.
Since we moved to Kinsta, we don't even have to think about hosting anymore. And when we have any questions, we know that their support is there for us 24/7.
We can only confirm the stories about their excellent customer support. In the time we've been using Kinsta, there's never been a problem that the support team couldn't solve."
"Kinsta did not only convince us in terms of performance but also their overall experience in usability and design. The dashboard is beautiful and minimalistic. Their blog is a state-of-the-art example of content marketing. These things show that Kinsta is really doing what others are only talking about."
Kinsta is the last WordPress hosting provider you will ever need. With them, you can focus on your business rather than trying to work on your hosting stack!