Everyone wants high rankings on Google.
After all, it's how most people determine whether a website is successful or not. But there's a metric that people often ignore or don't know much about:
Alexa rank.
Knowing (and understanding) your website's Alexa rank can help you improve your site and get more traffic.
What Is Alexa Rank? Short Definition:
Alexa rank is a global ranking system that ranks millions of websites in order of popularity.
It's calculated by looking at the estimated average daily unique visitors and number of pageviews for a given the site over the past 3 months.
The lower your Alexa rank, the more popular the website is.
In this article, you'll learn everything there is to know about the Alexa rank, how it is calculated, how to improve it, the top-rated sites, and more.
But what does it mean for a website to have a high Alexa ranking?
Simply put, the lower the Alexa rank, the better (estimated) traffic is.
Let's find out more.

What is Alexa Rank? (Extended)
Alexa rank is a global ranking system (and a subsidiary company of Amazon.com) that uses web traffic data to list the most popular websites.

It ranks literally millions of websites in order of popularity, with the lower your Alexa rank, the more popular your site is (according to Alexa at least). It also looks at how a website is doing relative to other sites, making it a useful benchmarking KPI or for competitive analysis.
How Does Alexa Rank Work?
Alexa rank is calculated by combining a site's estimated traffic as well as visitor engagement over the previous three months. Traffic and engagement are estimated from data provided by its toolbar. This monitors a user browsing behavior which acts as a sample of all Internet users.
If you want to contribute data to the rank, to get started you just need to download and install the Alexa toolbar:

This will display the Alexa Rank of the visited website. It will also send traffic data to a central server, recording your IP address and the URL you are visiting.
How Is Alexa Rank Calculated?
So we've briefly touched on this but let's look at it in a bit more detail.
According to Alexa's official website, the rank is calculated using a combination of estimated average daily unique visitors to the site and the estimated number of page views on the site over the past 3 months.
Data for their ranking system is based on traffic provided by their "global data panel". This data is gathered from internet users who use one of the browser extensions available for Google Chrome, Firefox, Internet Explorer etc.
The Alexa ranking algorithm audits a site and calculates the frequency of visits. If the same user visits a website more than once on the same day, it is counted as a single visit.
The parameters used for measuring a site's individual ranking is based on two items:
Unique daily visitors: the traffic/number of Alexa users visiting a site in a day.
Average pageviews: number of times a particular page or URL is viewed by Alexa users.
From here, the site with the highest combination of unique visitors and page views is ranked Number 1.
(Pssst, if you are curious, the number 1 site begins with G and rhymes with oogle.)
The algorithm also looks for any potential biases and amends its rankings in order to compensate for the visitors who are not included in Alexa's measurement panel.
It has also been said that Alexa sources third-party data to give a broader view of internet users.
Is Alexa Ranking Accurate?
Although Alexa rank can be a good way to compare one website's performance against another's, Alexa's statistics are not necessarily the most accurate
In fact, people have compared Alexa vs Google Analytics, coming to the conclusion that Alexa is not as accurate. With some sites that receive much higher page views actually having a lower Alexa rank (GA: 153,177 & Alexa: 346,890 vs GA 3,852 & Alexa: 194,636). Remember, the lower the better.

This is probably because Google has a much wider coverage than Alexa, as not everyone will have the Alexa toolbar installed to track.
Because of this lower coverage, treat Alexa rank as an overview for comparison purposes and not an absolutely accurate overview of a website.
Can Alexa Rank Be Manipulated?
According to Search Engine Journal, you can manipulate your website's Alexa rank. By creating a JavaScript function to open an array of page addresses from your website, you can artificially increase your Alexa rank. The goal is to get each address to open in a separate window, thus increasing pageviews.
Of course, this is not recommended as it is horrible for UX. How many times have you been annoyed by one of those sites that makes you click through to multiple pages to read just one article?
It's annoying. Don't be that person.
However, the better and recommended way of improving it is to write good and regular content to get the right traffic to your site. You know, SEO 101.
Artificially boosting your Alexa rank is only a short term tactic. And like a lot of quick fixes, it won't last in the long run.
How Do I See My Site's Alexa Rank? (Hint: Use This Rank Checker)
Checking your website's Alexa rank is pretty simple. Just head over to Alexa's official rank checker, put the URL of the site you want to check and hit find:

From here, you can do another search or view the site's stats: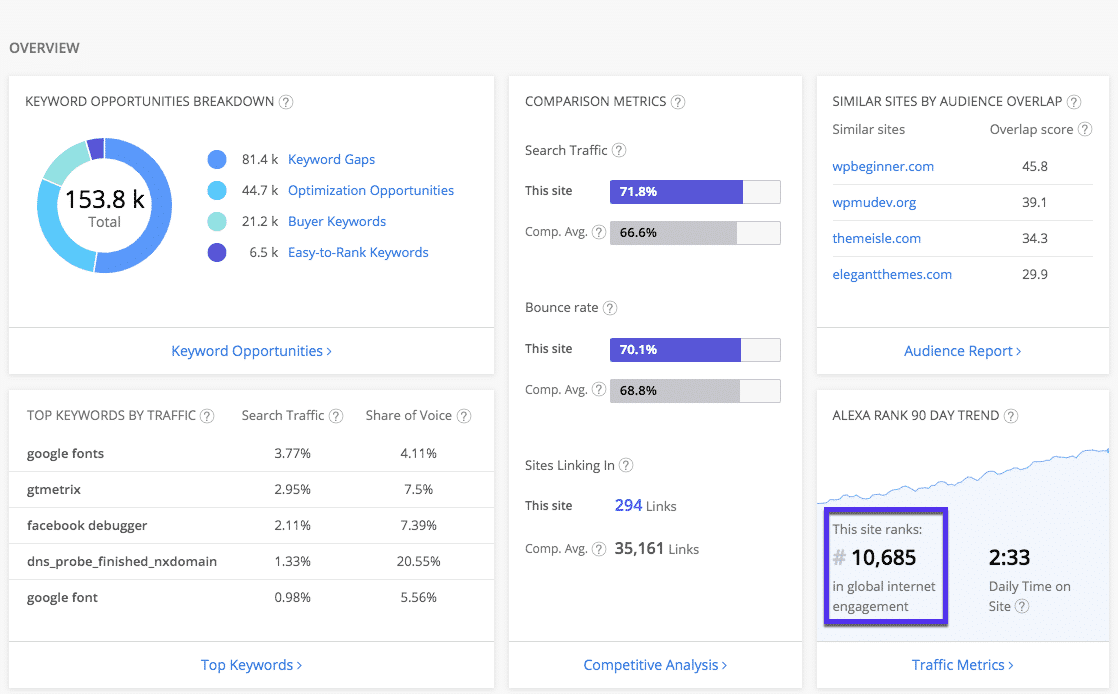 If you want to check multiple ranks (up to 5 URLs at a time), you can use this bulk rank checker. Again, just drop in your URLs and search: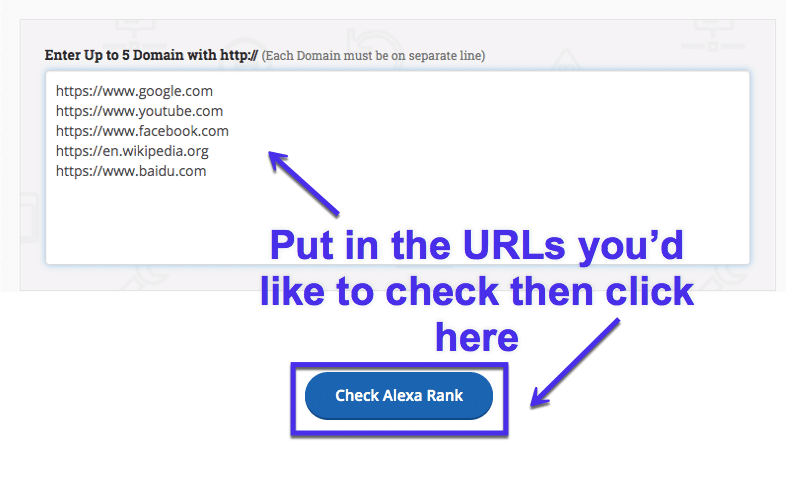 What Are the Pros vs Cons of Alexa Rank?
So we've looked at what it is, it's accuracy and how to see it, but what are the pros and cons of Alexa rank? Let's take a closer look:
Pros
Here are a few ways in which Alexa rank is helpful:
If your site makes money through advertising, a high Alexa rank may allow you to charge more for advertising space.
You can get a quick traffic estimate of your competitors' websites which you can then compare against your own.
Potential to attract higher quality guest writers wanting to contribute articles to higher ranked sites.
Insights into the performance of your website, which could be useful for helping with your other SEO/marketing.
Cons
Here are a few ways in which Alexa rank is not helpful:
Data is limited to only users who have the toolbar installed. So there will be lots of sites which get a low rank despite having high traffic.
It can be easily manipulated (as we've mentioned), further making the rankings unreliable.
Subdomains and subpages are not ranked separately, only the top-level domain. So there may be some inaccuracies here.
Overall, Alexa rankings have their pros and cons, but there is still enough incentive for you to keep track of it (and improve it).
So how do you improve it? I'm glad you asked.
How to Improve Your Alexa Rank (5 Quick Tips)
As already mentioned, you can improve your website's Alexa rank without manipulating it. But what is the fastest way?
Here are some useful tips:
#1 Optimize Your Metadata
Just like SEO best practices, you want to add metadata (page titles + meta descriptions) to your site so that Alexa (and Google) knows what your site is about.

#2 Write Content People Want to Read
Attracting people to your website with high-quality content is great for numerous reasons: it improves SEO, it gets people to your site, and allows you to rank for revenue-driving keywords. It also increases your chances of people with the Alexa toolbar visiting, resulting in a higher rank.
After all 70% of internet users want to learn about products via content: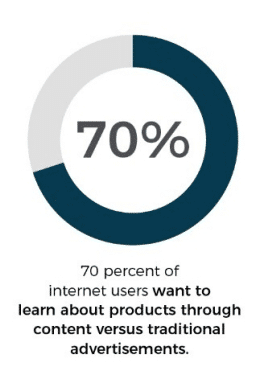 #3 Update Your Site Regularly
Keep your site updated with fresh content (that people want to read). Whether you are a blogger, developer, or small business owner, it's important to improve engagement by producing useful content regularly.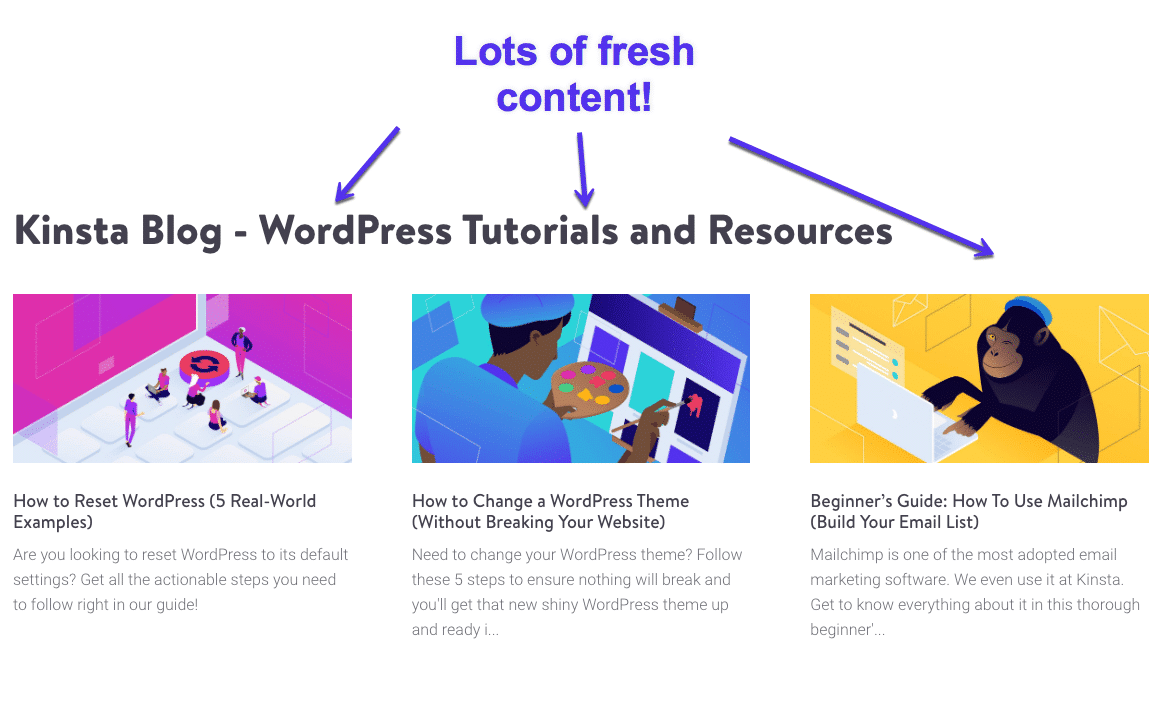 #4 Share Your Content on Social Media
Writing content for your site is all well and good, but you also want to promote it on relevant social media channels. Ideally, you want to target the platforms where your target audience hangs out. With 3.2 billion daily social media users, you don't want to miss out on getting those eyeballs on your site.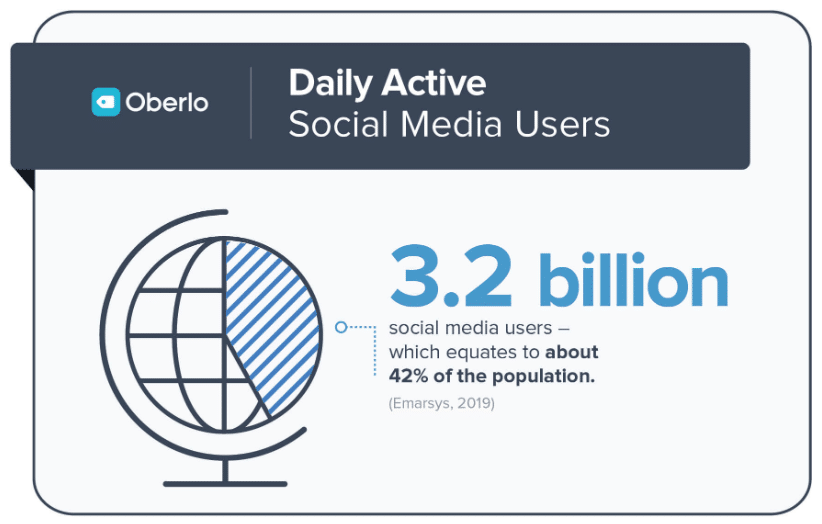 #5 Increase Web Traffic
Now, this is going to be potentially the hardest one. Increasing your traffic isn't going to happen overnight. It takes consistent effort creating content (+ don't forget about getting in featured snippets), maintaining a healthy website and getting high-quality backlinks to your site.
Oh, and just make sure your hosting can handle any increases in traffic.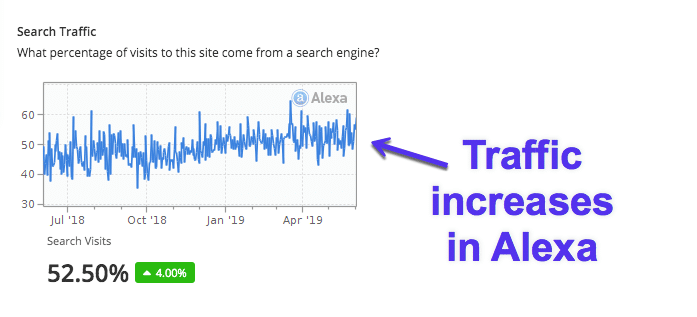 What Are the 10 Most Popular Websites? (As Ranked by Alexa)
Before we cap off this article, if you are interested, Alexa keeps a list of the top sites on the web, along with data points like average daily time on site, average daily pageviews per visitor, average % traffic from search, and average total sites linking to site.
Here are the top 10 Alexa ranked sites:
Google.com
Youtube.com
Facebook.com
Baidu.com
Wikipedia.org
Qq.com
Taobao.com
Tmall.com
Yahoo.com
Amazon.com
Summary
It's fair to say that Alexa rank can be a useful piece of data for website comparison. Just don't base too much of your marketing work around it as it is not as accurate as something like Google Analytics.
Think of it as a complementary tool to strengthen your SEO strategy. Just remember:
The lower the Alexa rank, the better (estimated) traffic is.