In the middle of a subarctic storm, your water heater calls it quits. Your kids need new braces. Beyoncé drops a new album. You find the perfect couples snuggie set for your pet ball pythons.
What do all of these events have in common? You need money to make them happen.
Enter the side-hustle.
Top Lucrative Side-Hustle Website Ideas to Start With:
If you have a WordPress website, you have plenty of actionable opportunities to launch a successful side-hustle business. These proved to be the most profitable ones:
Sell Online Courses
Create Premium Memberships
Offer Digital Downloads
Run an Affiliate Blog
While the side-hustle was once relegated to questionable deals in parking lots with slightly misspelled merchandise after big events, the modern side-hustle is a thing of beauty. It's lucrative, it's convenient, and if you've got the right website ideas, it's easy to launch.
Today, we'll talk about a few actionable website ideas you can implement to make the side-hustle work for you. And, we'll take things further than that by giving you WordPress-ready recommendations for rolling out your side-hustle with no fuss and all the frills.
So, in the words of the great Roger Waters: "Grab that cash with both hands and make a stash."
What Every Website Idea Needs: A Target Audience
No matter what kind of side-hustle you want to run, there's one universal truth you need to abide:
If you don't have a target audience, you don't have a viable website idea.
That might sound a little harsh, but it's a reality that every website owner has to contend with, whether they're starting a travel blog or trying to launch a new ecommerce store.
Without identifying a target audience, you can't identify a market need. You also can't identify your competition (which means getting outshined), find the right people with the right skills to address the market, or price your products at a premium people are actually willing to pay.
All of these are among the five leading causes of startup death.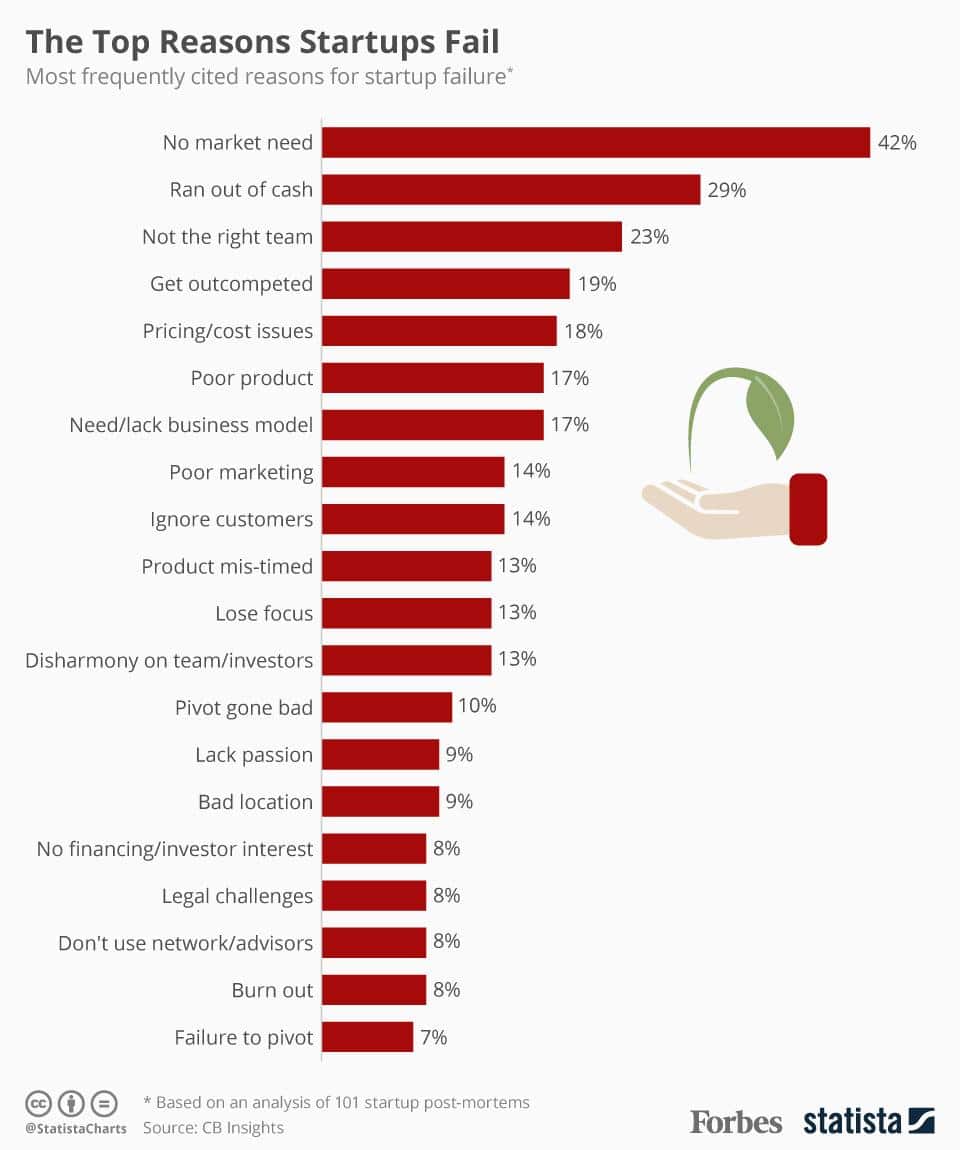 So, don't doom your side-hustle to the business autopsy table and make sure that you're trying to hit an identifiable target audience with your products.
If you don't, you'll waste time, money, and earning enough pocket cash for a cup of coffee will be a miracle.
OK, then. Identifying a target audience before starting your side-hustle is a must for making it work, but how do you get started?
Think about factors such as:
How old is your target buyer?
Do they have a family?
What's their income?
What do they do for a living?
This demographic data alone is not enough, though. You need to go deeper if you want to truly understand your target audience:
Pain points. What are they struggling with?
Desires. What do they really want?
Language. How do they describe their pain points and their desires?
Keep in mind that figuring out what really drives people isn't as easy as it might seem.
For example, if you know a lot about fitness and want to help men gain muscle, you need to ask yourself why do they want to gain muscle in the first place.
Ultimately, it's not about strength, it's about becoming more attractive and gaining higher status among people (or at least that's what they think).
That means when you are selling your product, you need to not only assure the potential customer that it will indeed help them gain muscle but also make the connection between your product — gaining muscle — and gaining a higher status.
And you can make your marketing even more effective if you research how men who are interested in gaining muscle talk about it (you can find that on Reddit, fitness forums, etc.).
Same applies to every niche. People say they want to "lose weight", "get fit", "make money", etc. But you need to dig deep to find out what it is that they really want.
Your aim should be to understand your potential customers better than they understand themselves. Once you have done your research, use what you have learned to create a customer persona (or personas).
A customer persona is a fictional character that represents your target audience (or a particular segment of it). It helps you to think more clearly about your business and make better decisions.
You can create your customer persona the old fashioned way with pen and paper or you can use a customer persona generator like HubSpot's Make My Persona.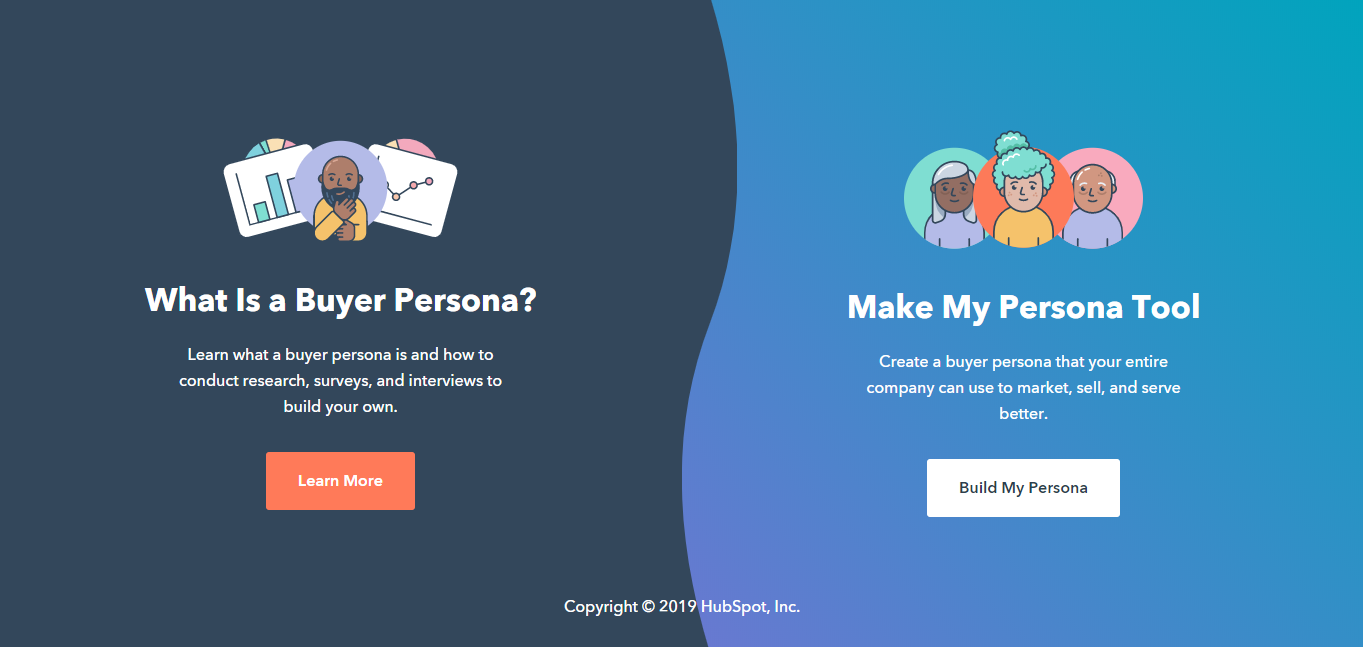 Click on Build My Persona. You will be taken through a multi-step persona building process where you will be asked to provide information about your ideal customer. This will include their age, level of education, workplace details, information consumption habits, social media habits, and more.
Take a look at this customer persona called Jane:
This customer persona is missing the pain points and desires but it's a good place to start.
After all, it's much easier to relate to a fictional character than to an abstract cloud of various characteristics, so even a very basic persona is better than nothing. You can add to it over time.
However, do not to make your customer persona too rigid or formalized. Your goal isn't to create a complete picture of your audience, it's to provide direction for your side-hustle business.
Dr. David Travis of UserFocus explains why most teams don't create fully-fleshed out personas on the first pass:
"Traditional personas began to look too finished, too final. Teams were savvy enough to know that fully formed, completed descriptions of users are an impossibility at the early stages of design. Instead, they wanted conversation starters."
So add detail but keep it loose. Your target audience is just that: a target with a layer of rings. The bull's eye is just one small, incomplete picture of the board.
And now onto the side-hustles…
Website Idea for Your Side-Hustle #1: Sell Online Courses
Socrates once said that the unexamined life is not worth living. Based on the explosive growth, both present and projected of the online education market, the modern man agrees.
Case in point: the e-learning market is expected to boom to 243.8 million dollars by 2022.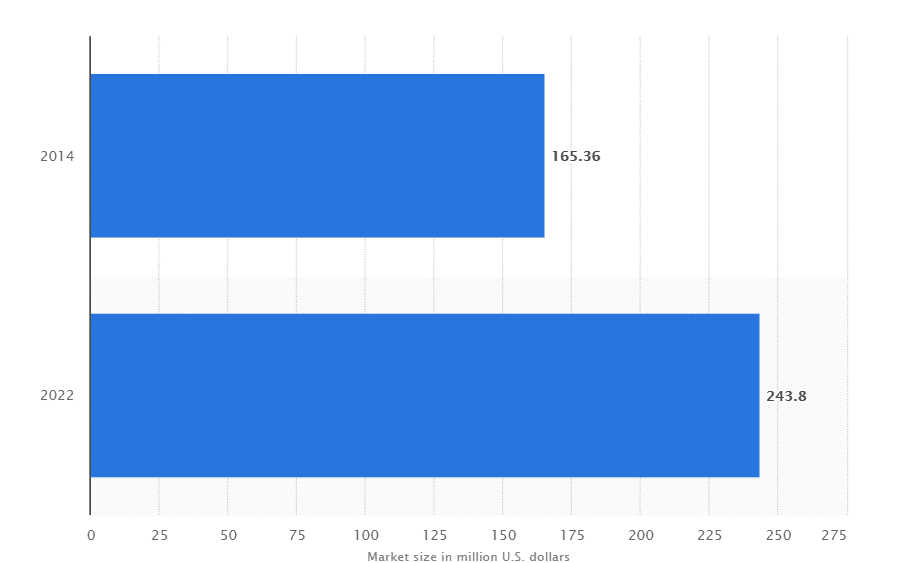 But that market isn't limited to professors and higher academic institutions anymore. Every day, new entrepreneurs enter the fray and deliver quality education (at a quality price) to the masses.
It's a lot like a fruitcake. Time-intensive to create, but once you do, the revenue (or regifting) can go on for years with an appropriately evergreen topic.
Fortunately, the going-price for online courses is a lot higher than the unwanted Christmas gremlin. In fact, Podia found that the average price across over 132,000 sales for an online course is $182.59.
So if you want a side-hustle that can keep delivering and is easy to implement on a WordPress site, look no further than an online course.
This side-hustle can be so lucrative that a single course can pay for a brand new Hyundai Sonata in a month.
At least, that's what one creator's WordPress-based online course is doing, bringing in over $27,000 in monthly revenue.

How can you tap into that hustle power? Go back to your target audience and personas. What could you teach them that they'd be willing to pay for? What do they need to make their lives healthier and happier?
Or, what can you offer them that no one can? Teaching someone doesn't require you to be an expert, you just have to be willing to take the time to instruct.
Once you've figured out that, it's "just" a matter of picking the right WordPress plugins.
You can check out our list of the best WordPress learning management system (LMS) plugins, but these are the highlights:
LearnDash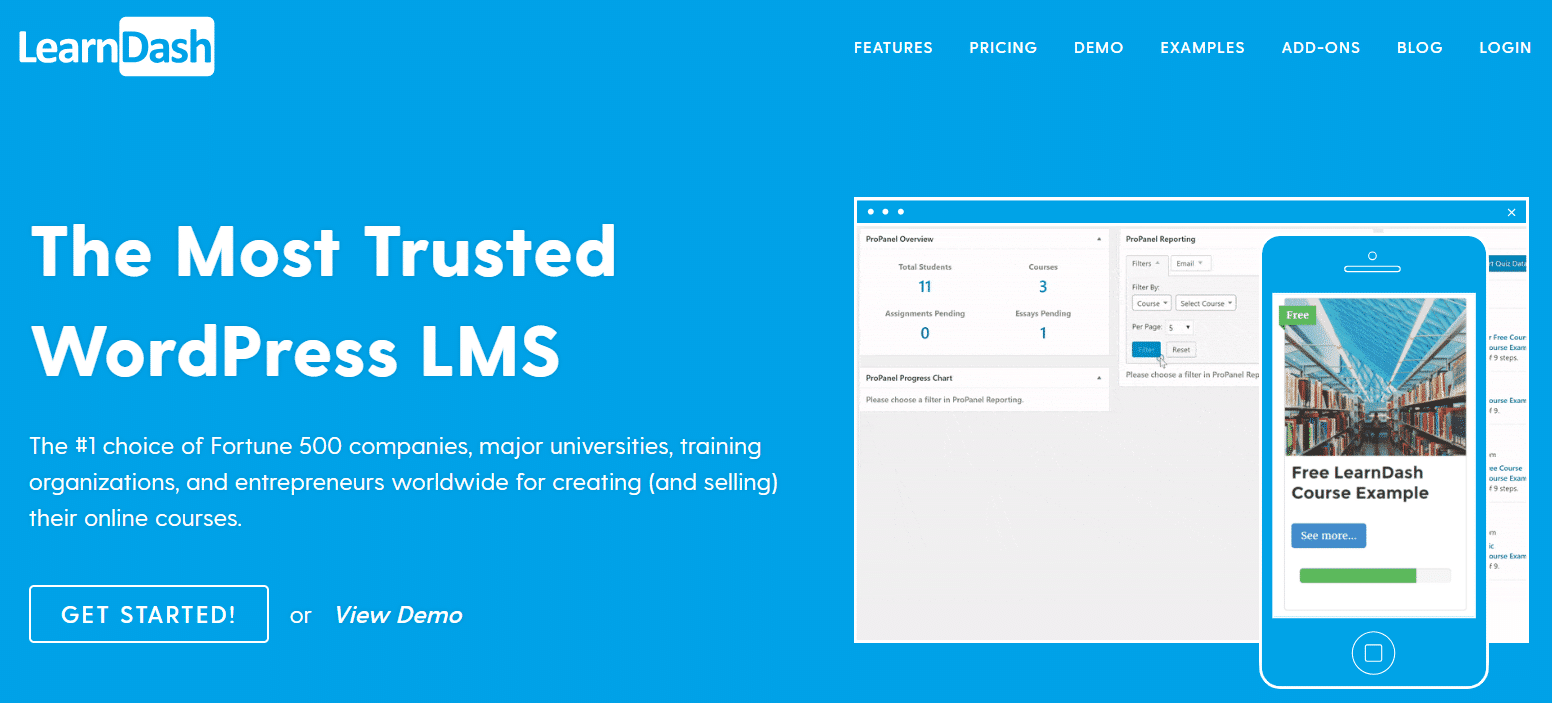 Used by higher academic institutions and major business powerhouses alike, LearnDash is an affordable LMS solution for selling online courses which enables you to create quizzes, has built-in forums, and every marketing monetization option you can think of.
A one year license will run you $159, though the price jumps up to $189 if you want to run it on multiple websites.
WP CourseWare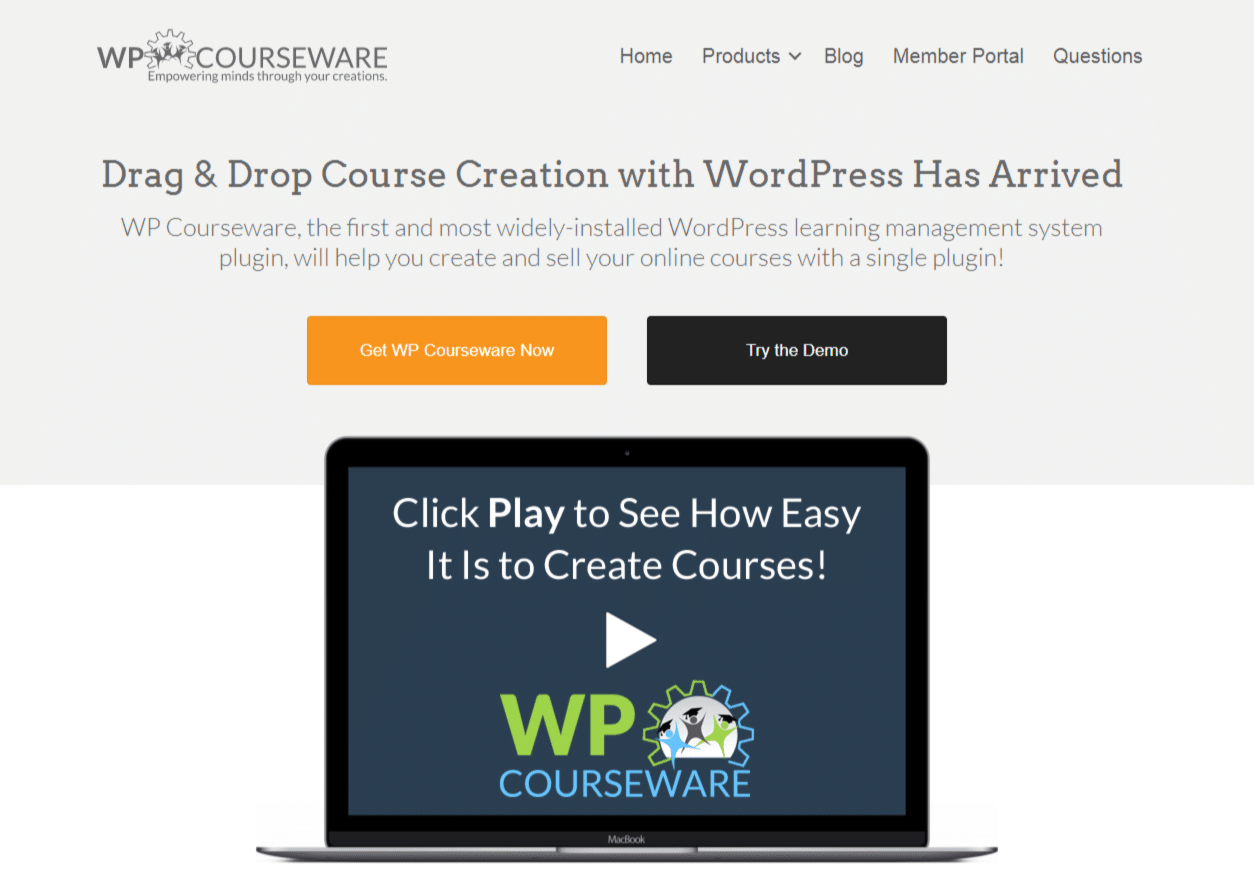 WP Courseware is a promising LMS plugin that is used by over 20,000 users worldwide.
It provides all the functionality that you might want, from a drag-and-drop course creation interface to drip content to quizzes to grade books.
Their least expensive license is $129.
LearnPress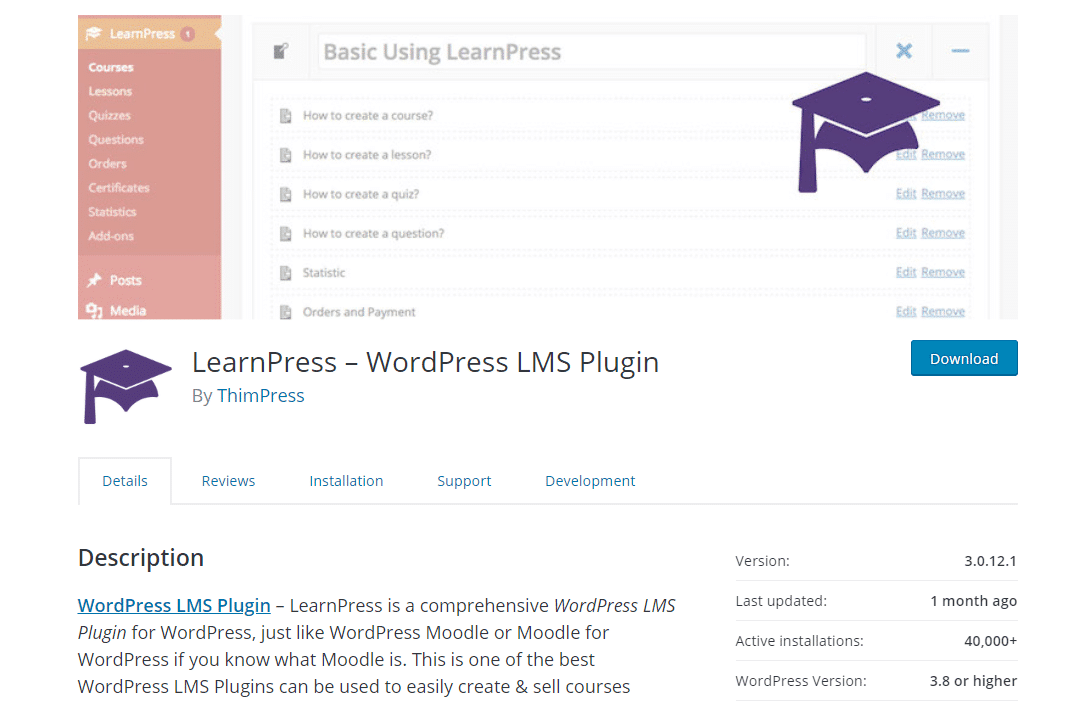 LearnPress is a free plugin that offers many of the same features as LearnDash.
It integrates with the major payment gateways, allows you to create quizzes and other interactive content, and has gamification features like points and badges to keep things exciting and competitive for your students.
On top of these, it lets you create paid memberships, which happens to be our second side-hustle idea.
Website Idea for Your Side-Hustle #2: Create Premium Memberships
If online courses are fruitcakes, then premium memberships are macarons.
People are willing to pay a lot for them but they require a lot more maintenance. The tradeoff is a nice one, though: while online courses provide income through multiple one-time purchases, premium memberships are a source of recurring revenue.
Which means a bankable monthly income you can add to your budget. 46% of online shoppers report having a subscription service in the past year, and many of them have multiple subscriptions.
That said, this side-hustle isn't as straightforward as the previous one, and there are a lot of important things to keep in mind for hosting a membership program off of a WordPress site.
Mainly, that you need a caching solution. If you're with Kinsta, we've got you covered.
So, just how profitable can this side-hustle be?
Visual Media Church's founder started their membership program with a strict $2,500 budget. Today, they have over 575 members at $25.00 or more a month.
Which comes to close to $15,000 a month, at the minimum. The math on that is excellent.
Coming up with ideas for a membership program is identical to generating ideas for an online course.
Reference your personas and ask what they can get from a monthly program. Can they benefit from a well-run community of like-minded people? Are they willing to pay for it?
Or, if you're a content creator, can you produce enough material to justify the cost? The average blog post is nowadays over 1,000 words, so think about how much time you're willing to invest before you jump in.
If you're willing to put in the extra hours, here are some tools you can use to get started:
WooMembers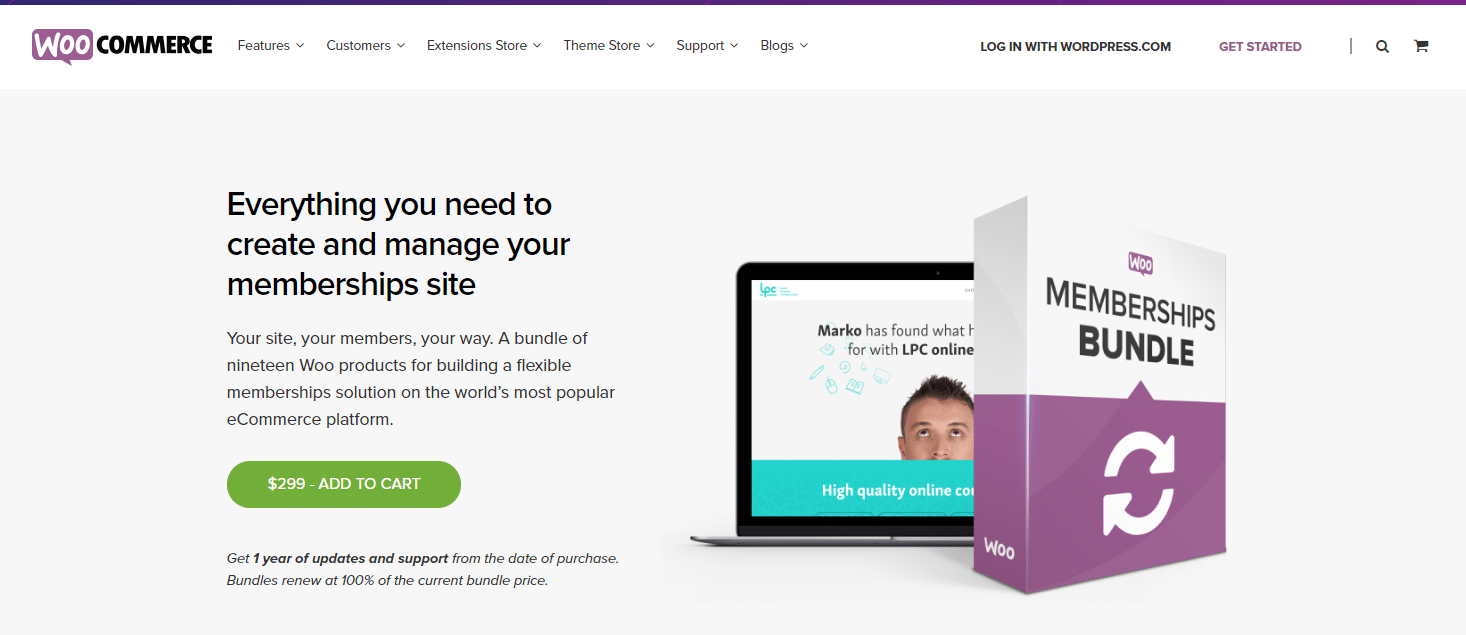 A combination of two WooCommerce extensions, the WooMembers bundle gives you everything you need to hit the ground running with a membership site.
Highlights include the ability to charge on a recurring basis, restrict content access to different member tiers, and sell additional products (like online courses) alongside your membership.
Ultimate Membership Pro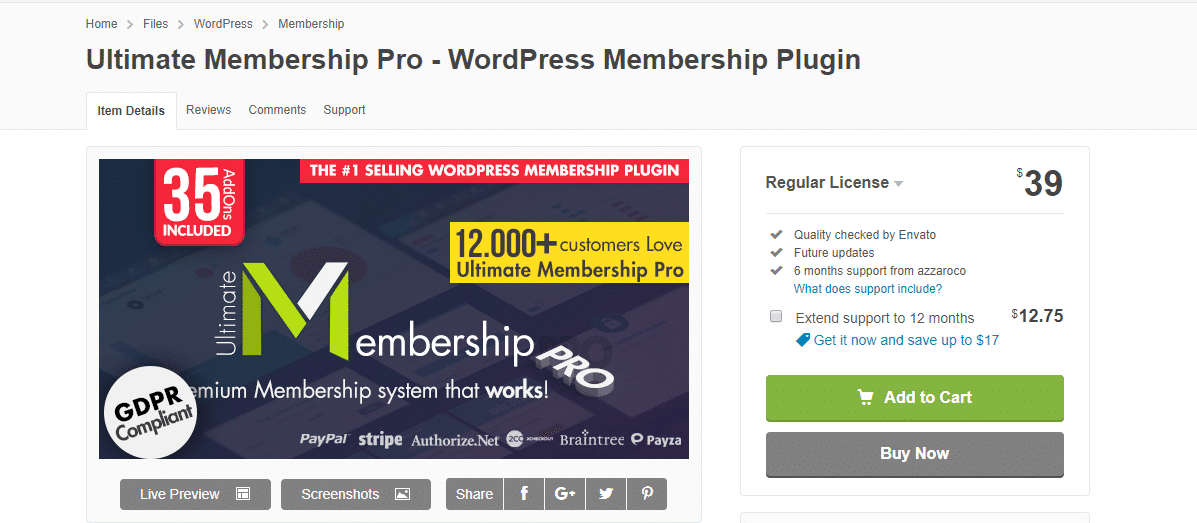 On the much more frugal side, Ultimate Membership Pro boasts over 10,000 websites served and shares functionalities with the WooMembers bundle.
On the downside, support for this plugin isn't as ubiquitous as you'd get from WooCommerce and tutorials on its features are limited, but with such an easy price point, that trade-off may just work for your side-hustle.
MemberPress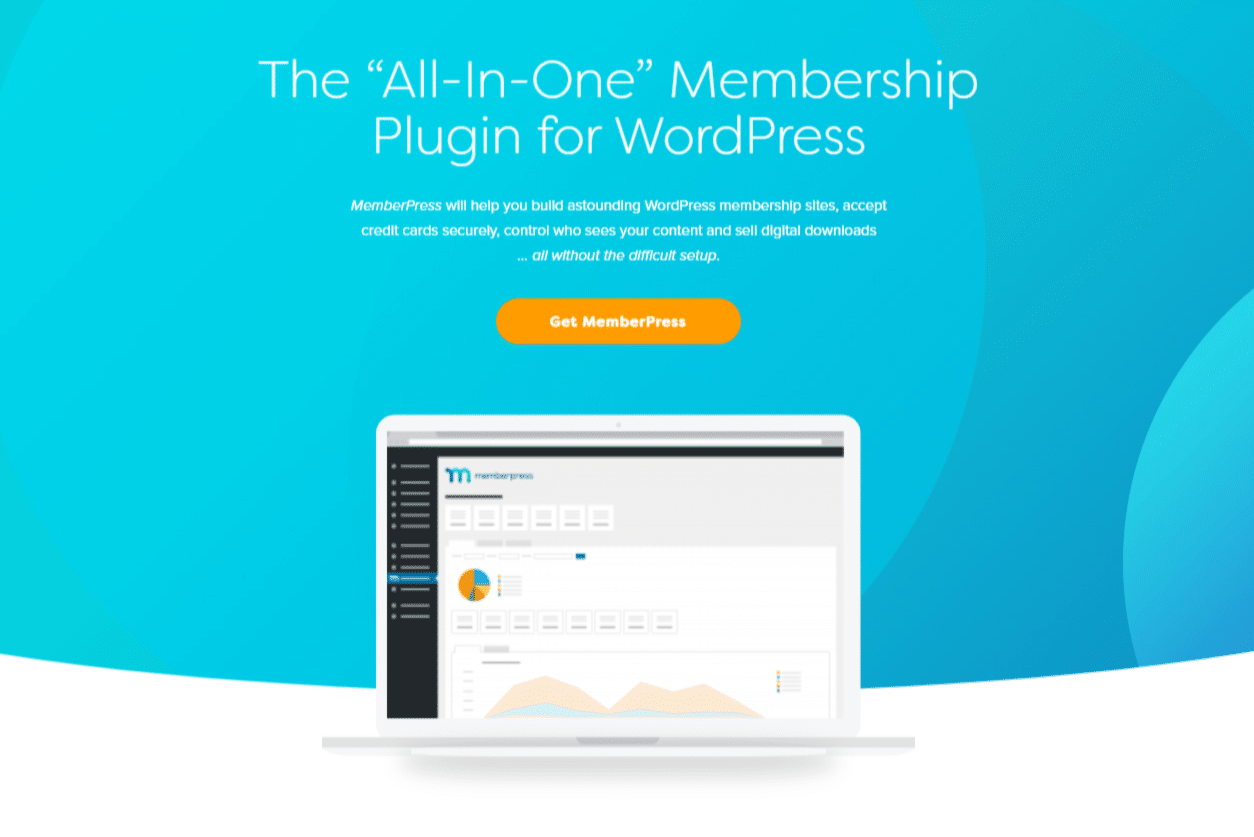 MemberPress is a powerful plugin that allows you to create great membership sites.
It's easy to set up, has all the important features such as access rules, forums, drip content, coupons, analytics, etc., and is very secure.
Their basic plan costs $129/year.
OK, let's move onto our next hustle. Like the last two, this side-hustle can work as a standalone or synergistically with your other ventures. It's also the easiest out of our list today, which makes it the perfect closer.
Website Idea for Your Side-Hustle #3: Offer Digital Downloads
The last two side-hustles have ample potential but they both required a lot of something everyone is short on: time.
If you want to generate some extra cash but don't have the time (or want) to sink your weekends into it, digital downloads may just be the ticket for you.
You can sell downloads such as ebooks and templates: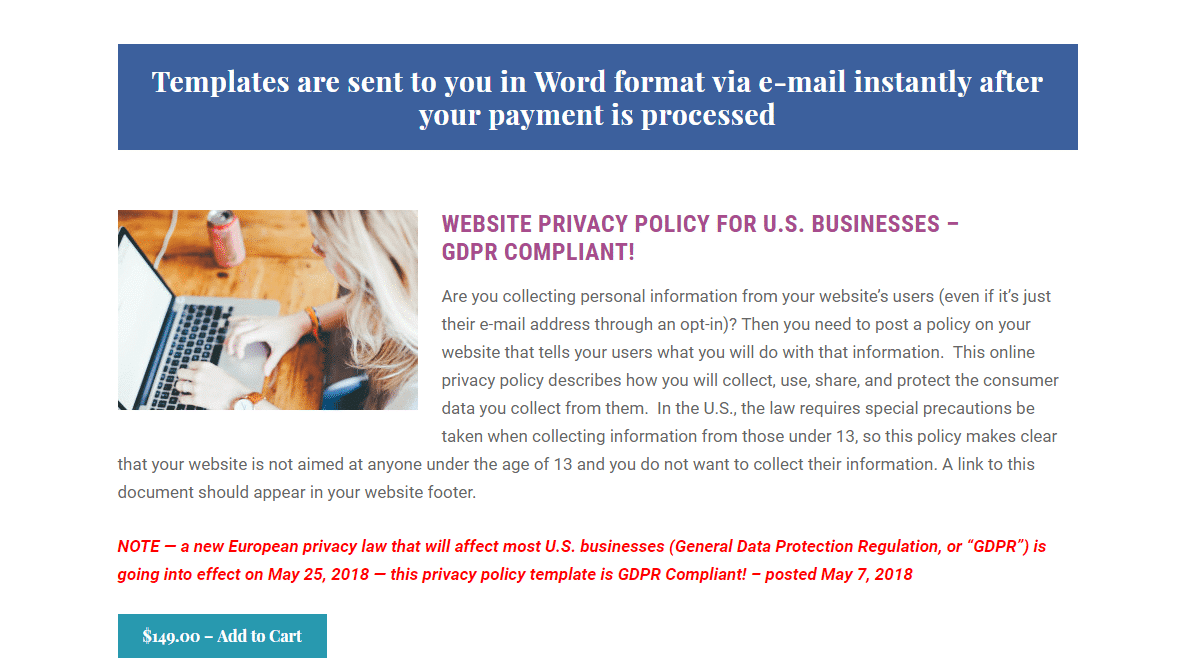 Or worksheets, recipe books, meal planners, photo packs, custom fonts, and et cetera.
Your imagination is the limit when it comes to downloadable assets. Ebooks, in particular, are a great side-hustle. Their revenue is higher than it's ever been and giving printed books a strong run for their money.
Plus, they're good for search engine rankings, too, as Chill Insurance discovered when their ebook helped their organic reach (PDF file) blossom.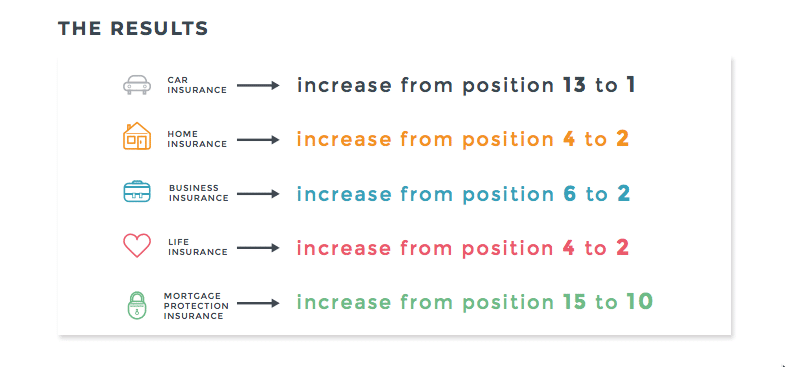 Ready to start using digital downloads as your side-hustle? Check out these plugins.
Easy Digital Downloads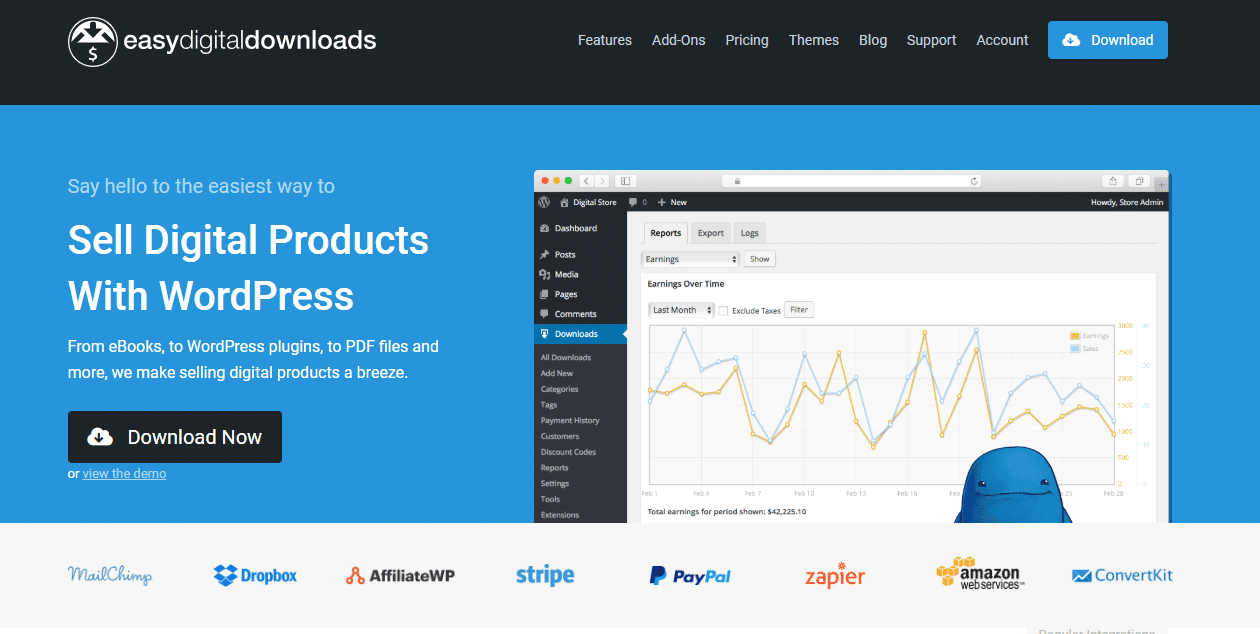 Also known as EDD, Easy Digital Downloads is one of those plugins that's so standard for selling digital goods that it might as well come stock with WordPress.
The price will run you from $99 to $499, depending on what you want, but for a side hustle, the "personal" plan is perfect and gives you everything you need to accept payments and get your digital goods in the hands of customers.
We're big fans of it at Kinsta, which is why you can find a detailed walkthrough of everything you need to know about EDD.
WooCommerce

That's right: you could, in theory, use the free base plugin for WooCommerce to sell your digital downloads.
I stress "in theory" because you'll be limited without adding WooCommerce extensions: you can't create product bundles or enable bulk downloading without a paid add-on. If you're trying to keep spending down, WooCommerce provides support for digital product downloads.
Choosing between EDD and WooCommerce is no easy task, but for the money-conscience side-hustler who doesn't want to expand beyond digital downloads, WooCommerce may be your best bet.
Payhip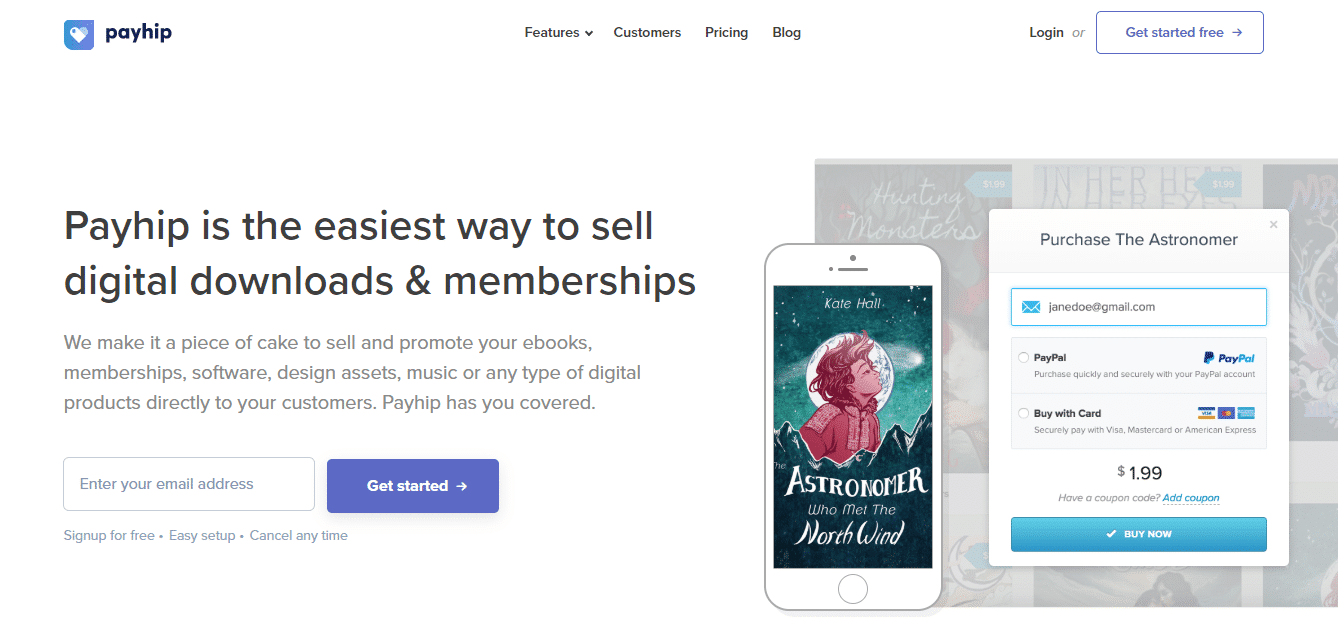 Payhip is a digital download and membership platform that is trusted by over 130,000 sellers worldwide.
It's easy to use, its checkout is designed to increase your conversion rates (this is important!), and it has handy features like customer updates, coupons, and an affiliate system that allows you to recruit your own affiliates.
You can start using Payhip for free by choosing their Free Forever plan.
Website Idea for Your Side-Hustle #4: Run an Affiliate Blog
If you're not familiar with affiliate marketing, it's a great way to break into marketing and build a tidy profit without risking your neck in the process.
The rundown is like this:
A merchant has a product they want to sell. A publisher (also called the affiliate) agrees to sell it to their audience for a commission rate, either as a flat fee or percentage. Once the sale goes through, the merchant pays out the commission.
The cycle repeats with every new sale the affiliate makes for the merchant: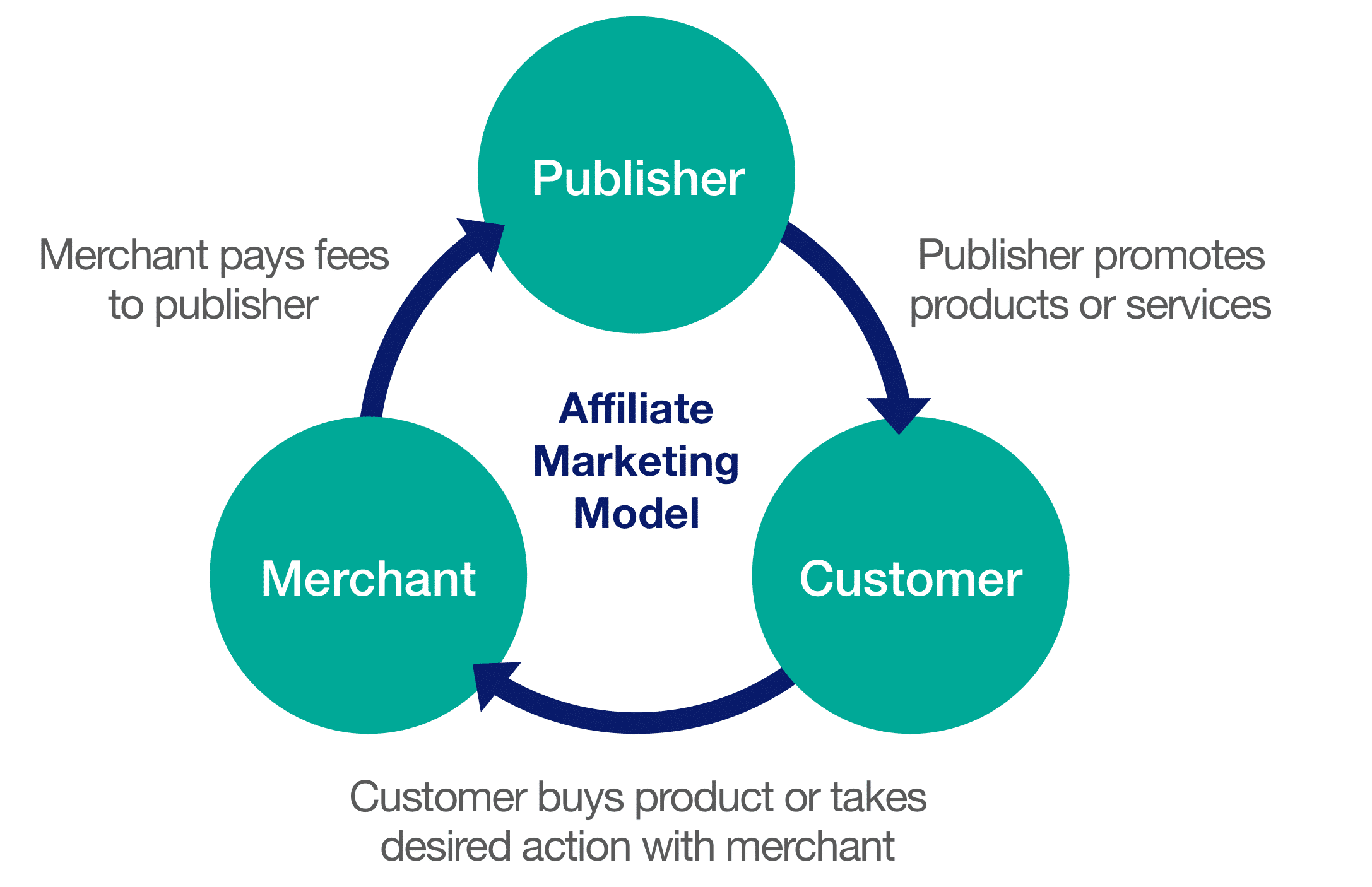 Running an affiliate blog can actually be a fully-fledged business, but if you're looking to get into it as a side-hustle only, you'll want to have a well-established audience already.
You're more likely to get better commission terms, and because you already have healthy traffic to your blog, you can expect to see a payout faster than if you were starting from scratch.
Just keep in mind that you're obligated to disclose your relationship with the merchant if you're in the United States.
Most people put their disclaimers at the top of the post: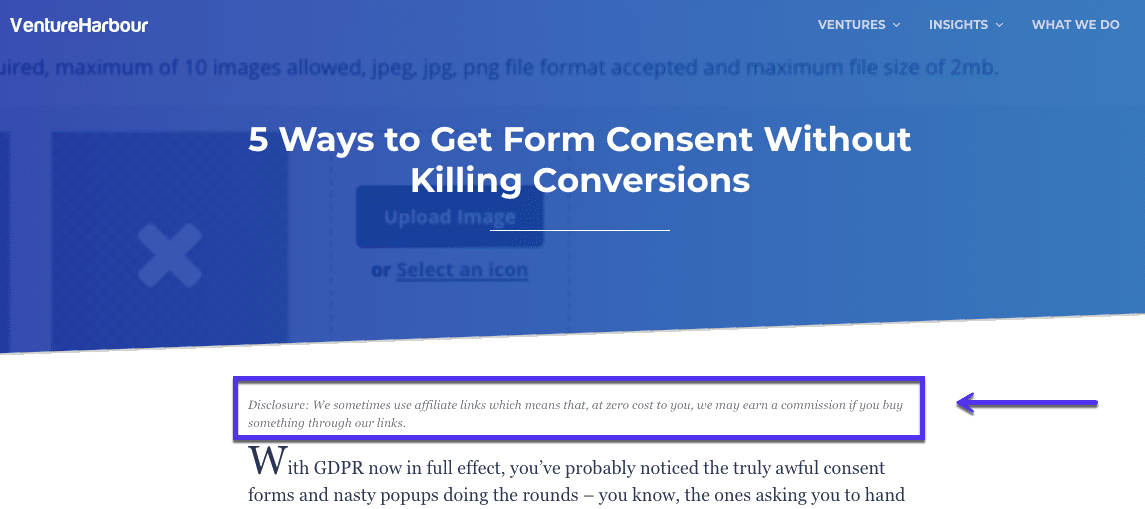 Putting them at the bottom of the post is also acceptable: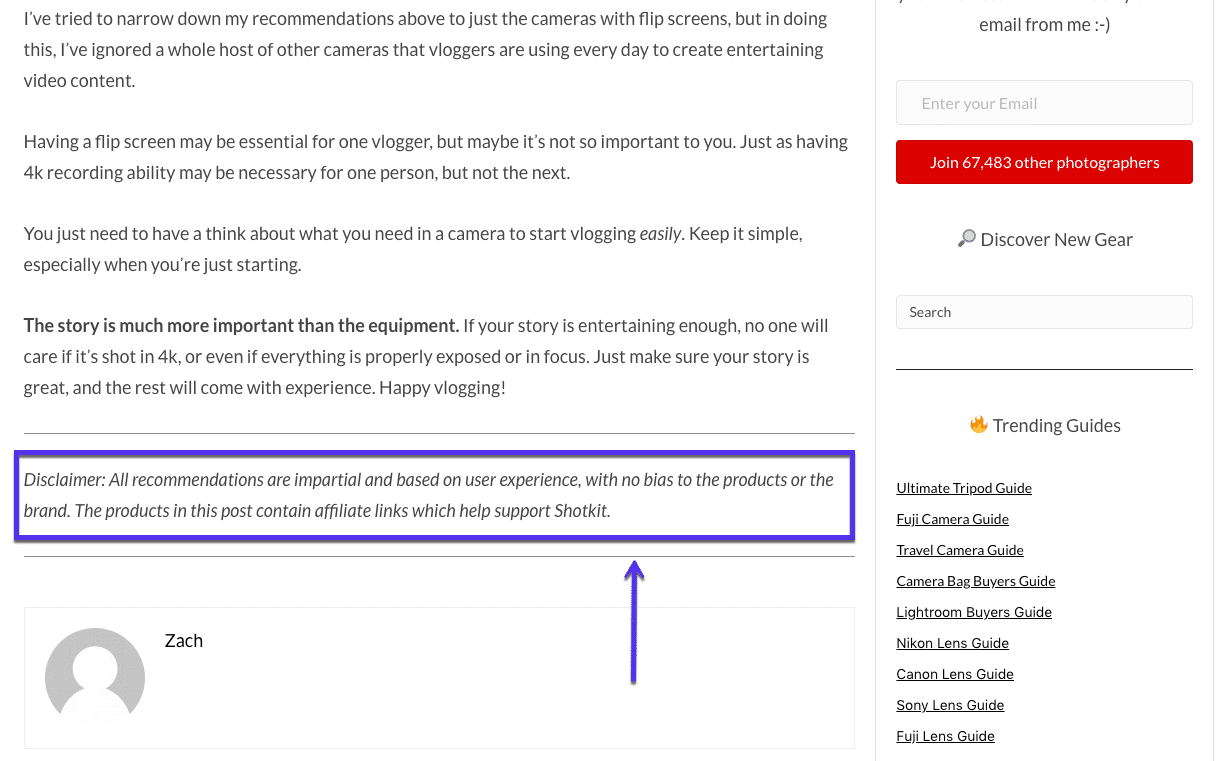 As long as it's not done in a way to conceal or detract from the audience's awareness of your relationship and expected rewards with the links, where you make your disclosure is up to you. Here's an in-depth guide on how to write the perfect affiliate disclosures.
Now, here's the really good news about affiliate blogging: the profits from this part-time venture can be sizeable.
One blogger pulled in $16,433 with a single product.
The key to his success is producing quality content that supports, rather than tries to directly sell, the product you're promoting.
And, even as a side-hustle, it's going to take more than just writing generic copy and attaching a call-to-action.
After all, 55% of your readers will only skim your post for 15 seconds… or even less.
So if it's generic, your chances of landing that sweet affiliate commission goes down significantly.
As for how to get started as an affiliate blogger, there are few programs. Here's how they work.
Amazon Associates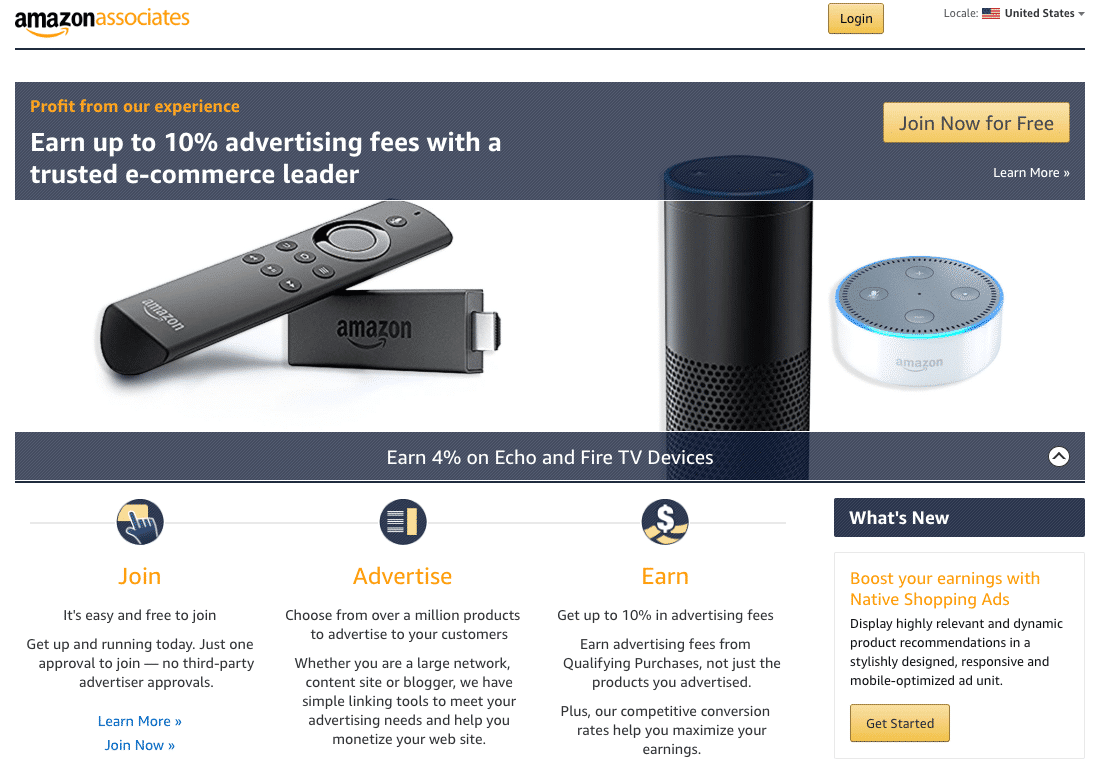 If you're anything like me, you spend way too much time on Amazon. And your readers probably do too.
So it only makes sense that Amazon's affiliate program, Amazon Associates, is one of the most popular programs for bloggers.
As an example: in one year, a blogger went from earning $50 a month with Amazon Associates to $2,000.
The steps to joining the Amazon Associate ranks are pretty easy.
After applying and getting approved, you just attach a link from an affiliate product in a blog post, while disclosing that you might earn a commission, and wait for a visitor to click on it.
The beauty of this program is that the visitor doesn't necessarily have to buy the product you linked for you to earn a commission rate. If they buy anything from Amazon within 24 hours of the cookie being placed on their computer, you'll get a kickback for it.
So, even though their commission rates, which are set by category product, aren't the best around…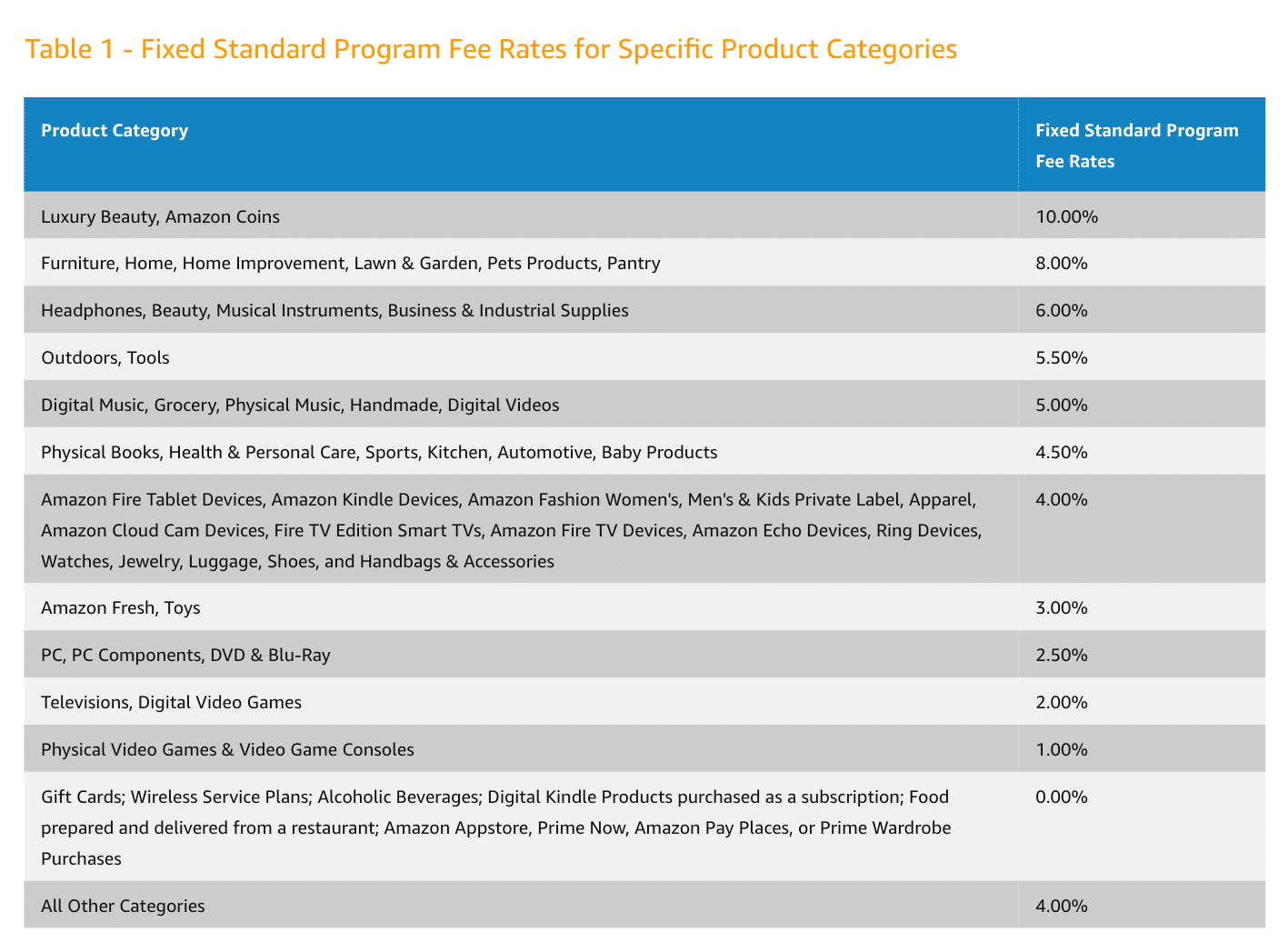 Amazon's obscenely high conversion rate, as much as 74% with members of Prime, make it a solid option for bloggers.
But getting to the good stuff, here are two tools you can use with the Amazon Associates program and a WordPress blog.
ThirstyAffiliates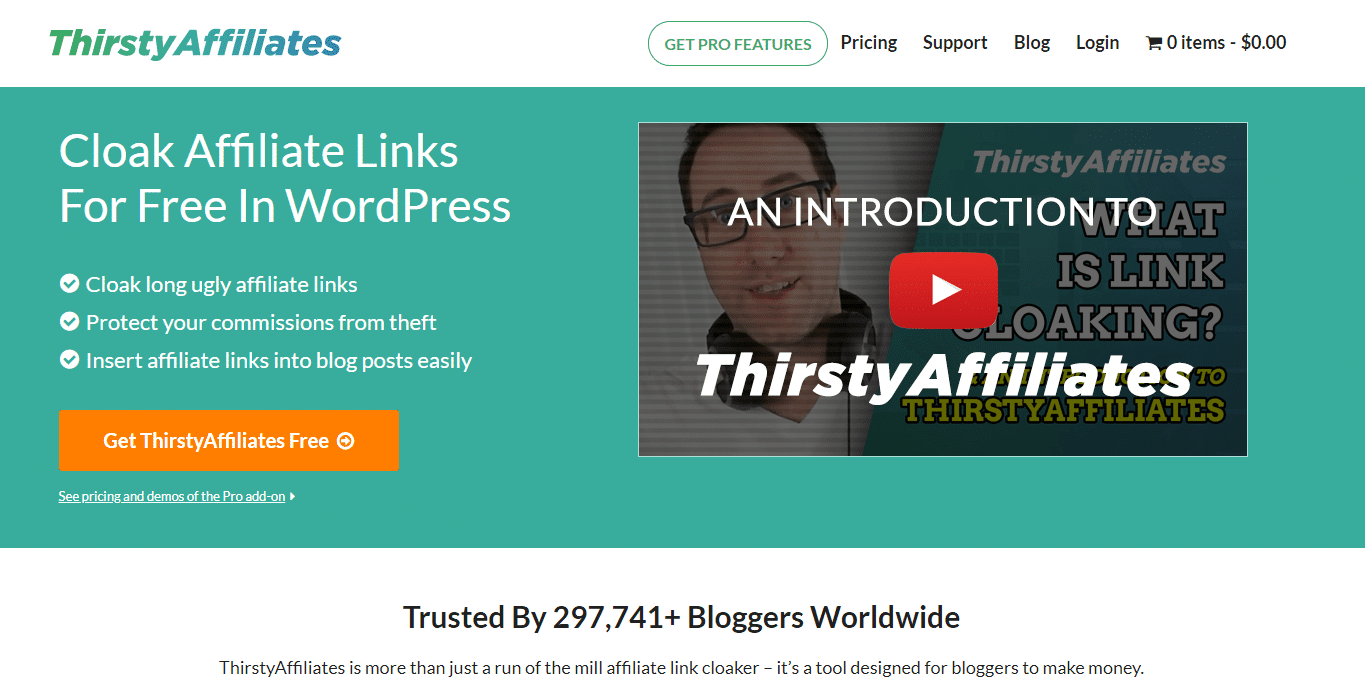 The free version of ThirstyAffiliates has a ton of features that make it especially great for combining with Amazon Associates, including "smart" uncloaking, automatic "nofollow" and open in new tab programming, bot exclusion, and basic statistics reports.
If you upgrade to the professional version, it'll run you $49 for a single site license.
You'll get additional features like Amazon API reporting that lets you search and import affiliate links from Amazon, geolocation redirects, and automatic keyword linking which makes optimizing your already-published posts a breeze.
Amazon Affiliate WordPress Plugin
While the name is a little on-the-nose, AAWP lives up to its title. Designed exclusively for Amazon's affiliate program, you'll have to ante up about ~$50 to get started with this plugin.
It works with any theme, instantly creates product comparison tables, automatically pulls pricing data from Amazon about products, includes ready-made widgets, and so much more.
That said, the drawback of this plugin is that it is designed for Amazon Associates, so if you're managing multiple affiliate programs on your blog, you'll need to combine it with another plugin.
Alternatively, if you'd rather go your own way — we did — or just want to make your affiliate program a little more sophisticated than writing a blog and inserting a link, you can always create your own partnership page and let brands come to you.
Or, better yet, go to them.
For example, does your blog cater to the young female demographic? If so, Refinery29's Here & Now Collective may be an ideal fit for you.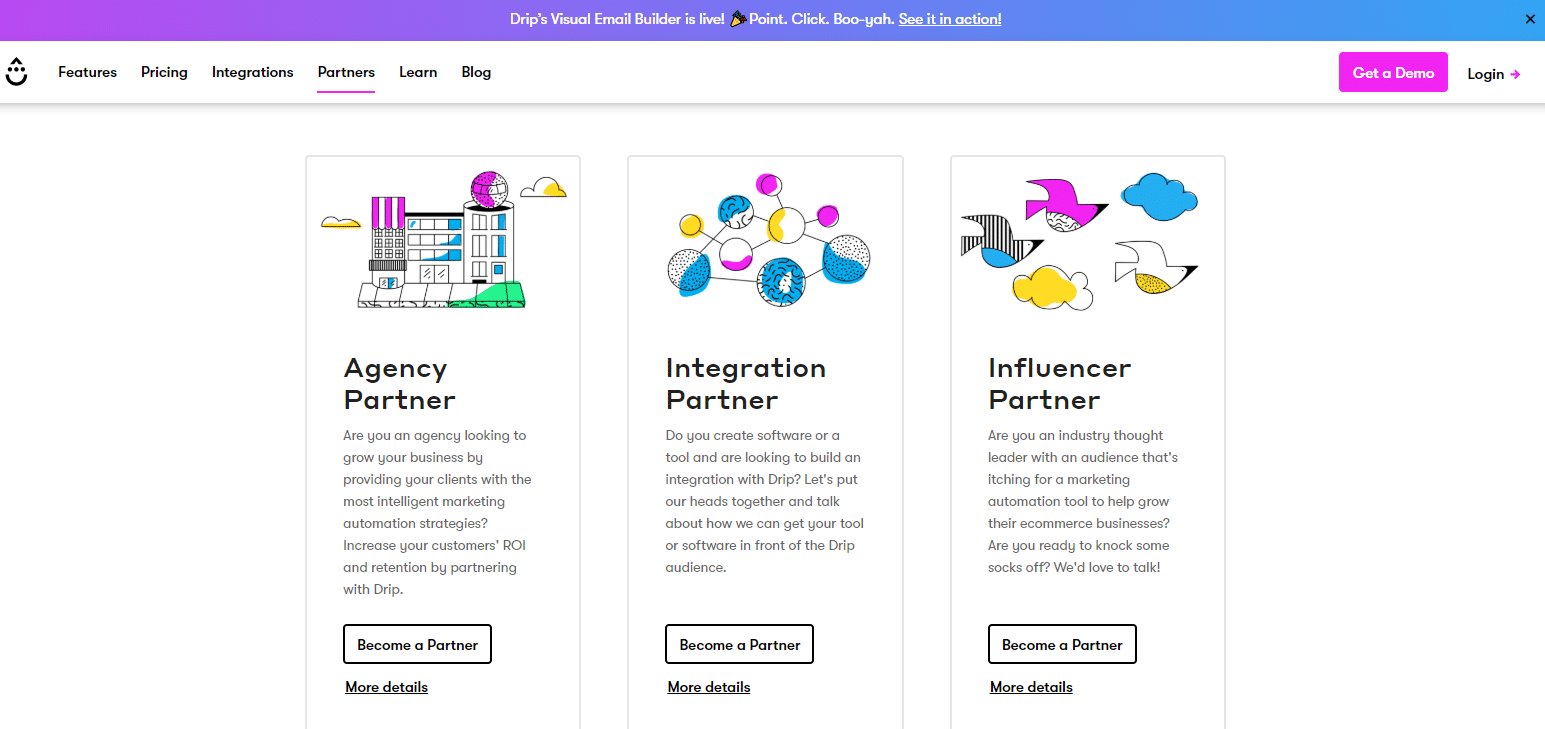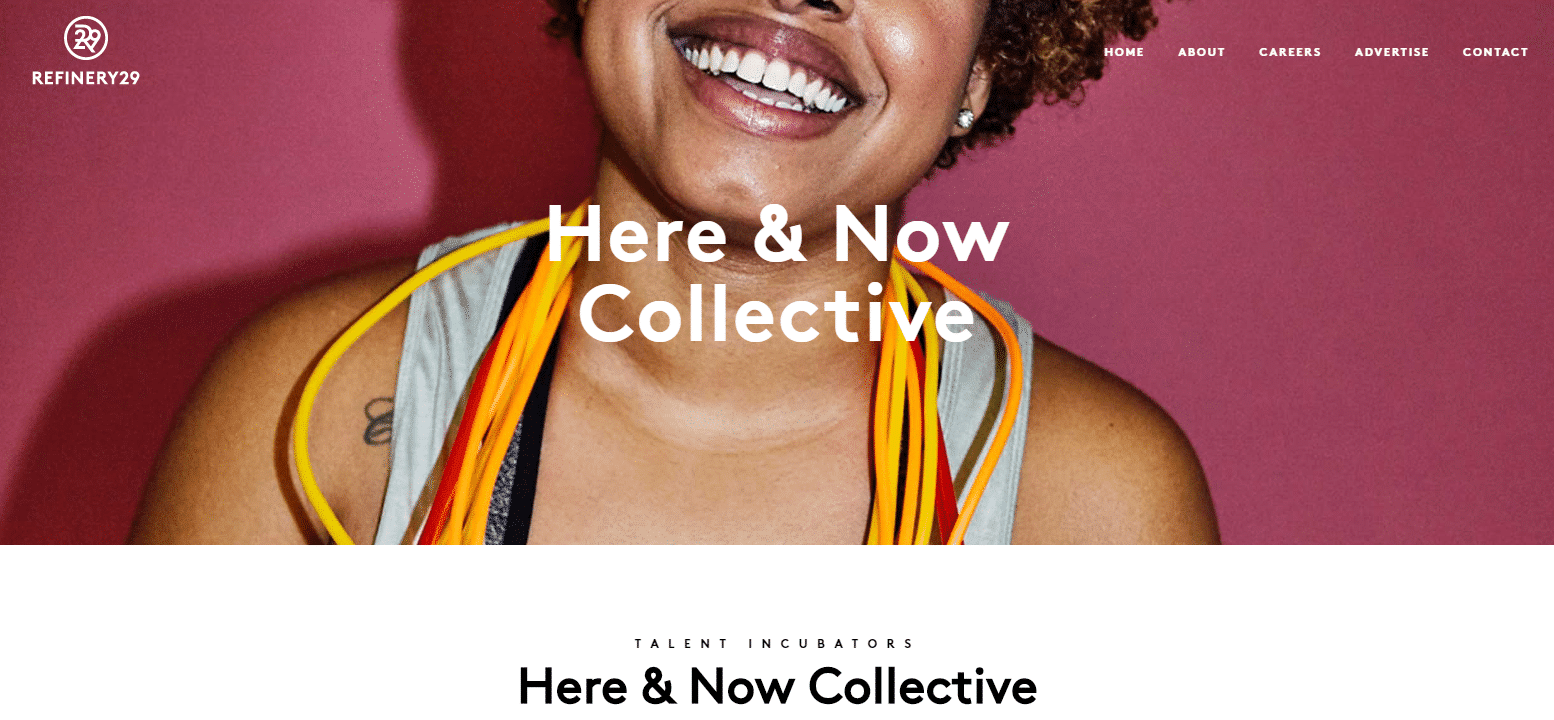 Working with a more techie audience or other marketers? Drip's affiliate program has a special category just for bloggers under influencer partner.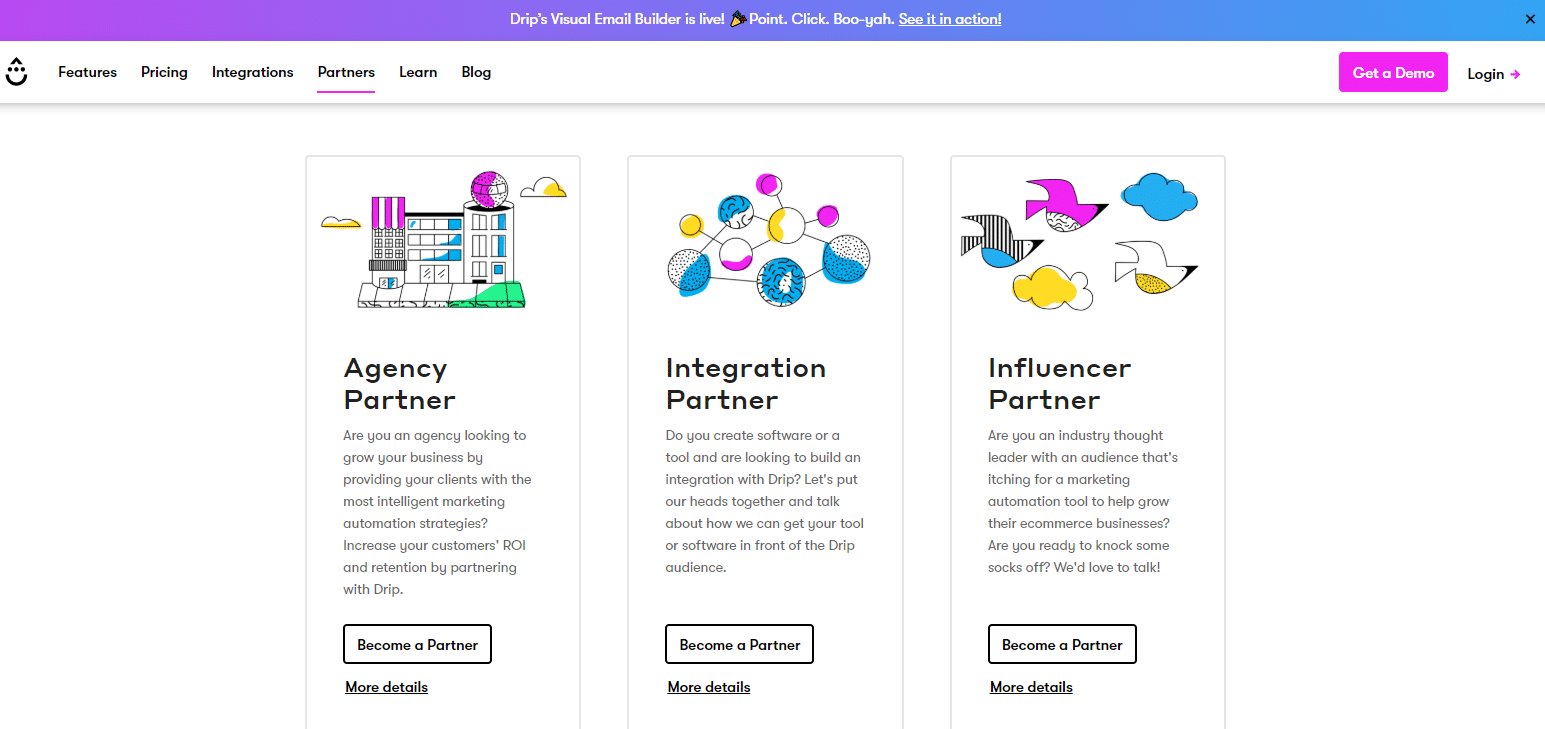 The list goes on. Finding partner programs to join can be as simple as searching for relevant blogs or products in your niche, or looking at your own favorite products.
What do you use personally and really believe in? Would it benefit the people who read your blog?
If so, then you've got the foundation for a potential affiliate relationship and can make this side-hustle work for you on your terms.
By the way, the terms of Kinsta's affiliate program are pretty generous. Just food for thought.

Summary
Side-hustles aren't limited to mixtapes and people with an MBA anymore. If you have a WordPress website based on one of these ideas, you have options to generate extra pocket cash.
Online courses are one of the hottest growing commodities in informational products. You can easily set up a course with an LMS plugin on your WordPress site and share your knowledge at a premium price.
Paid membership subscriptions are another hallmark of modern commerce. Almost half of the online shoppers report having a paid subscription in the past year, so why not tap into that and create a premium membership website?
That said, both online courses and membership websites require you to sink some serious time into their creation. And if you want to create an interactive community, their maintenance can take up some likewise significant chunks of your week.
That's where digital downloads come into play. Selling things like ebooks, worksheets, recipe planners, templates, photosets, and any web assets you could think of is another easy, less time-intensive side-hustle that can help bring in the cash.
It can do some serious wonders for your SEO too.
Lastly, if you already have a blog with an audience, affiliate blogging can be another ultra-lucrative side-hustle.
Amazon Associates is one of the easiest programs for bloggers to join but if you'd rather go your own way, there are plenty of independent merchants with partnership programs.
These strategies are proven money-makers, and if you do them well enough, they can take on a life of their own. In fact, your day job just might be the side-hustle.