Forums and social media are a fervent battleground for the "browser wars." There's an intense show of support from users of one particular browser, directed towards the other side. Of course, this isn't unique to browsers, but this Brave browser review could ignite yet another skirmish.
On the surface, the signs all point to Brave being a fantastic browser, with no user tracking at its heart and advertising reduced to a minimum. However, as you dive deeper there's more to discover, such as the browser's performance, codebase, and add-ons compatibility.
This article will review the Brave browser in detail, and compare it to all the other major browsers.
Let's start!
What Is the Brave Browser?

Brave is another in a long line of web browsers that positions itself as an alternative to big guns—in this case, Google Chrome.
It's created by Brian Bondy and Brendan Eich. Brendan is better known as the creator of JavaScript and co-founder of Mozilla (the makers of the Firefox browser). As such, there's a privacy-focused pedigree here that will draw tech-savvy users.
The browser itself is free and open source, and the goal is to block ads and website trackers. However, it also offers a way to send its proprietary cryptocurrency to others, mainly content creators.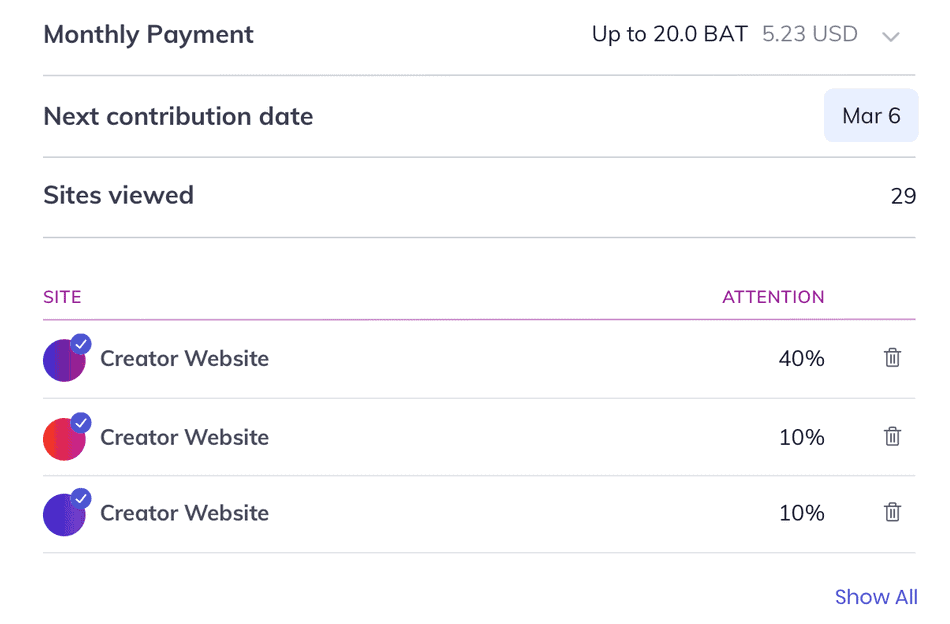 Brave's open source foundation is built upon the Mozilla Public License (MPL). It's the same license as other Mozilla products such as Firefox and Thunderbird. However, some of the included browser extensions, such as HTTPS Everywhere and Privacy Badger, run on different open source licenses—versions of the GNU General Public License (GPL).
Overall, Brave aims to answer a common user question: How can you leverage the code base of Google Chrome and protect your privacy and data online? The answer is something we'll discuss in the rest of this Brave browser review.
Have you ever used Brave? 🦁 This guide covers everything you need to know about the open-source browser focused on blocking ads and website trackers. 💪Click to Tweet
Why Review Brave Browser?
If you were to look at the latest browser usage stats, you may notice a few familiar names: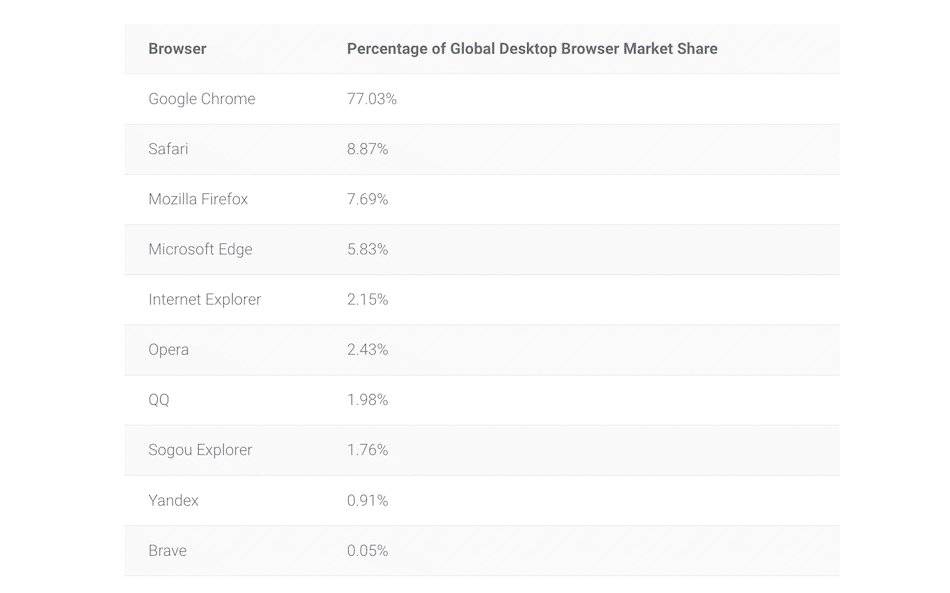 It's no surprise that Google Chrome leads the field, but its dominance is something you may not have reckoned with. It's understandable given how much our lives are touched by Alphabet Inc.'s primary concern, both online and offline.
However, you'll also notice that Brave only has a 0.05% user share. With this in mind, you may be asking: Why are we expending energy on this Brave browser review at all?
The answer lies in its core values and the kind of users Brave targets. What's more, Brave was only launched at the tail end of 2019, yet amassed nearly ten million users. From there, the user base quickly reached 15 million users, and this past November saw Brave reach a 20 million user milestone.
You'll also find Brave-related content across YouTube. The browser has been featured on notable channels such as Pocketnow, dottotech, Chris Titus Tech, and many more. Developers interested in using Vim may have also noticed that The Primeagen—a Netflix developer with a growing channel–uses Brave (although doesn't promote it explicitly).
Brave's star is on the rise. And we may see its market share increase further, especially as it's being used and considered by a lot of developers and security-conscious tech users.
Brave Browser's Business Model: An Analysis
In a nutshell, Brave earns money through two streams, both of which focus on ads: the Brave Attention Token (BAT) and an ad network.
Content creators sign up to the ad network, and those ads are displayed on websites through the browser. When you browse the web, you'll be served Brave-approved ads from the network, rather than third-party (i.e. Google-based) networks: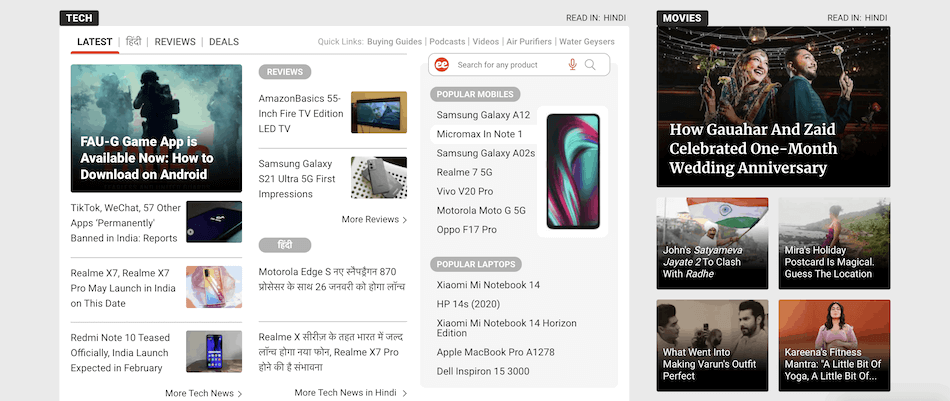 Brave tracks the sites you visit and adds in your specific ad views. From this, you're awarded BATs—a cryptocurrency you can give back to creators. Once a month, your BAT amount is sent to sites on a proportional level based on browsing time—in other words, your "attention." You can also be paid for viewing ads at a 70 percent rate.
To reiterate, Brave seems like a great user-focused tool on the surface. However, there are a number of criticisms of this business model:
Brave is tracking you to serve ads, which isn't vastly different than if you were within Google's ecosystem.
You're actively encouraged to browse ads in order to earn currency. It's a request that we don't think aligns with the end user's core needs for choosing Brave in the first place.
Content creators potentially have a worse deal than if they were in Google's ecosystem.
Let's discuss some of these points in more detail. Brave blocks ads by default, and in return, replaces them with ads from its own network. Your monetization paths are transitioned into Brave's cryptocurrency solution (that can be linked with Uphold for withdrawal).
What's more, content creators have to potentially take less money in the form of BAT, which is obviously less direct than payment in your local currency.
Also, it's worth noting that in an older build of Brave, the developers had to change the wording of their Brave Rewards opt-in. It transpired that some users' websites and social media were being monetized without their consent. Whether a site is part of the Brave monetization network is now clear within the browser: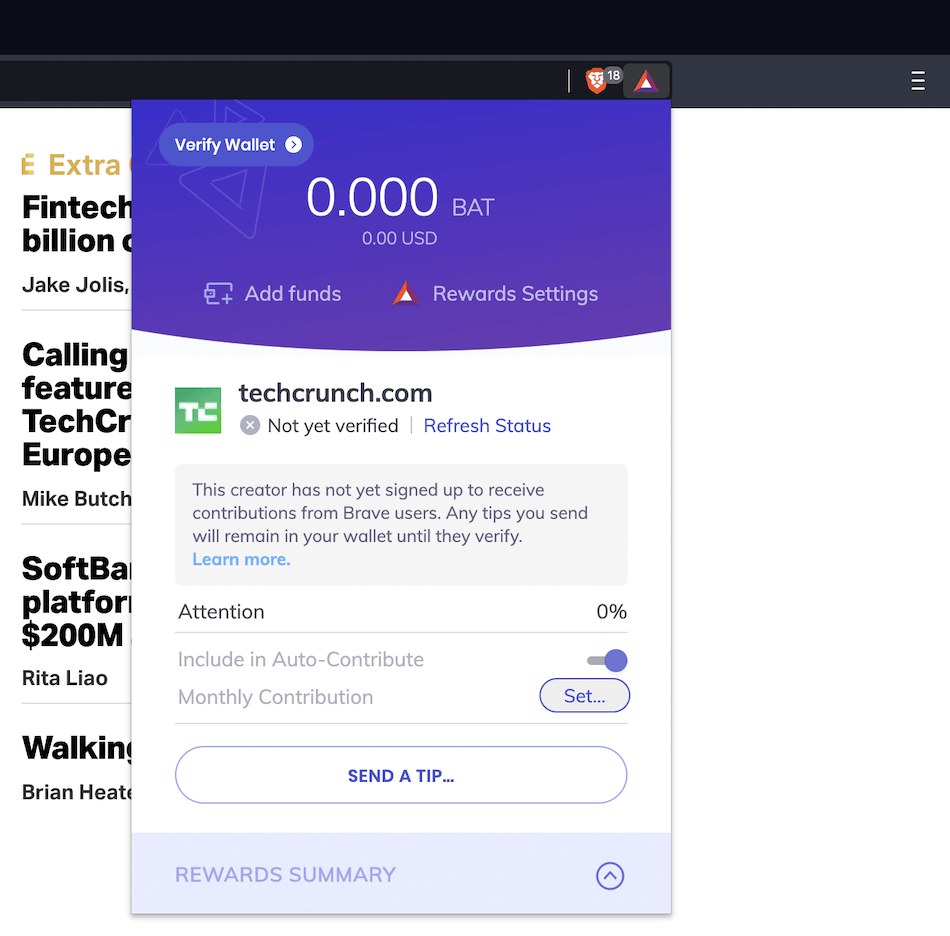 While there does seem like some misalignment of philosophies between Brave and its core users, the network is going to be valuable for a number of people. In practice, most will likely go about their web browsing without thinking about their BAT amount or where it's going.
What Are Brave Browser's Key Features?

Now that we've discussed the context and backstory of Brave, let's dig into the browser itself.
As we mentioned, Brave is an open-source browser utilizing an MPL license. It's built on top of the Chromium open source browser. For the uninitiated, this the development version of Google Chrome, without any of the proprietary elements.
We'll look at Chromium in more detail later when making direct comparisons with Brave. However, note that Brave will potentially have all of the same concerns as Chrome and Chromium.
You're able to extend Brave using a number of add-ons, some of which run on a GPL license. As it's built on Chromium, you're also able to install any of the extensions from the Chrome Web Store. They will run in the same way, with similar performance.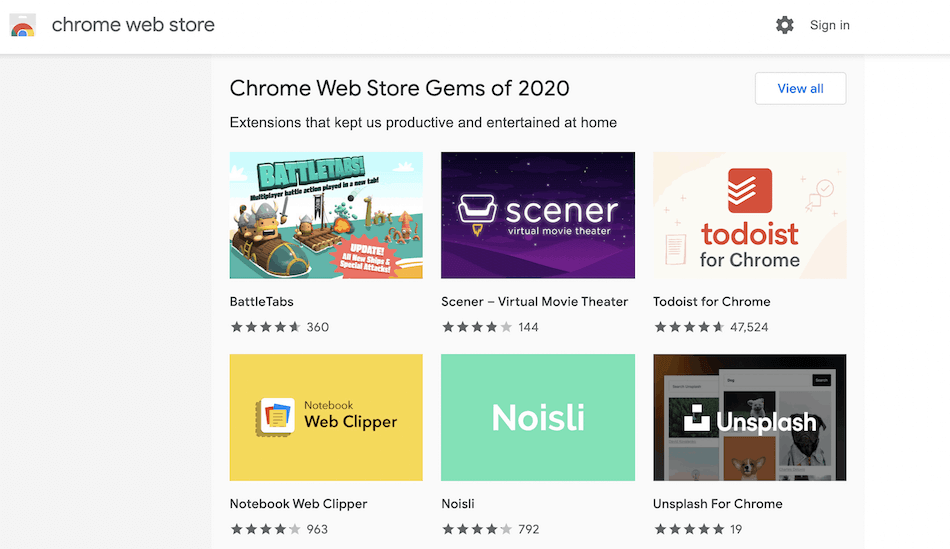 There's also a Brave Dev version of the browser, which offers a chance to work with bleeding-edge nightly builds. This is similar to Firefox Developer Edition. Fortunately, Brave offers the same caliber of development tools of Chrome and Chromium, accessed through the same shortcuts: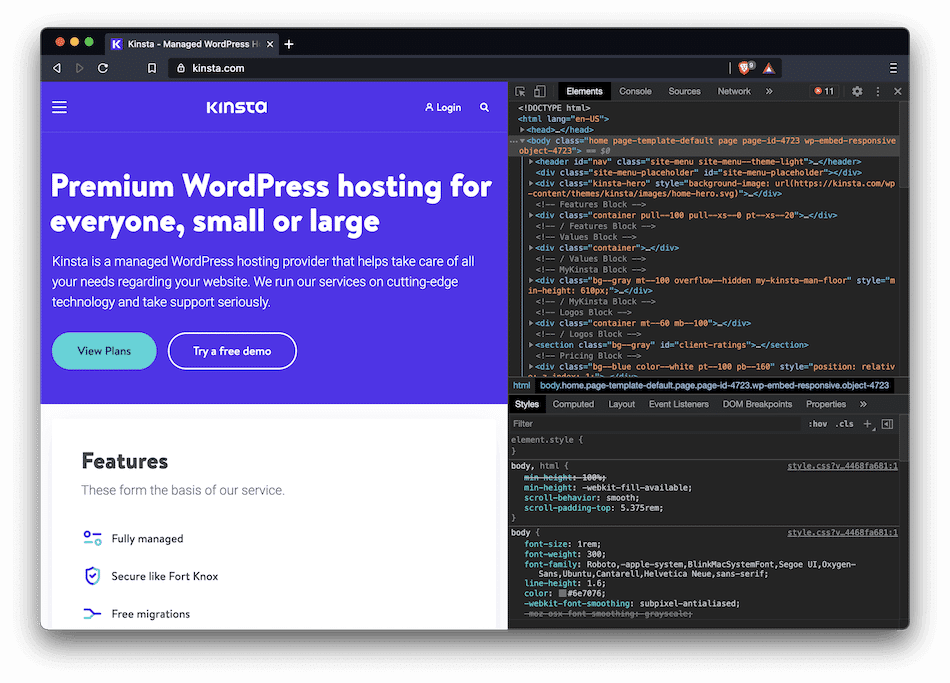 Because the browser is free and focused on ad restriction, you may be asking how the developers generate income from users. We'll discuss this in greater detail next.
1. Brave's Focus on Web Security
Security-wise, Brave is at least as solid as Chromium, which means it's also potentially as safe as Chrome. Of course, no browser can be 100 percent safe, but rest assured that if you're asking: "Is Brave a safe browser?" then the answer is "Yes."
There are a number of security features included with Brave. For example:
There's a built-in password manager, to help you create and store safe passwords while browsing.
You can control access to autoplay functionality on a site-by-site basis.
You're able to control cookies and block scripts by site.
Private browser windows are wrapped in functionality from the Tor Project, ensuring safe and secure web surfing.
These are all solid features. What's more, you can enable HTTPS Everywhere to make sure all site connections are encrypted. This is great if you find yourself inputting sensitive data on a regular basis, so it's awesome to see that it comes standard with Brave.
It's clear that the developers want to improve security and privacy for web users. For instance, Brave is the first browser to offer native support for InterPlanetary File System (IPFS) links. This shows how slick the "everyday" security settings are.
You can access all of your "shield" settings from the Brave toolbar—it's the tiny lion logo on the far right: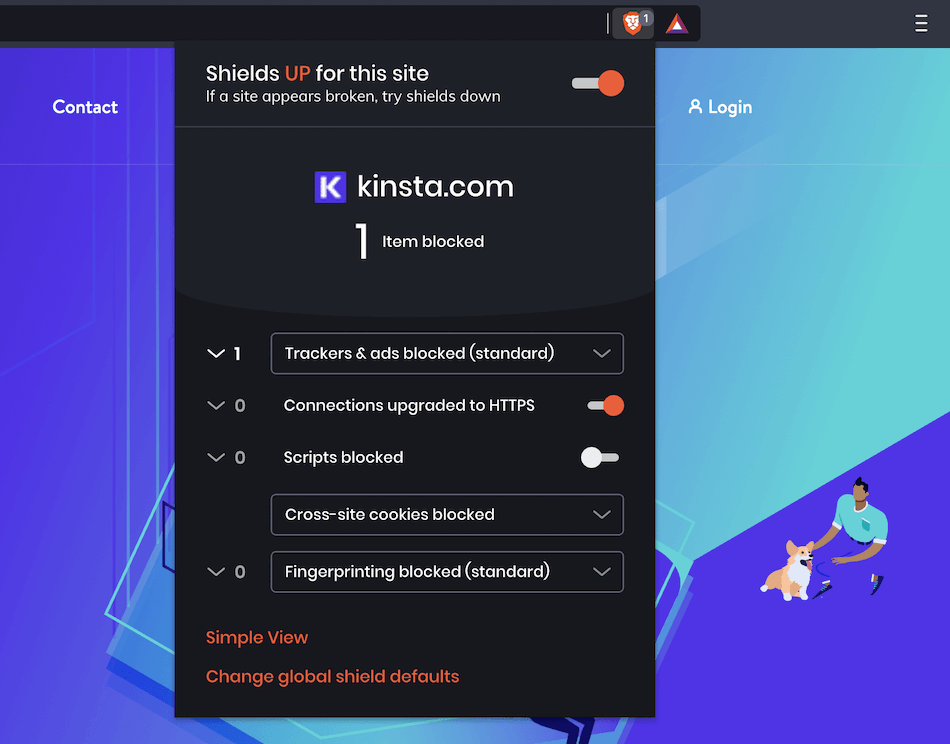 By default, shields are up, and it's a simple toggle to disable them. Below that, you'll see a simple screen that gives you a figure of how many blocks have been carried out: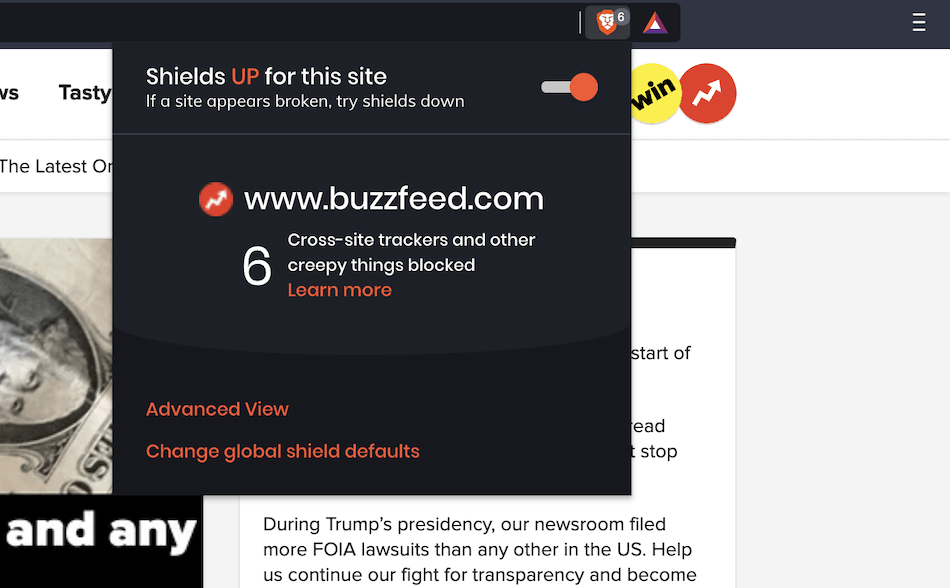 If you click the Advanced View link, the dialog expands to show a breakdown of blocked elements. Nearly all have a drop-down enabling you to change the settings for that particular site: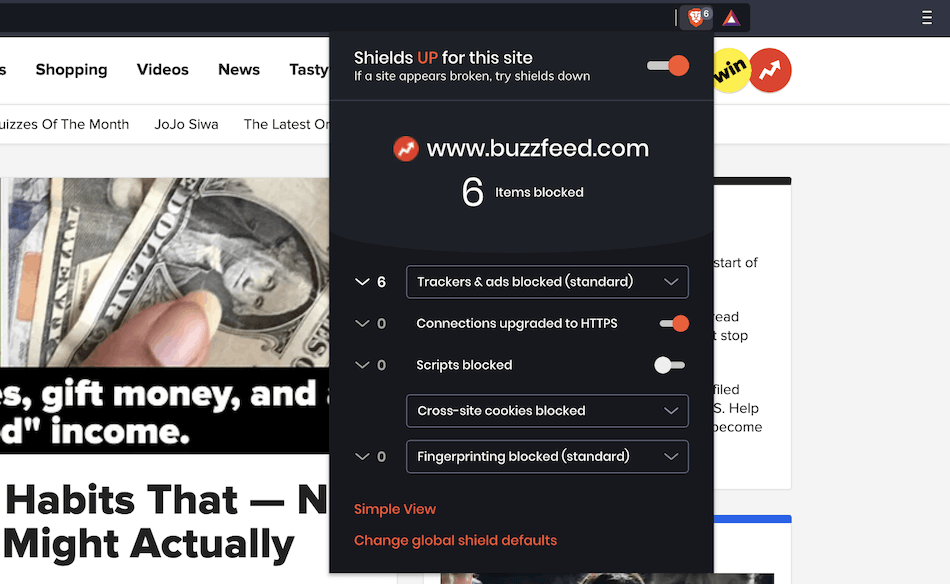 You can change how Brave blocks ads and trackers, cross-site cookies, and "fingerprinting." You're also able to toggle the HTTPS Everywhere functionality, which works on all incoming connections to a website, rather than just the main page.
Many users have a lot of questions about Brave and its security provisions. We've even seen users ask, "Is the Brave browser a virus?" Of course, the answer is "No."
On the whole, Brave does stellar work on protecting users from the types of scenarios that introduce viruses.
2. Ad Blocking Within Brave
Before we continue, it's worth pointing out some facets of Brave's ad-blocking that the developers answer on their Frequently Asked Questions (FAQ) page.
In short, Brave blocks all third-party ads and trackers by default. However, it doesn't block "first-party" content. You'll usually see this in the form of promoted posts and search engine ads: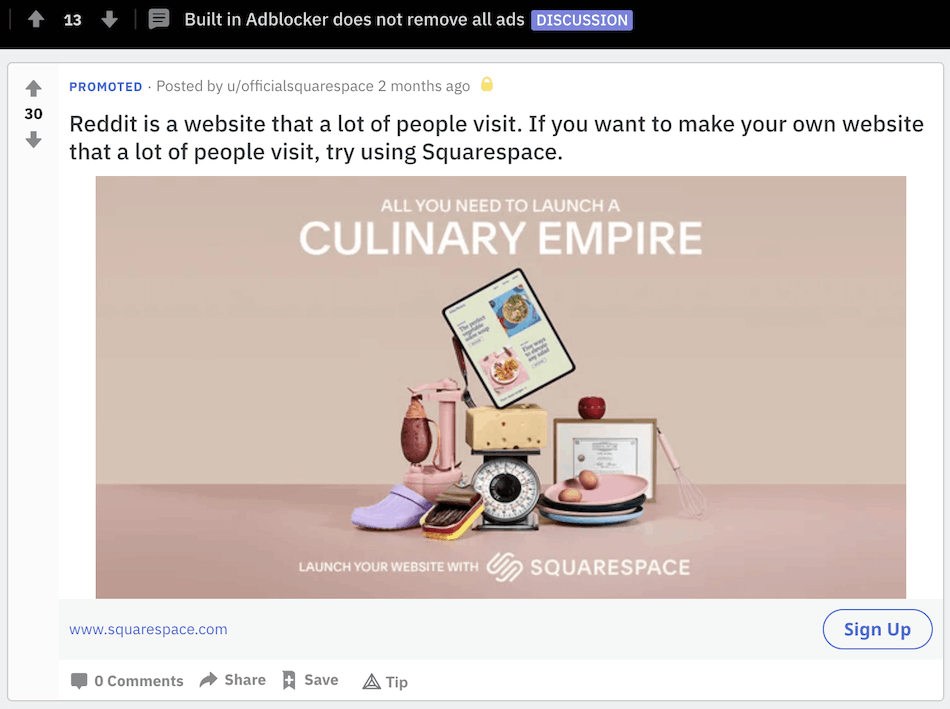 Also, Brave doesn't yet use the Acceptable Ads model. Of course, given that the Brave network is the only "approved" source of ads, it could be that we see this implemented after a period of growth.
3. How Brave Handles User Tracking and Data Collection
User tracking has been a pertinent topic for a number of years now, as cookies have evolved and ad networks have increased in size. Ad monetization is a "marquee feature" of Google, for example. While some have always campaigned for a web where the user is not the product, more general users are now getting on board.

For example, DuckDuckGo is a search engine focused on user privacy that competes directly with Google. It has around 100 million hits a day, which is around 65 percent higher than previous years.

What's more, recent news surrounding Google and its practices regarding user data have caused some users to find alternative solutions. In fact, the Brave team have also uncovered disturbing Google tracking practices in the past, which fans the flames even further.
Brave positions itself as a user-focused browser that protects data and halts attempts to harvest data. Some of the features we've discussed so far show that work is being done on this. Brave themselves state that they're "…not in the personal data business." Your data is kept private between servers, which means there's no "fingerprint" to sell on to third parties.
However, it has been well known for years that the Chromium browser does contact Google's servers, albeit in a limited way. What's more, community members of the PRISM Break website (which is dedicated to finding solutions that don't align with the US surveillance program's principles) don't recommend any Chromium-based browsers.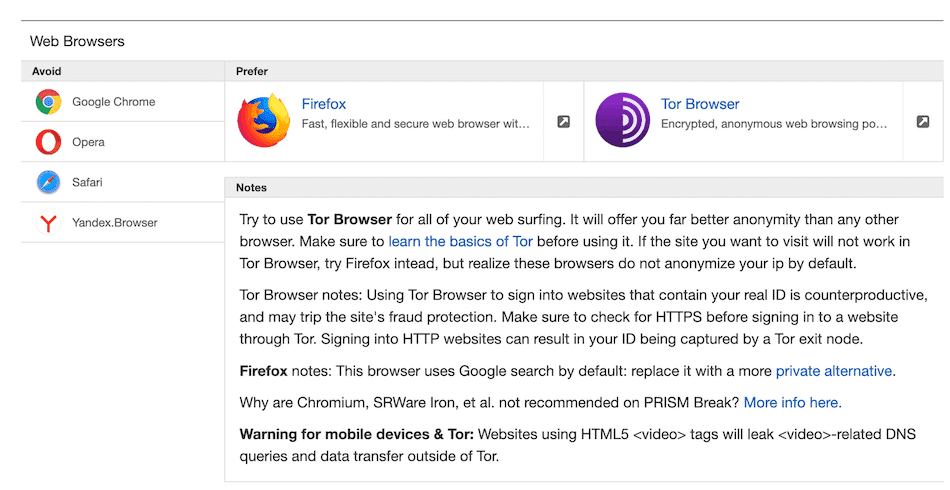 An old GitHub entry explains why in detail. In short, Chromium connects to Google upon launch, mainly to check for updates relating to both the browser and extensions. An extensive (and heated) GitHub thread discussed Brave's own tracking capabilities with Brian Bondy. However, this hasn't cleared up any concerns.
It's clear that Brave has more of a focus on preventing tracking than other browsers. But its fundamental codebase has entry points that have caused some users to question Brave's integrity and even legality.
Is the Brave browser illegal? No, it isn't, though it does help users protect their data from being tracked across the web, and prevent fingerprinting at least at an ad-based level.
4. Brave's Speed and Performance In Use
Before we take a look at a browser comparison, let's look at Brave's own performance from a number of viewpoints.
From an empirical point of view, Brave loads great on an M1 MacBook Air. It's arguably quicker than Firefox or Safari on the same system.and obviously performs similar to Chrome. This is impressive given the technology we've mentioned running under the hood—HTTPS Everywhere, Privacy Badger, and more.
If you take a look at Brave's website, you'll see those speed improvements are front and center. It's the first feature highlighted.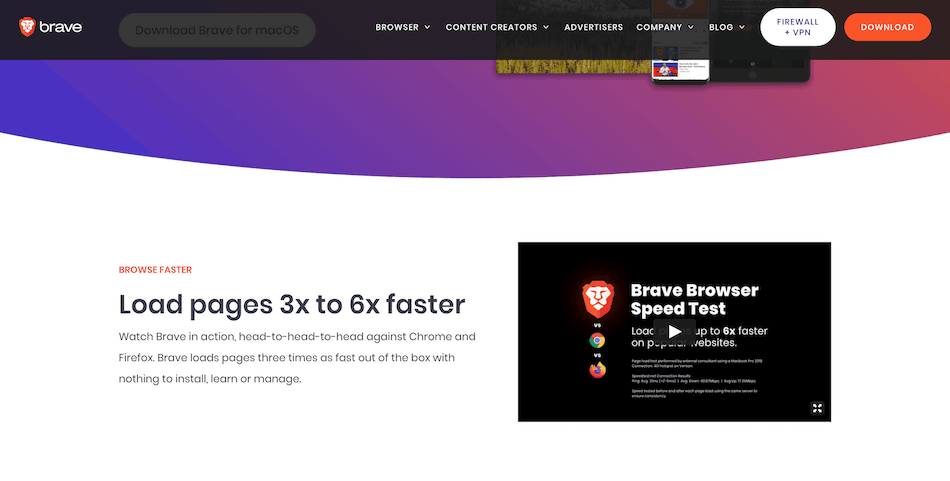 In fact, speed has been a keynote announcement in the past too. As such, you'd expect Brave to deliver on performance.
The initial benchmark tests were impressive, and this was for beta code barely a year old. In VentureBeat's most recent test, Brave performed well throughout all of the tests and even won the Basemark shootout.
To see how Brave stacks up in a real-world machine, we ran four different benchmark tests—MotionMark, Speedometer, Basemark, and WebXPRT—for six different browsers. We used a brand-new stock MacBook Air loaded with an M1 chip, and here are the results:
| | | | | |
| --- | --- | --- | --- | --- |
| | MotionMark | Speedometer | Basemark | WebXPRT |
| Brave | 516.04 | 191 | 1319.95 | 200 |
| Google Chrome | 537.12 | 208 | 1339.02 | 202 |
| Chromium | 405.14 | 114 | 930.72 | 182 |
| Mozilla Firefox | 942.58 | 291.3 | 1030.73 | 253 |
| Apple Safari | 1933.84 | 219 | 844.75 | 281 |
| Microsoft Edge | 554.19 | 193 | 1451.82 | 203 |
Based on these results, Brave stands up to the other Chromium-based browsers in terms of performance, but doesn't soundly beat them.
As an aside, it was surprising (yet understandable) how dominant Safari and Firefox were in the tests. However, there are myriad factors during benchmarking that can impact scores. Still, it's an interesting "real-world" test of Brave's grunt compared to the competition.
We'd suggest that given the Chromium underbelly, Brave can compete with the big boys—as an end-user, you will rarely notice lag or other performance issues.
How Brave Compares to 5 Other Browsers?
Of course, considering Brave means you'll want to compare it to your current browser. As such, let's take a look at some of the browsers you may currently have installed and discuss whether Brave could potentially replace them.
1. Google Chrome

Of course, Chrome is the main competitor for Brave, and much of its marketing is down to how well it performs over Google's browser: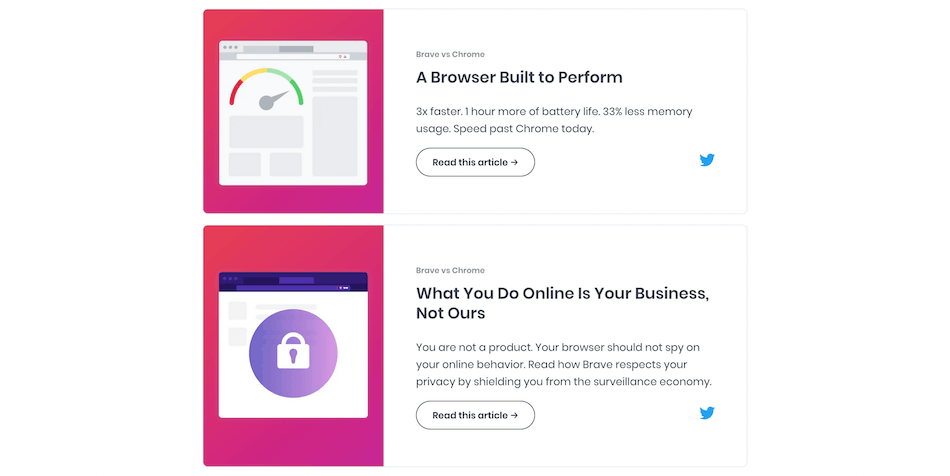 As such, no Brave browser review would be complete without comparing it to Chrome. The good news is that Brave offers practically everything Chrome does, with a layer of privacy and ad-blocking on the top. This is, of course, down to the foundational code, although Chrome does outperform Brave in benchmark performance tests.
We'd suggest that despite how similar the browsers are, Chrome is superior if you're already within the Google ecosystem. The Chrome Web Store is tightly integrated and offers consistent security patching and updates (as does Brave).
So, is Brave better than Chrome? This depends on your overall needs. However, if you love Chrome but don't like being tracked, you'll slide right into Brave's way of working.
2. Chromium
We've mentioned it often throughout this article, but Chromium is the open-source codebase that Google Chrome is built on, as are many other browsers. Of course, Brave is part of this club.
It's worth pointing out that Chromium isn't intended for public use, although you'll find it installable through some Linux package managers. The browser is designed for developers to learn how to build web applications, and the website is straight out of a bygone age:

What's more, there is no installer or update functionality. This means you have to "build" the browser using instructions for your specific Operating System (OS). To update Chromium, you install the "nightly builds"—literally the browser "as-is" at the end of the working day. It's a hallmark of developer versions of software.
Of course, we're comparing it here because it's the seed from which Brave has grown. However, in reality, Chromium isn't comparable. It's a development "beta" version of a production browser—a starter, in other words. Even so, Brave offers everything Chromium does and more.
In a nutshell, for general web surfing, Brave is going to pack more punch across the board.
3. Mozilla Firefox
As we touched upon, Brave and Firefox have a unique bond. Brendan Eich founded both Brave and Mozilla, and both browsers operate under the MPL license.
While Brendan's time at Mozilla ended under a cloud, he was head of a project that put user privacy at the forefront of web surfing. Firefox is still the champion of user privacy today, and its performance is now on par with competitors, making it a great browser choice for almost every use.
Even so, Firefox and Brave are close when it comes to user security. Firefox even goes as far as to say this in their official comparison.
We'd suggest that both browsers offer strong privacy and blocking tools, though Brave has a better user interface. It also performs better, which could be the clincher for some users.
4. Apple Safari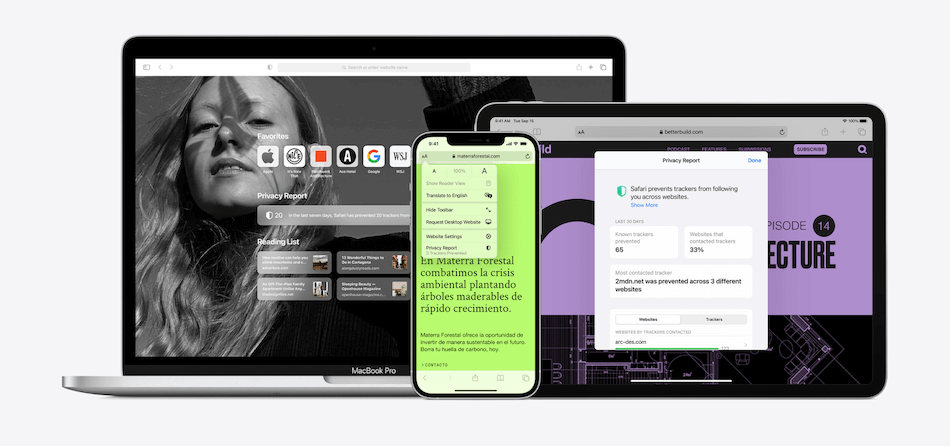 Apple's proprietary browser sits in a position where it's either used by default or much maligned. However, it's a capable browser that needs to perform well given that it's default on all Apple devices.
Because it's ubiquitous, macOS and iOS users are going to often compare Safari and Brave. Regardless, the two browsers offer different experiences, and it would be unfair to compare them directly. Brave is providing a service focused on ad blocking and secure web browsing. The goal for Safari is to dominate Apple users and to provide a point of contact for integration into the wider ecosystem.
Despite this, Safari offers a good range of protection, presented as a simple set of checkboxes: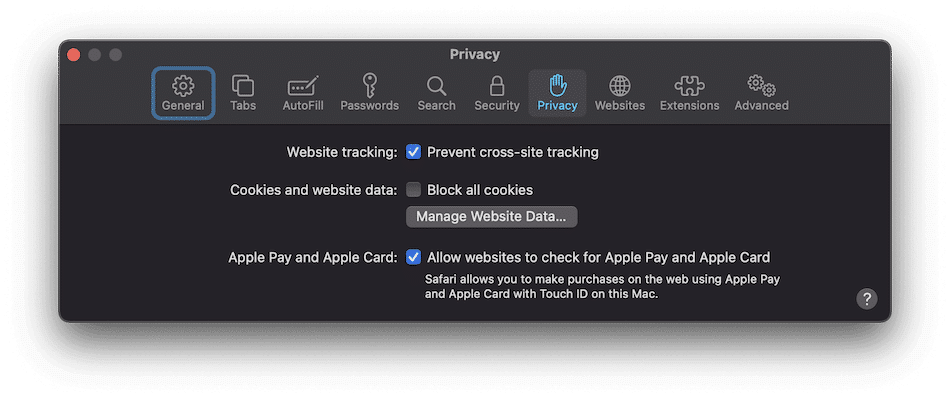 Although you can add extensions for the browser to create your own security solution, it doesn't look like much. In contrast, Brave is ready to go right out of the box when it comes to security and ad blocking, and provides more customization.
Choosing an Apple device assumes that you'll want a tightly integrated set of apps. As such, choosing Brave will be good for security, but poor for reaching Apple's other services.
5. Microsoft Edge

Our final browser in this quick roundup is the successor to Internet Explorer, Edge. However, these browsers are chalk and cheese, as Edge smashes its predecessor in almost every way.
Despite the impressive performance metrics from various benchmark tests, Edge's usage is low—it's way behind practically all of the bigger names. As such, you may be wondering why we're comparing it here. The answer is: It's another browser built on Chromium.
This means much of the discussion we've already had about Chromium-based browsers applies to Edge too. In fact, various news outlets have noted its supreme performance coupled with privacy issues.
In reality, we'd ask whether a user is comparing Edge to Brave directly. It's more likely that Edge ends up bundled with Brave to "gang up" on the usual suspects such as Chrome and Safari. Within that group, Edge has nothing on Brave. Consider it Microsoft's version of Safari, in that usage figures are more important than features.
What's more, Edge has become something of a cult browser for Mac users, especially for those switching from Windows. Even so, Edge is not privacy-focused, though it performs at least as well as Brave. Given this, Brave will likely be your better pick for secure and private browsing.
Looking for a new web browser? 👀 Learn how Brave's focus on ad-blocking and user experience sets it apart in a crowded field 🔒Click to Tweet
Is It Worth Switching to Brave?
Privacy concerns have been a prominent topic of discussion for many years. Despite increasing privacy concerns, Google Chrome has become the number one browser currently. Given Google's recent antitrust concerns and business model, a competitor such as Brave is welcome.
Brave doesn't score top marks for under-the-hood security, given that it runs on a Chromium codebase. However, its developers are trying to provide what users need in ad tracking blockers and "fingerprint" obfuscation.
While Brave's ad platform looks good on paper, criticisms show that its compensation package might not be a great benefit to content creators. Brave suits a specific type of user: tech-savvy and privacy-aware, who also needs to use modern browser tools.
Overall, if you can't completely tear yourself away from Chrome, but want to sever most of your ties with Google, Brave could fit the bill.
Has this Brave browser review helped you decide on whether to make the switch? Share your thoughts in the comments section below!