When choosing a password manager, the choice often comes down to Dashlane vs LastPass. While both services are titans of the password management market, some users may prefer one, especially since one has a less-than-perfect history.
A password manager is the best way to store multiple passwords in a single, secure location. And that's not all. From auto-filling login fields to automatically generating ultra-secure passwords, tools like Dashlane and LastPass offer the best of both security and convenience.
But which one is better? We'll pit Dashlane vs LastPass in critical areas essential to any password manager in this comparison. But first, let's explore why a password manager is such a great tool and what you should look for when choosing one.
What Is a Password Manager?
As the name might suggest, a password manager is a tool that manages your passwords.
However, there's more to password managers than just keeping track of credentials. Unlike some little black book of usernames and passwords, a password manager securely stores login information, generates secure passwords, automatically fills out login fields, and more.
Read on to learn more about what password managers can do and why they're so essential for staying secure and avoiding identity theft online.
What Can a Password Manager Do?
A password manager helps you store, generate, and manage ultra-secure passwords for every website and account you use.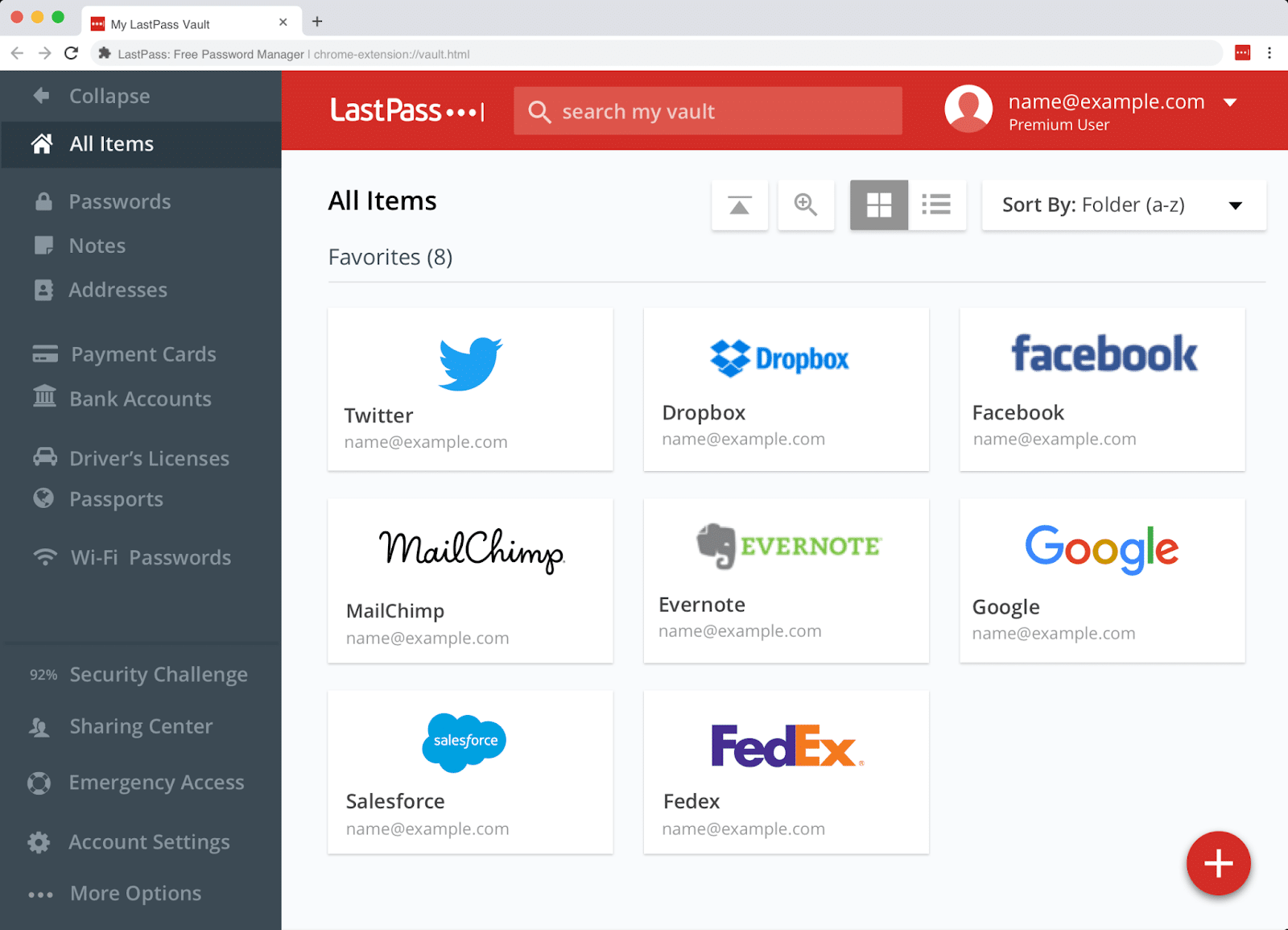 While that might sound pretty basic, there's more to it than meets the eye. Whether storing, generating, auto-filling, or managing passwords, tools like Dashlane and LastPass pack plenty of extra features into everything they do.
Here are a few standard password manager features:
Securely store passwords: Everyone (hopefully) knows that writing your password on a post-it note attached to your computer screen isn't very secure. Similarly, keeping your passwords in an unsecured file isn't a great idea either. While you could memorize all your passwords, a password manager removes the need by encrypting and storing all of your passwords and account credentials in a single, secure location.
Manage passwords from one location: If you're like most Internet users, you probably have more accounts (and more passwords) than you know what to do. By using a password manager, you can easily manage, access, and change passwords for all your accounts without memorizing anything.
Autofill login forms: Using your password manager's browser extensions allows you to fill in login fields automatically. This feature isn't only convenient, but it also prevents keyloggers and other malicious programs.
Generate strong, unique passwords: One of the most popular reasons for using a password manager is to generate a secure password. Unlike a weak password like "petname12345," that's easy to guess, a strong password uses a long string of random characters, numbers, and symbols that are near-impossible to crack. We'll talk more about strong passwords and how password managers can help you use them in the next couple of sections.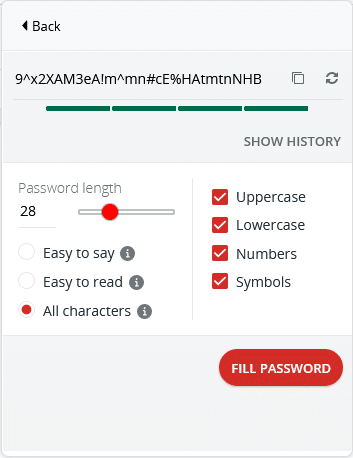 The Importance of Strong Passwords
Is your password strong enough? How can you tell?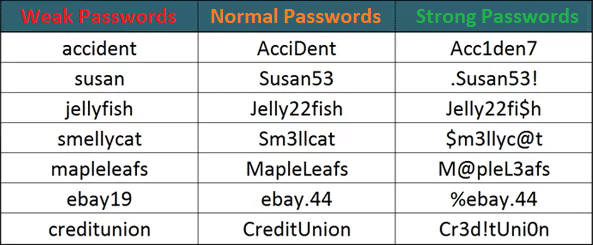 Strong passwords are long and have a combination of uppercase and lowercase characters, numbers, and, where possible, symbols. Here's an example of a strong password generated using the LastPass browser extension: n6lC4BIMY0%!sP&IfKlWVH5tftRJ.
While that may seem overkill, using strong passwords has become more critical than ever, especially as more people start working remotely. Using strong passwords is the most fundamental security tip for working from home to keep your data safe.
As hackers improve brute-force attacks, passwords containing dictionary words are becoming easier to crack — even with the addition of numbers, symbols, and different character cases.
By contrast, strong passwords can take years (if not longer) to crack using even the most advanced brute-force attacks. While they may be hard to memorize, a password manager can help you generate, store, and use strong passwords for every account.
Why Strong Passwords Need Password Managers
As you can imagine, strong, unique passwords are hard to remember— and that's the point.
With a password manager, you can forget about memorization. Instead, you'll be able to generate, store, and access a wide range of solid passwords using a single master password. While that might sound risky, most password managers offer multi-factor authentication options to back up any "weakness" in your master password.
What to Look For in a Password Manager
There's more to a password manager than simply storing passwords.
While every password manager is different, most leading providers back convenience with robust password security, encryption, and other features that make using strong passwords easy and secure.
Here are some key things to look for when choosing your next password manager:
Robust password storage and generation: Your password manager should have enough storage capacity for all your credentials. It should also offer import, export, and recovery processes. The tool you choose should be able to generate strong passwords based on your preferences and requirements, such as password length, use of symbols, and so on.
Strong security and encryption: Your passwords aren't safe unless stored securely. Any reliable password manager offers strong encryption and security features such as AES 256-bit encryption and multi-factor authentication.
Easy to use and highly compatible: Convenience is critical when using a password manager. Your password manager should be compatible with your device and offer simple and intuitive controls for auto-filling login forms and generating passwords.
Instant customer support: Password-related incidents require an extra sense of urgency. As a result, your password manager should come with plenty of support options (ideally 24/7 live support) to help you as soon as problems arise.
Affordable pricing: Though many password managers offer free versions, some users may benefit from paying a premium for extra features. However, the price shouldn't be too exorbitant, and the provider should also offer a free version or money-back guarantee.
Solid reputation and transparency: A password manager may offer the world, but can it deliver on its promises? Its reputation and dedication to transparency are good determinants. Always check for a history of data breaches, as well as a clear commitment to regular audits.
Now that you know what to look for, it's time to put two of the most popular password managers to the test.
What Are Dashlane and LastPass?
Dashlane and LastPass are two of the most recognized and respected password managers on the market. Both providers offer free versions, top-notch security, widespread compatibility, and strong reputations. So what's the difference?
About Dashlane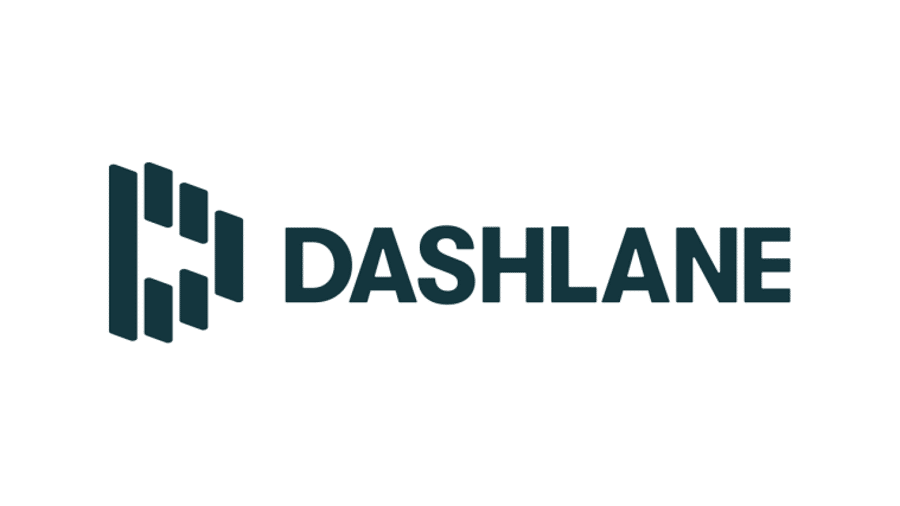 Formally started in 2009, Dashlane has been a popular password manager since its first official release in 2012. Like most leading password managers, Dashlane offers AES 256-bit encryption and compatibility with most major operating systems. In addition to being a password manager, Dashlane also works as a digital wallet.
Dashlane has maintained a spotless security record throughout its nine-plus years of operation. It's also unique because it offers a dedicated virtual private network (VPN) for users.
About LastPass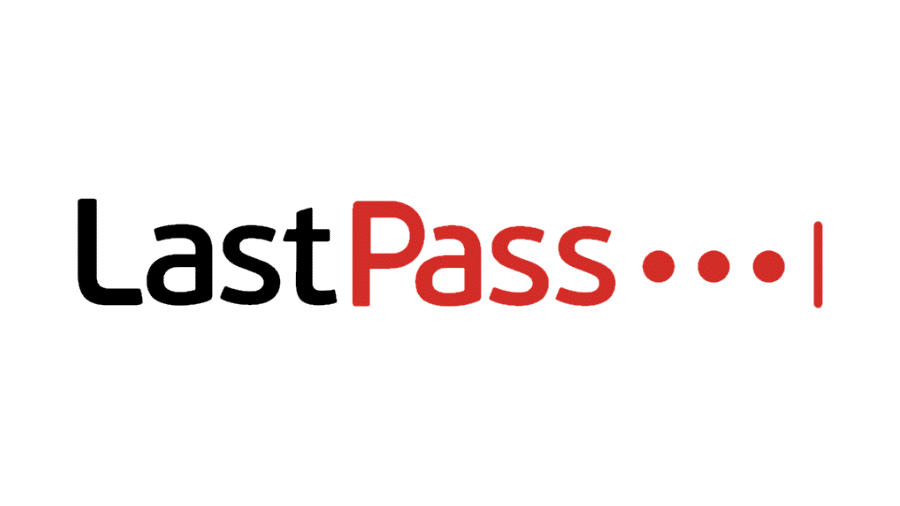 First released in 2008, LastPass is one of the most popular and longstanding password managers on the market. Thanks to its ease of use and high compatibility with most browsers and devices, much of this popularity. LastPass also offers industry-leading encryption and security, including the same AES 256-bit encryption used by Dashlane and other top providers.
LastPass's popularity has also made it a target. Despite offering many security features as Dashlane, LastPass has a checkered past of security incidents.
Dashlane vs LastPass: Head-to-Head Comparison
While both Dashlane and LastPass have plenty to offer, there are a few key differences to be aware of. Read on as we put both providers head-to-head to see where each excels (and doesn't).
Key Features
| | | |
| --- | --- | --- |
| | Dashlane | LastPass |
| Encryption | AES 256-bit | AES 256-bit |
| Password Generator | Yes | Yes |
| Password Capacity | 50 | Unlimited |
| Operating Systems | Windows, macOS, Linux, Chrome, iOS, Android | Windows, macOS, Linux, Chrome, iOS, Android |
| Browsers | Chrome, Firefox, Internet Explorer, Safari, Opera, Brave | Chrome, Firefox, Internet Explorer, Safari, Opera |
| Never Breached | Yes | No |
| Free Version | Yes | Yes |
| Premium Price | $1.99/mo | $3.00/mo |
| Premium Trial Period | 30 days | 30 days |
Dashlane and LastPass are pretty similar, both offering AES 256-bit encryption and compatibility with most major devices, operating systems, and browsers.
The main differences are password capacity, pricing, usability, and reputation.
Dashlane only allows 50 passwords: By contrast, LastPass provides unlimited password storage.
Dashlane is less expensive: With paid plans starting at $1.99 per month, Dashlane is less costly than LastPass ($3 per month). However, the premium might be worth it for unlimited passwords.
LastPass is easier to use: Many users cite ease of use and familiar controls as their main reasons for choosing LastPass.
LastPass has a history of security issues: Though it may be the result of being older and more popular than Dashlane, LastPass's past breaches and vulnerabilities are still valid concerns.
While those are the main differences, they aren't the only ones. Read on to see how Dashlane and LastPass compare in other significant areas.
Security and Encryption
Dashlane and LastPass both offer similar levels of encryption and security features. Both providers use AES 256-bit encryption with a cipher derived from your master password.

Encryption and decryption happen at the device level, meaning that neither provider stores your password in a readable format. As a result, even if Dashlane or LastPass ever got breached, your data would be useless to hackers. This abstraction is part of why LastPass has maintained a solid user base despite a history of breaches.
In short, both Dashlane and LastPass are about equal regarding encryption. However, LastPass also uses the PBKDF2 SHA-256 key derivation function in addition to AES 256 when hashing passwords.
Both password managers also offer two-factor authentication (2FA) via email, PIN, an authenticator app, and biometric authentication. However, LastPass offers more 2FA options, allowing third-party devices such as smart cards, Windows Fingerprint, and more.
Winner: LastPass
Despite a dubious history of breaches and vulnerabilities, device-level encryption makes this a virtual non-issue. Combined with extra layers of password hashing and more 2FA options than Dashlane, LastPass's security comes out slightly on top. However, Dashlane is still just as secure, with marginally fewer 2FA options.
Data Storage
As mentioned previously, both providers only store encrypted versions of passwords and data, which keeps your passwords and data safe even in a breach. However, there's some difference in how much each provider will let you store.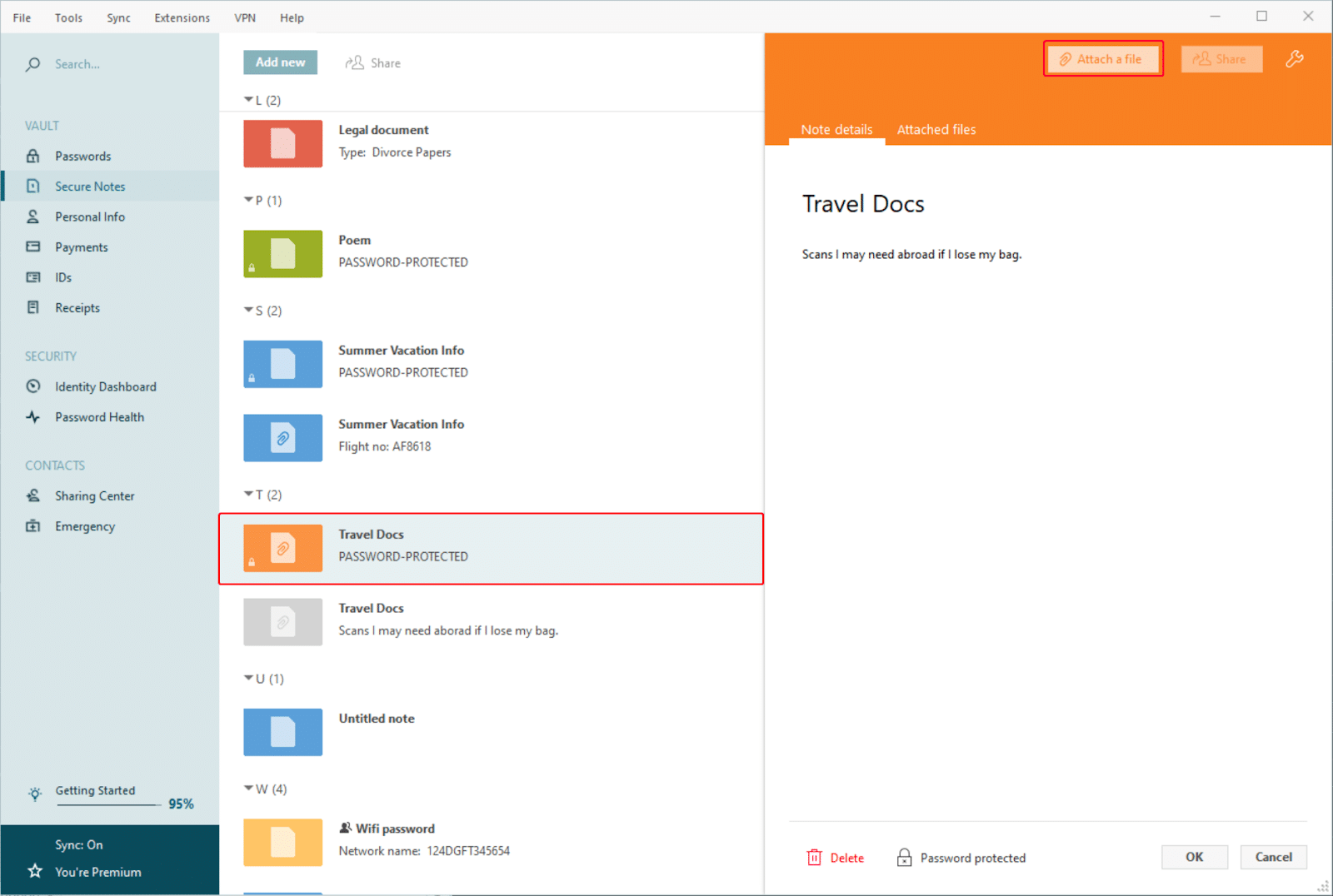 While LastPass allows users to store unlimited passwords, Dashlane caps this number at 50. While 50 passwords may be plenty for most users, it's still very restrictive compared to LastPass's unlimited option.
While password storage is the primary purpose of a password manager, both Dashlane and LastPass also offer basic file storage options for secure notes and other data.
Dashlane users can store up to 1 GB of encrypted data. By comparison, LastPass free users only get 50 MB of storage, with 1 GB only available to premium users. Also, where Dashlane offers a maximum file size of 50 MB, LastPass is much smaller at only 10 MB.
Winner: LastPass
Despite having fewer data storage options than Dashlane, LastPass's unlimited number of allowed passwords gets the win here. Plus, with file sizes limited to 50 MB at best, you wouldn't be able to store large files using either provider.
Password Generation and Sharing
Dashlane and LastPass both offer a password generator and password-sharing features.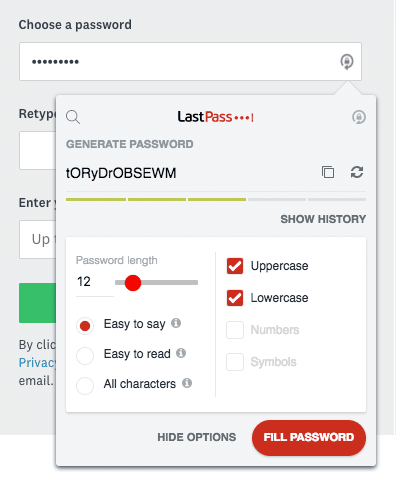 Password generation tools are about the same in either case.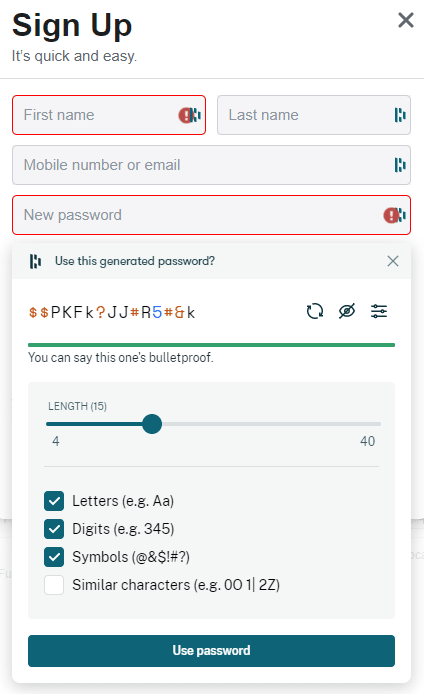 Both generators allow users to control the length and complexity of their passwords by adding extra characters, numbers, and symbols. LastPass's password generator is also freely available to the public through its website.
Both providers allow password sharing, which is helpful for securely distributing login credentials between multiple users accessing a shared account. However, each provider imposes different limits depending on several factors.
For example, LastPass only offers password sharing for Family and Business subscribers, allowing these users to share passwords among 6 to 50 users, respectively. By contrast, Dashlane is much less restrictive, allowing unrestricted users to share up to five passwords and premium users to share an unlimited number of passwords with a total number of users.
Winner: Dashlane
With both providers offering similar password generation features, the choice comes down to password sharing. Here, Dashlane comes out on top, allowing unlimited password sharing for premium users — much more than LastPass's maximum of 50.
Privacy
Dashlane and LastPass aren't quite as private as many think. With both collecting personal data, billing information, device and web browser data, and cookies at a minimum, neither provider is a stellar choice for privacy.

Unfortunately, LastPass users are worse off. LastPass also collects user IP addresses, location, session duration, and devices. Its privacy policy also states that it may share this data for marketing or legal purposes. That means LastPass won't hesitate to provide your browsing data to law enforcement agencies if requested.
Winner: Dashlane
While neither provider is an excellent choice for privacy alone, Dashlane collects less data. Plus, unlike LastPass, the data it collects wouldn't be helpful to law enforcement agencies that might demand information about your online activity.
Audits and Transparency
Third-party audits are among the most reliable ways to verify the security and integrity of any service.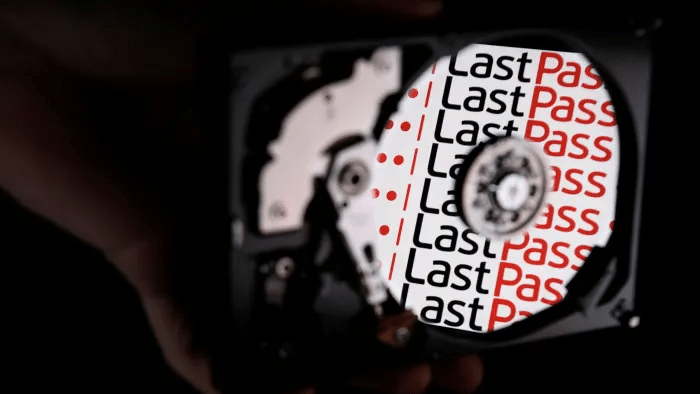 As such, LastPass's parent company LogMeIn conducts regular audits through Tevora Business Solutions. Usually, these audits check whether LastPass and LogMeIn meet the standards outlined by the AICPA's (American Institute of Certified Public Accountants) Trust Service Principles.
While such an audit is better than nothing, it's only a measure of security management — not technical ability to respond to a cyber attack. However, since Dashlane hasn't conducted a third-party audit at the time of writing, it's better than literally nothing.
However, LastPass isn't perfect. Dashlane has a clean record free of security breaches, while LastPass has been subject to several security controversies throughout its lifetime. One such case exposed the credentials of over 16 million LastPass users.
Winner: LastPass
LastPass and Dashlane are equal opposites in audits and transparency. LastPass conducts third-party audits while Dashlane doesn't. Dashlane's record is spotless compared to LastPass's checkered past.
However, since LastPass's security features make breaches a virtual non-issue, it's the better choice based on third-party audits and investment in data security measures.
Import and Recovery Options
Do you manage company passwords and accounts in an excel sheet? Don't worry; you won't have to enter all the passwords manually. Both services offer robust password importing and recovery options.

For importing, LastPass accepts most formats. In addition to the standard Excel CSV format, users can also import passwords from other browsers, source files, and even competing password managers. Dashlane is similarly unrestrictive, allowing imports from CSV files and password managers such as LastPass, RoboForm, 1Password, and PasswordWallet.
For emergency access and password recovery, LastPass is also the most flexible — albeit the least secure. Dashlane offers limited account recovery options, LastPass users can reset their password through mobile apps, SMS, a password hint, or a one-time recovery passcode.
Winner: LastPass
Though both providers offer similar password importing options, LastPass is the most forgiving if you need to reset your master password. By contrast, Dashlane users can't reset their master passwords apart from two particular options.
Compatibility and Support
Both providers offer similar OS and device compatibility. However, their support options differ slightly.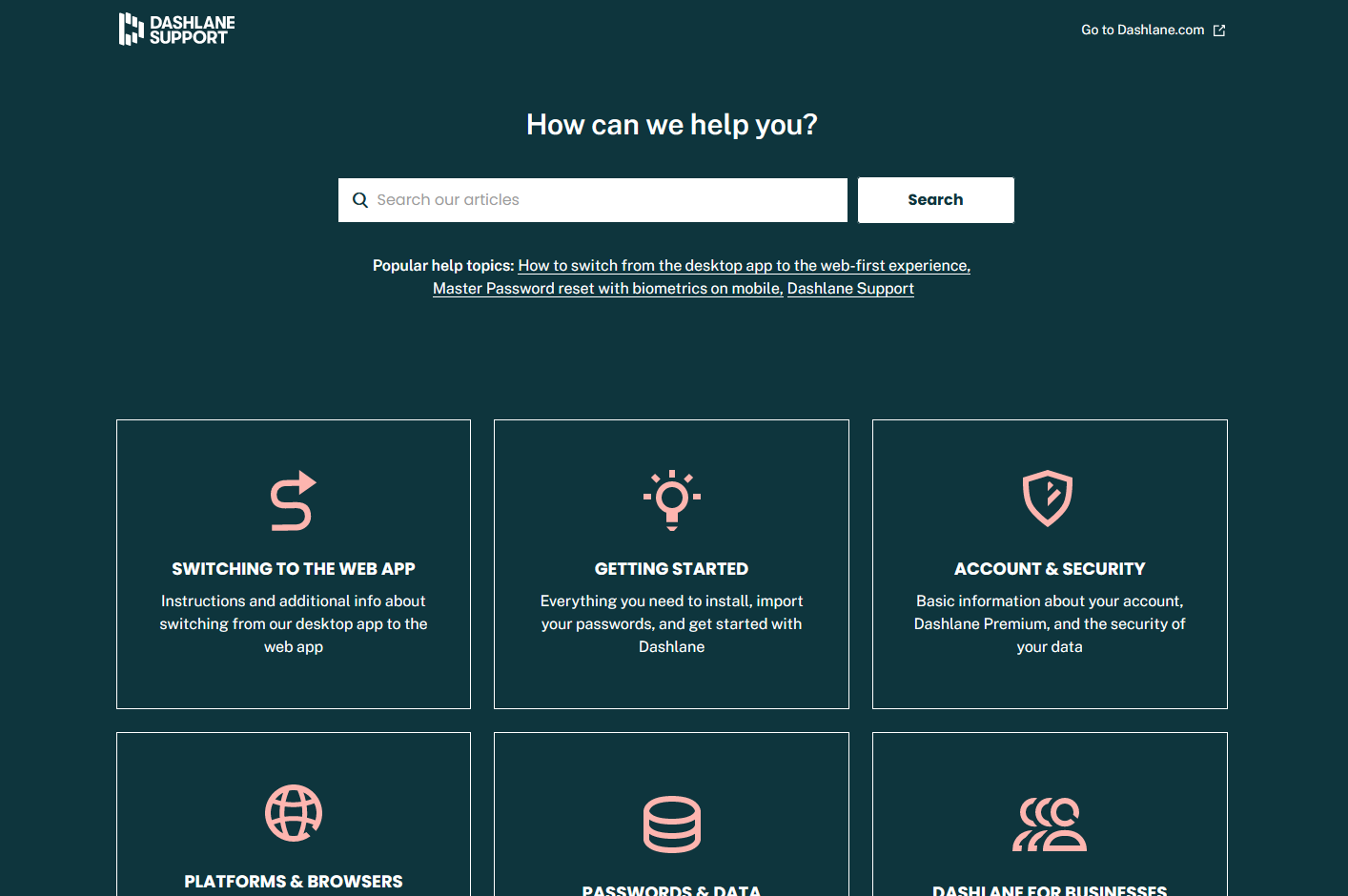 Dashlane and LastPass are both compatible with Microsoft Windows, Mac, Linux, and Chrome and mobile devices running iOS and Android. Web browsers include Chrome, Firefox, Internet Explorer, Safari, and Opera. Dashlane also supports the Brave browser.
Dashlane offers better support, however. Where LastPass only offers ticket-based support to premium users, Dashlane offers live chat and email support for all users.
Winner: Dashlane
Dashlane's live chat and email support put it far above LastPass's comparatively limited FAQ and ticket system. While you probably won't encounter too many problems with either provider, Dashlane will provide quicker support should a problem arise.
Pricing
We'll cut right to the chase: Dashlane is cheaper than LastPass.
With Dashlane's premium subscriptions starting at $1.99 per month, this is one dollar cheaper than LastPass's starting price of $3. While both providers offer progressive discounts based on subscription length, Dashlane is usually the better bargain.
Both services also offer free plans (with limits) and 30-day trials of the premium plans. If you're still not sure even after reading this review, you'll still be able to try both for free.
Winner: Dashlane
Dashlane is the cheaper option. However, LastPass is only slightly more expensive, and premium may be worth it for users looking for slightly better security, encryption, and password recovery options.
Dashlane vs LastPass: Pros and Cons
Dashlane and LastPass are two of the best password managers available, but each still has pros and cons. While these don't necessarily make one better than the other, they may help you choose which service is best for your specific needs.
Dashlane
LastPass
Pros

Less expensive
Better support
Better privacy
Unlimited password sharing

Better encryption
Unlimited passwords (with free plan)
More 2FA and password recovery options
Third-party audits

Cons

Only 50 passwords (free)
Few password recovery options
No third-party audits

More expensive
Poor privacy policy
History of security issues
Summary
Both Dashlane and LastPass are excellent password managers, but they offer unique benefits (and drawbacks) for specific users.
Generally speaking, LastPass Premium is the better option for users willing to pay extra for premium security, encryption, password recovery, and ease of use. However, these benefits come at the expense of limited support, questionable privacy practices, and a poor security record.
On the other hand, Dashlane is cheaper and offers better privacy, compatibility, and support while providing nearly the same security and encryption features as LastPass. However, Dashlane also isn't without its failings, with no third-party audits and limited password recovery options.
If you want to keep your website safe, just setting a strong password isn't always enough. Kinsta Secure WordPress hosting keeps your website safe with automatic protection against brute-force attacks, HTTPS encryption, built-in CDN, automated backups, and more.