You can find David on Twitter or Facebook. This is our recent interview with him, as part of our Kinsta Kingpin series.
Q1: What is your background, & how did you first get involved with WordPress?
I found my passion quite early at the age of 13 when I was hacking stuff together as a modder for a German grant theft auto fan website. We were a small group of people extending and modding the game (Vice City). I still get excited when I get the chance to talk about that. I just loved the idea of extending the game and bringing in my own ideas.
That's pretty much what I'm doing with WordPress today.
Coming from a print background, I was always a bit more interested in websites. After finishing my apprenticeship as a media designer I started my career as a web developer and founded my first company.
When I first got involved with WordPress I was working in a spare office with a couple of friends. I was looking for a way to create an online shop and my buddy suggested to use WordPress. I remember looking at the theme files having no clue what they were there for – and that's where it all began. From that day I wanted to learn everything about WordPress, how it works and how I can get things done in the most efficient way.
Today, I help agencies around the world with their WordPress projects. In 2017, with the launch of Page Builder Framework and Ultimate Dashboard Pro, I've managed to transition away from client work to become a full-time WordPress developer. However, I didn't give up all the client work and I'm glad I had the chance to work with some awesome, larger-sized companies the past year.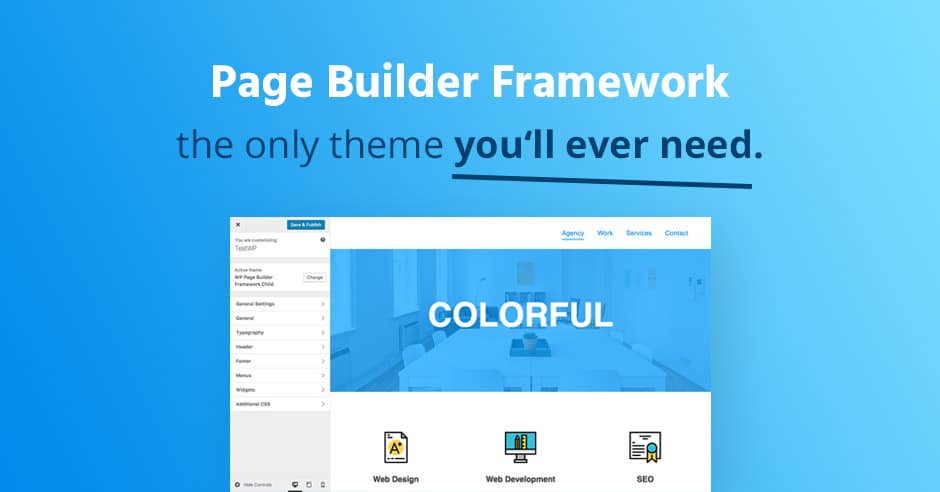 Q2: What should readers know about all the stuff you're doing in WordPress these days?
Ultimate Dashboard was created while I was working on my first WordPress multisite network. I remember a conversation with a client after handing over their website. They logged into their WordPress admin and were overwhelmed by the WordPress dashboard even though I walked them through the backend in a meeting earlier that day.
The WordPress dashboard is the first thing a client sees whenever they log into their site. So, what could I do – instead of just hiding all widgets – to give it a more meaningful use? That's how Ultimate Dashboard was born.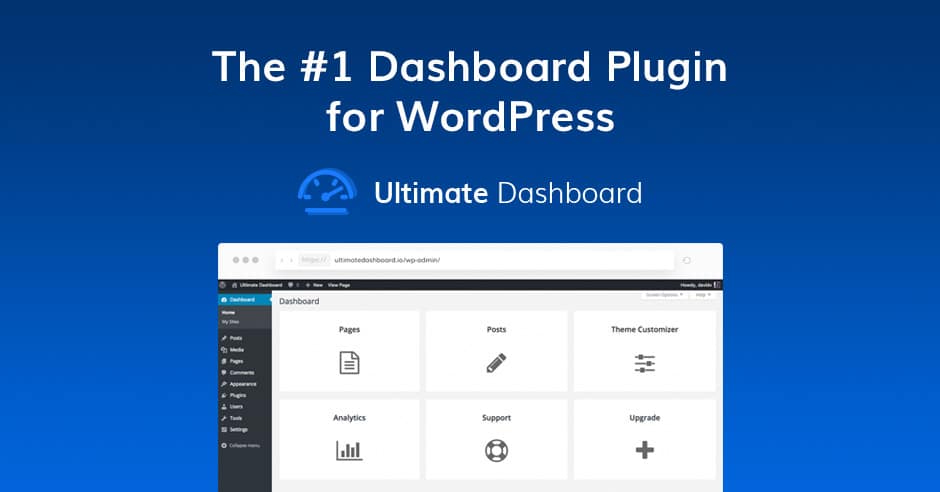 Page Builder Framework is a WordPress theme specifically created to work with Page Builders like Beaver Builder, Elementor, Divi, etc. It works as the foundation for every page builder project.
With a lot of themes, there are pre-defined sections or even pages that you have to "fill in" in order to make the website complete. With a page builder though, everything is designed and created on the front end. That's why Page Builder Framework focusses on key areas like the navigation and offers great flexibility.
You can choose between numerous menu- and mobile-menu variations, easily create sticky navigations and customize every detail of your website all in one place – the WordPress Customizer.
You can even set your own responsive breakpoints with the theme. The slogan is also my mission statement – I'm trying to make Page Builder Framework "the only theme you'll ever need".
These are the products I'm working on full time now. Besides that, I help agencies around the world with their WordPress – and especially WordPress multisite projects.
Q3: What challenges did you face in getting to where you are now professionally?
I struggled a lot with getting new clients in the past. I live in a small city here in Germany where I feel like no one has a budget or sees the value behind a well-developed and optimized website. And to be honest, it was really challenging to try to explain this to companies over and over again.
That's when I started focussing on building, branding and marketing my products.
Q4: Has anything surprised you while coming up in the WordPress world?
The awesome and supportive community.
Q5: What does the future look like for you in the WordPress world?
I'm really glad that I now have the time to fully focus on adding features to Page Builder Framework and Ultimate Dashboard Pro. It's still exciting and I'm open to what the future of the WordPress world holds for me.
Q6: What do you look for in a WordPress host?
I'm looking for a secure & modern host that provides just the right amount of options wrapped in a nice and clean interface. I'm obsessed with page speed, so having access to a VPS is one of my top priorities. Apart from that, HTTP/2 support, automated (& restorable) backups + easy to deploy SSL certificates are most important to me. Old fashioned cPanel based providers are a no-go, especially when it comes to professional WordPress hosting.
Q7: What do you enjoy doing when you're away from your laptop?
I'm on my laptop almost 24/7, that's something I'm trying to change this year. I think a lot of devs can relate to that (haha). In fact, I plan to buy a van, convert it into a mobile home and go for some kind of a spiritual journey. Whenever I'm not in front of my machine I read books, enjoy nature and meditate – or just watch Netflix.
Q8: Whom should we interview next & why?
My snapchat buddy Lee Jackson, host of the WP-Innovator podcast. To me, he's one of the most valuable members of the WordPress community. He keeps pushing out a lot of great content and helped a ton of people building and growing their agencies.