If you've recently rebranded your business, updated your WordPress site's domain name, or decided on a new naming structure for your Kinsta sites, our new site renaming feature will help you get your MyKinsta dashboard organized the way you want.
To rename a site, you need to be a Company Owner, Company Administrator, Company Developer, or Site Administrator (read more about MyKinsta user roles).
Simply click on the Rename Site button on your site's "Info" page and specify a new name for the site.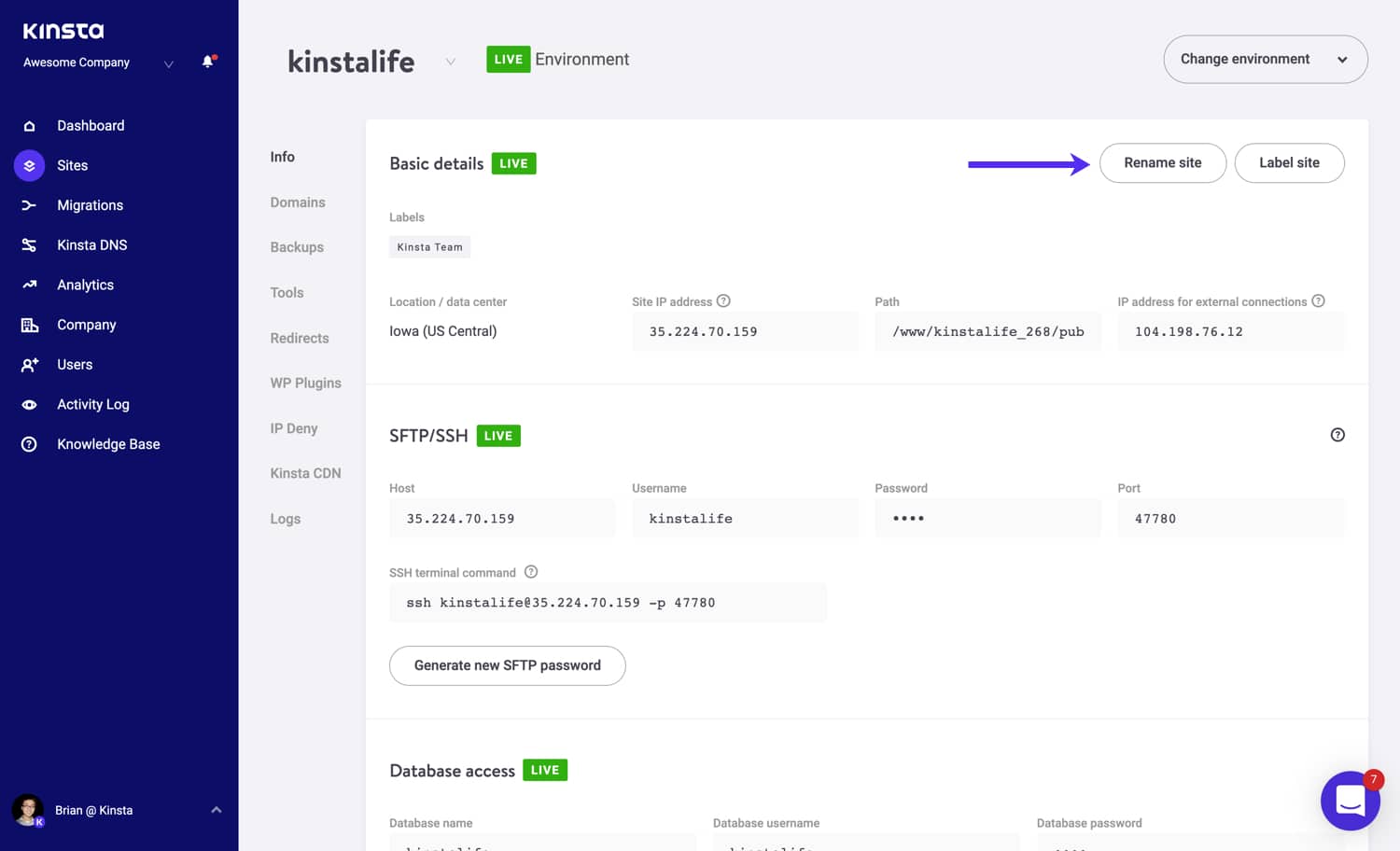 The site renaming feature will only change your site's display name. It will not change your site's public path or SFTP/SSH and MySQL database credentials. This means you don't have to worry about reconfiguring your SFTP app and custom deployment scripts after renaming your site. For a complete walkthrough of the new site renaming feature, check out our knowledgebase article.
We're always working to improve the MyKinsta dashboard and our services and hope you'll enjoy these features as much as we love releasing new ones. Make sure to subscribe to our newsletter to never miss one!