SkyrocketWP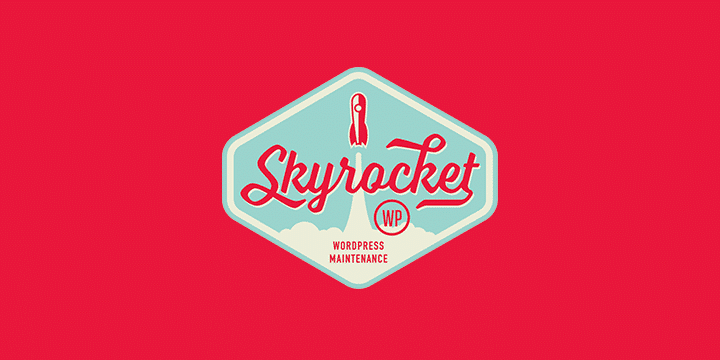 The all-in-one WordPress maintenance, hosting, and support solution built to create worry-free WordPress.
Visit website
With more than 100 active clients worldwide, ranging from start-ups and small businesses to international corporations and mega blogs, SkyrocketWP offers WordPress maintenance service, support, and a hosting solution built to handle WordPress for people who'd rather be growing their businesses.
We even did a case study with them… make sure you take a look!
Here's How SkyrocketWP Can Help You
They offer you rock-solid security, with basic to advanced security measures. SkyrocketWP has accumulated in-depth experience managing and running websites so they know security threats are always around the corner. As of today, none of their clients has ever experienced a security breach.
From hiding the every-hacker-knows-exactly-where-it-is WordPress login screen and implementing HTTP security headers to preventing user enumeration and blocking the Rest API for sites that don't rely on it, SkyrocketWP goes the extra mile to make security one less thing for you to worry about.
They monitor your uptime all day every day. Wouldn't it be a breath of fresh air if you had no need to check every hour to make sure your website was live? SkyrocketWP pings your site every minute 24/7/365 to make sure your site runs smoothly all the time.
SkyrocketWP provides fast page load speeds. According to Kissmetrics, 40% of your potential clients won't wait longer than 3 seconds for your website to load. In other words, your site better be fast. That's why every SkyrocketWP plan includes a page load speed guarantee. If your website isn't immediately faster, they'll promptly refund your first month's payment–no questions asked.
The ease of all-in-one. When you need something, you want zero confusion about who to call. And with SkyrocketWP, that's what you get. They're truly a one-stop-shop.
When Are They Available?
Website down? Their emergency support team is available 24/7/365.
Need help updating images, editing text, or setting up an email subscription widget? Their development team is available 8:00am-5:30pm, Mon-Fri CST.
Want to make sure your WordPress core, themes, and plugins stay up-to-date? Need to know your website is live, fast, safe, and secure? SkyrocketWP has you covered.