LMS Hosting For WordPress That's Scalable, Fast, and Secure
Get a robust WordPress solution that's optimized for your learning management system. While we host your LMS, you'll be free to focus on creating new learning experiences, whether you're an educational institution, a company that offers employee training courses, or an independent educator.
Powerful Tech Stack (and No Configuration)
Get hosted on an isolated container for high performance and reliability for your logged-in students. We use the same Google Cloud Platform infrastructure that powers demanding sites like Google Search, Gmail, and YouTube.
Plenty of Dedicated PHP Workers
PHP workers determine how many simultaneous requests your site can handle. This is key for LMS with lots of uncached server requests and logged-in users. We help you configure exactly what you'll need.
The Best Tools for Your LMS
Utilize our APM tool, PHP version switching, staging, automatic database optimization, and optional Redis object cache.
Free Premium Migration
Our team of migration experts will work with you to schedule a migration that minimizes downtime. We'll do the work.
26,700+ Growing Businesses Trust Our Platform
Tutor LMS
LearnDash
Masteriyo
MasterStudy LMS
Lifter LMS
LearnPress
Sensei
WP Courseware
Good LMS
Namaste! LMS
And more…
Work with Your Favorite LMS Software
We're familiar with the popular LMS plugins and they work perfectly on our platform.
Kinsta
Monthly Cost Without Kinsta
Cloudflare Enterprise

Included

$250+
Cloudflare
CDN

Included

$8.99
Rocket CDN
Advanced Caching

Included

$4
WP Rocket
Backups

Included

$7.41
BlogVault
Migrations

Included

$5.83
UpdraftPlus Premium
Uptime monitoring

Included

$10
Pingdom
SSL Certificates

Included

$4
SSL.com
Free
Total $290+
per month
Includes More "Extras" to Stay On Budget
A Kinsta site saves you time and money by including the "extras" that you'll end up paying for with other hosts. Skip the expense and time spent on configuration and save it for launching or scaling your online courses!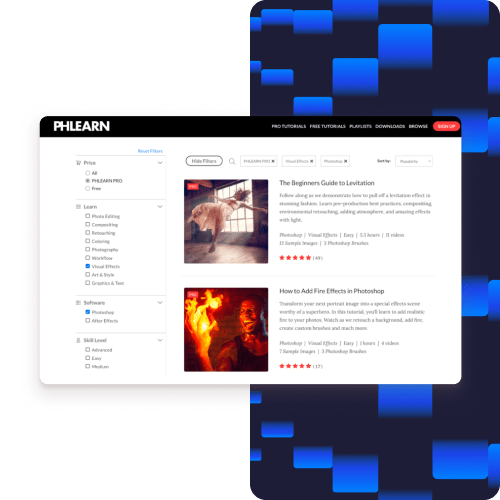 Leading Photoshop Learning Platform Grows with Kinsta
PHLEARN has produced more than 600 Photoshop, Lightroom, and Photography courses with customers all over the world.
Kinsta helped PHPLEARN improve server response times by 60% while saving them 40% on hosting costs.
"Switching to Kinsta turned out to be the best decision we've ever made when it comes to our website infrastructure."
– Seth Kravitz | CEO | phlearn.com
Scale Your LMS Performance, Not Your Costs
Enterprise-Class Security
Kinsta is SOC 2 compliant keeping you safe with Cloudflare DDoS and firewall rules without configuration. Plus, we remove any malware or hacks for free.
Proactive Site Monitoring
At no extra cost we check the uptime of your site every 2 minutes, that's 720 times a day. If something goes wrong, we're on it fast!
Caching That Works For LMSs
We know caching is important for e-learning sites. We're ready with server-level caching and Edge Caching with simple controls. 
Redis Object Cache
Our Redis add-on makes object caching a breeze. Less queries on your database provides faster performance for your learners.
24/7/365 Expert Support
When you need help with your LMS hosting, put our team of experts to work. We offer live chat all day, every day, including all global holidays.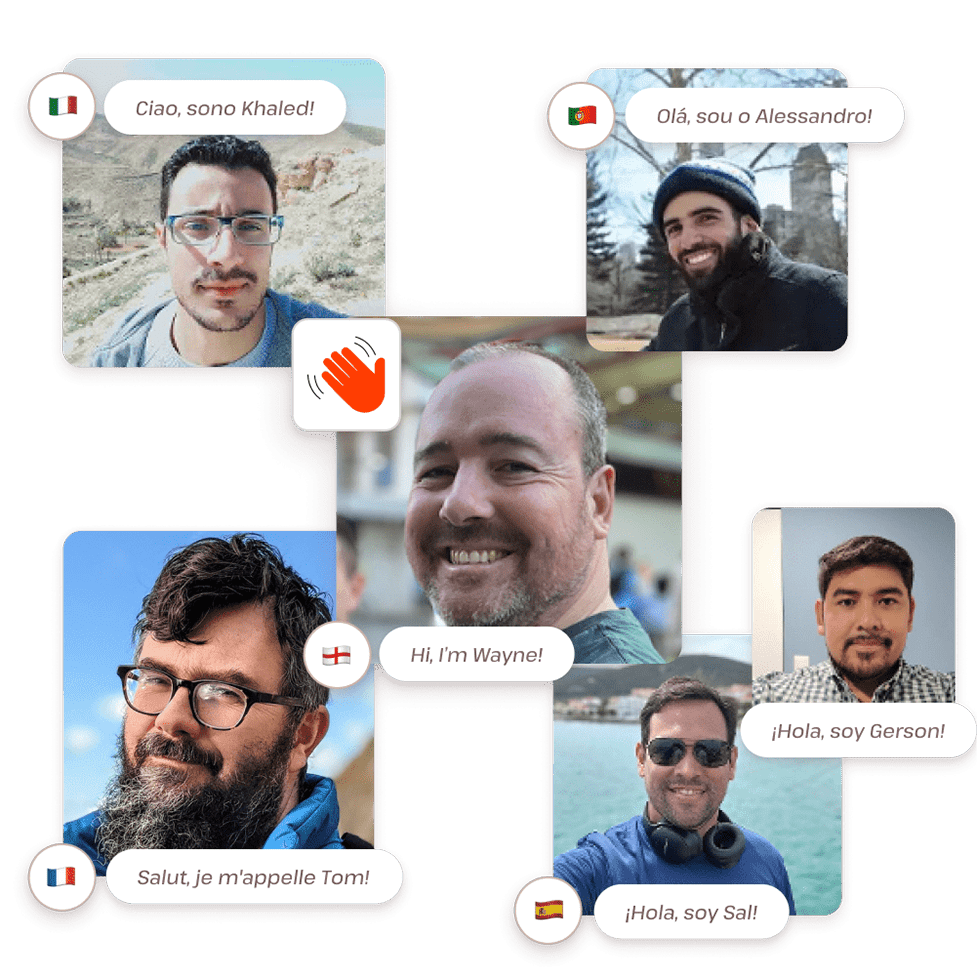 Troubleshoot, Improve, Repeat (For Free)
Only Kinsta includes a free built-in Application Performance Monitoring (APM) tool. Easily find bottlenecks and make improvements without the need for an expensive third-party service.
How Is Your LMS Site Performing?
Find out if anything is slowing down your site from our team of experts for free.
Host Your E-Learning Site Near Your Members
We offer 35 data centers all over the world to get your LMS site running as fast as possible by being close to the majority of your site visitors.
Plus, our global CDN with 260+ points-of-presence keeps your site speedy for everyone.
Purple

CDN Locations (260)
Pricing for LMS Hosting
We provide specialized Single Site plans for high-demand LMS sites that include plenty of dedicated PHP Workers.
Business Plans WordPress Hosting Plans
Enterprise Plans WordPress Hosting Plans
Optional Add-Ons
Premium Staging Environments
Each Premium Staging Environment has 12 CPUs, 8 GB of Memory, and the same number of PHP Workers you have for your live site.
$20
monthly / environments
Redis
Open source, in-memory data structure store, used as a database, cache and message broker.
Nginx
Nginx Reverse Proxy support to load WordPress from a subdirectory while a separate website (WordPress or otherwise) loads at the root domain.
External Backup
Automatically back up your WordPress site once per week or per month to either Amazon S3 or Google Cloud Storage.
Extra Backups
Do you have an ecommerce site, membership site, a news publication with continuously changing content and data? Our extra backup options are a perfect fit.
Every 6 hours
$20
monthly / site
Every hour
$100
monthly / site
Disk Space Add-On
For additional flexibility, you can increase the storage space of your hosting plan with a few clicks inside the MyKinsta dashboard.
+20GB
$20
monthly / company
Complete Control with MyKinsta
Easily control settings and access advanced tools all in one place with your MyKinsta Dashboard.
Database search and replace
Unlimited users
Site Access / Server Logs
Access controls
User Activity Logs
SSH, SFTP, and WP CLI
One-click WordPress debugging tool
Automatic database optimization running 24/7
Redirects (with Nginx / RegEx)
Force HTTPS
Two-factor Authentication
Site preview (no DNS work needed)
Detailed site analytics
Free SSL, Wildcard, or use your own
Guitar Learning Platform Handles Traffic Increases with Kinsta
Online Guitar Books has courses and resources for guitar players of all skill levels. They were having speed, security and other technical issues. 
After moving to Kinsta they were ready to easily handle traffic increases from 9k visitors a month to 80k.
"Kinsta allows me to focus on growing my site, while knowing that security, speed, and performance are taken care of."
– Genaaron Diamente | Owner | Online Guitar Books
Try It Risk-Free
Take your LMS further while keeping costs under control. Try Kinsta risk-free for 30 days with a free migration and money-back guarantee.
Get two months free when you pay annually.
FAQs
What features are needed for optimal LMS hosting?

We recommend having plenty of PHP workers and site-level caching with simple purging to help handle the demand of logged-in users. Our special Single Site plans above include 6 or more PHP Workers. You may also want to add our optional Redis for object caching.
Can we host our LMS course videos on your servers?

Yes, if your website meets certain technical requirements. See the requirements on our Docs.
Do you provide custom plans?

Yes. Can't find a standard plan that fits your needs? Reach out to the Sales team to have a custom plan created to fit your needs.
Can I try Kinsta's Managed WordPress LMS Hosting for free?

Pretty much. Take advantage of our free migrations to move to Kinsta without any hassle, and if you're not happy with the service, you can be refunded thanks to our 30-day money-back guarantee.
Recommended Resources
Tired of searching for the best caching plugins? Then stop, Kinsta delivers top tier performance and handles WordPress cache for you, no plugins ne…
The boom in learning management systems has created an easy way to earn money by selling courses online. Check out these selected WordPress LMS plu…
Videos are a great format to get your audience engaged with your content. Check out the best video hosting platforms compared (free vs paid).