Finding the perfect image can sometimes be a challenge. You need to use the exact keyword and hope that the image exists. That's where an image search engine helps.
Without these search engines, you'll find yourself browsing through hundreds of similar photos, hoping to find one that works. Even worse, you could see one you love but don't know how to access it.
Thankfully, image search engines exist to make your life easier. Marketers can find what they're seeking through popular image search engines and reverse image search engines.
In this post, I'll show you everything you need to know about image search engines, reverse image search, and how you can use both to get what you need.
Check Out Our Video Guide to Image Search Engines
What Is an Image Search Engine?
An image search engine is an online portal that indexes thousands of images tagged with specific keywords.
If you're looking for a specific image, you will turn to a popular image search engine most of the time.
Once a searcher inputs a query, the images corresponding with the search keywords will appear. Users love image search engines because they help people locate specific images they're trying to find.
Some image search engines make it easier to drill down on the type of image you're seeking. For example, you might use a royalty-free image search engine if you're looking for an image that you can borrow for commercial use.
Users are searching for millions of images every day. Approximately 19% of all search queries on Google are for images. Here's a sample Google image search for "Kinsta":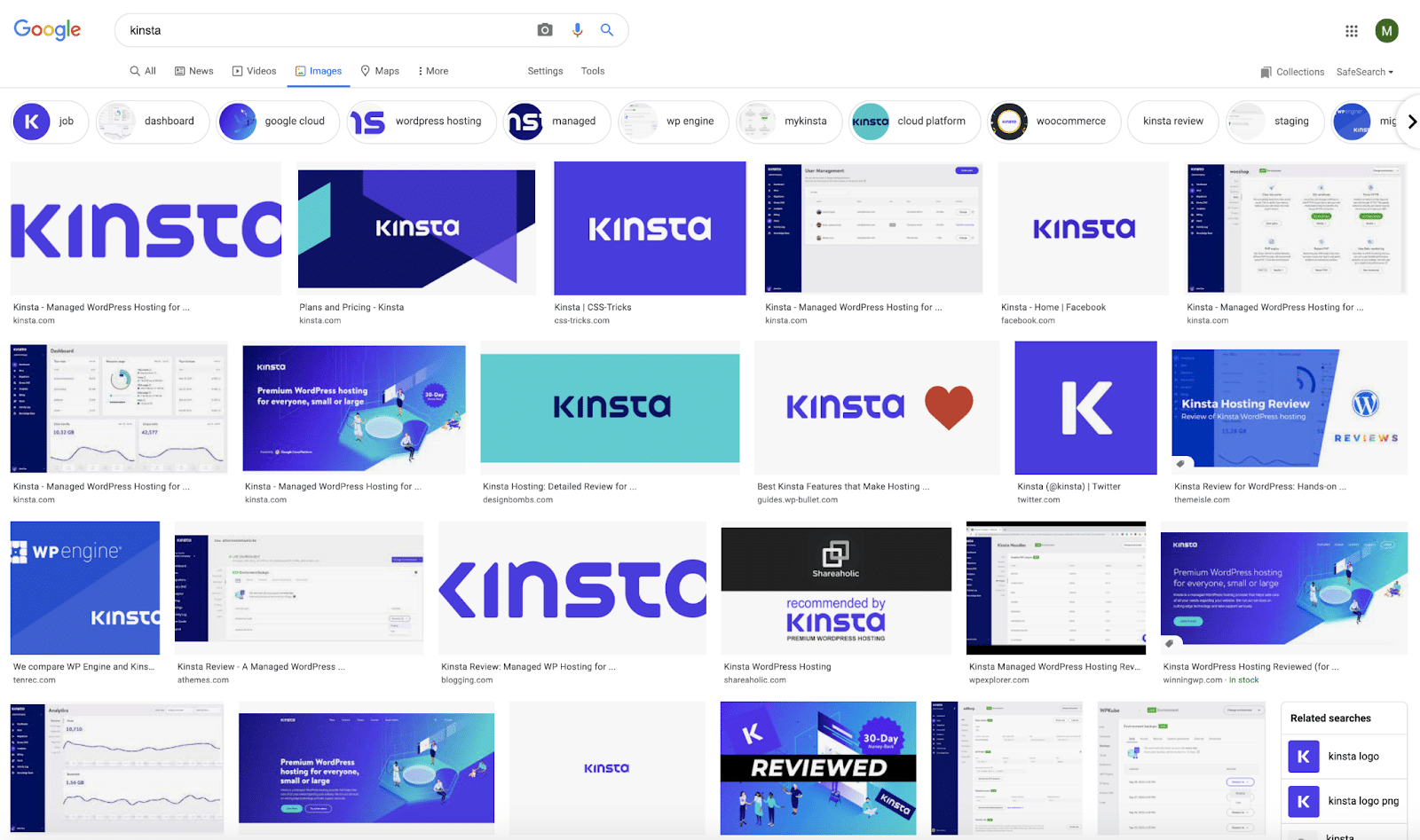 By using an image search engine correctly, people can source the right image that they need in just a few seconds.
That's not the only way to find an image, though. What if you have the image but need to know where it came from?
That's where a reverse image search engine comes into play.
Finding the perfect image can sometimes be a challenge. 😅 This guide is about to make your life much easier 😌Click to Tweet
What Is a Reverse Image Search Engine?
A reverse image search engine helps searchers locate the source image after uploading a similar, related image as their search query.
Instead of using keywords to search, you're starting with the image and need to find out where it came from.
This type of search engine enables users to find what they are looking for if they have a similar picture of it in their possession.
Google Reverse Image Search is one of the most common reverse image search engines: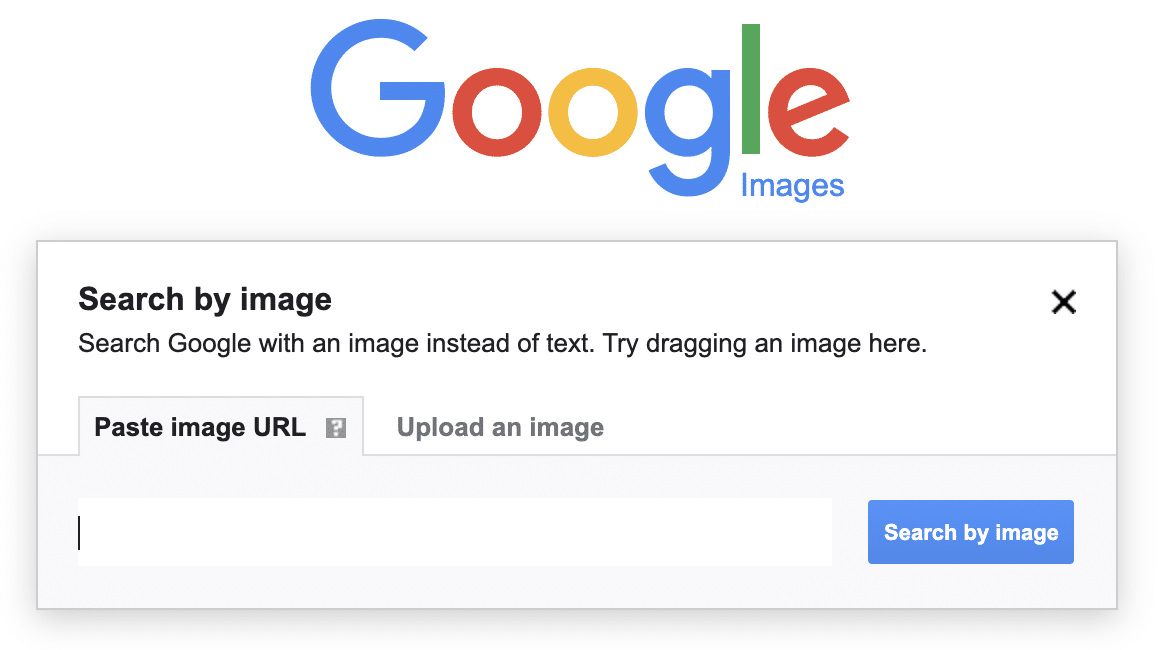 Reverse image search engines are primarily used to find a similar higher-quality image or source file.
They also present various SEO opportunities for your brand. If you have unique images on your site tagged using the right keywords, users may find your site from a general image search or reverse image search.
Ensuring that your site and images are compatible with reverse image searches is a sign of a forward-thinking company. It can drive additional revenue to your business and position you to edge out competitors.
It's estimated that companies that design sites to take visual and voice search into account will increase digital commerce revenue by 30% over the next year.
Ready to dive in and explore some popular search engines? Let's take a look at the top options on the market today.
11 Best Image Search Engines
There are so many image search engines on the market. Which one should you choose?
Below, you'll find some of the most popular image search engines and which ones you should use for various use cases.
1. Google Image Search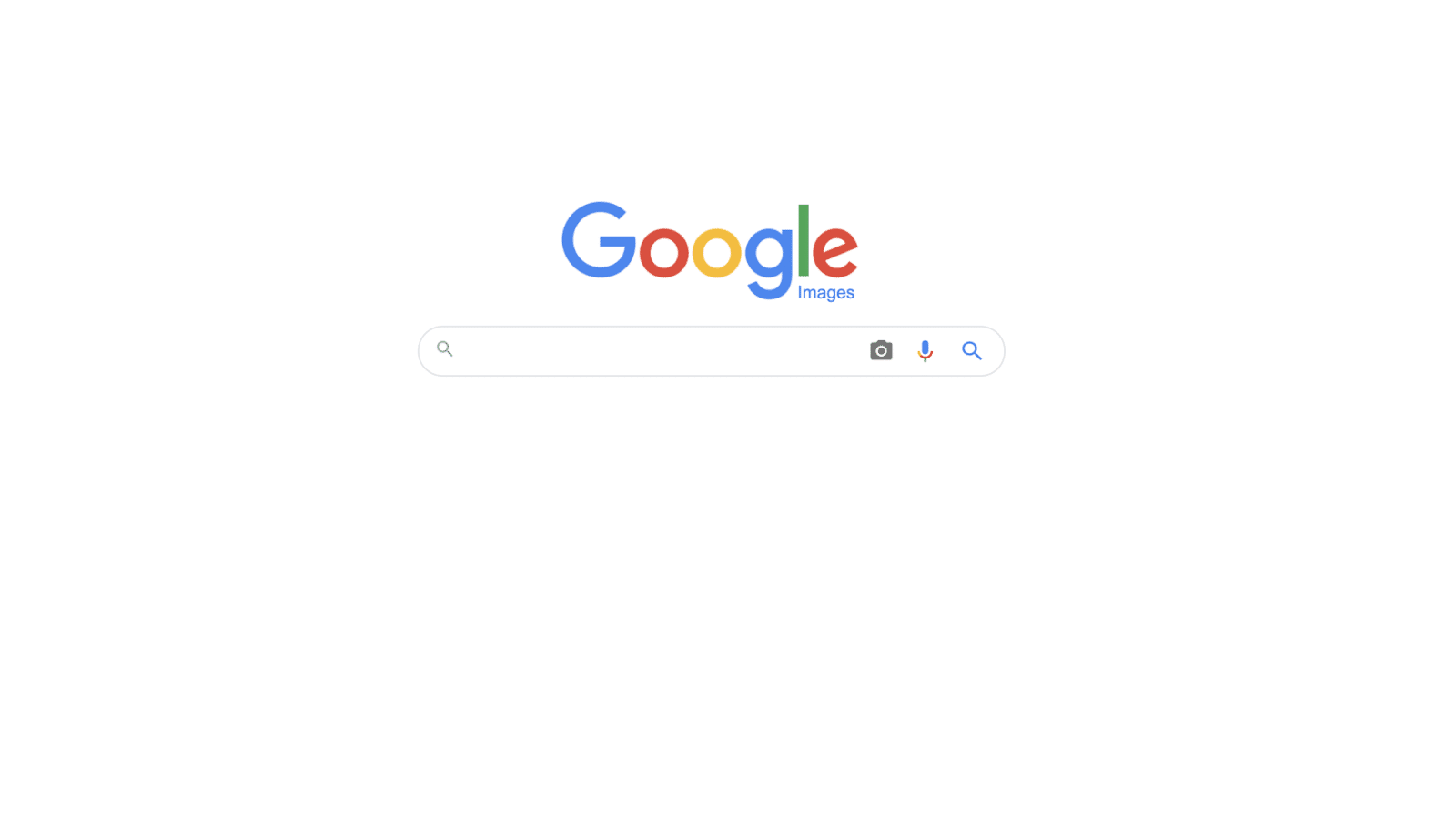 You've probably used Google a few times to find an image. That's why it is first on our list.
Google Images is a popular image search engine that tags and indexes billions of images, only to source the most appropriate options that match your search query.
Google's minimalistic homepage matches the simple functionality of the search engine. You need to input your query and hit the magnifying glass to get started.
Once your search engine result page (SERP) appears, you can filter the results by additional criteria.
Google is the perfect search engine to cast a wide net and get various images from various sources.
2. Yahoo Image Search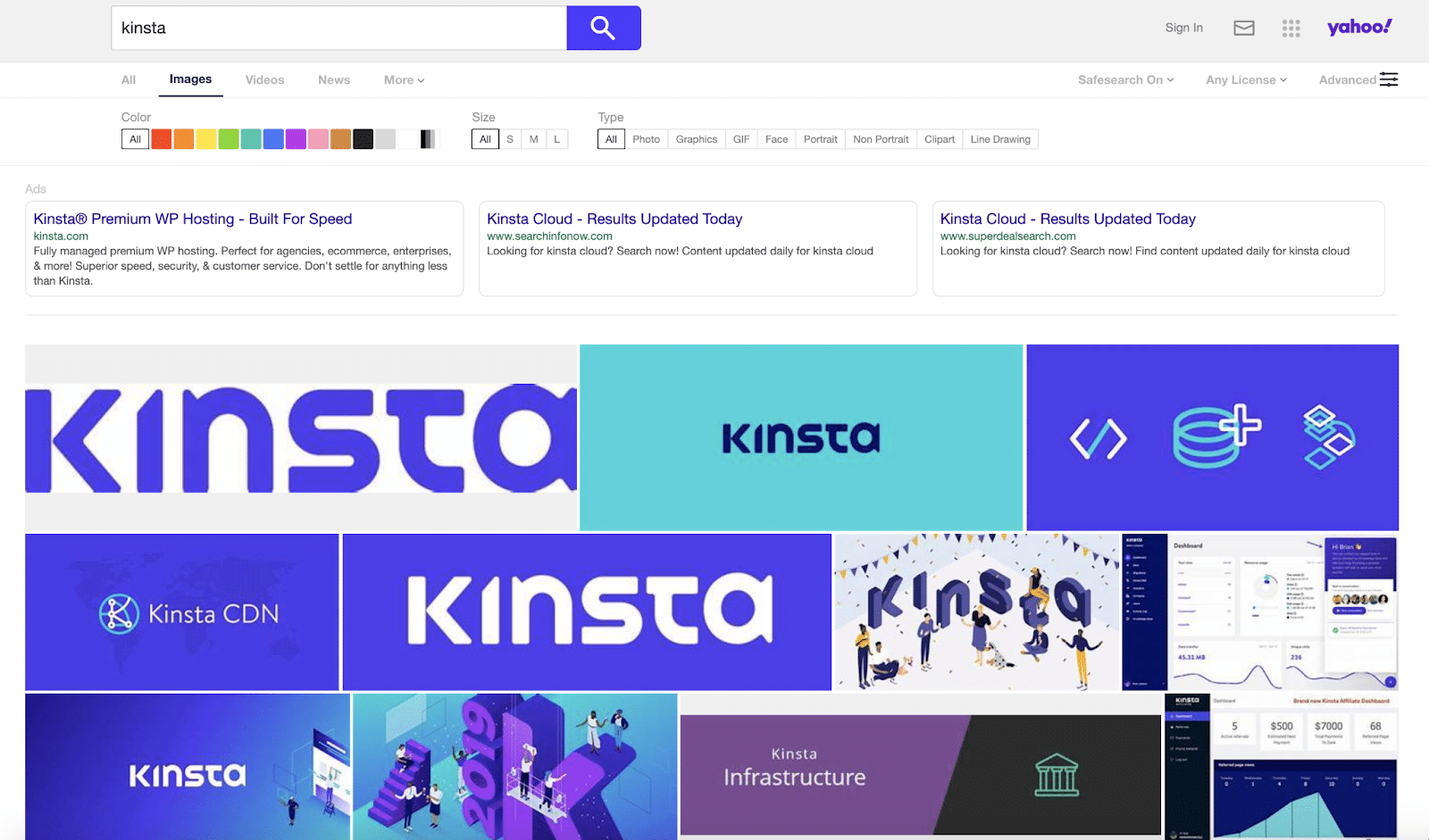 Yahoo, a leading search engine, is another powerful way to search images, and they help billions of users find the perfect image.
Every image search engine is different, so the images that populate the top results on Yahoo may vary from the ones on Google. That's because the algorithms differ, and the tagging conventions will vary across each portal.
Yahoo lets you filter by color, making it easy to browse your results if you're looking for a picture in a particular hue. In addition, you can filter by the type of photo (i.e., photo, graphic, portrait, etc.) to narrow down on exactly what you want.
3. Pixabay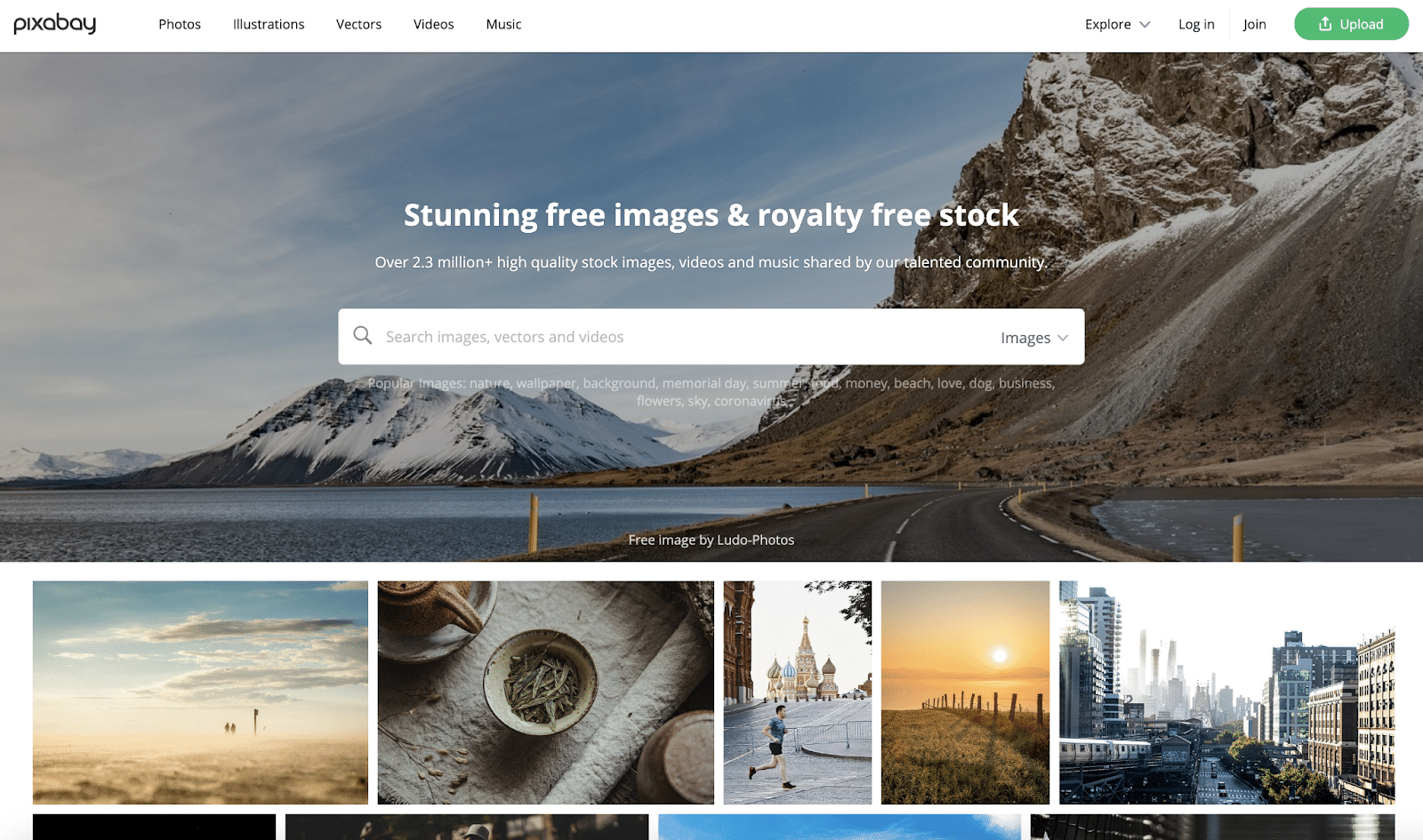 Pixabay is a lesser-known, yet still common, image search engine. Most people use Pixabay because it offers royalty-free images. You can use most of the pictures you find on Pixabay for commercial applications.
If you're looking for images to use on your website or marketing materials, this is a great place to start.
The search engine may not have as wide a selection as Google or Yahoo. Still, the royalty-free aspect makes it a compelling and straightforward solution for marketers and business owners alike.
4. Pexels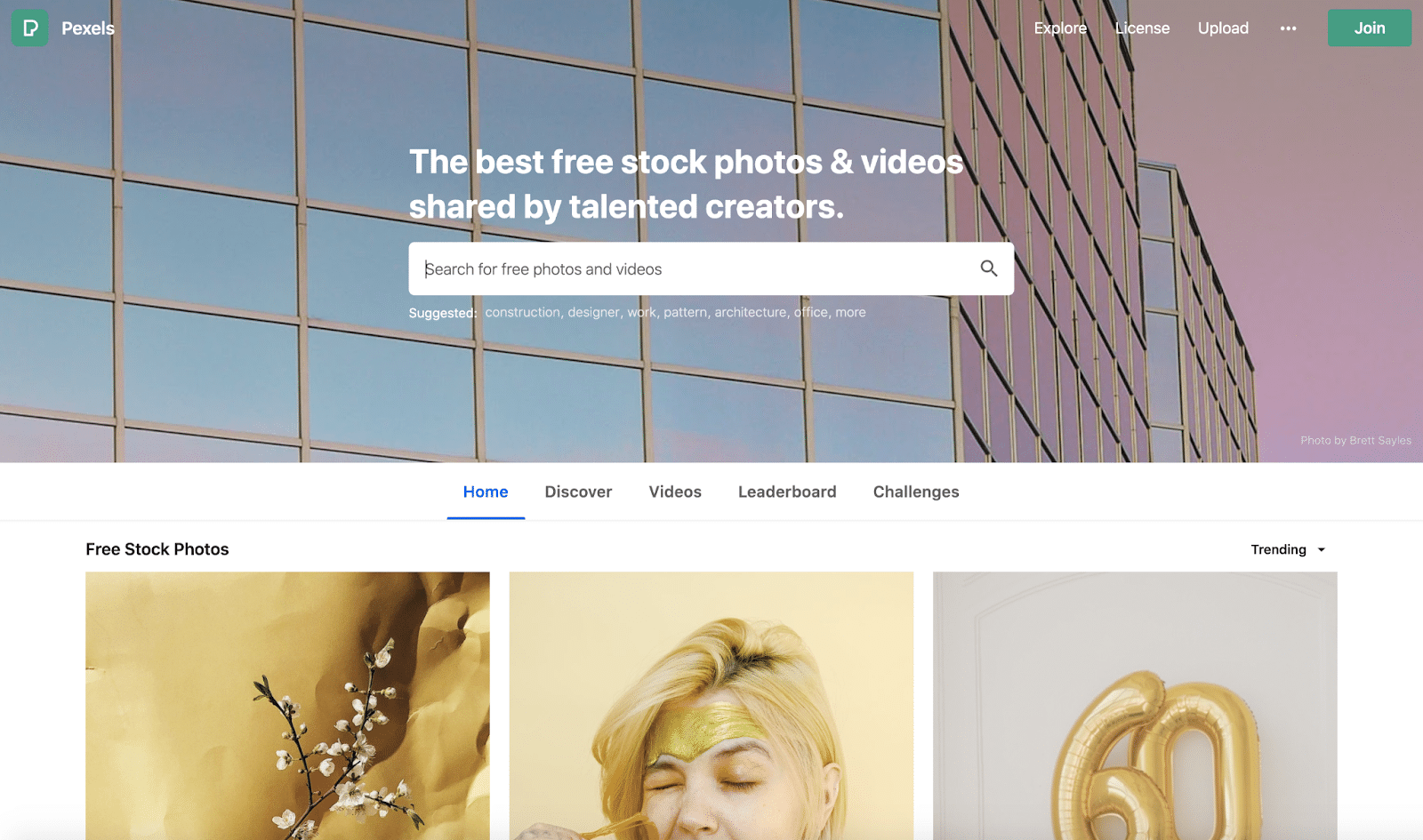 Pexels offers "the best free stock photos and videos shared by talented creators." Much like Pixabay, this is an excellent option for royalty-free images. Better yet, all the images are from skilled creators, including aspiring photographers and videographers.
Pexels also includes videos in its search engine. You can browse using the "Discover" tab to find some of the latest images submitted by creators. Using this can inspire you if you don't know what image would fit into your project.
Pexels offers an aesthetically pleasing layout and is easy to navigate. It's a helpful way to search for those creative, royalty-free images.
5. Shutterstock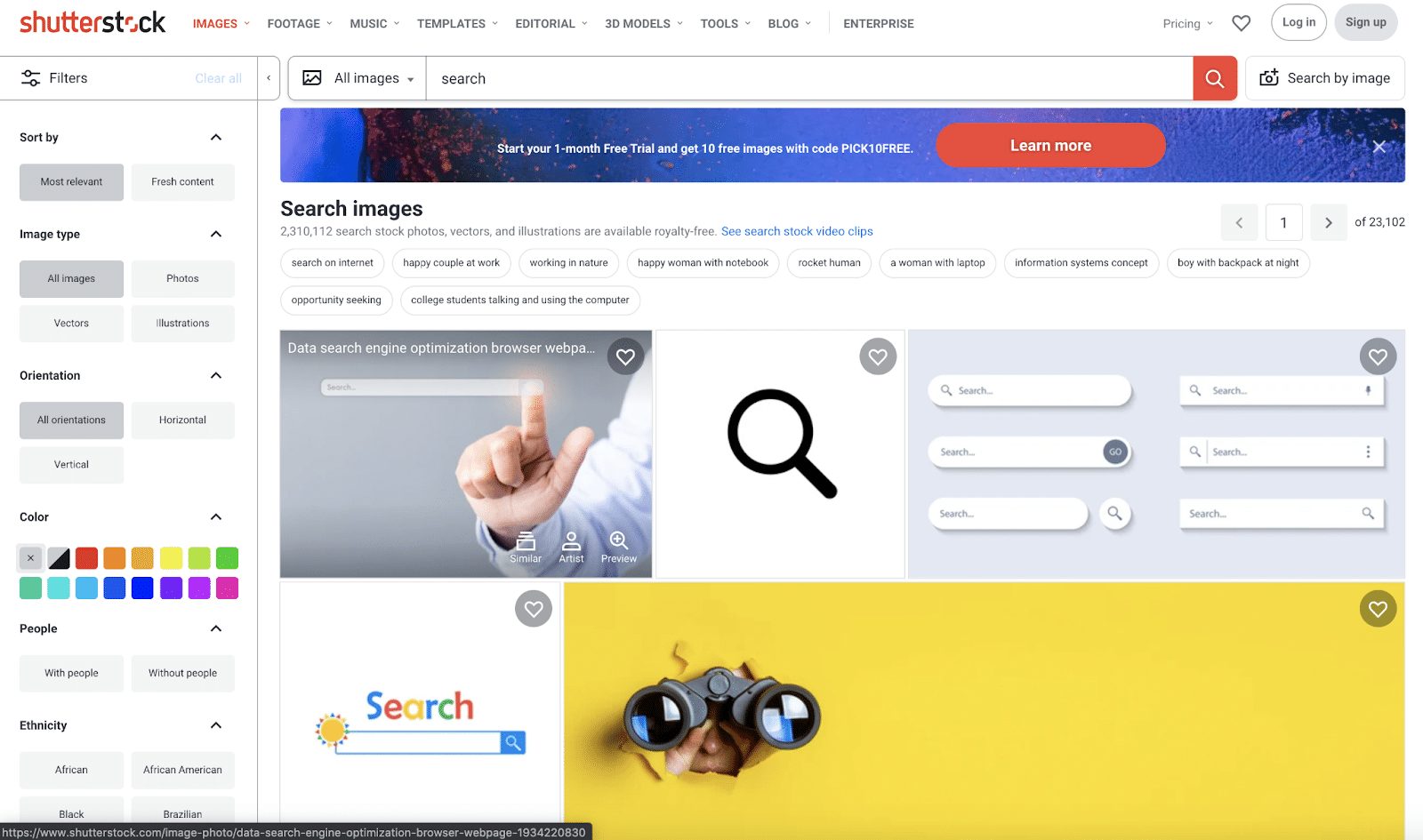 If you're thinking about locating a stock photo, Shutterstock may come to mind. Shutterstock has been around since 2003 and is an online directory of stock photos available for purchase.
Shutterstock is one of the most popular sites for stock photos, and it's the market leader for sourcing premium online stock images. You can search for any image, and Shutterstock will provide you with a results page full of related images you can license.
This site is a recommended search engine if you have a budget and want a polished stock photo for commercial use. Their selection is expansive, and you should find what you are looking for.
6. Creative Commons Search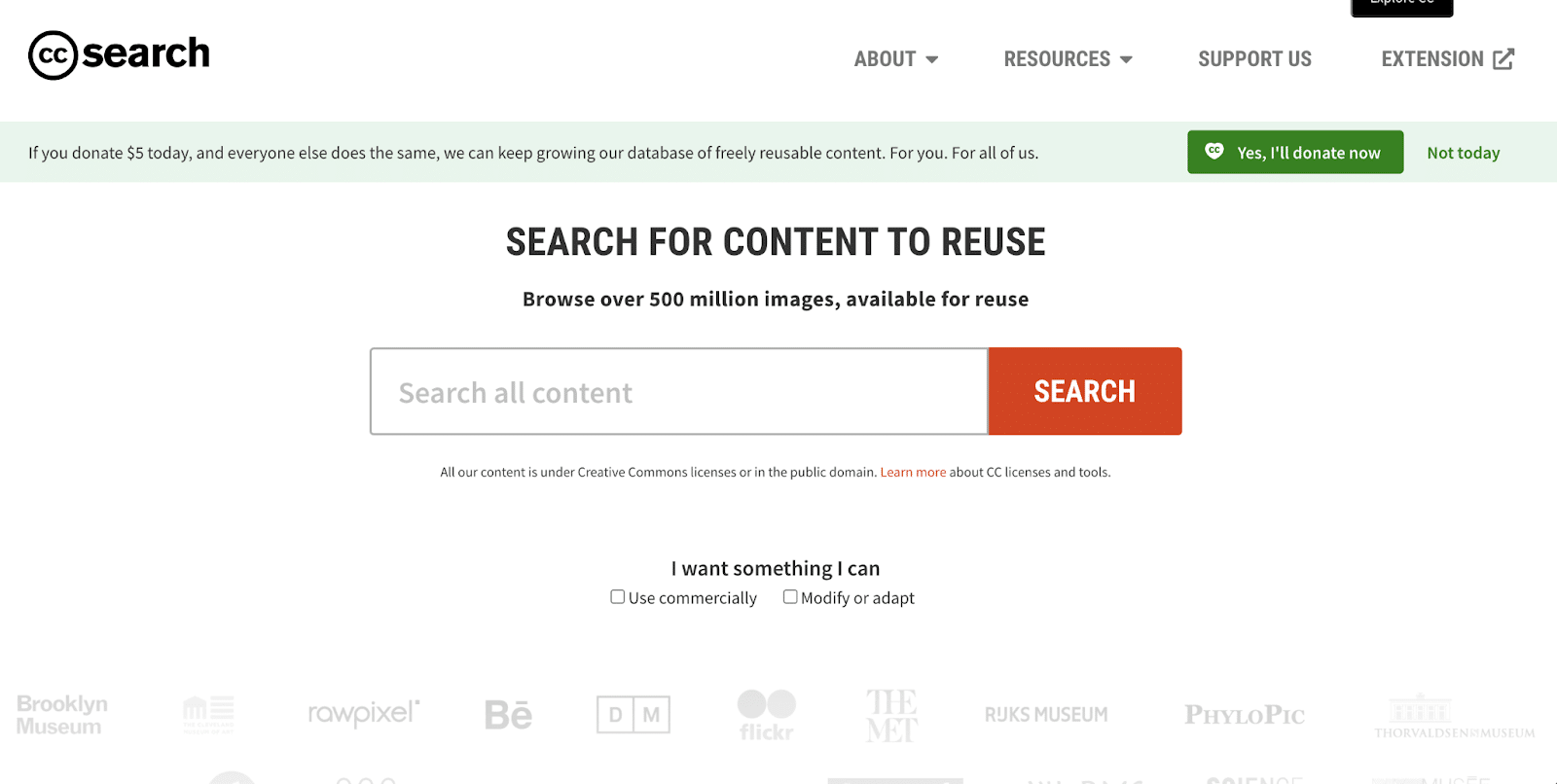 Creative Commons Search compiles contributed images from creators all over the world. The site aggregates over 500 million images that are all "available for reuse." You won't have to pay to use the images. Instead, the site asks for donations.
You can even filter images to see those you can modify or adapt. That makes it easier to find content that you can re-package into assets for your company. Dozens of leading brands use Creative Commons — they're all highlighted on its homepage.
Since May 11, 2021, CC Search is part of the WordPress open source project (Openverse).
7. IQDB (Best Anime Image Search Engine)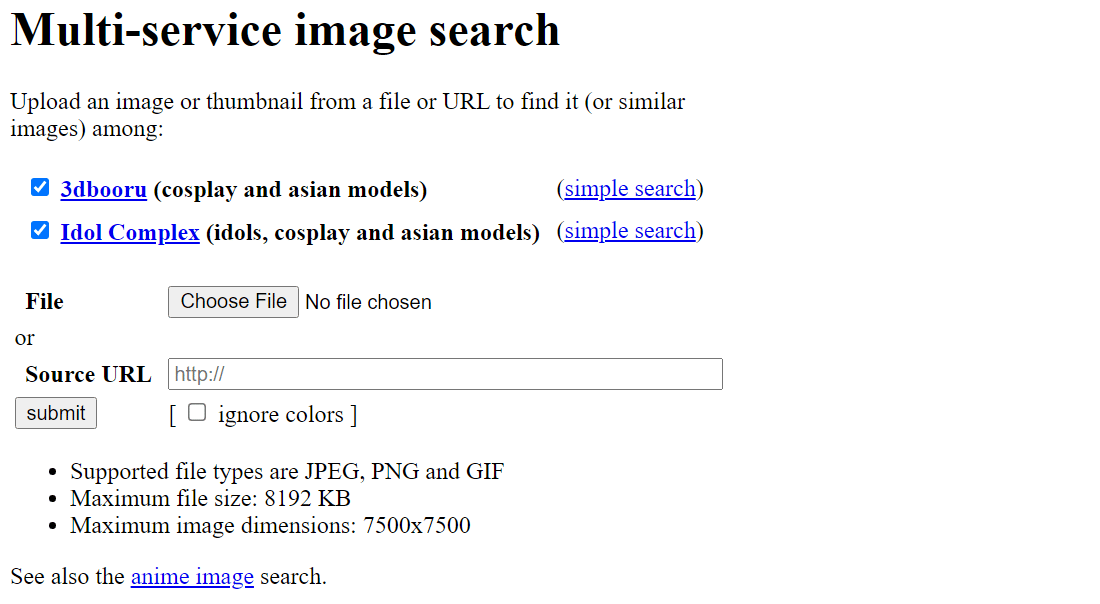 Sometimes you might need to find images in a different style or more obscure ones. For anime-style pictures and graphics, you need to use IQDB.
IQDB is a multi-service image search that crawls multiple anime search engines, including Danbooru, Konachan, yande.re, Gelbooru, and more. It's a quick way to do a comprehensive search across some of the top anime image aggregators on the web.
IQDB allows you to upload an image directly to the search engine. Instead of using keywords, you can add the source URL to find related images. It'll run a query that will match the picture to other pictures on the web.
8. Facebook Image Search Engine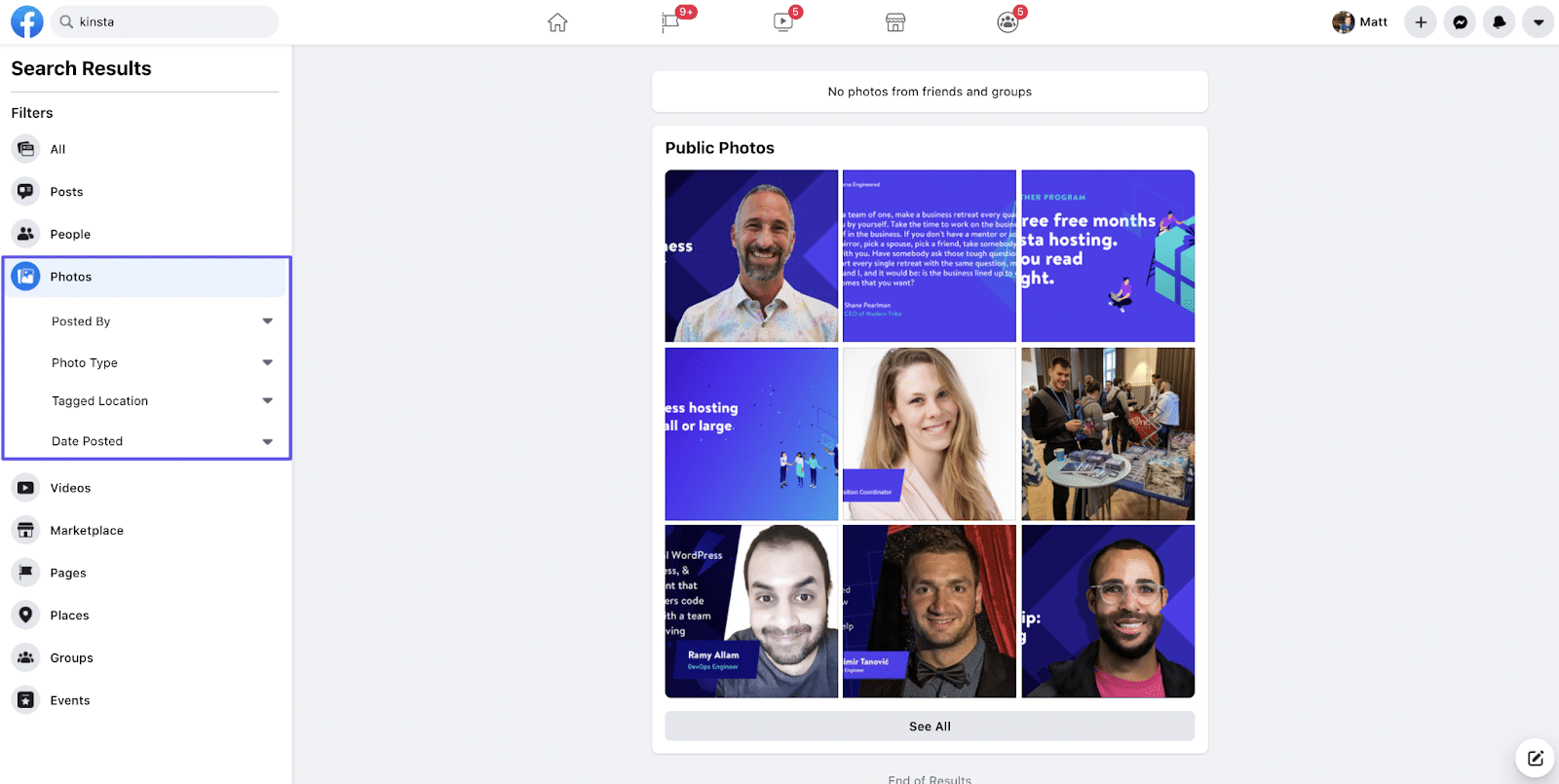 Billions of people have accounts on Facebook and post photos every day. Everyone from your mom to your favorite business is publishing content on the platform.
That's why Facebook's Image Search functionality is another unique image search engine that can help you find the perfect shot. With all the images posted on the platform, there is a high chance you can find what you need.
To access the search engine, click the magnifying glass in the Search bar or type in your keyword and press enter. Then, you'll be able to filter by "Photos" by selecting the option on the left side.
You'll even be able to drill down further and select posted by post type, tagged location, and date posted.
9. Reddit Image Search Engine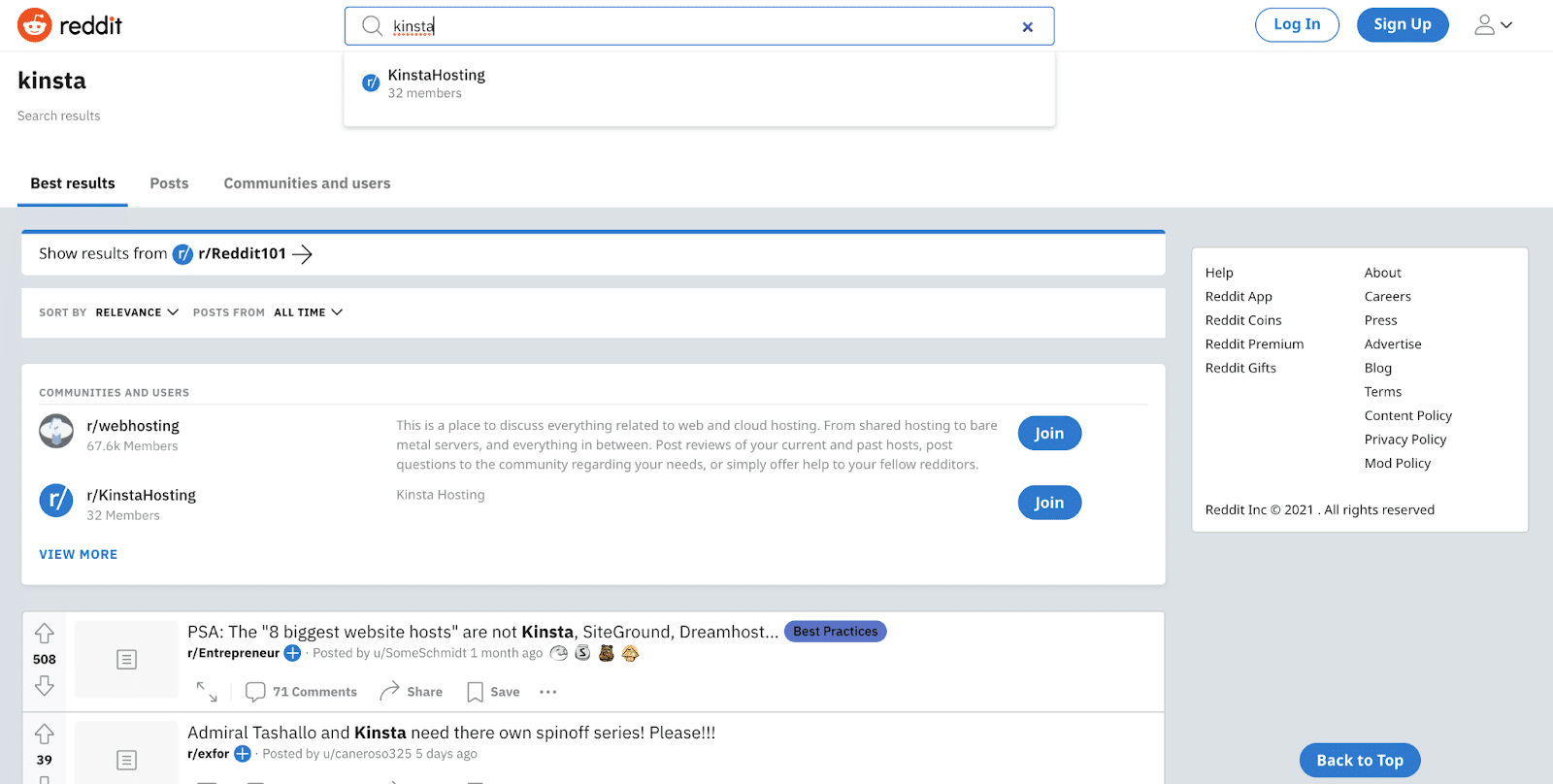 Reddit dubs itself as the "front page of the internet." Users post images, videos, news articles, gifs, and other content types in forums on the site. Thus, using Reddit's image search function is a good idea to find sought-after images.
Users can search by relevant keywords to uncover content tagged with similar keywords. You might even unearth a popular thread full of images you can use.
Reddit provides endless possibilities for image content since it has users from all around the world.
If you don't know what you're looking for, search Reddit to see what images drive engagement and are currently trending.
10. Artcyclopedia (Best Art Image Search Engine)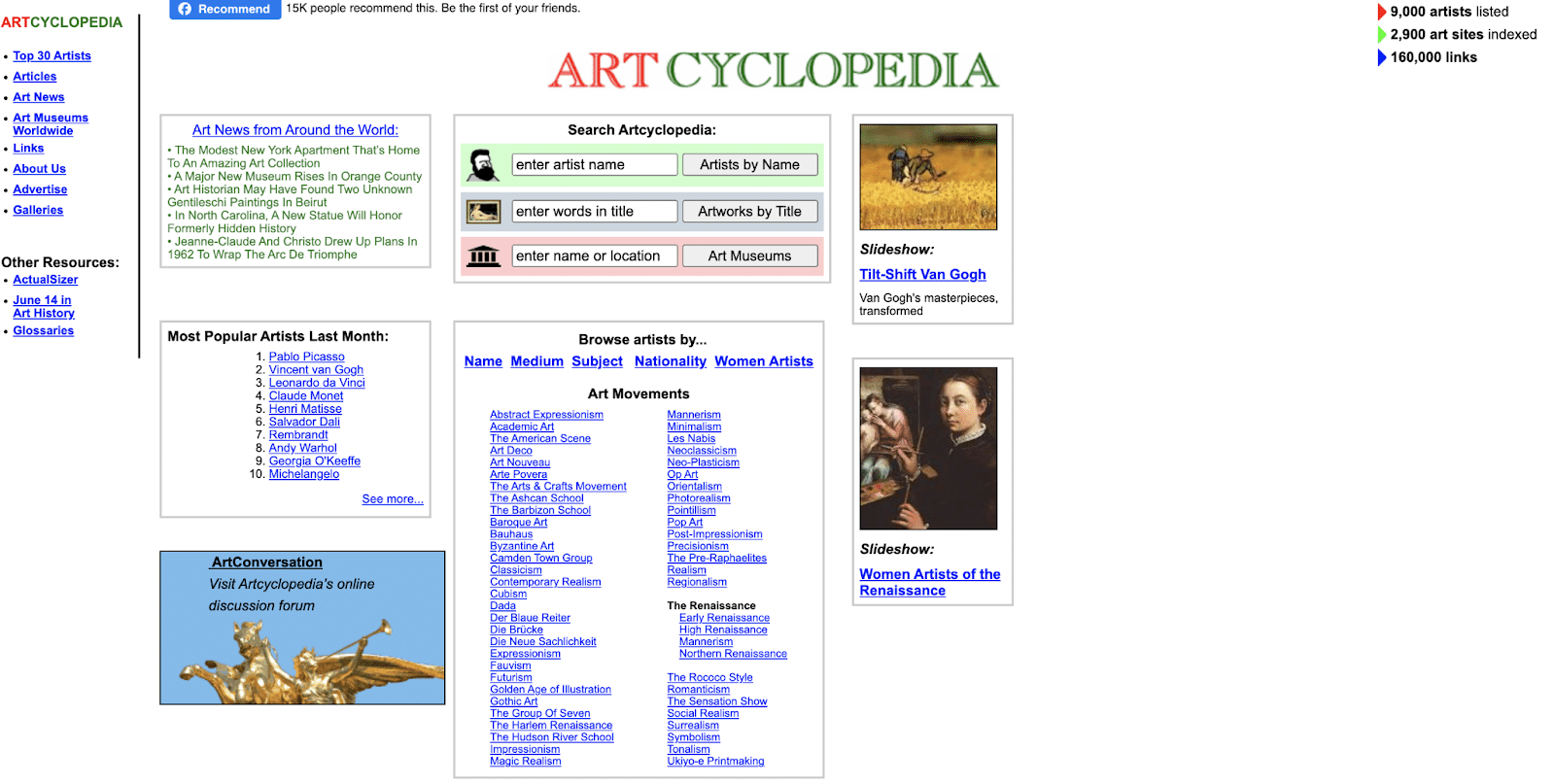 Artcylcopedia helps users find images of fine art that currently exist all around the world. You can search by artist, title, or even art museum. That makes it easy for you to find an image of the art piece you have in mind.
The site is easy to use and offers a comprehensive range of art images from various decades despite its dated look. It's also well-indexed, making it easy to browse from piece to piece.
If you are looking for a way to find a specific piece of art, start with Artcyclopedia and explore its library. You'll likely find what you need.
11. Yandex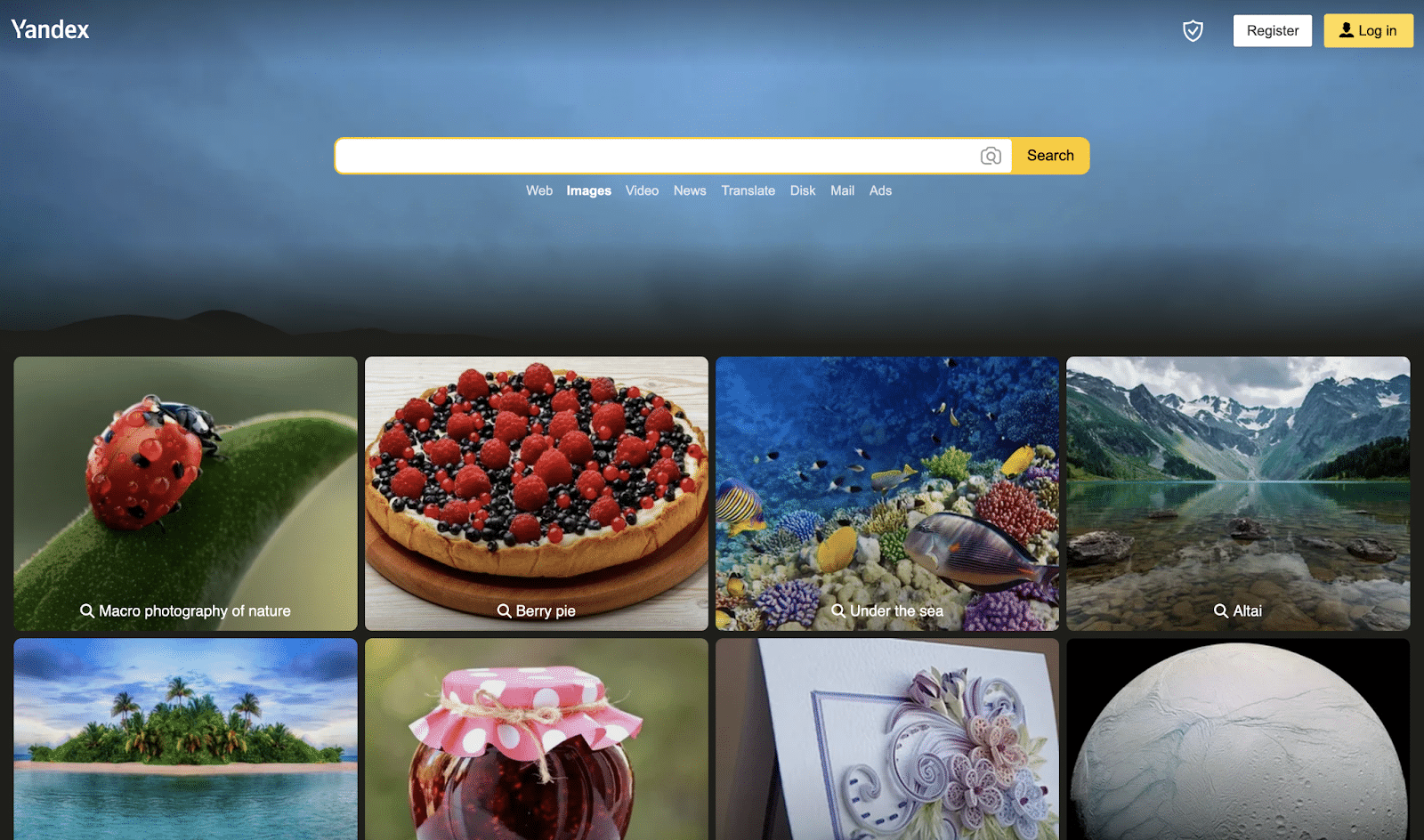 Yandex is another image search engine similar to Google and Yahoo. It aggregates and tags millions of images published across the web. In just a few clicks, you'll be on your way to evaluating thousands of images that match your query.
You'll notice that Yandex has a pleasing user experience. After you search, your results page is easy to navigate and has added splash elements. As you hover over a photo, it pops out from the screen so that you can see it better.
You can filter the results by orientation, image type, date published, file type, size, and more. The coolest part is that you can even input a URL and search for an image on that specific site.
The possibilities are endless with these filtering tools, and you'll narrow down on your image in no time.
Top Reverse Image Search Engines (and Tools)
Reverse image search engines are helpful when trying to find the source file of an image.
If you have an image, but it's small or blurry, you may be able to find the original through a reverse image source.
In addition, reverse image searches add context. If you don't know what's in an image, you can reverse image search to see where it lives online. Then, you can copy and paste the image to add it to your project.
Before we get into some of the top image search engines, let's look at the core steps you need to take to use one.
How to Use a Reverse Image Search
Reverse image search engines require three steps.
First, you need to visit a reverse image search engine like TinEye.com or ReverseImageSearch.org.
Next, you paste the image URL or upload the image to the site. Most sites offer both of these options to make the process easier for the end-user.
After hitting search, the site will run the query and review all the matching tagged images in milliseconds.
Finally, you'll be able to browse and select the proper image from your results.
Let's take a look at some of the best reverse image search sites that you should consider using.
1. TinEye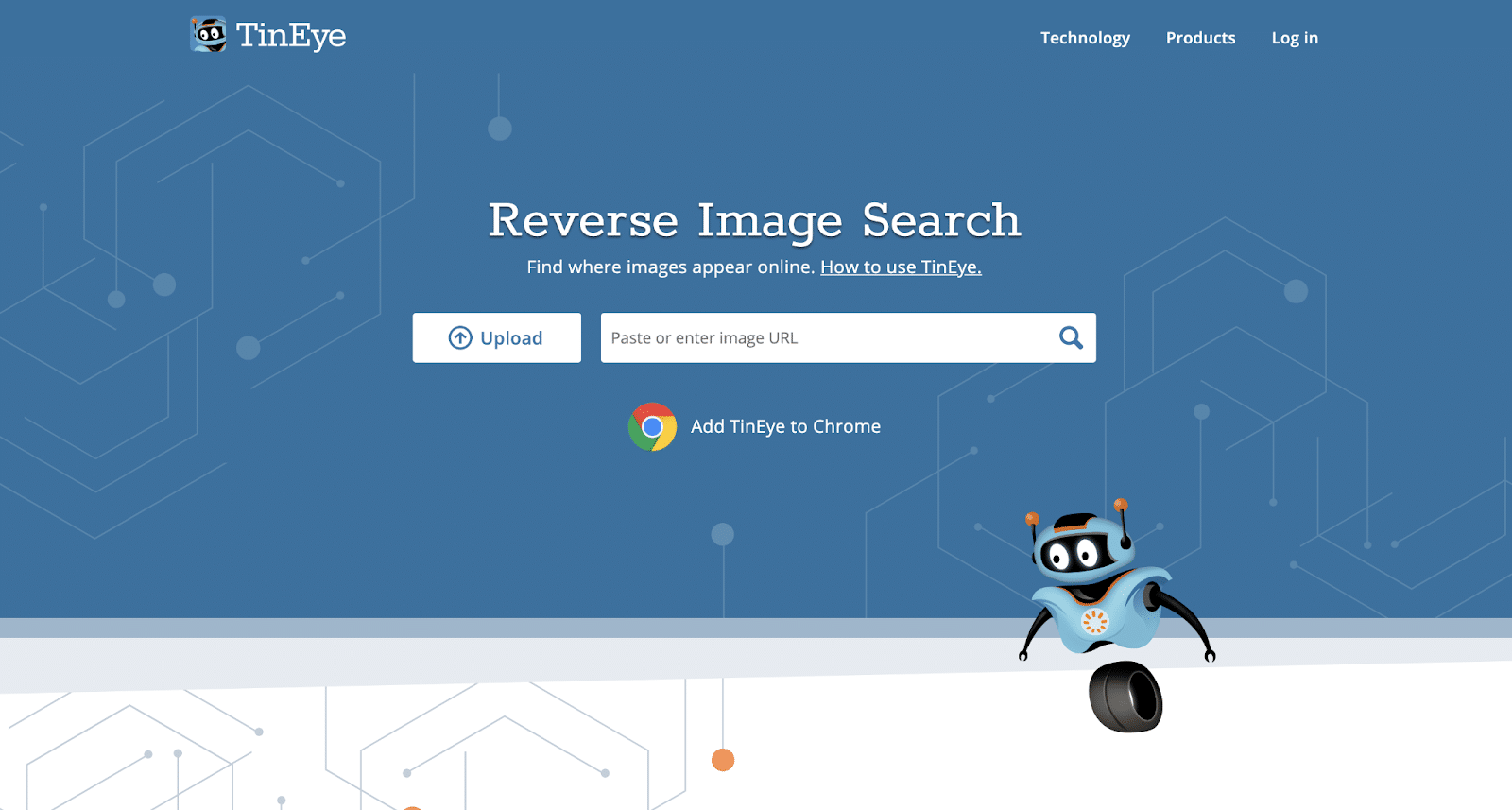 TinEye is a simple reverse image search engine that can give you everything you need. Once you land on the site, a friendly robot greets you, and a simple call-to-action invites you to upload your photo or paste the URL.
2. Reverse Image Search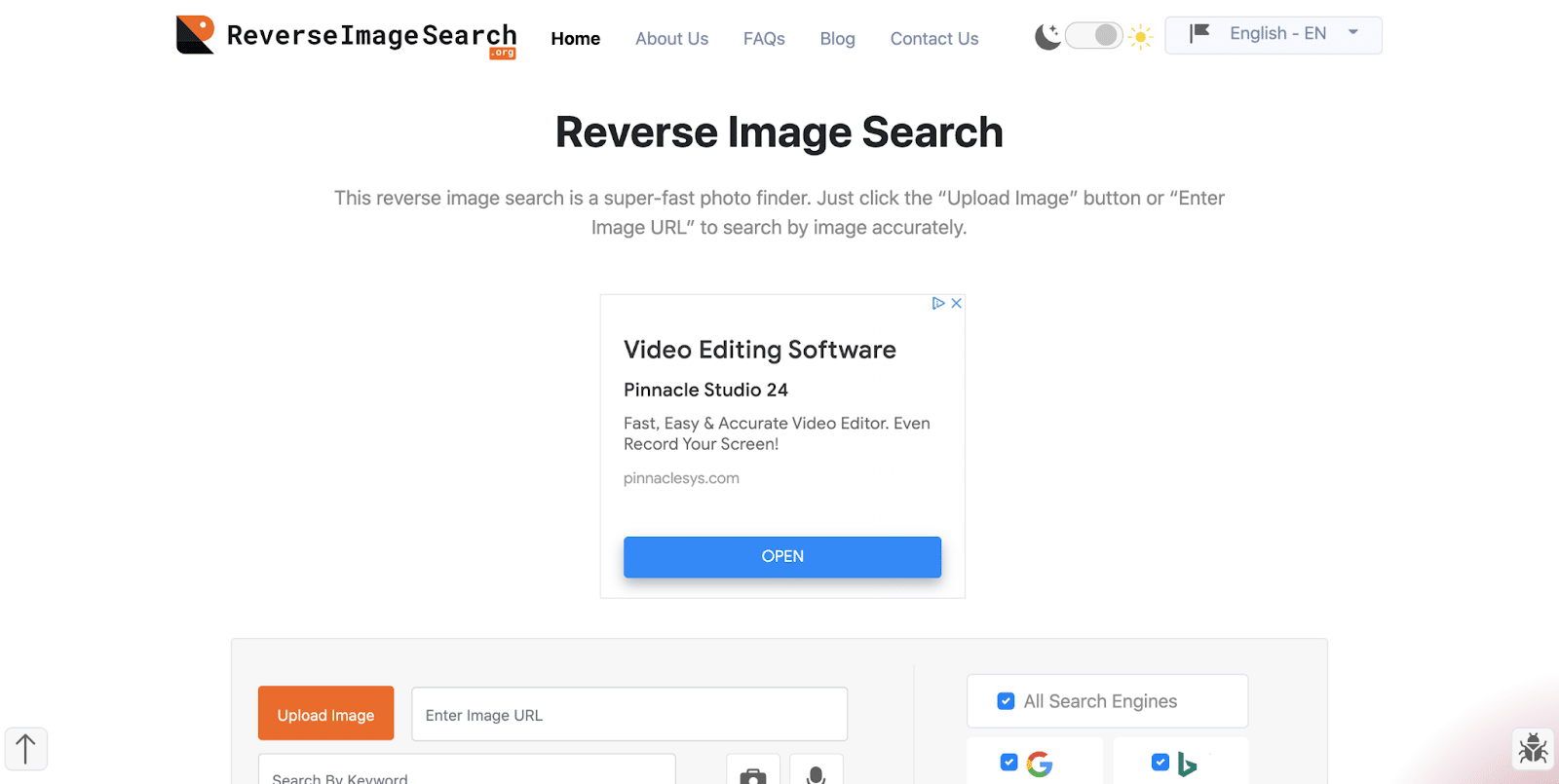 ReverseImageSource.org is another popular reverse image search site. The site positions itself as "a super-fast photo finder." After you upload your image, the site will scrape millions of photos to try and find a similar match.
It's a basic reverse image search engine that omits other sites' extra functions and features. It is easy-to-use and self-explanatory once you land on the homepage. Beginner and intermediate marketers will find value from this site.
If you are looking for multiple images, you'll be able to upload them from Dropbox or Google Drive. That makes the search more efficient and less time-consuming. ReverseImageSource.org makes it easy to find the image you've always wanted.
Don't want to rely on an already-established search engine? Maybe consider building your own.
How to Make an Image-Based Search Engine
Frustrated with the options on the market? Want to make an enterprising solution for others?
You can build your own image-based search engine.
An image-based search engine has three main components:
The query engine
Tagged photo inventory
The logic to pull requested tagged photos
First, you need to understand how to code and build a database with the backend ability to store and scrape assets.
Next, you need to amass photos and add them to your database. These photos should be tagged using your own tagging system.
The success of your search engine relies on the ability to serve relevant images (based on the queries that correspond with the tags) to consumers.
Some of the considerations of your tagging convention should include:
Type of the photo (photograph vs graphic)
Colors of the photo
Content of image (relevant keywords)
Category of the photo (broad umbrella for photo category)
Knowing this will help you build the search queries. For example, if someone wanted a black and white photograph of a skyscraper, your image-based search engine should be able to pull one up.
With the proper tagging conventions, this can be possible.
Lastly, it would help if you had the logic to pull everything together. If your query box doesn't connect to your image library, your image search engine will be nothing.
You don't have a working search engine if you can't build logic to recall images. It's like building a car without an engine. It might be there in pieces, but without everything put together, it can't help get you to where you're going.
However, building a reverse image search tool with image retrieval isn't just coding a simple script. There are so many factors that go into formulating search results.
You may need an additional tool or app to help you find similar images or retrieve images in the same timeframe as another visual search engine.
On top of that, you'd need to acquire users. Many people search Google for an image, so you'd have to heavily market on Twitter and other sites to advertise your image database.
Building an image-based search engine is a big undertaking and not something you should try unless you're serious. Many impressive search engines are already on the market to help you get everything you need.
Learn everything you need to know about image search engines, reverse image search, and more in this helpful guide ⬇️Click to Tweet
Summary
Image search engines are necessary portals that help millions of people locate high-quality images. Without them, users would spend countless wasted hours attempting to scrape the web for the exact image they're seeking.
Knowing how to use image search engines efficiently is super effective. That'll help you execute search queries better to find the perfect image for your next project.
Have any tips and suggestions for searching images online? Please share them in the comments below!