So you've been blogging on Tumblr for a while. While it's no doubt a great platform for microblogging, is somewhat limited, especially when you compare it to most other content management systems and blogging softwares out there. Now you want to take your blog to the next level — that means owning your content, and controlling your domain and platform.
But you've worked really hard to build up your Tumblr blog's archives, and you don't want to lose any posts in your transition to a more advanced blogging platform. Not to fear: the good news is that you can easily import Tumblr to WordPress.
WordPress is an excellent option for bloggers. It's an easy platform to learn, there is a ton of support available, and you own your content. And you don't have to start over from scratch, because you can import all your Tumblr content.
Import Tumblr to WordPress
Importing is an easy process, takes minutes, and you can start building your blog on your own platform. Here's how to do just that, step by step.
From the WordPress dashboard, go to Tools > Import.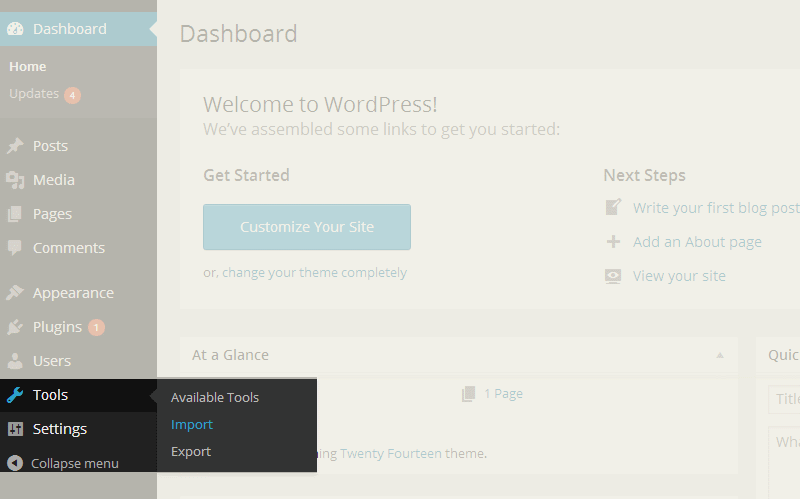 From that page, you have the option of importing several different platforms. Click the Tumblr option.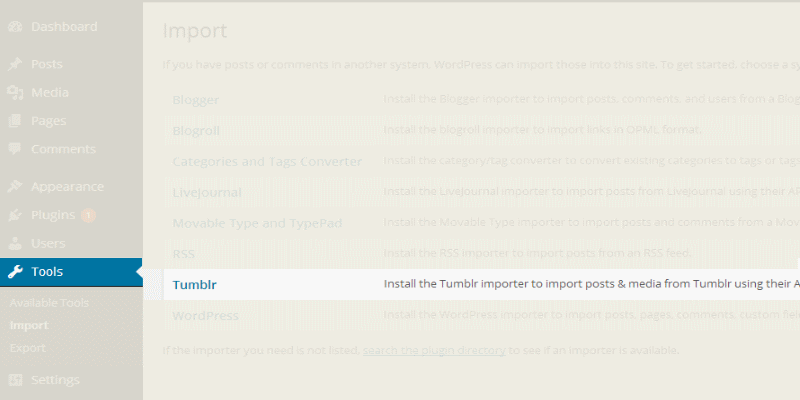 The click will open up a popup prompting you to install the Tumblr Importer Plugin. Click on Install Now to do so.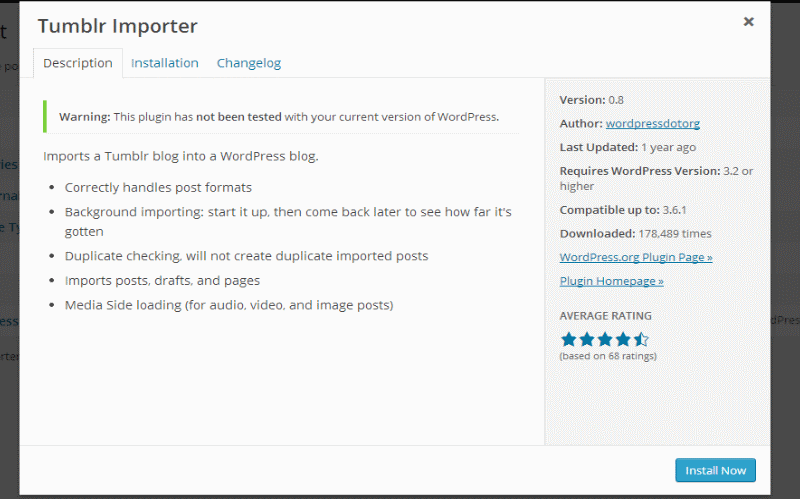 Once you plugin installs itself into your WordPress website, hit the Activate Plugin & Run Importer link.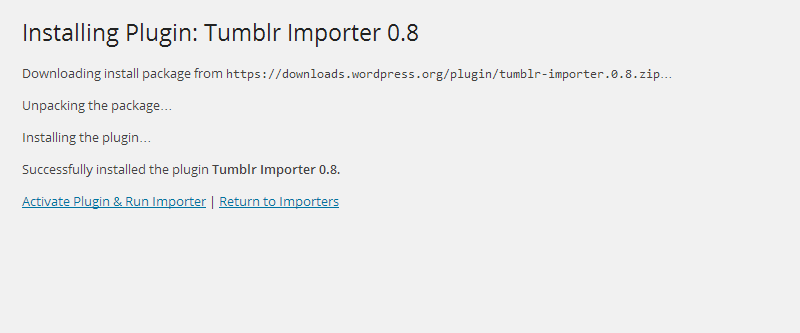 Before you can import your Tumblr blog, you have to create a Tumblr app to act as the connection point between your old Tumblr blog and your new WordPress one.
The Import Tumblr page will prompt you to visit the following URL: http://www.tumblr.com/oauth/apps
It will take you to Tumblr and explain how to create a Tumblr app.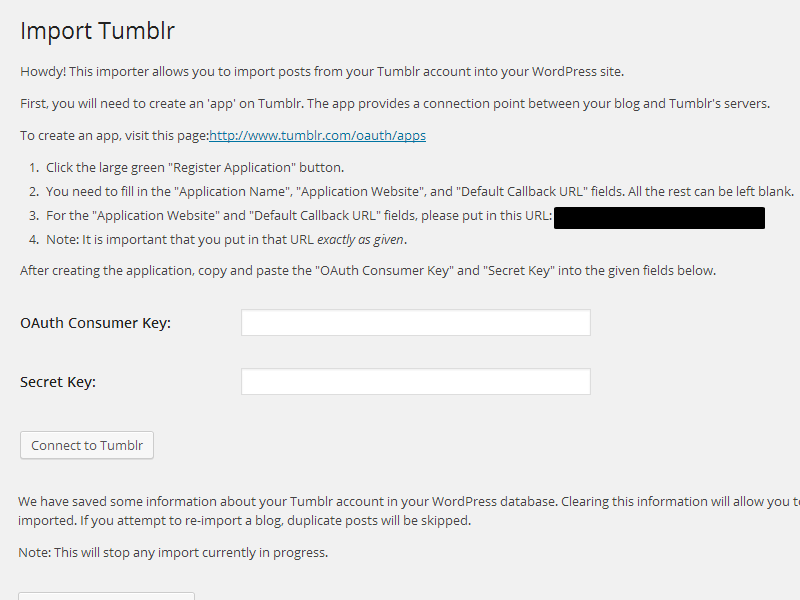 To create an application, go to your Tumblr Applications and hit the big green Register Application button.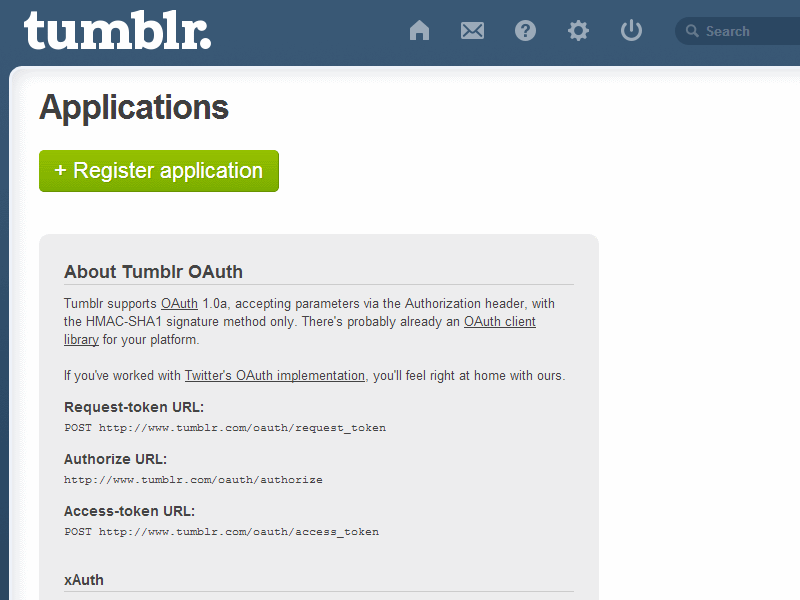 To register, you need to fill out the following information:
application name
application website
default callback URL
The rest of the fields can be left blank. The instructions on the Import Tumblr page will give you the URLs for both the application website and the default callback URL.
After filling in the info, click on Register at the bottom of the application.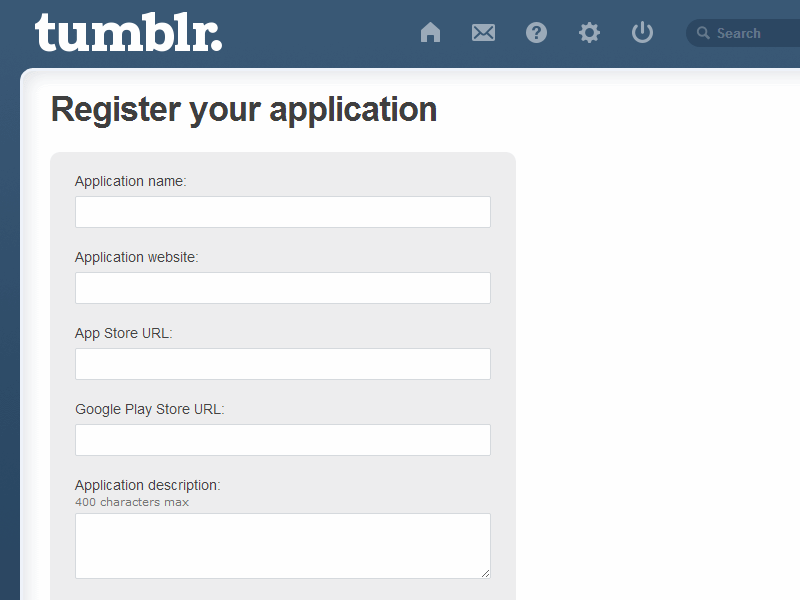 The page you get redirected to will have both your oauth consumer key and the secret key on it. Add these back in the Import Tumblr page and click on Connect to Tumblr. Click on Authorize the App on the page you get redirected to.

Tumblr will ask you "Is it alright for this application to access some of your data and make posts to your account?" — allow it.
Once you've allowed Tumblr to connect with WordPress, you will come to the following page. It will show what Tumblr blogs are associated with your username and give you the option of importing whatever blog your account has.
When you've found the blog you want to import to your new WordPress site, click on Import Blog.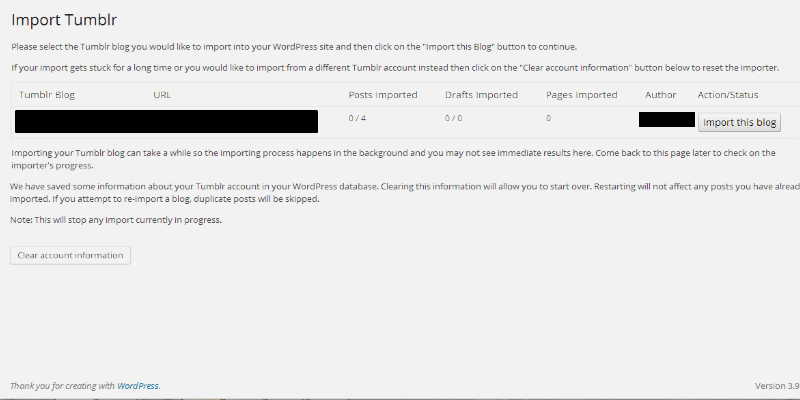 This step may take some time, depending on how big your Tumblr blog's archive is. Once all your blog posts have been imported, they will be listed in your WP Admin > Posts dashboard.
WordPress also allows you to clear your Tumblr account information once finished. This will not affect any posts you may have already imported, but it does let you start over or import another blog. If you try to import the same blog, any duplicate posts will be skipped.
Wrapping Up
Most serious bloggers use a platform they can control. Now that you've imported all your great Tumblr posts into your new self-hosted WordPress website, you can focus on building up your blog. You own the content and you control the site.
Now go do something awesome with all that content from your Tumblr blog.