You can find Daman on Twitter or LinkedIn. This is our recent interview with him, as part of our Kinsta Kingpin series.
Q1: What is your background, & how did you first get involved with WordPress?
I studied Electronics and Communication as an engineering graduate. During my college days, I started a venture with my friends to help students get career advice online. We needed a website to turn this idea into a reality. So we outsourced the project first to a coder classmate and then to a professional developer.
Unfortunately, we had to pay with our savings and a lot of time for both the attempts that tanked miserably! That's when we started searching for a scalable and reliable solution. And our search led us to discover WordPress.
It was like spotting a water pond in a blazing hot desert- thankfully this wasn't a mirage! The joy of tweaking CSS and seeing the output was priceless.
Though our main venture shut down, we gained & honed the skill of developing websites on WordPress.I started taking up freelancing gigs on the side. Even though my clients didn't know (and didn't care at that time) about the CMS we were using but when they interacted with it – they found it pretty intuitive.
My faith in the software got established. More projects started coming my way; and at one point, more than what I could handle. I transitioned from a lone freelancer to a development agency Wisetr with a few full-stack developers working with me.
Q2: What should readers know about all the stuff you're doing in WordPress these days?
These days a bulk of my time and energy is spent on developing and supporting WooCommerce plugins that help small store owners increase conversions. It started from a feeble idea in Feb 2017 and has reached more than 15,000+ store owners.
There's only one core philosophy that we share at XLPlugins – every new plugin we build should positively impact a WooCommerce store owner's bottom line.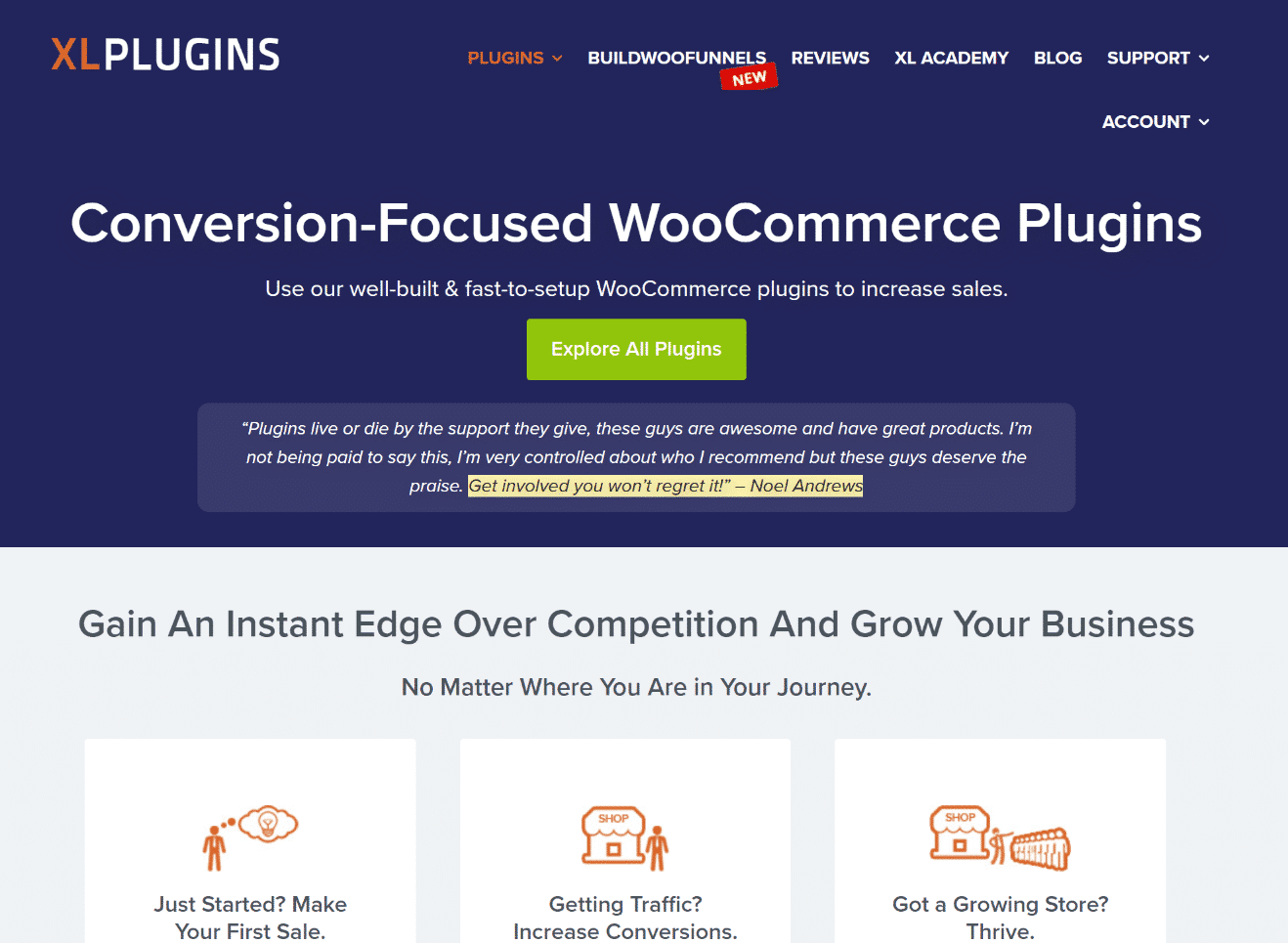 We recently launched a new line of products under BuildWooFunnels.com. Our first product is Upstroke One Click Upsells. It makes post-purchase upselling possible and easy in WooCommerce.
We are pretty thrilled about bringing the concept of sales funnels into WooCommerce- which is predominantly an eCommerce cart solution.
Q3: What challenges did you face in getting to where you are now professionally?
Challenges are part and parcel of a business's growth journey and their nature keeps evolving with time. In the early days, our main challenge was to understand WordPress and meet our clients' needs satisfactorily.
Once we got a firmer grip on that, the next challenge was to scale the process for different clients with different requirements without running into roadblocks. Once we transitioned from client servicing to products, our challenges evolved further.
We now need to think of thoughtful features and how they will be used at scale. Most importantly, before we launch a plugin, we need to know how it would behave in different, sometimes conflicting environments. Rigorous testing has become our top priority.
Overall, we've learned a lot by publishing our plugins on the WordPress repository. And continue to build on our code base- all based on the feedback we get from the generous WordPress community.
Q4: Has anything surprised you while coming up in the WordPress world?
WordPress as a platform never stops evolving. From a simple blogging tool to now a platform it's evolution has always surprised me.
A lot of us may take this evolution for granted but shipping the code to millions of websites is not easy. To me, it's like a sea which appears calm at the top but is bustling with complexities underneath.
Interestingly WordPress has executed it gracefully. They say it takes a village to raise a child. This is so true for WordPress community which continues to raise it. I have interacted with so many likeminded folks, formed connections & learned about their journey only because of WordPress.
Q5: What does the future look like for you in the WordPress world?
For us, the future is full of exciting possibilities. We're excited to see how WooCommerce would evolve as an ecosystem and widen its reach.
Today WooCommerce powers 35% of all online stores, that's about 1.7 million sites! That number is already gigantic and also shows the power of an emerging underdog.
These numbers give our mission a reason to exist and give us a reason to keep growing.
We will continue to push boundaries and expand our line of plugins under the XLPlugins banner and at the same time continue to build sales funnel tools with BuildWooFunnels.com.
Q6: What do you look for in a WordPress host?
I usually look for the 3 S's – Speed, Security, and Support. Support is the biggest deciding factor for me, personally. A business fully depends on hosting to run its operations. There can be times when things don't work well.
At that point, all I need as a consumer is a knowledgeable and trustworthy support person to talk to. One who can resolve or point us in the right direction.
As developers, we understand technology but the same is not true for every business owner. When an issue crops us they may not understand the nuances and it can be a stressful experience for them. A good host would understand this cycle. It's a healthy trend that a lot of hosting companies are focusing on WordPress. And it can be difficult to know as a consumer which one is the best.
Here's a tip:
Whenever in past we have engaged with a new host we try and host few sites to judge the responsiveness of host. Only when we are satisfied, we scale it up. One may be drawn by the lure of cheap pricing but at some point, a cheap host will cost you thousands of dollars more than what they would have saved.
Don't go for a cheap host.
Q7: What do you enjoy doing when you're away from your laptop?
Honestly, I am rarely away from my laptop. But whenever I am, I make time to watch space documentaries with my wife.
And we're also getting ready to welcome a little one in the family! Ecstatic about that… 😄
Q8: Whom should we interview next & why?
Varun Sharma from Tech Banker. I met Varun in WordCamp Delhi 2017 and within a few minutes into the conversation, I knew I was talking to a PRO. He has been regularly conducting WordPress meetups and would have valuable insights to share.