Everything on your WordPress site has an impact on your conversion rate. Some things might play just a small part while others could drastically skyrocket your sales. Therefore you should plan on testing every element on your website along the way. There are, of course, both effective and ineffective ways to test and measure their success. But before we dive into some of the best WordPress A/B testing tools we recommend, let's discuss the importance of testing your web pages and why it leads to better conversions.
What is A/B Testing?
Successful web developers rely on two types of testing. A/B testing, also called split testing, pits two-page elements against each other in a head-to-head scenario that tells you which element readers respond to more. For instance, if you want to test a headline, you can design two identical web pages that feature separate headlines and direct traffic to each web page to see which headline results in more page views, time on page, higher conversions, etc.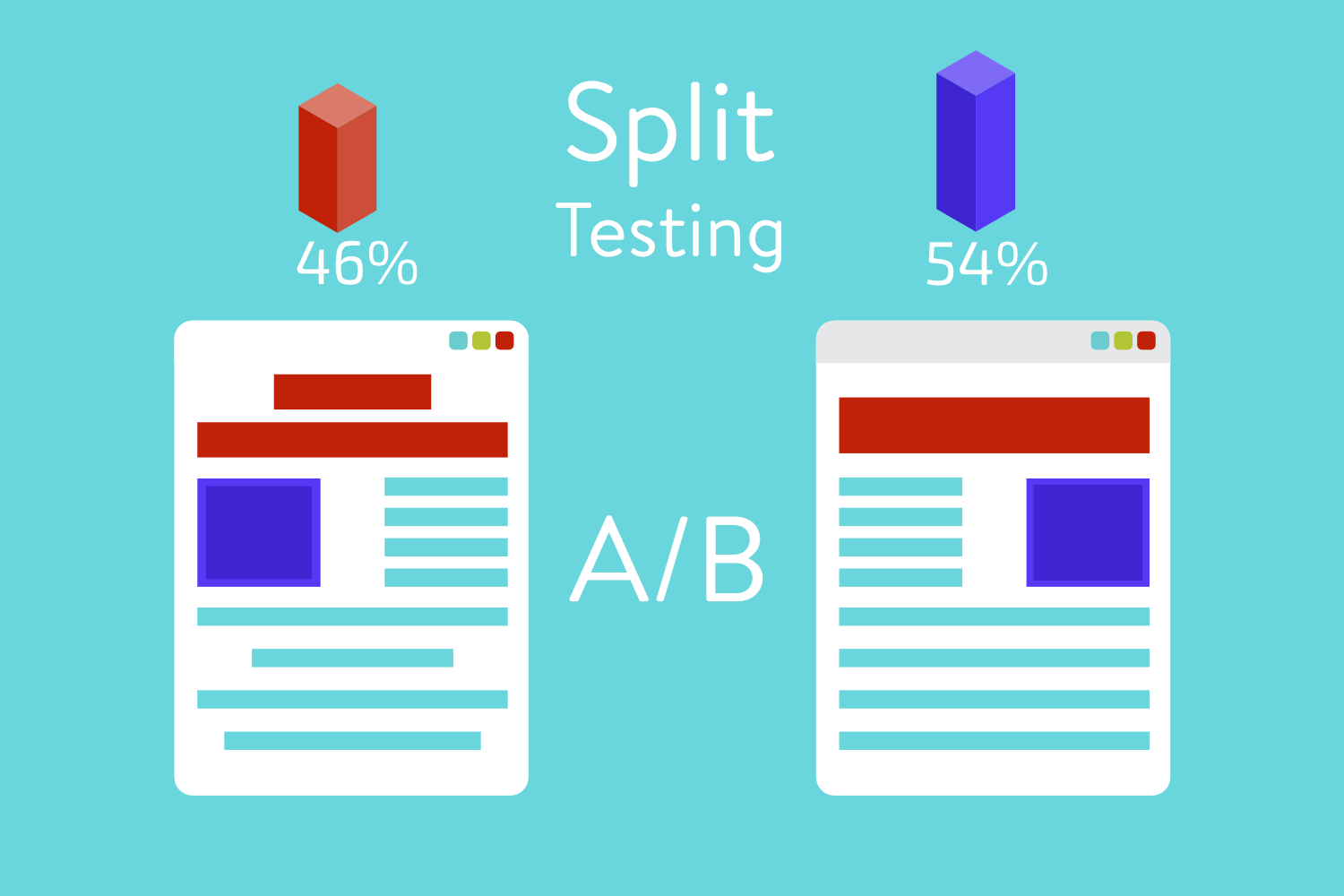 The other type of testing popular among online marketers is multivariate testing. Multivariate testing allows you to compare and test multiple variations of the same page to see which page users respond to more positively. It is a great testing method, however, it is limited in narrowing down the best specific page elements you want to test.
To get an idea of how website visitors respond to specific elements on a web page, A/B testing is more effective. A multivariate test can tell you which version of a web page is more effective, but to test individual elements on a web page, A/B testing is the preferred method because it allows you to drill down to each specific page element and determine which one serves your readers the best and converts more traffic to sales. The pay off is that A/B testing can often be a long process, but that's because it gives you the most thorough and accurate results for the elements you want to test.
What Can You Split Test on Your WordPress Site?
Since A/B testing is the more accurate of the two methods, you should plan to implement a strategy that allows you to test each element on your website and on each web page. To do that effectively, isolate each element and test them separately. The idea is to pick two versions of the same page element and test them against each other to see which one is the most effective in increasing page views, conversions, and other important metrics.
Start with your headers. Take two headers and compare them with an A/B test to see which one gets better results.
Footers and sidebars can be tested in the same manner. For instance, if you want to see whether a three-column footer or a four-column footer is more favorable for site visitors, run an A/B test where you sample each footer to a segment of your audience. The same goes for your sidebars. You can test your audience's response to two sidebars versus one sidebar or test which of two different single-sidebar layouts is most effective.
Another site-wide test you can run involves color schemes. After you narrow down your theme, pick two color schemes and run a test on those to see which is more favorable.
Other things you can test include:
If you think about it, the possibilities are really endless when it comes to A/B testing. That is the exciting part. But that also means you should always be testing.
Best WordPress A/B Testing Tools
WordPress has incredible tools for A/B testing. Many of these tools are plugins or services that you can install and start using right away. Most of them are easy to use so you don't need any technical skills. If you can install WordPress and do some slight modifications, then you can use these WordPress tools to run effective A/B tests on your website.
Some of the tools below test specific web page elements while others are general testing tools. A few of them speak for themselves while others are recommended based on developer reputation. Note: make sure to test the A/B testing solutions with your cache (whether it is server-level cache or a caching plugin).
1. Nelio A/B Testing
Nelio A/B Testing is a powerful and versatile conversion optimization solution for WordPress. It helps you define, manage, and keep track of A/B-testing experiments, combined with powerful and beautiful Heatmaps. Nelio's also compatible with WooCommerce. Never leave WordPress, you can do everything from your admin dashboard.
The basic plan is $41.08/month. There is also a professional-level service for $126.08/month, great for small businesses. Finally, the enterprise-level plan is $395.25/month. Pricey, but you can use it on up to 10 websites, you can schedule your experiments, and there are other cool features like Auto Stop Experiments.
Nelio A/B Testing would be our first choice if you're looking for a tool that integrates really well with WordPress.
2. Split Hero
Split Hero is a simple, user-friendly A/B testing tool for WordPress. It is primarily aimed at Freelancers, Agencies and their clients although it's also perfect for the DIY web builder looking to take their website to the next step.
All you need to do is select up to 4 variations of a page you want to test plus the conversion page, for example, a contact form thank you page, and then enter the campaign run dates and you're good to do.
Compared to more complex tools Split Hero has a strong focus on keeping things simple and empowering the user with only the data they need so you can take action.
As Split Hero works just based on whatever pages/posts you have in WordPress you can continue to build your pages however you like including using any page builder of your choice.
Split Hero offers three pricing plans: Basic (up to three campaigns) for $49/month, Premium (up to 10 campaigns) for $99/month and Agency (unlimited campaigns) for $249/month.
For people and agency owners who are ready to get started into split testing for themselves or their clients, Split Hero is a great option.
3. Thrive Optimize
Thrive Optimize is a great solution for improving your click-through rates if you are also using Thrive's drag-and-drop editor for WordPress known as Architect. As an Architect add-on, Thrive Optimize integrates fairly seamlessly with content creation.
Creating a test is as simple as generating a variation of one page, making your modifications in the visual editor and then assigning the pages to an A/B test — all without coding.
You can get the Thrive Architect editor for WordPress and Thrive Optimize for $199 a year. Alternatively, you can get both and a handful of other tools, themes and templates in what's known as the Thrive Suite for $299 a year.
4. OptinMonster
OptinMonster provides tools that might encourage your website visitors to say "Yes" to opt-in offers like subscriptions or to stay on your site's pages just a little longer. It can also help you identify and track returning visitors for tailored messaging.
OptinMonster uses cloud-hosted technology that works with just about any website, but you'll get a WordPress site connected to the service with their plugin.

OptinMonster offers four subscription levels, but the $19-a-month Premium level is the minimum you'll need to support A/B testing of content like pop-up prompts. That level supports up to two websites and 10,000 page views. The Pro service is $29 a month and can be used on three sites with up to 25,000 page views. The Pro package is $49 a month and supports five sites and 100,000 page views.
These packages all include the tools you need to create widgets like lightbox popups, floating bars, and full-screen overlays, as well as embedded forms for actions like sign-ups.
5. VWO
Like OptinMonster, VWO (or Visual Website Optimizer) does most of its magic on its own servers. Also like OptinMonster, there's a plugin available to get the service up and running on a WordPress site.
VWO provides a comprehensive suite of tools for improving website conversion, including A/B testing.
While the company offers a free, basic service level for those just getting started in optimization, serious work with VWO is more expensive than some of the other providers we have covered. Its paid services range from $353 to $1,423 a month.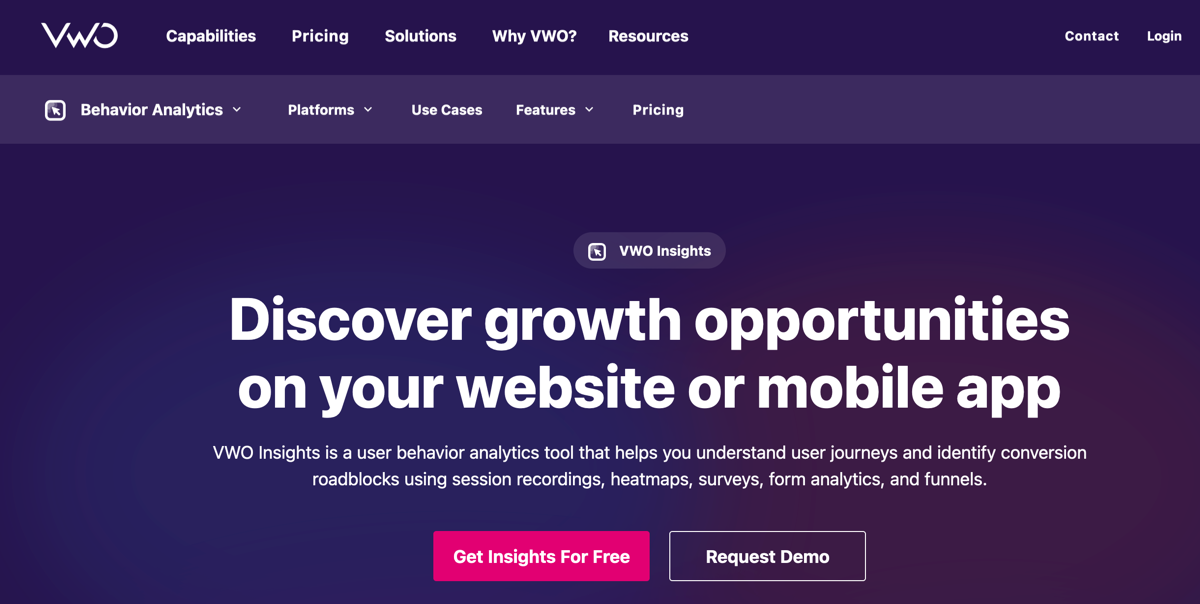 In addition to A/B testing, VWO also supports multivariate testing and provides tools like heatmaps, session recordings, feedback forms, and various analytics to help you understand the behavior of your site's users.
Summary
If you want your WordPress website to convert visitors to customers, then A/B testing your web page elements is essential. That includes headlines, graphics, opt-in forms, the content, page layout, and anything that could potentially hinder your sales. And remember, A/B testing is a never-ending process.
Have we missed anything? What other WordPress A/B testing tools have you tried on your site and pages? Would love to hear your thoughts in the comments below.