Snapshot
Industry: Digital Marketing
Company size: 11-50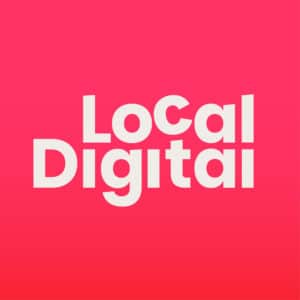 Local Digital is a digital growth agency that's been around since early 2015. Businesses engage with Local Digital to tap into a multi-channel team of digital strategists, media buyers, SEO and conversion specialists dedicated to growing their sales pipeline or online revenue.
On top of numerous small-to-medium Australian businesses, Local Digital has supported large multinational brands like Konica Minolta, Colgate, Netgear, and the NSW Government.
Read below our interview with Michael Costin, Co-Founder & Director at Local Digital.
The Problem
Managing hosting for clients isn't a joke. It requires lots of resources and expertise to handle servers, configurations, DDoS attacks, and uptimes. What we thought could be an edge in closing deals with our clients ended up causing lots of (unplanned) time spent in server-related tasks.
"When Local Digital first started, we took on a lot of WordPress web development work, and with it, a lot of hosting for clients. This was not a core competency or focus. However, we would often do it to get a marketing deal across the line or because clients would request the hosting, or in the early days, simply because it generated revenue for the business.
Over time this became more and more of a headache to manage, as our primary focus was improving our digital marketing services, and the hosting was very ad hoc. We had various hosting arrangements in place and no set processes or structures to how we provided the hosting and maintenance of these websites.
We had our clients hosted in three different places:
A WHM on a local shared web hosting service with VentraIP (the first hosting environment we started with)
A WHM on a local VPS with ServerMule (a service we changed to when the shared host wasn't up to scratch)
An Amazon AWS server on Cloudways (the most recent service we used in attempting to speed up client sites)
This was a mess.
Some clients were on the legacy shared web host, others were on the faster servers.
The sites were basically managed via ManageWP and a team member updating plugins and taking backups.
However, the Amazon AWS server on Cloudways in particular was a major problem. The fact it was unmanaged made it a headache to deal with. The sites on that server would regularly come under brute force attack, with 100% CPU usage constantly for days at a time. This would slow down every single client website hosted on the server and lead to a torrent of client complaints and inquiries.
We would have to divert the attention of the team from our main focus — which is the marketing campaigns — to try to resolve these issues, with lackluster support offered by the host.
It all came to a crunch recently when the WP File Manager plugin security flaw led to a range of websites being compromised. This lead to the server being under 100% resource usage 24/7 and client websites slowing to a crawl, many sites were compromised and had to have malware cleaned up.
We had been planning on getting out of hosting client sites for quite a while. This series of events accelerated that process, and we decided to migrate all clients away from our services."
The Solution
We knew we needed a managed WordPress focused hosting solution, for our own sites and to also recommend our clients migrate to. Kinsta stood out against the competition because it's hosted on Google Cloud Platform, support is excellent, and speed is unmatched.
"We did some research and reading about the options available on the market related to managed hosting solutions and gave particular focus to Kinsta, WP Engine, and WPX Hosting.
Kinsta stood out due to the fact everything is hosted on the Google Cloud infrastructure, with a server location here in Sydney. Other things we liked about Kinsta were:
Based on our research, we decided that Kinsta was the best option.
We decided to migrate our two websites www.localdigital.com.au and www.ppcpro.com.au over to Kinsta to test the service out first.
The migration service was flawless and the questions we had answered by support extremely quickly and effectively.
We tested out different features like the CDN and brought the DNS across to Kinsta as well, which all went smoothly. On top of that, after the migration process completed, the sites were extremely fast.
Based on the above, we were confident in the service and committed to recommending all of our clients migrate their hosting across to Kinsta.
We sent out an email to all of our clients advising we would be canceling our hosting service, letting them know we'd now recommended Kinsta. This allowed them to choose their preferred hosting solution and, at the same time, we would work with Kinsta to migrate their sites over if they decided to pick it as their hosting solution.
Here's some client feedback about the speed of our site on Kinsta, which pushed them to migrate to Kinsta as well:"

The Result
Thanks to Kinsta's quick and proactive support, we know everything is taken care of both for us and for our clients. If you bundle that with incredible speed and performance, you know your own site and your clients' are in perfect hands.
"The most immediate improvement was in the customer support experience received. With all three of the other services, support was slow.
You would have to log a ticket and then wait for a response. Often times, the response was very top line and didn't do much to address the problem or provide actionable feedback.
With Cloudways in particular it was very much a case of "you're on your own with this, here's what it could be but you'll need to figure it out"
Kinsta's support staff is proactive and handle the bulk of the requests themselves rather than passing it back on us. The migrations were taken care of promptly.
We knew immediately that the support offered by Kinsta was at the top of the game and we could confidently recommend the service to our clients and be happy they were in good hands.
We have dealt with a lot of hosting companies and Kinsta has been the best and lived up to its great reputation. Our site loads in the blink of an eye and the support provided so far has been the best in class."
With Kinsta we're confident our hosting is just "taken care of" so that we can focus on the bigger ticket items for our business.