ERR_INTERNET_DISCONNECTED is a relatively common issue when browsing the internet. However, it can be frustrating when you're going about your usual online activities. Plus, without technical experience, you might not know how to clear the error.
Fortunately, you can fix the ERR_INTERNET_DISCONNECTED error relatively easily. You might just need to delete your WLAN profiles or disable your antivirus. Furthermore, sometimes the solution is as simple as checking your router and internet connection.
In this post, we'll look closely at ERR_INTERNET_DISCONNECTED and its common causes. Then, we'll guide you through eight methods for fixing the error. Let's get started!
Check Out Our Video Guide To Fixing the ERR_INTERNET_DISCONNECTED Error:
What Is the ERR_INTERNET_DISCONNECTED Error?
ERR_INTERNET_DISCONNECTED is a common issue related to your internet connection. You'll see this error when your browser can't connect to a website because your device is offline or something is interfering with your connection: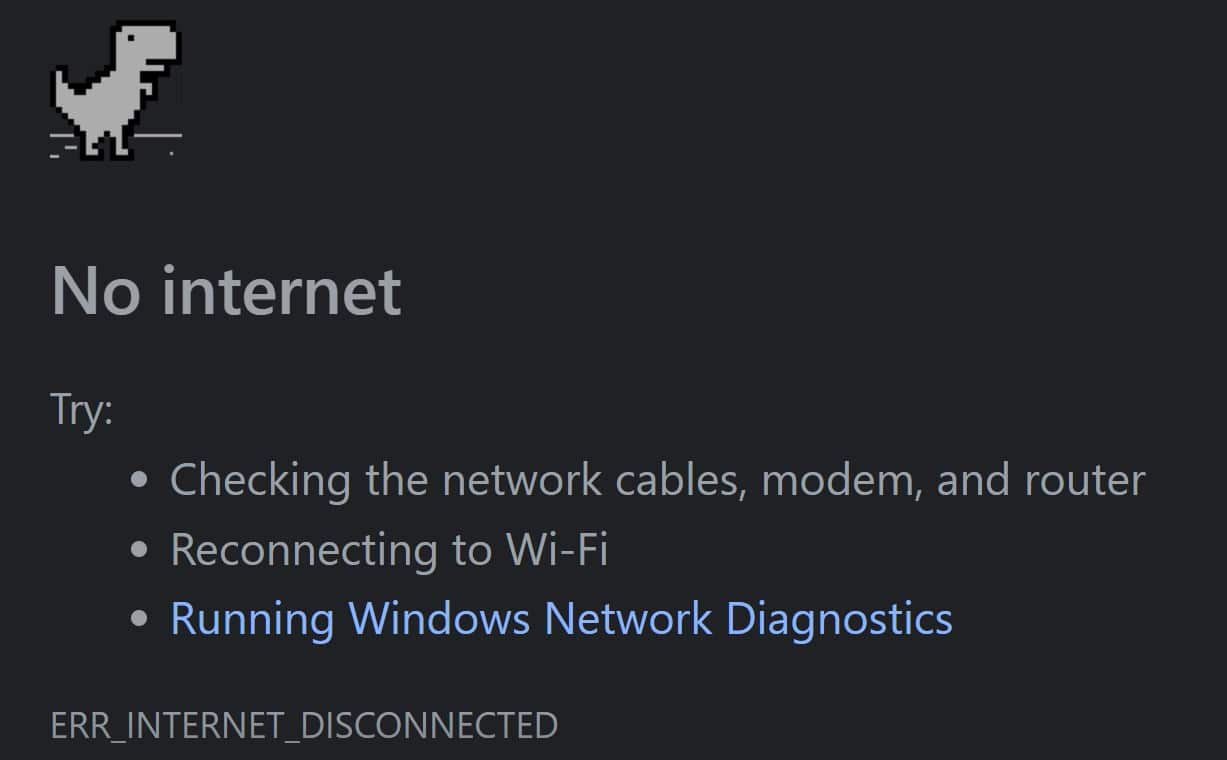 The message may also look like this if you're using a Mac:

Typically, the ERR_INTERNET_DISCONNECTED error affects Google Chrome users. However, it can still occur in other browsers.
Some of the main causes of the error include general computer issues, web server problems, or changes in your network settings. We'll explain more about these in the next section.
What Causes the ERR_INTERNET_DISCONNECTED Error?
As we discussed in the previous section, there are some common causes of the ERR_INTERNET_DISCONNECTED error. First, you might have a problem with your router. This can cause you to lose a valid internet connection.
Additionally, if you use antivirus software or a firewall to protect your computer, you are more likely to be presented with this error. This is because the protective software can sometimes cause disconnections with your network.
What's more, there might have been an automatic change in your network settings that need to be modified. Browser cookies and cache may also be culprits since they can lead to terminated internet sessions.
How To Fix the ERR_INTERNET_DISCONNECTED Error in Google Chrome (8 Methods)
Now, let's look at eight simple methods to fix the ERR_INTERNET_DISCONNECTED error on Windows and Mac devices. However, it's first important to determine whether there is an issue with your browser.
Therefore, if you're using Google Chrome, try to access the website URL using Firefox or Microsoft Edge. If this doesn't work, then follow the steps in this tutorial.
1. Check Your Internet Connection
As we've discussed, your internet connection is a common cause of the ERR_INTERNET_DISCONNECTED error. Therefore, you'll need to check your router and make sure all the cables are firmly attached.
It's also a good idea to verify your WiFi connection. If you're using a WiFi hotspot, there might not be an active network powering your session. Additionally, if the WiFi drops, your connection will be lost, which can result in an error message on your screen.
If a poor internet connection is the cause of this error, restart the modem and router. Additionally, if you've configured a VPN or proxy server at the router level, you'll also need to ensure that your router is connected correctly to the internet port.
2. Modify Your LAN Settings
There might be an automatic change in your computer's Local Area Network (LAN) settings. If this is the cause of the ERR_INTERNET_DISCONNECTED error, you'll need to adjust the settings to reboot your internet connection.
To do this on Windows devices, head to Control Panel > Network and Internet and find Internet Options. Then, go to Connections > LAN Settings: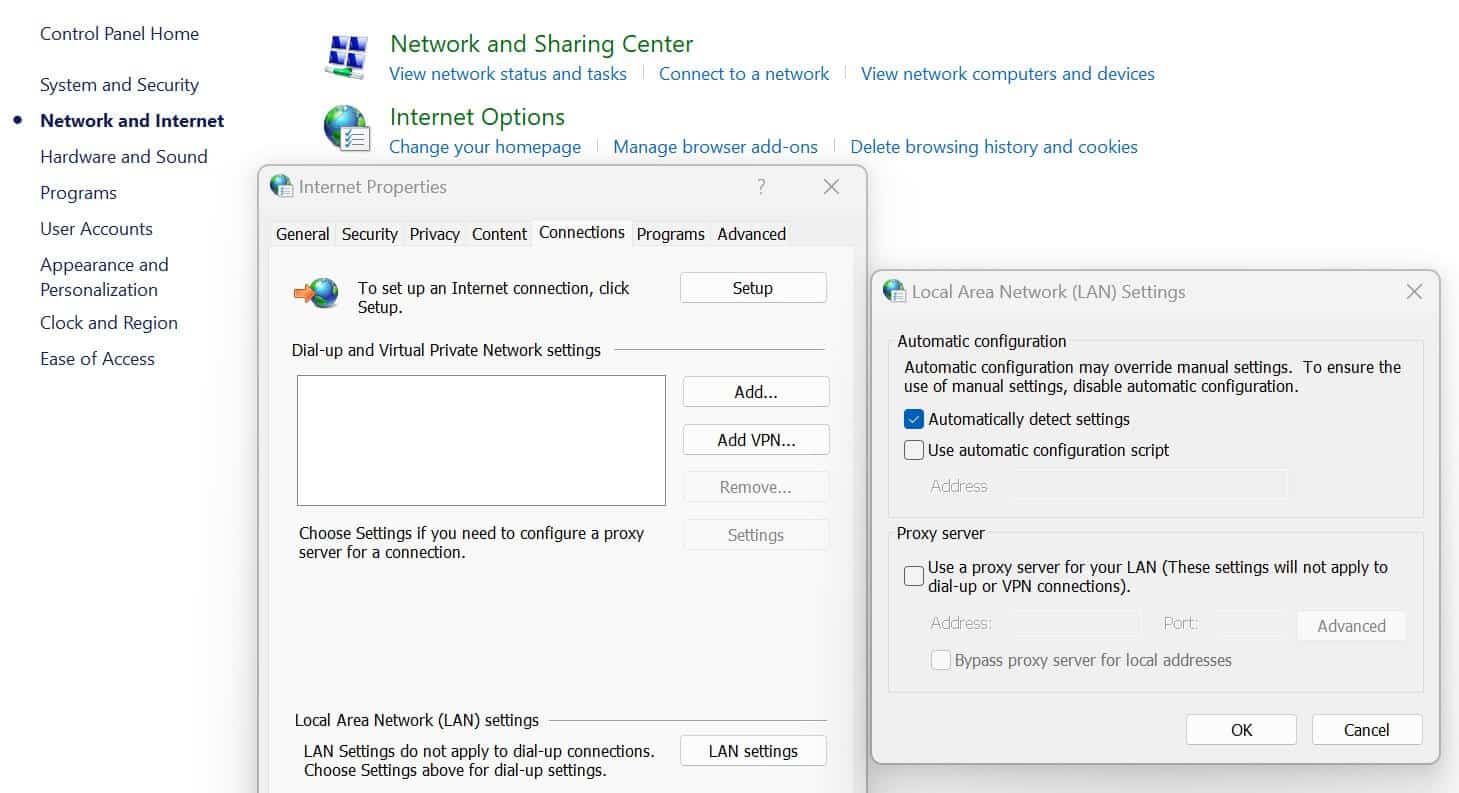 Under Automatic Configuration, check the box that says Automatically detect settings. Next, under Proxy Server, uncheck the box that says Use a proxy server for your LAN.
You can fix ERR_INTERNET_DISCONNECTED on Mac by going to System Preferences > Network. Then, select the relevant network and click on Advanced: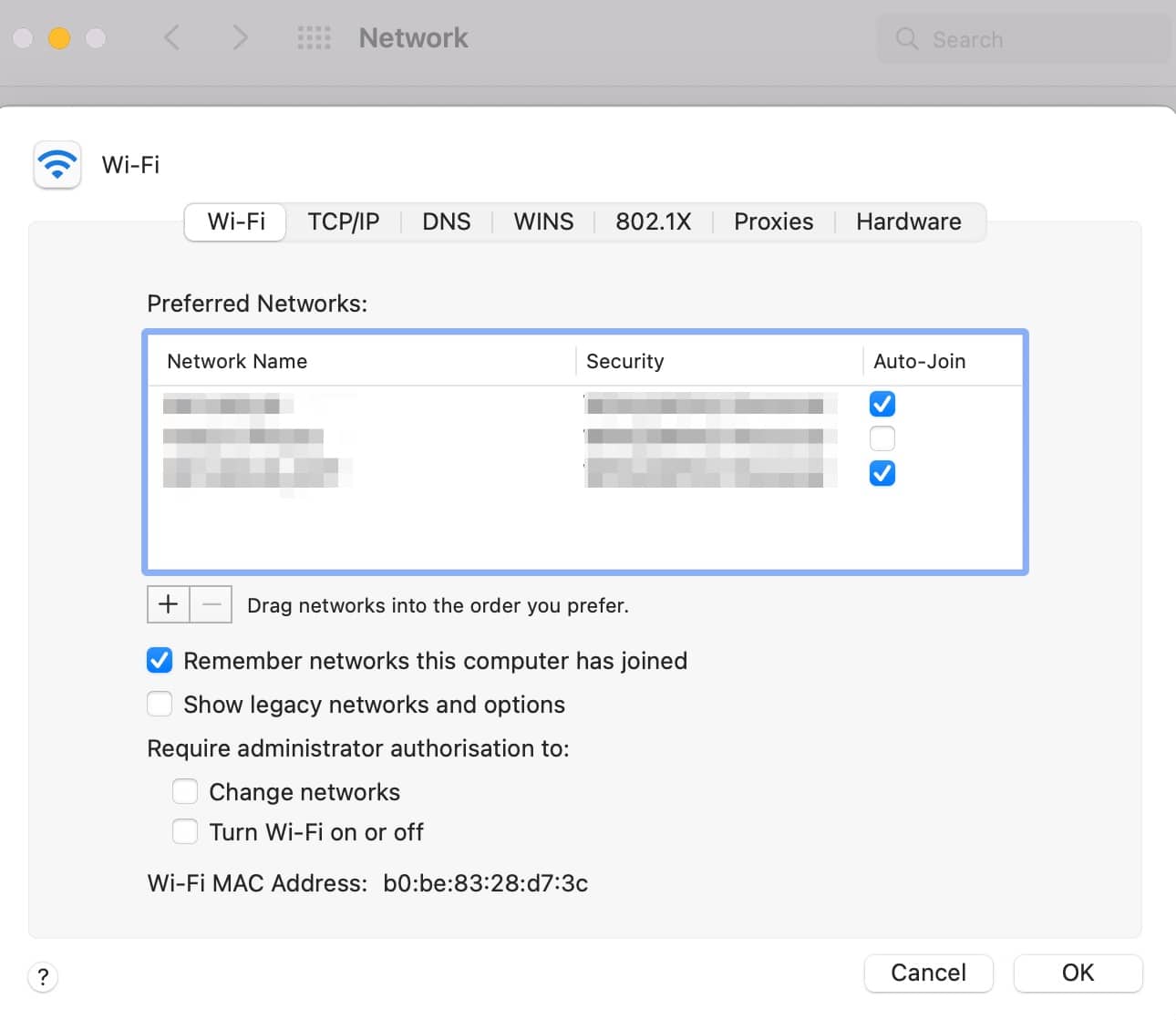 Here, you can change networks, re-order networks, or check the box to block your computer from remembering previous networks you've joined.
Once you've configured these settings, restart your computer. Then, try to reload the page within your browser to see if the error message triggers again.
3. Delete WLAN Profiles
WLAN profiles are wireless profiles that are created each time you connect to a new network. Each network contains security keys and other settings. These enable your computer to automatically establish a connection when you rediscover the network.
However, if a WLAN profile has outdated or incorrect saved settings, it could interfere with your internet connection.
To delete your WLAN profiles on Windows, go to Start > Settings > Network & Internet > WiFi > Manage known networks: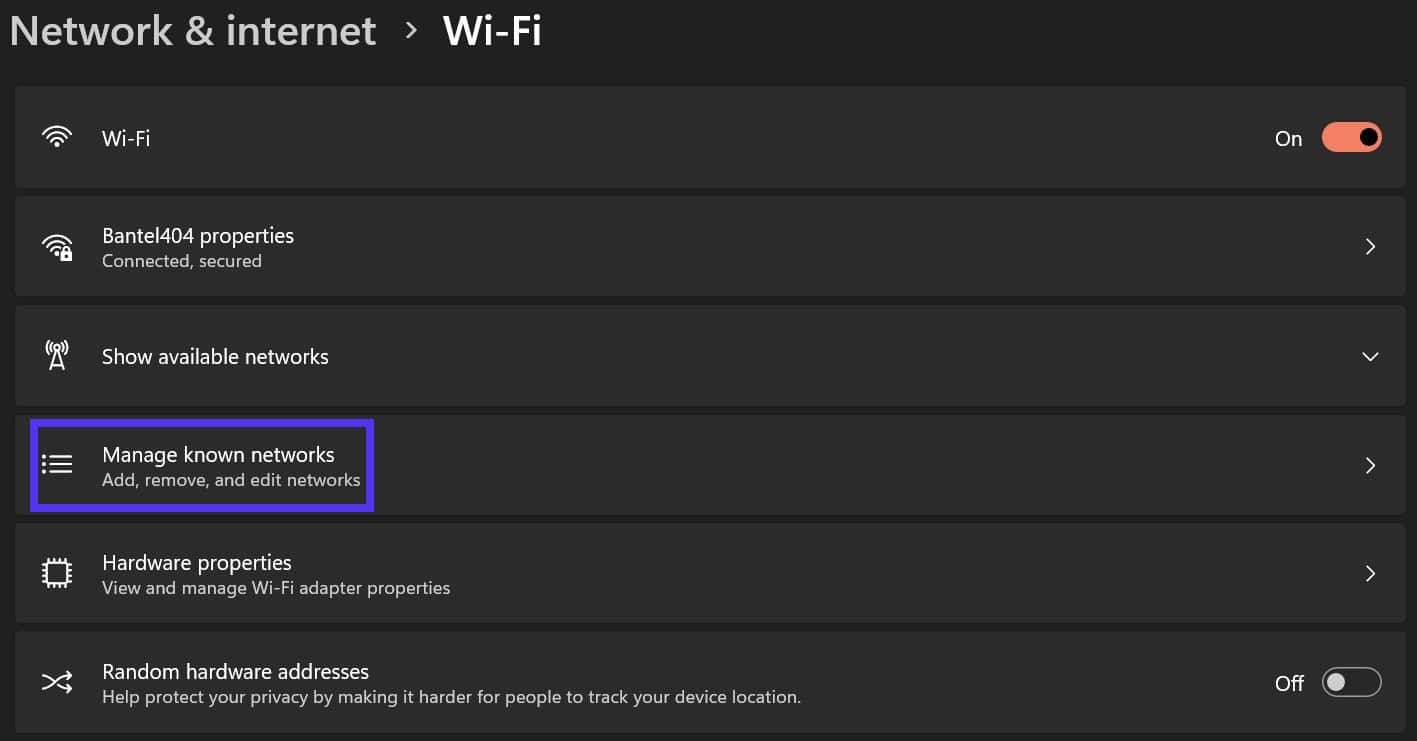 Here, you can see all the wireless networks you've connected to. Find the network that you want to delete and select Forget. Then, restart your computer.
For Mac users, head to System Preferences > Network: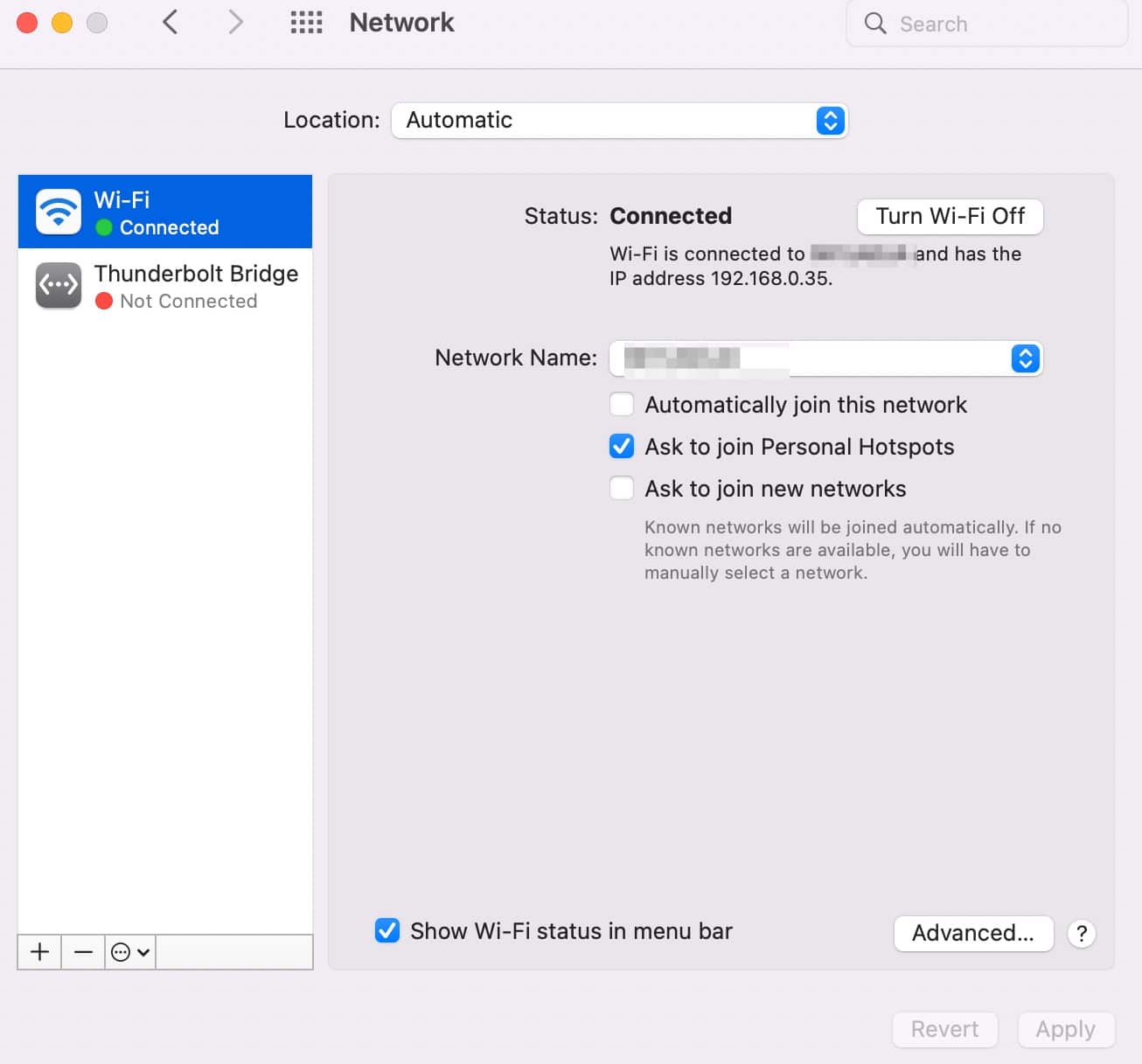 Here, click on WiFi in the sidebar and then select Advanced. Now, find the network that you want to forget and hit the – icon to remove it: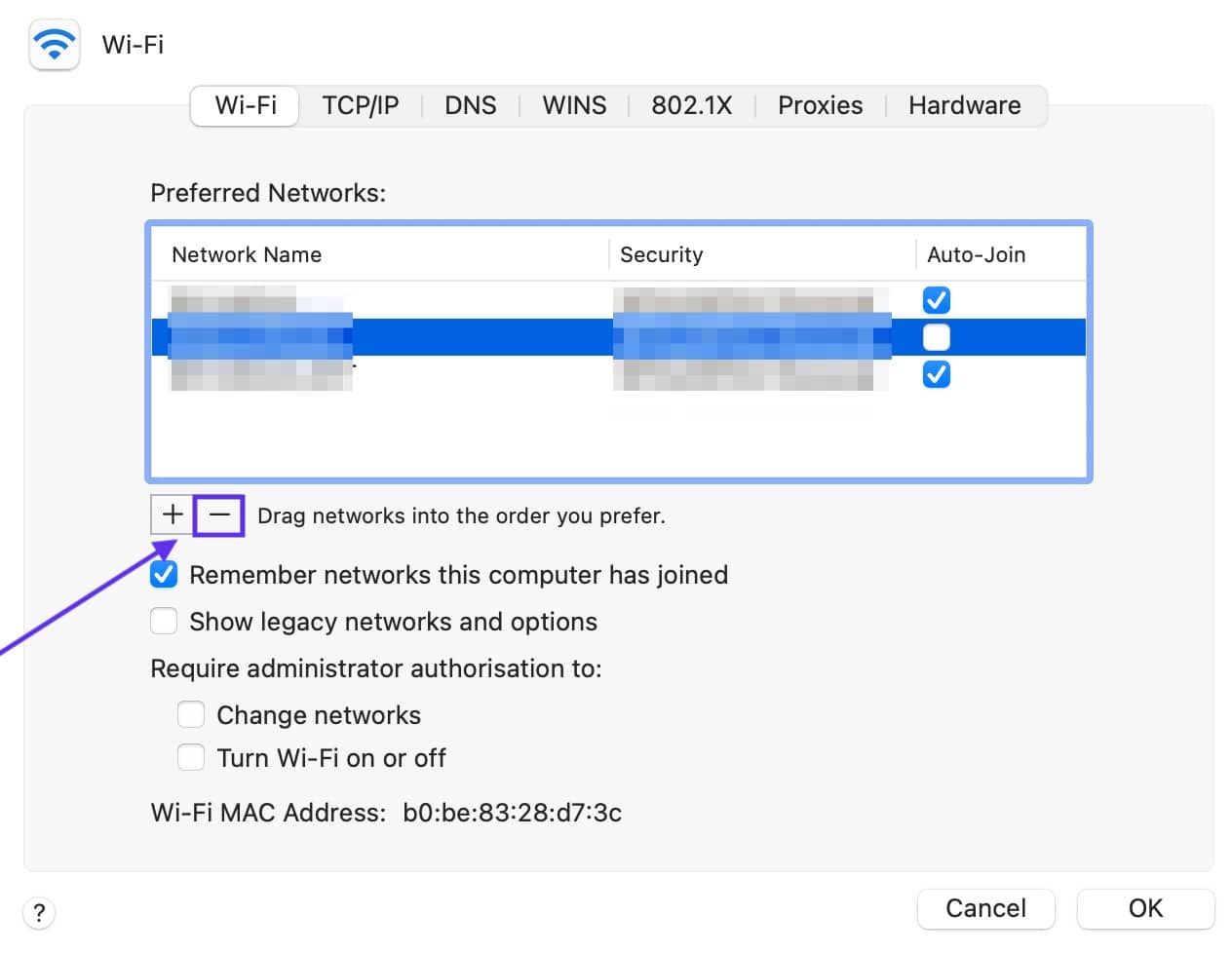 Finally, click on Apply and restart your computer.
4. Disable Your Antivirus Software
If you have an antivirus program installed on your computer, it might interfere with your internet connection. However, you can temporarily disable the antivirus software to see if it is the problem. As long as you restore the program as quickly as possible, you shouldn't be putting your computer at risk.
To get started on Windows, navigate to your Control Panel > Programs > Programs & Features > Uninstall a Program:

Find your antivirus software and uninstall it. It's as simple as that.
However, some programs may require you to open and disable the program using the application settings. This is especially true if your device is a Mac.
If the ERR_INTERNET_DISCONNECTED error disappears at this point, then you know that your antivirus program is the issue. In this case, you may need to reinstall a newer software version or choose a different provider.
5. Disable Your Firewall
A firewall is a security protocol that monitors and filters traffic on your computer. It sits between a private network and the public internet to block malicious attacks.
However, like an antivirus program, your firewall can sometimes interfere with your internet session. Therefore, consider disabling the firewall to clear the error.
To do this on Windows, head to your Control Panel by pressing the Windows Key + I. Here, click on System & Security > Windows Defender Firewall:

From the menu on your left, click on Turn Windows Firewall on or off. Then, check the box that says Turn off Windows Firewall: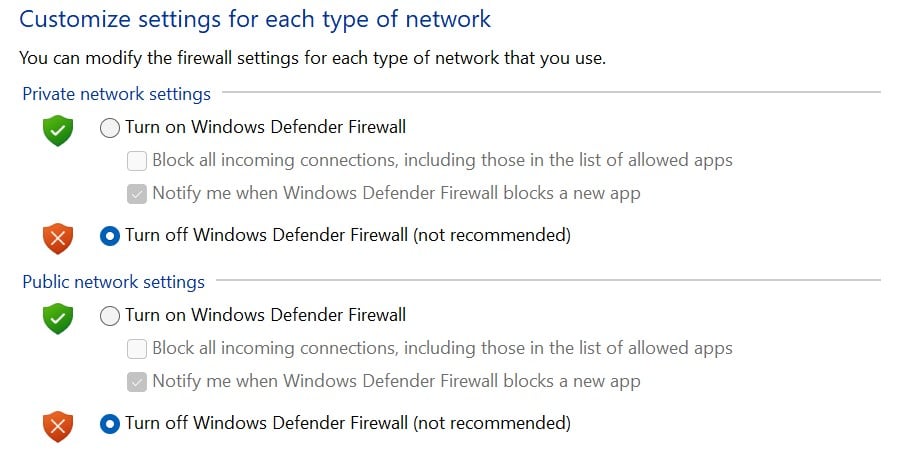 Then, restart your computer to see if the error has cleared.
You can disable a firewall on Mac by clicking on the Apple icon and heading to System Settings > Network > Firewall. Then select the slider next to Firewall to toggle it on or off. Note that the interface text might be slightly different depending on the version of macOS your computer is running.
6. Clear Your Browsing Data
Cookies and cached data may also terminate internet sessions prematurely. Therefore, you can try clearing your browsing data to resolve connection issues.
In Chrome, select the three vertical dots and click on Settings: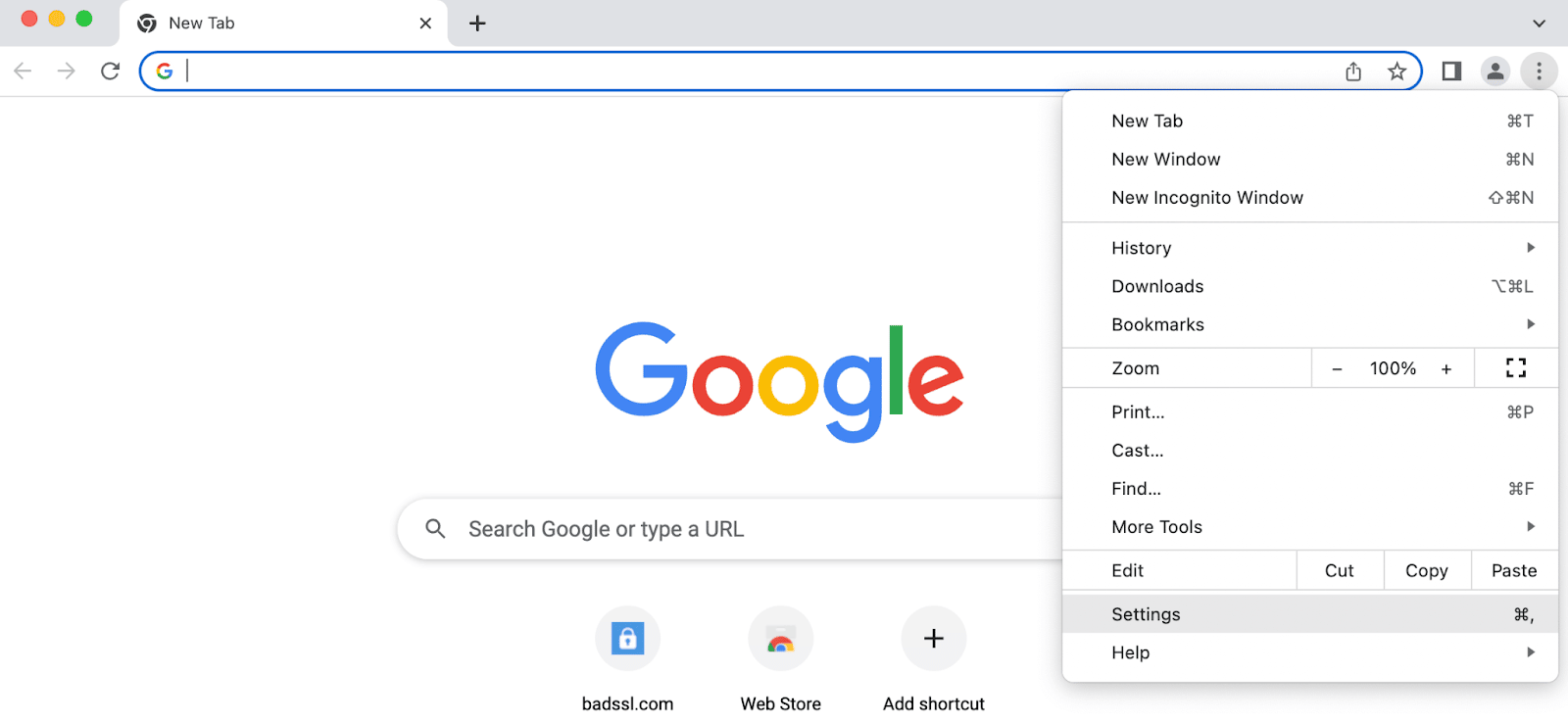 Scroll down to Privacy and security and select Clear browsing data: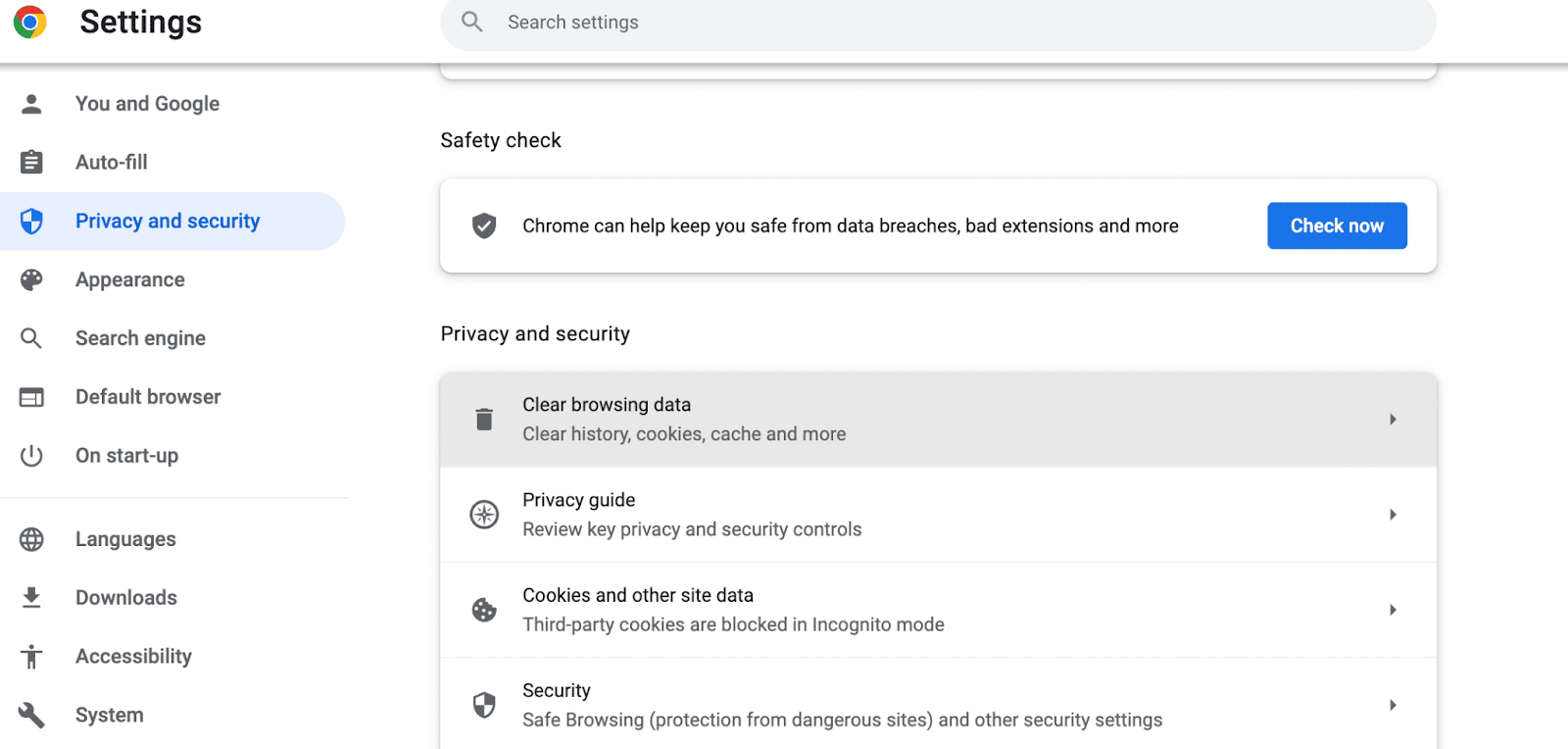 Now, you can either choose Cookies and other site data, Cached images and files, or Browser history. Make sure that you check at least the first two options. Then hit Clear data to clear your Google cache.
Later in this post, we'll also show you how to do this in other leading browsers!
7. Reset the TCP/ IP/ DNS Configuration
You might also be able to fix your internet connection by resetting your IP address and Transition Control Protocol (TCP) with Command Line CMD. Plus, you can try flushing the Domain Name Server (DNS).
To get started with this method on Windows, press the Windows Key + S to search for a command prompt. Then, enter the following commands to reset TCP and IP:
netsh winsock reset

netsh int ip reset

ipconfig/ release

ipconfig/renew
To flush the DNS cache, add this command:
ipconfig/flushdns
After each command, hit the Enter key to run it. Then, try restarting your system.
If you have a Mac, head to System Settings > Network. Click on your network, hit Details, and finally, select TCP/IP. Now choose Renew DHCP Lease to refresh the settings.
You'll also need to flush the DNS cache. The correct command will depend on the version of Mac you're running on your computer.
First, select the Apple symbol at the top left of your screen and hit About This Mac. You'll now be able to see your version: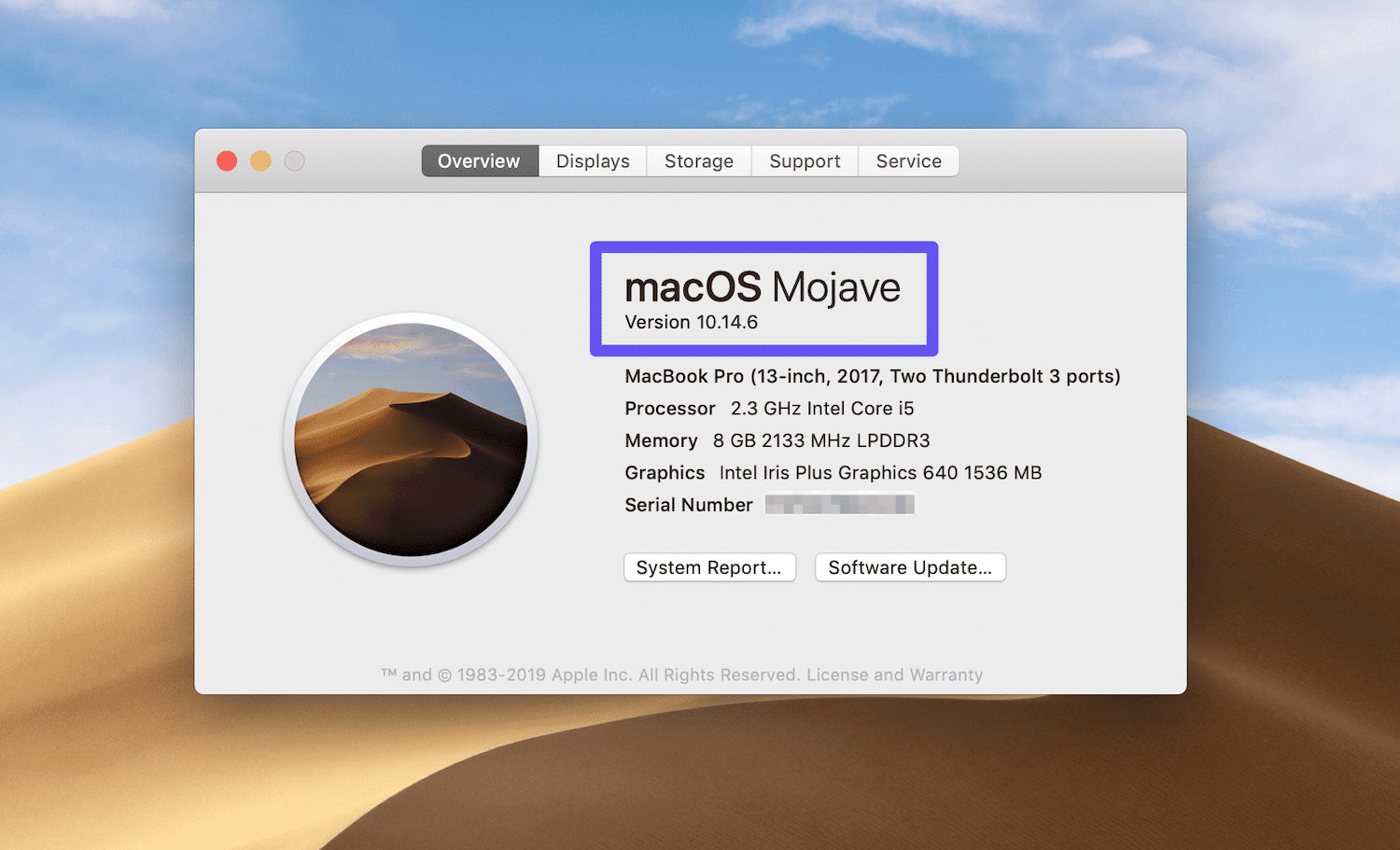 We then recommend following the steps outlined in our guide on how to flush the DNS cache on Mac devices. Here we include all the commands and show you how to enter one into your system.
8. Update Your Windows Drivers
Windows drivers run everything on your computer, from display configurations to how your hardware interfaces with software. If you think the ERR_INTERNET_DISCONNECTED error originates from your device rather than the browser, it's worth updating your Windows drivers.
Some Windows manufacturers have dedicated applications to help you do this. For example, HP provides the HP Support Assistant app. However, if you don't have access to an app, you can also update your Windows drivers through Windows Update.
Open the Search bar and enter "device manager". Then, click on Device Manager: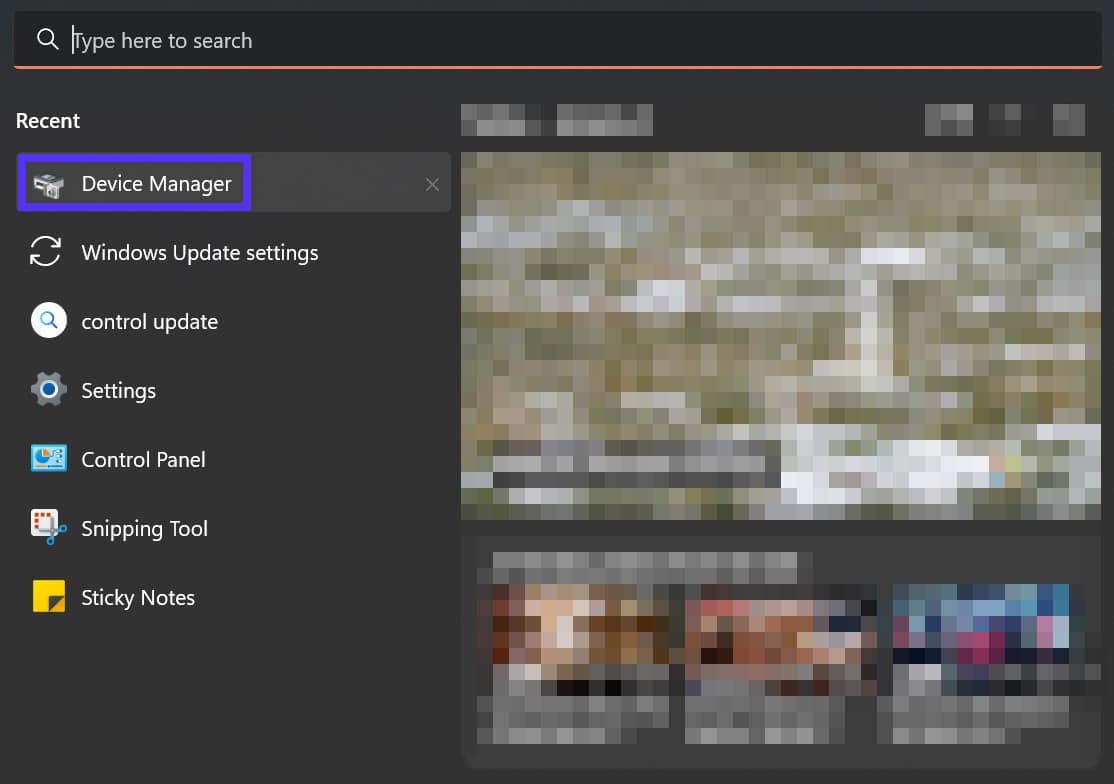 Now right-click on the device you'd like to update and select Update driver: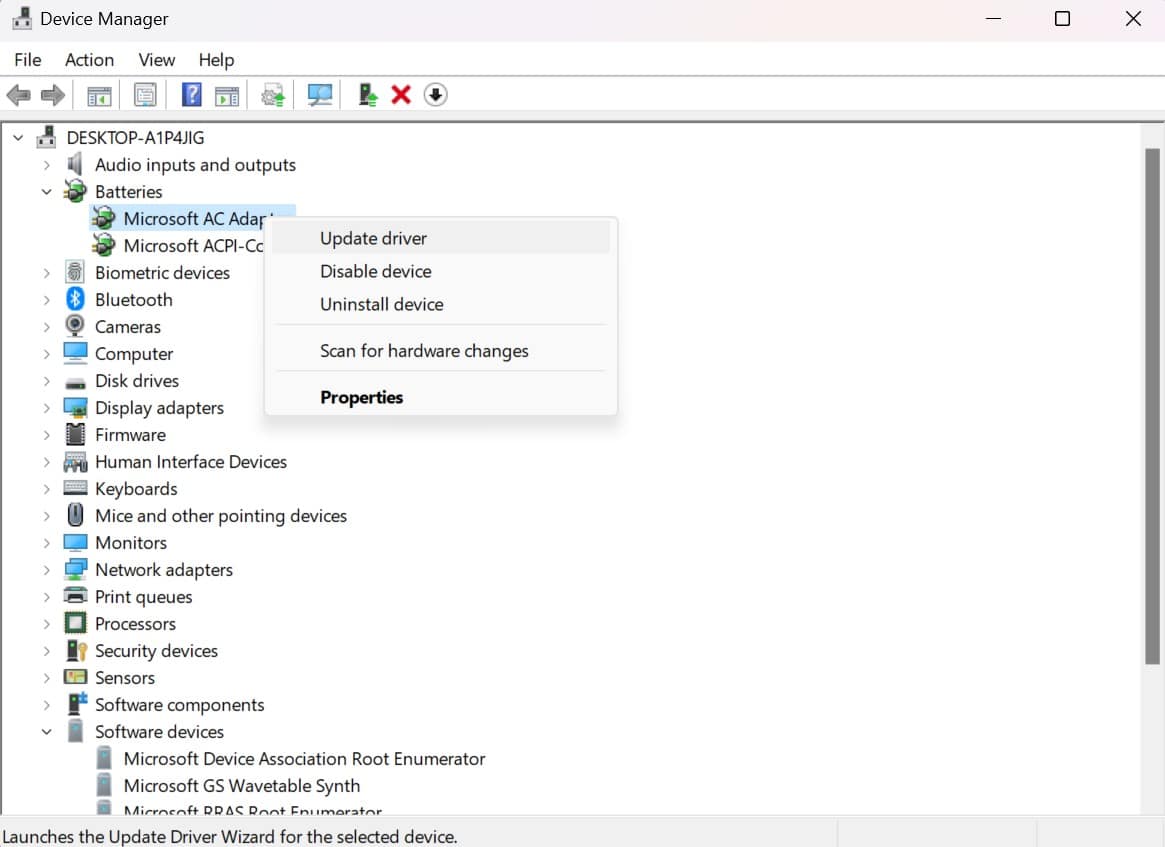 You should now see a popup asking you where you would like your computer to search for the updates. Select Search automatically for drivers. If Windows finds a new driver update, you will be able to select it and install it.
Note that keeping your Windows computer updated regularly can also prevent issues with its drivers. You can find any available updates by heading to Settings > Windows Update: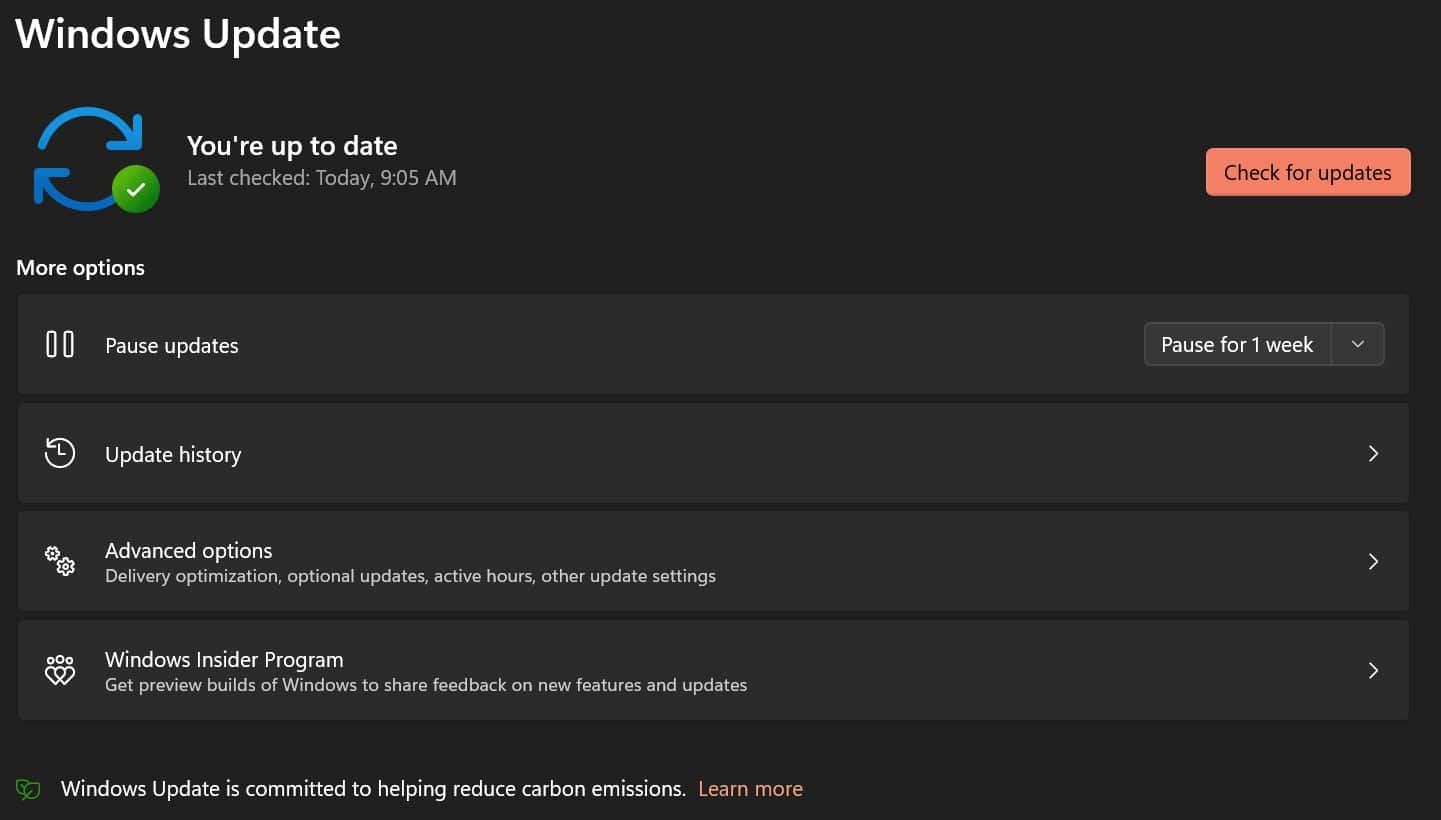 Windows will automatically look for updates and display them here. You can also click on Check for updates to confirm that you're running the latest version of Windows.
How To Fix the ERR_INTERNET_DISCONNECTED Error in Other Browsers
Although the ERR_INTERNET_DISOCNNECTED error is common in Google Chrome, it can appear in almost any browser. Many of the tips we've covered are still relevant because they relate to your computer settings.
However, we'll also show you how to clear your browser cache in different browsers. Let's start with Brave!
Brave
To clear the ERR_INTERNET_DISCONNECTED error in the Brave browser, type "Brave://settings/" into the search bar. Then, scroll down and select System: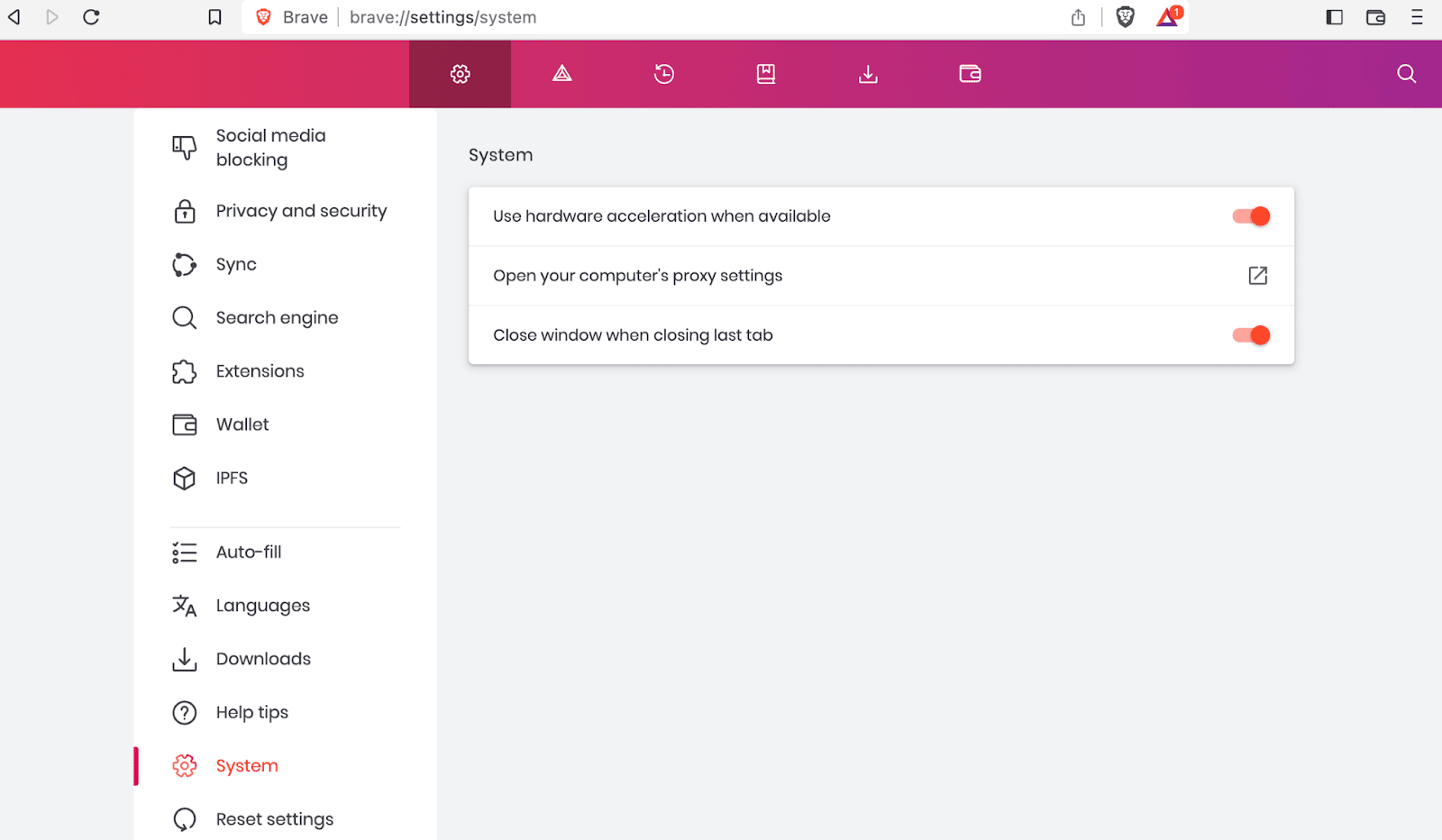 Now, open your computer's proxy settings. This will take you to a subpage of your Windows settings where you can disable the Automatically detect settings configuration. Then, try to reconnect to the internet.
To clear your Brave browser cookies and cache, switch to Privacy and security: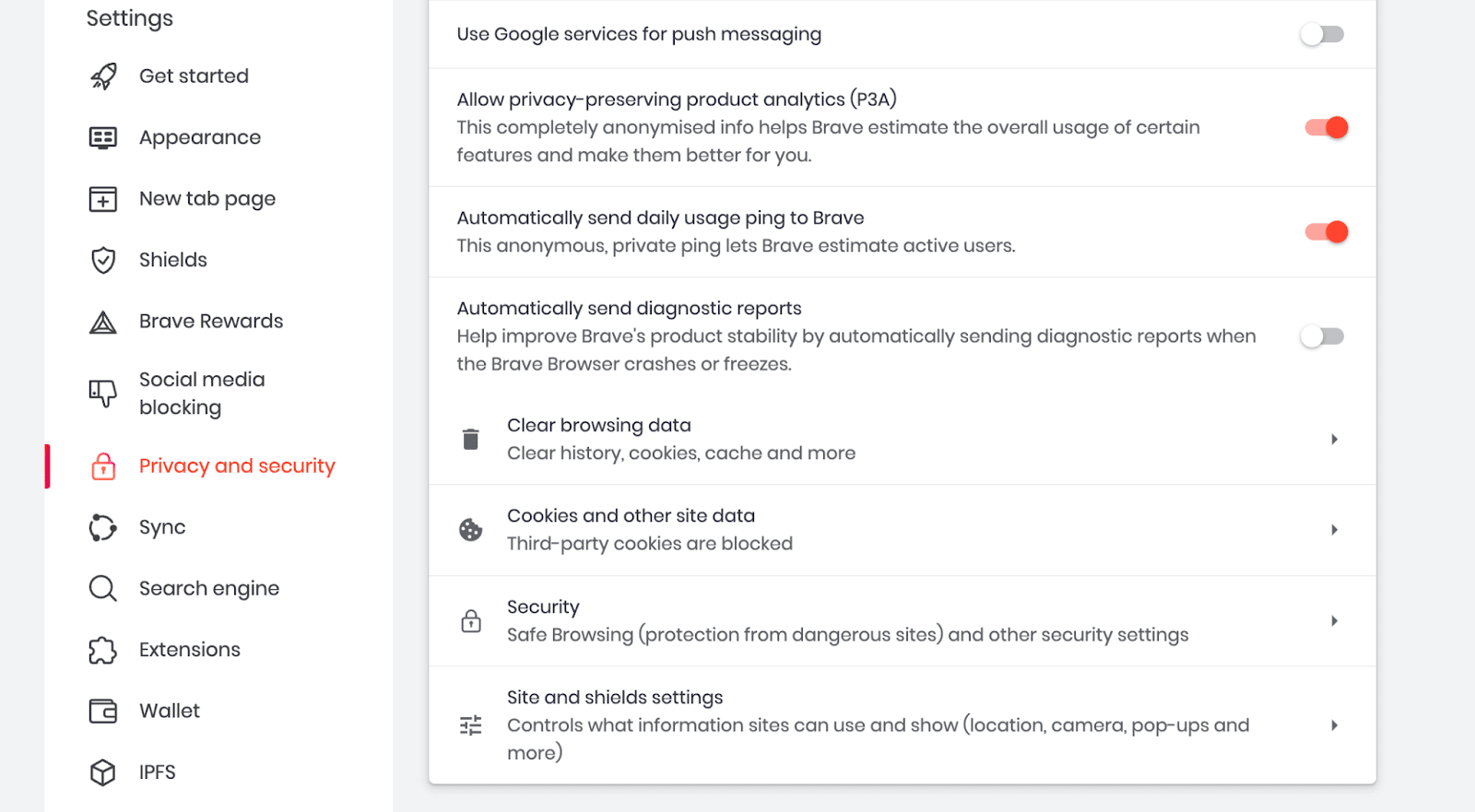 Then, hit Clear browsing data and check the boxes that apply to you.
Mozilla Firefox
If you see the ERR_INTERNET_DISCONNECTED error in Mozilla Firefox, try clearing the cache. Click on the three horizontal lines in the browser and select Settings.
Next, go to Privacy & Security and find Cookies and site data:

Then, select Clear Data and make your selection. Hit Clear to confirm the action and restart your computer.
Microsoft Edge
To fix the ERR_INTERNET_DISCONNECTED error in Microsoft Edge, type "edge://settings/" into the search bar to bring up the browser settings. Then, select the three horizontal bars and click on System and Performance: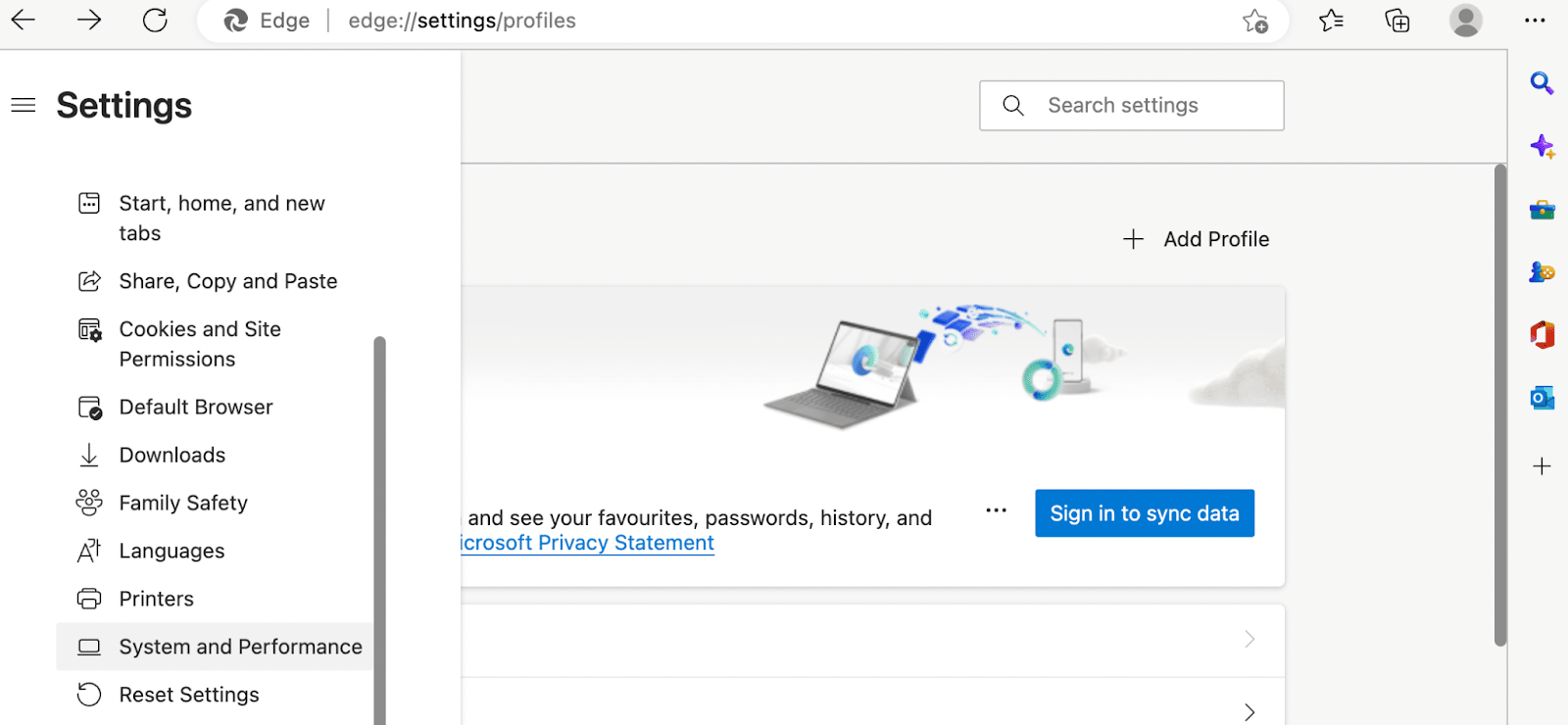 Now, open your computer's proxy settings and make sure the box that says Auto Proxy Discovery is unchecked: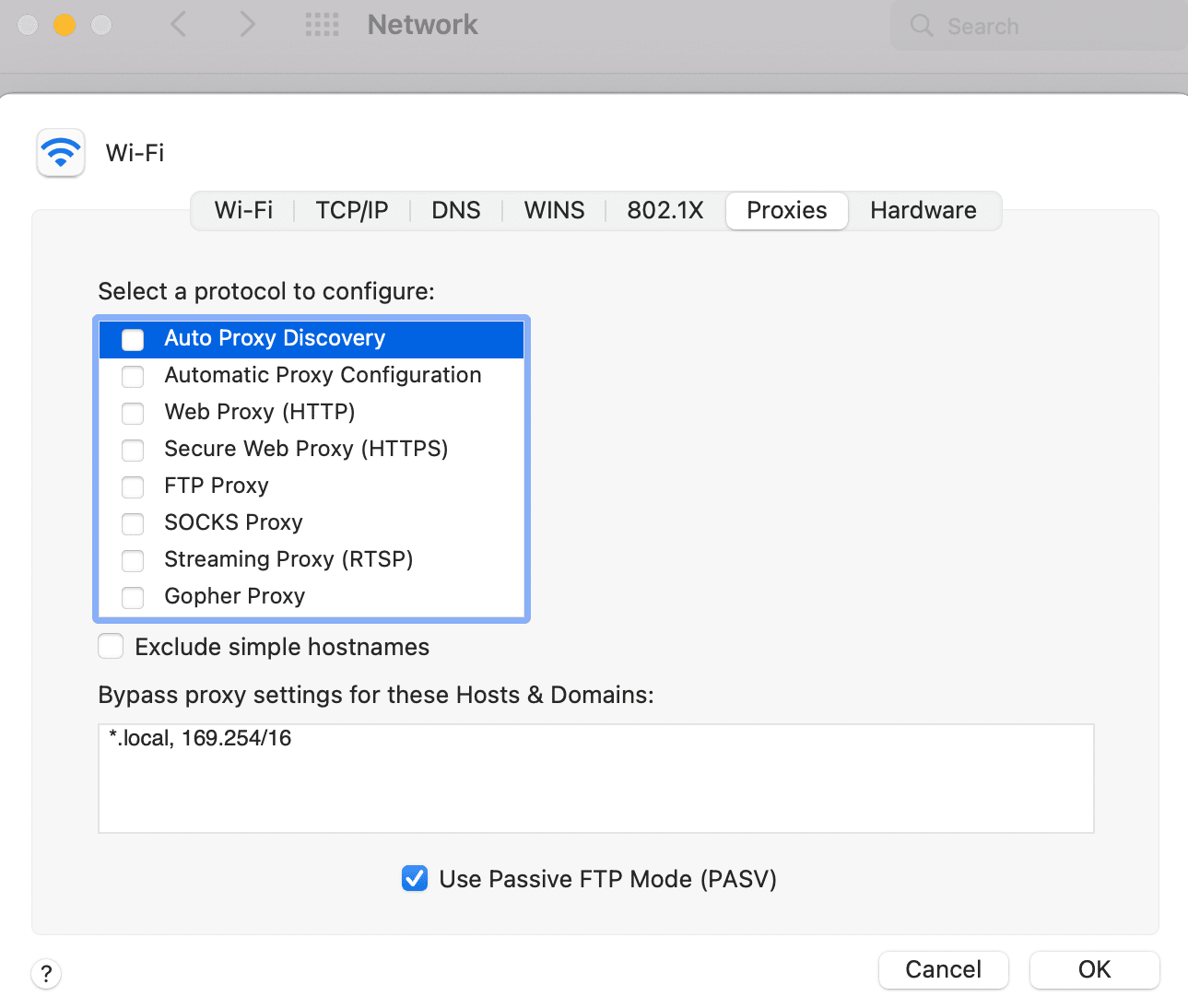 If this doesn't work, you can try clearing your cache by returning to Settings and selecting Privacy, Search, and Services. Then, under Clear browsing data, click on Choose what to clear:

Here, choose cookies and other site data and cached images and files. Finally, select Clear Now to complete the action.
Summary
It can be frustrating to encounter the ERR_INTERNET_DISCONNECTED error while trying to access a website. Fortunately, this problem is relatively straightforward to fix.
For instance, it could be as simple as verifying your internet connection to clear the error. On the other hand, you may need to clear your browsing data or disable your firewall. We recommend following all the steps in our tutorial to ensure you've covered all the bases.
If you're seeing frequent error messages on your WordPress website, it could be time to upgrade to a higher-quality web host. At Kinsta, all our hosting plans include expert support to troubleshoot issues quickly. Check out our plans today to get started!