Calligraphy is used across printed and digital materials in a variety of ways. Its distinct shapes and style capture attention immediately. And it's really a category of typeface that has stood the test of time.
Making the transition from hand lettering to digital format, calligraphy is now used in marketing materials, in website headers, and in social media graphics. It's everywhere and if you haven't used them yet in your designs, it's probably a good time to consider them.
First, let's spend a little time discussing the history of calligraphy.
Calligraphy Throughout the Ages
Calligraphy is a true art form that's been around for centuries. Whether written by hand or designed for printed media, calligraphy offers so much character and personality to each letter. It is both functional and expressive.
And while it's not the most legible form of writing, it is designed with impact in mind. Each letter stands as its own work of art.
A Brief History of Calligraphy
Calligraphy has its roots in ancient China, where each character was carved into animal bones. This was later moved to brushes and paper. The art from then made its way into Japan and Korea, each country with its own style.
What you are likely most familiar with is western calligraphy, which uses the Latin alphabet. Romans uses quill pens to write on long rolls of paper. Later, Christian monks adopted the practice to copy biblical texts. Eventually, steel nibs replaced the quill, offering sharper lines.
While the word calligraphy is Greek in origin and means "to write with beauty," the style of writing has been found all over the world. Various scripts have been found written in countries the world over in Arabic and Hebrew as well.
Calligraphy in Printed Materials
All calligraphy was completed by hand until the moveable type was invented. Then, in around the 1450s in England, each character was engraved on a piece of metal. These were then all arranged into a full page's worth of type and put into a frame.
Then, it was placed into a press, ink was rolled over it, and then it was pressed onto paper. Several copies of calligraphic works could be created this way, if each piece of moveable type was created in the same style.
When to Use Calligraphy Fonts
Calligraphy fonts can't be used for body text because it would just be too hard to read. However, they can make an excellent impact in other ways. Here are just a few ideas:
Logos
Headers
Subheaders
Graphics
Social media images
Promotional materials
The Best Calligraphy Fonts
You've waited long enough!
Here's our big list of calligraphy fonts. Remember to read all the licensing details of all HTML fonts before determining if it'll be a good fit for your next project. With that one caveat in mind, let's explore!
1. Sketsa Ramadhan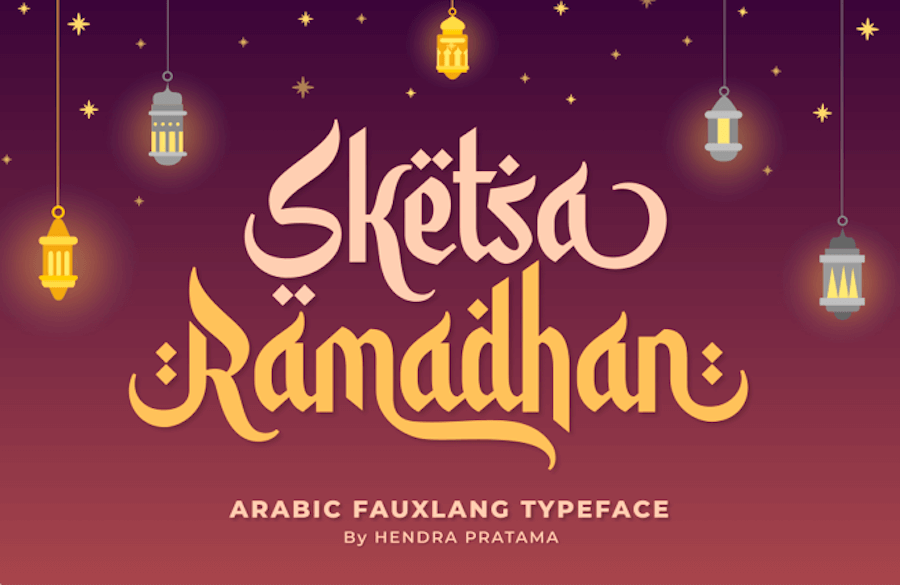 Sketsa Ramadhan is a delightful example of a calligraphy font that is based on the Arabic calligraphy tradition. With large accents, trailing ligatures, and plenty of stylish choices, this font is a natural choice for those looking to embrace an Arabic look in their text.
2. Lovely Home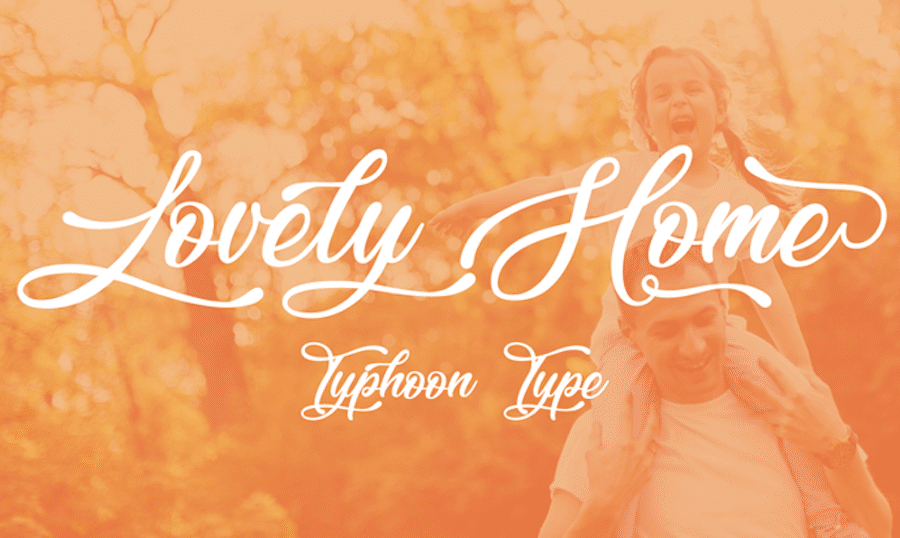 And then there's Lovely Home, which adds a touch of simplicity will still embracing flourishes throughout. This font has stretched out letters, delightful connections, and an overall classic look that is befitting of any "home" sign.
3. Beautiful People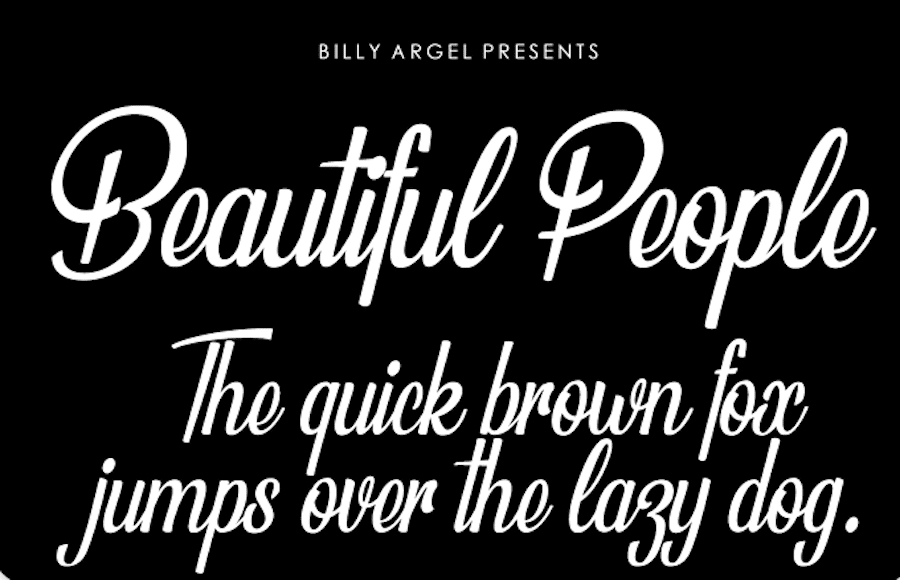 Or, you could opt for Beautiful People. This calligraphy font leans slightly to the right, which makes it look quite formal and elegant. You can imagine it used on invitations or some such. For digital media, it would look great in logos and headers, alike.
4. A Aidilfitri Font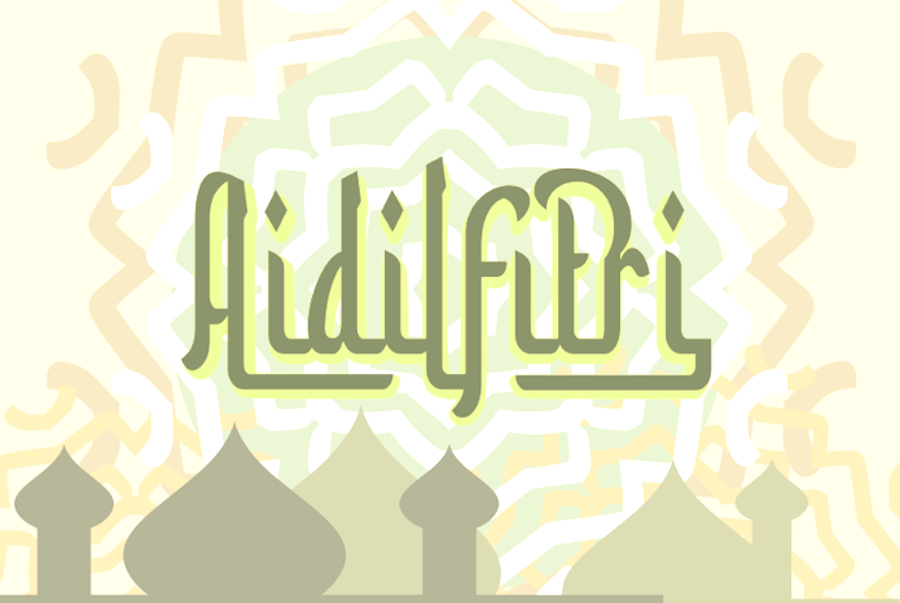 The A Aidilfitri Font is another Arabic inspired font that simultaneously adds a sense of history and elegance to any text you choose. It can be used for titles or headers. It's a bit difficult to read but could be used for impact text.
5. Caranda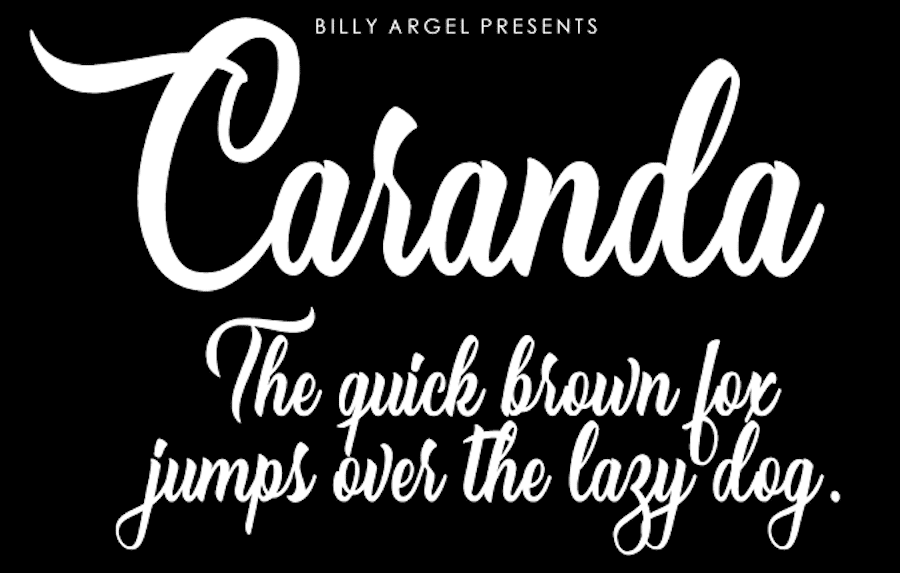 Another possibility is Caranda. This calligraphic font is another classic example that leans heavily into script territory. It has flourishes aplenty without getting gaudy.
6. Beautifuly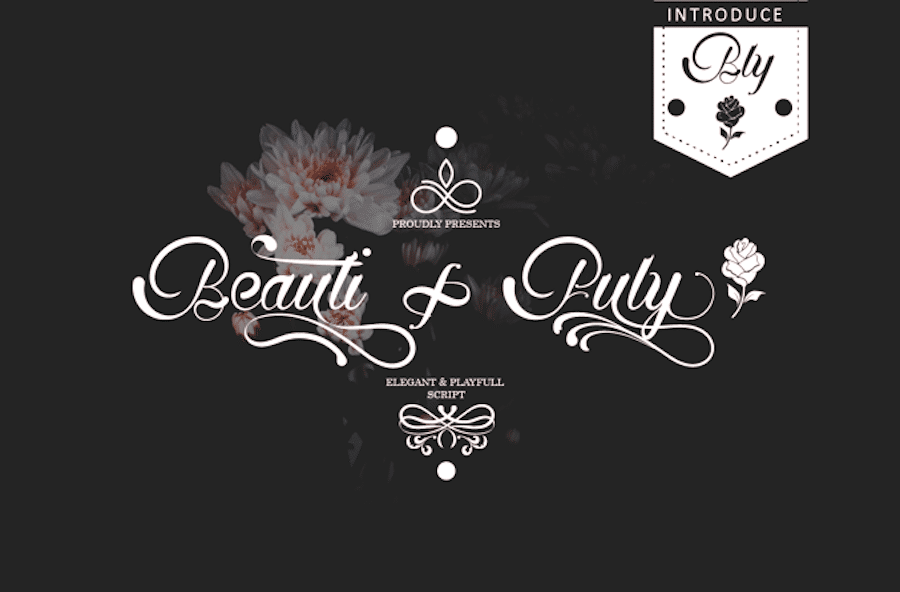 The Beautifuly font is another great calligraphic font choice that speaks to subtlety. This font is feminine and flourish-filled but is still quite legible. There are some interesting symbol options included here as well.
7. Brotherline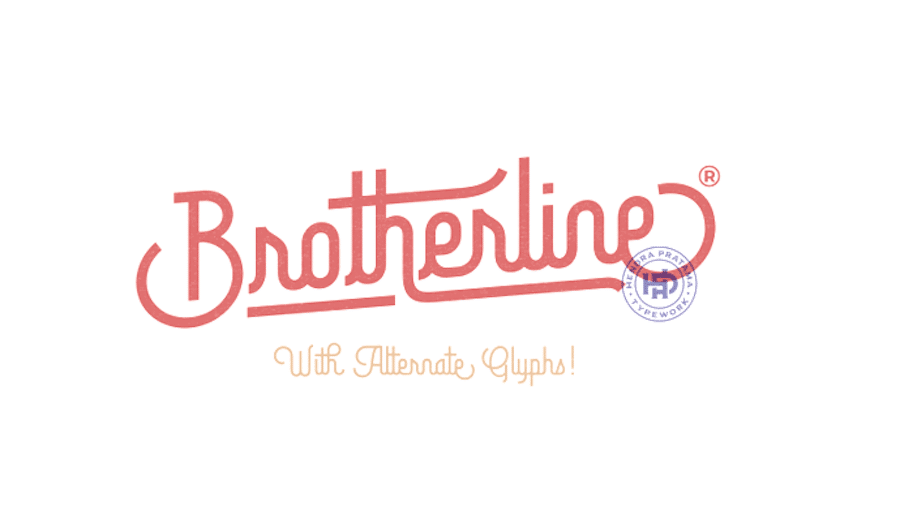 Or you might like Brotherline more, which is the simplest font we've featured here so far. It's structured and slightly geometric. It also comes with alternate glyphs, providing you with even more options to customize your text.
8. Birds of Paradise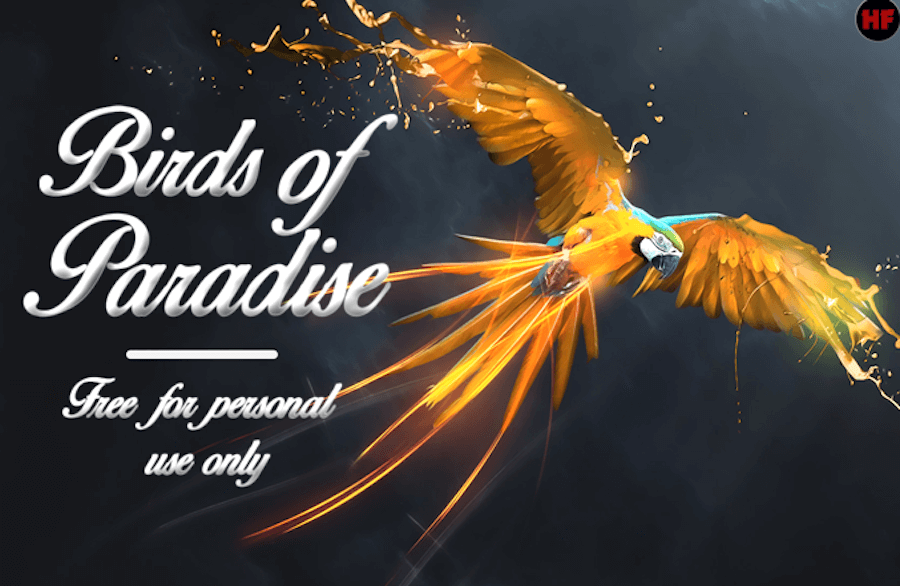 Birds of Paradise is still another option. This is a pretty standard calligraphy or script font that would serve well for highlighting your headers, subheaders, logos, or social media graphics. It's familiar and a tried-and-true choice.
9. Calling Angels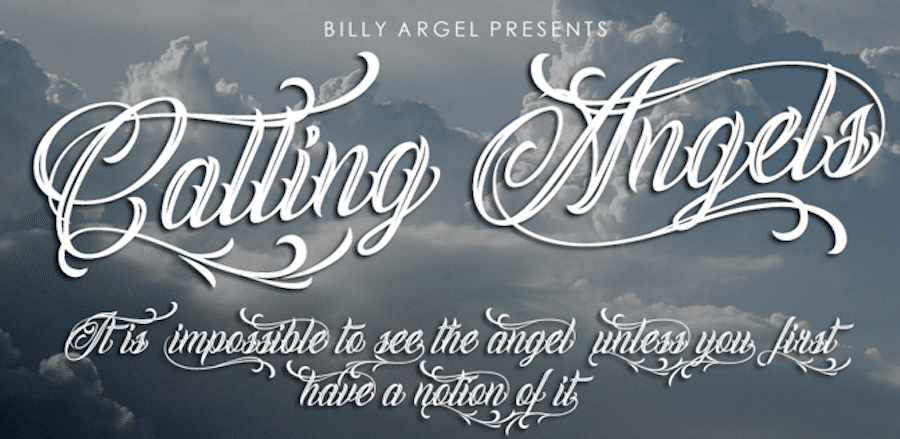 Another calligraphy font worth a look is Calling Angels. This one is a real stunner, with additional line strokes on each letter, giving it a unique and classic vibe. Titles written in this font will look as though they're on the title card of an old movie.
10. Russel Dexter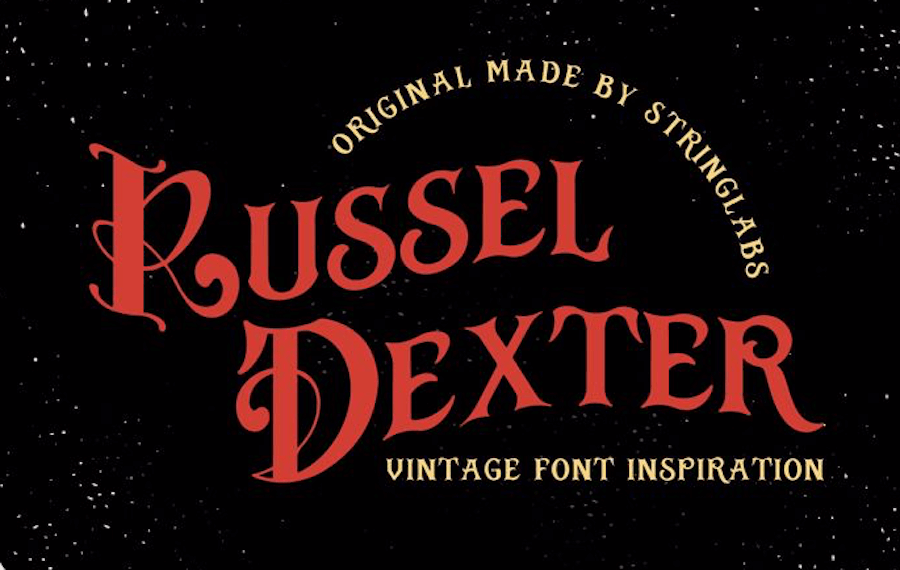 Or Russel Dexter might be more your preference. It combines classic western calligraphic forms with modern details. The combination of thin and thick lines add depth and interest to each letter.
11. Hello Olivia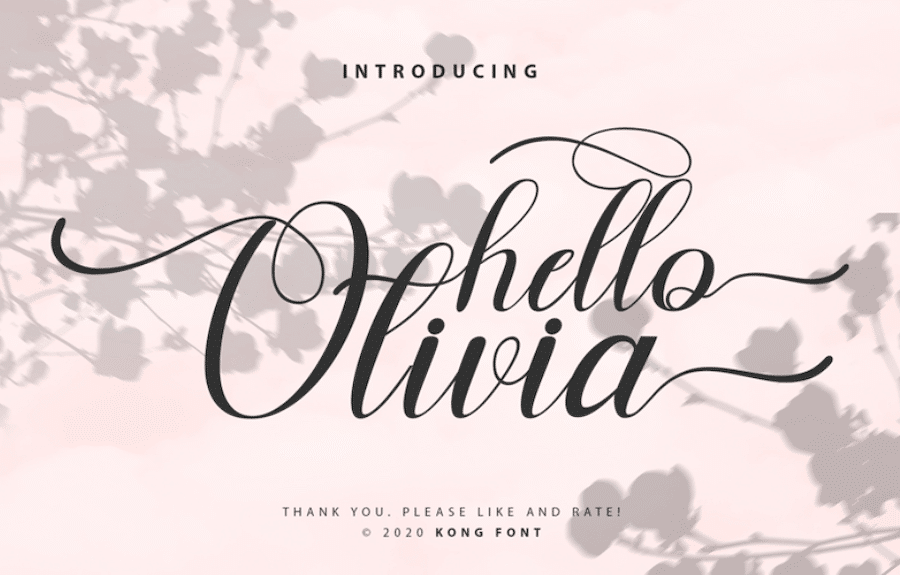 Perhaps Hello Olivia is more your style. This script-style font offers lengthy ligatures, swirls, and curlicues to give your text personality. This is a calligraphy font that manages to maintain a sense of airiness and lightness despite its embellishments.
12. Champignon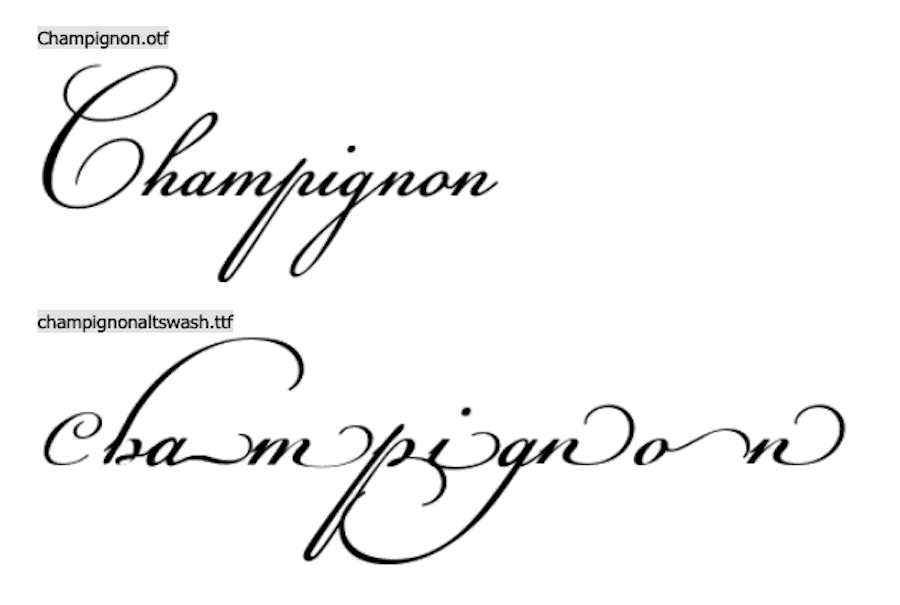 Champignon is another stylish choice. It has a luxurious look that would work on invitations or certificates as well as website headers and logos. It's fancy but still legible — a difficult balance to achieve. It also has a familiarity to it and is reminiscent of famous logo fonts.
13. Lambresia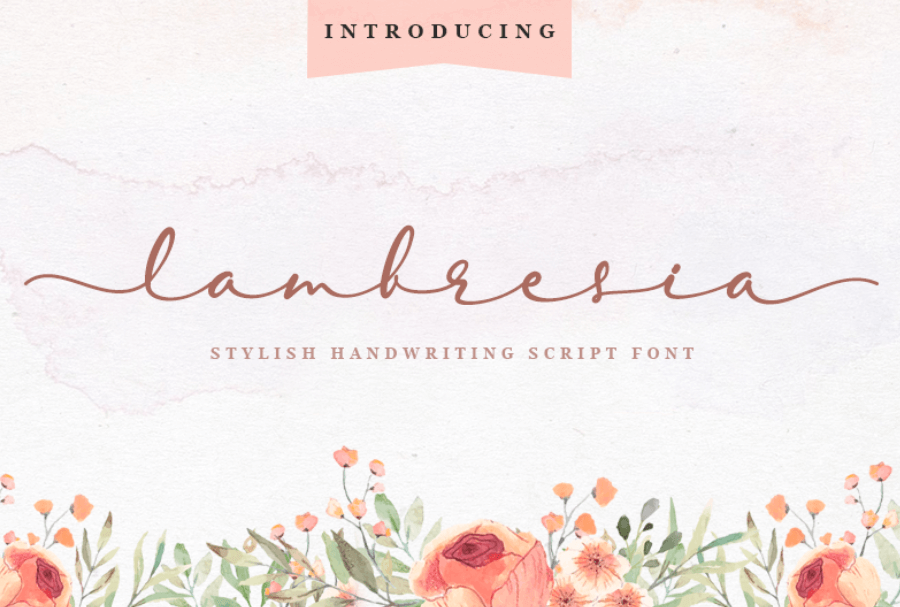 Lambresia is another lovely option that I could see being used in a number of applications. The handwritten style is low-profile and easy going. It has a lazy look to it, and I mean that in the best possible way. It just looks easy and that makes it an appropriate choice for headers, signatures, and titles.
14. Sindentosa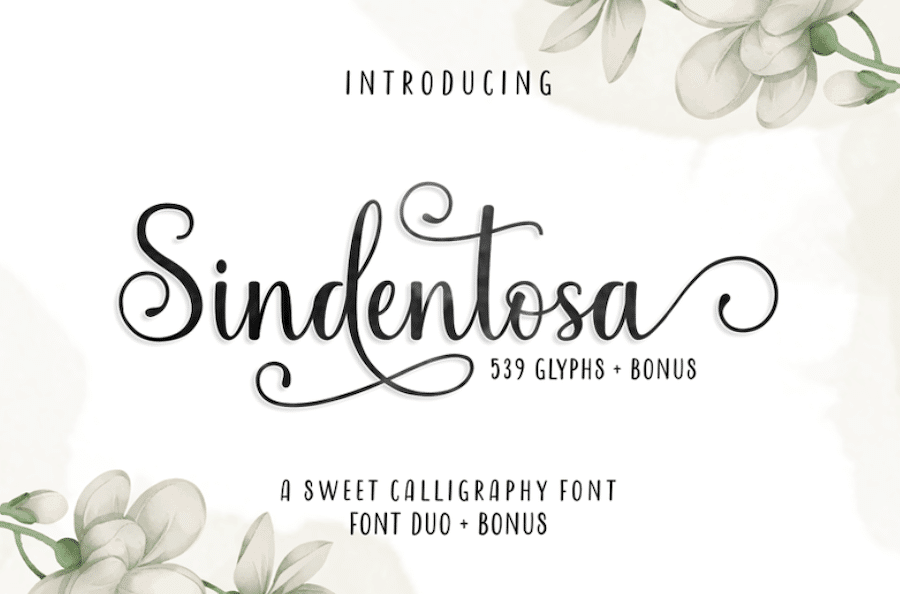 Sindentosa is still another great calligraphy font choice. It's described as "sweet" and I think that's apt. This font comes with 539 glyphs, too, which adds to its versatility. The font itself is decidedly upright. It's clear and legible with flourishes in key areas that add style without sacrificing readability.
15. Moonday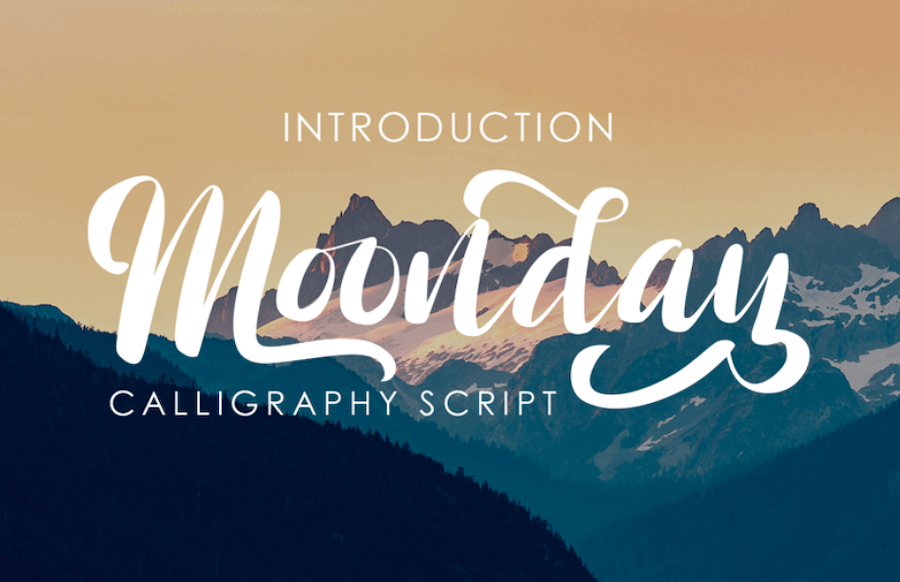 Or, you could opt for Moonday, a calligraphy script that is bold, chunky, and quite unique. Its thick lines transition into super thin lines here and there, adding to that real-life calligraphic look. You can just imagine pen strokes accomplishing the same.
16. Acuentre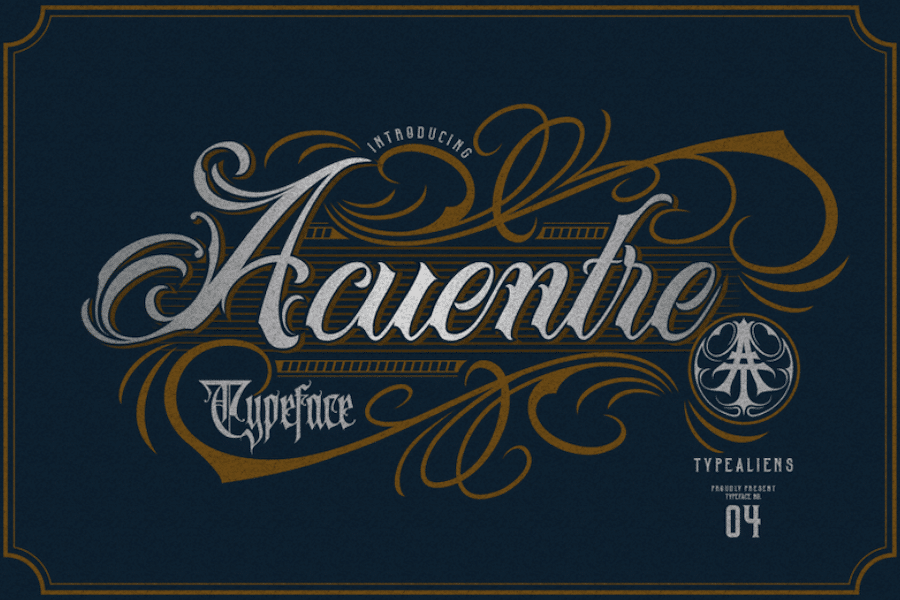 An undeniably fancy choice is Acuentre. It is sort of gothic and sort of old-fashioned while maintaining a modern appeal. It's over-the-top and full of design accents that make it stand out. If you want something gaudy that makes a statement, Acuentre is a good choice.
17. Hanitha

Hanitha is another appealing choice. This lovely script font is bold and declarative. It's designed to make a statement. With little hearts dotting the "i's" how can it not? Long ligatures and swirled embellishments finish off the look here.
18. Valentina Walker

Valentina Walker is feminine and fancy and would suit a variety of circumstances well. This font is attractive to look at, legible, and stylish but doesn't make a huge fuss about it. In a list of fonts on the edge of doing too much, Valentina Walker is understated and unassuming.
19. Blacksword

Still another solid choice is Blacksword. This font is sweeping and looks like it was penned just a few moments ago using a brush pen. The text leans slightly to the right and features embellishments that add to its handwritten appeal.
20. BlackChancery

BlackChancery is another gorgeous choice and is ideal if you're looking to mimic a classic style on your website. This style of calligraphy font is reminiscent of old-fashioned manuscripts and tomes. If you want to convey a sense that your brand has been around forever, BlackChancery is a good fit for that.
21. Beyond Wonderland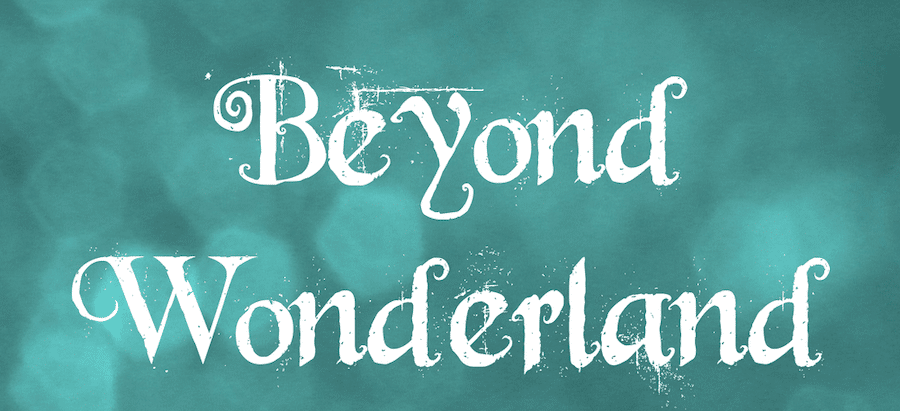 Or maybe Beyond Wonderland would be more appealing to you. The text itself is that of a fairly standard script font. However, it features a variety of accents that make it unique like swirls at the beginning of letters, artifacts, and imperfections in the lines.
22. Mael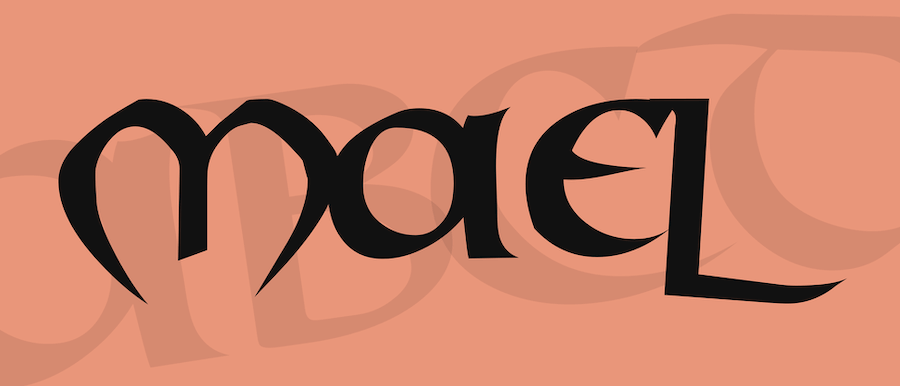 Mael definitely makes a statement. This decidedly Celtic inspired font features sharp and bold lines that demand attention. It strikes a balance between old world calligraphy styles and modern font preferences that makes it appealing and useful for titles, social graphics, and more.
23. A Dark Wedding Font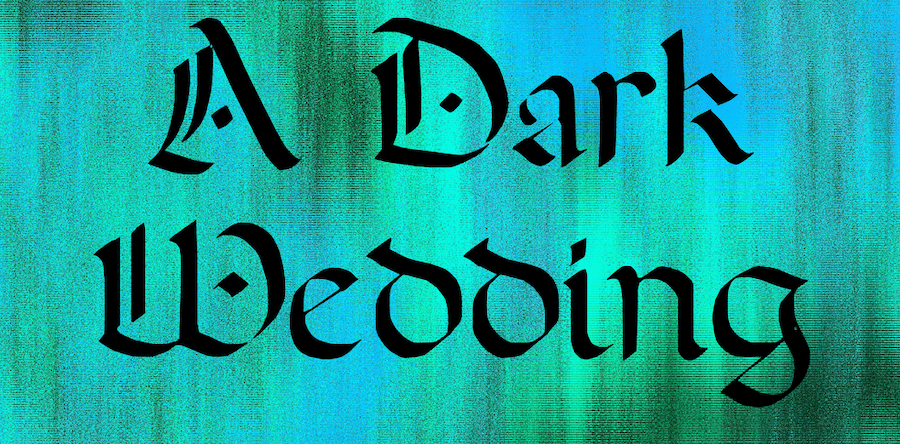 You could always consider A Dark Wedding as well. This is another font that leans heavily on traditional western calligraphy styles including the doubled lines and accents dotted here and there. It does a good job of looking like it's from olden times while still maintaining a baseline level of legibility.
24. Pure Evil 2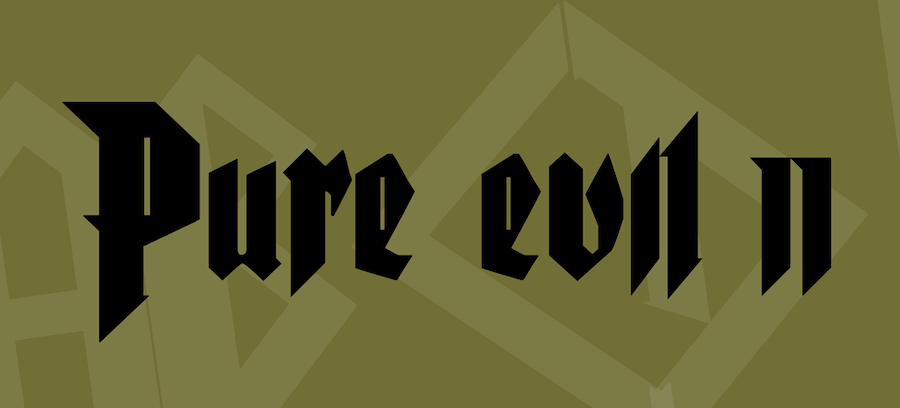 Pure Evil 2 is another option worthy of consideration, especially if you want to convey a sense of foreboding or strike an ominous tone. This font looks like it could be used in a horror movie's title card with thick lines, sharp angles, and an overall geometric design.
25. Satanas Humanum Salvator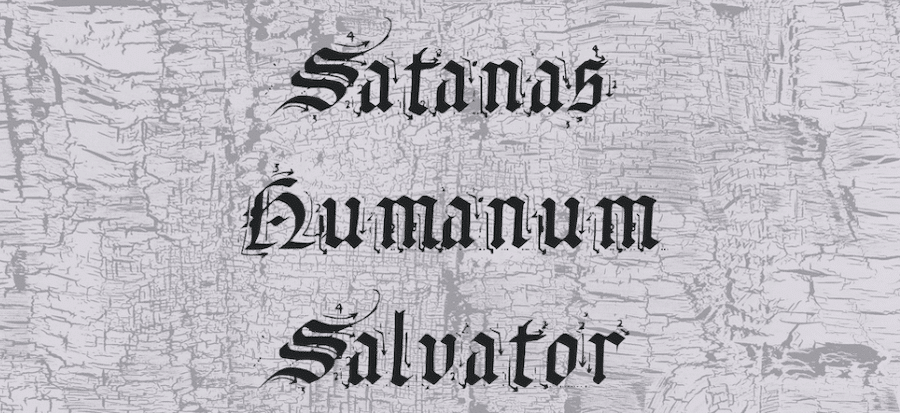 Satanas Humanum Salvator is another standout choice, especially if you want to go for a gothic calligraphy style. This font is the epitome of traditional and even includes numbered instructions around each letter for which pen strokes to use (and in what order). This is a truly unique choice that might not suit every situation but it's certainly worth keeping in your backpocket.
26. Benegraphic

Benegraphic is another good choice of font for your next project. This font combines the look of traditional western calligraphy fonts with more modern touches. For instance, the lines are a bit softer and not so sharp. It also has more of a graphical quality and isn't trying to mimic handwritten script so much.
27. Seven Swordsmen BB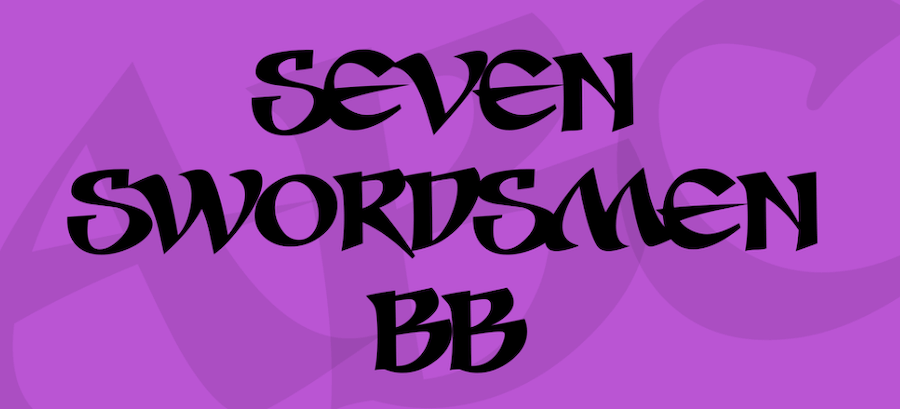 Seven Swordsmen BB is still another option you might want to consider. Contrary to the above font, this one does lean heavily on tradition and mimics real pen strokes quite well. This all-caps font could easily be used for titles or headers, alike.
28. CalliGravity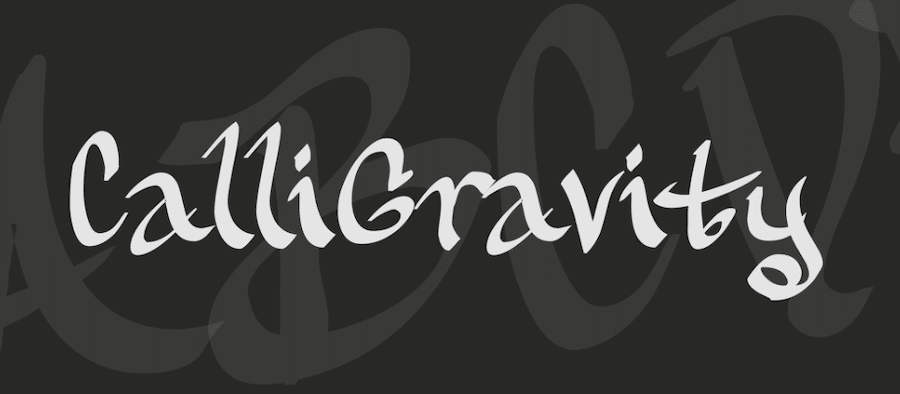 CalliGravity is another gorgeous calligraphy font choice. It has a softer style than some other fonts on this list and that could easily be leveraged for headers and titles that require a slightly more informal look. Basically, this is a good font if you want your text to look fancy but not trying too hard.
29. Dukeplus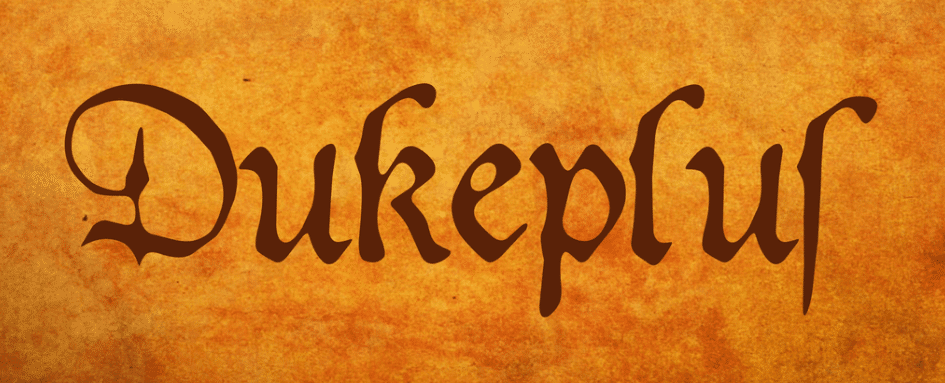 Or perhaps Dukeplus could be the right choice for you. This font is another one that takes cues from western calligraphy traditions but does so in a unique way. This font has all the shapes and lines of traditional calligraphy but instead of crisp lines it has irregular ones, mimicking the variance of pressure from handwriting, I suppose. It's as though ink soaked into the page in some spots more than others. It's a neat effect.
30. Squealer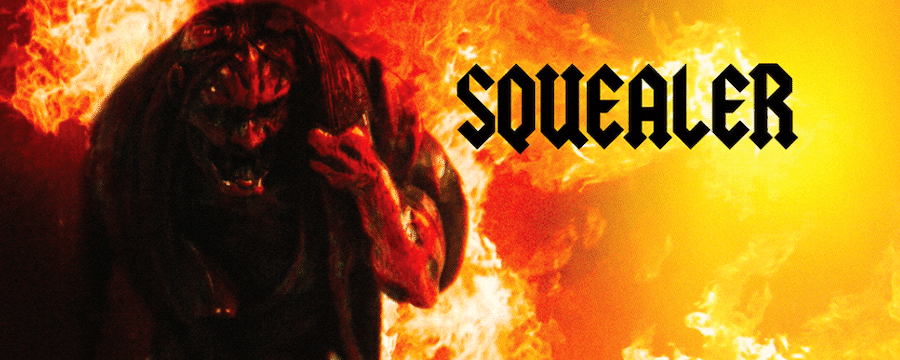 Squealer could be an impactful choice for you if you're looking for something geometric, traditional, and bold. Thick lines, sharp corners, and boxy shapes give this font character. There's no irregularity here at all — just uniformity — which definitely has its place.
31. Fiddums

Fiddums is another eye-catching calligraphy font choice. It's clearly inspired by the font used in the title for a certain spooky family. It has some elements of traditional calligraphy with a few strange odds and ends that make it feel a bit creepy. No matter how it's used, this font is designed to make an impression.
32. Anglo Text

Anglo Text is another font on our list that offers an old-school style. It's set in the traditional western calligraphy style with loops, swirls, and accents that somewhat obscure what the text is actually saying. It could be used for titles but might make even more of an impact for subdued background designs where the impression of text is required — not the actual verbiage.
33. Erotique Sans

Or, there's Erotique Sans, a simple yet elegant font looks to be quite versatile. It has flourishes and accents that make the text look fancy. But no bit of it is unreadable, making this a useful calligraphy font to have on hand. It's versatile in that way. And while it shouldn't be used for body text, it certainly has a role to play in subheaders, quoted text, and the like.
34. Millie

Millie is another solid choice of calligraphy font for your next website project. This geometric style font leans slightly to the right, offering that handwritten feel. It's quite boxy but maintains a sense of personality and modernism. For all its traditional calligraphic strokes, it's not old-fashioned in any way.
35. Beignet JF

Or, you could opt for Beignet JF, a font that leans heavily on traditional pen strokes and styles without feeling outdated. In fact, this one feels quite timeless and would look great in a website's header or for use in blog graphics and the like.
36. ITC Zapf Chancery

ITC Zapf Chancery is bold and makes a statement. This font doesn't offer flourishes and "extras" but it's still certainly a nice font choice for use in titles and headers. Not every calligraphy font needs to be overly fancy. In fact, some can just be simple and to-the-point.
37. Corvetta

Corvetta is a more relaxed calligraphic font choice that mimics the style of someone's lazy handwriting. Again, in a good way. It's casual yet chic. It's got a brunch vibe rather than a formal sit-down dinner affair.
38. Slight

For a lighter touch, Slight could be a good choice. This font has an appropriate name, as it appears as though a pen was only slightly pressed onto paper to make its lines. They swirl, swish, and dance across the page, offering a handwritten look that's workably for titles, logos, and even your wedding invitations.
39. Madelyn

Madelyn is another calligraphy font option. It features loopy letters and stylish offset lines. It looks handwritten in its slight lack of uniformity. And that's precisely its appeal. This font could be used for titles, logos, headers, and graphics, especially since it has a brushed look, too.
40. Amarone

Amarone is still another calligraphy font option that's well-worth your consideration. This font is designed so that it appears as though a pen has skipped a bit when creating the pen strokes. Each line is broken up and spotty. This gives the font texture and adds a touch of personalization to anything you use it for.
41. Puzzled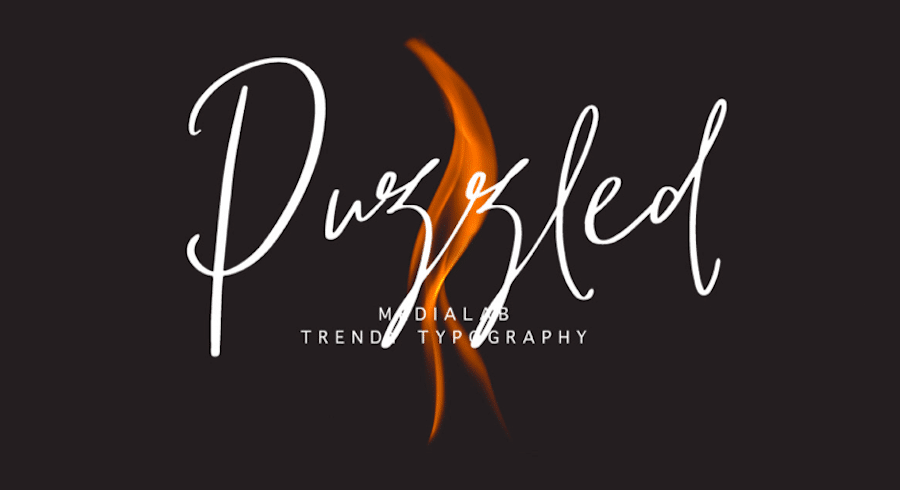 Or you could consider Puzzled, a font that strays from traditional calligraphy and instead offers something modern and graphic instead. This font mimics modern script but doesn't fall in line with the font you'd typically see on handwritten signs in people's homes. It's a bit cooler than that.
42. Piraglen Script Pro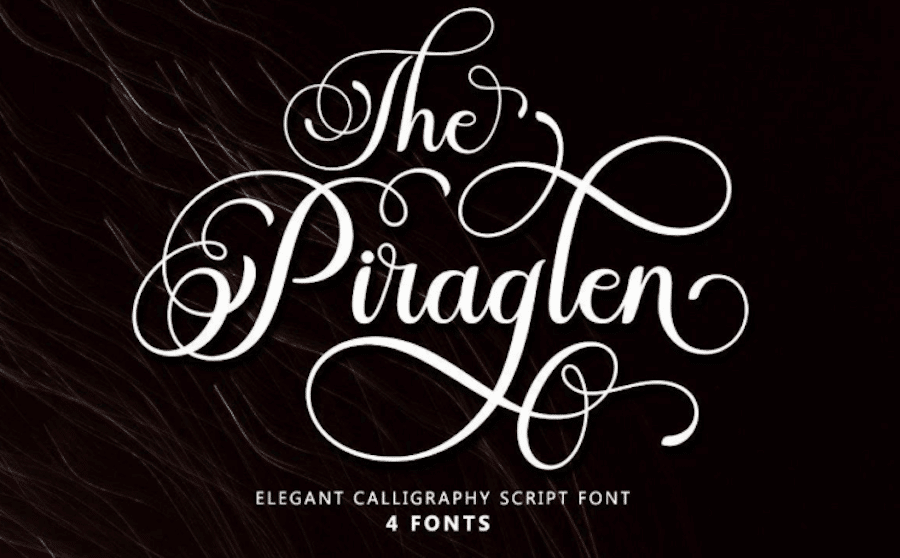 Piraglen Script Pro is still another gorgeous calligraphy font worth a look. The letters themselves use a pretty straightforward cursive font but how they begin and end is positively elegant, filled with flourishes, swirls, and extras.
43. Marisa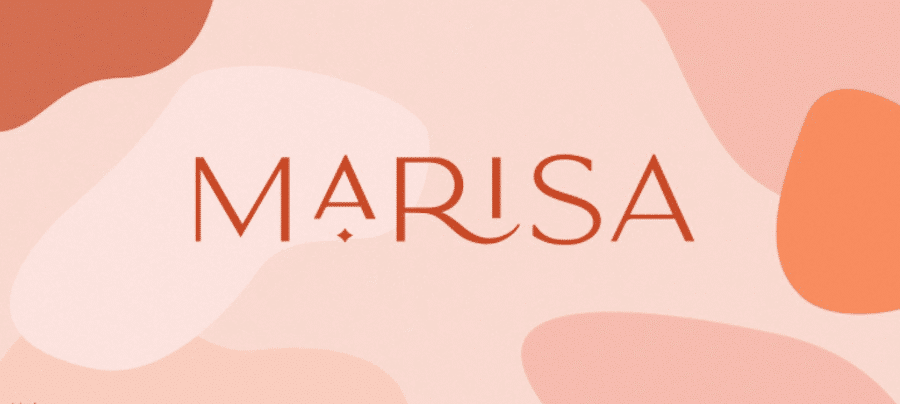 Marisa is another great option. Though not a traditional calligraphy font, it does capture elements of calligraphy quite well, including extended ligatures and dotted accents. As an added bonus of its understated style, it's clearly legible and could be used for just about any purpose.
44. Mallaire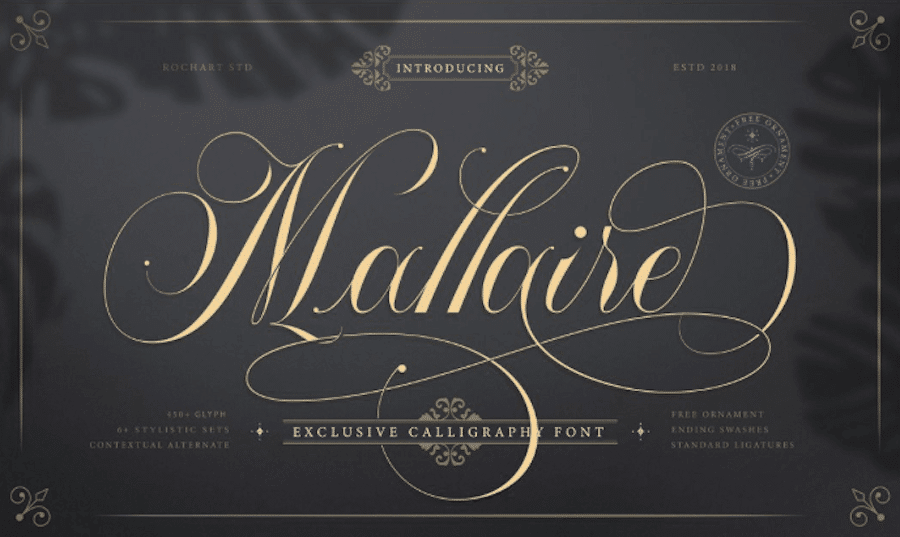 Another font option is Mallaire. This one is fancy. It's elegant and sophisticated. It looks like a font that would appear on a fancy bottle of champagne. It has ligatures for days. And one of my favorite parts is how each line is punctuated by a dot, making it appear as though a pen sat on the page for too long before starting the pen stroke.
45. Auteur

Perhaps Auteur is more your speed. This font is on the less readable side but it is certainly lovely to look at and would work well for adding texture and style to your titles and headers. It leans heavily to the right and features swooping ligatures and flourishes that make words flow elegantly.
46. Nature Boy

Another calligraphic font option is Nature Boy. This font shares many aspects of non-script fonts but includes calligraphic letter shapes, making it a shoo-in for this list. It has a classic fairytale book font look that makes it workable for any project where you're trying to inject a sense of whimsy.
47. Snell Roundhand

Lastly, there's Snell Roundhand, which blurs the line between standard script and calligraphy fonts. The letter design is straightforward here but you can expect some extra stylish ligatures to pull the whole thing together. It shows extra promise for use in monograms.
Summary
When putting together a new website or a website redesign, it's important to think about fonts early in the process. After all, the fonts you choose can make a huge impact on the overall outcome of the project. And considering calligraphy fonts as a part of that process stands to add style and sophistication to the finished product.
Here, we've covered a brief history of calligraphy as it pertains to digital media. We also briefly discussed some of the best ways calligraphy fonts are used online. We spent the majority of our time here, however, discussing the very best calligraphy fonts currently available for use on your website. They couldn't be more different in terms of the overall design. But what they share is a common sense of style and sophistication.
Calligraphy fonts first and foremost look nice. And if you want to add a bit of that elegance to your website, at least one of the above-mentioned fonts should do the trick. Happy browsing and creating!
Suggested reading: Email Typography: 8 Best Fonts for Email