Love them or hate them, banner ads are a big part of the internet. When it comes to monetizing your website, ads can be an easy option.
If you are just getting started with display advertising or looking for ways to increase your brand's reach, display advertising (sometimes called banner advertising also) is a great option.
In this article, you'll learn everything you need to know about banner ads, how they work, common banner ad sizes, and most importantly, which ads perform the best.
What Are Banner Ads?
A banner ad (or web banner) is a type of online advertisement that embeds a graphic on a web page to get traffic to a website (the advertiser).
Banner advertisements were some of the first ads published on the internet. They are designed to be eye-catching so users click on them and get redirected to an external site.
They look like this:
It has been nearly two decades since the first banner ads were introduced, and since then, digital advertisers have had a love-hate relationship with them.
There is no denying the effectiveness of banner ads in helping brands become widely known and getting them seen on hundreds of websites across the internet.
But, at the same time, web design experts consider them no more than intruders on websites as banner advertisements can mess up the native design and branding with their own very powerful identities.
Having said that, though, we know paid advertising is one of the ways businesses take advantage of for bringing more eyes to their product and services.
What Is Display Advertising?
It's important to make the distinction:
Display (or banner) advertising involves putting graphical display ads across the top, bottom, and sides of a web page.
Banner ads can be static or animated. A static ad is just a plain clickable image that takes viewers to the targeted website. An animated ad serves the same purpose, the only difference is that its content is dynamic.
Google offers the largest ad display network in the world, reaching around 90% of web users globally.
Although there are alternative networks, these ads target a broader audience across different blogs and websites, enhancing their awareness of your brand.
How Do Banner Ads Work?
We've all seen the use of banners to advertise goods and services in brick-and-mortar stores. Online banner ads are built on the same premise as print ads and have a similar effect on internet users.
However, the primary function of banner ads is not only to get seen but to get clicked on, leading the user straight to the business website where they'd hopefully make a purchase.
Banner ads can be a solid business growth strategy. Here are a few reasons why businesses invest in online banner advertising:
1. Drive Traffic to Website
When banner ads are creative enough to tempt the audience, they can attract people to click-through to the advertiser's website.
Brands use various techniques and tools to measure their banner ads' effectiveness at enhancing the flow of traffic.
Keep in mind basic design principles here and use different fonts and vibrant colors for a banner. Here is an excellent example of an eye-catching banner ad: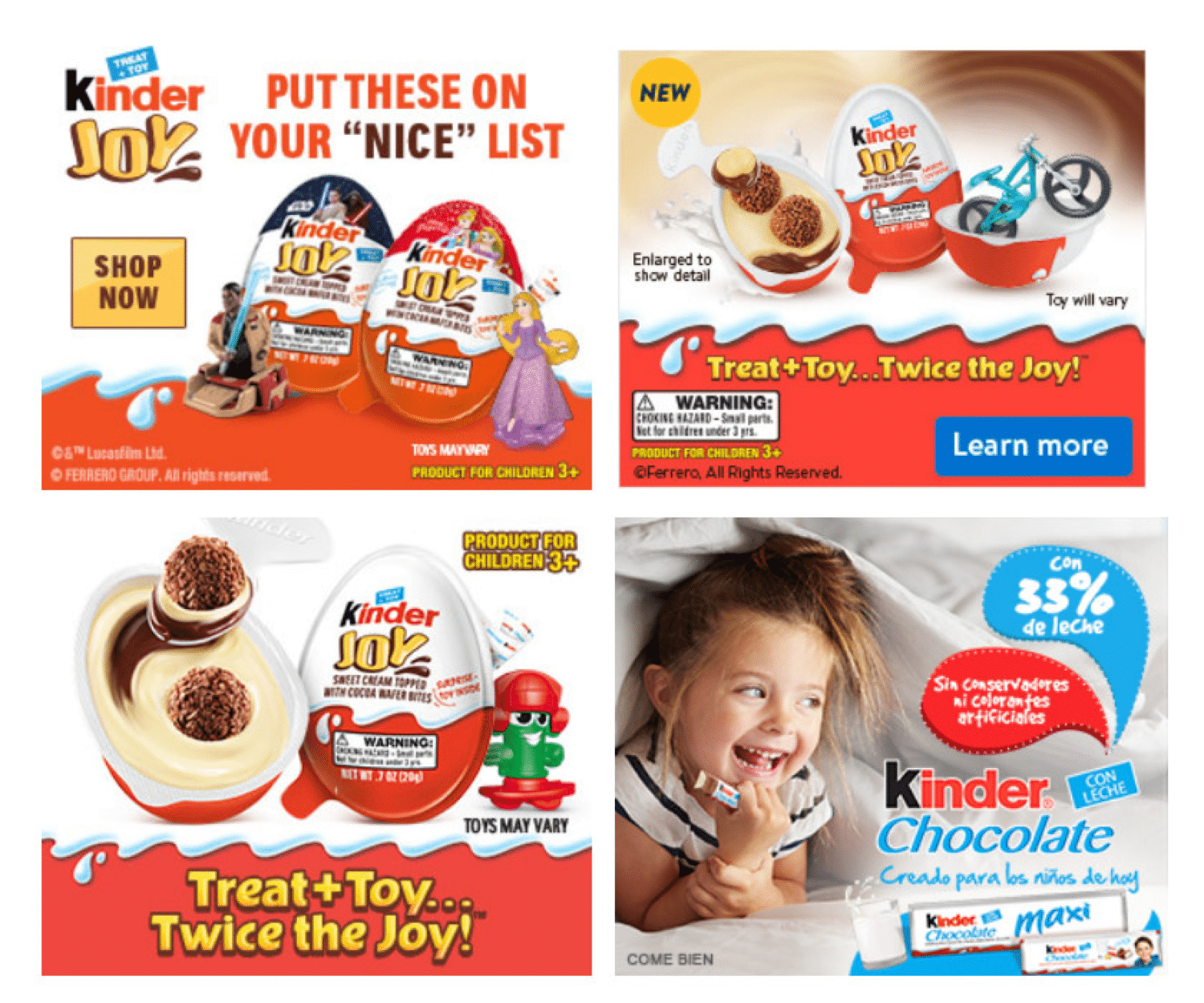 The design is simple, but it has a twist: it features several different fonts to look playful and draw in the audience.
2. Sell Products Online
Online display ads, when done right, tempt viewers to buy relevant products.
These ads can be published on over two million websites and 650,000 apps, elevating the chances for you to connect with your audience anywhere.
Take for example, this McDonald's ad: it features the products prominently and reminds the audience that they have some of the best French fries in the market.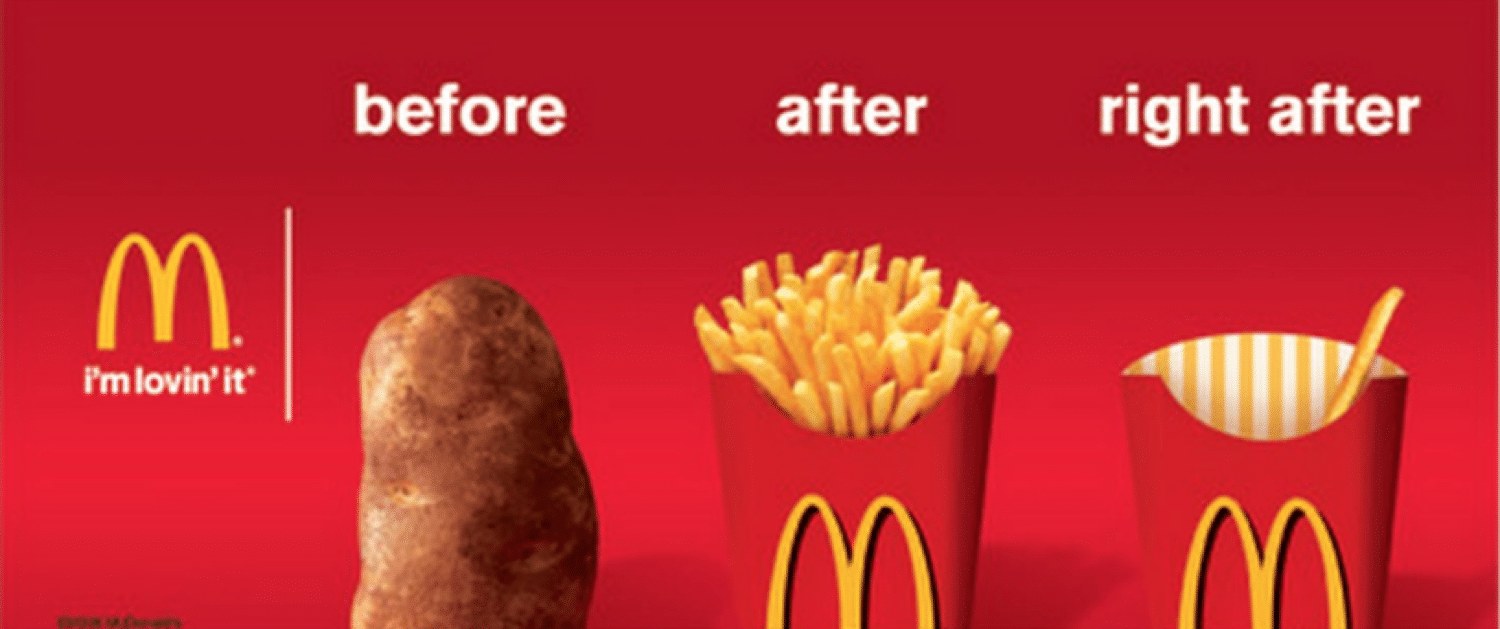 3. Draw Customers Attention
Banners ads should represent your brand's niche and must stick to the context. Even if you don't have a strongly defined brand voice, you'll know what kind of messaging will work for your audience.
Look at the examples below: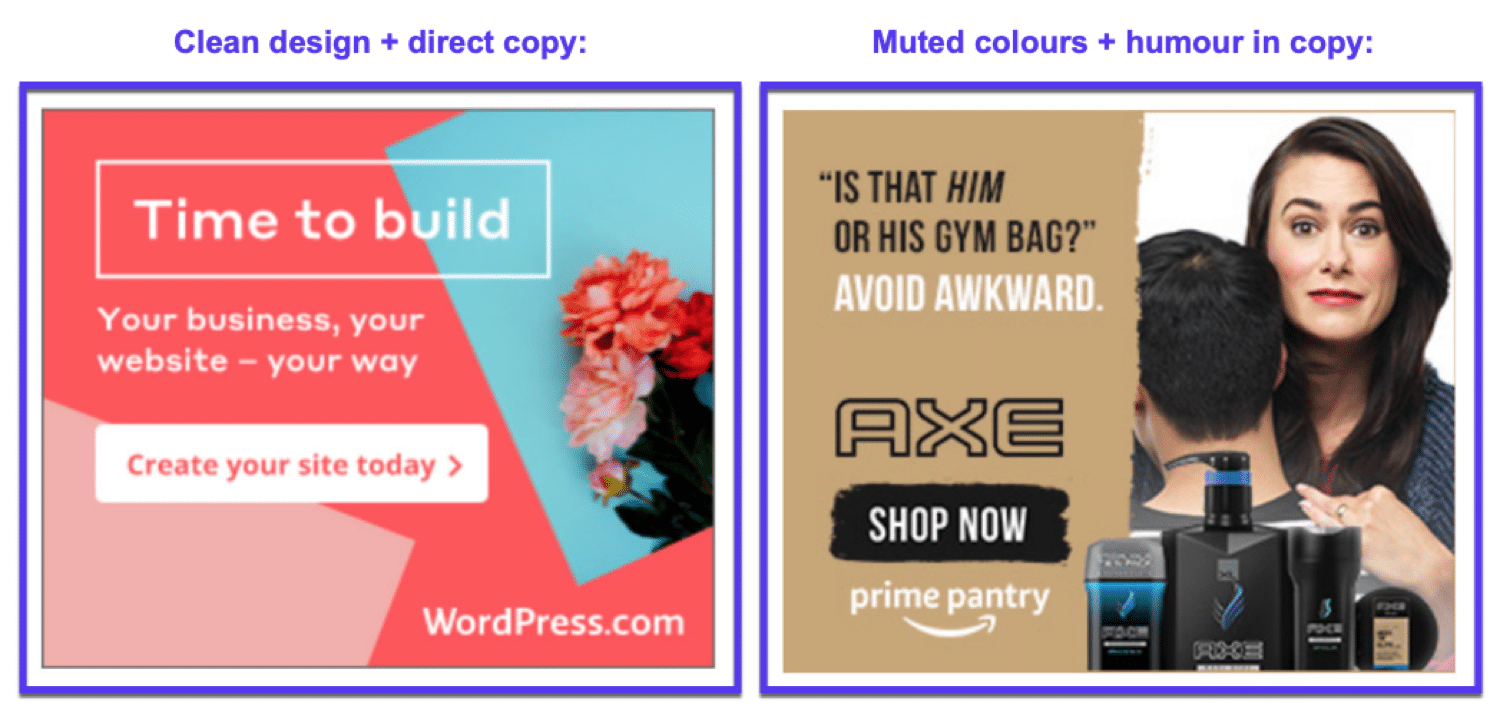 The WordPress ad is clean and to the point, whereas the ad for Axe/Prime Pantry uses humor and a more muted color palette.
A well-put-together ad should be attracting the right people to click on it.
4. Offer Discounts, Sales, and Promotions
If you put a seasonal sale without promotion, it is likely that nobody will hear about it.
Placing display ads can help you increase your sales revenue by letting people know about your offers.
Businesses usually earn double what they spend on their pay-per-click Google ads. Small businesses make an estimated $3 in revenue for every $1.60 spent on ads.
Your ads must have professional-looking content, a good looking color scheme, and attention-grabbing images. The goal of your ads is to entice the user's interest and make them click-through to your website.
What Are the Most Common Banner Ad Sizes?
Size matters when you are doing online advertising.
Using the correct banner ad sizes can be the difference between a winning campaign and one that falls flat.
Regardless of whether you are running banner ads yourself, or someone is running them on your site, you need to know which ads generate the most impressions, clicks, and sales, across the major networks:
Google
Facebook
Instagram
Every platform has its own specifications for ads. In order to get the best ROI (return on investment), it is important to know how to correctly size your ads.
Check out the best banner ad sizes for each platform below:
Most Common Google Banner Ad Sizes
Google has standard ad sizes and each of them works differently. It's important to consider the ones that work best for your web page and track their performance.
So what are the most common banner ad sizes? Check out the list of the most common Google ad sizes below:
1. Small Square – 200 x 200
This one is relatively smaller and less appealing than the others, as it often includes weird and cluttered texts and images. It's not popular among the publishers because of the lack of visibility factor, which can affect the overall performance of the ad.
2. Square – 250 x 250
The Square ad is presumably bigger and offers some versatility. It is ideal for smaller spaces, but not a favorable choice for businesses due to its size.
3. Banner – 468 x 60
The Banner has a wide format, similar to the Leaderboard ad, but smaller. It's often placed above the navigation bar or between the main content. Despite the versatility factor, it does not offer better performance due to size constraints.
4. Leaderboard – 728 x 90
This is a well-recognized ad format, often found above the navigation bar and especially in forums. It's more visible due to the size and quickly grabs the attention of the viewer.
5. Inline Rectangle – 300 x 250
Also called the 'Medium Rectangle", this ad is very favorable among most online businesses. It performs well if placed in the sidebar and between organic content, which means it could potentially attract a wider audience.
6. Large Rectangle – 336 x 280
An appropriate size that offers effective performance if placed in sidebars and main content. This is a very noticeable ad, which is why it is a common choice for most publishers.
7. Skyscraper – 120 x 600
Placed in the sidebars, the Skyscraper is the ideal ad for displaying downward descending visuals. The narrow width design can fit where most of the broader ads won't go. It offers a stable advertising impact.
8. Wide Skyscraper – 160 x 600
Mostly used in the sidebars, the Wide Skyscraper serves the same purpose as the narrower Skyscraper. It's bigger and more visible. The ad width offers a high impact on the page visitors.
9. Half-Page Ad – 300 x 600
The Half-page ad provides higher visibility due to its large size. It covers nearly half of the web page, which is suitable for better engagement.
10. Large Leaderboard – 970 x 90
This is significantly larger than the standard Leaderboard, providing more room for reader engagement.
Google Display Advertising Tips
If you are new to creating banners ads, or maybe you want to improve your ad performance, here are some tips straight from the horse's mouth (Google):
Create your own custom images.
Don't forget to optimize images and your brand logo.
Use color wisely and effectively.
Write an effective headline (use a headline analyzer).
Use mobile responsive ads.
Include prices, promotions, and exclusives in your copy.
Use a relevant landing page.
Most Common Facebook Ad Sizes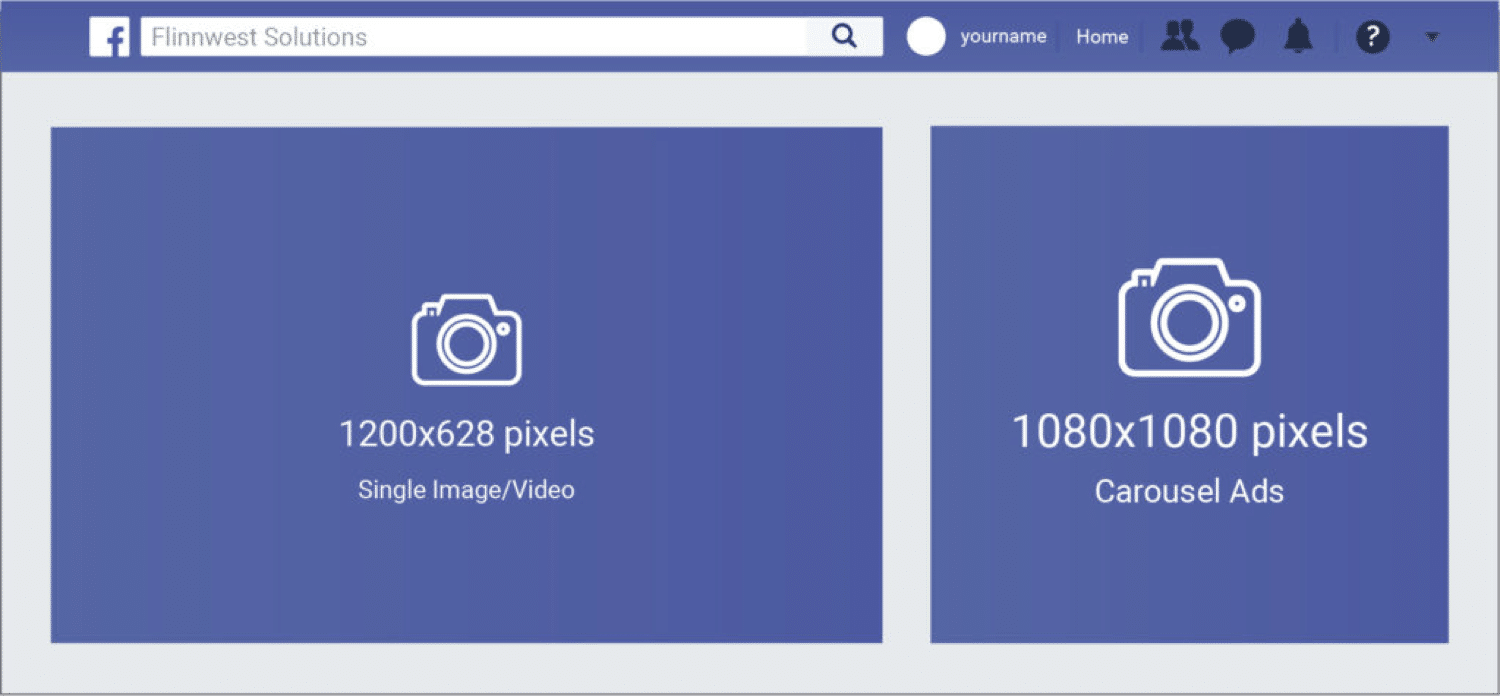 When running Facebook ads, you want to make sure you are getting the right ads in front of the right people.
And with more than 2 billion people using Facebook every month, that's a lot of people to potentially see your ad.
Using the best sized Facebook ad is important for making a good first impression. If you've spent hours creating your ad, the last thing you want is for that hard work to be wasted by using the wrong ad size.
Here are the recommended sizes for Facebook ads (and video ads):
1. Facebook Feed Image Ads – 1200 x 628
Although video is increasingly popular, most Facebook ads still feature a single image. Images ads are unlikely to go away any time soon. Why? Because it's much easier to use an image for an ad than to create a video.
2. Facebook Feed Video Ads – 600 x 315 or 600 x 600
Facebook Feed Video Ads are basically the same as Facebook Feed Image Ads: they just use a video instead of a static image.
3. Facebook Carousel Ads – 1080 x 1080
Facebook Carousel ads are a versatile option. They allow you to show images (or videos) for multiple products in one ad. A user can swipe through to see the different slides (images or videos)
4. Facebook Right Column Ads – 1200 x 628
Facebook's right column ads used to be the standard for all Facebook ads. However, as mobile usage has increased, there is less demand for desktop-only ads.
5. Facebook Marketplace Ads – 1200 x 628
Facebook Marketplace is a place where people can buy and sell things (like eBay or Craigslist). These ads get right in front of people who are looking to buy things, so they may take more notice of your ad.
6. Facebook Instant Articles Ads – 1200 x 628
Instant Articles are designed for media publishers to quickly distribute interactive articles to their audiences mobile or messenger apps. The ads can be images or videos.
7. Facebook Stories Ads – 1080 x 1920
Facebook Storie ads can use a mixture of still images and short videos. Images are visible for 5 seconds (unless the user swipes) and videos last for the length of the video (up to 15 seconds)
8. Facebook Collection Ads – 600 x 600
Facebook Collection ads allow users to browse a product catalog on mobile. When clicked, users are taken to a fast-loading visual catalog powered by Instant Experience (without ever leaving Facebook).
Facebook Advertising Tips
Here are some other ways you can use Facebook for marketing and promoting your content/business:
Target a (very) specific audience for increased conversion.
Use a Facebook plugin on your WordPress site.
Boost engagement by running a contest.
Create short, shareable video posts.
Target your existing Facebook leads.
Create and optimize your Facebook page
Most Common Instagram Ad Sizes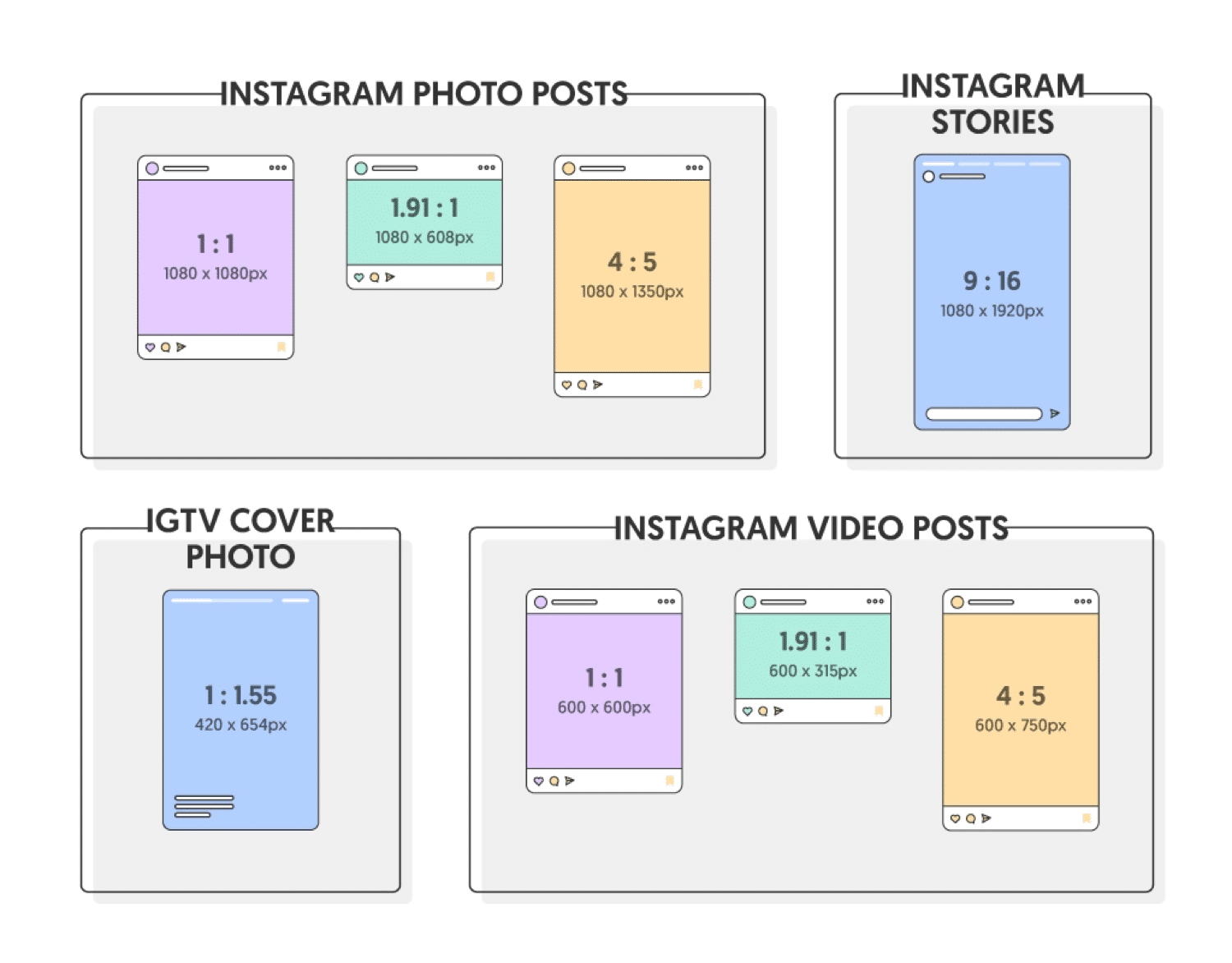 Did you know, 1 billion people use Instagram every month?
That's a lot of images being shared.
If you are planning on doing some Instagram advertising to get in front of these users, you want to make sure you are using the right ad format.
We have put together some of the most common types of Instagram ads and their correct sizes to help.
That way, you can be sure that your Instagram ads will not stand out for the wrong reasons on the social network. Here are the recommended sizes for Instagram ads and video ads:
1. Instagram Single Image Ads – 400 x 500
Instagram image ads are one of the most common ads on the platform. It's a single image (landscape or portrait) that takes up the full screen for a user.
2. Instagram Video Ads – 400×500, max
Video ads are pretty popular on Instagram and are the standard format for Instagram's IGTV. Just like image ads, you can create a landscape, square, or vertical videos.
3. Instagram Carousel Ads – 1080 x 1080
Carousel ads allow you to use up to ten images (or videos) in your ad. Useful for advertising multiple products or including photos from different angles. Each card can have its own link in the carousel.
4. Instagram Stories Carousel Ads – 1080×1920
Instagram offers two types of carousel ads within stories: Native Stories Carousel and Expandable Stories Carouse.
5. Instagram Slideshow Ads – 600 x 600 pixels, max. 1080 x 1080
Slideshow Ad that uses a selection of images or videos, with an added musical soundtrack (as long as you have the legal rights to use the music). You can use up to 10 images to make a looping video.
6. Instagram Stories Image Ads – 1080 x 1920
These ads show a full-screen vertical ad between Instagram user Stories. They are visible for five seconds or until the user swipes out of the Instagram story.
7. Instagram Stories Video Ads – 1080 x 1920
With Stories Video ads, you can include sound and make them full-screen vertical ads. These appear in between the stories of Instagram users. People can take action to watch up to 120 seconds.
Instagram Advertising Tips
Here are some other ways you can use Instagram for marketing and promoting your content/business:
Use an Instagram plugin to show feeds on your WordPress site.
Choose the right category for your business page.
Optimize your photos (use the right image sizes).
Share user-generated content.
Upload videos (especially live videos).
Try partnering with influencers for a wider reach.
What Are The Top-Performing Banner Ads?
The best banner ad to use depends on where you are advertising. Consider this:
Due to increased engagement with Instagram Stories, advertisers spend more money on Instagram ads compared to Facebook. In fact, ad spending on Instagram is 23% higher:
Don't write off Facebook though. According to a study from 2019, Facebook still has a big reach of 1,887 million people, which isn't too bad.
What's the point of all these stats?
Well the top-performing ads for you to use are going to be dependent on where and what you are advertising.
It's useful to keep track of advertising by the numbers, or at least be aware of them. Statistics help organize where it is best to invest your ad spending (and which areas to avoid).
Just remember: not all ads are created equal.
Top-Performing Banner Ad Sizes in Google
To get the best performance, it's crucial to understand the different banner ad sizes and their purposes.
Below, we will walk you through the top performing banner ad types and how you can get the most from them as a publisher on Google Display Network, the largest ad display network in the world.
According to Google, these are the most common ad sizes that you should take into consideration when advertising through Google Ads:
Medium Rectangle – 300 x 250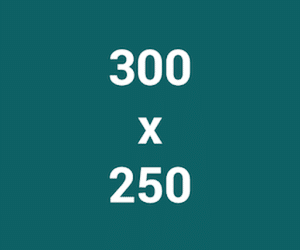 Google ad network has a significant supply of the Medium or Inclined Rectangle ad inventory. This size performs the best when embedded in the website text or at the end of them.
Large Rectangle – 336 x 280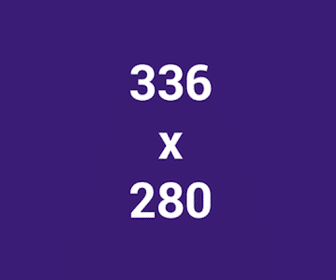 Similar to the Inline Rectangle, the Large Rectangle is also popular and commercial. It can grab the visitor's attention due to its visibility, increasing the chance of a click. It performs the best when place within the text or at the end.
Leaderboard – 728 x 90

A very common Google ad banner, the Leaderboard usually converts well when placed above the website content. It has a long horizontal width that automatically makes it more visible. It's used for displaying brand name, text, and logo.
Half-Page Ad – 300 x 600 The Half-Page ad has a very attention-grabbing size, ideally placed next to the content. It offers higher payouts, making it the most preferred format by advertisers and publishers.
Mobile Leaderboard – 320 x 50

Google doesn't design the Mobile Leaderboard ads for desktop, tablet, or laptop screens. This ad size brings an optimum response from smartphone viewers only.
5 Simple Banner Design Tips For Better Ad Performance
When it comes to designing banner ads, you have three options: hire someone who knows what they are doing, do it yourself, or use an online generator.
Whichever you pick, there are some things you want to keep front of mind for the best ad performance. Let's discuss some important banner design tips:
1. Simplicity is King (Avoid Ad Stuffing)
No matter the banner ad sizes you're working on, avoid packing the ads with useless content, images, and other elements. It will confuse the viewers.
Stick to relevant content only, offer specific info about your offer and invite the viewer to click-through.
Simple designs are often the most effective when you want to get a message to users. Check out this example of Join.me's advertising banners: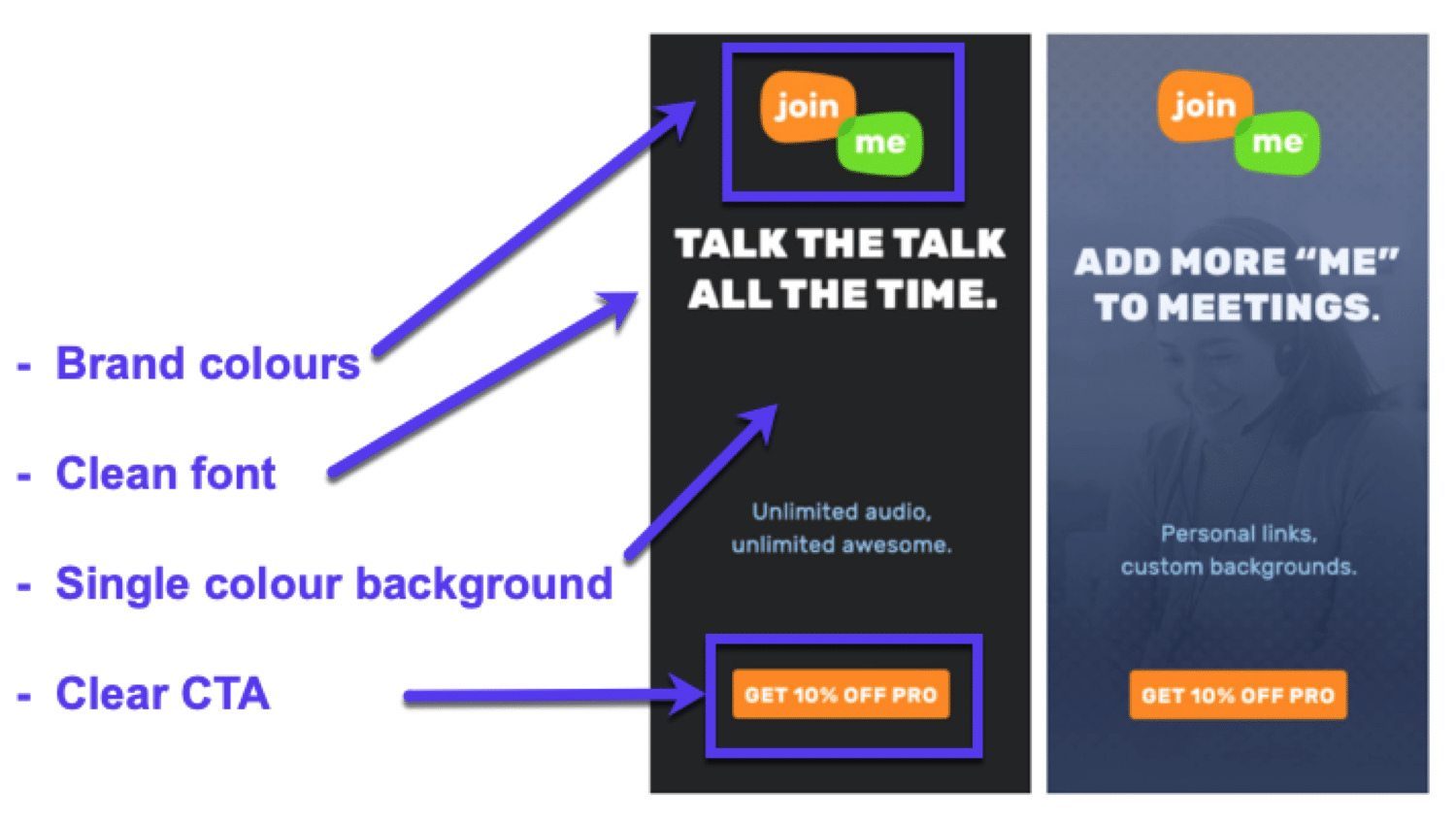 They use a single color background, an easy-to-read font in all caps, some color (taken from their logo) for emphasis and feature a clear CTA.
2. Use Images (Photos or Illustrations)
Images are eye-catching. Depending on your goal, you'll want to use illustrations or photos (maybe of your product).
Pairing images with some fonts and a clear banner CTA can be a great way of grabbing your users' attention. Check out these examples: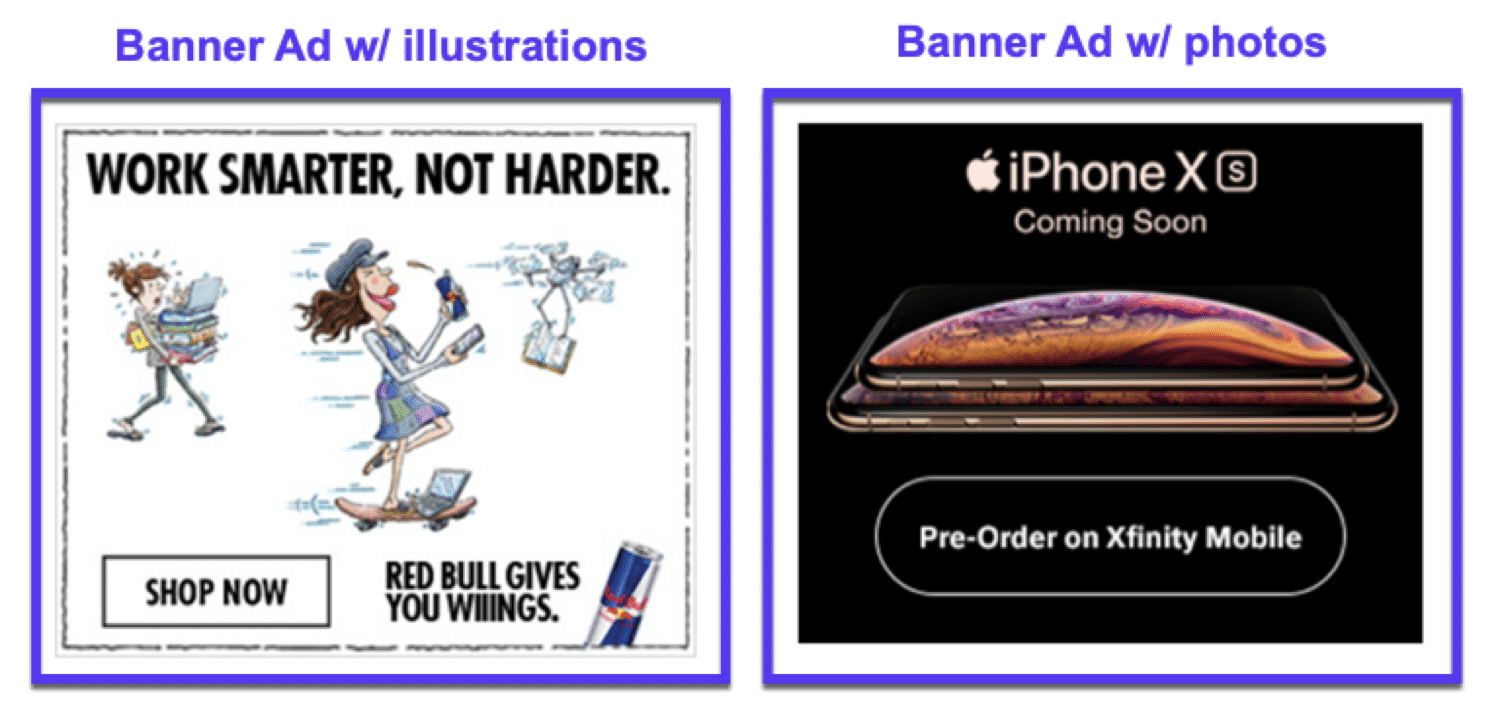 Why do these work?
The Red Bull banner includes on-brand illustrations paired with a clear CTA. Whereas the iPhone X ad shows off the product with a clear call to action.
Both use images to remind a user of their brand and encourage that click.
3. Use CTA Buttons
Call-to-action ad buttons increase the CTR of your website.
Design them using contrasting colors and place to the lower right or left side of the ad like these examples: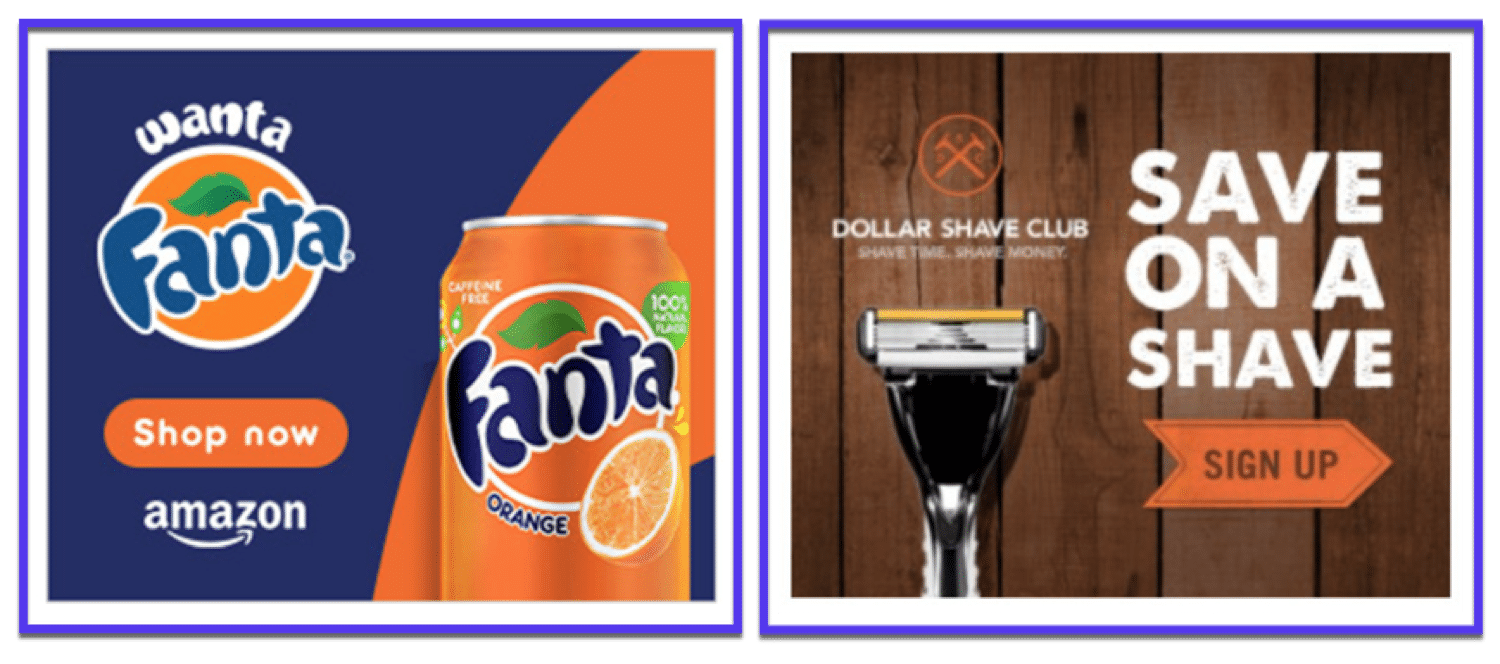 The key is to keep them consistent throughout the adverts.
4. Clarity
The ad copy should be relevant. Ideally, it must have a headline and a running text, which is called copy.
Check out these examples, each add has a main attention-grabbing heading, following by some copy explaining the offer: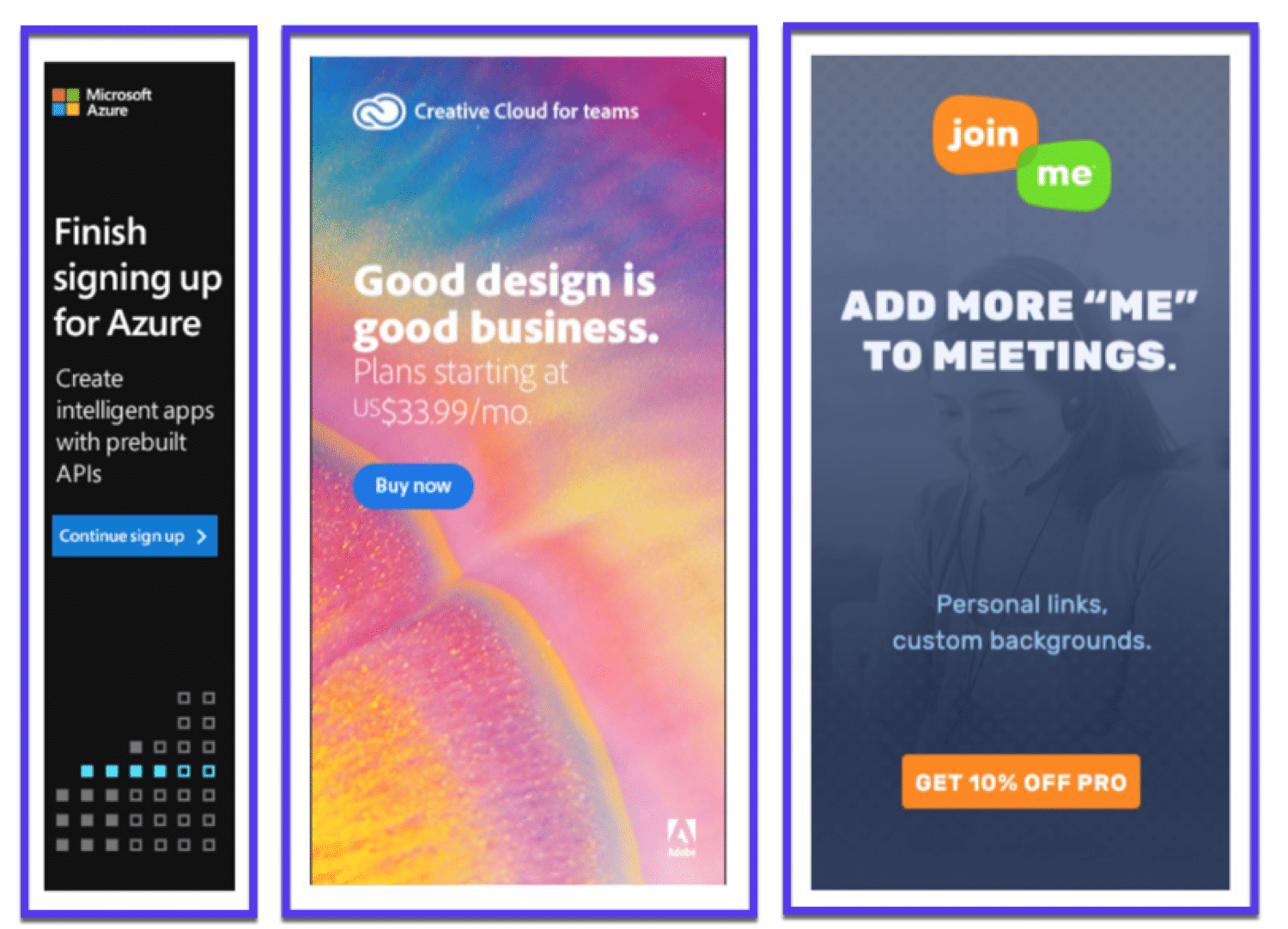 If your ad doesn't have the brand promise in simple language, it won't serve its purpose. Work on the clarity of your ads, so they don't distract customer attention.
5. Avoid Flash Banners
The most practical and useful types of ads are the HTML5 banners, static JPG images, and GIF images.
Flash banners used to have a large percentage of online inventories but now, they are not common among the publishers. The reason is that flash is not the best format for optimized web images, mainly because of issues related to security, very slow loading time, and no SEO benefits.
So whatever you do, don't opt for flash banners.
Summary
It takes a lot of time and practice to understand all details related to the different banner ad sizes and come up with high-performing ads. That's why it's often advisable to consider hiring a professional who can guide you and run campaigns on your behalf so your business can take advantage of these marketing tools.
If you want to grow a successful online business, banner ads should be on your radar to get your brand in front of more people fast. To get even more exposure, you should pair it with content marketing.
Now, your turn: have you tried running paid ads? How was your experience? Let us know in the comments!