With global ecommerce sales reaching $5.7 trillion, there's never been a better time to launch an online store. However, choosing the best ecommerce platform between WooCommerce vs Shopify isn't always straightforward.
That's why we've created this WooCommerce vs Shopify guide to compare these two popular ecommerce platforms. However, there are some significant differences between them.
In this post, we'll help you decide whether WooCommerce or Shopify is your perfect ecommerce partner. We'll talk about how easy these platforms are to use, their features, and that all-important pricing.
Let's get started!
Check Out Our Video Guide to WooCommerce vs Shopify:
How Does Shopify Approach Ecommerce?
Founded in 2006, Shopify is a complete ecommerce solution created by Tobias Lütke and Scott Lake. The founders developed the platform after building an online store for snowboarding equipment. They were dissatisfied with the existing ecommerce platforms, so they decided to create their own.
Out-of-the-box, Shopify has everything you need to launch an online store and start accepting payments:
Since it's a hosted solution, you don't have to worry about the technical side of running your online store. You also don't have to purchase a separate hosting package.
As a platform, Shopify emphasizes ease of use. It also provides everything you need to launch an online store, potentially within minutes.
These factors make Shopify an excellent option for anyone who wants to create an ecommerce store fast. If you don't need control over every aspect of your shop, Shopify can also be a good choice.
How Does WooCommerce Approach Ecommerce?
By contrast, WooCommerce is an open source plugin that you add to the WordPress Content Management System (CMS). WordPress theme developer WooTheme initially created it, and then it was acquired by Automattic in 2015:
If you're one of the millions of WordPress users, you can install and activate WooCommerce just like any other WordPress plugin. If you don't have a site, you'll first need to adopt WordPress as your CMS and create a website before you can even think about installing the plugin.
Unlike Shopify, you'll need to purchase your ecommerce hosting. While you could run WooCommerce on an in-house server, many store owners purchase separate web hosting packages.
Your choice of web hosting is vital. The right provider can lighten your workload by taking care of many technical tasks.
For example, at Kinsta, we ensure your WooCommerce store is always fully backed up and optimized for performance. These features enable you to focus on what matters – driving more sales: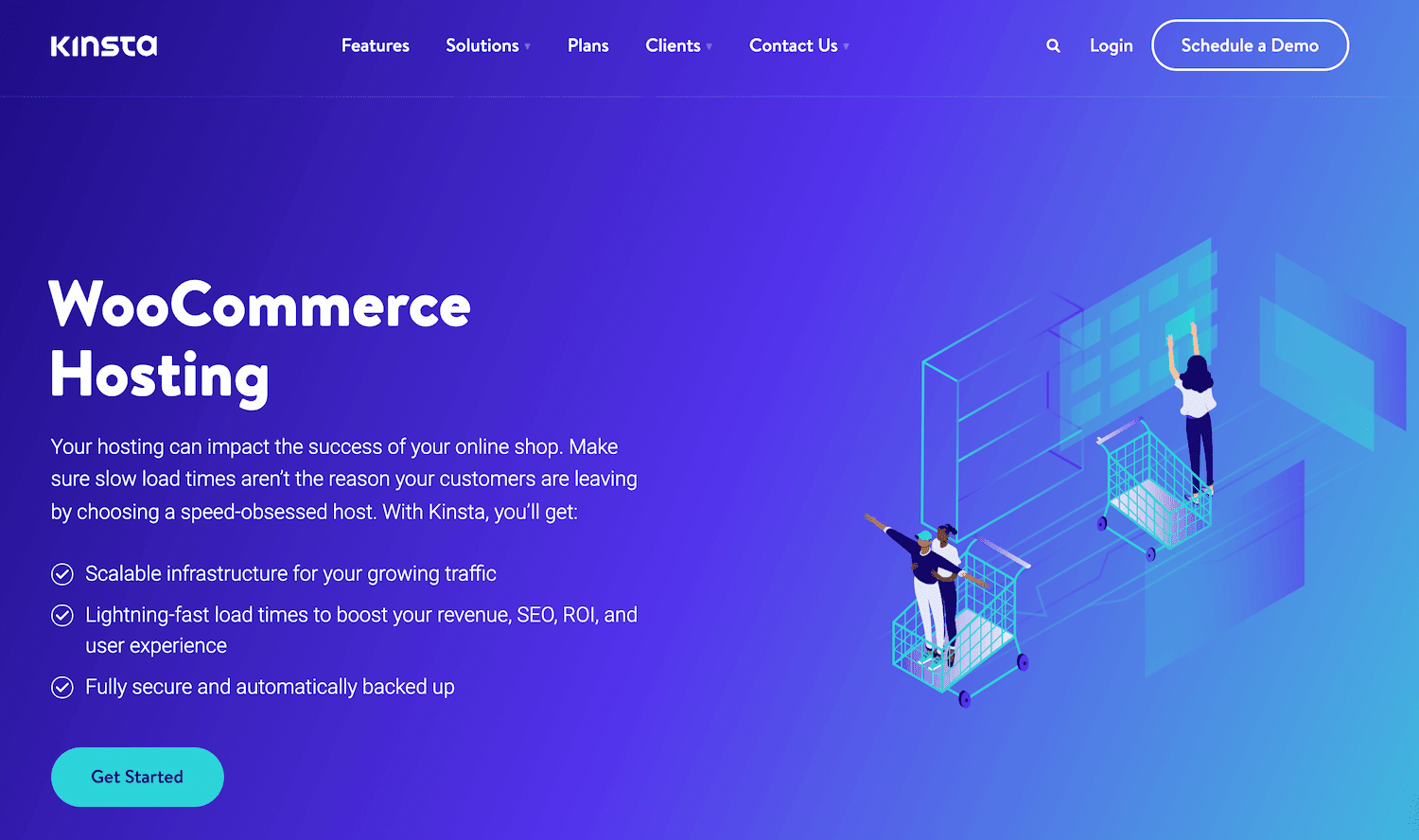 WooCommerce may be more complex to set up and run, but it also gives you increased control over every aspect of your store. That makes the platform a good fit for more technical users with specific goals in mind.
What Are the Pros and Cons of Each Platform?
They may be two of the best-known ecommerce platforms in the world. However, as we previously touched upon, there's one massive difference between WooCommerce and Shopify:
Self-hosted: If you opt for WooCommerce as your ecommerce solution, you'll need to host it yourself and use WordPress as your CMS.
Hosted: Shopify hosts and manages the software for you, so you don't need to purchase a separate hosting package.
Here, Shopify seems to have the advantage. However, there is a trade-off. As a hosted platform, you can only make changes that Shopify permits. You simply won't encounter these limits with WooCommerce.
With this in mind, the main advantage that WooCommerce has over Shopify is its flexibility. This factor becomes particularly important if you want to deliver a unique customer experience.
For example, you might want to design a bespoke checkout process or implement a multi-tier pricing structure.
However, this flexibility also comes at a cost. WooCommerce is more difficult to configure, with a lengthier setup process.
Suppose you're planning to sell simple products with minimal variations or a small number of items. In that case, you may not need this level of flexibility. Shopify's ease of use and built-in hosting make it a more attractive option in this scenario.
Shopify is also a good choice if you want to launch a store fast. As long as you aren't planning to sell complicated products or design a custom shopping experience, Shopify should meet your core needs.
WooCommerce vs Shopify: What Is Each Platform's Market Share?
Shopify and WooCommerce are two of the biggest ecommerce platforms in the world. While it's unwise to pick a solution based solely on its popularity, it is engaging to compare how many people use each platform.
When we look at the top one million ecommerce sites, 21 percent of these sites use Shopify. In contrast, 23 percent of these top websites trust WooCommerce to power their online store.
WooCommerce may be slightly more popular on higher authority sites. However, there's still a lot of room in the enterprise space for both of these platforms to grow:
When we look beyond the enterprise market, WooCommerce is considerably more popular. It is used on over six million live websites, while Shopify powers over four million live sites.
Looking at Google Trends for the past five years, we can see that Shopify has consistently attracted more search interest than WooCommerce.
While Shopify is a standalone solution, it's impossible to ignore that WooCommerce is tied to the world's most popular CMS. In fact, more than 40 percent of all sites use WordPress, and 7 percent of all ecommerce sites use WooCommerce.
These statistics play a huge role in WooCommerce's popularity. If you're one of the millions of people who already have a WordPress website, WooCommerce immediately becomes a much more attractive option.
How Easy Is It to Launch a Store on Each Platform?
If we focus on how easy it is to create a fully-functioning store ready to accept orders, Shopify is the clear winner. With WooCommerce, you'll need to build a WordPress website if you don't already have one. You'll also have to provide web hosting and a domain name.
If you don't have these elements in place, your WooCommerce setup time can quickly grow. You may also incur additional costs, including purchasing a hosting package and a domain name.
The good news is that WooCommerce has a handy setup wizard that guides you through much of the initial setup. This process includes adding a payment gateway, choosing your currency, and selecting your shipping methods.
There are also plenty of blogs, tutorials, and instructional videos that show you how to set up your WooCommerce store. However, it's impossible to deny the existence of a steep learning curve, especially if this is your first WordPress website.
As a hosted ecommerce platform, Shopify handles much of the technical heavy lifting required to launch an online store. That includes providing a domain name, hosting, and a Secure Sockets Layer (SSL) certificate.
Essentially, you can create a Shopify account, choose your theme, and then either purchase a domain or sync an existing domain name. Assuming that you're using the company's own Shopify Payments gateway, you can start accepting credit card payments from day one.
How Much Control Do You Have Over Your Website's Functionality?
At a high level, self-hosted solutions are usually more flexible and customizable than hosted alternatives. Shopify may be one of the more flexible hosted solutions, but this is an area where it struggles to compete with WooCommerce.
Out-of-the-box, WooCommerce provides everything you need to build a functioning ecommerce store. However, the platform's real power lies in its extensibility. You can customize and extend the core WooCommerce platform using additional software.
For example, with shoppers abandoning around 70 percent of shopping baskets, abandoned cart recovery is vital for online stores. WooCommerce doesn't offer this feature out-of-the-box, but you can add this functionality using plugins.
You'll find thousands of these WooCommerce plugins in the official WordPress directory: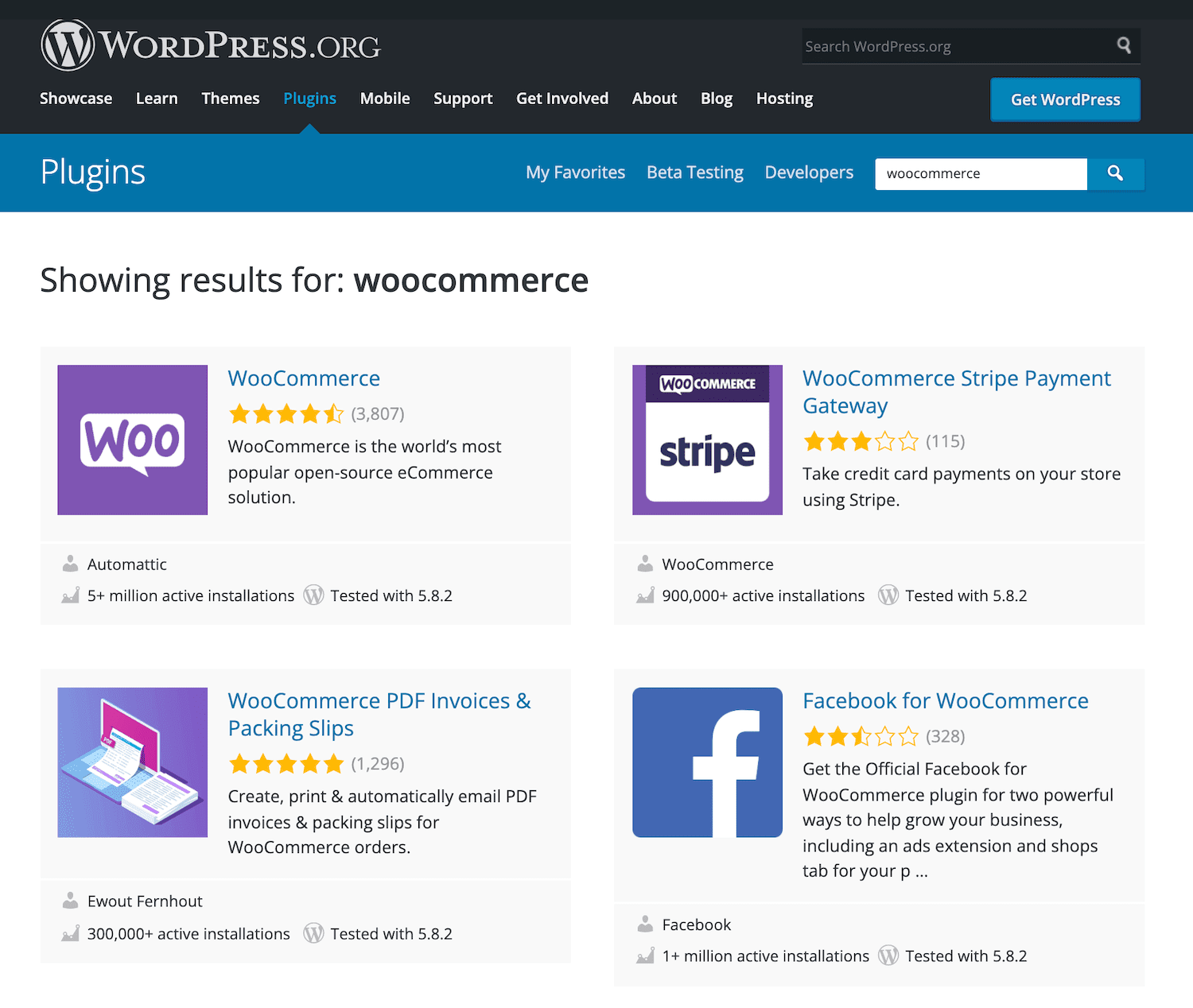 There's even a dedicated WooCommerce Extensions Store. Here, you'll find hundreds of official add-ons:
WooCommerce also integrates with several popular third-party solutions. These include some of the most popular Customer Relationship Management (CRM) tools.
You can even add custom code to a WooCommerce store if you're a developer. All of these features make WooCommerce an incredibly flexible and customizable platform.
If you want to extend your Shopify store, there is a selection of Shopify apps. However, ultimately you're restricted to the add-ons and software that Shopify permits. This restriction isn't the case with WooCommerce: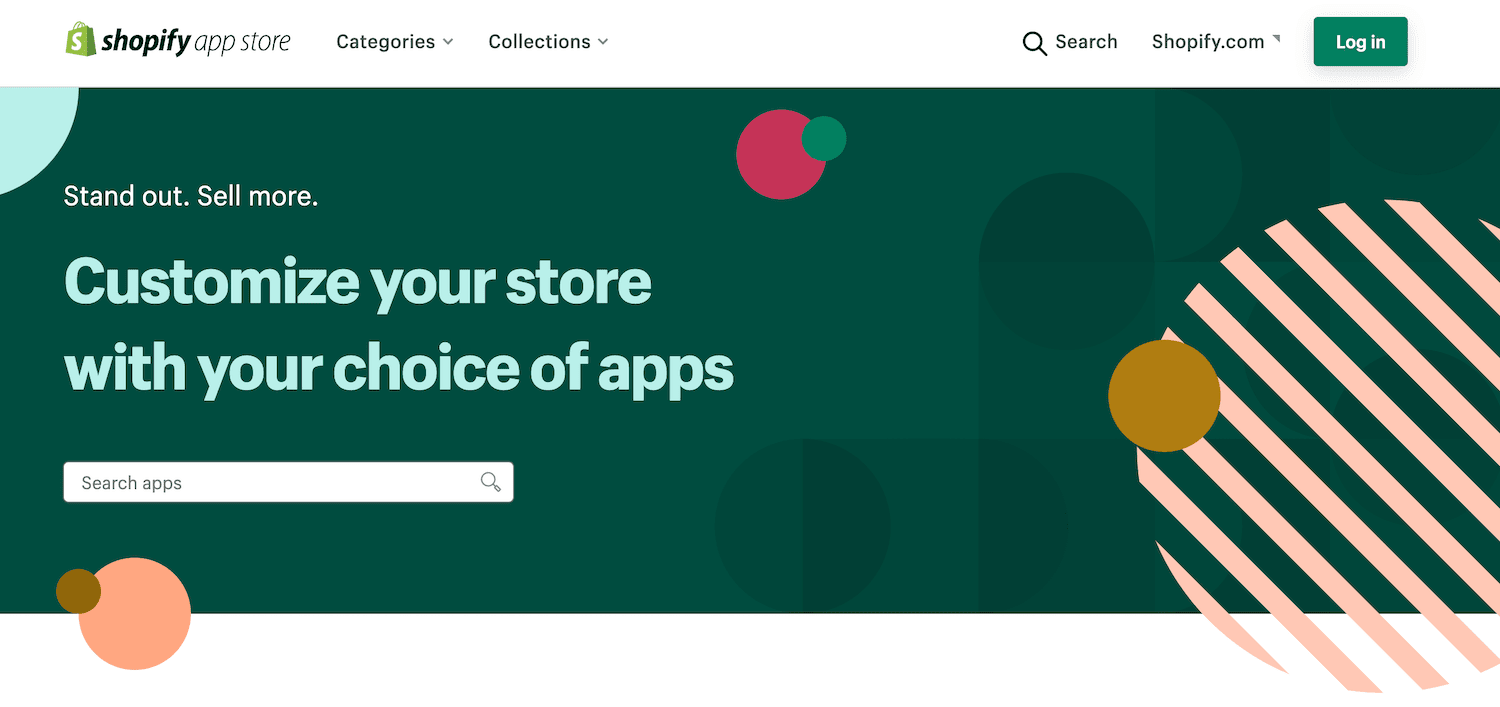 One area where Shopify does have the edge over WooCommerce is its built-in multi-channel integration. This feature enables you to promote and sell your products across Facebook, Instagram, eBay, Walmart, TikTok, and more. If you want to sell across multiple channels with WooCommerce, you'll need to install additional plugins.
How Much Control Do You Have Over Your Store's Design?
Both WooCommerce and Shopify have stylish themes that will make a great first impression on your customers. You can instantly give your WooCommerce store a new look and feel by choosing from over 1,000 WooCommerce themes:
You'll also find premium WooCommerce themes in third-party marketplaces. For example, there are another 1,200 WooCommerce themes over at ThemeForest.
If you want to give your Shopify store a makeover, you'll have access to a smaller selection of themes. As a dedicated ecommerce platform, all of these themes are well-designed and optimized for driving sales.
While the WordPress community has created sleek and polished WooCommerce themes, there is less quality control. If you opt for a Shopify theme, you're guaranteed a high level of quality. Overall, while WooCommerce gives you more choice, Shopify's offerings are more curated.
However, you should expect to pay a premium for the best Shopify themes. It's not unusual for these themes to run into hundreds of dollars: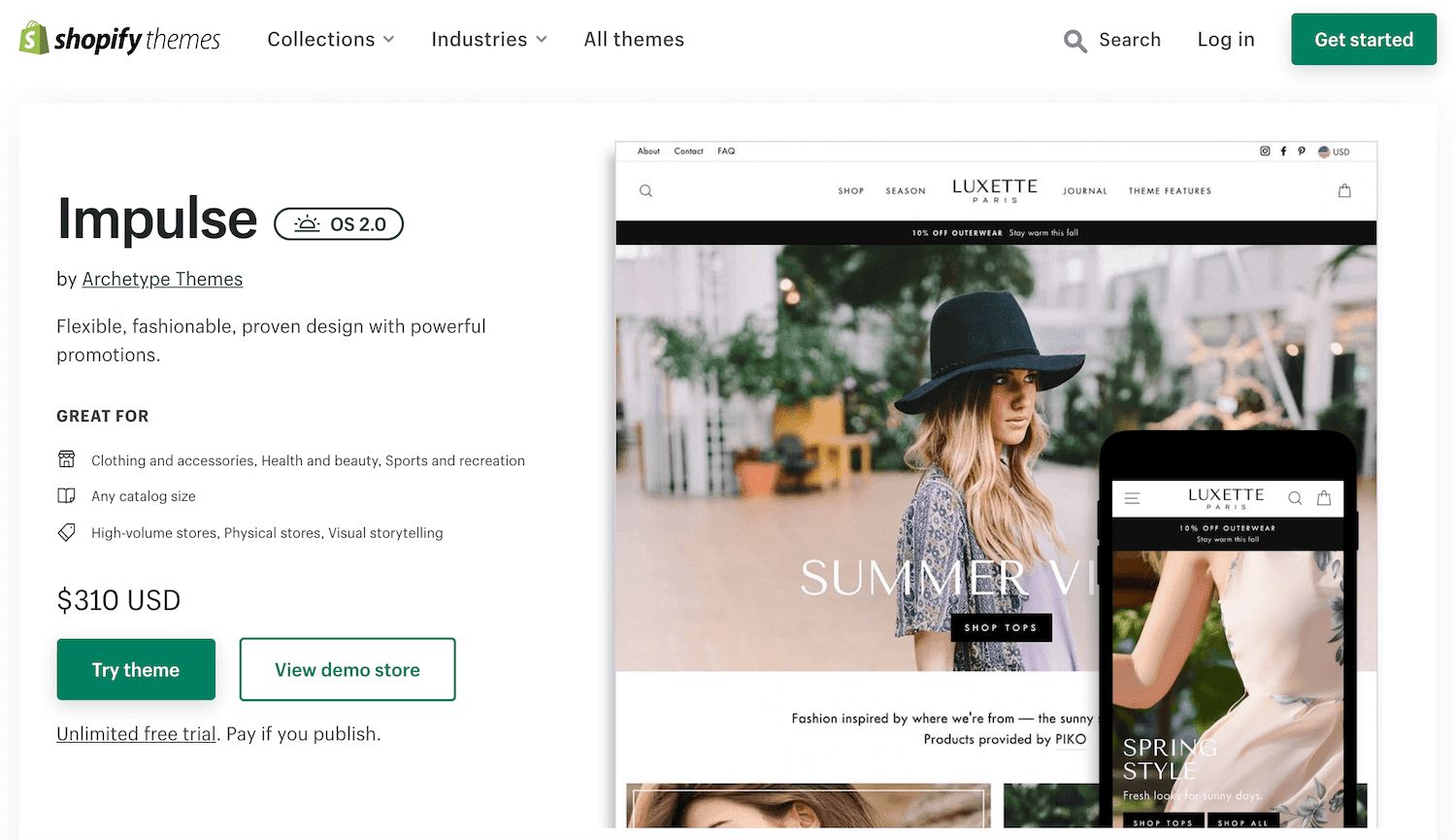 Some Shopify themes permit you to add HTML or Liquid code snippets. This code is then rendered in the template, section, or block that contains the setting.
However, this feature is limited and may vary depending on your chosen Shopify theme. Since WooCommerce is an open source platform, you have unlimited scope to customize your theme.
Which Payment Methods Does Each Platform Offer?
When it comes to accepting payments, the more methods you can support, the better. Some payment gateways are more popular in specific geographical locations.
For example, in 2020, digital or mobile wallets accounted for 60 percent of ecommerce transactions in the Asia Pacific Region. However, this payment method amounted to only 20 percent in Latin America.
By supporting as many different payment methods as possible, you can maximize your appeal. Fortunately, WooCommerce and Shopify both support multiple payment gateways. Unless your customers use a very niche payment method, you shouldn't have an issue regardless of which platform you choose.
WooCommerce supports all the major gateways, including Stripe, PayPal, Square, and Authorize.Net. It also supports plenty of regional gateways. These include the PencePay processor, which focuses on emerging markets.
Just be aware that some of these gateways require you to purchase an additional WooCommerce extension: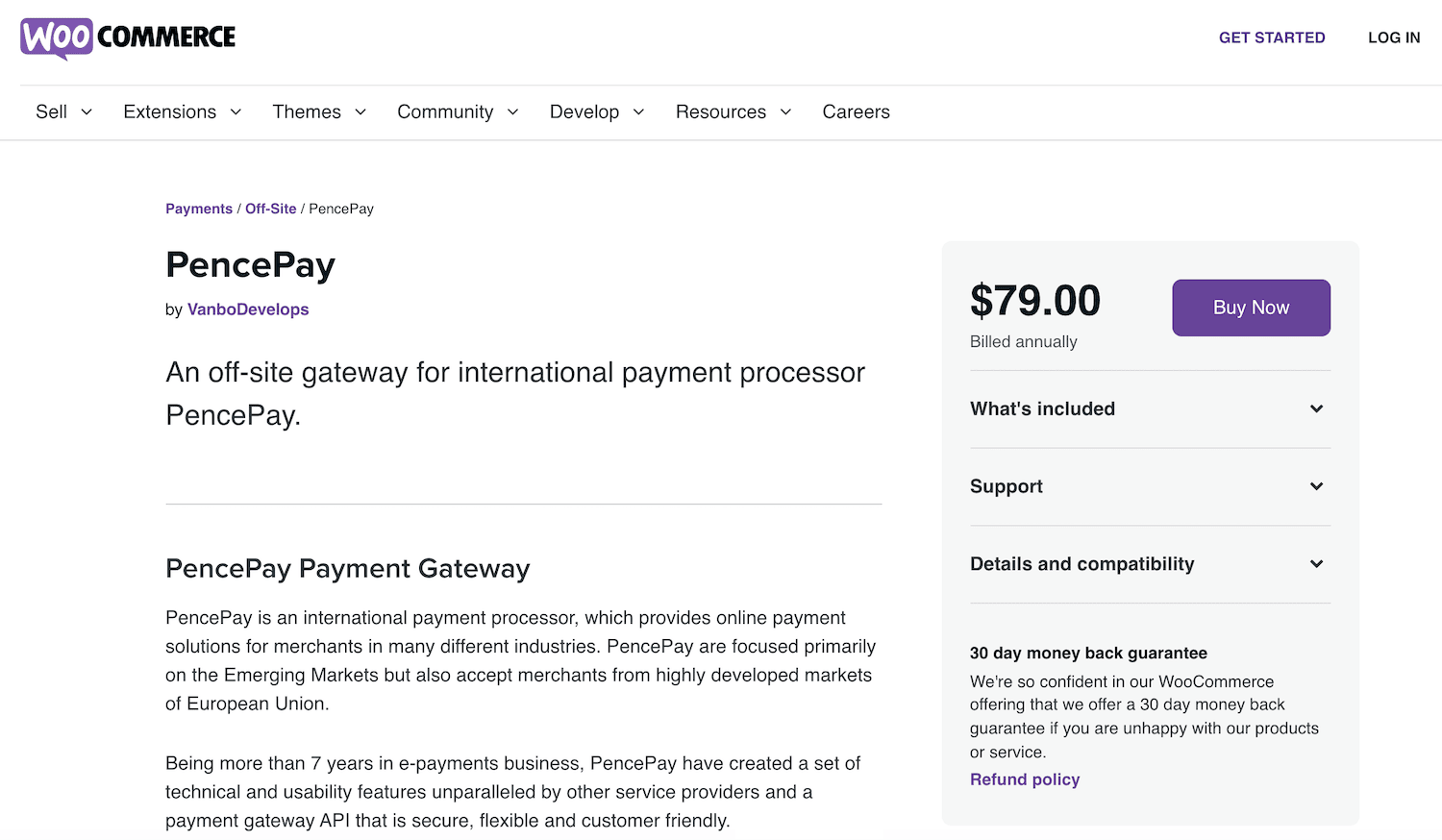 Shopify has its own payment gateway that requires zero configuration. If you use Shopify Payments, you won't be charged transaction fees.
Shopify also supports a wide range of external payment gateways. However, there is a significant downside: the platform charges additional fees for using these gateways.
This fee is 2 percent, 1 percent, or 0.5 percent for the Basic Shopify, Shopify, and Advanced Shopify plans, respectively. For this reason, if you opt for Shopify, you may want to consider using its payment gateway.
WooCommerce also has its own payment gateway that incurs additional costs. However, it doesn't charge a fee for using external gateways. It means that you'll only be charged transaction fees by your bank or your chosen gateway.
WooCommerce vs Shopify: How Much Does Each Platform Cost?
Shopify's core pricing is transparent, so it's easy to evaluate how much the platform will cost you in advance. You can choose between a Basic Shopify ($39), Shopify ($105), or Advanced Shopify ($399) plan: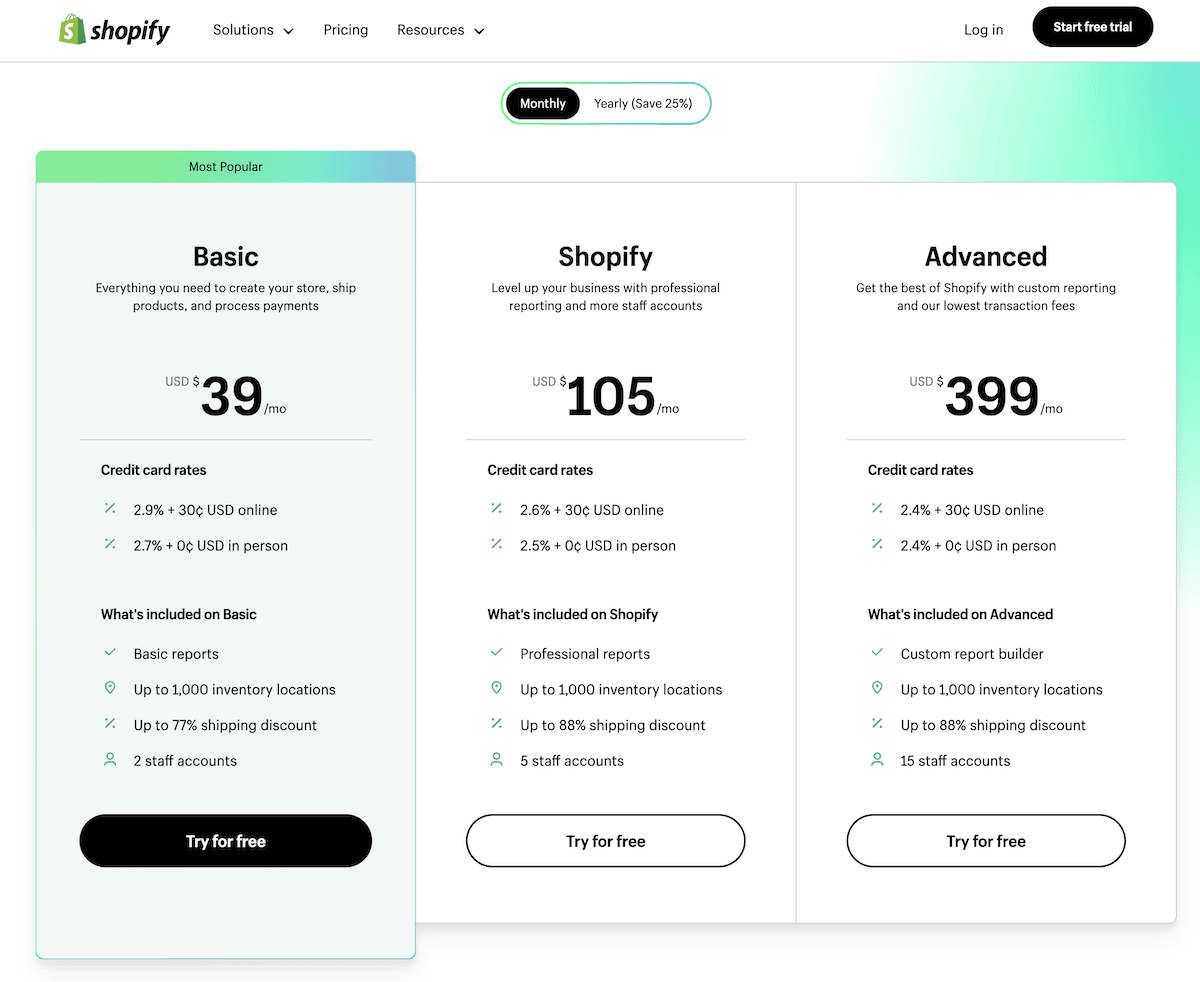 Depending on your subscription, you'll also pay up to 2.9 percent plus 30¢ for each transaction. You can reduce these fees to 2.4 percent plus 30¢ by purchasing the Advanced Shopify plan.
Your online store's cost will increase if you use any premium themes or applications. Shopify will also charge more if you use an external payment gateway. However, you can reduce these fees by purchasing the Shopify Advanced plan.
It should be noted that if you do select the "yearly" option for Shopify pricing, it will save you 25%.
WooCommerce is slightly more complicated. You can download the WordPress core software and WooCommerce plugin for free. If you want to minimize your running costs, then you'll find plenty of free WooCommerce themes and plugins in the WordPress repository.
There's also a small selection of free themes over at the official WooCommerce website: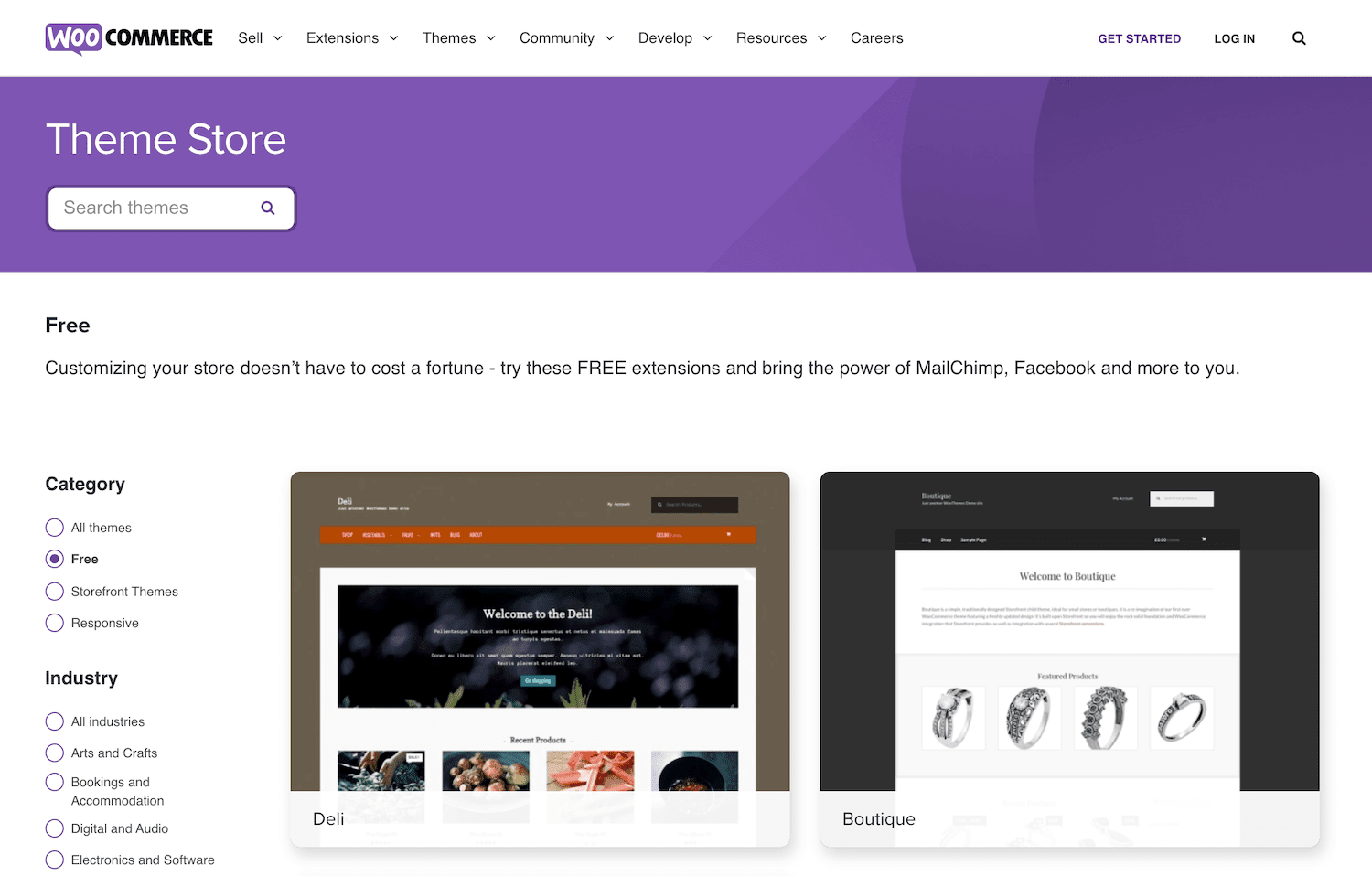 However, you may need to pay for premium WooCommerce themes and some official WooCommerce extensions. If you don't already have a WordPress site, you'll also need to purchase hosting and a domain name.
These variables make it difficult to calculate the total cost of a WooCommerce store, particularly when compared to a set Shopify subscription. However, the sheer variety of free and premium add-ons means there's scope to make WooCommerce as affordable or as expensive as you want.
How Easy Is It to Migrate Between WooCommerce and Shopify?
Migrating to a new ecommerce platform isn't ideal. You may be concerned about losing data, missing orders, or negatively impacting the customer experience. Fortunately, some tools can help you migrate between WooCommerce and Shopify.
Cart2Cart is a popular migration plugin that enables you to transfer data from an existing Shopify store. This plugin can minimize the impact on your customers by storing your data on the Cart2Cart servers during the migration process:

Once you've installed the WooCommerce plugin, you simply need to provide the credentials of your Shopify store and your new WooCommerce store. Then, specify the data you want to transfer and perform an optional demo migration before committing to the full transfer.
Alternatively, you may want to check out LitExtension. This automated tool can transfer a wide range of data from Shopify to WooCommerce: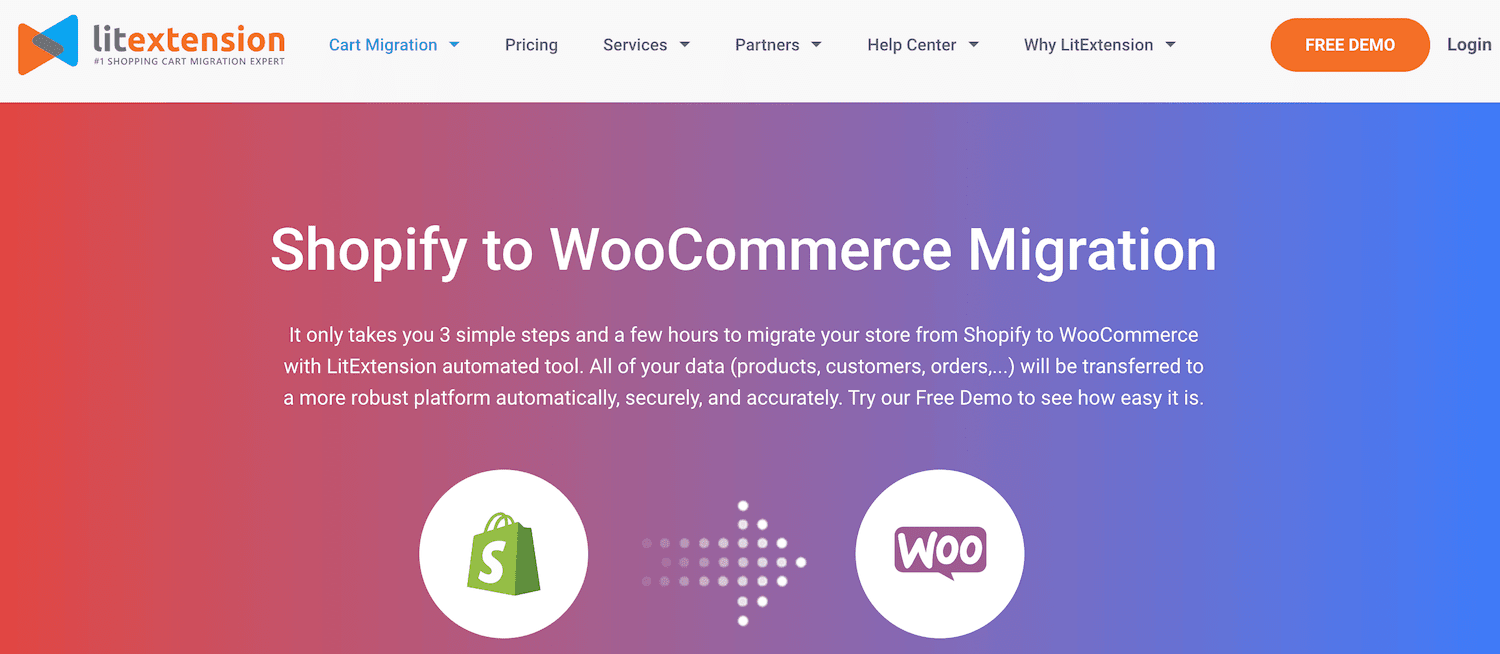 In addition, you can use LitExtension to migrate your order IDs, short and complete product descriptions, and product Stock Keeping Units (SKUs). Doing this can ensure a seamless transition and reduce the amount of configuration you'll need to perform after migrating your data to its new home.
If you're moving from WooCommerce to Shopify, you may also want to take a look at the official importer app. It can export your customer, product, and order data from WooCommerce, and import it into a new Shopify store.
For more information, read our complete guide for migrating from Shopify to WooCommerce.
WooCommerce vs Shopify: What Support Is Available?
Shopify is designed to be easy to use, but you may still need some help from time to time. Fortunately, the platform has a dedicated help center that's packed with articles, tutorials, and step-by-step guides: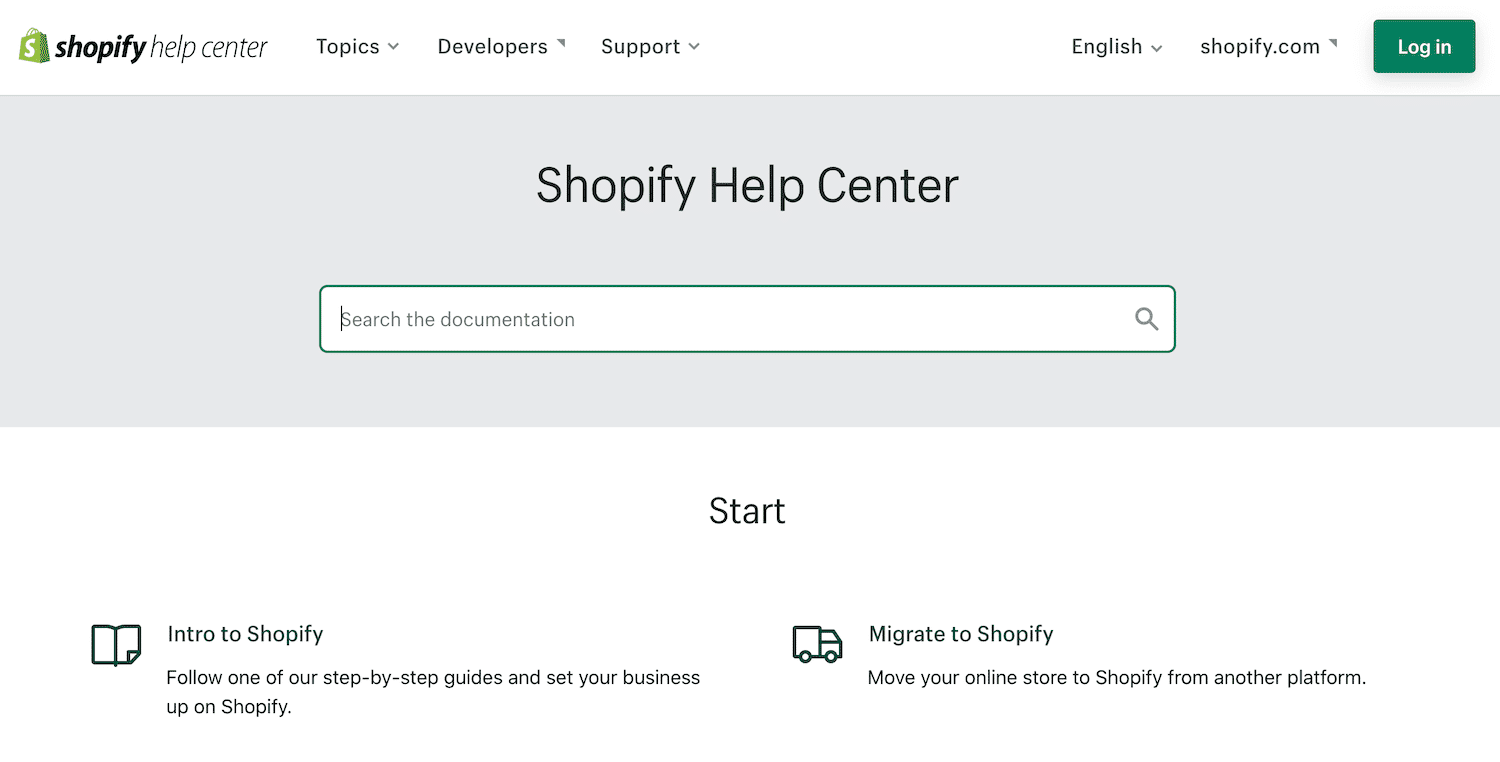 If you're a fan of video tutorials, Shopify also runs a YouTube channel and hosts regular webinars.
If you prefer a more structured approach to your support, you may be interested in the Shopify Learn portal. Here, you'll find free on-demand courses from over 90 Shopify experts: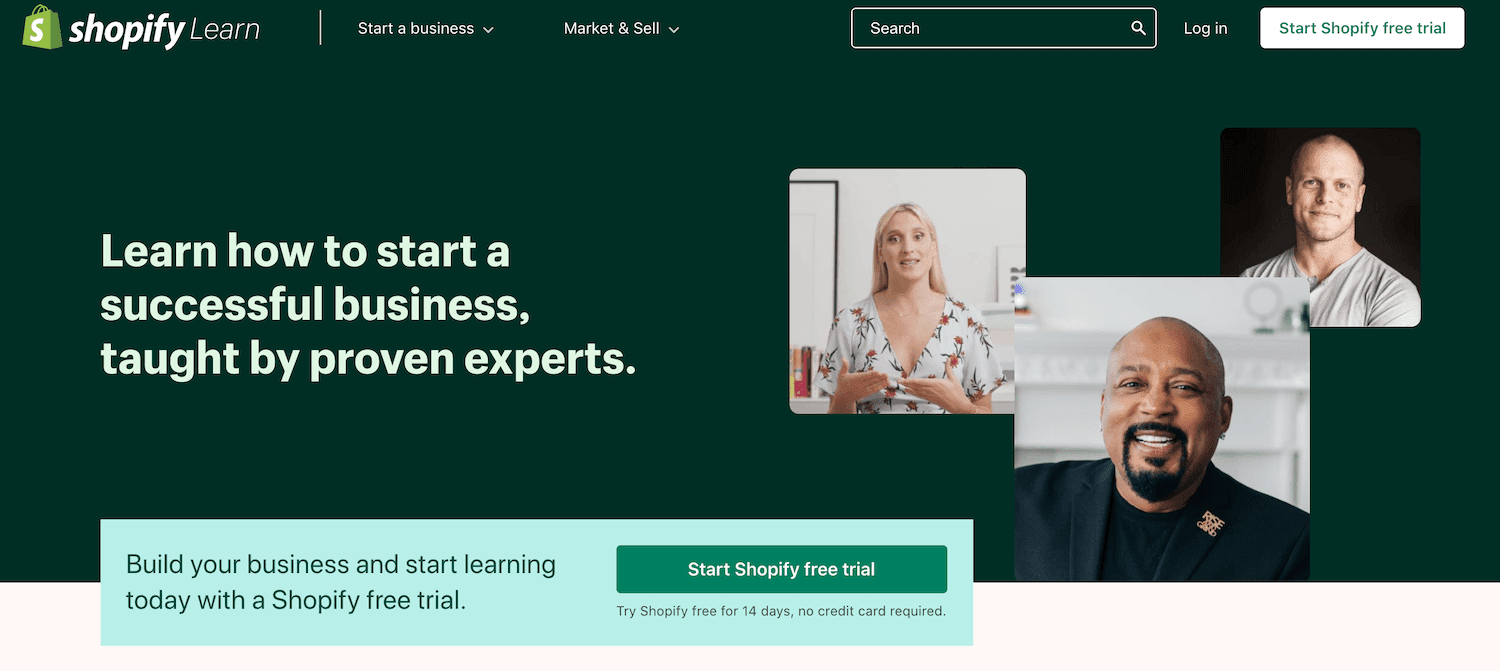 While self-help resources can be invaluable, sometimes, you may require one-on-one support. You can connect with other Shopify users and post your questions in the official Shopify forum: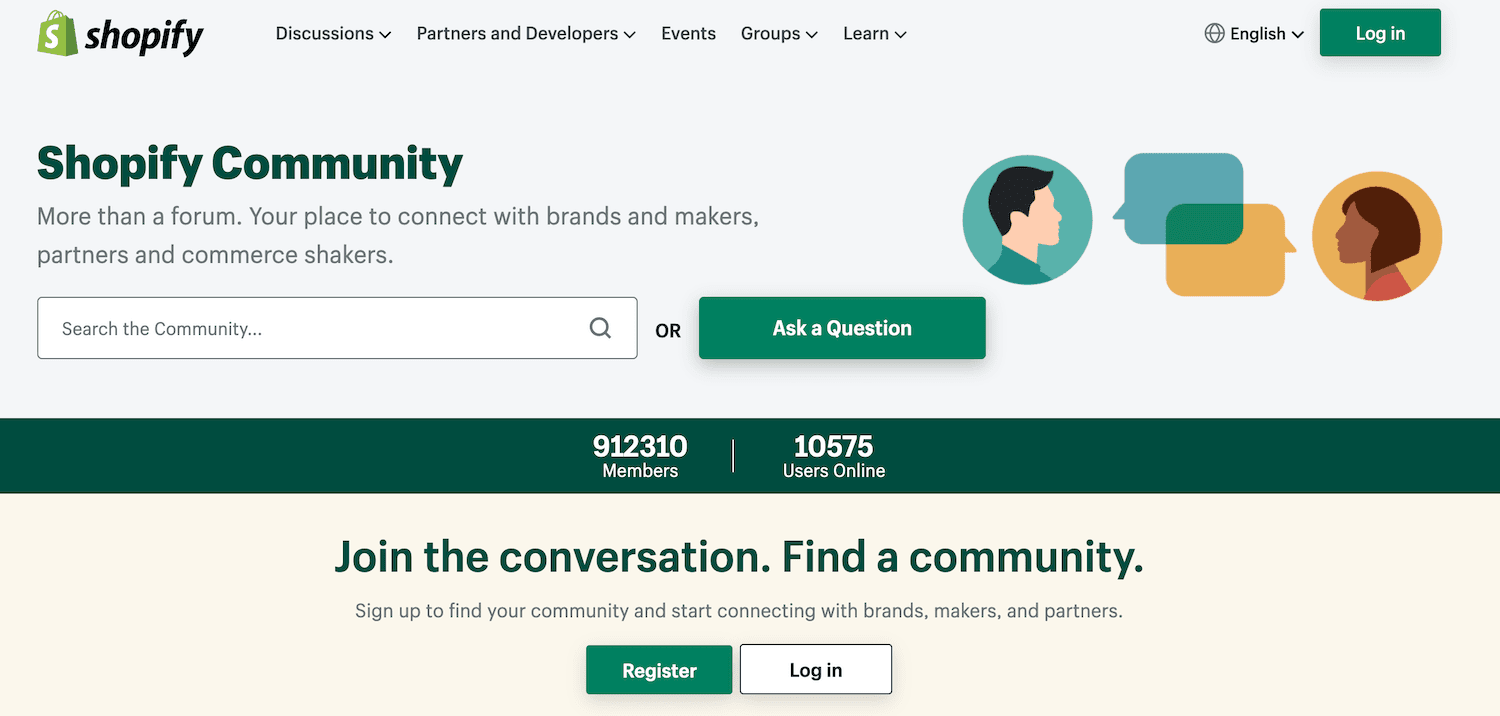 Alternatively, the Shopify support team is available 24 hours a day, seven days a week, by email, live chat, and phone. If you're not already a Shopify customer but want more information, you can still contact this team.
Similarly, WooCommerce has an impressive range of self-help resources. Its official documentation is packed with detailed guides covering every aspect of running a successful WooCommerce store:
There is also a range of themed guides. For newcomers, the New WooCommerce Store Owner Guide can be handy:

You'll also find plenty of informative articles over at the WooCommerce blog. It includes technical posts, plus general advice on building an ecommerce empire: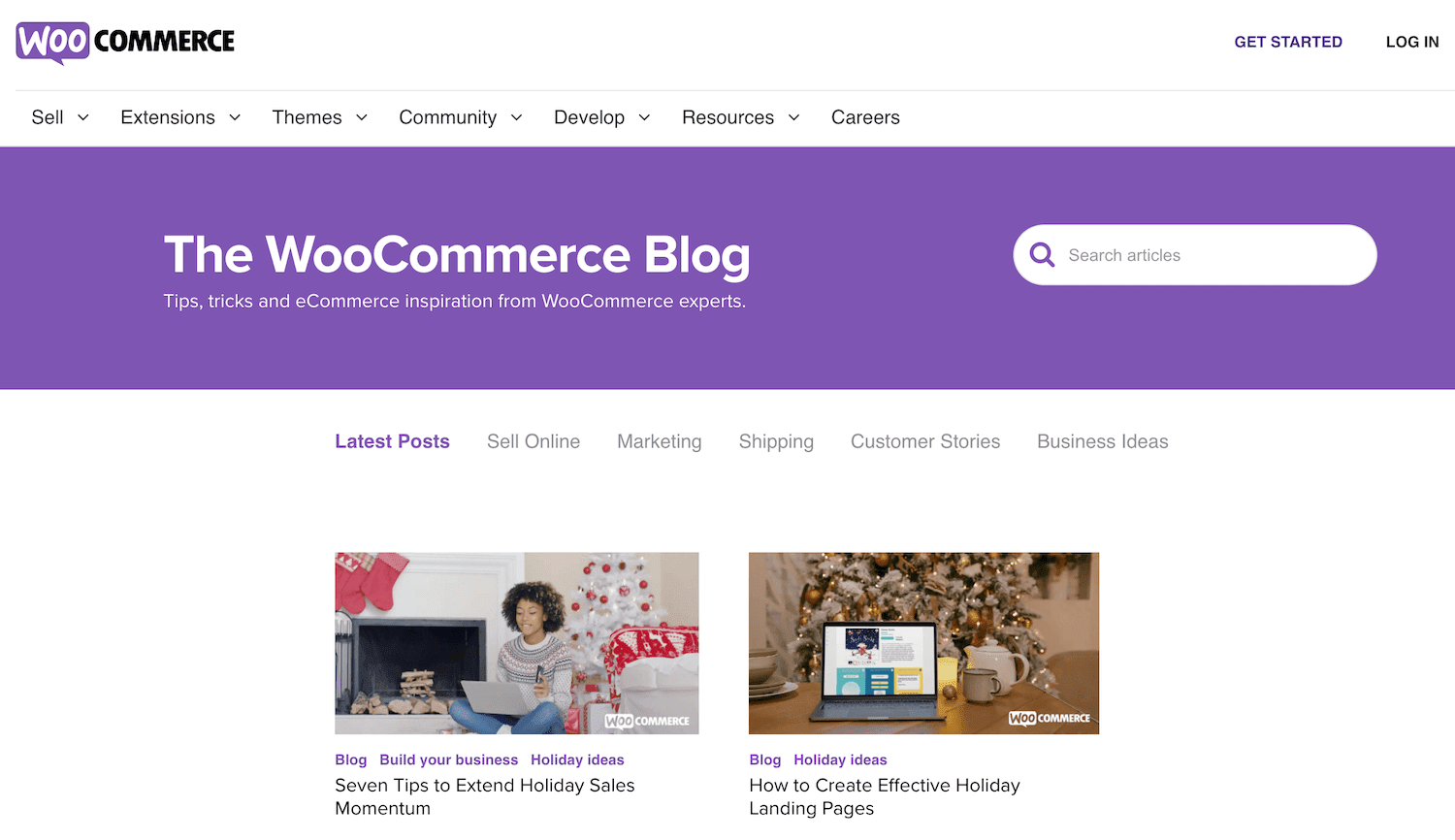 When you run an online store, any downtime, poor performance, or errors can have a devastating impact on your bottom line. With this in mind, you may want to opt for a hosting provider that offers 24/7 support. If you encounter any problems with your WooCommerce site, you'll have guaranteed access to an expert team that can help get your store back on track.
How Does Each Platform Handle Shipping and Dropshipping?
If you sell physical products, a seamless shipping experience is necessary. Both Shopify and WooCommerce enable you to ship internationally. However, Shopify has the edge thanks to its built-in partnerships with Canada Post, FedEx, UPS, DHL, and USPS.
You can also use both platforms for dropshipping, a retail model where you don't keep any products in stock. Instead, you purchase items from vendors and then send them to your customers directly.
Your website will look just like any online store when building a dropshipping business. However, both ecommerce platforms have some added extras that can help power your dropshipping business.
If you opt for Shopify, there are dedicated applications for the most popular marketplaces, including Aliexpress Dropshipping:
Similarly, the WooCommerce community has created a wide range of plugins that enable you to import products directly from third-party marketplaces. They include the AliDropship plugin, which integrates with AliExpress. It can also automate order fulfillment with the click of a button: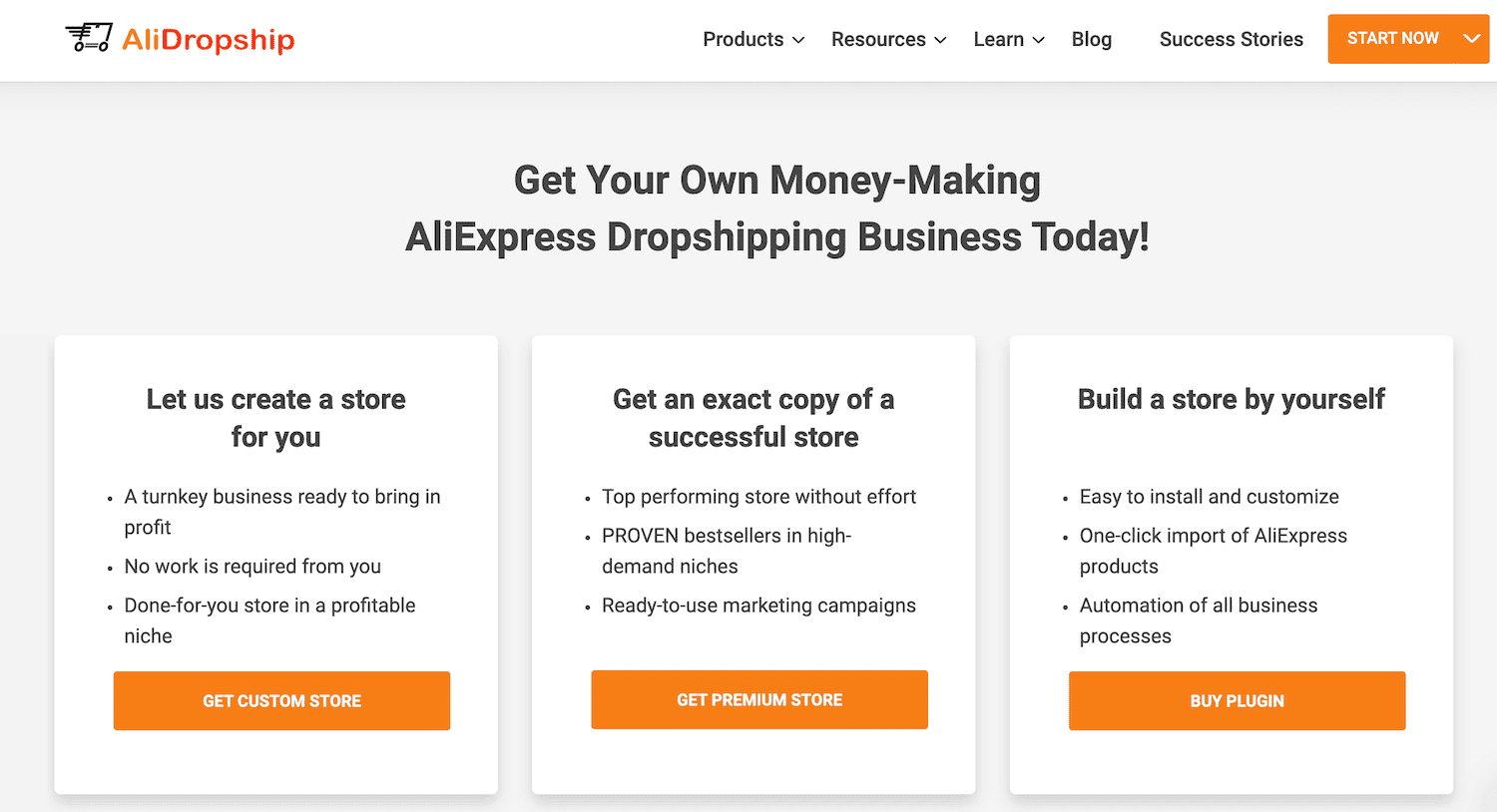 If you want to start your dropshipping enterprise, WooCommerce and Shopify are good options. Just be aware that many of these product marketplaces have their own membership fees, shipping costs, and other expenses. These fees can eat into your already thin dropshipping profits.
Which Platform Is the Most Search Engine Friendly?
Search Engine Optimization (SEO) can considerably impact your bottom line as an online store. In fact, over 40 percent of revenue for most ecommerce stores comes from organic traffic. Moreover, 39 percent of digital purchases are influenced by relevant searches.
Out-of-the-box, WooCommerce's code is optimized for SEO. You can also add meta descriptions and titles to your product pages and customize your URLs. These measures can maximize the chances of your store pages' chances to appear in relevant search engine results.
Furthermore, you can increase WooCommerce's SEO appeal by installing additional plugins. These include powerful software that's designed specifically to improve your SEO, such as Yoast SEO and The SEO Framework: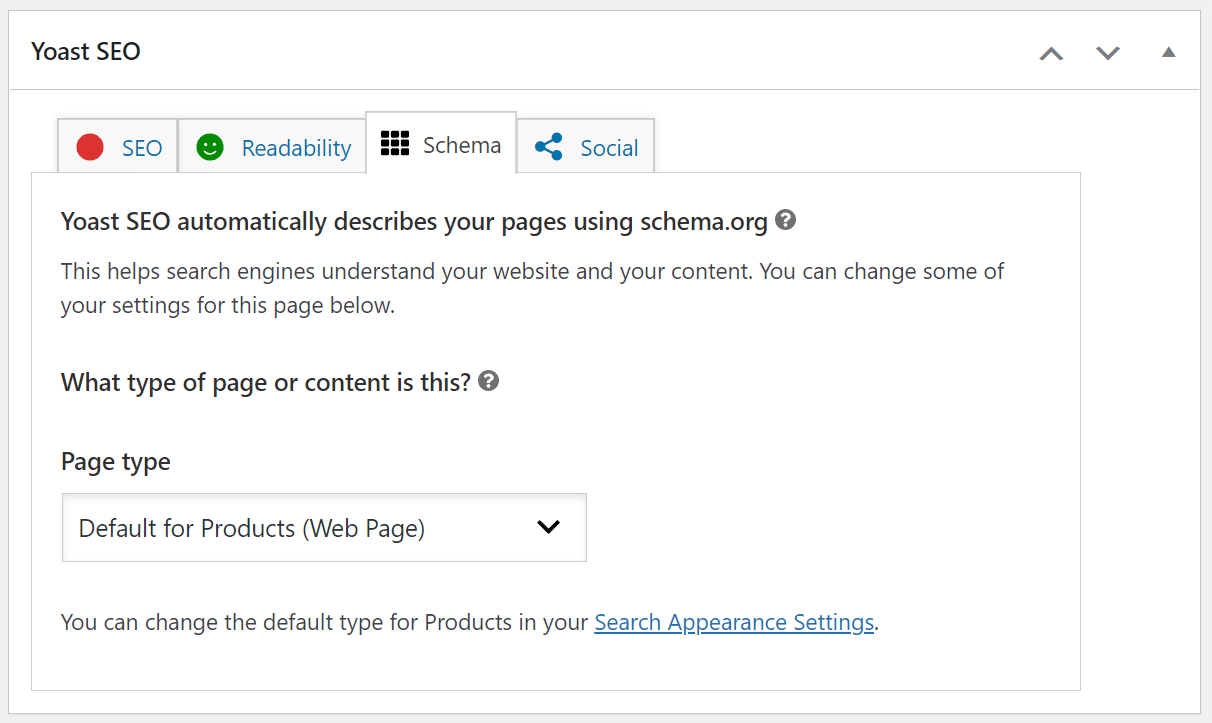 These plugins give you more control over your on-page SEO. They can also evaluate your SEO and provide actionable tips on optimizing each product page for the search engines.
Shopify also makes it easy to add basic SEO information to your store. This process includes creating descriptions and titles for your product pages.
Although WooCommerce boasts a greater variety of plugins, there are some helpful SEO plugins in the Shopify App store, such as SEO Booster: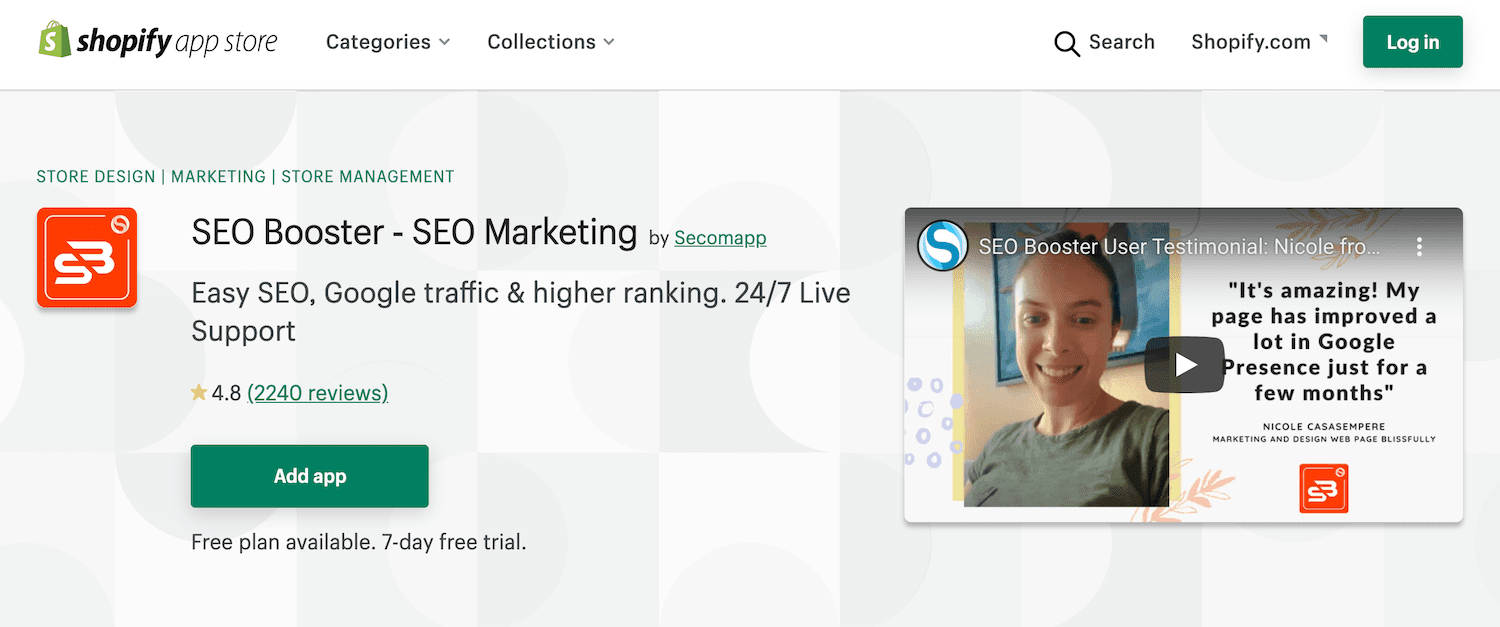 This plugin can scan your store and generate detailed SEO reports. You can then implement the plugin's recommendations and hopefully boost your search engine rankings.
WooCommerce vs Shopify: How Secure Is Each Platform?
As a successful online store, you'll have access to customer information, including credit and debit card details. That can make you an attractive target for hackers.
Since it's a hosted platform, Shopify is mainly responsible for protecting your store against hackers. In fact, the platform comes with some essential security features built-in, including an SSL certificate.
To help people remain safe online, most modern browsers indicate that a website is secured with SSL by displaying a padlock icon:

This certificate reassures Internet users that the current website is trustworthy. In this way, Shopify's built-in SSL may help you secure some additional sales.
By contrast, the WooCommerce plugin doesn't feature built-in security. You'll need to take steps to keep your store safe from hackers. Once again, this means installing some additional plugins.
There are plenty of world-class plugins for you to choose from, but the Sucuri security suite is a popular option:

When you activate this plugin, it creates a 'known good' classification for all the directories, plugins, themes, and core files that make up your online store. If any content is compromised, Sucuri will notify you about the threat.
Sourcing and configuring these plugins can be a significant amount of work. You may be able to minimize the time and cost associated with creating a secure WooCommerce store by partnering with a hosting provider that takes security seriously: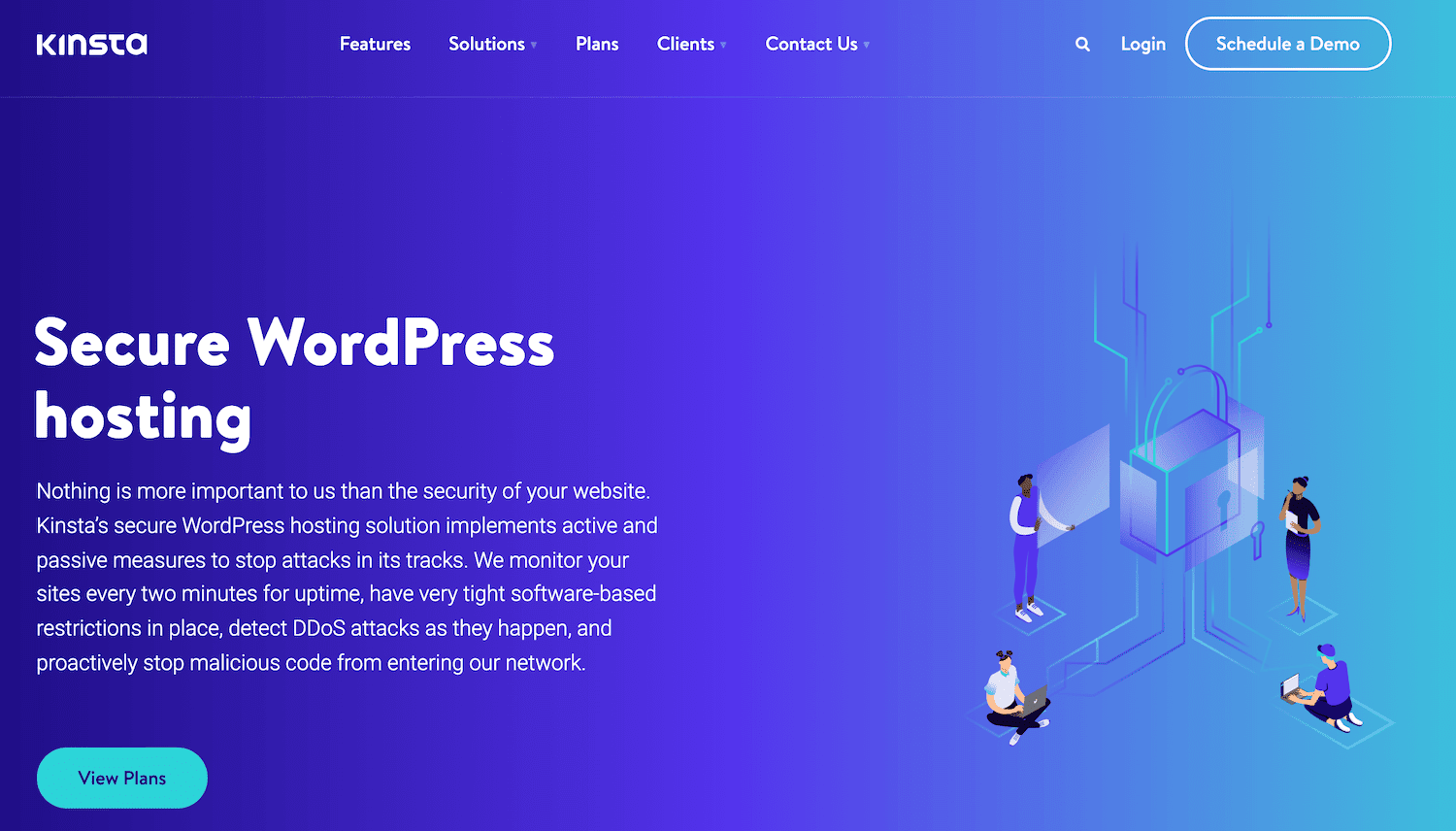 At Kinsta, we provide a free Cloudflare SSL to all our customers, so you don't need to worry about sourcing and configuring your certificate. We also support two-factor authentication, IP geolocation blocking, and automatically ban suspicious IPs.
How Easy Is It to Manage Your Inventory?
WooCommerce is a flexible and customizable solution, giving you complete control over your inventory. You can upload new products and edit existing ones using the familiar WordPress editor:
Similar to WooCommerce, Shopify enables you to track your products quickly, access stock alerts, generate reports, and perform other essential inventory management tasks. Both platforms let you bulk upload your entire product catalog via CSV files. These features can save you a significant amount of time.
However, one area where these solutions differ dramatically is product variations. These are attributes that you can apply to a particular product.
For example, if you sell a t-shirt, you might offer this item in different colors or sizes. Each of these attributes is a product variation.
With WooCommerce, there's no hard limit on the number of product variations that you can use. By contrast, Shopify has a hard cap of 100 variants and three total options per product. If you want to increase this limit, you'll need to use a third-party Shopify app.
WooCommerce vs Shopify:
Who
Comes
Out
o

n
Top
?
If you want to launch an online store quickly, Shopify combines powerful ecommerce features with a smooth setup process.
It requires almost no specialist technical knowledge, but that comes at a cost — you don't own the platform and have to pay a commission on every sale.
WooCommerce can transform an existing WordPress website into a powerful ecommerce platform.
With a vast community of plugins, extensions, and themes, WooCommerce promises to give you complete control over your ecommerce store. However, you need to choose a credible web host to make it work smoothly.
Do you have any questions about WooCommerce vs Shopify? Let us know in the comments section below!