There's no single "best" way to run an ecommerce store. It depends on your products, your target audience, and the style you're most comfortable with.
That's why there are different ecommerce platforms available on the market to serve different needs. The trick is knowing which one is best for you.
In this guide, we compared the top 7 ecommerce platforms so you can have all the key details and see which is a perfect fit for your unique business needs.
We'll cover their features, pricing, pros, cons, and whom they're recommended for most, so take a look below.
Sounds interesting?
Let's get started!
1. WooCommerce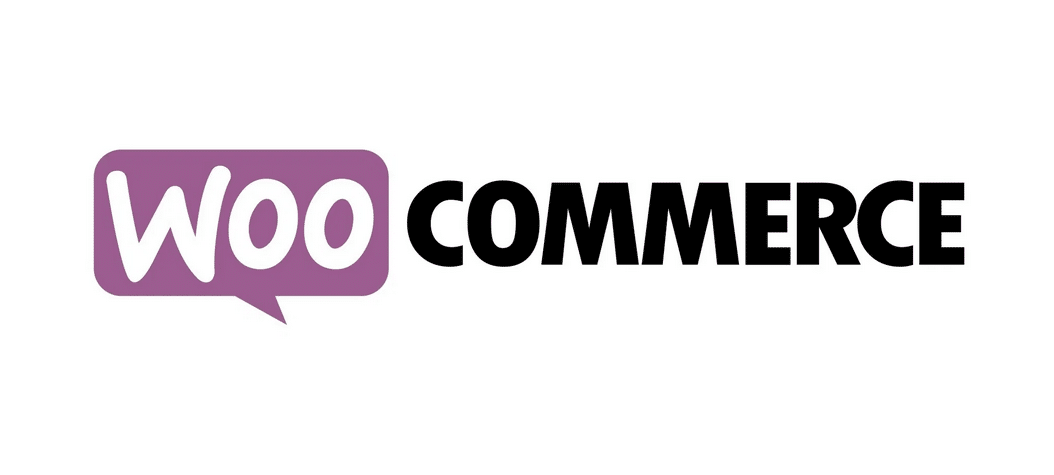 As one of the most popular ecommerce platforms, WooCommerce provides everything an ecommerce owner needs and it's technically free. On the downside, it does require a bit of elbow grease to build and update.
Unlike the other ecommerce platforms on this list, WooCommerce is actually just a WordPress plugin. That's one of its greatest strengths, meaning that all the features of WordPress are at your disposal. Any plugins or themes for WordPress can be co-opted for your WooCommerce store but you'll also have a big list of WooCommerce-specific extensions and plugins you could choose from.
The drawbacks of WooCommerce are the drawbacks of WordPress. First, you'll need to find the right hosting provider, which is in charge of your site's security and your customer's financial data, not to mention how much traffic you can accept. You also need to choose the best WordPress hosting plan for your needs.
Second, you have to get your hands dirty with the design, which can take time if you've never used WordPress before. It's not that WordPress is hard — it's actually quite user-friendly — but there are a lot of small tasks you need to do to get your site to look and function how you want, like hunting down the right plugins or tweaking site preferences. Using a professionally-coded WordPress theme and this step-by-step WooCommerce setup guide make sure nothing slips through the cracks.
Key Features
The entire WordPress library of plugins.
WooCommerce-specific plugins and extensions with an assortment of ecommerce features.
Easy blog integration.
Unlimited products.
Prices
Technically free, but you still have to pay for hosting
Depending on which features you want, you could spend anywhere from $0 – $200, or more on plugins/extensions.
Pros
Own your own data.
Scalable price, starting at $0.
Native platform for blogging.
No limits for products or images.
As open source software, WordPress has lots of communities to ask for help and support.
Cons
Hosting not included.
Small learning curve for WordPress if it's your first time.
Recommended For…
WooCommerce is a great platform for beginners and experts alike, as long as you have some time to spare on building it (if you don't want to do that, consider hiring a WordPress developer).
But once you get the hang of it, you can enjoy nearly limitless customization options. That makes it also recommended for people who want to design their own site, but don't want to bother with coding.
Example of Online Stores Using WooCommerce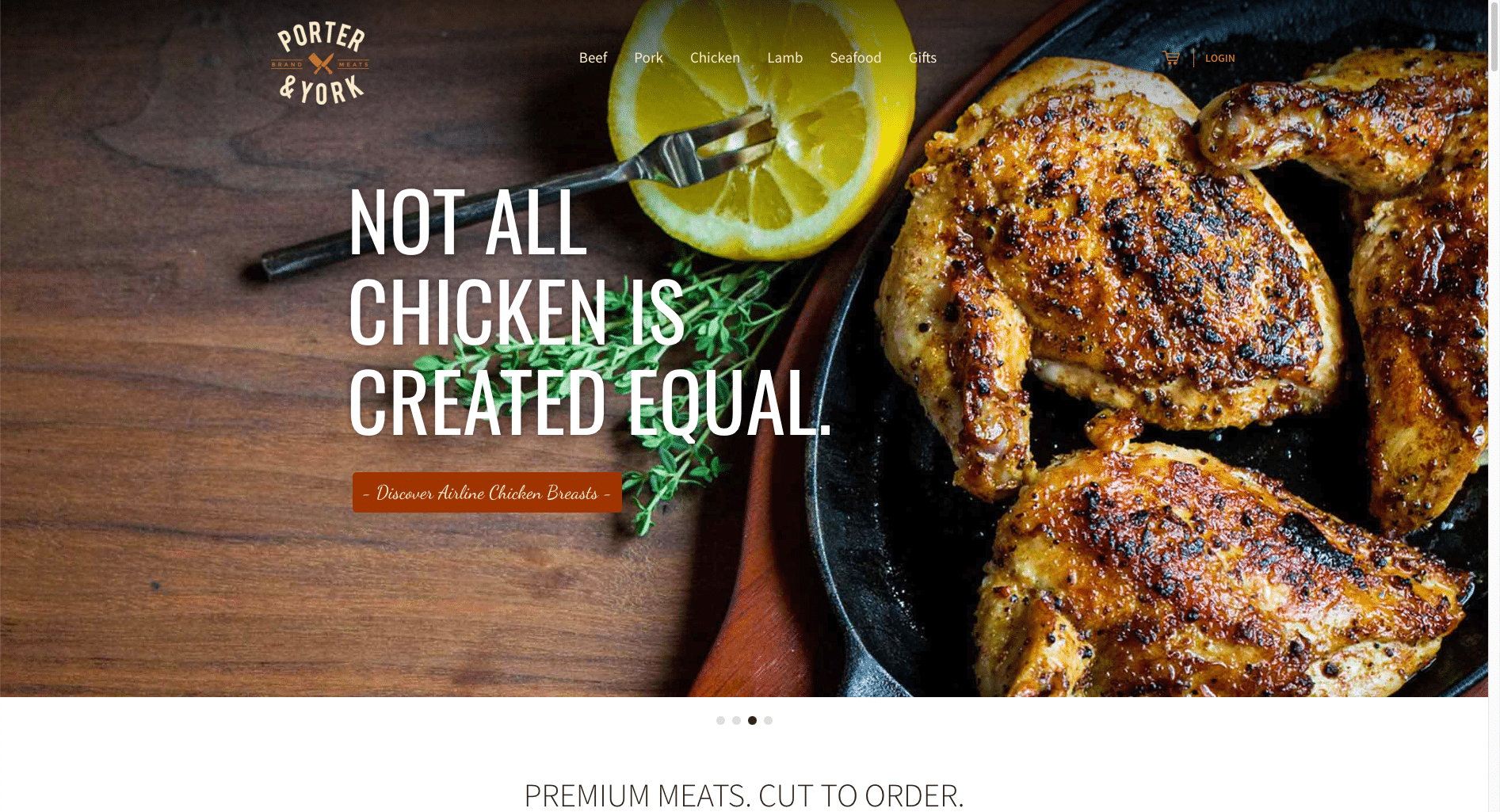 2. BigCommerce

Everything you need to know about BigCommerce is in the name: it does things big. This ecommerce platform is made for big enterprises and stores with a large range of products, or else small stores planning an imminent expansion.
As a sophisticated ecommerce platform, BigCommerce offers plenty of features. It's made for professionals, so it has more advanced options than the others on this list.
While that's great if you like customization and understand the best practices for web design, it also means a steeper learning curve. BigCommerce isn't as user-friendly as the other ecommerce options here, although they do their best to onboard new users.
That big suite of features is reflected in the price tag. For small stores just starting out, you'll be paying for features you won't need yet, so it makes it hard to justify the cost. Rather, BigCommerce is best for already-established stores that need a little more "power under the hood."
Key Features
Accommodates large amounts of products.
Highly customizable.
Security included.
Migration and importing options.
Built-in SEO enhancements.
Tools for improving conversions.
No transaction fees.
Prices:
BigCommerce Standard: $29.95 per month.
BigCommerce Plus: $79.95 per month.
BigCommerce Pro: $299.95 per month.
BigCommerce Enterprise: Varies.
Pros:
Advanced suite of features to satisfy complex business models.
Lots of intricate customization options.
Can sell as many products as you want.
Cons:
Harder to use than other ecommerce platforms.
A bit pricey if you're just starting out.
Recommended For…
Established stores or stores that sell a lot of products make the most out of BigCommerce. New and small stores won't end up using a lot of the features anyway. BigCommerce is a heavyweight ecommerce platform, so only use it if you need all that extra power.
Example of Online Stores Using BigCommerce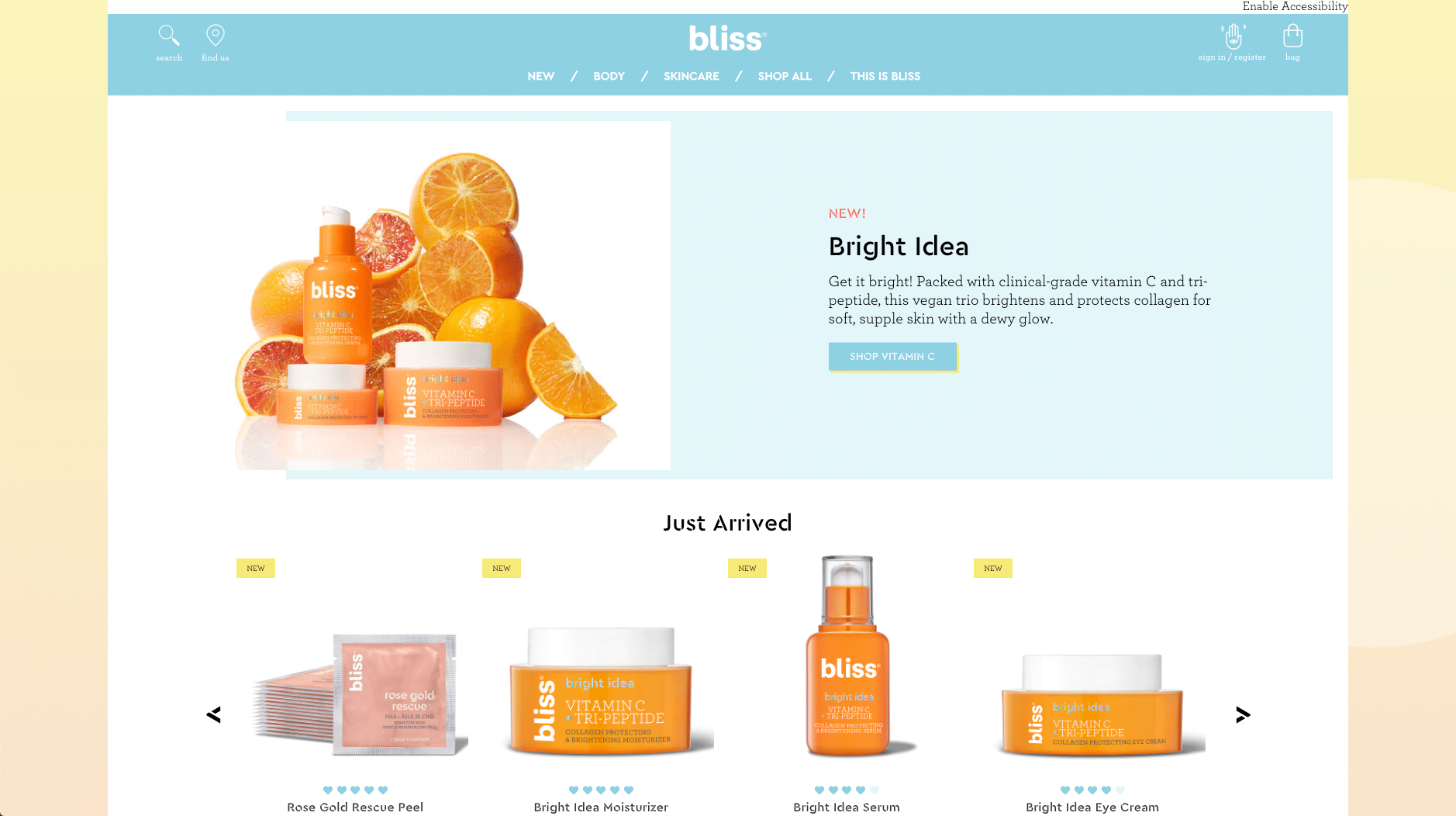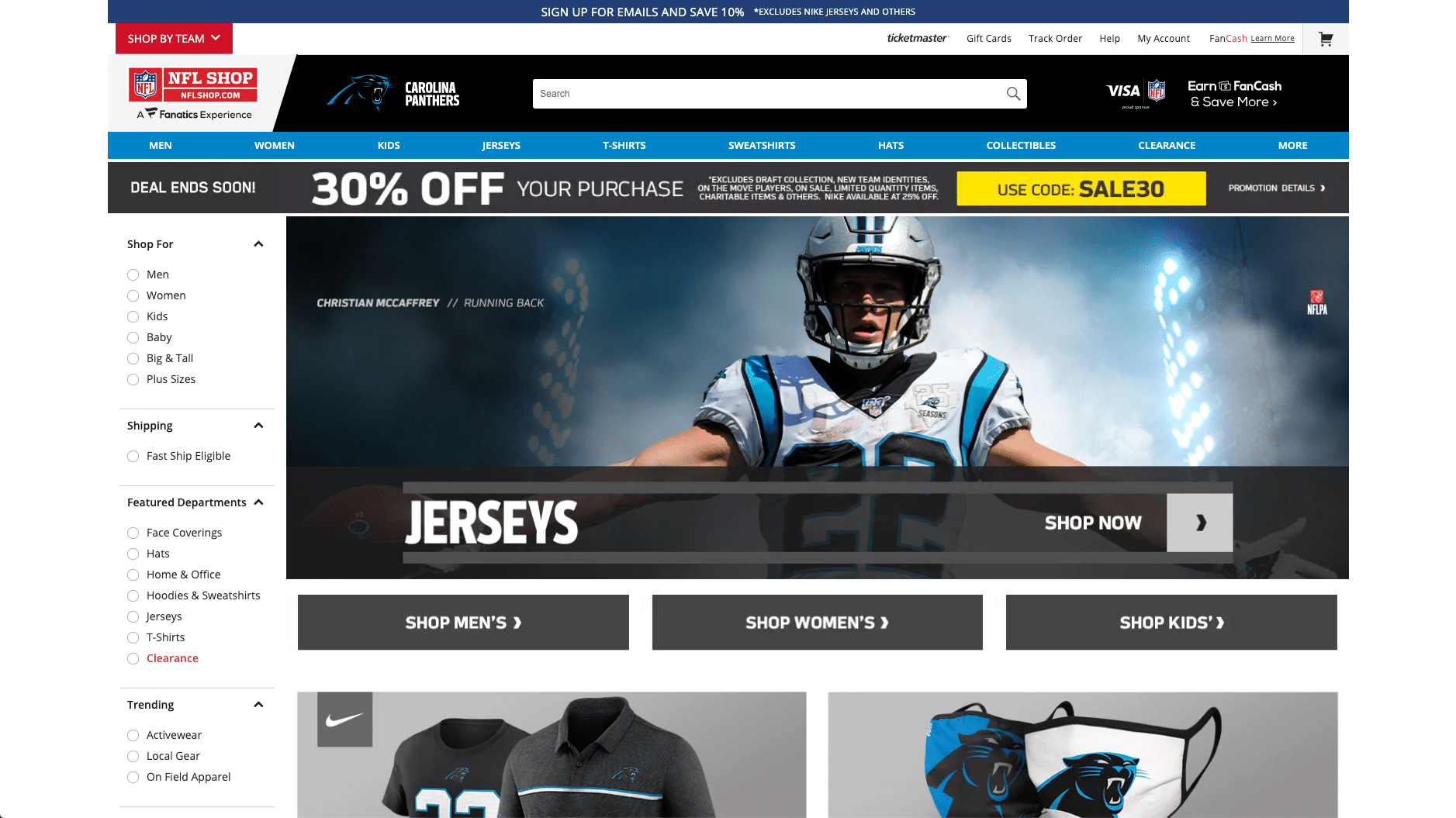 3. Shopify
Another popular ecommerce platform is Shopify, which specializes in convenience and simplicity. While a WooCommerce site might take days to set up, you can launch a fully functional Shopify site in just minutes. The downside, though, is that you don't have as many options for customization as you do with WooCommerce.
Shopify is for people who don't want to bother too much with the design and coding aspects of running an e-commerce store. The site is heavily template-based, so you simply choose your theme and fill in your information.
After picking your theme, most other aspects are locked in. While that's a great time-saver, it inhibits customization: no special visuals, creative widgets, or optimizing navigation.
While that's frustrating for people who have bold ideas, it's perfect for people focused only on the business. Shopify has all the ecommerce accommodations you'll need, such as options for different types of promotions, as well as a built-in rating system.
Check out this comparison guide on WooCommerce vs Shopify for more details.
Key Features
User-friendly interface.
Template-style design.
Out-of-the-box functionality.
App store for extra features.
Prices
Shopify Lite: $9 per month.
Basic Shopify: $29 per month.
Shopify: $79 per month.
Advanced Shopify: $299 per month.
Shopify Plus: $2,000 – $40,000 per month.
Pros
The most user-friendly of all the ecommerce platforms.
Can set up a store quickly and easily.
No design skills required.
Great for social media integration.
Works well for both small and large stores.
Cons
Limited customization.
Difficult to stand out from other Shopify sites.
Third-party gateway transaction fees can get pricey.
Recommended For…
As we mentioned above, Shopify is ideal for people that want to focus solely on the business. Shopify may be limited when it comes to design options, but it's an open book for business strategies, sales promotions, and social media marketing.
Because it's so convenient and user-friendly, it's perfect for people that want to set up a side business or ecommerce store as a hobby or side-gig. There's very little time investment and it doesn't require much maintenance.
Example of Online Stores Using Shopify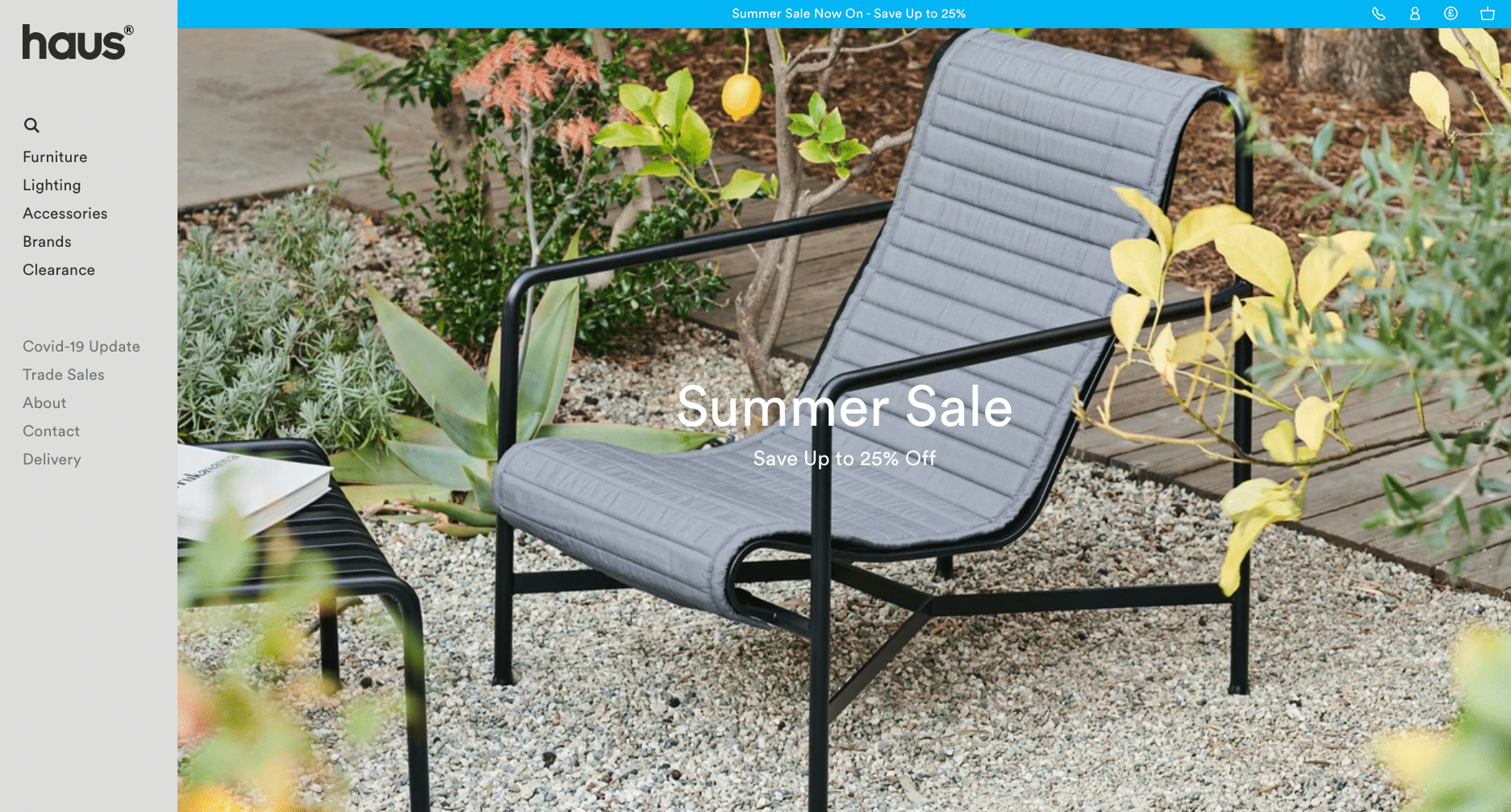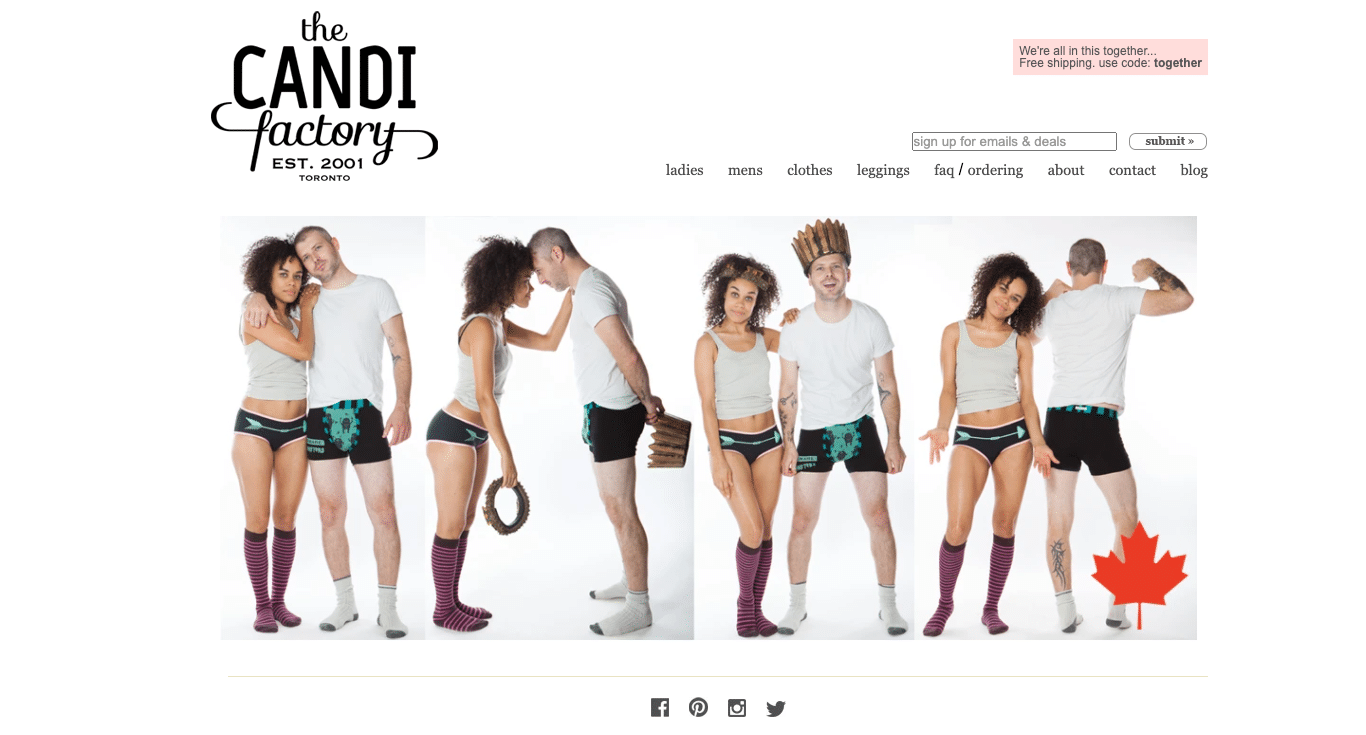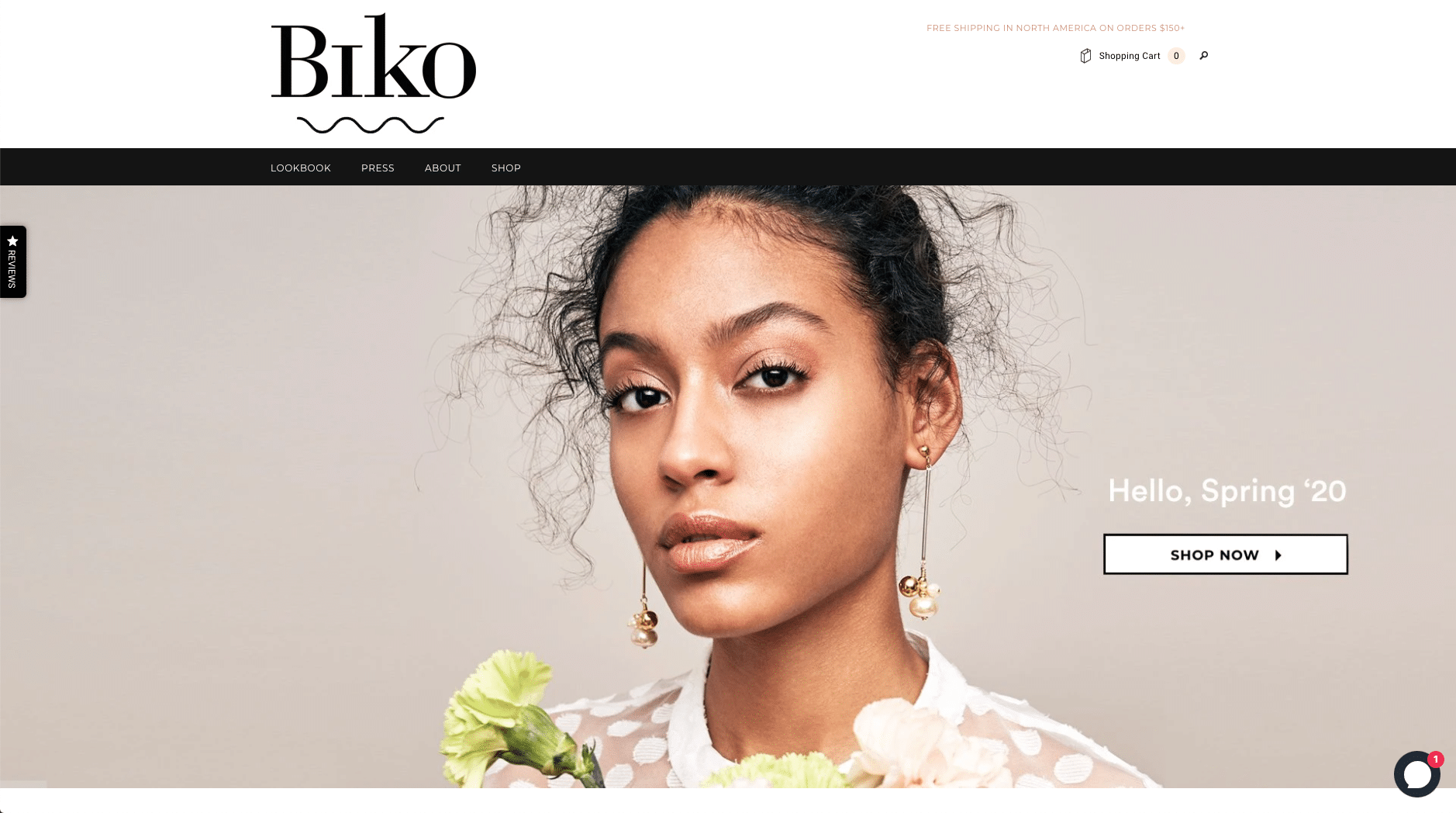 4. Volusion

Next to the most popular ecommerce platforms like WooCommerce, Shopify, and BigCommerce, Volusion is the underdog. It doesn't offer as much as its more established rivals, nor is its name as recognizable. Despite that, Volusion is slowly climbing the ranks as an alternative to Shopify for convenience and speed.
Where Volusion really shines is subscription and recurring payments. Perfect for subscription boxes and similar business models, Volusion offers these types of payments straightaway.
You can still find these options on some platforms — for example, WooCommerce has subscriptions plugins — but in general, you have to track down those add-ons yourself, and sometimes even pay extra for them.
Because it doesn't offer many advanced features, Volusion can focus more on usability. For example, it incorporates an effortless drag-and-drop site editor, so you can rearrange site elements as you want.
That kind of bare-bones simplicity works well for first-time site builders, but experienced ecommerce managers will miss many of the features other platforms give for free, such as SSL certificates, blogging capabilities, or even selling digital products. On the plus side, there are no transaction fees, and you can have all the bandwidth you want.
Key Features
Drag-and-drop site editor.
No transaction fees.
Unlimited bandwidth.
Responsive themes for heavy mobile traffic.
Accepts subscription and recurring payments.
Prices
Personal: $29 per month.
Professional: $79 per month.
Business: $299 per month.
Prime: Custom.
Pros
Low-cost ecommerce platform, especially considering there are no transaction fees.
One of the only ecommerce platforms to innately allow subscription and recurring payments.
Easy site editor attuned to first-timers.
Cons
Limited features.
No blogging integration.
No selling digital products.
Recommended For…
Considering the low cost and easy site editor, Volusion works best for small ecommerce businesses. It's a good platform to get your feet wet — you won't need advanced features while you're just learning the basics.
Additionally, Volusion is ideal for stores that use the subscription/recurring payment model. It's a small niche among ecommerce stores, but Volusion caters to them nonetheless.
Example of Online Stores Using Volusion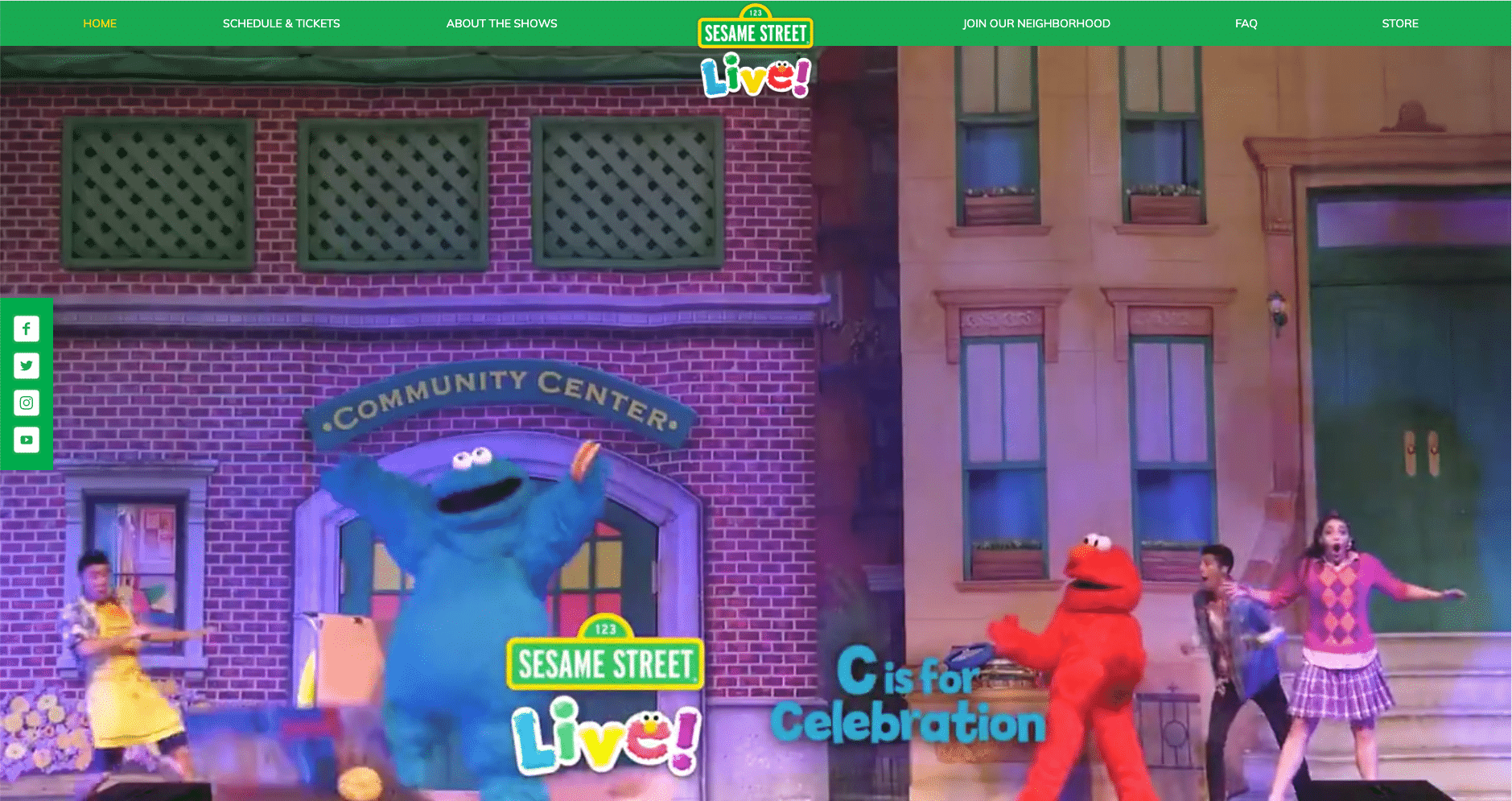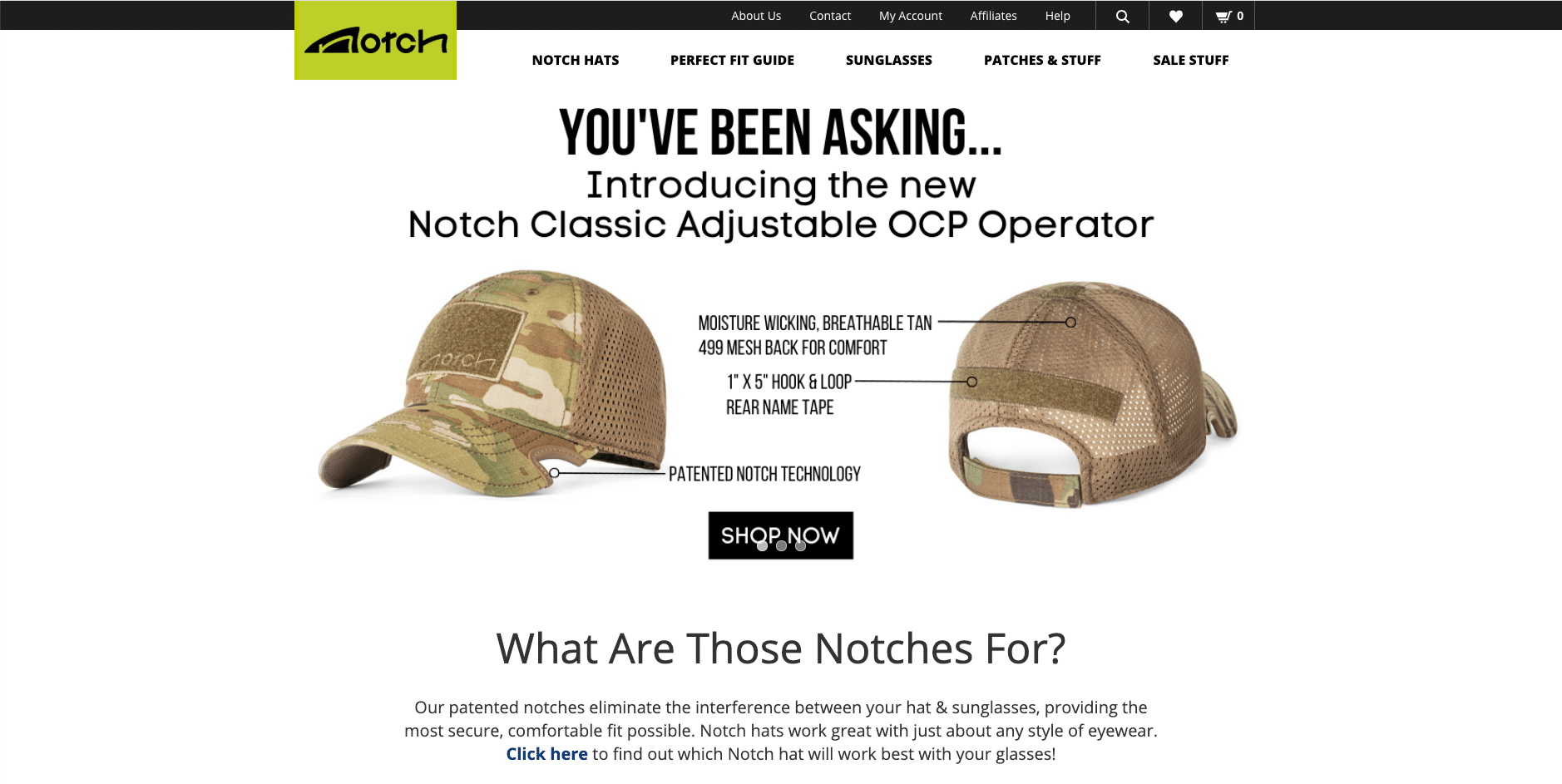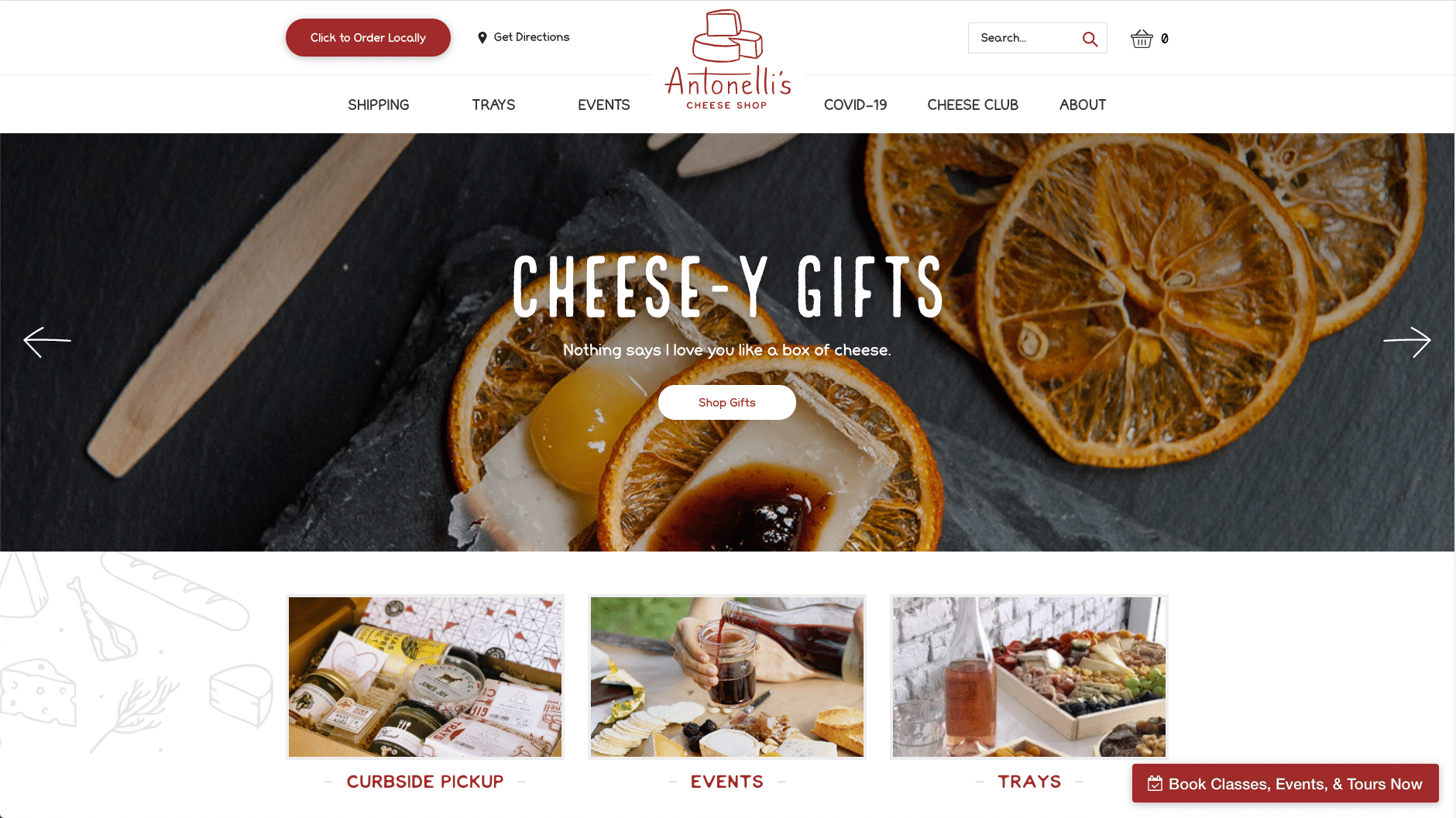 5. 3dcart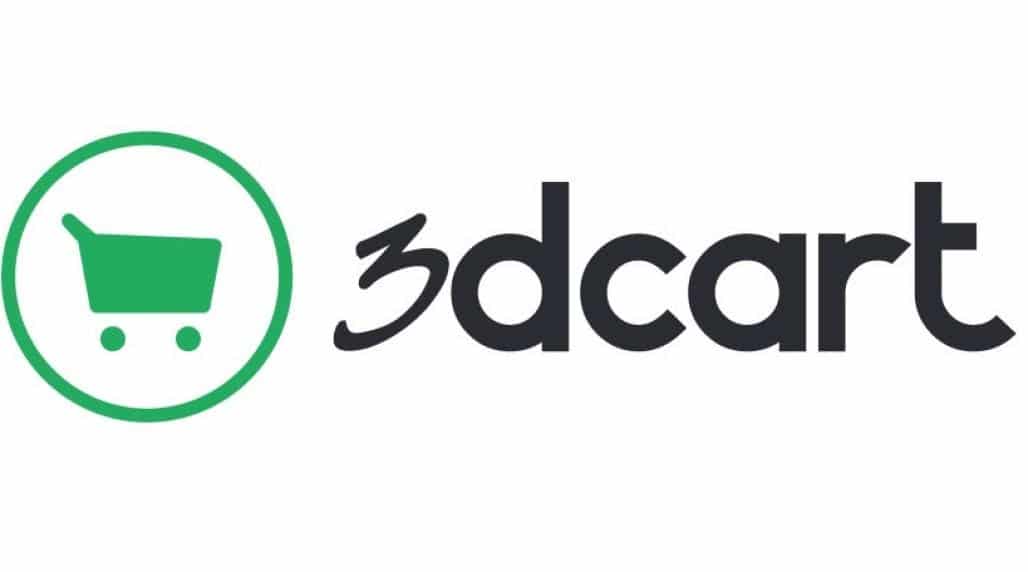 Although smaller and not as well-known, 3dcart prevails over the other ecommerce platforms in one area, and it's not 3D images or VR — it's SEO. The self-called "best ecommerce platform for SEO" lives up to its name with features like breadcrumb links and canonical URLs.
A lot of SEO is determined behind-the-scenes, in areas most site-builders don't let you modify: how you submit your website to search engines, the site architecture, URL structure, or even the code itself.
Knowing this, 3dcart optimized those areas for you, so you don't have to worry about them. You get all the benefits of a template site-builder, but with the assurance of top-notch SEO.
3dcart suffers from the same limitations as Shopify, though: not much customization. That's particularly bad, considering that 3dcart's themes are a little outdated.
However, also like Shopify, 3dcart offers plenty of ecommerce features for marketing, sales, and promotions. They throw in a generous amount of perks as well, even at the lowest price tier: no transaction fees, 24/7 support, security, API access, unlimited bandwidth, and unlimited products.
Key Features
Internal SEO design.
Themes pre-built for SEO.
Unlimited products.
Unlimited bandwidth.
No transaction fees.
Prices
Startup Store: $17.10 per month
Basic Store: $26.10 per month
Plus Store: $71.10 per month
Power Store: $116.10 per month
Pro Store: $206.10 per month
Pros
Everything about this platform, top to bottom, is for SEO.
Plenty of perks, including 24/7 support.
Easy template-style site designer.
Cons
Little in the way of customization.
Templates could use updating.
Recommended For…
If your business model revolves around SEO, 3dcart is the ecommerce platform for you. Otherwise, 3dcart serves many of the same needs as Shopify, so if you like that quick-and-easy setup, it's a nice alternative if Shopify doesn't have what you want.
Example of Online Stores Using 3dcart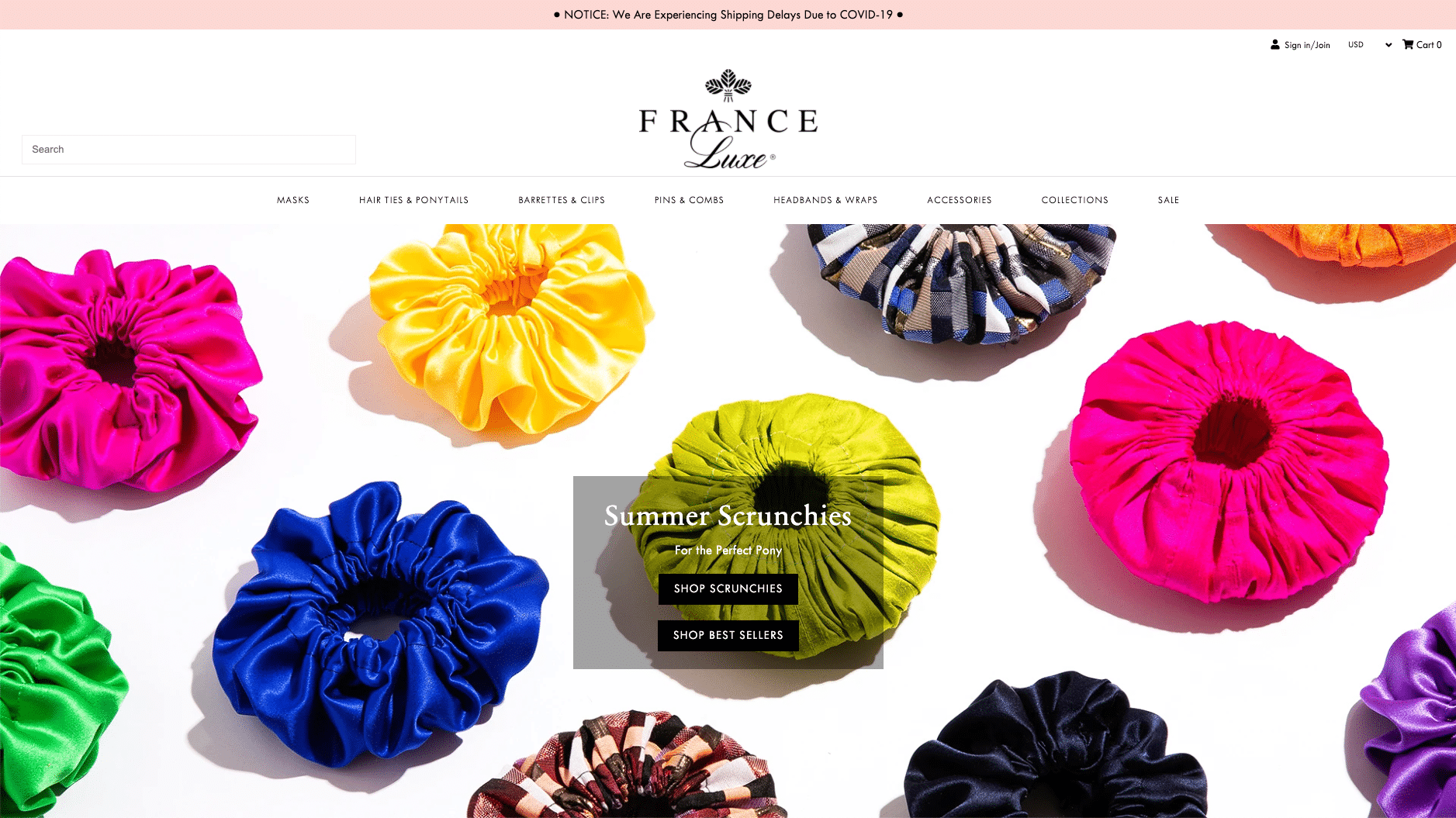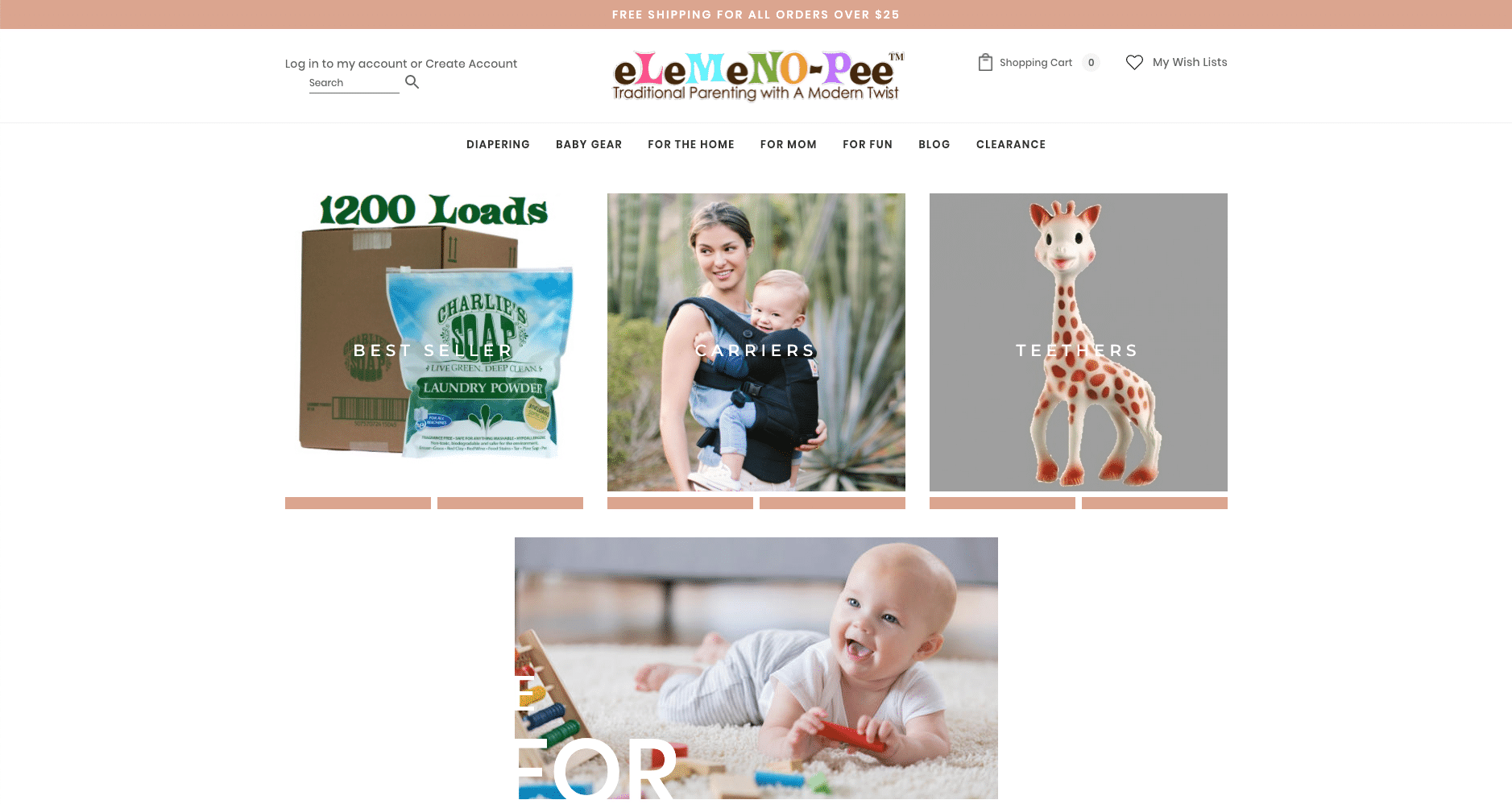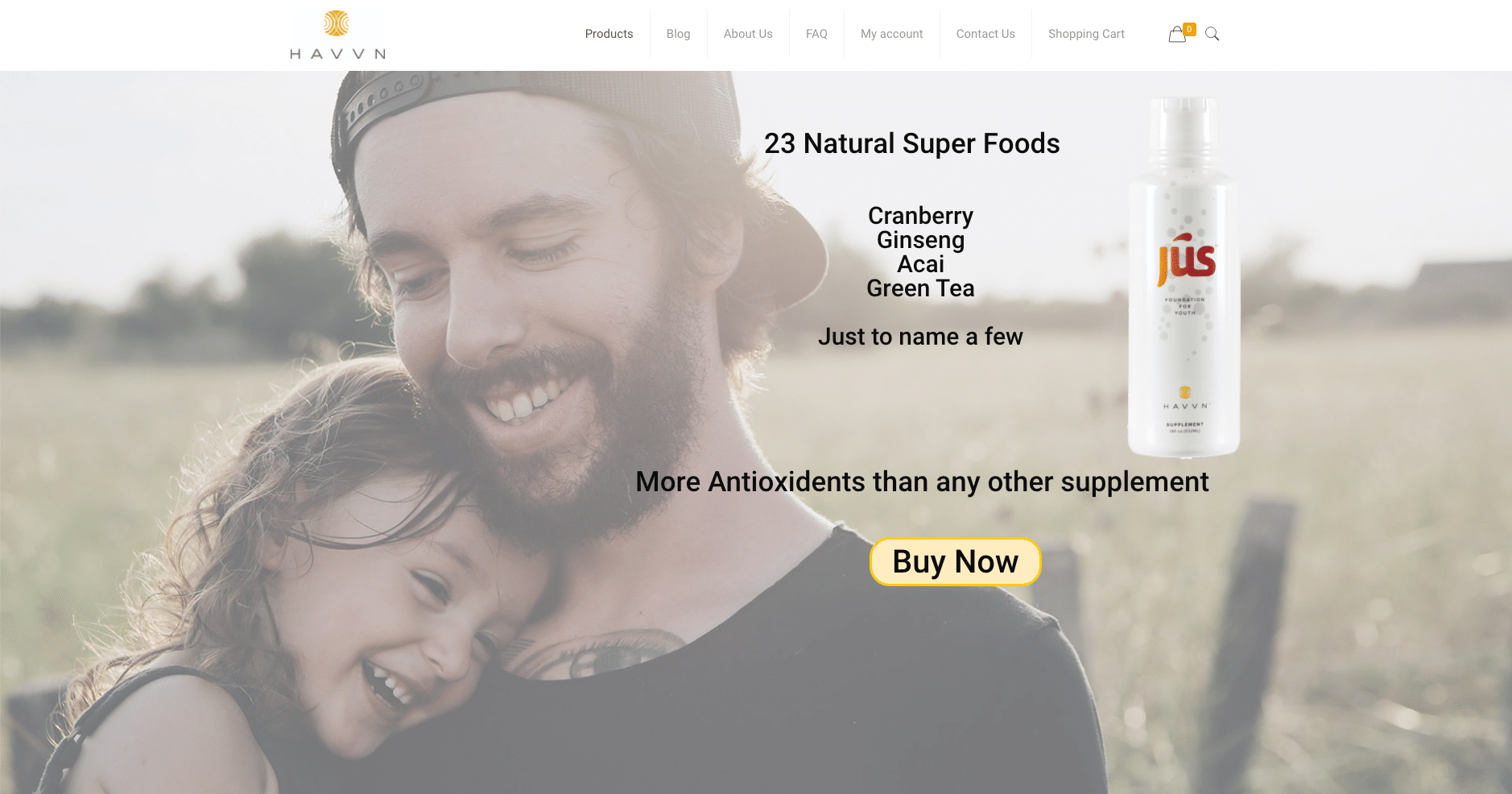 6. Big Cartel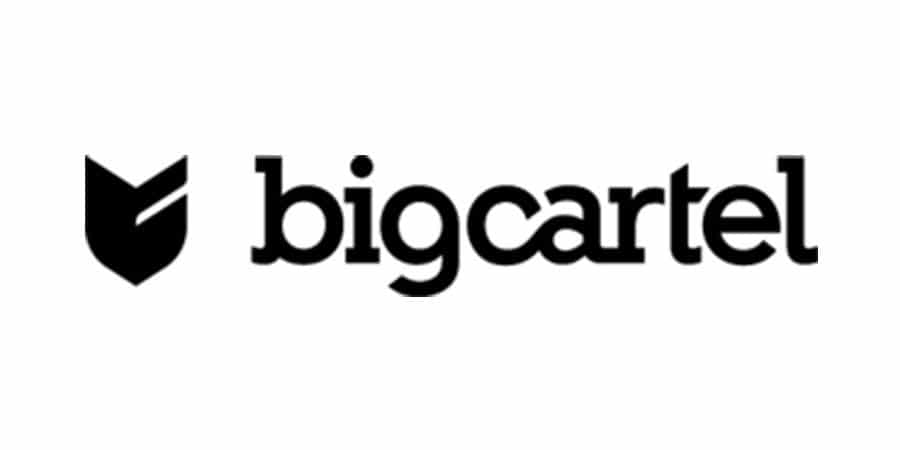 Big Cartel is a niche ecommerce platform for artists, craftspeople, and other artisans who like to sell what they make. If that's the kind of business you run, Big Cartel is perfect… but for the majority who don't make their own goods, it's better to look elsewhere.
Everything about Big Cartel caters to small, creative businesses, including the artistic site design options. The most appealing feature to independent creators is the low cost — no listing fees and no transaction fees. All you pay is the monthly fee, and there's even a free account that includes most of the features anyway.
However, if you're not an independent creator, plenty of other ecommerce platforms offer more attractive deals. A lot of the creative design options aren't applicable to more serious brands.
Key Features
No transaction fees.
No listing fees.
Artistic design options.
Prices
Gold: Free
Platinum: $9.99 per month
Diamond: $19.99 per month
Titanium: $29.99 per month
Pros
Comparatively cheap next to the other ecommerce platforms.
One of the more creative and inspiring site builders.
Transparent business practices.
Cons
Only relevant for a small group of sellers.
Recommended For…
It's no secret that Big Cartel is recommended for artists and craftspeople. Their market may be small, but they cater to it well. Even if you're an independent creator, you still have to choose between Big Cartel and Etsy.
The advantage to Big Cartel is owning your own store: it's better for branding and more scalable if you have high ambitions.
Example of Online Stores Using Big Cartel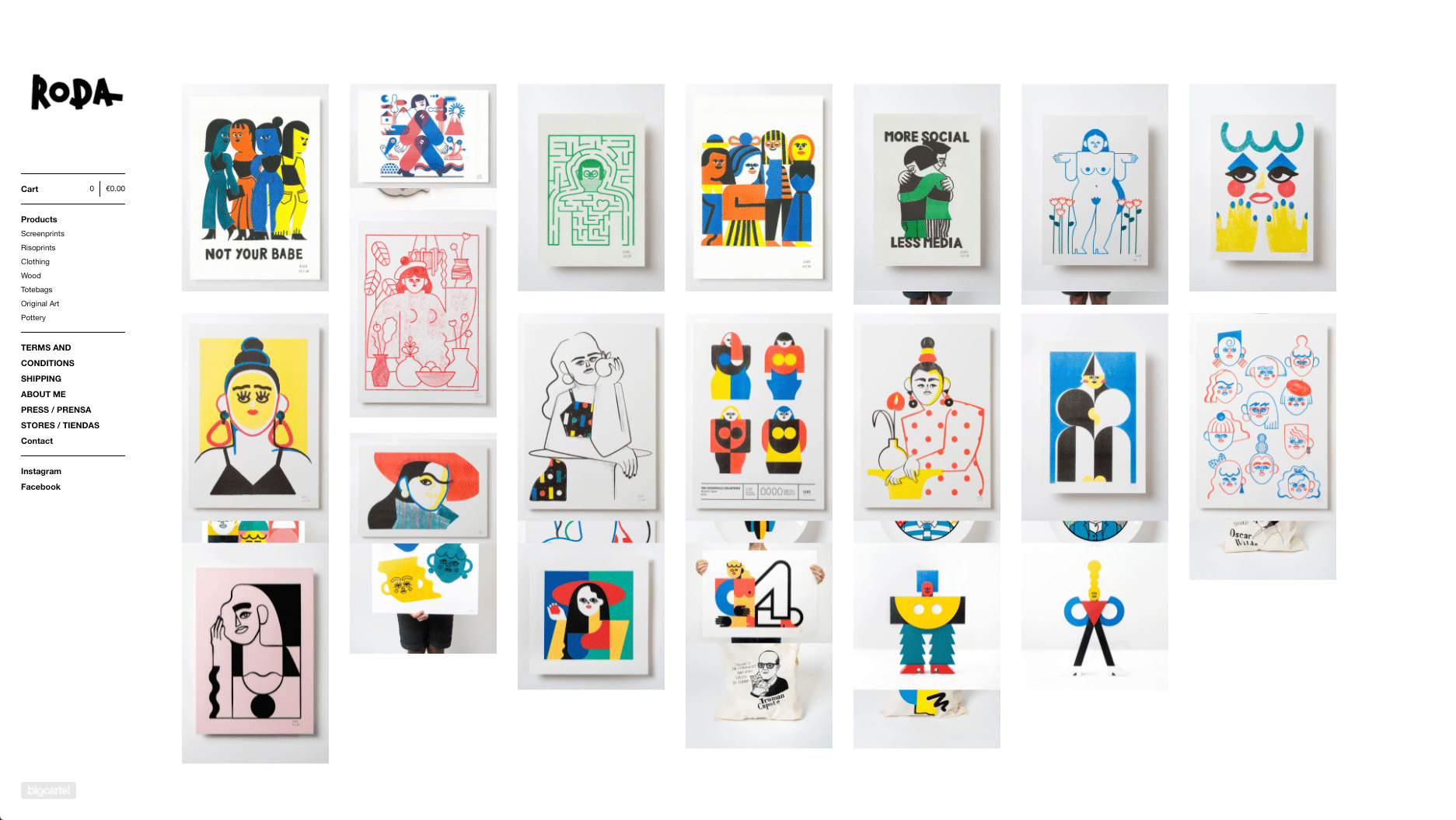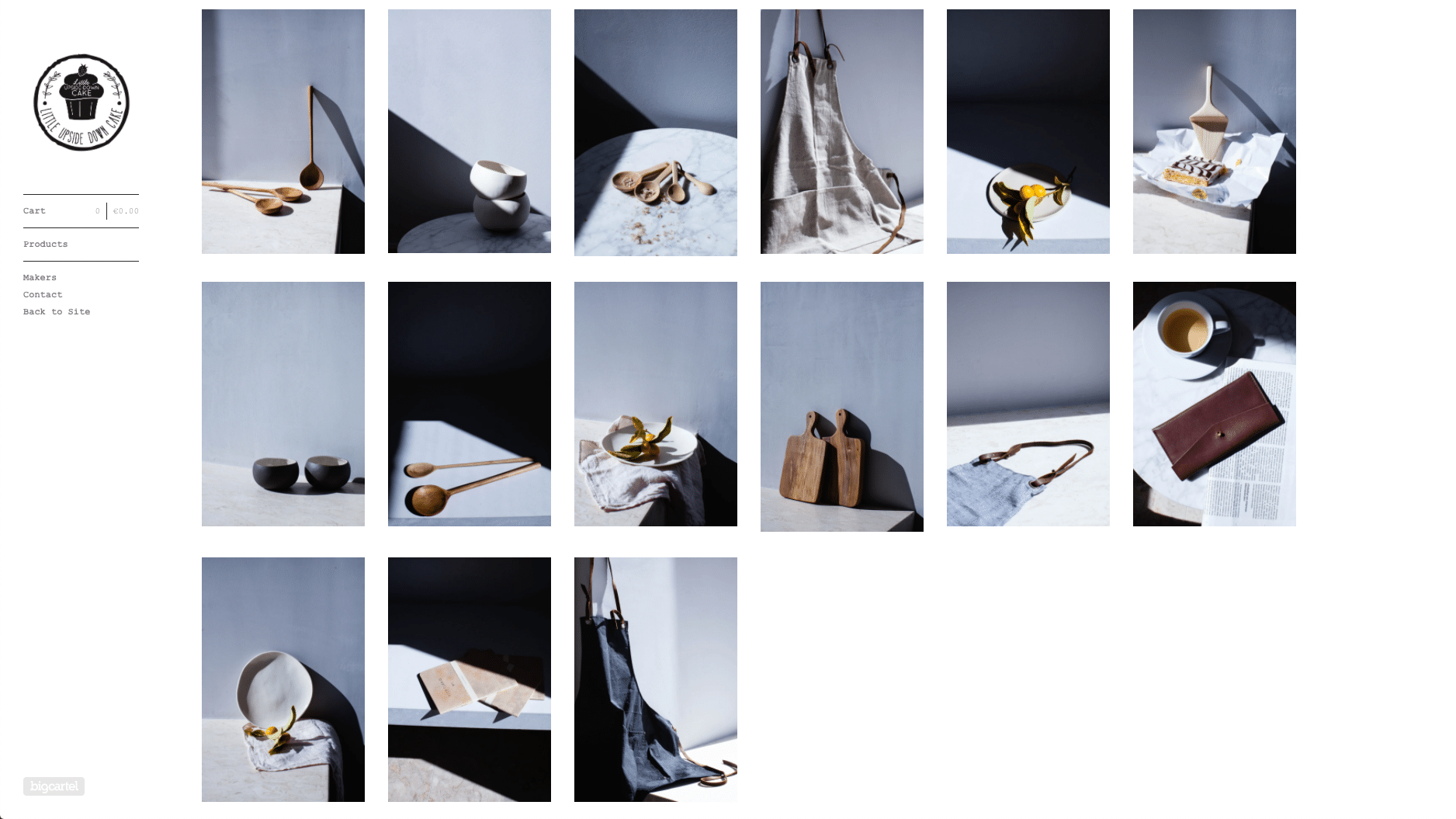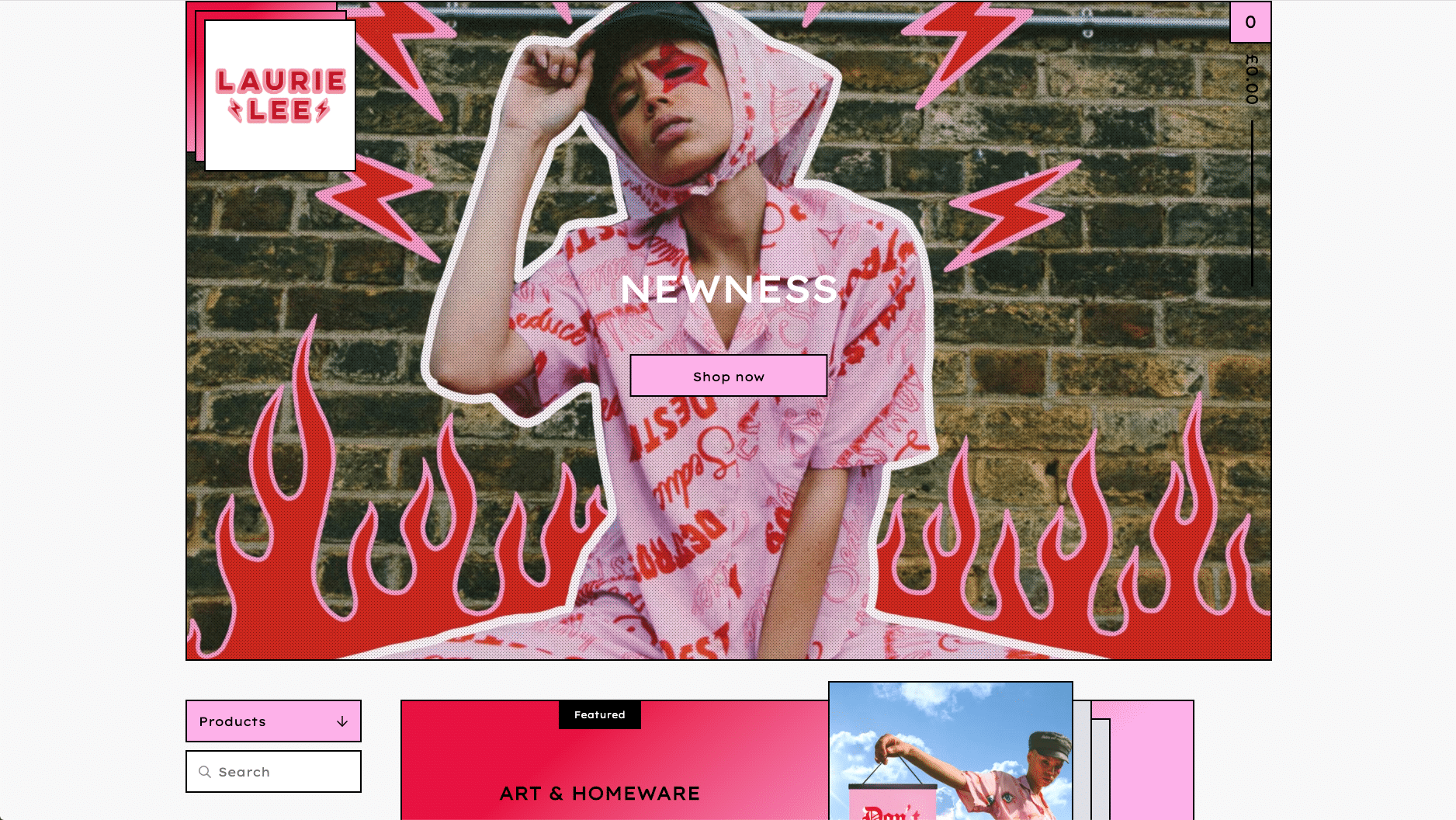 7. Ecwid

In the way Big Cartel targets artists, Ecwid likewise targets small businesses. From setup to costs, everything is attuned for startups and small-scale companies.
Ecwid falls in the same group as Shopify and 3dcart: easy, convenient setup, but limited customization options. To show their commitment to small businesses, they even offer a free plan where you can list up to ten items. However, once your store reaches a certain size, Ecwid's benefits don't seem so beneficial.
For the business side of things, Ecwid offers most of the usual ecommerce features like coupon codes and an SSL certificate, and also allows digital goods. They have an excellent array of social media options plus the option to advertise on Facebook, Snapchat, Pinterest, and Google Ads.
Similarly, higher payment tiers can connect their stores with other sales channels like Amazon, Etsy, and eBay. This makes Ecwid a great central base when operating a multichannel ecommerce brand.
Key Features
Easy setup and user-friendly site designer tools.
Syncs directly with social media stores.
Integrates with other sales channels.
No transaction fees.
Prices
Free Plan: Free.
Venture: $15 per month.
Business: $35 per month.
Unlimited: $99 per month.
Pros
Great social media capabilities.
Perfect for a multichannel strategy.
Designed for small businesses — inexpensive and user-friendly.
Cons
Not many interesting design options
Not scalable — good for small business, bad for big business
Recommended For…
By design, Ecwid is recommended for small businesses. The lower cost is good for just starting out and it integrates easily with other channels so you can still use it as lifelines. Moreover, social media integration and marketing is a great fit for young businesses trying to get their name out there.
Example of Online Stores Using Ecwid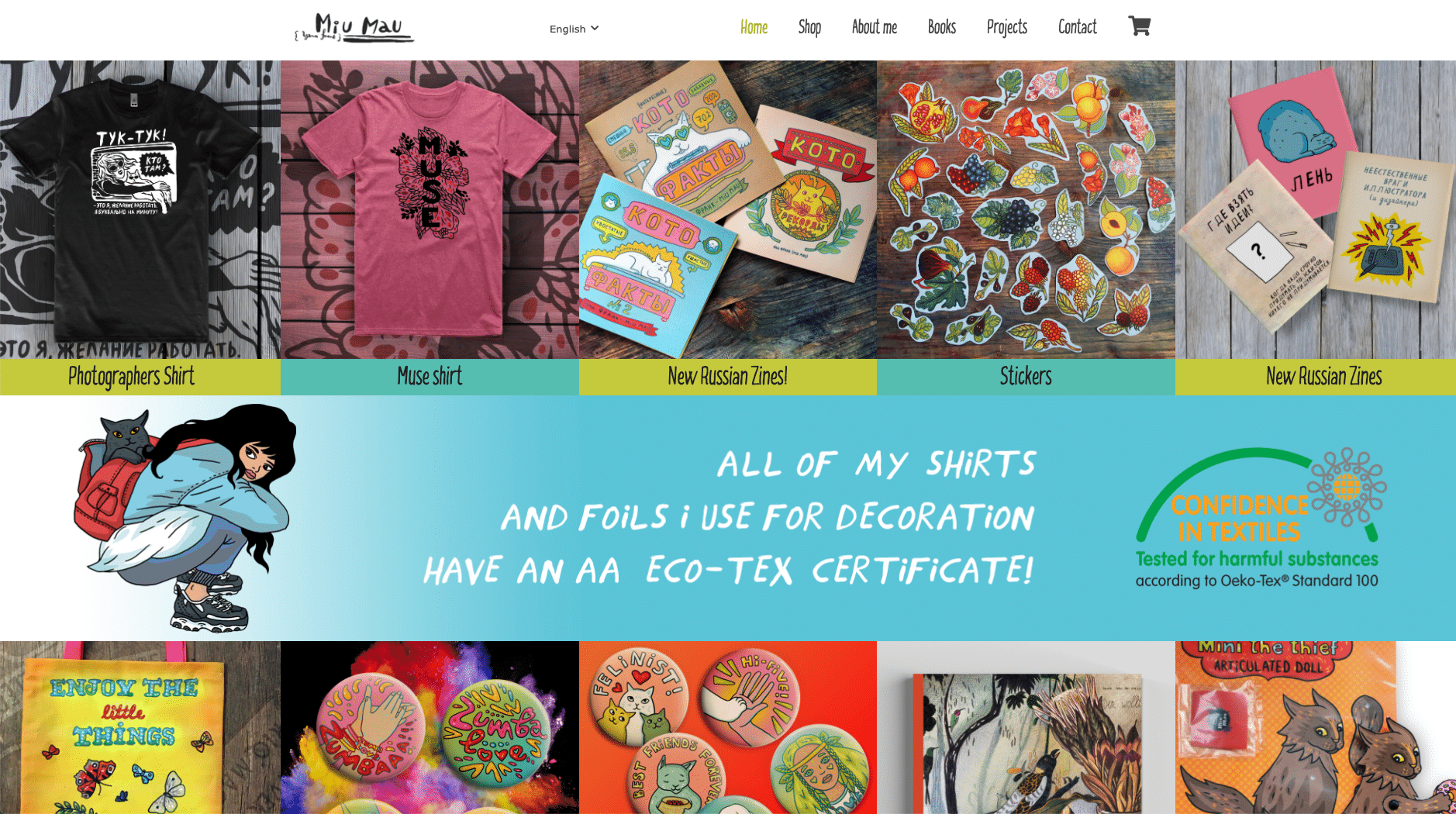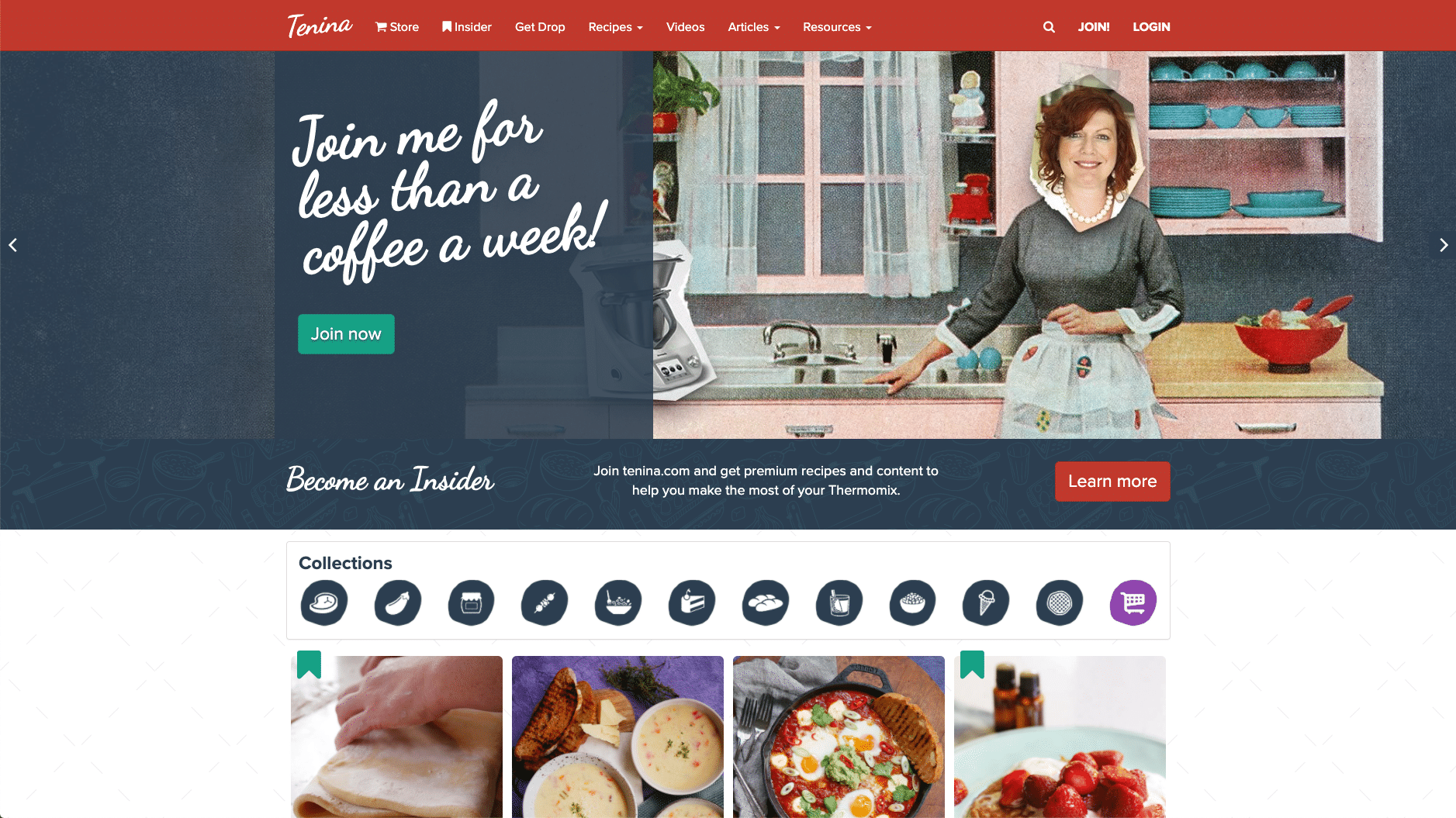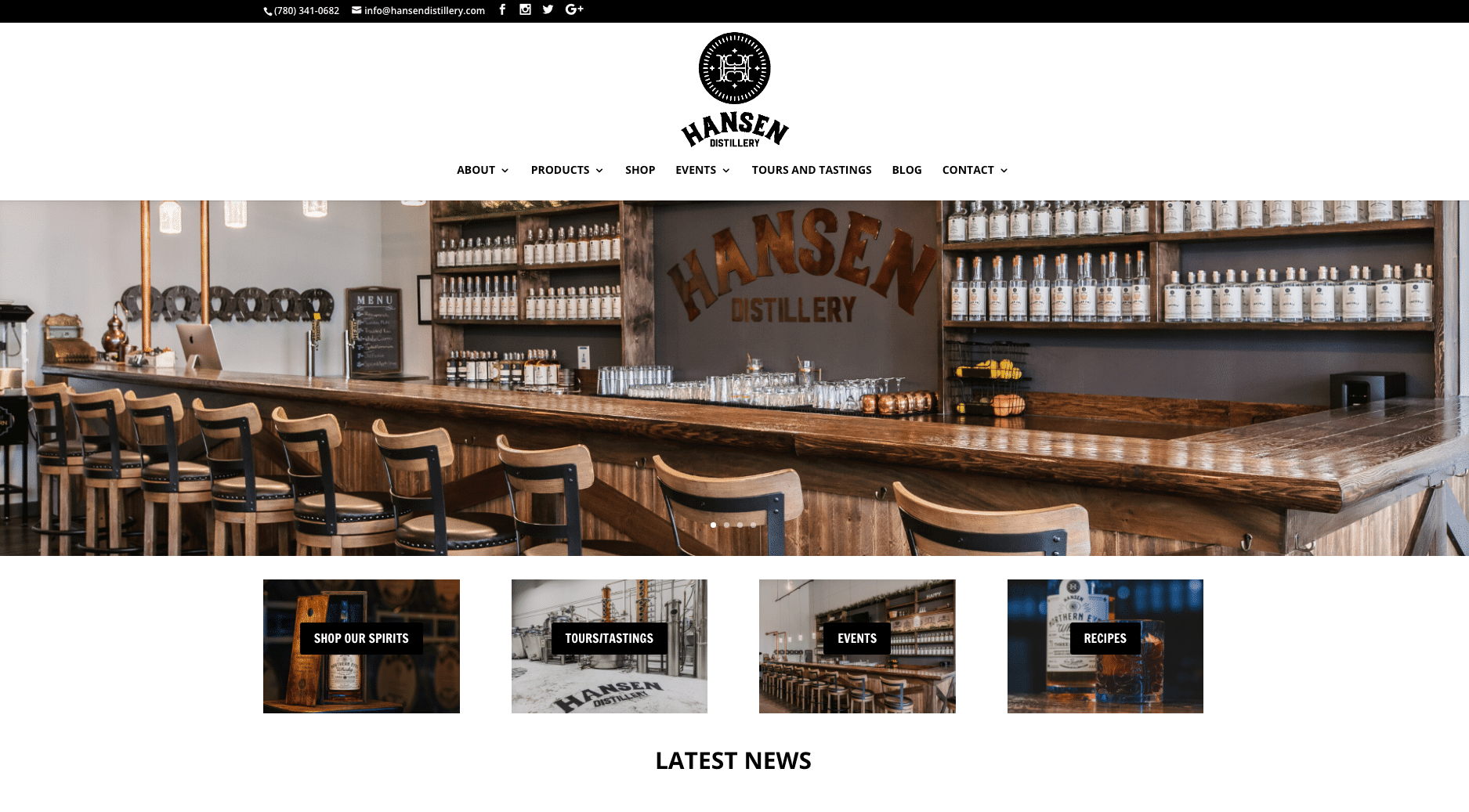 The Best Ecommerce Platform for Your Online Store
How many products do you want to sell? Where do "design and customization" fit into your priorities? How much money can you spend? How advanced is your technical knowledge?
The answers to these questions will help you determine the best ecommerce platform for you.
The perfect platform for selling high-end jewelry might be the worst one for selling made-to-order T-shirts. Consider your company's needs before deciding on your platform.
Now it's your turn: which platform is your personal choice? Why did you end up choosing that against the others? Tell us in the comments!