There's no doubt WordPress became the most powerful blogging platform on the planet. It's easy to update, easy to use, and flexible enough to support dozens of bells and whistles.
While WordPress may be the best blogging platform, none of that matters if your blog isn't up to par. We've created this five chapter guide to help beginners understand how to build a great blog, one which will attract readers, keep them, and build an unforgettable community. Additionally, you take a look at this guide for even more actionable tips on how to build a blog.
You see, a great blog is about more than great writing. It's about reaching out and joining a conversation and doing so in a way that is professional, eye-catching, and interesting. There are a lot of unspoken rules of blogging you should know, and there are some behind-the-scenes tricks which can help you start a better blog. Our goal is to provide you with both.
Blogging doesn't have to be hard, but it helps to know what you're doing. Our guide is designed to help you build a great blog from the ground up. However, you can also use these blogging tips to retool an existing blog.
Chapter 1: Good Blogging Takes Great Planning
Start by Knowing Your Goals
Your goals will have a big impact on the way you handle your blog. A blog meant to inspire thought and debate on important issues will want to keep comments wide open, for example, and will be vastly concerned with building a community and starting a conversation. A business blog is more concerned with demonstrating expertise and building trust. Comments may not be appropriate, necessary, or even common for such a blog.
Here are some questions to ask yourself:
Is this blog meant to help me sell products and services which are my primary source of revenue?
Will I be monetizing this blog by offering third-party products and services?
Is my blog just for fun, personal fulfillment, or to support a cause I care about?
Is my goal to become a thought leader?
Do I want to share personal experiences?
Am I interested in creating a full-scale online magazine around a topic or group of topics?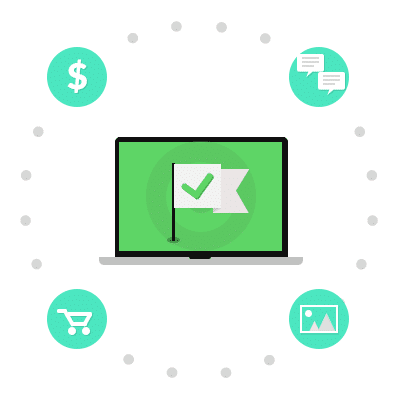 Clear, focused goals help you build a blog that works. After all, a Mom blog probably shouldn't carry the same look, feel, tone, comment, and promotion policy as a high-level corporate blog meant to appeal to jet-setting executives. Develop a clear vision of what your blog should become, and hang all of your decisions off of that vision.
Nail Down Your Niche
Blogs need to be focused. Decide on a single topic. If you're trying to group topics they must be related. For example, you can choose a broad topic (Digital Marketing) and blog about everything related to that topic: content, social media, PPC, SEO, etc. Or you can devote your blog to SEO alone. You cannot, however, write a blog about SEO and cooking.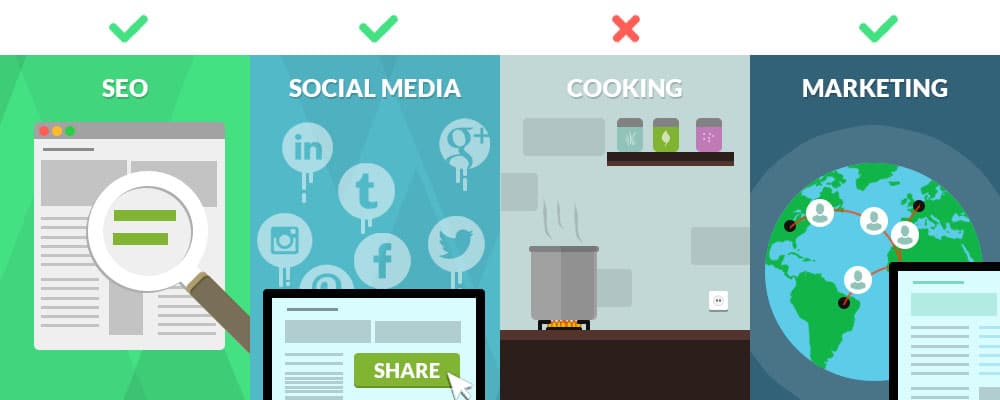 You can write a Lifestyle blog that covers fashion, home, garden, romance and entertainment, but you probably shouldn't write about entertainment and off-grid living. A blog can have subtopics, but they need to make sense.
Blogs were once a lot like diaries, so people talked about anything and everything. Today, however, they're more like magazines. Staying on target lets your readers know exactly what to expect. It also keeps them engaged—they show up because you're appealing to their interests, so don't disappoint them!
Understand Design Matters
Your blog design should:
Be organized—make it easy for your readers to navigate!
Be attractive and professional.
Reflect your goals and niche.
Be respectful. Don't overload your reader with ads and pop-ups.
Be responsive. Remember, many people now read blogs on mobile phones. Fortunately, there are many responsive WordPress themes which are easy to install and use.
You don't have to be a hard-core graphic designer to put together a well-designed blog. Just think about the experience your reader will be having at every step of the way.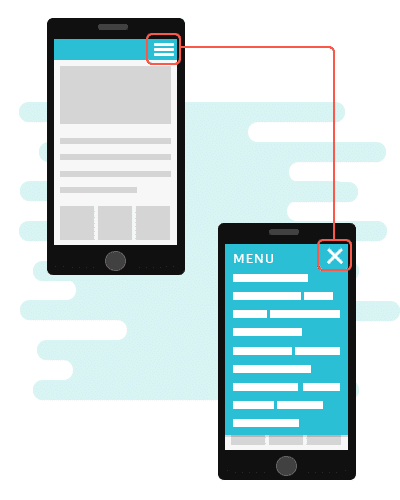 Chapter 2: Be the Real Deal
People don't go to blogs to read the same stuff they're getting everywhere else. No blog survives on rehashed content. You have to provide something new—and the best way to do that is to be yourself!
Be Personal
Put your own spin on whatever you're talking about. You shouldn't blog about any topic that you don't know a lot about. You need to be able to bring your own unique experiences and opinions to the table.
Of course, that doesn't mean you shouldn't be ready to learn more. Indeed, you should learn all you can whenever you can so you can share those insights with your audience! Be curious and use that curiosity to bring extreme value to your readers.

Remember, information is not the same thing is insight. The web is full of information. Your readers can get information anywhere. What they can't get is all of the insight your experience brings to the table. They haven't been where you've been, walked where you've walked, seen what you've seen, or done what you've done. In order to have a successful blog you must trust in your own voice, as well as the experiences you've gathered as you've immersed yourself in a topic.
This is not to say it all has to be about you. Many great bloggers interview other people to put together great articles, again, just as a magazine would. In such a case, you're giving the readers the benefit of the subject's unique insights.
Some bloggers hire ghostwriters when they get swamped. There's nothing wrong with this, but make sure that the ghostwriter is either a fellow expert or spend some time on the phone with the ghostwriter to discuss some of the issues and topics he or she will be blogging about.
Otherwise, the writer will end up generating flat content. It may be useful, it may be technically unique, but the spark—your spark—will be missing. Readers will notice, even if they don't consciously recognize why something seems off.
Be Honest
Working online gives you the power to be whomever you want to be, and to present yourself any way you want to present yourself. So people are naturally a bit skeptical when they read claims on the Internet.
You might get some traffic if you're not authentic, but you'll never get a following. People can just tell. Integrity matters. You want to build up a community of people who trust in your work.
You can start by owning up to your mistakes. For example, if you realize you've published incorrect information after a post has gone live, then be sure to let your readers know. Don't just cover it up or delete the post. Update it, and make it clear you made a mistake. Your readers will respect your openness, and your willingness to take responsibility for what you've written.
Here's another example. Let's say you're writing product reviews. You don't have to feel obliged to say you loved a product just because you were lucky enough to receive a free sample. Make sure your reviews are honest, and offer constructive criticism for the brand. Don't send your readers out to buy a product you'd never buy yourself.
There are even legal obligations wrapped up in honesty. For example, if you're doing any kind of affiliate marketing on your blog—that is, if you get a commission every time someone buys a product you reviewed, advertised, or spoke about—then the FCC requires you to disclose that relationship.
Remember: if you ever have the choice between telling the truth and obscuring the truth, always be as clear, open, and as honest as you can.
Give Readers Your Very Best
You don't have to be the next Hemingway to create a great blog. All the same, you should always strive for professionalism. Check for issues like:
Grammar and spelling. It's hard for readers to perceive you as a trustworthy professional if your posts sound illiterate.
Readability. Is your piece organized, easy to read, and interesting? Have you used headers and sub-headers to break up the text?
Links. Readers get frustrated when you give them bad links, or inoperable links.
Images. Do you have broken images, or images that are misaligned? Take the time to fix these problems before hitting "publish."
Measure twice, cut once. Proofread the entire piece. Run it through Microsoft Word, if necessary, to check the grammar. You can also use www.freegrammarcheck.com if you're not sure about your own skills in this area. Or utilize a free grammar check extension like Grammarly.
Read the post out loud, and see how it sounds. You don't need to spend your entire life agonizing over a blog post, but you should make sure it's polished. It doesn't have to be a masterpiece, but it should be your best work today.
In this other guide, we collected the best free and premium tools that can help you to get started: The 52 Best Tools for Freelancers to Scale a Business.
Chapter 3: Remember, You're Part of a Community
The ability to build a community is what separates most blogs from ordinary websites. Having the power to communicate with readers is invaluable—but only if you handle it properly. In addition, your blog will be stronger—and much more successful—if you do a good job of networking with the greater blogging community.
Communicate with Readers – The Right Way
Reply to all comments promptly. It shows you care! Comments are the link between you and your readers, and they're gold. After all, the presence of a lively community is the truest measure of a successful blog. Here is a guide on the best commenting systems to help you start a conversation with your readers.
Building relationships is the surest way to encourage readers to come back to your blog again and again. It is the only way to entice people to share your content. It also lets people know that you are there to engage with them—not just to talk to them.
If the commenter has left a useful, in-depth response then take the time to continue the conversation. If the comment is brief you can simply thank them for being kind enough to stop by and let you know they're out there.
Some of your readers won't use the comment system. They'll reach out via your contact form or via e-mail instead. Make sure you answer them as quickly as possible. Who knows? Their question or concern might well spark your creative juices, giving you some great ideas for an outstanding new blog post.
Responding to Critical Comments
Of course, not all of your comments are going to be positive. There are always trolls out there, and some of them enjoy giving people a hard time. There are also going to be people who have some legitimate constructive criticism to offer.
It's easier if you take a deep breath and accept that you're going to get some criticism right from the start. Firstsiteguide.com has a great article on what you can do when you're confronted with negative comments. Arm yourself with a strategy now, so you aren't blindsided later.
By the way, many bloggers choose to set up a mailing list in order to stay in touch with readers. Make sure you don't spam your readership. If you do, you'll lose their trust, they'll unsubscribe, and your blog will get a bad reputation. The easiest way to use the mailing list is simply to alert readers to the presence of new blog posts. Various WordPress plugins will let you do just that, effort-free, every time you post.
Encourage Conversation
There are two ways you can encourage comments on your blog. The first is through writing posts which invite readers to have a conversation with you. You can add lines like:
"Have you ever experienced this?"
"What do you think about this?"
"How did this work out for you?"
You can also write posts that are a little bit controversial. If there are arguments within your niche about how best to accomplish certain goals, for example, then go right ahead and make a stand. Do it in a respectful, professional way, of course—try not to resort to using profanity, and don't insult people who don't agree with you.
Instead, back up each and every one of your points with evidence or arguments to support why you think the way you do. People will want to jump in, either in support or in opposition. Welcome the opposition—it will create a lively, valuable conversation.
The other way is to install a good blog commenting system. A good system:
Does not require users to register yet another account. Users have hundreds of accounts, and most of them are tired of registering for things.
Makes it easy to comment, and to get notifications when new comments have been posted.
Allows for comment moderation. You always want the power to remove a user who is getting abusive, or out of control.
Social media integration doesn't hurt, since it helps to increase the amount of traffic flowing to your blog.
We've written an extensive guideline to various blog commenting systems. Check it out — it might help you decide which one is best for your blog.
Share and Share Alike – Say Thank you for Sharing
A blog is nothing without readers. You're going to get some of those readers through organic search traffic, but it's really difficult to get them through organic search alone. Often, your best and most passionate readers will find you after someone shares your posts, either on their own social channels or on their own blogs.
The first step is to identify when someone has shared your content with others. There are two ways.
The first way is to watch the "pingbacks" in the comments. A "pingback" appears every time someone links to your content. You'll get information on where the link has appeared. Follow it back to the blogger in question. You can comment on the referring blog post with a thank-you. You can also mention the share in your next blog post.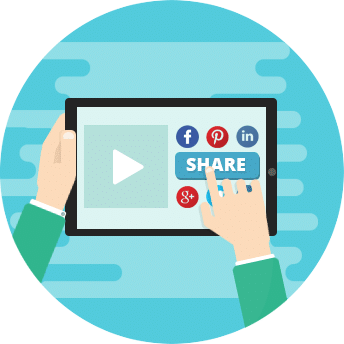 Watching social media is the other way. Often, the person who shares will take the time to mention or tag your user name. This will show up in your social channels, and you can use that to reach out with a thank you.
You won't find every share this way, but you will find a large percentage of them. It's very important to thank each person for the shares you do find. Readers see you care when you do this.
You can also use services like Mention to monitor the web and social web. At Kinsta we are using it on a daily basis and we love it.
Your demonstration of appreciation also makes them more willing to share your content again in the future. Besides, studies have shown that gratitude is more than just a social nicety, or a way of making the helper feel good. It reassures others their help was actually appreciated, and encourages further "pro-social," or helpful, behavior. Besides, you'll feel good about doing it, too!
Of course, none of this matters if you can't get people to share your content in the first place.
Obviously, you're only going to get shares in the first place if your content is amazing. This is another great reason to give your best to your posts, every single day. You'll improve over time, of course, but if you give your best to each post you're more likely to create compelling, shareable posts over time.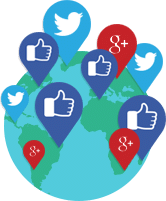 But this is nebulous—"good" content is subjective. You need a more concrete way to get shares, and fortunately, the concrete method is also the easier method.
It's called reciprocity. If you want people to share your content then you have to reach out and share other people's content. It's really that simple. Find the other bloggers in your niche. These are your people—this is your community. Join their conversation. Watch what other people have to say. Riff on it. Politely argue about it. And above all, link every source of inspiration. It's the fastest way to gain attention from other influencers in your sphere.
Be a Great Guest
Visiting another blogger's website is like visiting a friend's house. You may have two opportunities to act as a guest—commenting, which is like stopping by for coffee, and guest posting, which is a little like showing up for a formal dinner party.
Let's talk about heading over for coffee first. You want to avoid spamming—that is, commenting on other people's blog posts just to advertise your site. This is the wrong way to promote your blog. Remember, other people's sites aren't billboards for your blog.

It's certainly fine to give people a nudge in your direction when it's relevant, but you need to make sure your comment stands on its own. Always try to add value to the post or topic. Make continuing the conversation your first priority. And, as your mother always taught—if you don't have anything nice to say, don't say anything at all.
If you disagree, and disagree vehemently, holding your tongue (holding your keyboard?) is the best course of action. Do this even if you don't mean to be offensive. When you put out words online there's always the potential for people to misconstrue what you actually meant. You can always discuss your own strongly held beliefs when you get back "home" to your own blog.
Chapter 4: Get Creative for Guest Blogging
Guest blogging is one of the fastest ways to gain a following.
Make sure you post only to high-quality, relevant sites. One outstanding post on a super-relevant site will do more for your blogging career than 100 low-quality posts on irrelevant sites. Use your effort, time, and creativity wisely. For more tips on how to guest blog read this guide published by Brian Dean.
Stand Out From the Crowd When Reaching Out
Before reaching out you want to make sure you read the site's guest blogging guidelines. If the site accepts guest posts the host blogger will usually post these guidelines quite clearly and succinctly. You don't want to make a fool of yourself. If a site owner sees that you didn't even take time to read the guidelines, then you've already lost.
It's important to get creative when reaching out so that you stand out from the crowd. Many popular sites get hundreds or even thousands of guest post requests every week. This also means you'll probably need to send a couple emails.
Here is a great example from the team over at Sleeknote of a follow-up email we got at Kinsta. While we missed the first email, the follow-up caught our attention.
Their third and final follow up was equally as creative (as seen below). Besides being clever with their wording, they also used animated GIFs in their emails to catch your eye.  Out of all the guest blogging requests we've gotten, this is one of the better examples of a great way to stand out from the crowd.
Chapter 5: Understand Copyright
It's easy to run into copyright issues, even if most of the content on your blog is 100% original. Properly attributing sources and using images are the most common issues bloggers run into.
Using Sources – Attribute Your Source with a Link
Occasionally you might want to quote a source on your own blog (it's a big part of sharing content, after all). Make sure you attribute each source with a link. It will keep you in compliance with copyright laws. It will also help you reap the benefits of reciprocity, mentioned above.
Be careful which sites you choose as sources, however. Don't link to low-quality sites. Those links become associated with your site, which is the last thing you want. If you want to be a high-quality site, associate with high-quality sites.
Even if you use only part of the work and correctly cite it, you can never use a copyrighted picture, blog post or other creative work for commercial purposes without the written permission of the person who created it. Otherwise, they will just file a DMCA request and ask you to remove the content. Selling T-shirts, prints, e-books or other publications containing any part of the work is considered copyright infringement, even if you alter the piece before you publish it.
When in doubt, ask the writer or artist if you can use and link back to their work. Many creators are happy to allow reposts with the correct attribution. Some may even allow you to use their work in your publications. Failure to ask first could lead to a bad reputation among bloggers or even legal action.
Some creators have begun releasing work under Creative Commons licenses, which allow for a wider range of use than traditional copyright. However, you should never assume a work is Creative Commons unless you see it specifically listed as such. Research the different license types, and be sure to use the proper license when necessary. In this post we show you the best places to find royalty free images!
Image Copyright and Permission
Images are as copy protected as words are. You can't just run around the Internet lifting photos and pictures for your own use! Beware of using Google Images.
Image licenses can get very complex. The easiest way to stay out of trouble is to purchase a stock photo account with sites like Adobe Stock, StockPhotoSecrets, Dreamstime, or Photodune. You can buy credits to purchase images and acquire licenses to use them. Note that commercial licenses do cost more.
There are images that are in the public domain, but it can be difficult to locate specific images that way, and you run the risk of choosing an image that isn't in the public domain after all. Of course, you can always snap your own photos if you don't want to deal with these sites.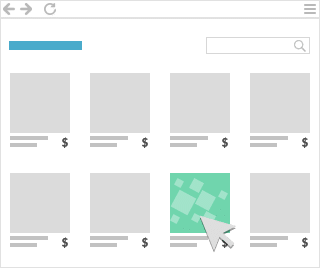 Conclusion: Quality and Professionalism Make All the Difference
Are you staggering under all this information yet? Don't worry! It's all pretty easy to implement, especially if you focus firmly upon the goal: creating a high-quality site that other people are proud to associate with.