You've decided to create a WordPress website, and the first thing on your list is to look for a hosting service.
WordPress, the world's top content management system (CMS), is free to use but requires a web host. You might find it tricky to choose a web hosting provider because of the various options available.
Premium web hosting services usually charge a monthly fee depending on the type of service you'll get.
But wouldn't it be convenient if there was a way to get a free WordPress hosting service when you're still new to the platform?
Some hosting providers offer free WordPress hosting without a trial period. Customers are free to try out web hosting services as they see fit and upgrade their free WordPress hosting plans when the need arises.
Sounds great, right?
But there are some major downsides to free WordPress hosting. Keep reading to learn more.
Does WordPress Have Free Hosting?
The short answer is "Yes!" The WordPress software is free to use, and you can download it at WordPress.org. However, it requires a web host to view the website online and store its files.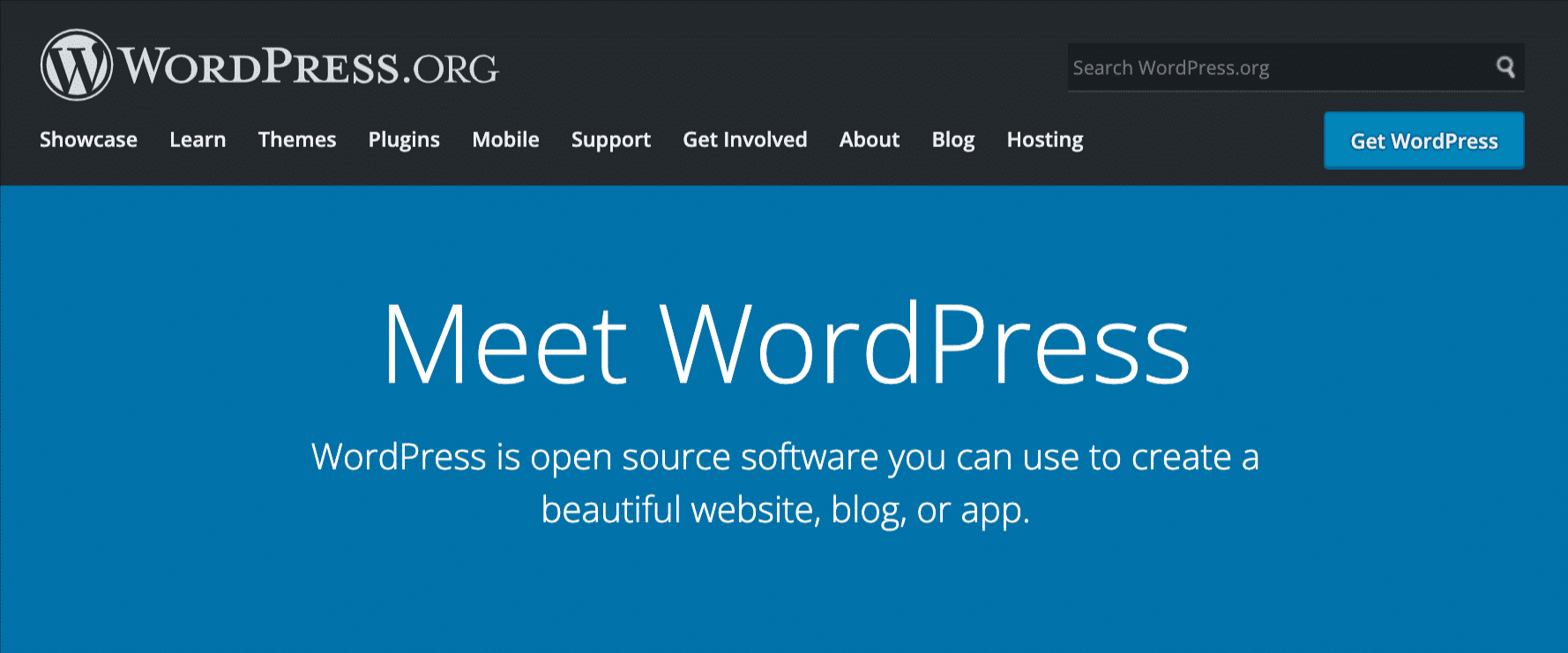 With the WordPress.org software, you can opt to build a self-hosted website by signing up for a hosting plan of your choice.
Many think setting up a WordPress.org account is complicated, but it isn't. While you can install WordPress manually by creating a database and using a script installer, most web hosts offer a one-click WordPress installer once you sign up for a web hosting plan.
If you're not tech-savvy, you can choose a free website builder to set everything up for you.
Automattic, the company behind WordPress, offers the latter option through WordPress.com.
WordPress.com is a "website as a service" built on the WordPress.org software.
Instead of downloading WordPress and doing everything from searching and paying for a web hosting provider, all you need to do to get a website on WordPress.com is create an account.
WordPress.com will host your website for free and handle everything — up to a certain degree.
Outstanding features of WordPress.com include:
It has a few other advantages as well:
Easy setup process
Customizable dashboard and website with hundreds of free WordPress themes, templates, and plugins to choose from
Available as both a mobile and desktop app
But there are also some clear disadvantages:
Less freedom to install plugins of your choice
You're stuck with a com subdomain (on the free plan)
No direct server access, meaning you can't connect to the FTP file manager via your website's control panel or manage your database
Why Some People Choose Free WordPress Hosting
There are different reasons why people would choose free WordPress hosting instead of a paid plan. Some reasons may be:
They want to try out the service first without spending money
The free plan offers enough for their needs
They don't use the service often and don't want to pay for a web host monthly
Free WordPress hosting is a reasonable option for non-tech-savvy users who only want to share their content. However, we don't recommend skilled users who care about their SSD storage specifications or require direct access to their servers or MySQL databases.
We also don't recommend you use free WordPress hosting for professional or high-traffic websites, which we'll discuss further below.
Why Companies Provide Free WordPress Hosting
From a business perspective, it may be difficult to understand why companies offer free WordPress hosting. How do they make money? What are they getting out of it?
Some businesses offer free WordPress hosting as part of beta testing. They let users try out their services before they go live.
There are also companies like WordPress, which the WordPress Foundation owns, that can provide free hosting as part of their mission to make software accessible to everyone.
For other companies, free WordPress hosting is part of their business strategy. Internet startups often offer freemium business models. Those companies convince users to try their software by offering free services to build relationships with their customer base.
When customers depend on those free services, they try to upsell add-ons such as domain registration, extra storage, and search engine optimization (SEO) services outside their expertise and core business.
Typical Inclusions of Free WordPress Hosting
Web hosts operate by providing disk space and bandwidth.
One of web hosting's essential functions is disk space because it provides storage space for web content. Without that storage space, you can't access your digital files, such as photos, videos, code, or text.
WordPress hosting providers store the content offsite on a web server that's either a physical network or cloud storage.
Another salient feature of web hosting is bandwidth, or the capacity of data that can be transferred between your website, users, and servers.
With free WordPress hosting, users get limited disk space and bandwidth. Some free hosting providers also put up ads on your website and only offer branded subdomains.
10 Considerations When Choosing Between Free and Paid WordPress Hosting
The most apparent advantage of free WordPress hosting is not having to pay for a web hosting service. This lets you try out the service because it's free and you're not bound by a contract, enabling you to leave when you aren't satisfied.
Before choosing a web hosting plan for your WordPress site, do your research. Check out reviews on reputable websites and forums. Always read the terms of service (TOS) and fine print to prevent signing over control of your content. Even if you think you've found the best free WordPress hosting, you might end up not legally own the content on your website.
It's wisest to choose your hosting provider based on the ten factors we'll cover next.
1. Permanence
Paid web hosting providers tend to stick around longer. Be careful when signing up for free WordPress hosting because the hosting provider could be there one day and gone the next, taking away all your data.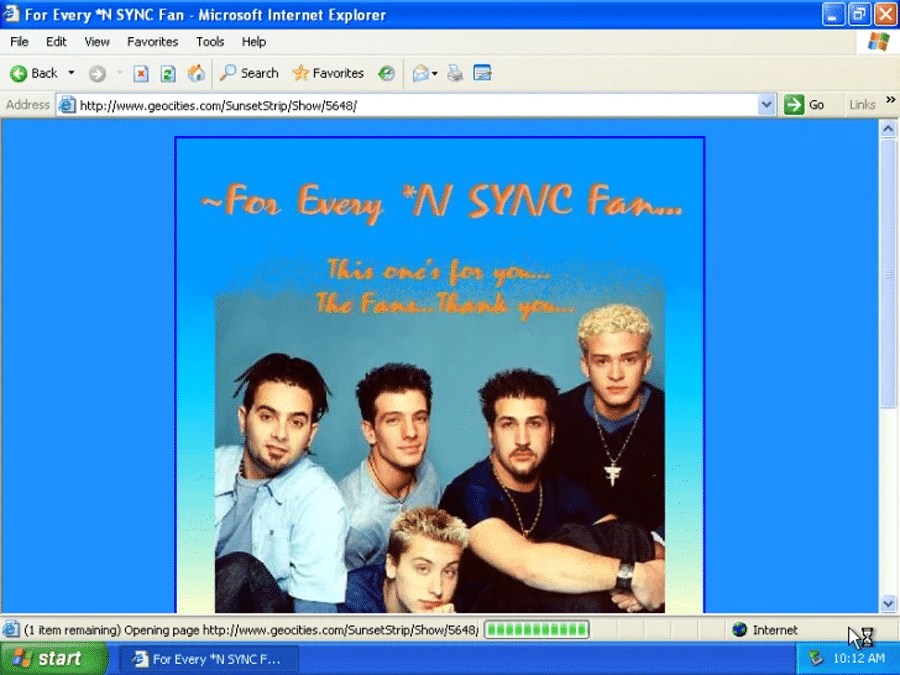 Such was the case with GeoCities, which Yahoo shut down in 2009. They spared GeoCities Japan but eventually ended the service in 2019.
Permanence doesn't only apply to the hosting provider disappearing — it could also mean your website could suddenly get deleted or archived.
For example, when you look through 000webhost's support forums, users share instances of their website suddenly being archived.
Most free WordPress hosts are trying to conserve resources, so they regularly conduct massive purges of inactive websites. Your website might be affected by one of those purges even if your site isn't active.
In another effort to save resources, free web hosting providers can automatically suspend websites that exceed memory or processing power limits. Your host can also stop you if a third party or staff member reports you.
While paid hosts can also suspend websites, they have a financial incentive not to. Your data is much safer with those hosting providers.
2. Performance
When multiple websites share server resources, their performance suffers. When one website requires greater bandwidth than is available to handle traffic, it uses up the bandwidth allotted to other sites.
That effect is amplified with free WordPress hosting, which already limits bandwidth and lets anyone sign up for a hosting account.
Because performance is unreliable, you can also expect intermittent downtimes, failure in automated WordPress backups and email delivery, and network errors.
Paid web hosting guarantees you have the most up-to-date offerings like the latest version of PHP, and it can provide other features to manage your website better, like alternatives to standard control panel dashboards.
3. Server Resources
Premium hosting companies have the resources to purchase powerful servers that can offer unlimited disk space and a healthy amount of bandwidth, which free hosting plans can't provide.
Free hosting packages have limited resources that users have to share between multiple websites. You're often left with insufficient disk space — sometimes not even enough to install WordPress plugins or WordPress themes — and limited bandwidth.
There's a reason why reliable WordPress hosting costs money. A breakdown of web hosting fees shows that 30% goes to paying for server space in data centers, while the rest is spent on other costs, such as marketing and paying employees.
4. Website Speed
Since you share limited resources with other users with free WordPress hosting, that means slow website speeds — especially if several other websites are on your server.
Paid hosting services give you multiple options for storage and bandwidth, so your pages load quickly. On the other hand, with a free hosting package, you have no choice but to stick with the slower shared website speed.
5. Security and Data Privacy
Security and data privacy are no laughing matter.
Security breaches have increased by 67% in the last few years, and nearly half of Americans say they've had their personal information compromised by a data breach.
WordPress as a platform is secure, but it's been a target of many data breaches due to its popularity.
One way to prevent those attacks is to choose a reliable web host. Many paid web hosting services offer privacy tools that keep your website secure.
Expect free web hosting to overlook security features such as DDoS protection, firewalls, and proactive plugin vulnerability checking because there are already fewer resources for hosting.
Running a secure hosting infrastructure costs money, so companies that do it for free scrimp on vital security features.
6. Updated Technologies
In the same way, you need to update WordPress plugins, themes, and core to keep your website secure. You also need to ensure that your website uses the latest technology.
For example, PHP 5.6, 7.0, 7.1, and 7.2 didn't receive security fixes, which means you need to use at least PHP 7.3 if you want to keep your WordPress website secure.
Unfortunately, most free WordPress hosts don't offer anything beyond PHP 7.0, leaving your website potentially vulnerable.
7. Customer Support
New website owners often need a lot of technical support when setting up their first website — something free WordPress hosting can't guarantee.
If you need help and troubleshooting, sign up for a premium WordPress plan. The best have customer support agents who answer questions by email, phone, or chat. They also offer a knowledge base filled with videos, articles, and tutorials to teach you how to build a user-friendly website.
8. Ads and Subdomains
One of the ways freemium models usually make money is through ad revenue. When using free WordPress hosting, expect to see ads all over your webpages, which can put off visitors.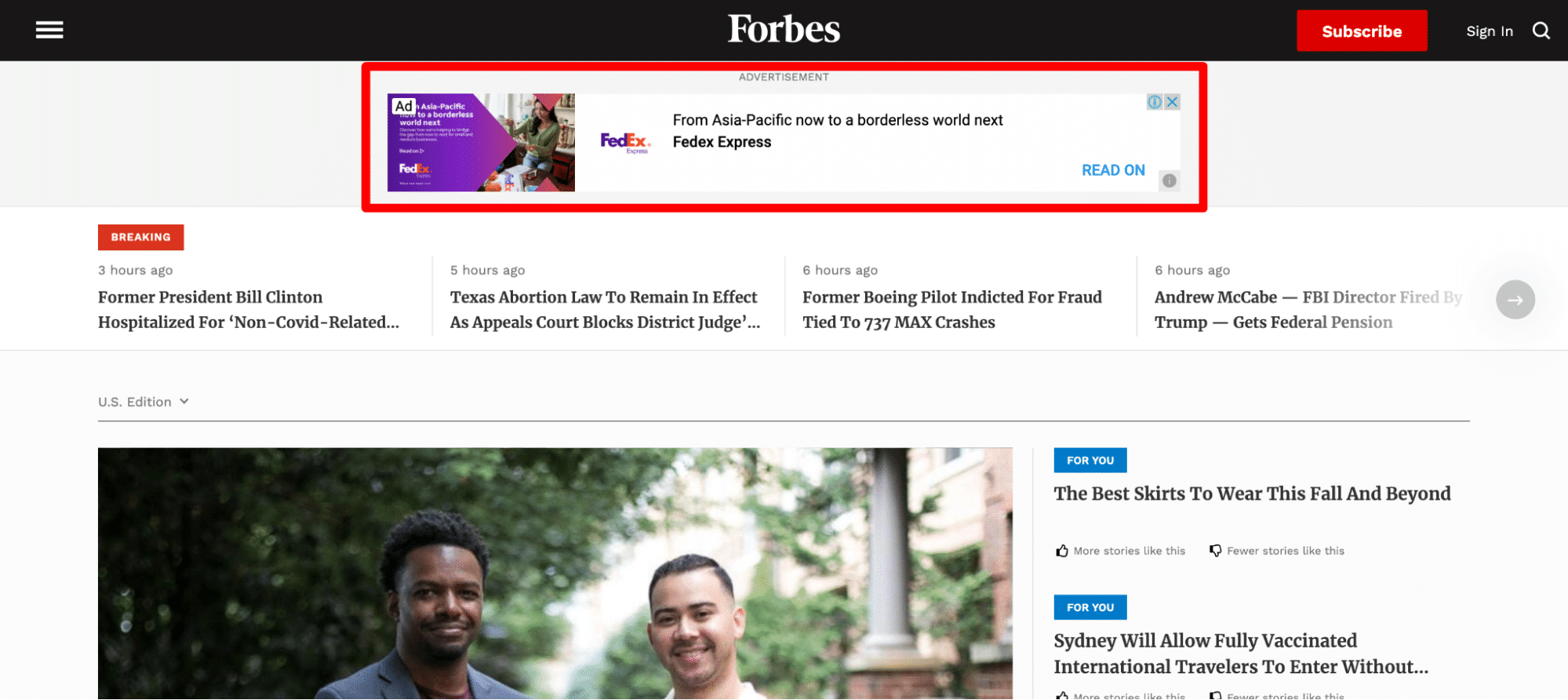 Aesthetic issues aside, you have to be wary about the kinds of ads that these hosting platforms put on your website. They could be ads for direct competitors or content you find objectionable.
Sometimes, cybercriminals may even buy ad space from advertising networks and submit infected images.
Free web hosting usually comes with a free subdomain, such as "mysitename.wordpress.com." You'll need to buy a custom domain name if you want to appear professional.
Not having your domain is a turnoff. People will question your reputation and wonder whether you can afford to pay for hosting or if you take your service seriously enough.
Premium plans often include free domain name registration, custom email accounts, and no ads.
9. SEO Considerations
If the performance, security, and speed disadvantages weren't enough, using free site hosting affects SEO negatively in multiple ways:
Slow website speeds lead to caching issues and higher page load times, negatively affecting user experience.
Poor domain authority (DA) by hosting your website on a subdomain.
Security issues from lack of protection, which can prevent Google's search crawlers from accessing your website.
10. Ease of Migration
Should you decide to leave your web host, reputable website hosting providers make data transfer easy so that you can have a stress-free migration to another platform.
Free hosting providers may not be as gracious. Remember, they're making money off the ads on your page — why should they let you go?
How to Upgrade to a Premium WordPress Host
If you're fine with the features your free host can provide after reading the considerations above, then there's no reason to change.
However, once your website starts bringing in more traffic, or should you wish to extend functionality, you may want to consider upgrading to a premium WordPress host, such as Kinsta.
Kinsta's Managed WordPress hosting plans are tailor-made for WordPress. Our team of skilled WordPress developers has come up with a premium hosting solution that includes all the speed and scaling advantages you'd expect from cloud hosting.
Best of all, our plans are ad-free, developer-friendly, and include the following:
Free WordPress installation
Free SSL certificate
Enterprise Cloudflare integrations
DDoS protection
Daily backups
24/7 uptime monitoring
Customer support
Access to knowledge base and tutorials
Uptime guarantee
When you're ready to make the change, Kinsta also offers free basic website migration from allhosting providers, including Bluehost, SiteGround, DreamHost, HostGator, and GoDaddy.
Summary
Free WordPress hosting that works well is the exception, not the norm.
Whether you're a blogger or an ecommerce business, if you think you'll be saving money by choosing free WordPress hosting, you're misinformed. You'll spend a lot of time, funds, and effort fixing issues related to security, performance, and overall website reliability.
If you're serious about your WordPress site, it's better to pay for a hosting plan. Think of the monthly fee as a small investment toward ease of use, better performance, security, and peace of mind.
Still on the fence about trying a managed WordPress host? Share your thoughts in the comments section below!