While it's not going to be right for everybody, I definitely think most people will benefit from giving longform articles a chance. With that in mind, I've put together some helpful resources here to start your education in the world of long content. We'll start with some basic definitions and benefits then move onto how you can most effectively create long-form content in WordPress.
What are Longform Articles or Content?
At its most basic level, the term "long-form" as it relates to content refers to written articles and blog posts that are longer than your typical run-of-the-mill post. While standard post length seems to hover around 500-700 words these days, a long read is often at minimum 1,200 words and often extends well beyond that up into 2,000+ word territory, however, content-length is not the most important factor.
And truly, it's becoming quite a trend largely in thanks to Medium.com, the blogging platform started by Twitter co-founders Biz Stone and Evan Williams. And while that site didn't invent long content (waves hello to her bookshelf), it did put long-form content on the map as it relates to the digital space and how that translates into greater engagement.
If you're still scratching your head at this point, don't worry. I understand. What makes long-form, long-form and what makes it work are puzzling things to contemplate. After all, plenty of websites have featured long content in the past. Long-winded diatribes are no stranger to the Internet and the whole idea that the best posts are about 500-words got its start somewhere, right?
Yes, shorter word counts have been preferred for quite some time now for a reason. The thinking here was that attention spans are so short and that potential customers are so busy that they just don't have time to pore over page after page of text. They'd rather get a brief idea of what's up and then move forward. Sound logic, yes, but the very formulaic nature content writing has taken on is precisely what long-form is reacting against.
To me, long-form content is the concentrated effort to bring creativity back into content marketing. It's about telling stories and engaging readers. That sort of thing is hard to define. Take Forbes contributor Joshua Steimle, for instance, who recently read a lengthy case study on design firm, Teehan+Lax's website that fully engaged him—even though he doesn't typically read case studies. What was it about this long case study that sucked him in? It told a story, yes, but Steimle says there was more to it than that. The answer? The study was written for real people and above all else was something the Teehan+Lax team wanted to write/read.
As unscientific as that sounds, the human approach is what's so effective here. As Steimle writes, "…if you create content you like, others will probably like it as well."
"Form" is a Key Component
Much of the hype surrounding long-form content emphasizes the, "OMG that's a lot of words!" part. However, this is only half of the picture. According to WPMU Dev, if a blog post has a high word count but still maintains the same look and feel of a standard post, it's not long-form. A true long-form post adheres to a more complex structure. It includes more images and sometimes audio and/or video. It might be set on a parallax background, too.
Typically, the content itself isn't included in the main blog feed. Rather, it's linked to from the blog and sits on its own static page. (just like Kinsta's Learn Section) Long-form content is more often than not designed to stand the test of time.
The Concrete Benefits of Longform Article
If you still need more convincing that long-form content is where it's at, might a list of benefits culled from real-life experiences be effective at convincing you?
It's more engaging. Long-form content asks for more of a site visitor's time. That means the content must be really compelling to keep people reading. When done right, it's much more likely to receive comments and social shares. It will be spread around by those who find it interesting.
It gives you breathing room. How many times have you come across a post that promises to be a "comprehensive guide" only to find that it just skims over a topic? Yeah, that's pretty frustrating. It's also unavoidable when sticking to traditional blog post lengths. Long-form content lets you delve into a topic more in-depth, include research, and feedback from interviews. It gives you the opportunity to be thorough and that alone can make for higher quality content.
It's good for SEO. Google likes long-form content. According to research conducted by CoSchedule, long-form content ranks higher on average than short pages. It doesn't necessarily rank first but it does rank better overall, which is definitely noteworthy. To get some inspiration we recommend you to read these SEO tips from the top 5 experts.
WordPress Plugins for Longform Articles
If you decide to move forward with adding long-form content to your site, you absolutely must have the right tools for the job. Often, this can be acquired using plugin-based solutions. Here are a few I'd definitely recommend checking out:
Aesop Story Engine
This is probably the most popular plugin for long-form content. And for good reason. It has everything you need to tell engaging stories on WordPress. Aesop Story Engine was developed by Nick Haskins and is available for download as a free plugin. It's open-source and is actually made up of thirteen different components that let you take control of how you present your content to the world. These components are based on the various attributes found in traditional multimedia storytelling and include audio & video, images, timeline, characters, chapters, quotes, galleries, documents, content, location, collections, and parallax scrolling to boot.
Versatility is everything here. You could feasibly publish a book online using this plugin. Take this chapter from the Global Education Project as an example: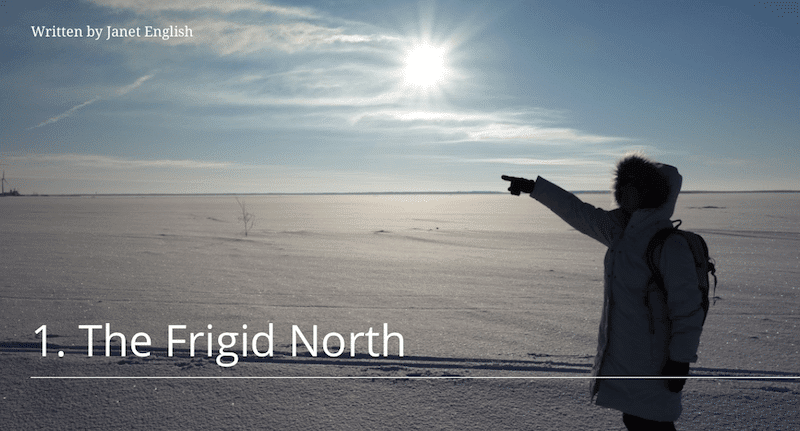 Inline Comments
Encouraging comments on lengthy posts can be difficult. After all, someone might have something to say about a particular point in your article but by the time she reaches the end, the thought is gone. To prevent this and to increase engagement, you can use a plugin like Inline Comments. It works by adding your comment system to the side of specific sections of your content like paragraphs, headers, and images. Comment count bubbles appear next to the sections you specify that open a comment area when clicked.

Add IDs to Header Tags
This one's really specific but it can be useful in allowing for a better sharing experience for your visitors. Add IDs to Header Tags works by, as its name would suggest, adding an ID tag to the headers in your content. This way, people can then share deep links of your content that point others directly to the section they want to share.
Table of Contents Plus
When dealing with lengthy content, you can help your readers out by providing a handy table of contents. This can be made possible thanks to the Table of Contents Plus plugin. It's a simple solution that falls in line with Wikipedia-style formatting, though it can be styled to suit your needs with custom CSS, too.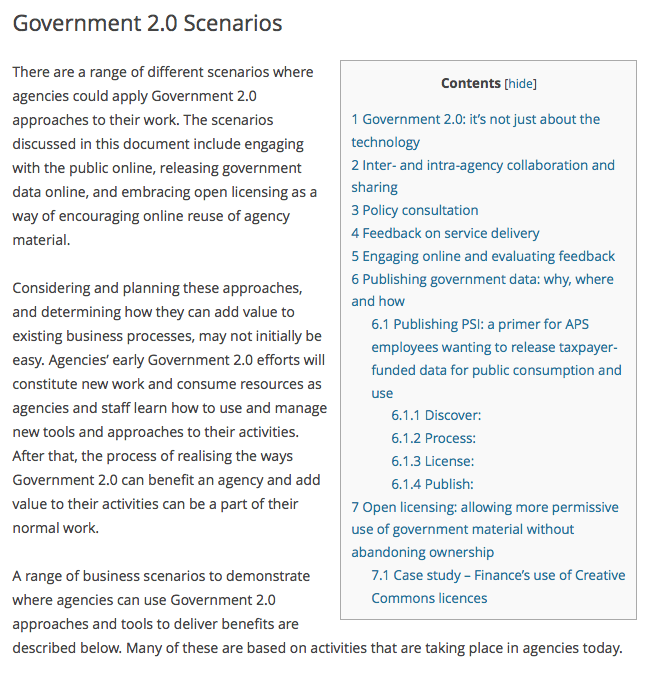 Post Reading Time
A common trend for sites that host long reads these days is to include the length of time it will take the average person to read a post. Add this to your site using the Post Reading Time plugin. You can display the time in a variety of ways and make your site look more like Medium. Win-win!
WordPress Themes for Longform Articles
If you want to make sure your entire site is built for long-form content then you're best bet is to use a theme designed with that purpose in mind. Here are a few that will showcase your content beautifully:
Fable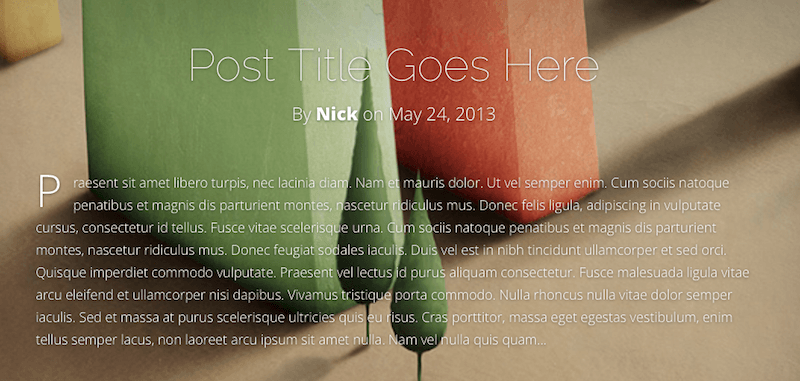 Fable by Elegant Themes is downright lovely. What makes it stand out is just how different each post type appears. This makes for a visually interesting experience for your readers where no two posts look exactly the same. With full-screen display and plenty of whitespaces, this theme lets your content do the talking. You can get Fable as a part of the Elegant Themes subscription for $69/year.
WordPress for Writers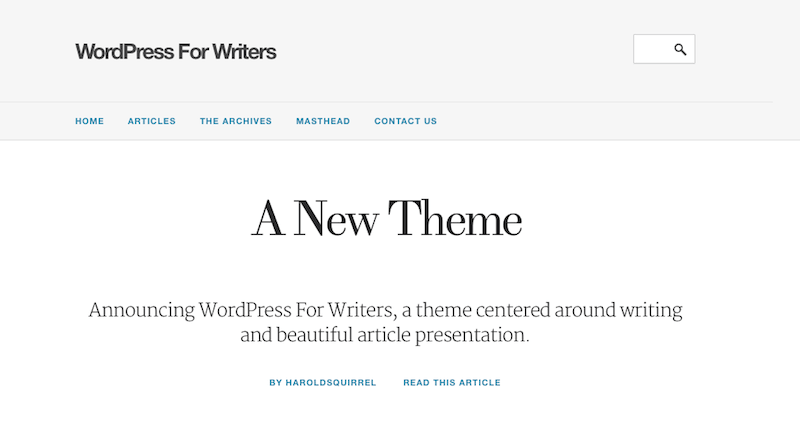 As its name suggests, WordPress for Writers was created with content creators in mind. It offers numerous layout options, bold featured images, author photos, and more. You can set up article series in an intuitive way and it even includes support for citations for you research-minded folks out there. Basically, it takes the guesswork out of layout. It's currently priced at $33.
Paper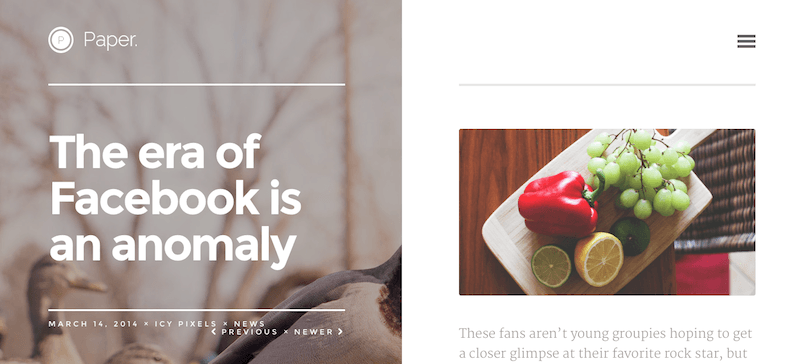 The Paper theme is, again, built for writers and looks very much like the traditional pages of a book, which makes for an immersive storytelling experience by default. It's responsive and keeps menus tucked away so as to not interfere with reading. Paper will set you back $38.
Typable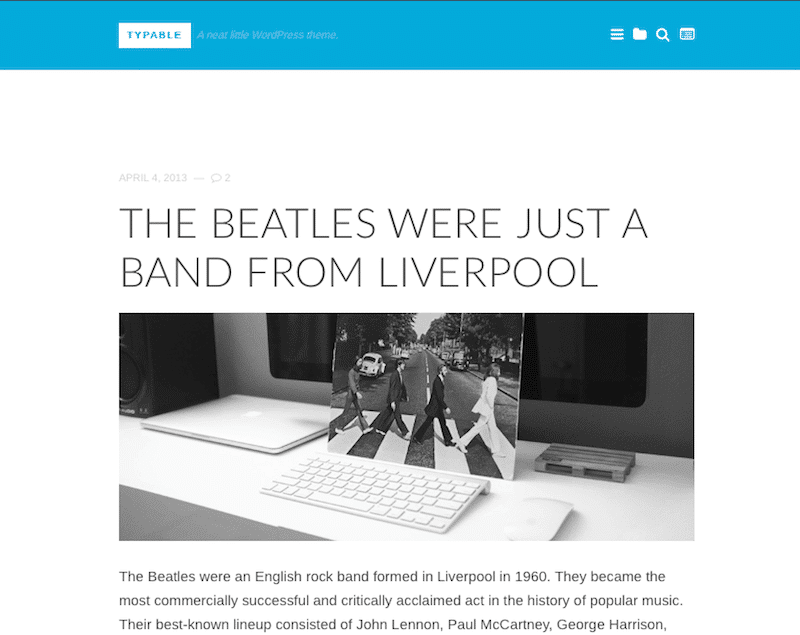 Another stunning theme designed for blogging, Typable uses prominent images and stylish text to its advantage to create highly readable posts. It includes AJAX post loading and really uses white space to its advantage. I mean, look at the spacing around that photo and its accompanying text. It's like straight out of a magazine!
Wrapping Up
The sun hasn't set on short posts. They still have their place. But the old ban on long-form content has been lifted in a big way. The new rule is this: If you have something to say, say it in as many words as it takes. Basically, don't let arbitrary guidelines dictate the direction of your content. Let your content be your guide, instead.
And with that mindset, you can't go wrong.
Now, what I want to know is how you are implementing longform articles on your WordPress site? What tools are you using? Have you run into any obstacles thus far? We'd love to hear all about your trials and triumphs in the comments below!