Email Client Market Share in 2023
Every day, over 300 billion emails are sent around the world. However, statistically speaking, we rely on a small subset of email clients to send and interact with most of those messages. Three companies dominate the market, and you're probably familiar with all of them. In this article, we'll take a closer look at the latest trends with email client market share.

What Is the Most Popular Email Client in 2023?
Apple Mail and Gmail are by far the two most popular email clients in the world. Around 38% of email users open their messages on iPhones, with 9% using tablets and another 8% using macOS devices.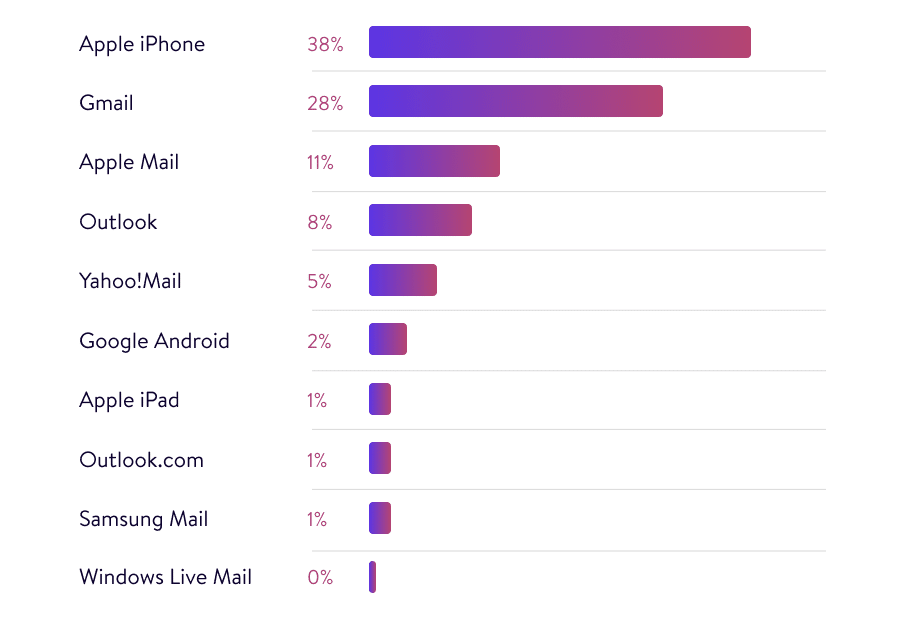 That statistic may come as a surprise — not because Apple Mail is lacking in functionality, but because Android devices hold 72% of the world's smartphone market share. Despite that massive lead, more iOS and macOS users engage with emails, which is a key takeaway for email marketers.
It's also important to note that most users interact with emails on their smartphones instead of desktop PCs or laptops. This enables them to open important emails immediately.
American workers spent over five hours per day checking their emails throughout their working hours and free time. That figure may seem high, but it demonstrates how important a user-friendly email client is, which is why it's no surprise that Apple Mail leads the pack.
Gmail Follows Apple Mail in Market Share
If you're using an Android device or a PC, you're probably also using Google's Gmail app or the service's web client. Gmail is a close second to Apple Mail in email client market share, with approximately 28% of global users relying on the service.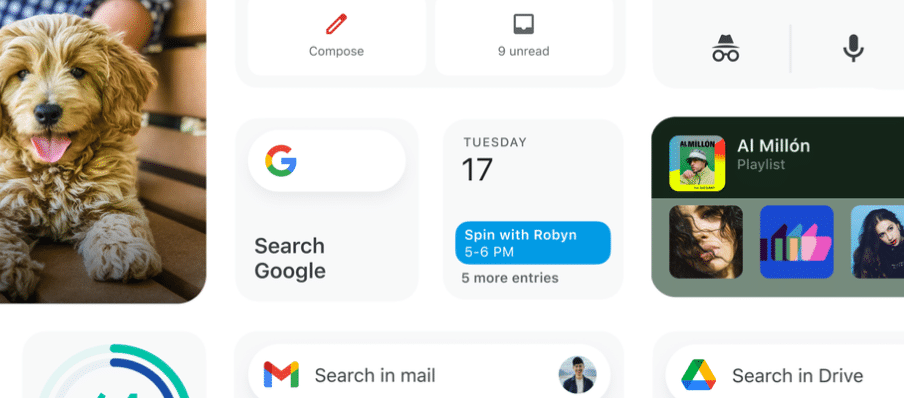 While you may find it surprising that Gmail isn't the leader in this area, it's important to note the wealth of options available to Android and Windows users. Both Operating Systems (OSs) enable you to use almost any email client you want.
Although iOS and macOS users also have multiple options for email clients, they're much more restricted, and users are more likely to stick to the defaults. Gmail, on the other hand, competes more directly with email clients such as:
Outlook (9% market share)
Yahoo! Mail (8% market share)
Samsung Mail (2% market share)
Samsung is by far the most popular high-end Android smartphone manufacturer on the market. In Q1 2021, it shipped 22% of all of the world's phones compared to Apple's 17%. Even so, the numbers show that Samsung users prefer to stick with other email clients as opposed to utilizing the manufacturer's default software.
Yahoo! Mail's Market Share Is Likely to Slip
Despite Yahoo's rocky history, the company still holds on to a significant share of email users. It's true that Yahoo! Mail's 8% market share is inferior to both Gmail and Apple Mail's, but that's still a large figure for a company that's been in decline for a while now.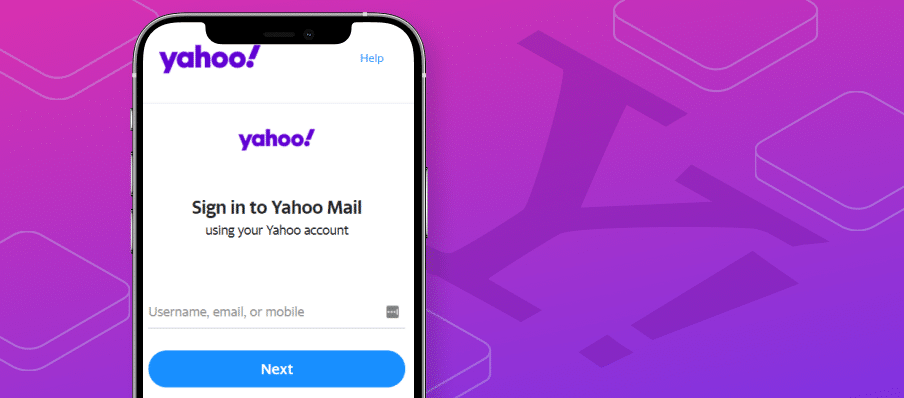 It's important to note that a lot of Yahoo's email market share carries over from the days when the company offered one of the most popular services in the world. Since the early 2000s, Yahoo has shed a large segment of its user base. 
Some recent changes to Yahoo! Mail, such as forcing users to pay if they want to forward emails automatically to other accounts, will likely result in even more users migrating to other clients. We're likely to see that migration continues to play out throughout 2021, resulting in a larger market share for both Gmail and Apple Mail.
It's also important to note that AOL recently sold Yahoo to Apollo Global Management for $5 billion. Considering how valuable the email client's user base is, Yahoo's new parent company is unlikely to discontinue support for the service.
Outlook Maintains Its Market Share
The last big name in the email client market is Microsoft Outlook. This client boasts a 9% market share, which puts it just ahead of Yahoo! Mail.
Unlike with Apple Mail and Gmail, most of Outlook's user base comes courtesy of desktop PCs and laptops. Windows dominates the desktop OS market share with 74.96% of all users (compared to macOS's 16%).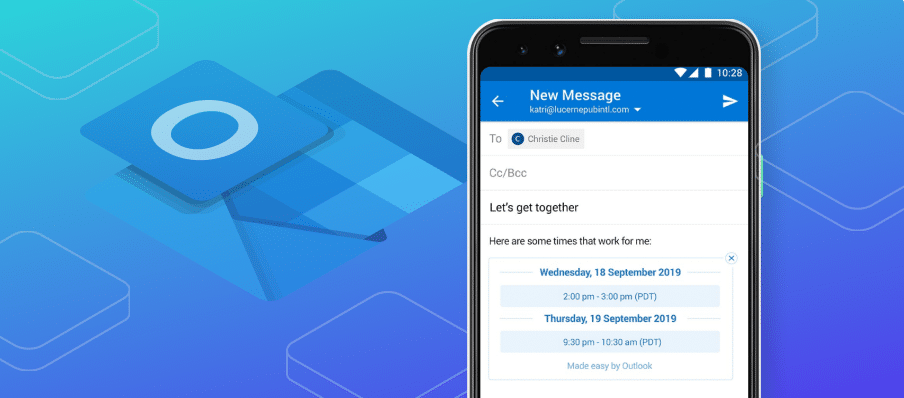 Most desktop and laptop users rely either on web clients through iCloud such as Apple Mail, or on cloud-based external services like Gmail. Outlook also offers a web-based email client, as well as desktop apps for users who prefer a more native approach.
As more and more people switch to using their smartphones for email-related tasks, Outlook's market share is likely to slip. Although Outlook also offers mobile apps for both iOS and Android devices, it's not the first choice for the vast majority of users.
Summary
Mobile devices are more popular than their desktop counterparts when it comes to email usage.  Most people in the world consume online content primarily through their mobile devices, and email is no exception. It shouldn't come as a surprise, then, that both Apple Mail and Gmail lead the pack among email clients.
If you're investing in email marketing, it's essential that you optimize every message and campaign you send for mobile devices. Mobile users make up the bulk of your email audience, so you'll need to ensure that they have the best experience possible.
At Kinsta, we regularly write about the best practices for email marketing, and other tips to help you grow your online business. Check out our plans and launch your next project today!