Picture this: you're working on your WordPress site, maybe configuring the settings, installing a new theme, or setting up a plugin, then something stops working. Now, you're stuck and need help to fix things up.
What do you do to get support for your WordPress site?
The easy response is to head straight to Google and do a search related to the issues you're currently experiencing.
There's a risk in doing a blind Google search, though: you have no way of knowing if the results you get are accurate or up-to-date. Unless you've already used the resources that Google takes you to, and know they're reliable, you're facing the risk of following advice which isn't what you need.
What do you do, then?
Where to Find WordPress Support:
You can get WordPress support from different sources.
Official sources: Admin Help, WordPress Codex, The Developer Handbook
Forums, groups, and channels like Stack Exchange, Facebook and LinkedIn Groups About WordPress, Slack, Reddit.
On top of these, you can also pay to get custom and premium WordPress Support.
In this article, I'll help you jumpstart the process of finding the right answers to your questions when you are facing common WordPress errors by identifying the most reliable and up-to-date sources of support when it comes to WordPress. These will include forums and groups where you can ask a question and expect a reliable answer, well-known sites filled with plenty of answers already, and other types of WordPress-focused helpful resources.
Specifically, I'm going to look at five different types of WordPress support. I'll also help you get the most from these sources with tips on how to approach them proactively, how to phrase your support questions, and how to avoid getting a reputation as someone who asks too many questions!
Ready? Let's dig in!
Identifying Your Support Needs
Asking for help can be tricky sometimes. That's why, before you go looking for help and support on sites and groups, you should spend some time identifying what specific issues are you facing with your WordPress site. This allows you to identify what type of support will best meet your needs.
Consider:
Is your question related to your website hosting or the technicalities of your WordPress installation? Kinsta clients can get answers to those questions via our support channels.
Do you have a specific question you need answering? A support forum or Facebook group might be a good source of support.
Do you want to learn a particular skill? You might find a tutorial or course that helps.
Do you need to know more about some specific WordPress code? Try the Codex or the developer's handbook.
Do you need a problem solved or a question answered quickly? You may need to invest in premium support.
Your precise needs are unique to you and your business. Understanding what it is you need will help you identify the best source of support. So let's start with the official sources of support, which are the starting point for many new WordPress users.
WordPress Support: Official Sources
The WordPress.org website has a number of support sources that should be the first places you go to when you have a question about WordPress. These include:
The help pages in your site's admin screens.
The WordPress Codex.
The Developer Handbook.
The WordPress support forums.
Support pages for individual WordPress themes and plugins.
Admin Help
In your WordPress site, you can access help by clicking on the Help tab at the top right of your admin screens. This will display context-specific help, designed to help you understand the current screen.

There are also links in the main dashboard page which will help you learn how to get started and how to create content and manage your site.
The Codex
The WordPress Codex is a comprehensive guide to many of the functions, hooks, and classes used by WordPress. If you're using any of these in your own code, then you'll find descriptions of the way the code works and examples of how to use it. In some instances, the Codex pages stretch for many thousands of words and are highly detailed.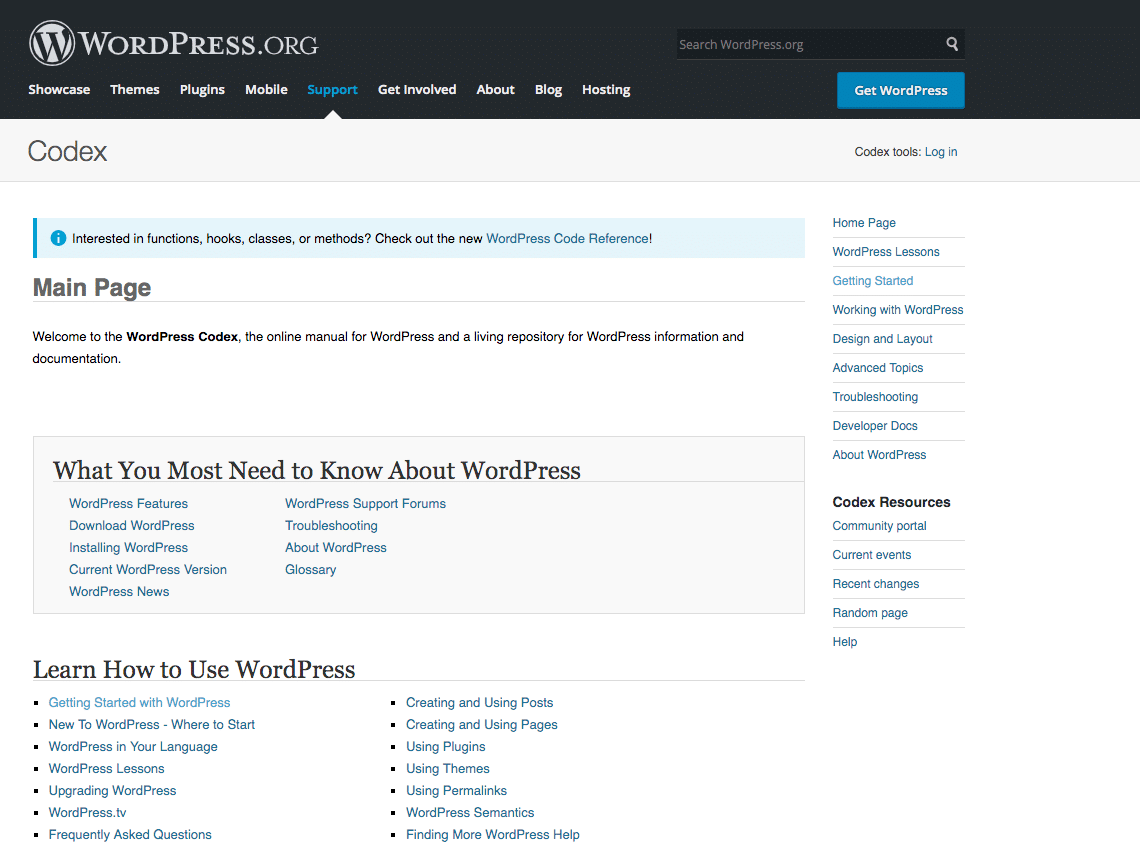 The Codex isn't limited to use by developers, though. If you want to know more about the WordPress admin screens and how to configure your site, these resources are a good place to start from.
The Developer Handbook
The Developer Handbook is, on the other hand, aimed mainly at developers.
It's the official guide to the code that underpins WordPress. It includes advice on things such as WordPress coding standards and APIs. There are sections on plugin development and theme development, as well as the REST API and the block editor, introduced with the Gutenberg interface.
The WordPress Support Forums
The WordPress support forums are where you can get more specific advice if you haven't managed to find an answer via the Codex or the developer handbook. Here is where the WordPress community is available to answer your questions on a broad range of topics.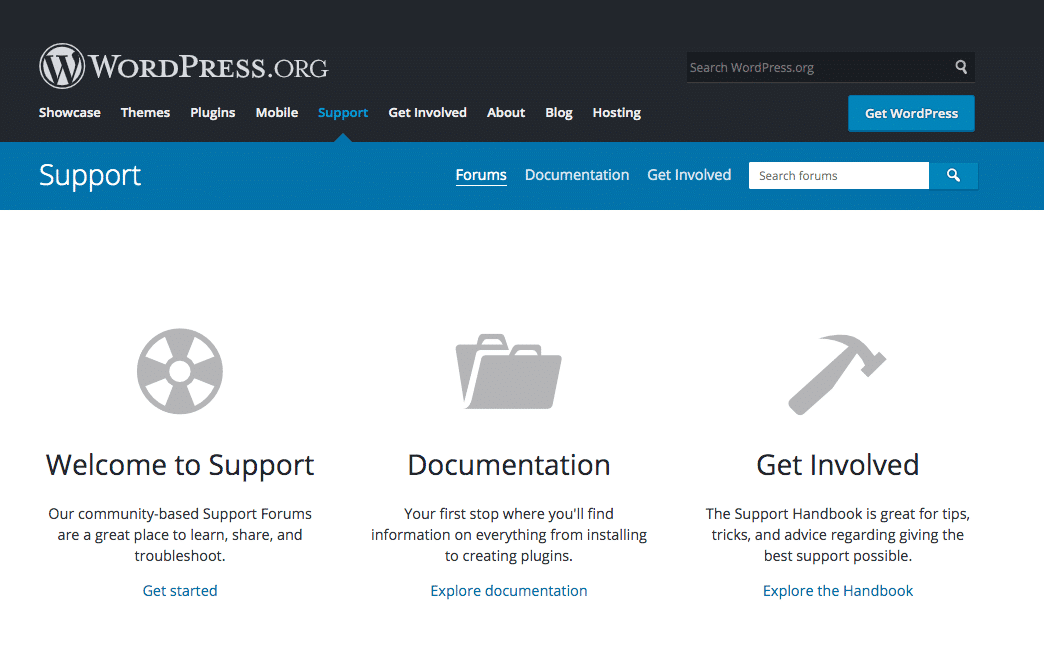 The support forums are staffed by volunteers, which means these people aren't paid by WordPress. However, a proportion of them works for WordPress organizations, agencies, or companies that encourage their staff to share their expertise via the forums. On top of this, you can also expect to get in touch with plugin and theme developers who also provide help and support for their products (more on this below).
Last but not least, there are also people who aren't supported by their employer but do want to give something back to the WordPress community and help more people use WordPress. These people give up some of their free time to help others out on the support forums. So be nice to them!
In addition to the general support forums, you'll find support pages for all of the themes and plugins published via the theme and plugin directories. To access the support page for a theme or plugin, go to the Themes or Plugins page in your site, find the theme or plugin, and click on the View details link. This will bring up a popup with details of the theme or plugin.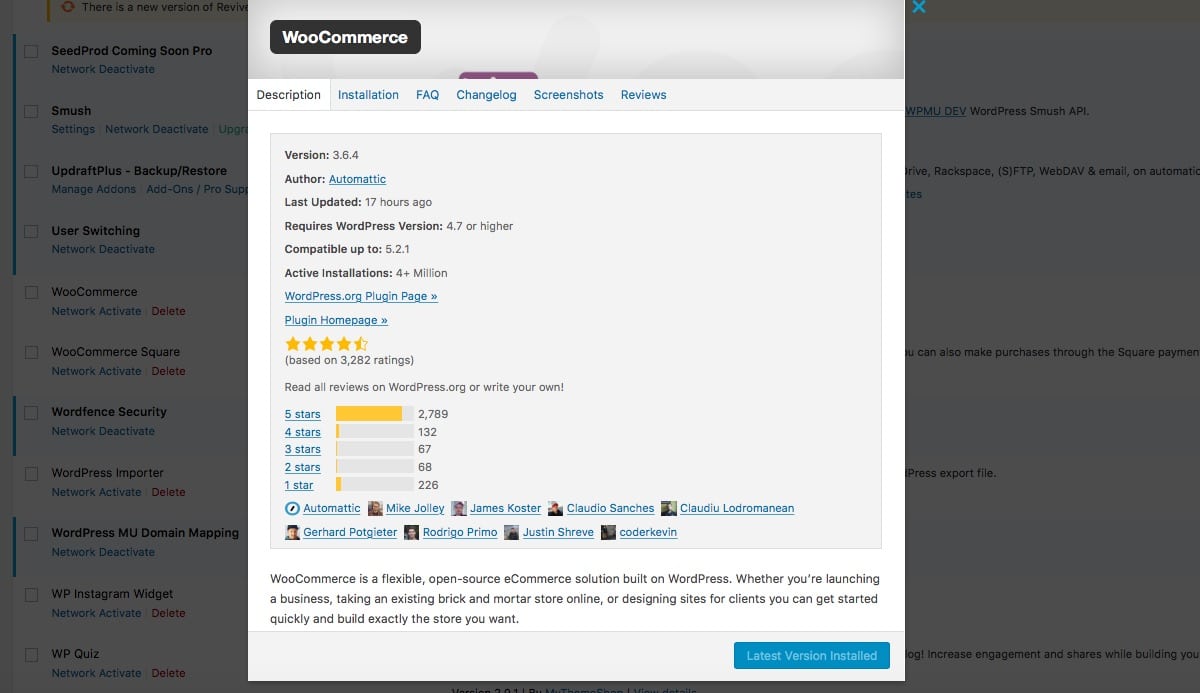 In the sidebar on the right, click on the WordPress.org Plugin Page link and that will take you to the theme/plugin's official page on WordPress.org. From here, select the Support tab.
Before asking your question, always do a quick search to see if anyone else has asked the same or a similar question and look at the answers that were given, if any. If not, you can ask a question of your own. Be aware, though: maintaining the free version of a WordPress plugin/theme doesn't translate into direct income for these developers yet they provide support to their users.
So, don't be annoyed if they don't reply straight away to your question, they might have other demands on their list before yours, probably coming from their premium products.
How to Use WordPress.org Support
If you're going to get the most from the official sources of support, it pays to use them in the most appropriate way. This involves using the most suitable resource first, knowing how to get a quick answer and not annoying people.
Here are some tips:
If your question relates to using the WordPress admin, start with the help pages in the WordPress dashboard.
Next, try searching the Codex and/or developer handbook. There's a good chance that you'll find the answer to your question there. Raising a support question is time-consuming and will lead to a delay.
If you need to do a search, you can use the search box at the top right of the WordPress.org site. I find it can work better to use Google to search the WordPress site, as it's more robust at correcting for spelling errors and finding a wider range of results. In Google, type 'wordpress.org' followed by your search and see what you get.
If a search doesn't help, try browsing the pages in the Codex and developer handbook. These are structured logically and if you don't know the technical name for what you're looking for, might be more helpful for you.
When using the support forums, either the general ones or those for a theme or plugin, always check existing threads to see if someone else has answered the question. This will help you find an answer quicker, won't waste anyone's time (including your own), and will avoid the embarrassment of having your support thread closed down because it duplicates another one.
In the support forums, be polite and respectful. Never criticize another WordPress user. This is a community and the people answering questions are volunteers. Being a jerk means your questions won't get answered.
When asking a question, be as clear and specific as you can. Make it as easy as possible for someone to understand what problem you're trying to solve.
If you start a thread, don't expect an immediate response. This isn't premium support and you can't expect a quick turnaround. If you do need that, see the section on premium WordPress support below.
WordPress Support: Forums, Groups, and Channels
As well as official sources of support, there are plenty of forums, groups, and channels which you can use to get answers to your WordPress question. These are aimed at everyone from beginners to experienced developers and part of the challenge is finding one at the right level for you.
These include:
Online forums, the best of which is Stack Exchange.
Facebook and LinkedIn groups.
Slack channels.
Let's take a look at when you might use each and how to get the most from them.
Stack Exchange
Stack Exchange is a well-established online forum for web developers, not just WordPress developers. It has its own section for WordPress support, which is where you should always look for answers to your questions (don't post WordPress questions in the general forum).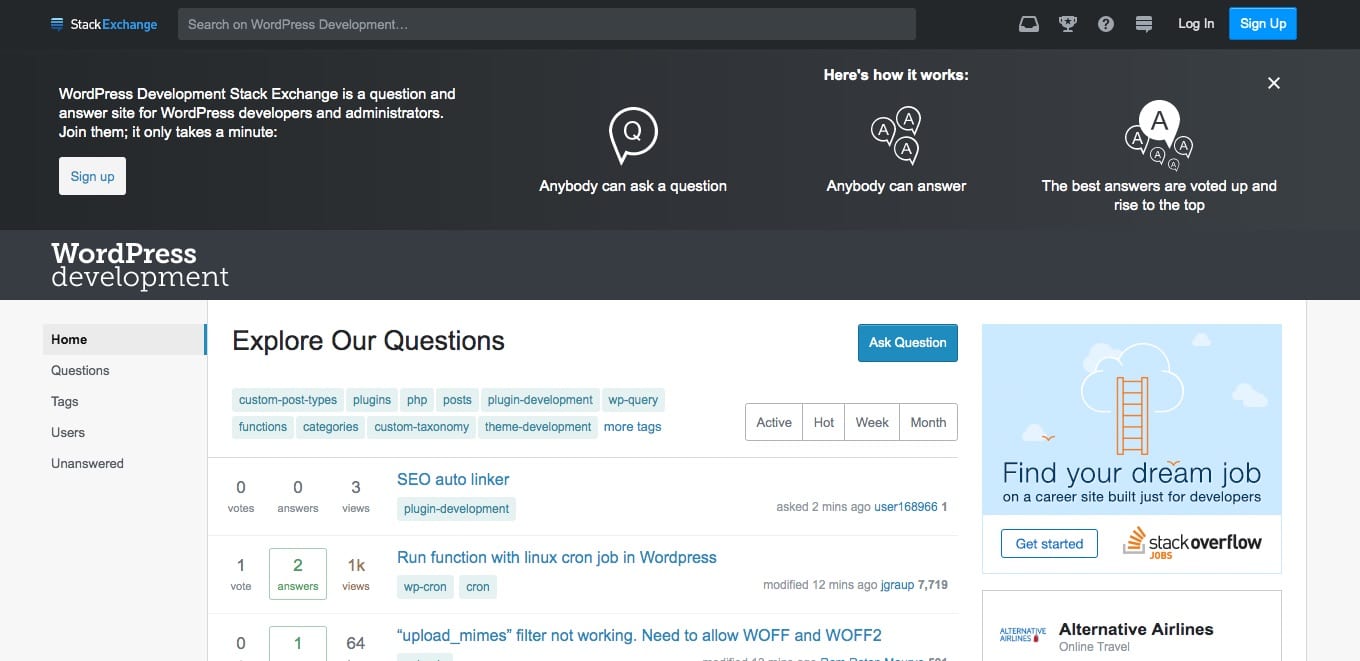 Stack Exchange can be quite daunting to beginner WordPress users and developers. Its members are highly experienced developers who can provide answers to specific and complex questions. It can also be difficult identifying which answer will work for you, as you'll often find more than one response to a question.
The good news is that Stack Exchange has a voting system that can help you identify the answers other users have found most helpful. People can upvote or downvote responses, which will help you find the best one.
I often find that Stack Exchange is the first result that comes up when I search for the answer to a WordPress-related question on Google. Using Google to search it can work wonders because it's a very large site to browse.
If you have a more generic programming or developer question, their partner site, Stack Overflow can also be a great place to get answers.
Facebook Groups About WordPress
With its popularity, WordPress brought to life a multitude of Facebook groups aimed at WordPress users and developers at all levels.

Here's a list of some of the most popular Facebook groups:
LinkedIn Groups About WordPress
If you're a LinkedIn user, you'll also find groups there designed to provide support on WordPress. These include:
Slack Channels About WordPress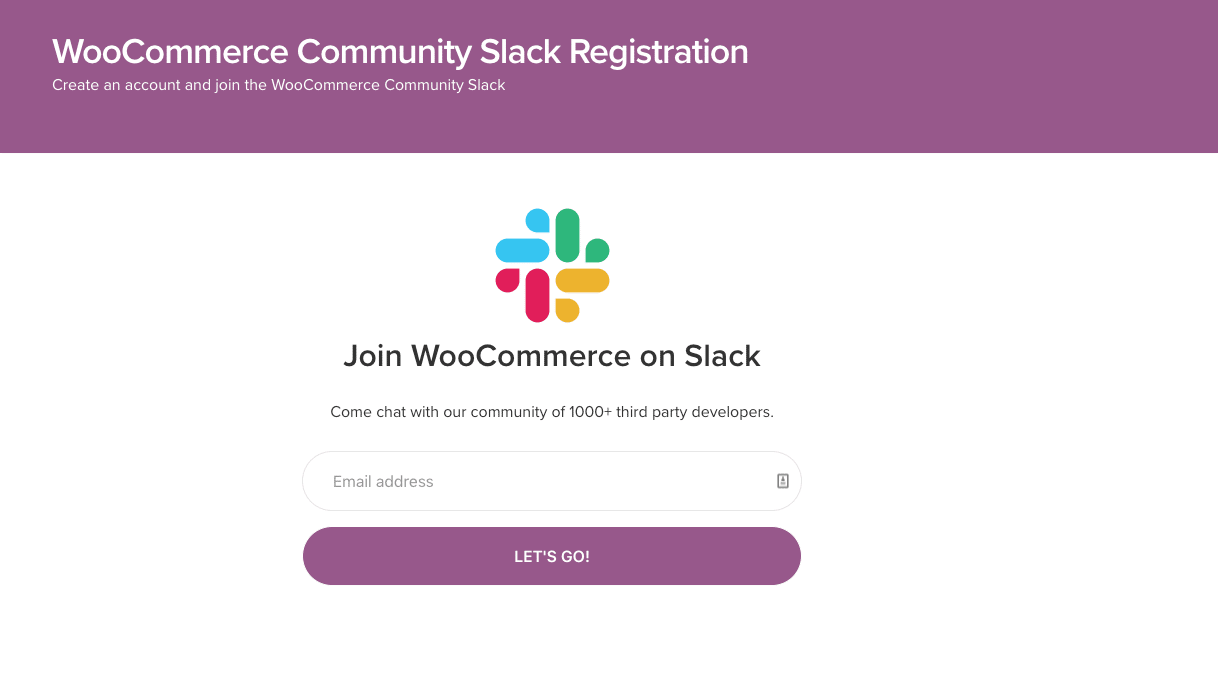 More and more WordPress professionals use Slack to communicate with one another and get support. Here are some of the top Slack channels for learning about WordPress:
WordPress on Reddit

With WordPress being such a popular topic, it's inevitable that there will be plenty of subreddits on the topic. Here are some of the most popular:
WordPress: A vast and varied Reddit devoted to all things WordPress with over 67 thousand members.
ProWordPress: A Reddit for professional WordPress developers with mainly advanced content.
WordPressPlugins: A source of support on WordPress plugins. Use it to ask questions and to trawl the questions and answers already given.
WordPress on Quora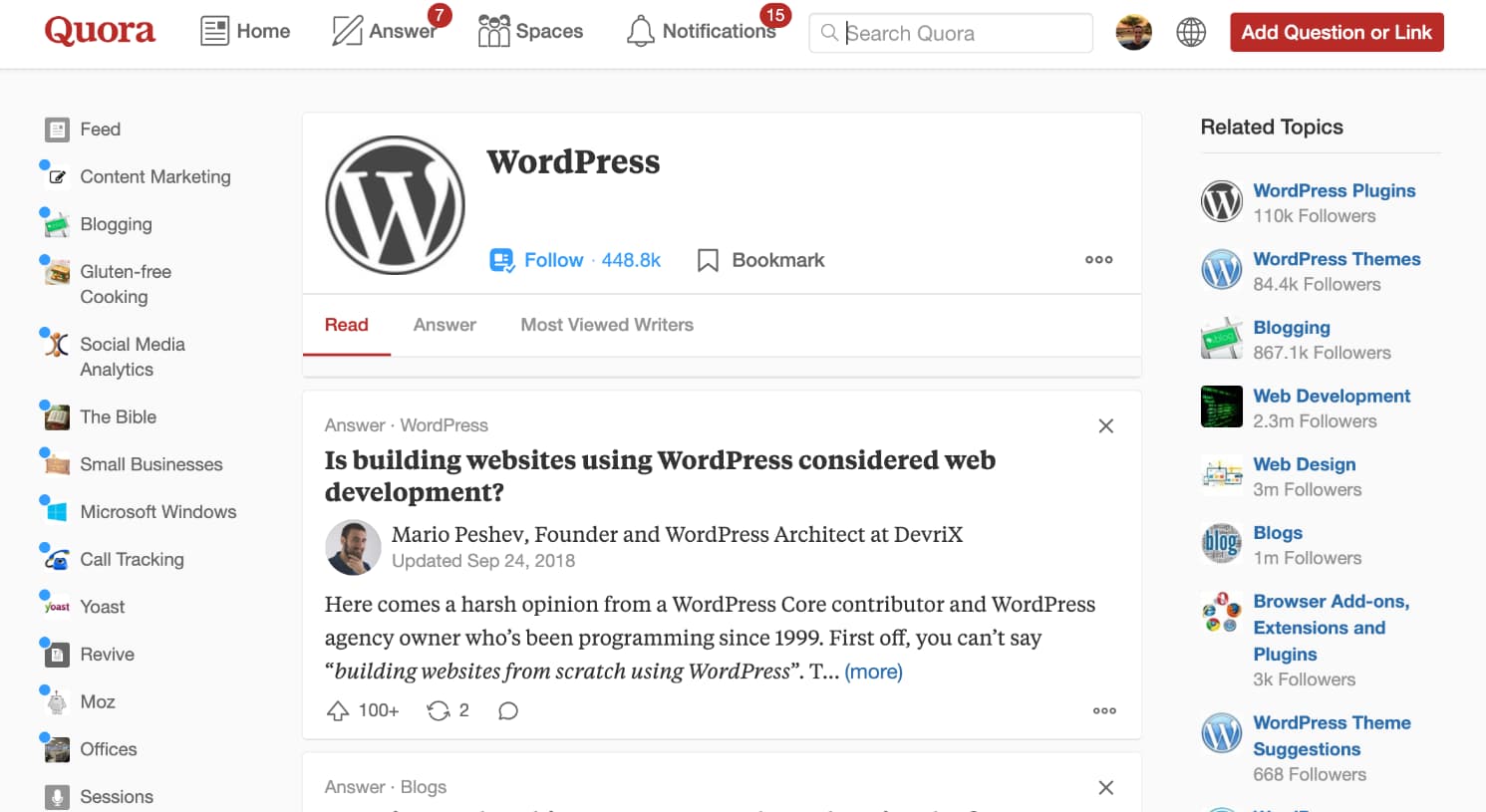 Quora is a platform to ask questions and connect with people who contribute unique insights and a quality answer. There are many different WordPress topics and sub-topics available to you to find answers or ask questions.
How to Use Forums and Groups
Much as with the official channels, you'll have much more success with these forums and groups if you use them appropriately. Here are some tips you should follow:
Find a group or forum that's at the appropriate level for your question or interests. There's no point posting a question about creating a post in a group for professional developers.
Before posting a question, always check the existing threads. Use the search tool to find what you're looking for and read through anything relevant.
Check if the group has any rules before posting. If you break rules relating to self-promotion or posting too early after joining the group, you could be kicked out.
Be polite and respectful. Nobody owes it to you to answer your questions: if they do, they're doing you a favor.
Be clear and specific with your questions. You'll be more likely to get a response and a better one at that.
Premium WordPress Support
If you want access to fast, dedicated support, then you'll have to pay for it. There are companies that offer premium support for a fee, meaning you'll get faster responses and be able to engage in a conversation with the person providing support.
Before you sign up for premium WordPress support, take some time to research the provider. Find out if they've been reviewed by other users and see what promises they make with regards to response times.
Here are some sources of premium support:
Make sure to read our in-depth guide on WordPress maintenance to keep your site in good shape!
Kinsta Support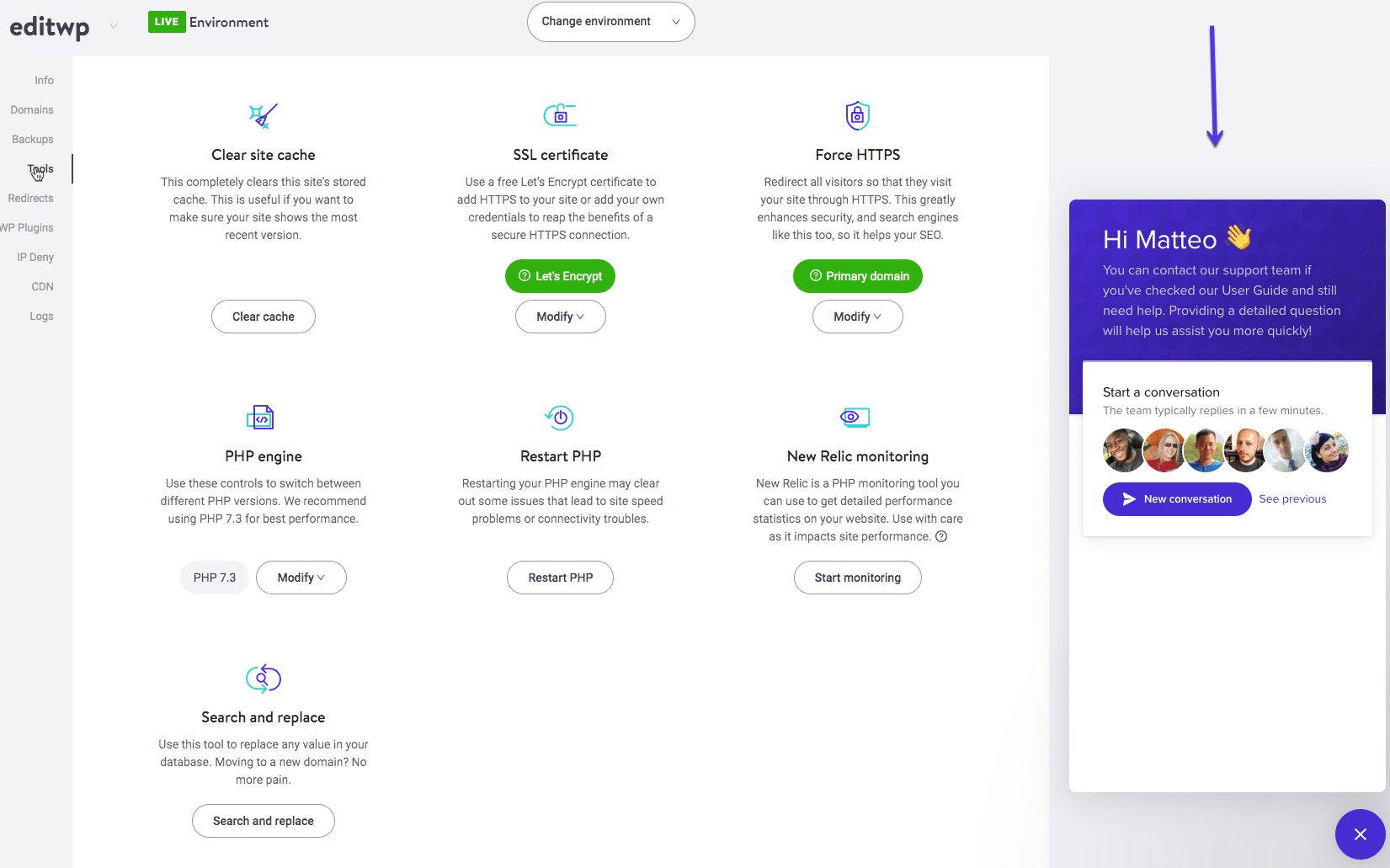 If your WordPress site is hosted with Kinsta, you have access to our 24/7 support without having to pay extra for a premium service. Our average ticket response time in Q3 2019 was 1 minute and 19 seconds! Features of Kinsta support include:
You also have access to our Learn WordPress resources and knowledge base, designed to help you get the most from your hosting.
WordPress Support: Blogs, Courses, and Tutorials
If you don't want to ask a specific question but instead want to learn how to do something with WordPress, you'll find that there are thousands of blogs, courses, and tutorials designed to provide answers.
However, it can be difficult to know which ones are reliable. Here's our guide to the ones you can depend on for robust, up-to-date information, and guidance:
Summary
I know, you might now be feeling somewhat overwhelmed by the variety and volume of sources of WordPress support available.
But if you approach it the right way, with a solid understanding of what it is you need and why, then you can choose the resource that will best help you answer your question or fix your problem.
In an über-condensed version, here's how to get WordPress support effectively:
Before asking a question online or raising a support ticket, do your homework.
Identify exactly what the problem is you need to resolve.
Find the most appropriate resource and check your question hasn't already been answered.
If it hasn't, then phrase your question clearly so people know exactly what you're trying to achieve.
Don't expect an immediate answer and always be polite and respectful to anyone who helps you out. That way, you should get answers to your questions.
Good luck!