Wow, we can't believe it's almost 2018 already. So much has happened this past year that we just hope you make it through this entire post. A lot of new faces have joined the team as Kinsta grows at an astounding rate. Some of the changes and new features we're especially proud of include adding 10 new data centers, launching new entry-tier hosting plans (starting at $35/month), adding a CDN, getting our affiliate program up and running, and finally revamping our look.
Update: Looking Back at an Incredible 2018 – Kinsta Year in Review
We want to first thank all of you for supporting us thus far and trusting us with hosting your businesses, blogs, and ecommerce sites. Check out more below of what we accomplished in 2017 and some amazing features we have planned for this upcoming year. We'll never stop innovating here at Kinsta.
Customer and Revenue Growth Rate
Tom, our CFO, recently shared in detail 16 lessons learned bootstrapping Kinsta from $0 to 7-figures in revenue. It's a great read, make sure to check it out if you haven't already. Just like any SaaS or startup we've had obstacles to overcome along the way. But putting our customers first and providing unparalleled support has and always will be our number one priority. We're confident this is what has gotten us to where we're at today.
Kinsta has yet again seen continuous customer and revenue growth throughout 2017. Over the past 12 months, our client base has grown by over 157.7%. We try to stay as open and transparent as possible, so here is our net revenue graph below, pulled directly from Baremetrics. We are now generating over 5x what we did in 2015.

If you aren't familiar with Baremetrics, we highly recommend checking out our blog post on 40+ SaaS products we use to grow Kinsta. Here are a few additional fun facts:
Kinsta's clients average a little over 7 billion HTTP requests per month.
120+ terabytes egress data transfer travels through Kinsta's servers each month.
According to our data from Intercom, the busiest periods for our support team are Monday – Thursday between 3-9 PM, weekends are pretty slow.

We've decreased our previous 7-minute median support ticket response time down to 2 minutes (so far in December) and now provide 24/7 coverage. The median time to solve and close your issue has also improved a lot, right now it's 55 minutes. The reason this is higher is that it includes a lot of more complex and technical issues where our sysadmins have to check your site to resolve the issue.

If we look at support requests throughout the year, November was our busiest month ever. We had a record number of new customers, which probably correlates with the increase in tickets.

Team Expansion
No surprise, but there are again a lot of new faces at Kinsta! The team is 2x bigger than it was at this same time last year. We've hired more engineers to further decrease ticket times, as well as new developers which are helping build and improve all the new features we've been releasing.
On the management front, we're excited that Jon Penland is now our Head of Sales and Support. Combining this role is not very common in the hosting industry. However, we find that it works best due to the fact that being involved with our support team means he has an overview of what's going on, as well as the most common questions and issues. This allows the sales team to better answer pre-sales questions and manage client expectations, instead of simply trying to increase sales numbers and ending up with a client with a negative experience.
Jon helps empower our sales and support teams to do their best work by making sure they have the tools and support they need and then getting out of their way. He's a stronger believer that empowered employees don't need to be micromanaged and will do their best work when treated as the professionals they are.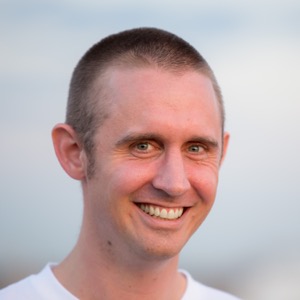 Jon's also a family man. So when he isn't feverishly tapping the keys of his laptop he's usually helping one of his kids fix a bike or setting up Netflix for an impatient preschooler. You can connect with him on LinkedIn.
Daniel Harfouch, previously the Direct of Operations (Spain and Latin America) is now our Head of Global Expansion. He's been working hard this past year managing our internal projects (revamping our site) and helping with our Spanish initiative. We want Kinsta to be easily accessible to everyone in their native language. Daniel is in charge of our expansion into territories around the globe and managing the massive undertaking of translating our content into new languages.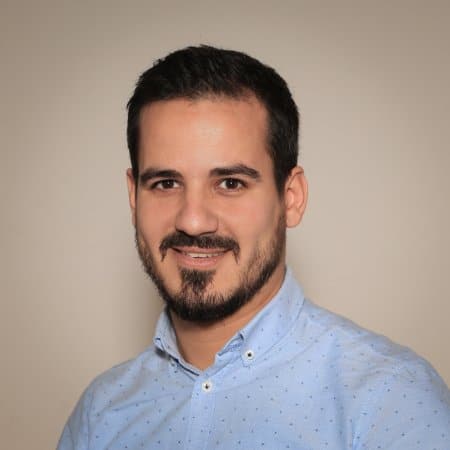 Outside the office, Daniel likes to travel and meet new people. He loves the Spanish and Latin American culture and has been fortunate to live a few years in Barcelona and enjoy the La Dolce Vita lifestyle. You can connect with him on Twitter.
Kinsta Week
A majority of our team is remote (over 50%), and so each year we have what we call "Kinsta week." The past two years this has taken place in beautiful Budapest, Hungary. Most of us know each other only through our many Slack conversations, so meeting everyone in person is always fun! The week usually consists of a few meeting about strategies for the company going forward and of course other team building activities such as laser tag, go-karts, or paintball.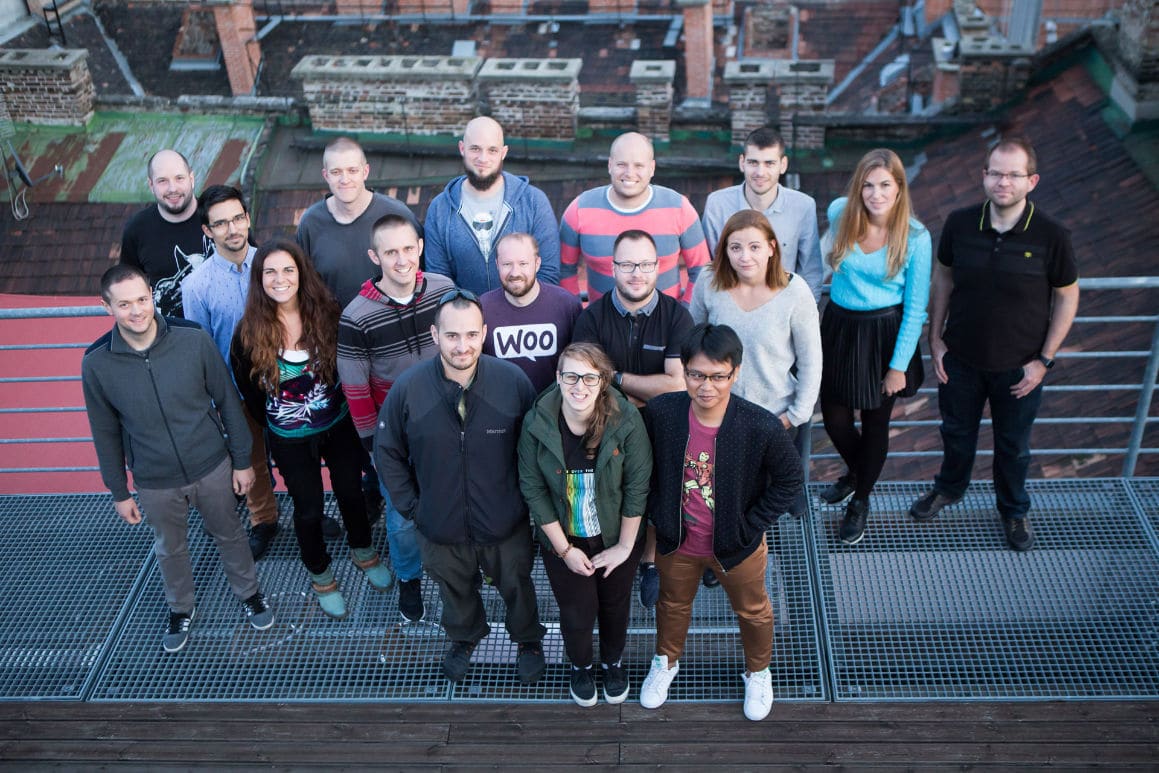 Feature Updates and Changes
We launched so many new features this year that we couldn't possibly list all of them! So below we'll cover just the major updates and changes to our infrastructure, pricing, and dashboard.
Launched PHP 7.2 Support
We're constantly dedicated to bringing you the latest stable versions of PHP as soon as we have thoroughly tested it throughout our environment. We were one of the first managed WordPress hosts to launch PHP 7.2 (as of December 4, 2017). And of course, like everything we build here at Kinsta, you can easily change PHP versions from within the MyKinsta dashboard, under Tools, with a single click.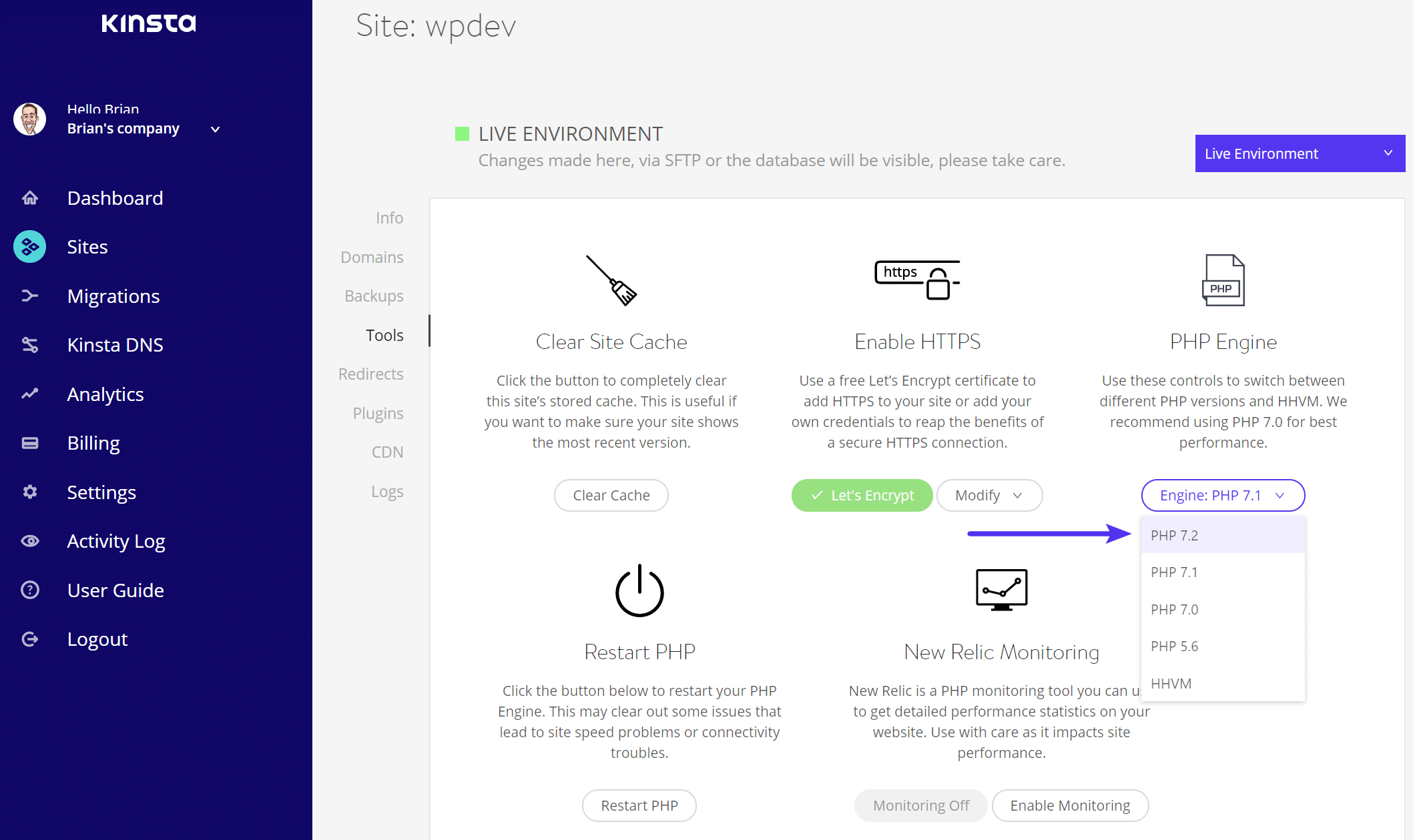 Added 10 New Data Centers
Adding new data centers is a huge priority for us. Because Kinsta is built on Google Cloud Platform, we can now roll out new locations as they become available. As Google grows, so does Kinsta! This allowed us to add 10 more data center locations this past year, bringing us to a total of 13.
This infrastructure change allows you to even more strategically position your WordPress sites closer to your visitors and customers. This helps to decrease latency, TTFB, and ensure faster page load times. Below is a list of old 2016 locations and the new ones added in 2017:
Council Bluffs, Iowa, USA (2016)
St. Ghislain, Belgium (2016)
Changhua County, Taiwan (2016)
Sydney, Australia (new)
The Dalles, Oregon, USA (new)
Ashburn, Virginia, USA (new)
Moncks Corner, South Carolina, USA (new)
London, UK (new)
Frankfurt, Germany (new)
Jurong West, Singapore (new)
Tokyo, Japan (new)
São Paulo, Brazil (new)
Mumbai, India (new)
Overhaul to MyKinsta Analytics
One thing we love here at Kinsta is data. That's why we have completely overhauled our MyKinsta Analytics tool. You can now more easily investigate and diagnose problems on your WordPress sites from right within the dashboard. Find out what's going on under the hood!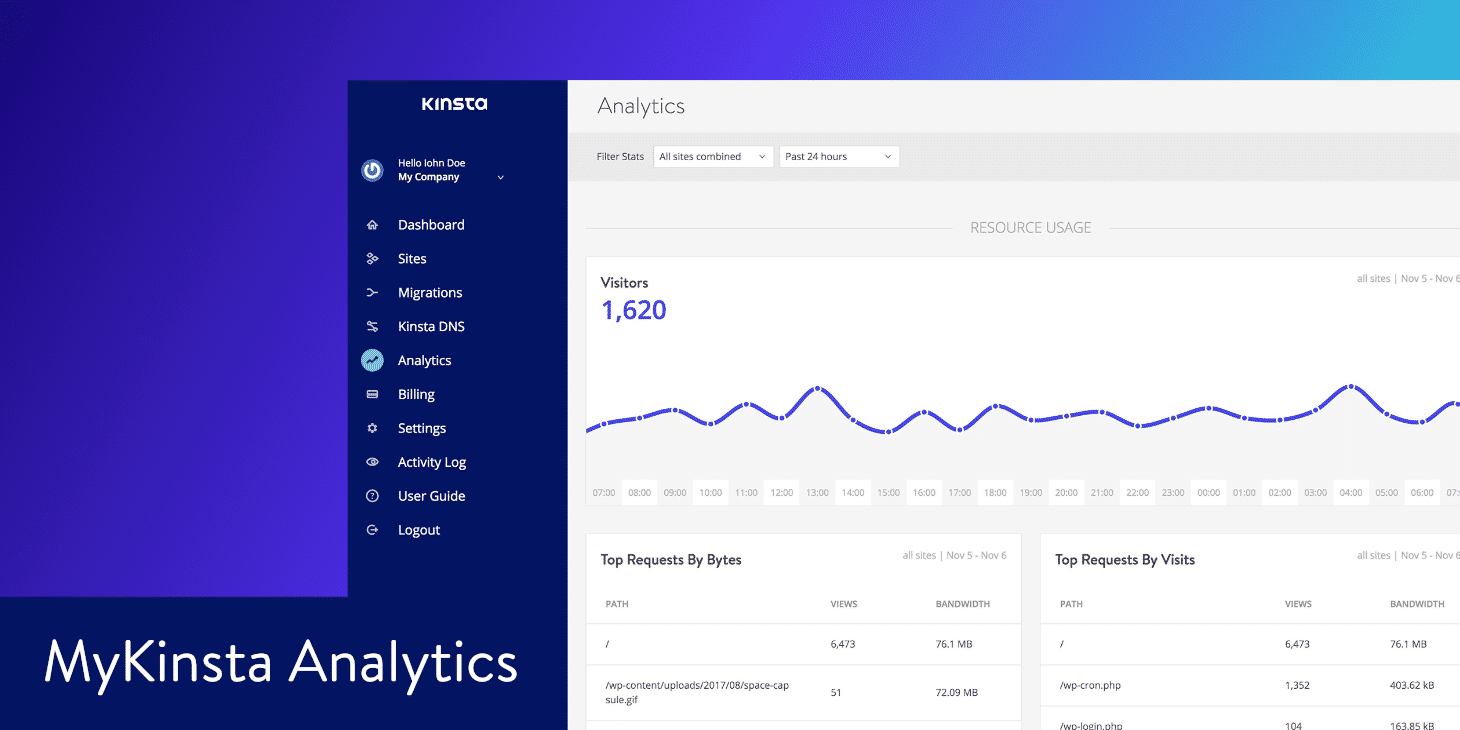 MyKinsta Analytics is now split up into six different sections:
Resources: Visitors, bandwidth usage, top requests by bytes, top requests by count
Dispersion: Mobile vs desktop
Performance: Average PHP + MySQL response time, PHP throughput, AJAX usage, top average upstream time, top maximum upstream time
Response: Response code breakdown, response stats, 500 error breakdown, 400 error breakdown, redirect breakdown
Cache: Cache component stack, cache component chart, top cache bypasses
Geo & IP: Top Countries, top regions, top cities, top client IPs
A lot of the back-end queries which display the data above were completely rewritten and as well as improvements made to how we cache the data. 🚀 This ensures for faster MyKinsta dashboard load times.
Revamping Our Look
A few months ago Kinsta got a fresh new look! We redesigned our site from the ground up, including a new logo, layout, color scheme, and simplified navigation.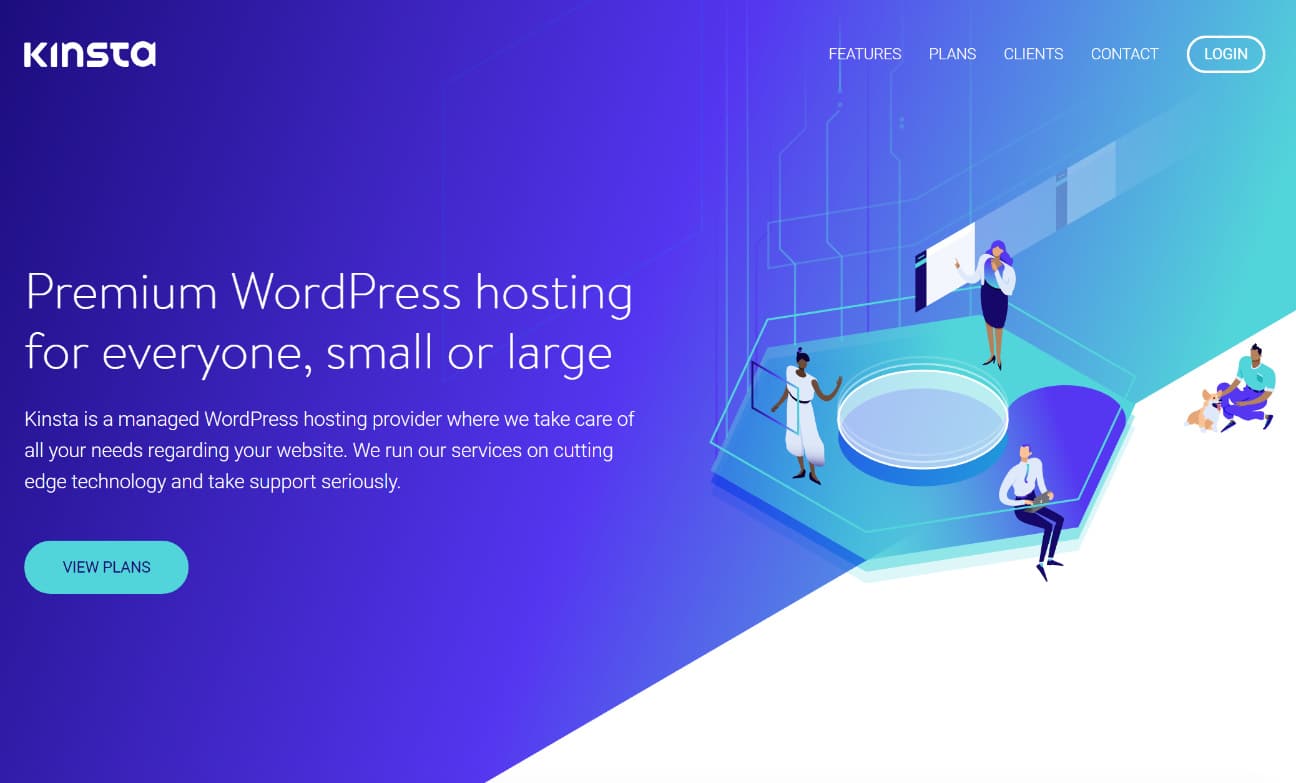 Beyond the redesign, we've also built out new pages based on user feedback we've received over the past few years. Many of you have asked to know more about how our infrastructure works. Therefore, we now have additional content which covers these topics in more depth. Such as how Kinsta scaling works, information about our hardware and software stack, details on server-level caching, PHP workers, etc. Check out our features page.
We're always trying to provide the best content on the web when it comes to learning about WordPress and how you can use it to scale your business. Because of this, we built an entirely new resources section which includes universal search across all of our blog posts, Knowledge Base articles, and Learn tutorials. Now you can quickly find articles, no matter where they are located on the site.
Added Kinsta CDN
The performance of your WordPress sites has and always will remain one of the top priorities for us. Because of that, we partnered up with KeyCDN, an HTTP/2 content delivery network, to turbocharge your assets around the globe.  KeyCDN's content delivery architecture was built from the ground up with a focus on high-performance, designed for high throughput and low latency. This allows for client's content to be delivered and cached from their 28+ POPs around the globe.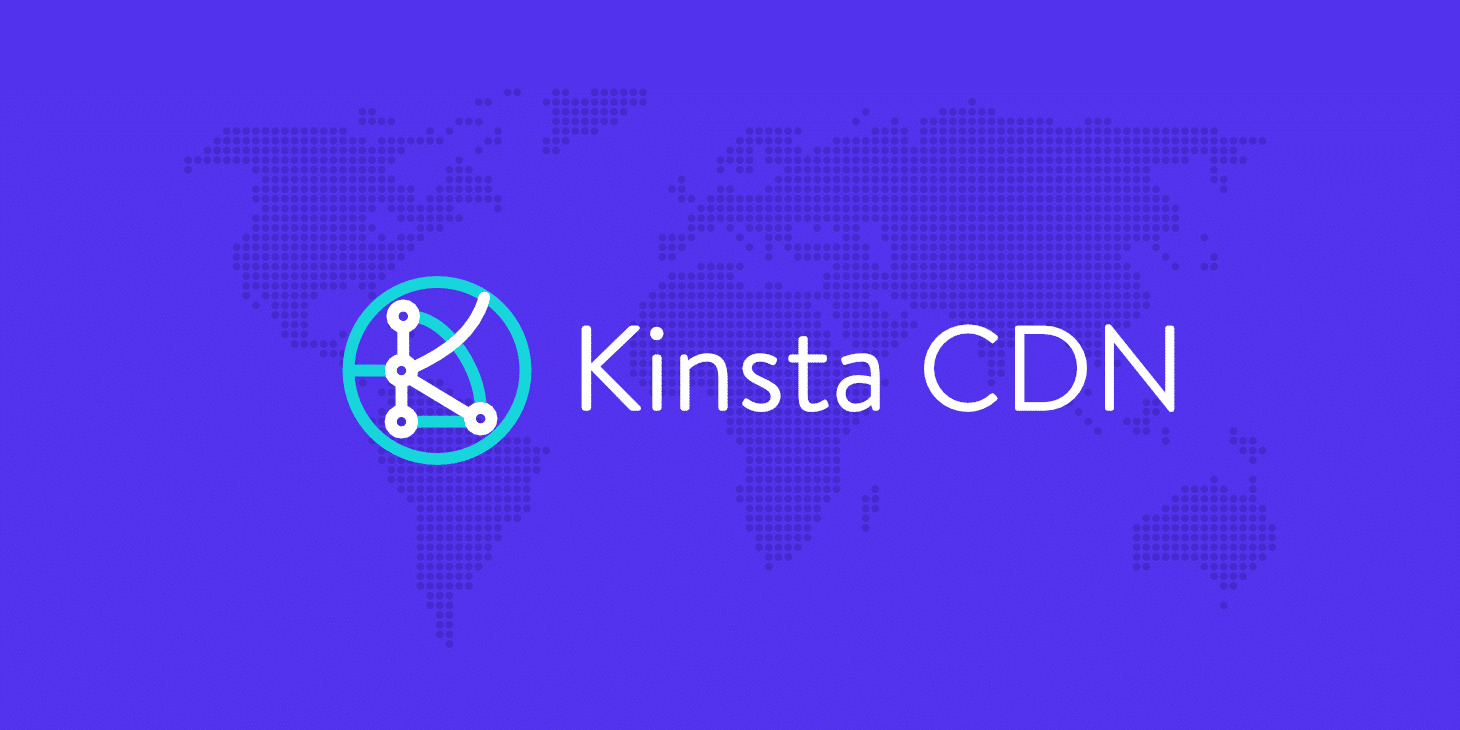 Check out our post on how a CDN works and why you should be using one. In our experience, a CDN typically can help offload 70% of bandwidth requests from your web host and in some cases reduce load times by up to 50%! The Kinsta CDN is now available within the MyKinsta dashboard. And just like with our other tools, it is a simple one-click process. We also include a generous amount of free CDN bandwidth for both new and current clients.
New Entry-Tier Plans Starting $35/Month
One of the most requested features of 2017 was that we introduce some more affordable plans. We heard your feedback and we're excited to recently launch our new entry-tier plans, starting at $35/month. The new plans represent an extension of our pricing structure to make Kinsta accessible to a larger number of users. Kinsta has always been a go-to solution for businesses and professional developers, but we haven't offered plans geared towards new WordPress users, small businesses, bloggers, or authors.

The new plans will make it possible for new users who are just getting started to enjoy the power of Kinsta's platform and tools on plans with allocations suited to their needs. And so far the feedback on our new plans has been great!
Launching Kinsta Affiliate Program
And last but not least, we finally launched our WordPress hosting affiliate program. Many of you have referred clients and friends to Kinsta over the past few years, and we can't thank you enough for that. It's been one of the driving factors in us becoming the fastest-growing managed WordPress host on the market. This took longer than we originally anticipated because we wanted to make it perfect! We designed our affiliate dashboard from the ground up, which means you don't have to mess with confusing and cluttered third-party tools.
Here are some more great reasons why you should join:
We have the highest payouts in the industry at up to $500 per referral and 10% monthly recurring commissions on top of that!
Kinsta has an incredibly high lifetime value for each client. Our churn rate is under 5%. This means you can easily earn recurring commissions for the lifetime of that customer.
We provide 60-day tracking cookies to ensure you get credited for the sale.
Additional Updates
Besides all of the major features updates and changes mentioned above, here's a quick rundown on a few additional ones.
Connecting With the WordPress Community
Looking back at this same time last year, WordPress powered 27% of the web, and today it now powers over 43.3%. Because of this we always try and connect with the growing community as much as possible. We were happy to sponsor various WordCamps and Meetups this year:
WordCamp Miami
WordCamp Nashik
WordCamp Buenos Aires
WordCamp Kanpur
WordCamp Udaipur
WordCamp San Jose Costa Rica
WordCamp Lisbon
WordCamp CDMX
WordCamp Santander
Meetups CDMX, Monterrey, Puebla, Guadalajara, Cancún (Mexico)
Meetups Bogota (Colombia)
Meetups Managua (Nicaragua)
There's nothing quite like a bunch of WordPress fans gathering together to chat WordPress! 😄 We also currently sponsor WPCouple so they can focus on open-source projects and give back to the community. They currently contribute to WordPress core, Gutenberg, and have a multitude of other projects.

WP-Tonic, a WordPress maintenance company, is another one we recently sponsored. They have a twice-weekly WordPress business podcast covering the intersection of WordPress development, business, and marketing. They interview some of the biggest names in WordPress and online marketing, and also host a round table discussion live each Saturday. If you want to listen to WordPress folks talk about WordPress, this is the podcast for you!

We also had the pleasure of interviewing 13 top minds in the WordPress community and agency/consulting space throughout 2017. Below are just a few, you can check out all of them that we published here.
Providing High-Quality Content
As you might have guessed, we love content marketing here at Kinsta! 🙌 We spent hundreds of hours in 2017 writing and updating content to help make your lives a little easier. Here's a list of our 10 most popular blog posts and tutorials:
And last but not least is our SEO Checklist. We grew our organic traffic by over 500% this last year. In the post, we share some of the tips and strategies that worked well for us.
And we have a lot of great content coming down the pipe so make sure to subscribe to our newsletter. 📧 We'll soon be extending our currently available resources section with a new channel specifically dedicated to affiliate marketing. This will be a complete guide, from start to finish. Find out where and how to begin and learn advanced tips to increase your conversions.
See You in 2018
We couldn't be more excited for 2018 and are positive you'll really like some of the features we have in store.
A big focus for us is to expand into new territories around the globe, as we want people to be able to use Kinsta in their native languages. Many of the features we implemented this year and those to come are from client's feedback. Always feel free to let us know if you need anything and for your continued support.
From all of us at Kinsta, we wish you a Happy Holidays. 🎄 Here's to a successful 2018!