Not to mention the 1,000 other things that happen running up to an event, such as setting up a venue, having speakers, and figuring out the schedule. That is why having the right software in place makes a difference in the event you plan.  To help you find the right software, we looked at the leading WordPress event management plugins available today to determine which are best for every kind of event. Below are our findings.
WordPress Event Management Plugin Index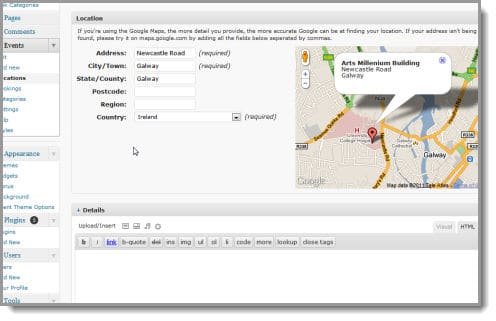 Overview
This plugin has several standard features that you would expect on an event manager plugin. Everything from submitting events, adding Google maps to events, event feeds, and more.
One failing in the free version is that it does not allow payment processing even via PayPal or Stripe. This would seem to be a standard feature for this type of plugin. Instead, it is only available as a premium option.
Instead, on the free version, you email the admin to let them know you are coming. If you are running free events to attract attention, then this plugin is a great tool. If you are charging for your events, then do not use the free version. It will drop your conversion rate significantly because immediacy is important for bringing in paying event visitors.
Unique Feature
Something different about this plugin is that it integrates with BuddyPress. BuddyPress is a major social networking plugin for WordPress. This means for sites with a community this could be an ideal way of sharing events online. One of the developers of this plugin created a few BuddyPress add-ons as well, so they understand how to integrate with the social network.
Benefits
Exploring the BuddyPress integration a little further, let's give a specific example. Suppose you are setting up a community around a niche topic. You are building the community through the BuddyPress social networking plugin. When you start adding community events, members can connect with each on a more intimate level.
This works particularly well for companies with an interesting product line where people have many questions. You could hold regular webinars that provide information about your product, and educate them on trends in the industry.
Pricing
They have a two-tiered pricing structure.
Events Manager – Free Version
Events Manager Pro – $75- 1 Site and $150-5 Sites
Overview
The plugin provides a convenient way to add events to your site. By using the post format, you can use the post features to customize your event posts. Additionally, you can create repeating events, and add calendar and event list widgets to display the events on different pages. Like the Events Manager plugin, they also do not have booking through payment processors until your have a paid version.
Unique Feature
WP Event Organiser does have a number of shortcodes to display the event list in different parts of the website. This provides webmasters with some interesting ways to incorporate the plugin into the site.
Benefits
This plugin is the best events manager plugin for developers. They provide developers with a 10 site license for the plugin. Most of the other plugins discussed here only allow a maximum of 5 sites per license.
Pricing
Note: Pricing listed in pounds for this plugin. The rest of the plugins are in dollars. For an equal comparison, I also list the US dollar amount as well based on 1.68 pounds per dollar.
Free Version
Personal- £40 or $67.2
Business- £80 or $134.4
Developer- £120 or $201.6
Overview
Not to give away the surprise, but the all-in-one event calendar has all the features most WordPress webmasters need to manage events. This plugin can pack a punch for whatever event management tools your WordPress site needs.
Unique Feature
One of the fascinating concepts from Timely is how they give users the ability to add events to the calendar on the front end. This is great for an active site, or an overwhelmed admin. Additionally, if you have numerous events, you can import them through a CSV file or Facebook import (Facebook is a premium add-on).
Benefits
The All-in-One Event Calendar is great for promoting events faster and more effectively. Part of the reason people use the premium features on this Time.ly product are because of add-ons like Facebook and Twitter integration.
Additionally, this plugin even has a super widget feature that allows other website admins to incorporate the event calendar on their site with simple embed codes. Great if you have a network of websites willing to help promote your event.
Pricing
Core-Free
Pro-$75/year
Enterprise-$99/month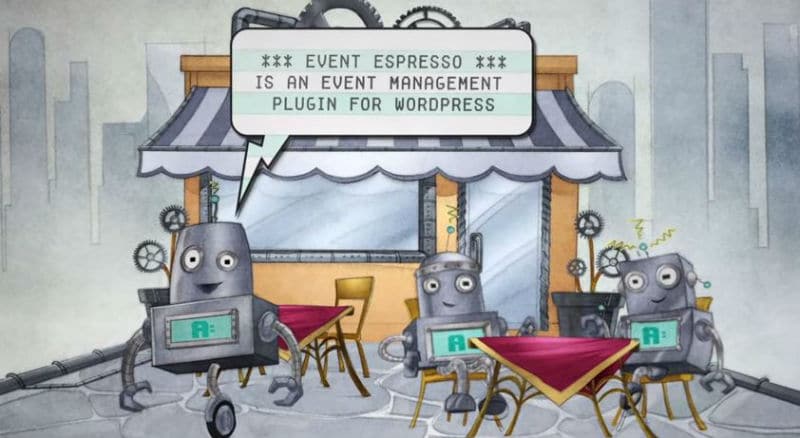 Overview
Event Espresso is the premier event management plugin for WordPress. The customization on the plugin is immense from custom registration forms and emails to seating limits, multiple pricing options, and discount codes.
They have multiple payment options. You can even collect taxes for an event from this plugin.
Unique Feature
The discount codes, seating charts, and printable tickets are very useful. They provide an air of authenticity when registering for an event on the calendar.
An additional feature are the customizable event designs. This allows you to customize a design in HTML, CSS, along with the templates you need to create event pages similar to your own website.
Benefits
This complete event management tool is useful for numerous uses. With this, you can create customized registration forms, manage attendees for the event, and sell multiple events.
Event Espresso is the complete combination, so you can customize the plugin for selling your tickets in whatever way you see fit.
Pricing
This is a premium plugin. The four-tiered pricing structure works as follows.
Standard/Lite: Free -Basic calendar features.
Personal: $89.95-1 site with 5 premium add-ons
Business: $179.95-1 site with 13 premium add-ons
Developers: $499.95-5 sites with 16 premium add-ons
WordPress Event Management Plugin Review
With all of the different event management plugins, the biggest thing to keep in mind is how the software will work with your business systems.
For example, if you host events to bring in income, then you will need a plugin that has a payment processing system included. Some of the free options do not have this feature.
Conversely, if you are using the events as a springboard for increased engagement, you will be ok with some of the free options.
Whatever you decide, remember that these are tools to help automate the process for you. If the event management plugin does not make your life easier, then you will have to look at other options. Fortunately, with the list of leading WordPress event management plugins you have a few plugins to peruse.
Let us know if you have any questions below about any of the plugins we discussed in this blog post. We want to help you find the best event management plugin for your WordPress website.