ionCube is a tool for encrypting PHP scripts for secure licensing and other use cases. To load a PHP script that has been encoded with ionCube, you need to enable the ionCube Loader extension.
We've built a tool to enable ionCube Loader right in MyKinsta.
How to Enable ionCube Loader in MyKinsta
To enable ionCube Loader for your WordPress site, there are just a few steps you need to follow:
Navigate to your site's Tools page.
Click the Enable button under IonCube Loader.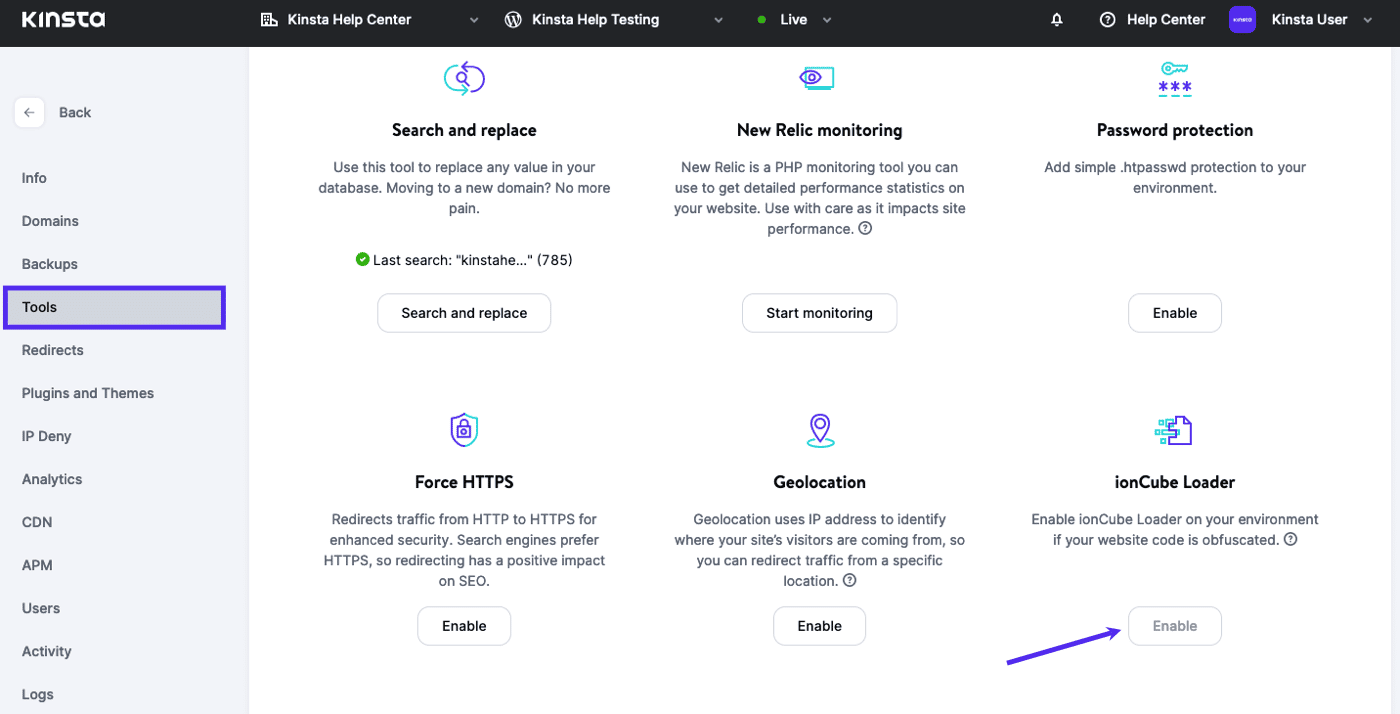 After enabling ionCube Loader in MyKinsta, PHP scripts encoded with ionCube in your site environment will be able to be decoded and executed.
Related Documentation