With Kinsta's site labeling tool, you can easily organize and filter your WordPress sites based on unique tags. This tool is especially useful for WordPress agencies and users managing a large number of sites.
Here's how you can use the new site labeling tool to organize your sites. In MyKinsta, navigate to WordPress Sites and check the boxes next to the sites you want to tag. After making your selection, click the Label sites button.

Click Add new label to create a new label. If you have existing labels you want to manage, you can click Manage site labels.

After a label is created, it will always be available for use in the future. The screenshot below shows "Label 1", the label that we created above.
After your sites have been labeled, you can use the search box above the site names to filter the site list based on a specific label.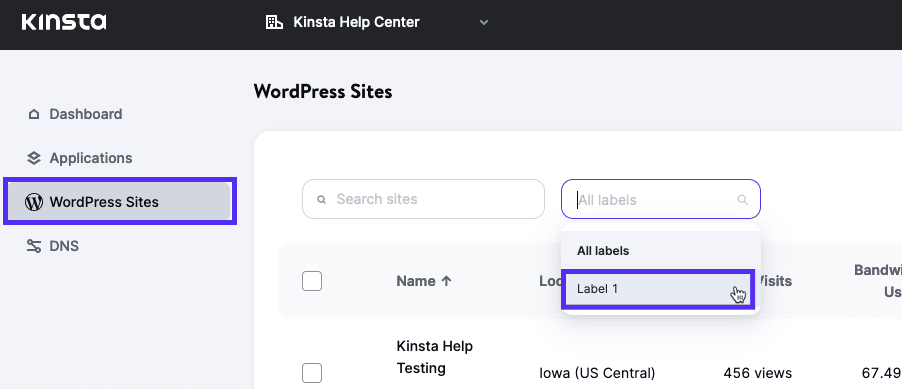 To manage your site labels, go to Company > Site labels. On this page, you can add, rename, and delete labels.
To add a new label, click on the Add new label button.

To rename a label, click on the pencil (edit) icon on the right-hand side.

To delete a label, click on the trash can (delete) icon on the right-hand side.

After a site has been labeled, the label will be visible in your site list.