To remove a user from a site, log in to MyKinsta and click on Users on the left-hand side. On the right side of the user's row, click on the Edit (pencil) icon.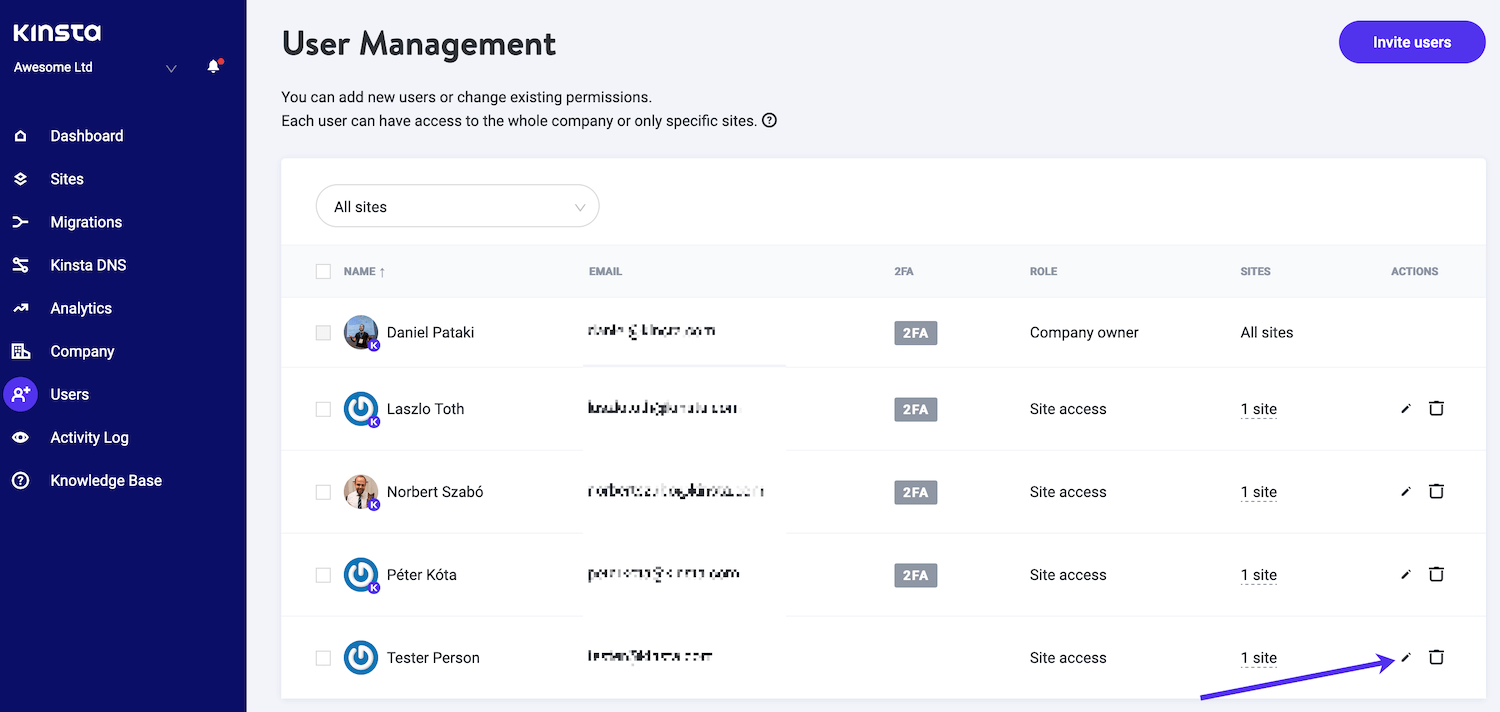 In the Change access modal/pop-up that appears, a list of sites the user has access to is shown, along with their access level. Click on the trash can (delete) icon next to the site to remove the user from that site and click the Change access button to finalize.
You can also remove multiple users from a site at the same time. To do this, first, use the site filter near the top of the User Management page to filter the list to users with access to a particular site.
Then, using the checkbox to the left of each user name, select the users you wish to remove. Click on the Remove button that appears near the top-right side of the table and select Remove from sitename.
In the modal/pop-up that appears, click the Revoke button to finalize.