Kinsta provides quick access to WordPress phpMyAdmin on all hosting plans. phpMyAdmin is a popular free application for managing MySQL databases.
To access phpMyAdmin, log in to MyKinsta and navigate to WordPress Sites > sitename > Info.
Scroll down to the Database access section, and you'll find your database username and password, which you'll need to log in to phpMyAdmin.
To access the login page click the Open phpMyAdmin link.
Enter your database username and password on the phpMyAdmin login page.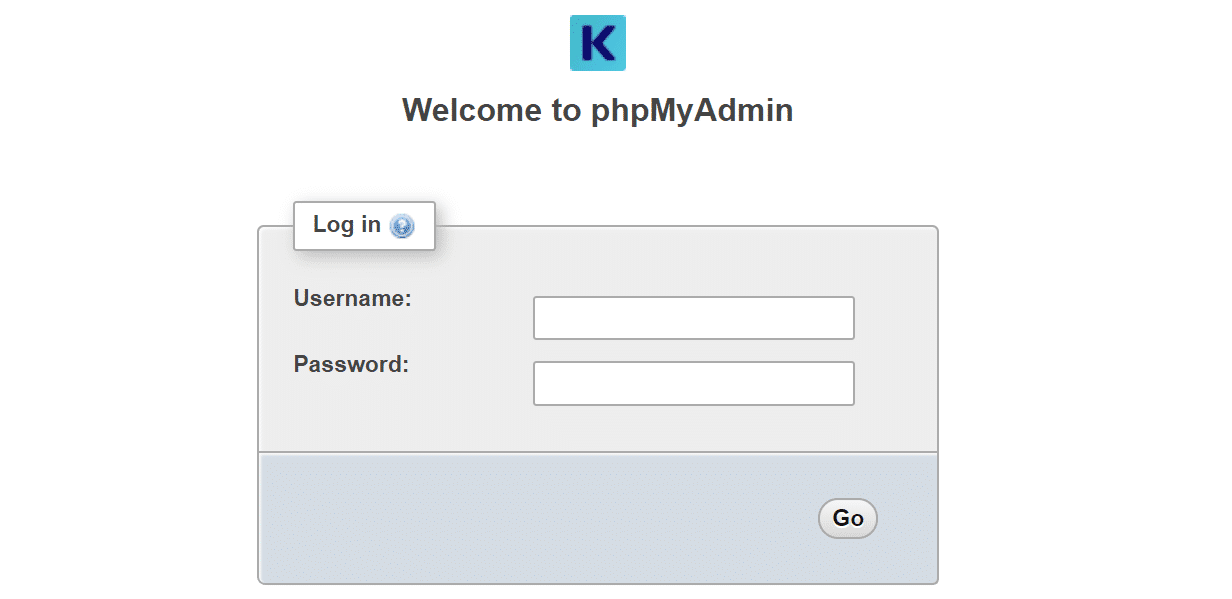 Once you're logged in to phpMyAdmin, you can view your database tables, run queries, drop tables, import data, export your WordPress database, and more.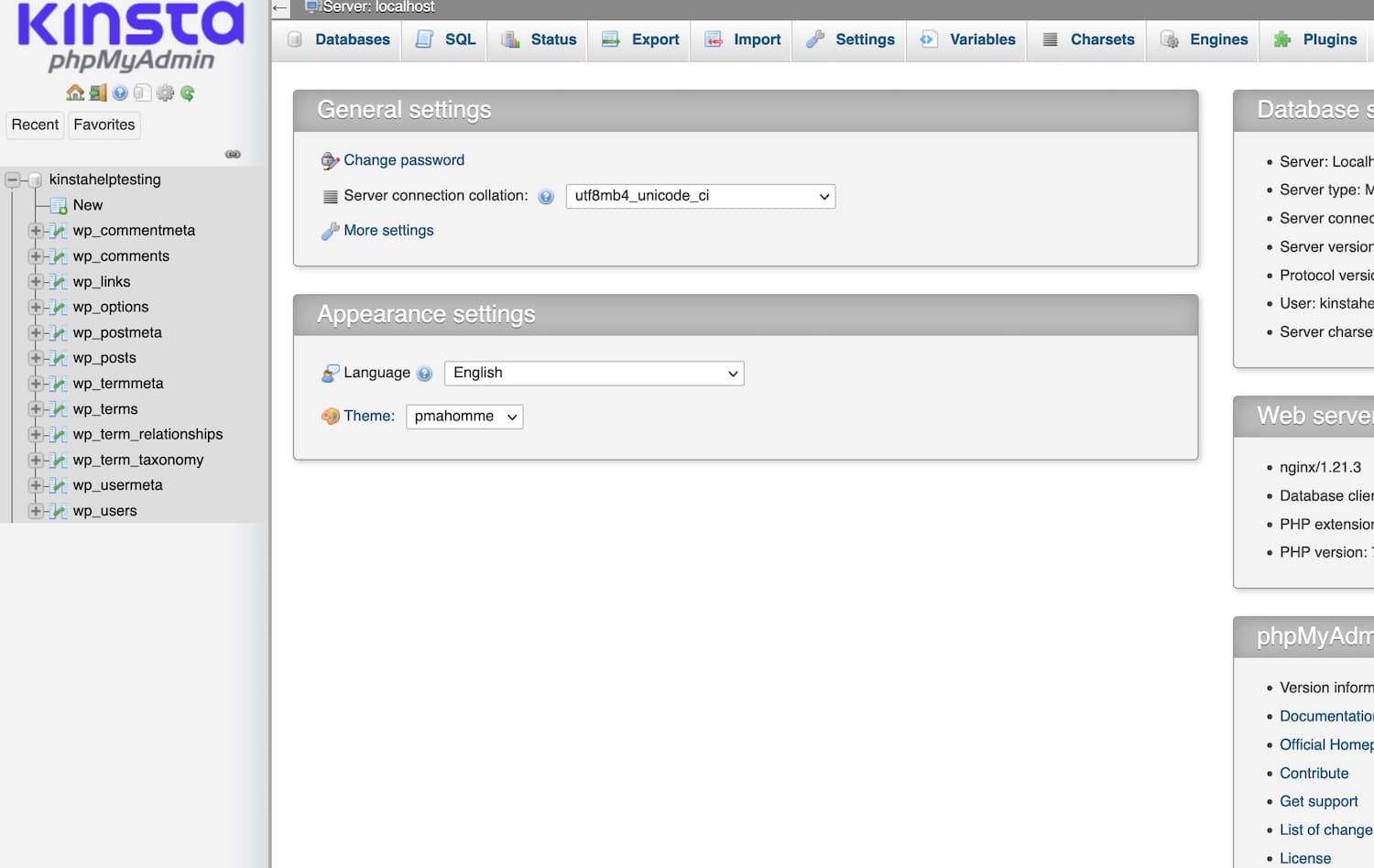 For more information about using phpMyAdmin, refer to the official phpMyAdmin documentation.