New Relic is a monitoring tool that gives you detailed performance breakdowns on a granular level. We use New Relic tracking internally to keep tabs on all websites on our network and react speedily to any issues before they cause problems. The system comes with two caveats:
New Relic will only allow one license key at a time, which means if you use your own, we'll lose the ability to monitor your site. You can't have two New Relic scripts running on your domain at the same time.
New Relic can slow down your website because it adds JavaScript on the front-end. If our support team is debugging your site with our New Relic account, we will turn it off after six hours to help ensure your site is not adversely affected for an extended period of time. If you're running your own New Relic script on your site, you'll need to remember to turn that off when you're finished debugging.
If you want to monitor your own website or need ongoing access to New Relic data, you will want to sign up for your own license key. There are no limitations when using your own license key.
New Relic Plan Tiers
New Relic has four tiers of plans – Free, Standard, Pro, and Enterprise. To choose the right one for your site's needs, check out and compare their plans on New Relic's pricing page.
Get a New Relic License Key
If you haven't already, sign up for a New Relic account. There are several API keys available for various features in New Relic. The key you'll need to add to your MyKinsta dashboard is the one they refer to as the license key (aka ingest – license). This is the primary ingest key used for APM ingest and other data ingest.
Once you're logged into your New Relic account, click on the account/user dropdown and click on API keys.

On the API keys page, you'll see multiple API keys. The one you need to copy is the INGEST – LICENSE key. Click the three-dot (more) menu for that key and select Copy key in the dropdown.
Add New Relic Tracking in MyKinsta
To add your New Relic license key to MyKinsta, log into the MyKinsta dashboard. Go to your site's Tools page and click Start Monitoring under New Relic Monitoring.
In the Start New Relic Monitoring modal/pop-up, enter your New Relic license key and click the Start Monitoring button.
Monitor Your WordPress Site with New Relic
After adding your license key in MyKinsta, you'll be able to view performance data for your WordPress site in New Relic. If your data doesn't show up after a few minutes, try logging out and logging back into your New Relic account.
Go to Explorer > Services -APM or click on APM in the top navigation. You should see your WordPress site. It will have the same name it has in your MyKinsta dashboard.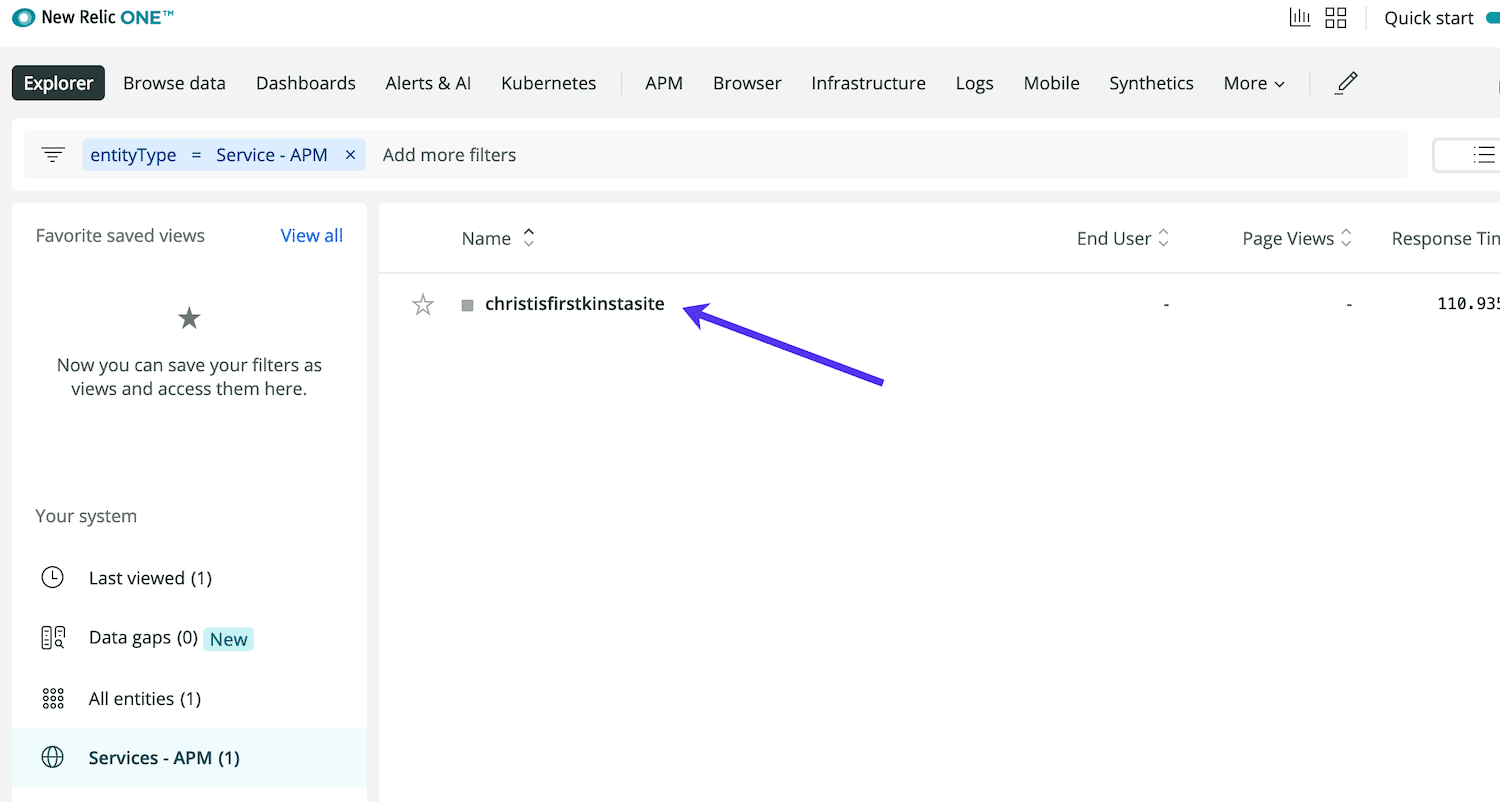 Click on your site name, and you can see the associated APM data In New Relic.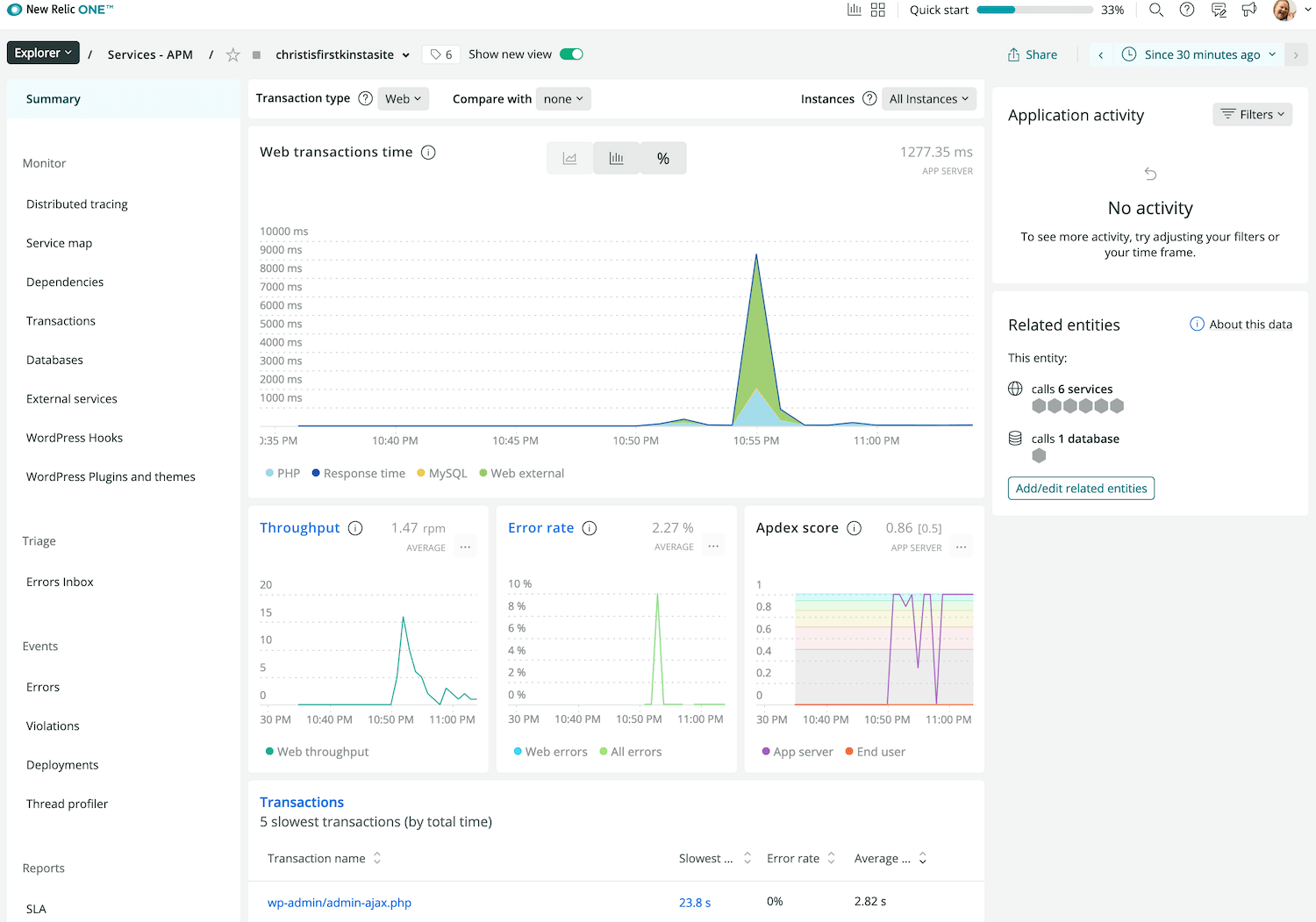 To learn more about how to use New Relic to troubleshoot performance bottlenecks on your WordPress site, check out the tutorials below.