Your hosting invoices are always available from right within MyKinsta. These contain the amount charged, period dates, status, and creation dates. We are constantly improving and adding more data to our invoices.
Kinsta Hosting Invoices
Log in to MyKinsta. Click on Company and select Invoices.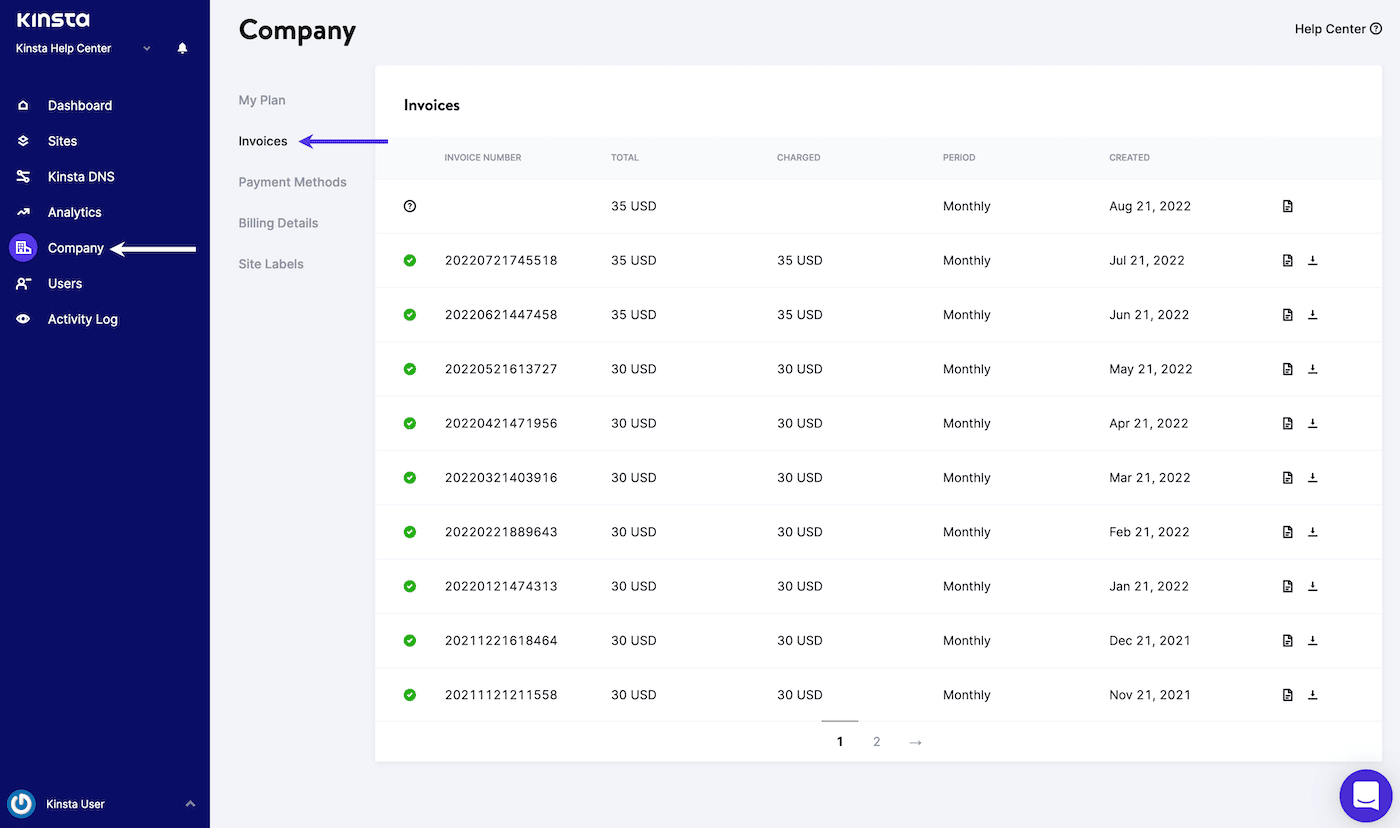 You'll find a list of your invoices on this page, where can view current and previous invoices, or download previous invoices as a PDF. To view an invoice, click the view (paper/memo) icon. To download a previous invoice, click the download (down arrow) icon.
Automatic Invoice Emails
If you would like to receive automatic PDF invoices to your email, you can enable the Invoice in email option in MyKinsta. This feature is available for users with the Company Owner, Company Administrator, or Company Billing role.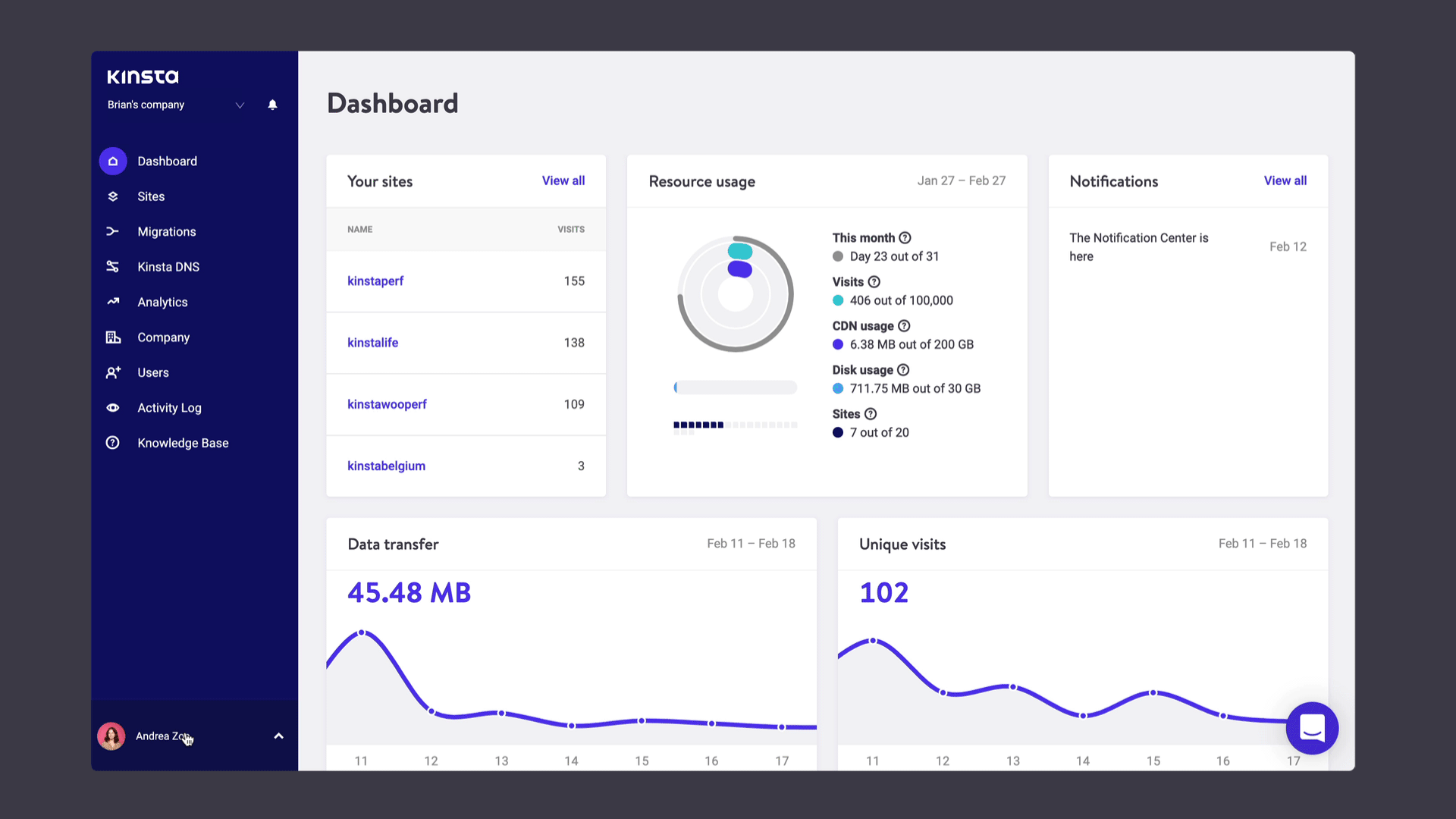 To enable automatic email invoices, follow the steps below.
Log in to MyKinsta.
Click on your user icon in the lower left hand corner, and select User Settings.
Click on the Notifications tab.
Click on the Invoice in Email toggle to enable automatic email invoices.