Every site hosted on Kinsta is assigned a primary domain. The primary domain is the "main domain" of the site and is automatically assigned when a site is created. If you don't add a custom domain during site creation, your site's primary domain will be set to a kinsta.cloud domain.
If you've added a custom domain and you're ready to make your site live, you'll want to ensure it's set up correctly as your site's primary domain.
To view your site's primary domain, navigate to WordPress Sites > sitename > Domains. In the screenshot below, our Kinsta Help Testing site is configured with kinstahelptesting.kinsta.cloud as the primary domain.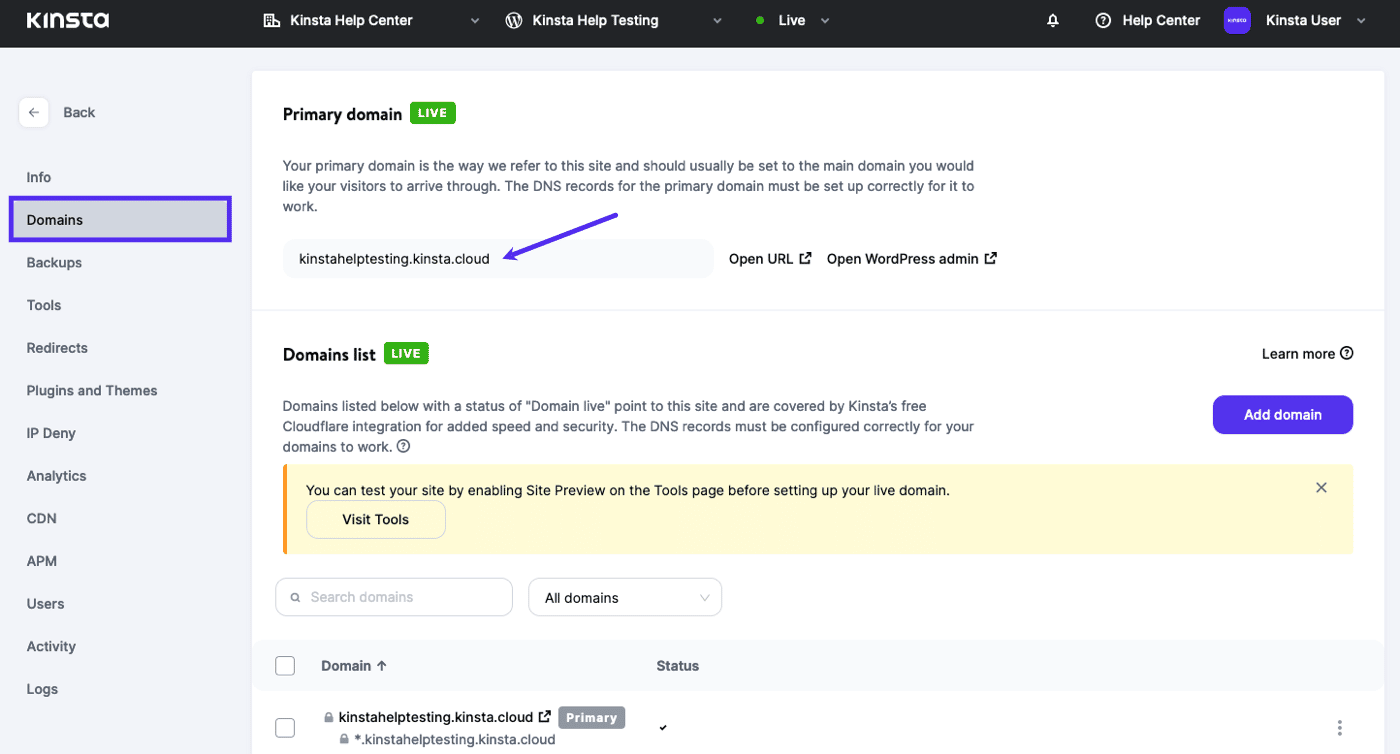 To update your primary domain, scroll down to the Domains list section, click on the dropdown menu next to a domain, and select Make primary domain.
On the Make domain primary modal/pop-up, you have the option of choosing to run a search and replace. This search and replace will automatically update instances of your old domain to your new domain in your WordPress database. We recommend checking this option to prevent unexpected redirects caused by old URLs in your database. If you don't perform the search and replace here, you can always do it manually with our search and replace tool later on.
Note this will not affect email addresses. If those need to be updated, you can use the Search and replace tool in MyKinsta.
After clicking the Make primary button, it'll take a few minutes to update the primary domain. Once it's finished, you should see your new domain listed under Primary domain.