The database Settings page can be seen by clicking Settings in the secondary sidebar on the Database page.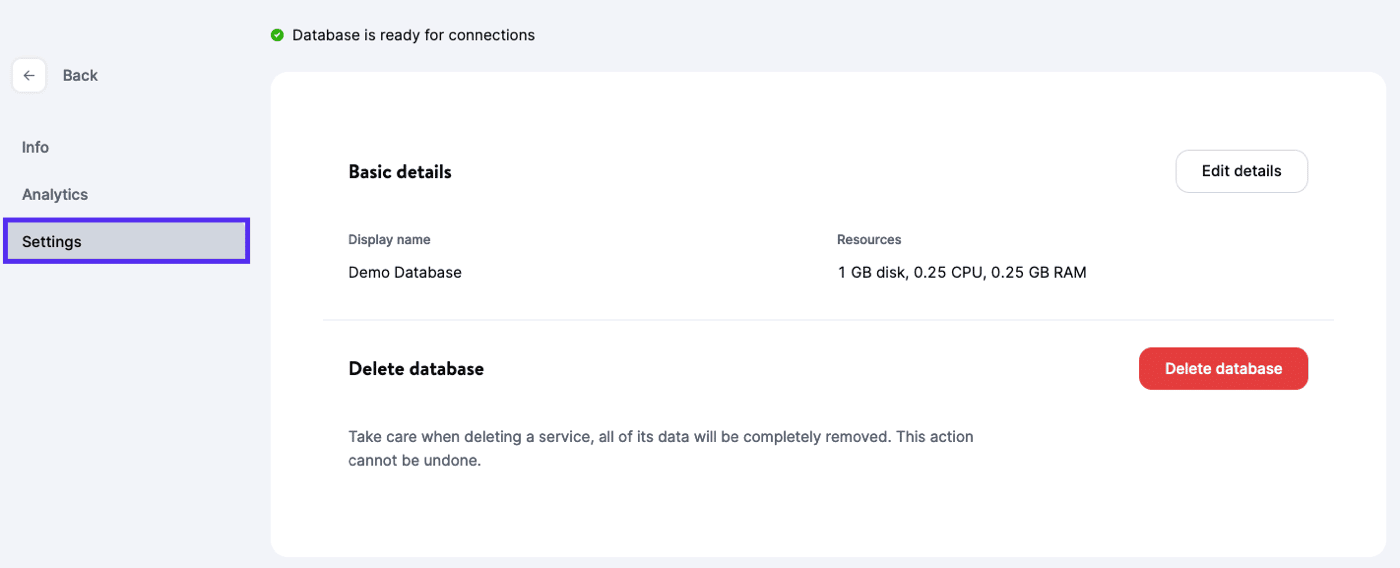 The Basic details section shows you the display name and resources available for your database. To change your database's display name or increase its size, click Edit details, make your changes, and click the Edit details button in the modal/pop-up.
The Delete database button allows you to remove the database. If you delete the database, all of the data in the database is destroyed.