Adding multiple credit/debit cards can be done by following the same steps for adding a credit/debit card.
Note: The first credit/debit card you add is automatically marked as the default payment method. When you add an additional card, you can make that the default payment option instead if you like.
You can make any card the default payment method at any time by clicking the Update button next to the card, checking the Set this card as default checkbox, and clicking the Update card button.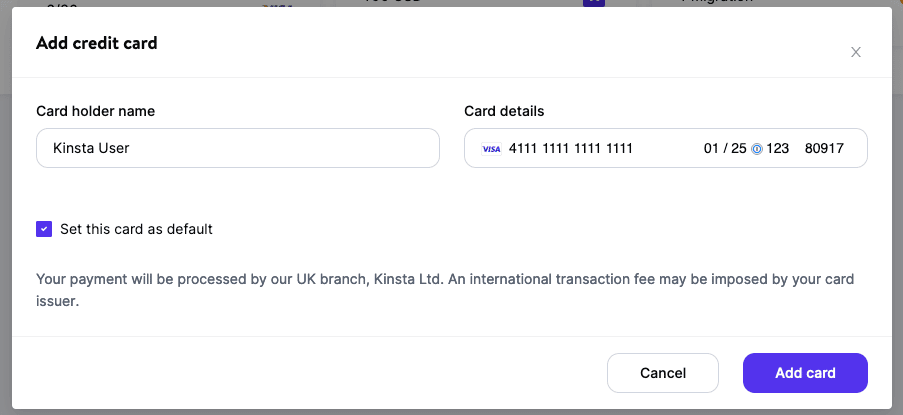 We will always charge your default card if possible. The secondary card will be used if we are unable to charge your primary card for some reason.