We've made updating your site's PHP version as easy as possible in MyKinsta.
If your site is ready to update PHP, log into MyKinsta and go to WordPress Sites.
Select the site on which you'd like to change the PHP version, then click on the Tools tab.
Under PHP Engine, click on the drop-down and select the PHP version you want to update your site to.
In the Modify PHP version modal/pop-up that appears, click the Modify PHP version button to confirm the change.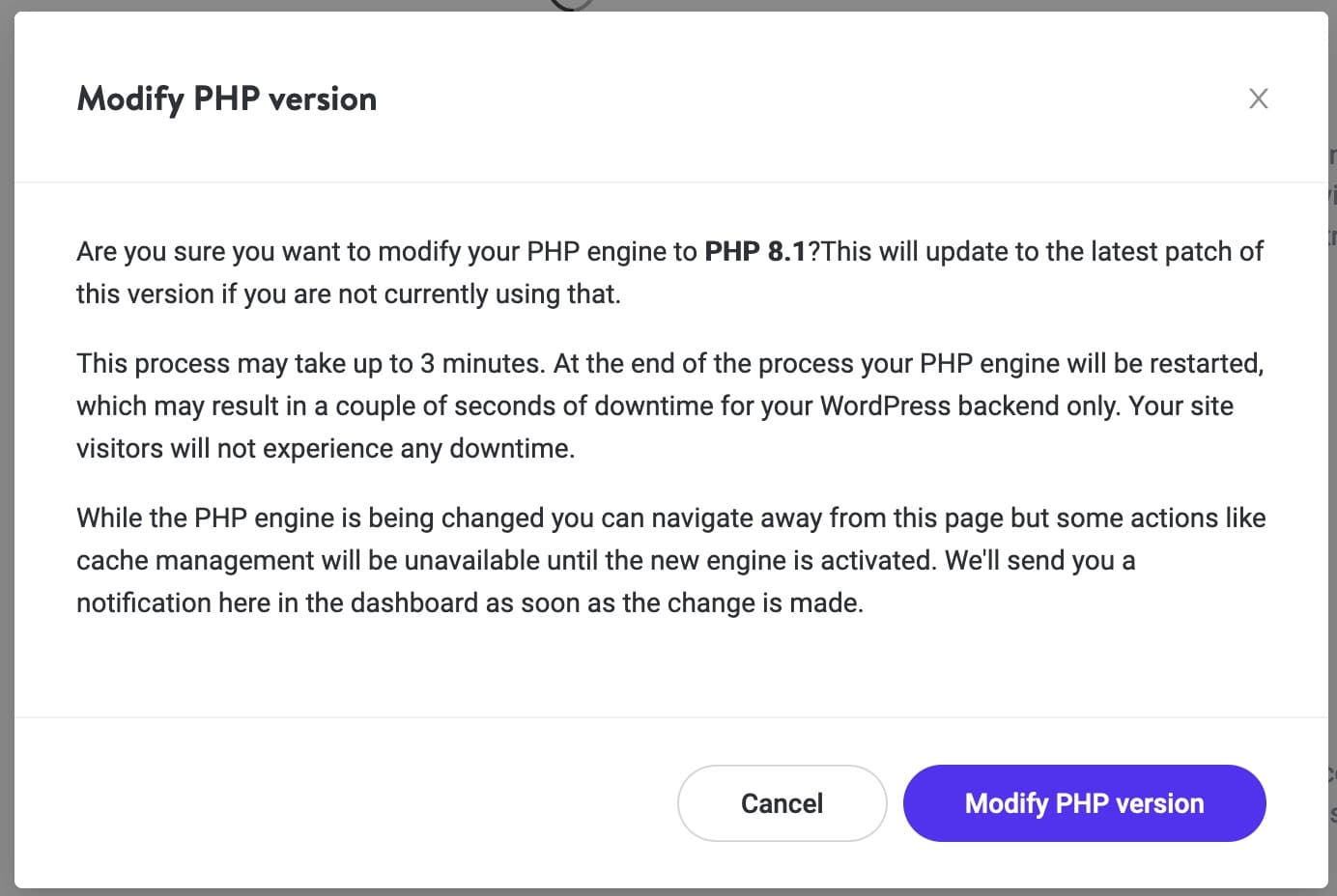 At the end of the update, your PHP engine will be restarted, and the backend (WordPress dashboard) of your site may be down for a couple of seconds. The front of the site will remain up, and visitors will not experience any downtime.
While the update process is running, you can navigate to other parts of MyKinsta, but some actions like cache management will be unavailable until the PHP engine has restarted.
Once the update is complete (usually within 3 minutes or less), you'll receive a notification in MyKinsta that it's finished.