Every site created at Kinsta comes with a WordPress temporary URL so that it's immediately accessible to you even before you point your custom domain to the site at Kinsta. These temporary domains use this format – https://sitename.kinsta.cloud.
Google has its policies on duplicate content/URLs, so to avoid this SEO issue, we enforce an X-Robots-Tag HTTP header with a value of noindex, nofollow, nosnippet, noarchive on the temporary URL.
This means sitename.kinsta.cloud URLs won't be indexed by search engines. The same applies to staging environment URLs.
Our old temporary URL formats were sitename.kinsta.com and sitename.tempXXX.kinsta.cloud. If you've been a Kinsta client for a while, your site might still be using one of these formats.
Once your site is created, you'll be able to access your new WordPress site using the temporary URL. You can see it in MyKinsta in the Domains tab under Sites.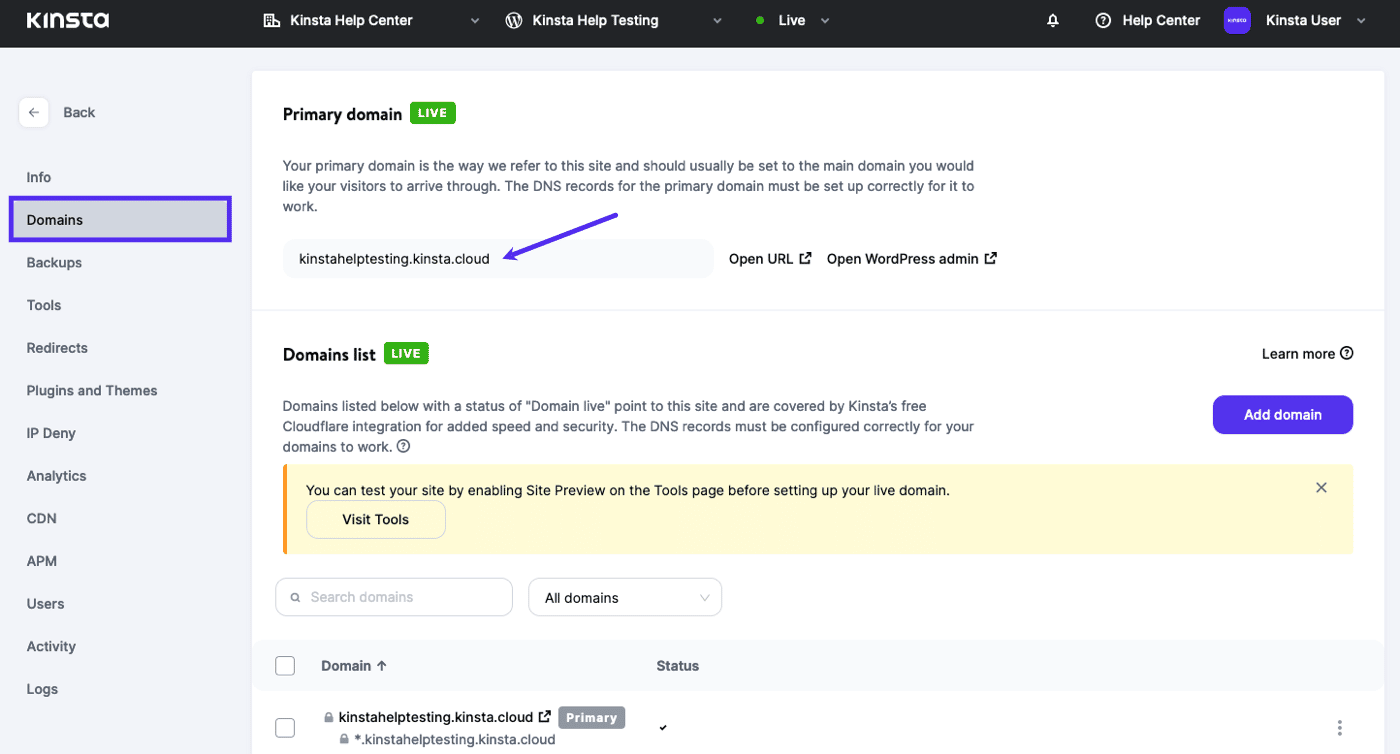 After building or transferring your site to Kinsta, you'll need to add your custom domain on the Domains page and point your DNS to Kinsta. Once the DNS propagates, you won't need the temporary URL anymore.