The database Info page can be seen by clicking on the database on the Applications page.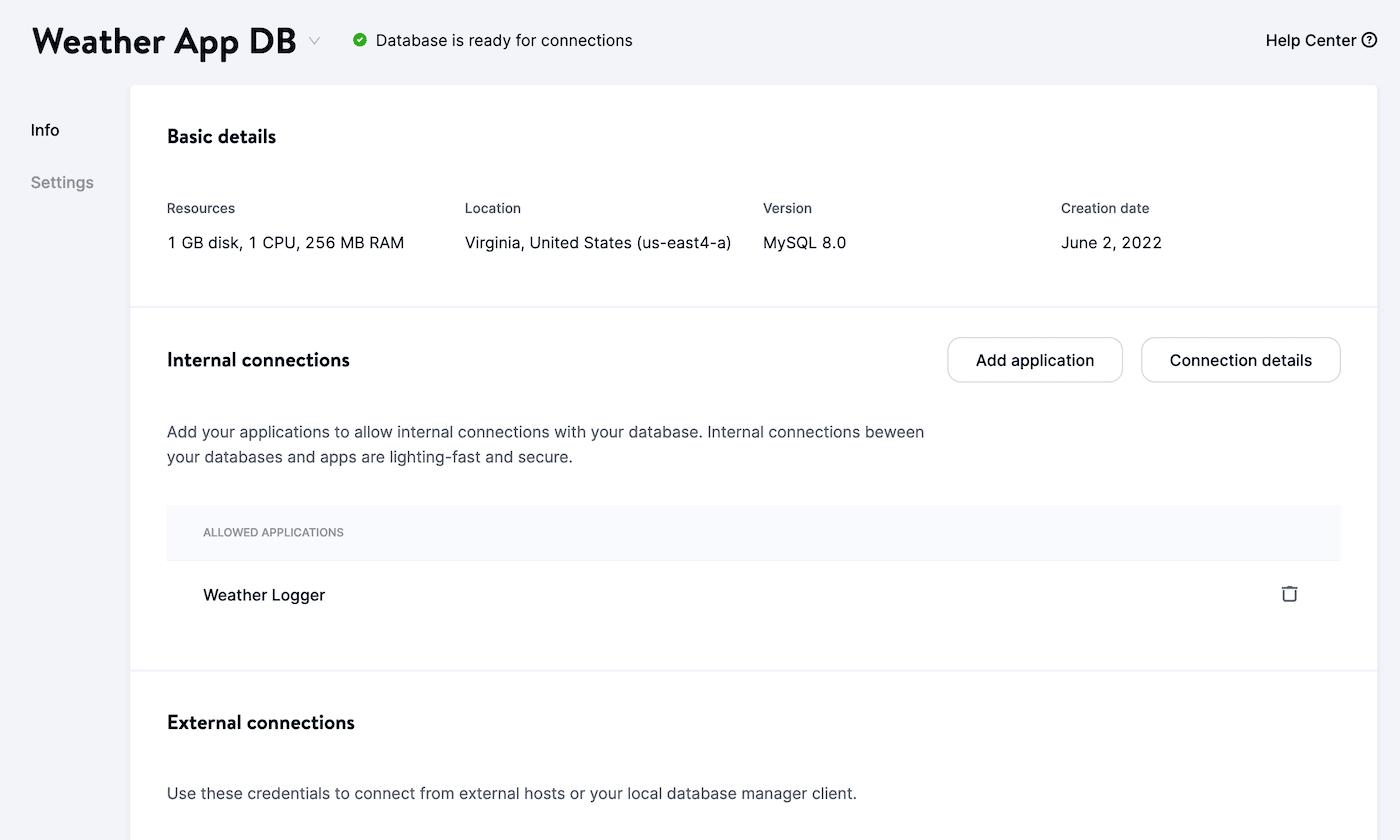 The Info page is split into three sections:
1. Basic details
The Basic details section shows you the resources used, the deployed Location, the database type, and the creation date.

2. Internal connections
This section shows you the allowed connections and details for internal connections – connections between Kinsta applications and Kinsta databases. Click the Connection details button to view those details.
Do not copy-paste these details into your environment variables. Use the Add application button within this section to create the internal network needed to ensure data flow.
To see how to add a connection, see Adding Internal Connections.
3. External connections
This section shows you the connection details for external connections. You can use these details to connect to your database from an application like SequelPro, TablePlus, and others. Please see the Connections article for information about usage and billing for external connections.