New Relic is a monitoring tool that gives you detailed performance breakdowns on a granular level. We use New Relic tracking internally to keep tabs on all websites on our network and react speedily to any issues before they cause problems.
The system comes with two caveats. New Relic tracking only works with PHP, it won't provide data in an HHVM environment. New Relic will only allow one license key at a time which means that we'll lose the ability to monitor your site. In other words, you can't have two New Relic scripts running on your domain at the same time.
Due to this we only recommend adding your custom license key if you have the capacity to monitor your website for potential issues that could cause downtime, or if you want to look at some details temporarily and then remove your key to give back monitoring capabilities to us.
Add New Relic Tracking
To add your own New Relic license key follow the steps below.
Step 1
Log in to the My Kinsta dashboard. Select the site in question and go to the tools section.
Step 2
Under New Relic Monitoring click on "Enable Monitoring."
Step 3
Enter your New Relic license key and click on "Start Monitoring."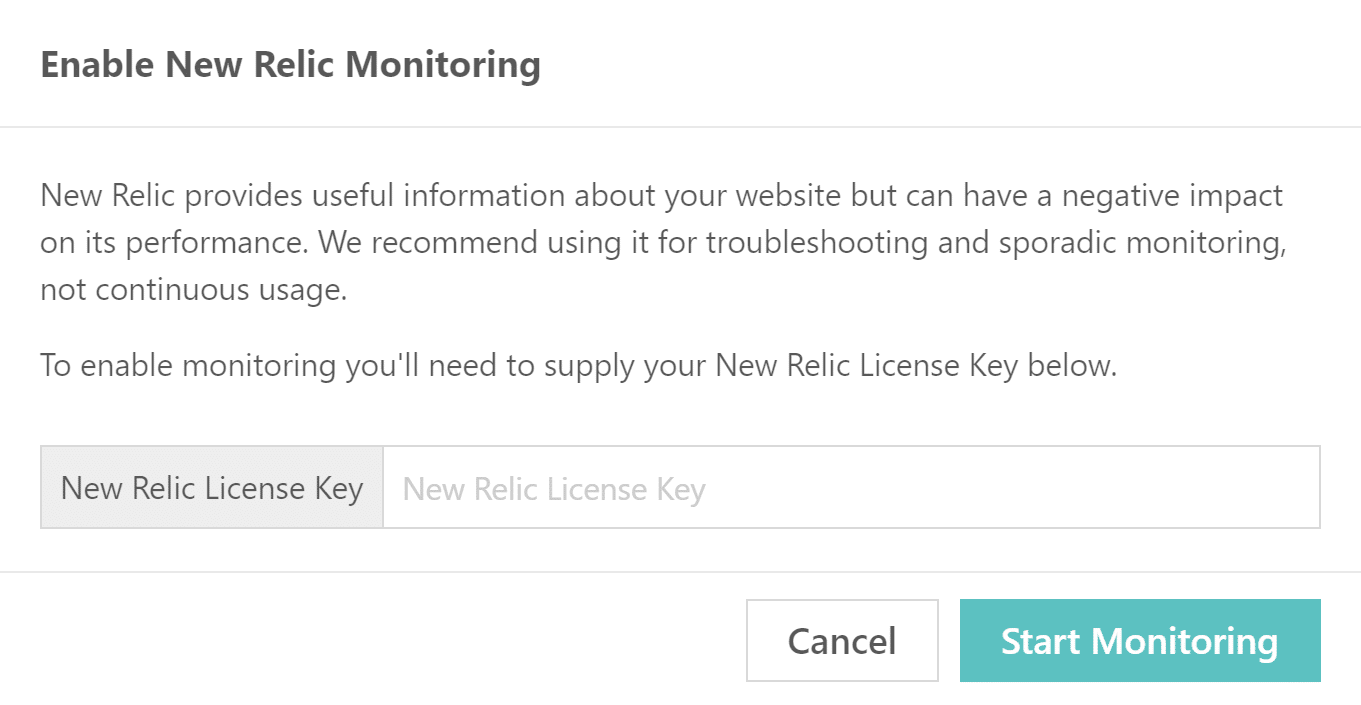 To remove your license key simply click the delete button. This will hand back New Relic tracking operations to us and we'll resume monitoring your site.