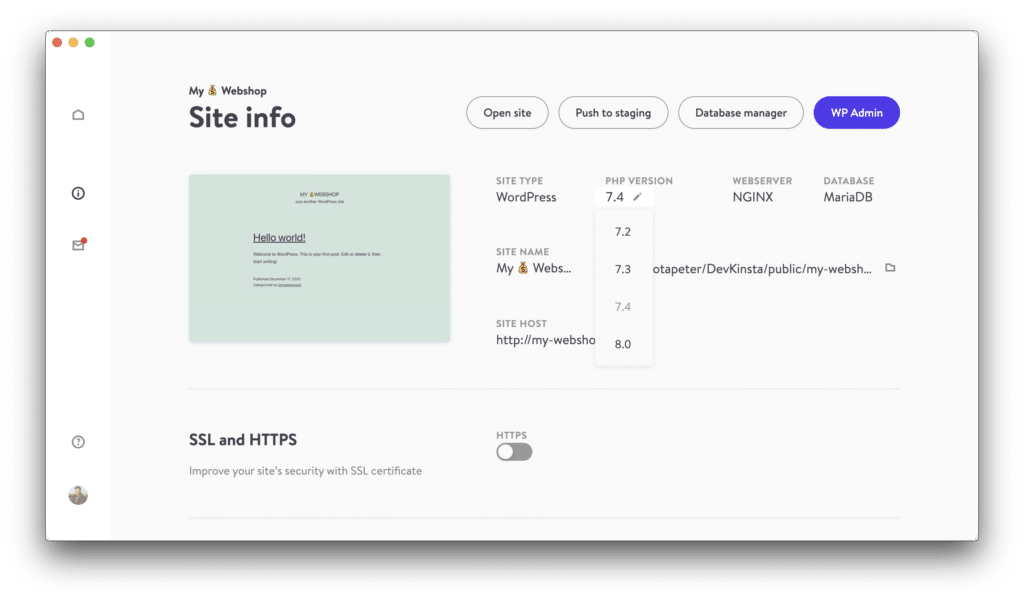 DevKinsta allows you to use every PHP version that Kinsta supports. Supported PHP versions:
While older versions of PHP may be available in DevKinsta for testing and troubleshooting, you'll need to update the PHP version of your site in DevKinsta to match that of your Staging environment before pushing your changes up to Kinsta.
Changing PHP version
Navigate to site info page you want to change PHP version. Click on the PHP Version number and choose from the dropdown list. The site will be unaccessible for a short period of time. After a few seconds your environment will be up and running with the new version.