When you host your WordPress website with Kinsta you will need to point your domain and or DNS to us so that our servers can deliver your site to visitors. They have been an official TL
Point Domain to Kinsta
You have two different options when pointing your domain (DNS) to Kinsta. The first is to simply point your domain to your assigned IP address. The second, which is recommended, is to use Kinsta's premium DNS feature with Amazon Route 53. You can read more about why premium DNS is important. If you are already utilizing a 3rd party DNS provider then option 1 is fine.
Option 1: Point Domain to Kinsta With A Record (IP Address)
The first thing you will need to do is locate the IPv4 address of your WordPress site. This can be found in your My Kinsta dashboard under your sites "Info" tab.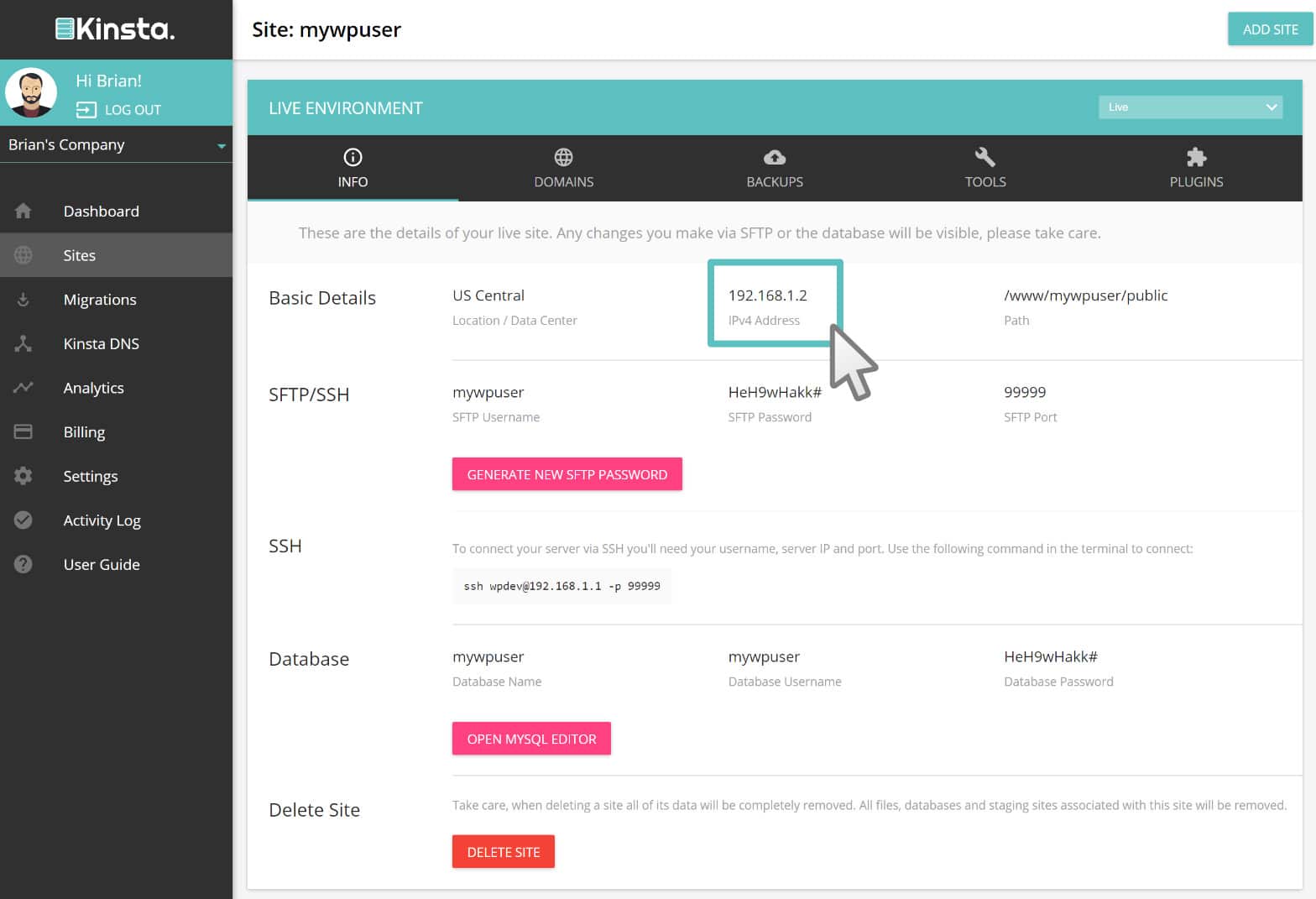 You will then need to go to your domain registrar or 3rd party DNS provider and setup/point your domain's A record to the IP address above. Here are some links on how to setup an A record with popular DNS registrars:
Option 2: Point Domain to Kinsta with Nameservers (Premium DNS)
We partnered up with Amazon Route 53, a global Anycast network. They offer DNS failover as well as latency and geolocation routing to help ensure your website is always online and stable. The routing is especially important as it makes sure that your DNS is routed to the nearest location with lowest latency. Amazon Route 53 premium DNS is included for free for all Kinsta customers. Follow the steps below to use this method.
In your My Kinsta dashboard click into "Kinsta DNS."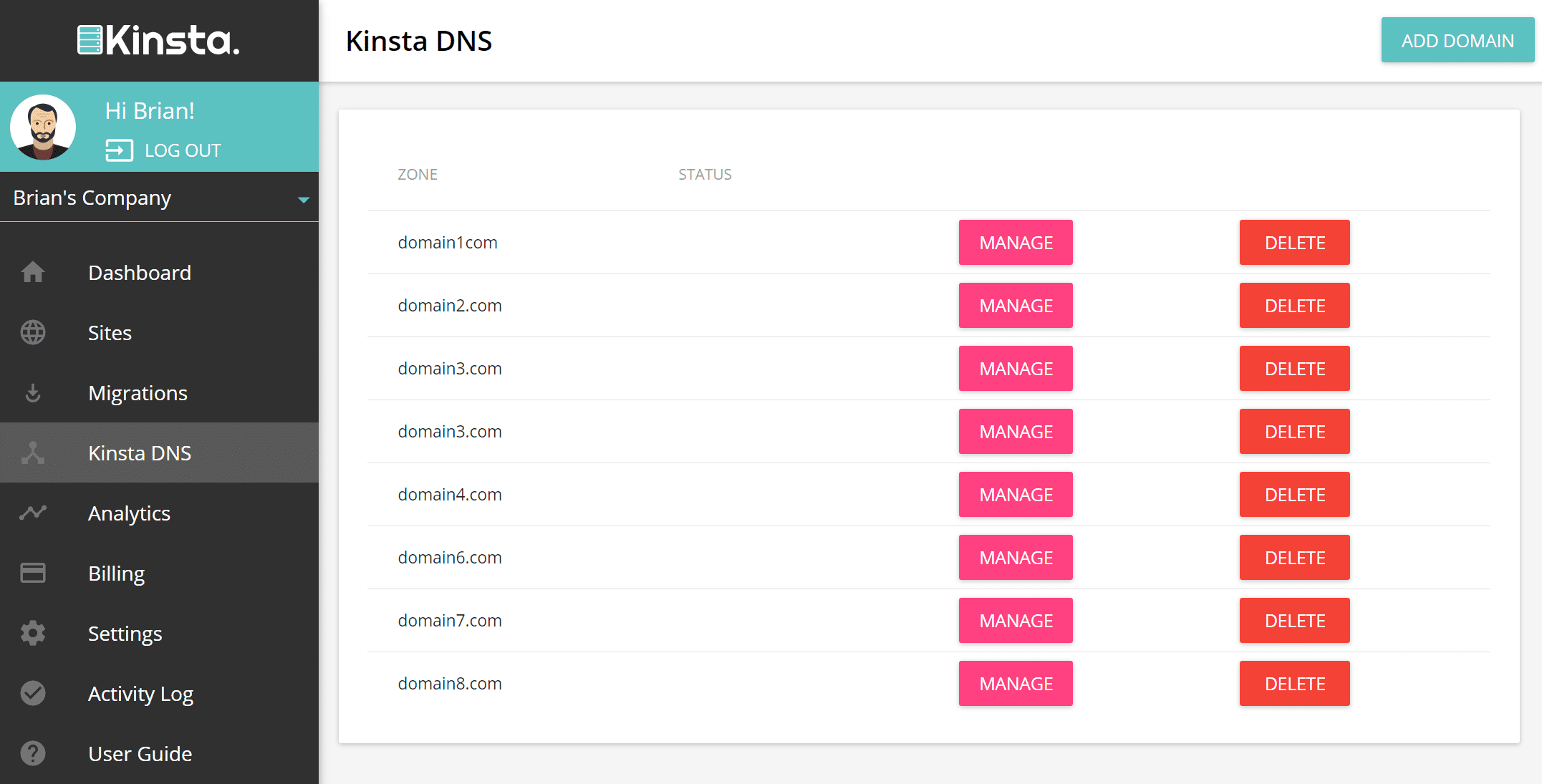 Click on "Add Domain" at the top right.

You will then need to point your domain with your domain registrar to the newly created nameservers . You can access these by clicking into Nameservers on the DNS records page.

Here are some links on how to change nameservers with popular DNS registrars :
Manage DNS Records
After you point your domain to our nameservers, your WordPress site will require at least an A Record and CNAME to function properly. You can add your DNS records by clicking on "Add Record."

A Record
Enter your domain into the hostname field and your IPv4 address. See example below. We recommend a 1 hour TTL for all records. The less frequent the DNS requests are, the lower your site's load time will be.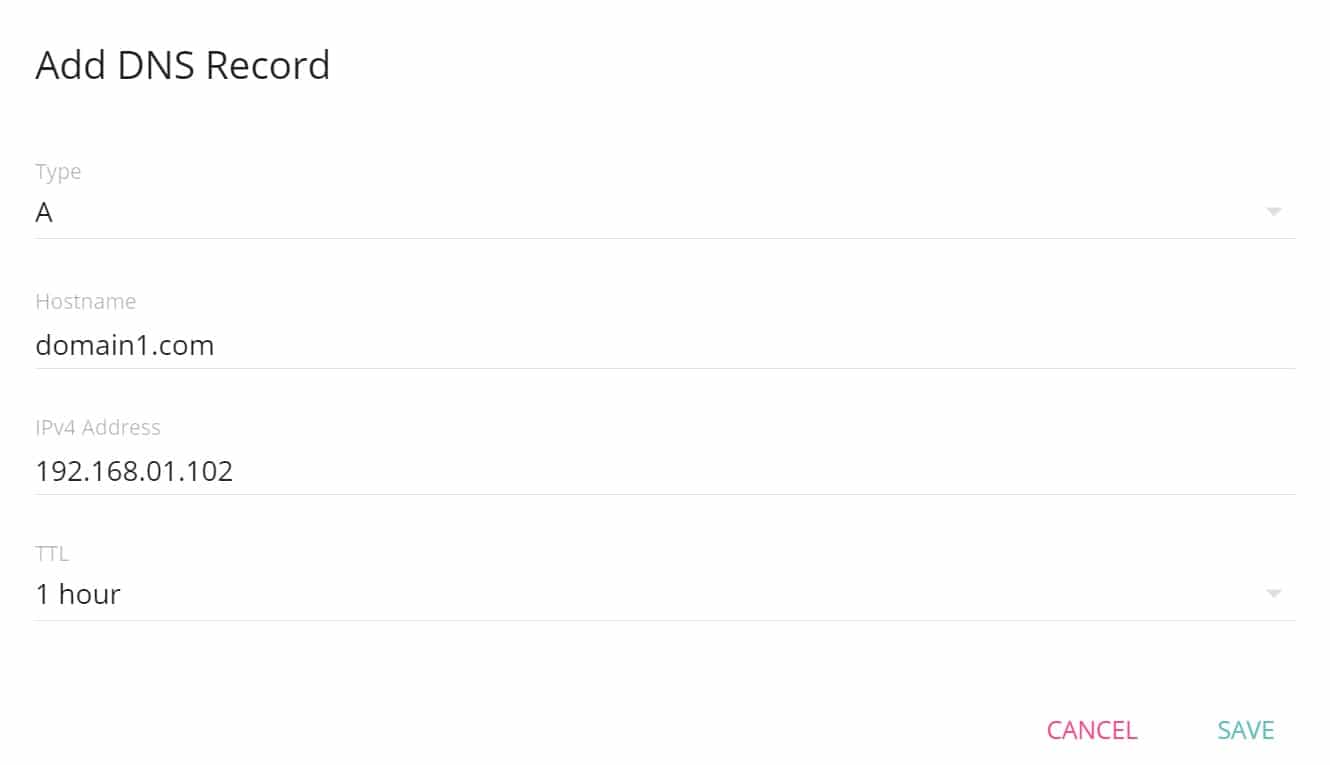 CNAME Record
And here is an example of a CNAME record. This record handles the redirection of www to non-www or vice versa. In this example below we are adding a redirect for www to non-www. This is based upon personal preference for your site.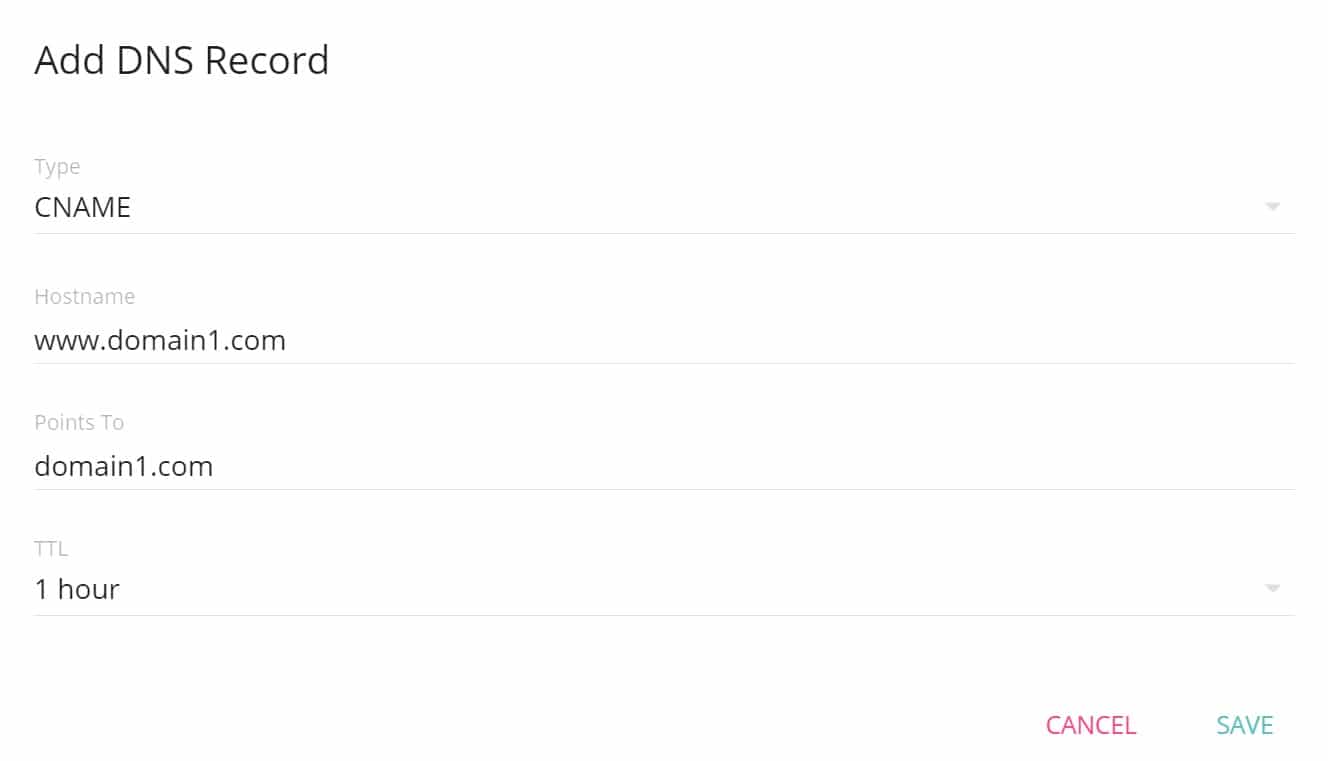 We also support management of these additional DNS records: