You can connect using phpMyAdmin. Or if you prefer to manipulate databases with tools like HeidiSQL or Sequel Pro, you'll be happy to know that we support secure SSH tunneling into databases stored on our Google Cloud servers.
Connect to Database with HeidiSQL
Below is an example of how to connect to your database directly using HeidiSQL. Sequel Pro will have similar steps.
Step 1
Download HeidiSQL and install it. When you first launch it you will need to create a new session file using the following information.
Network Type: MySQL (SSH Tunnel)
Hostname / IP: localhost (or 127.0.0.1)
User: MySQL username
Password: MySQL password
Port: 3306
Database: Database name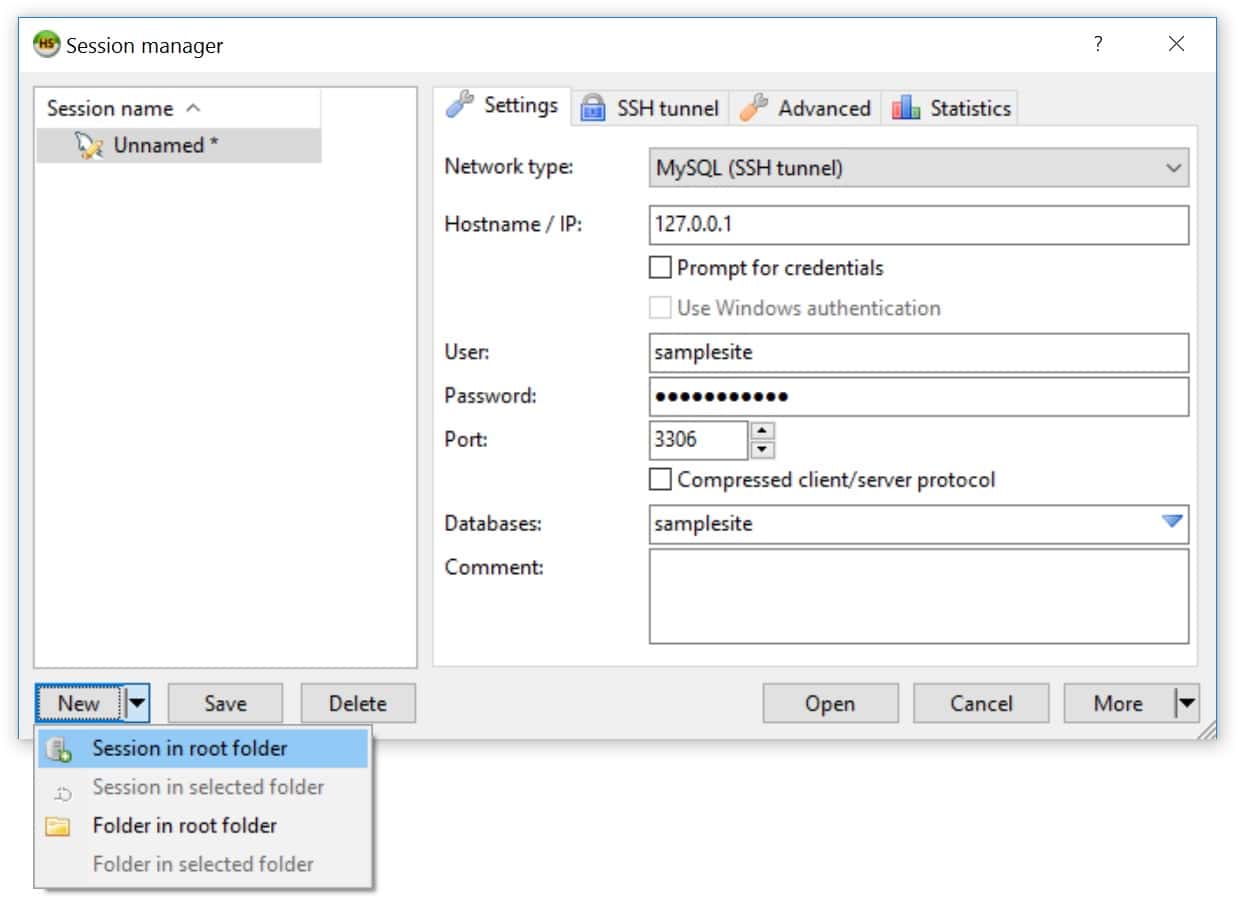 You can find your MySQL username, password, and database name in your My Kinsta dashboard under site info.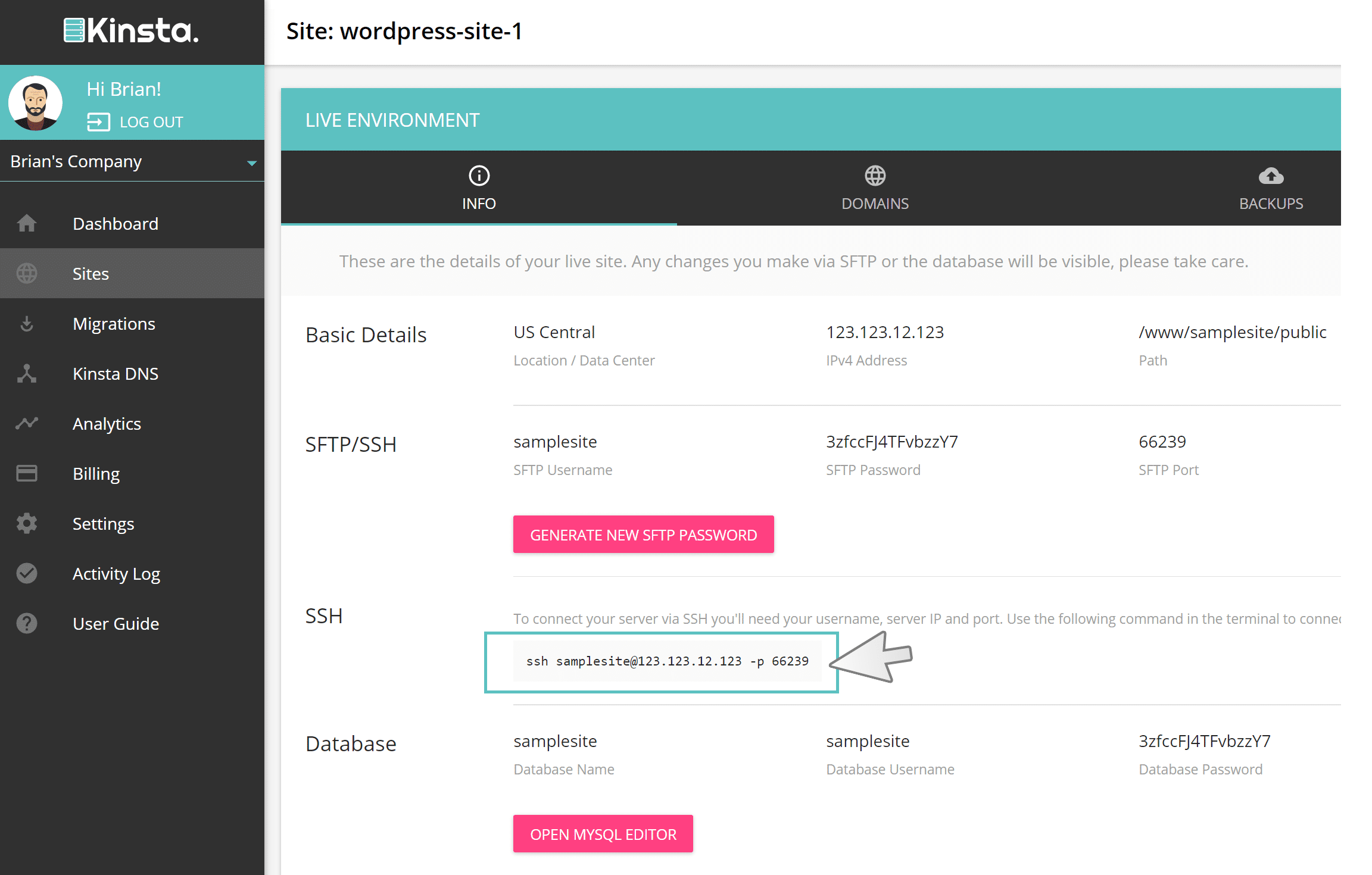 Step 2
You will then need to download Plink.exe and specify the location under the "Advanced" tab. Then use the following information.
SSH Host: Website IP Address
SSH Port: SSH Port
Username: SSH username
Password: SSH password
Local port: 3306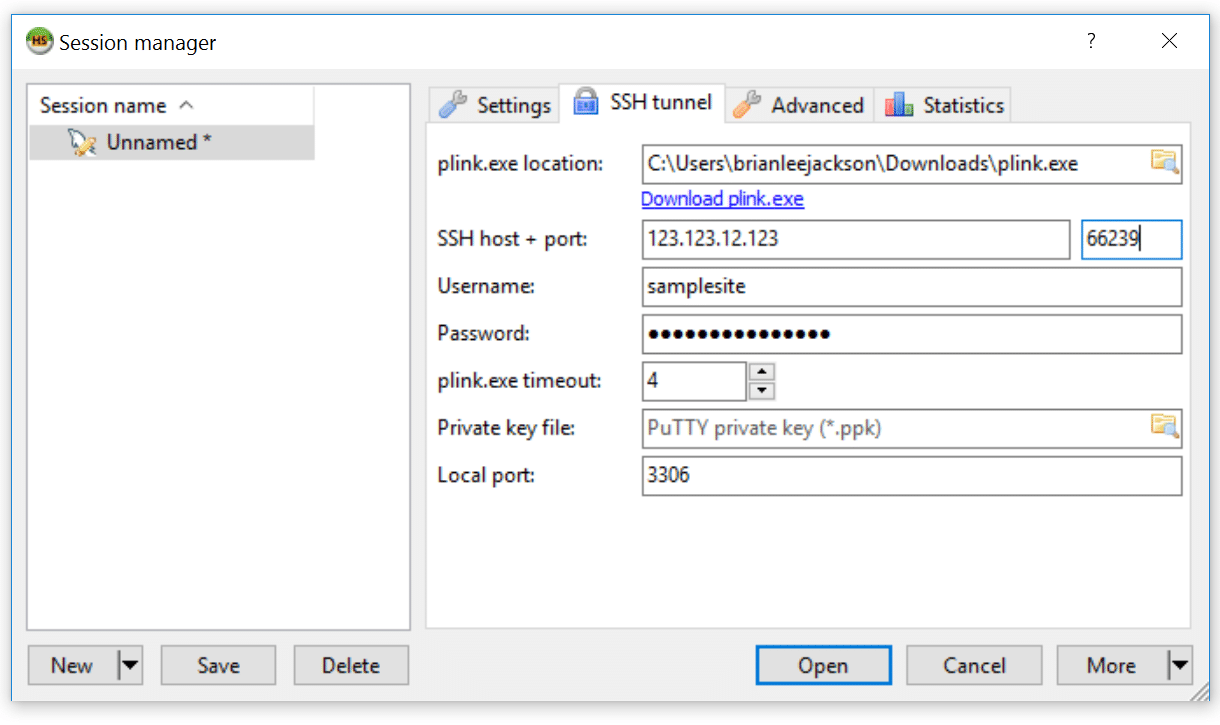 Again, all of the information above can be obtained from your My Kinsta dashboard under site info.
Step 3
Click "Open" and it should prompt you to trust the host and add the key to your registry.