Project Panorama Overview
Project Panorama is one of the most beloved project management plugins out there, with a Lite version that can be found in WordPress.org, but also on the plugin's official website along with the premium versions of the plugin. I'm going to review the free version, as it allows you to use the most important features like tracking the progress of projects, defining milestones, assigning start and finish dates to the projects, and discussing projects.
(The paid version has some additional features for instance upload and store documents, protect projects with passwords and assign phases.)
One of the most outstanding features of the plugin is visualization: the overall look of the projects makes your tasks easily trackable and evident, the beautiful and simple charts showing the progress will help you follow up on your deadlines.

How to Use Project Panorama
After downloading Project Panorama Lite and activating it on your WordPress dashboard, you will see a new item called "Projects" in the navigation menu. By clicking on it and selecting "Add New" you can start creating your project list right away. Filling in the project details is really simple and obvious. You can enter the title and assign it to a client's name or the project's name, and also type a description. You can fill in the start and completion date for each project that will help you trail your schedule.
You can also fill in the project description, add media and also embed a project overview chart.
Progress and Milestones
You can add milestones to all of your projects and set milestone frequency, as well as assign a title and description to each milestone. These data will be displayed in a simple but spectacular chart so you can easily keep on track of your business.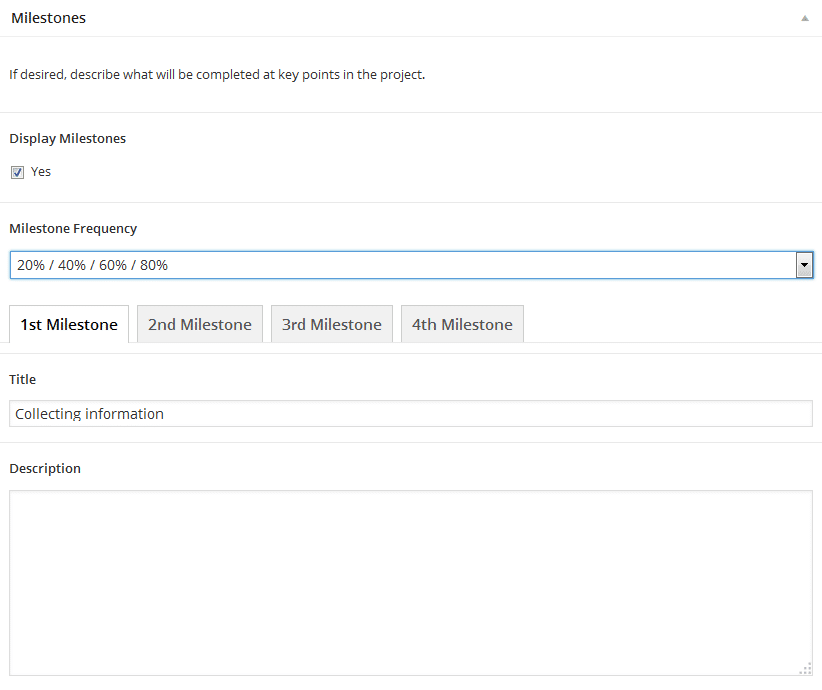 Project Types
To fine-tune the categorization of your projects, you can define custom project types yourself, so you'll be able to filter out your closed projects for example if necessary.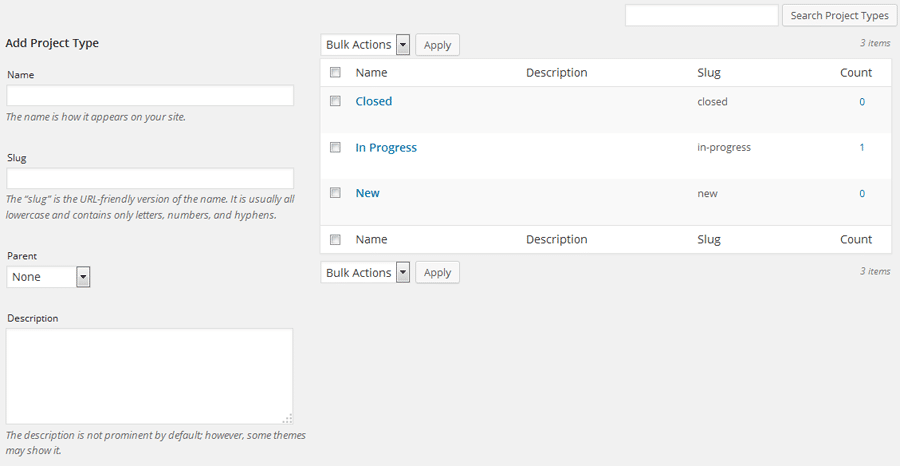 When you already have a huge list of projects and want to create a new one, Project Panorama will lend you a helping hand in making the steps easier. With its new cloning tool, you can easily copy an existing project. Just go to "All Projects" and hover over the one you'd like to copy. Click on "Clone", and a new draft project will appear. It's a lot faster to only change some details than starting the whole project creating process from zero.
Project Panorama's Pricing
For those who have dozens of projects over their head and are in need of a simple solution, I think the free version of the plugin will be a perfect solution.
However for businesses who are working with clients and their aim is to involve them in the projects or just showcase the progress for them in an elegant way, I advise to buy one of the paid versions.
The "Individual" pack is available for a one-time fee of $60, which you can install on one site only, but the license is for a lifetime.
There's also a package called "Professional" that comes with a price of $85 and allows you unlimited site installs.
The good news is, by choosing any versions of the three (yes, including the free one!), you'll get unlimited support and upgrades.
The support center you can find on the website is very helpful, you can either request support or browse the docs provided by the creators which cover some common issues and how to's.
Overall, Project Panorama is quite a robust plugin that makes project management easier mainly by its chic visual communication.
Have you already tried either the free or the premium version? What are your experiences? Let me know in the comment section below!