We've made redirecting all of your HTTP traffic to HTTPS as easy as possible in MyKinsta.
Log in to the MyKinsta dashboard, select your site, and click on Tools.
Under Force HTTPS, click the Enable button.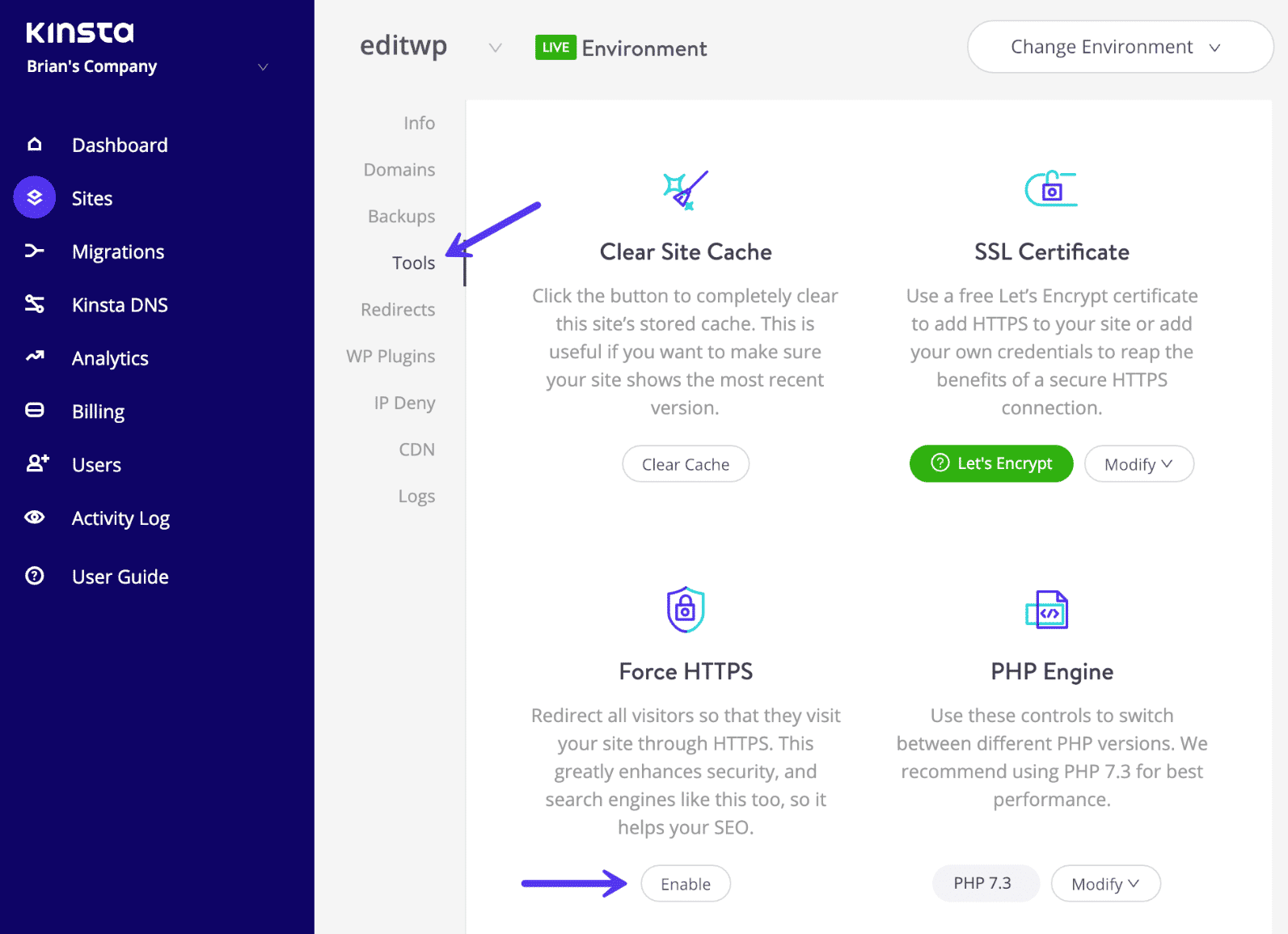 In the Enable Force HTTPS modal/pop-up that appears, you can choose to use your primary domain as the destination, or a requested alternative domain. Click Force HTTPS to confirm the change.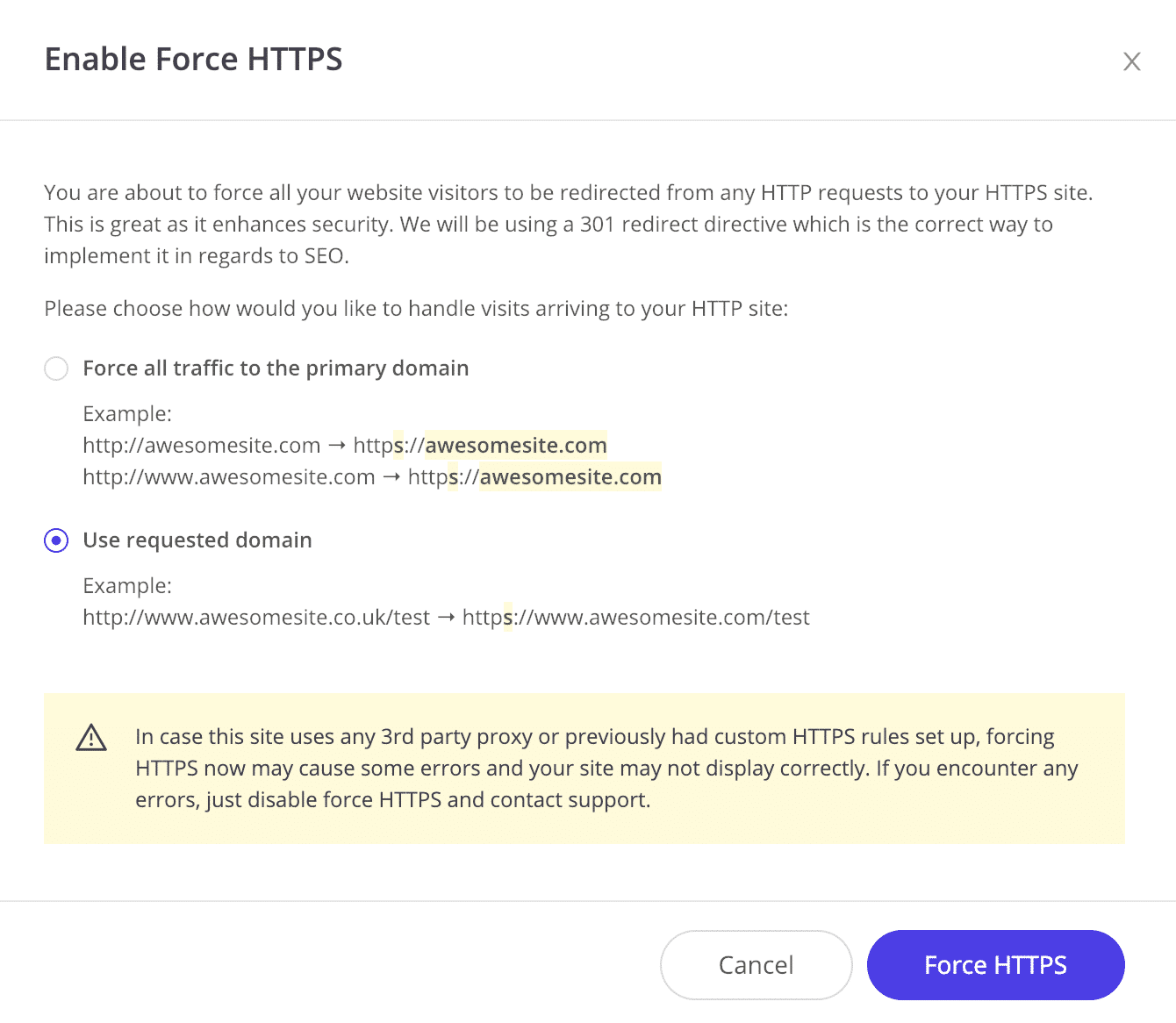 This last step is optional since forcing HTTPS will handle redirecting to HTTPS, but if you want to make sure all URLs in your database are using HTTPS, you can use the Search and replace tool in MyKinsta to update those.