Yes, you can transfer an SSL certificate you bought elsewhere. These can typically be extracted from cPanel directly or from the file manager. You can also regenerate your SSL certificate from where you purchased it, whether it's with your domain registrar or a third-party SSL reseller.
Don't forget, we do have free SSL certificates at Kinsta. So unless you have a specific reason for using your existing one, you can take advantage of our easy one-click solution. Otherwise, follow the steps below to transfer your SSL certificate.
Step 1
Once you have your SSL certificate, log in to MyKinsta.
Step 2
Go to Sites > Your Site > Domains, click on the dropdown menu next to the domain you want to add a custom SSL to, and click Add Custom SSL Certificate.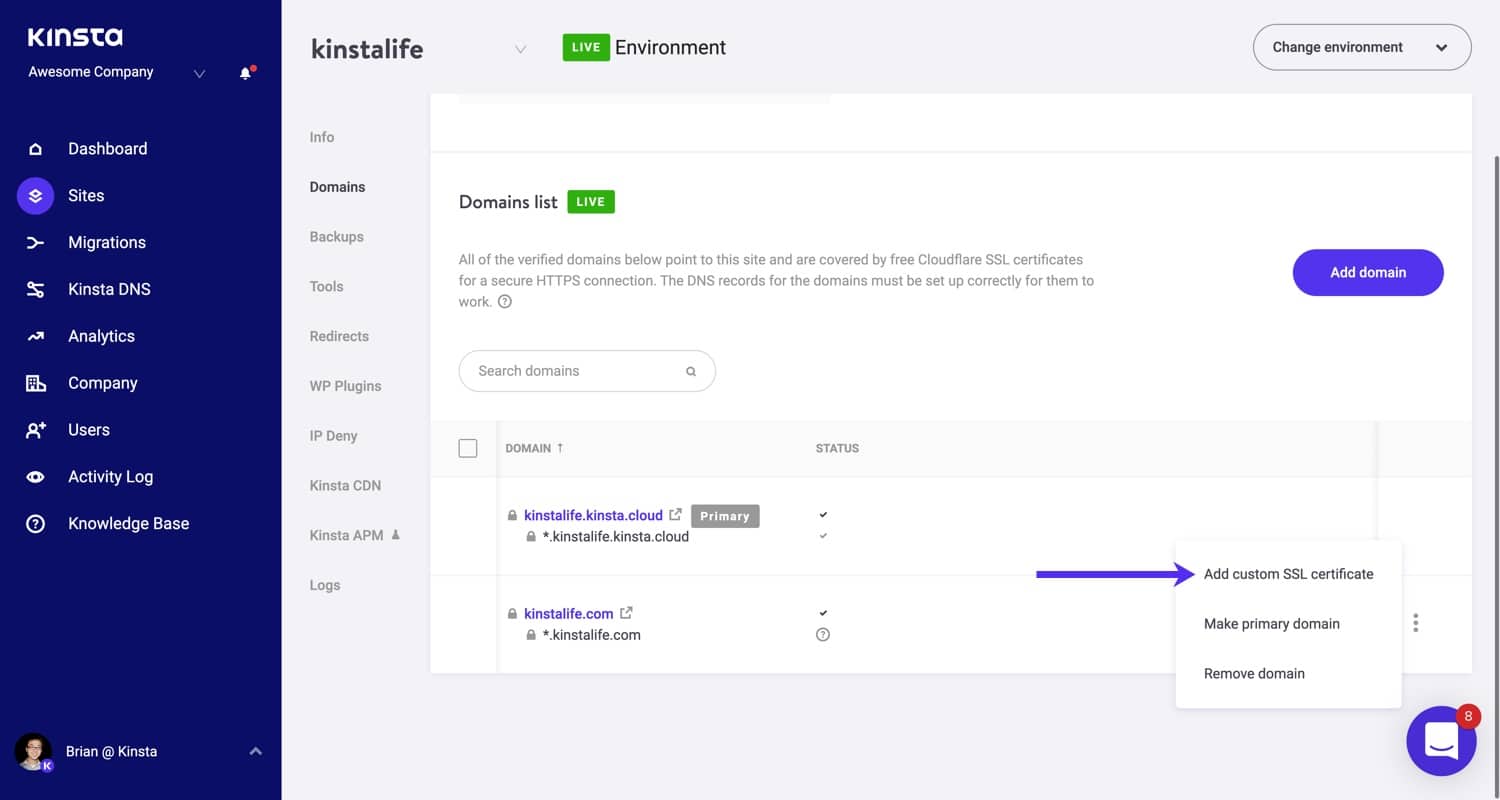 Step 3
Next, you'll see a confirmation modal/pop-up showing the domains that the custom SSL will cover. Click the Next button to proceed to the next step.
Step 4
You will then be able to add your private key and certificate. Most SSL providers will email you a .key file and .crt file. Paste the contents of them in their respective fields.
You may also want to add your intermediate certificate. If you have a .ca-bundle, you can add the contents of it below the .crt content.
You can use a text editor like Notepad or TextMate to open the certificate and bundle files. If you don't have or know your intermediate certificate you can use a free tool like What's My Chain Cert? to generate it. Then click the Add certificate button.
If you have questions, please open a support chat with our team. We are happy to help.