It is very simple to delete a WordPress site and or install from within your MyKinsta dashboard. Simply follow the steps below.
Delete a WordPress Site / Install
You have to click on "Sites" in the left bar, where you'll find a list of your installs/sites. Hover the mouse on the install/site you'd like to delete and click "Manage" at the end of the row. Scroll down and click on "Delete Site".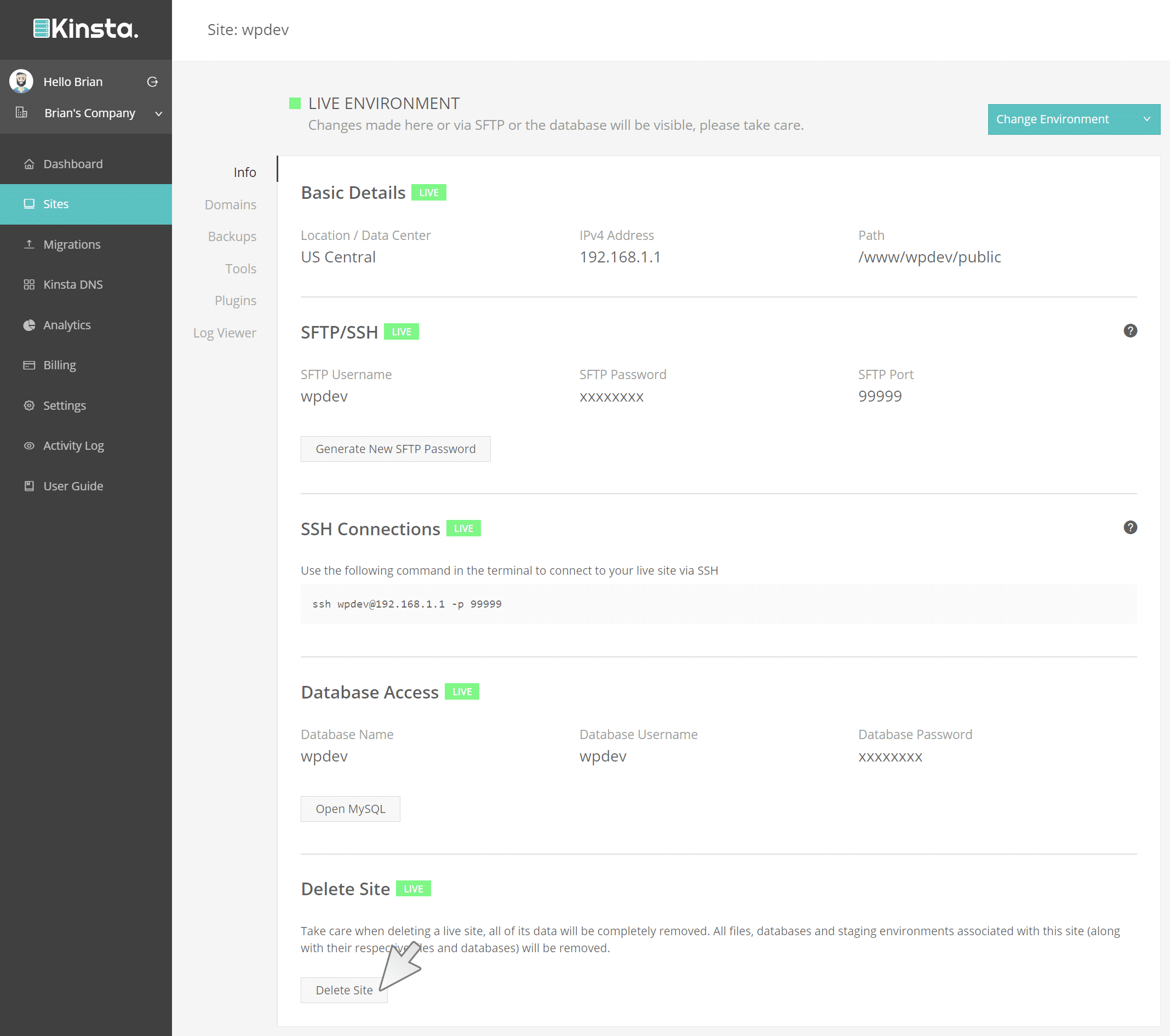 You'll get a popup asking you "Are you sure you want to delete this site?" If this site is deleted all of this site's data will be destroyed. All files, databases and staging environments associated with this site will be removed and will not be recoverable. To delete the site type the site name, followed by a dash and the word "live" (SITENAME-live) in the field and then click the "Delete This Site" button.