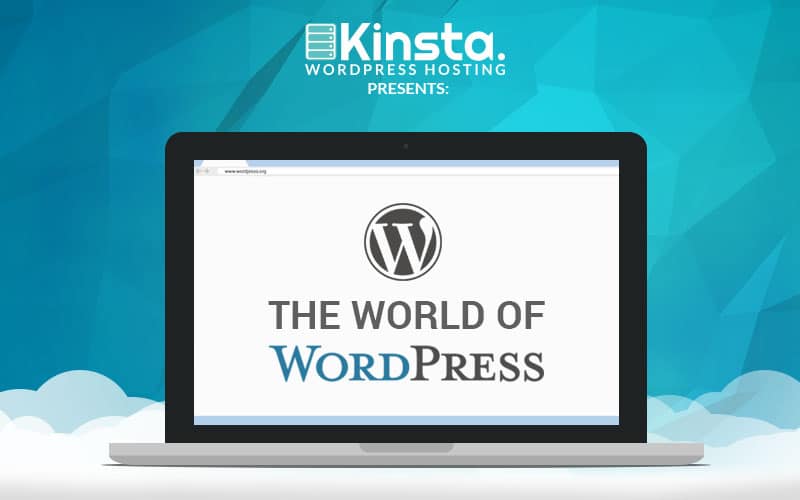 WordPress Infographic – The World Of WordPress 2018
Updated on January 19, 2018
The world of WordPress as we call it is constantly changing and growing. More and more businesses, enterprises, and bloggers are using WordPress to power their websites every day. Check out some of the stats below.

Embed this infographic on your site:
The World of WordPress Infographic
29.3% of all websites are powered by WordPress
49% of the world's population uses internet, still huge growth potential
60 million+ downloads in a year
WordPress 4 is used by 23.5% of all websites
As of September 2016, WordPress 4.6 has 7,890,197 downloads and counting
The most popular version of WordPress is still version 4.5 with 44.9%
There are more than 994 free plugins available with social options
More than 2,590 websites use WordPress CMS from the most popular 10,000 websites in September 2016
3,874 commits made by the top 30 contributors between September 05, 2015 and September 05, 2016
275 contributors worked on WordPress 4.0
2,245 commits made by the top contributor since 2003
Since 2003, over 180 stable releases of WordPress have been released
More than 2,242 free themes available for download from WordPress.org
46,513 plugins on the repository
1,729,537,989 downloads and counting
WordPress Infographic Sources
This article was written by
Mark Gavalda
Mark has many years of experience leading teams in the fields of marketing, web design and development. As a dev guy he used his WP expertise to collect the know-hows of creating a reliable and customer friendly hosting company to satisfy the increasing demand of clients. He is an urban cyclist and autodidact who never stops learning new skills.