At Kinsta, we utilize MailChannels for transactional email delivery. This means outgoing emails from your WordPress site are sent through MailChannels' service.
If you're currently using an SPF TXT record to authorize hostnames for email service on your domain, you will need to add MailChannels to ensure email deliverability. In this article, we'll show you how to update your SPF TXT record.
How to Check if You Are Using an SPF TXT Record
If you're using Kinsta DNS, log in to MyKinsta, click on Kinsta DNS in the left sidebar menu, and select your site's domain name. In the TYPE column, look for a TXT record. If the value of the TXT record starts with v=spf1, it is an SPF TXT record. If you're not using Kinsta DNS, refer to where you manage your domain's DNS records.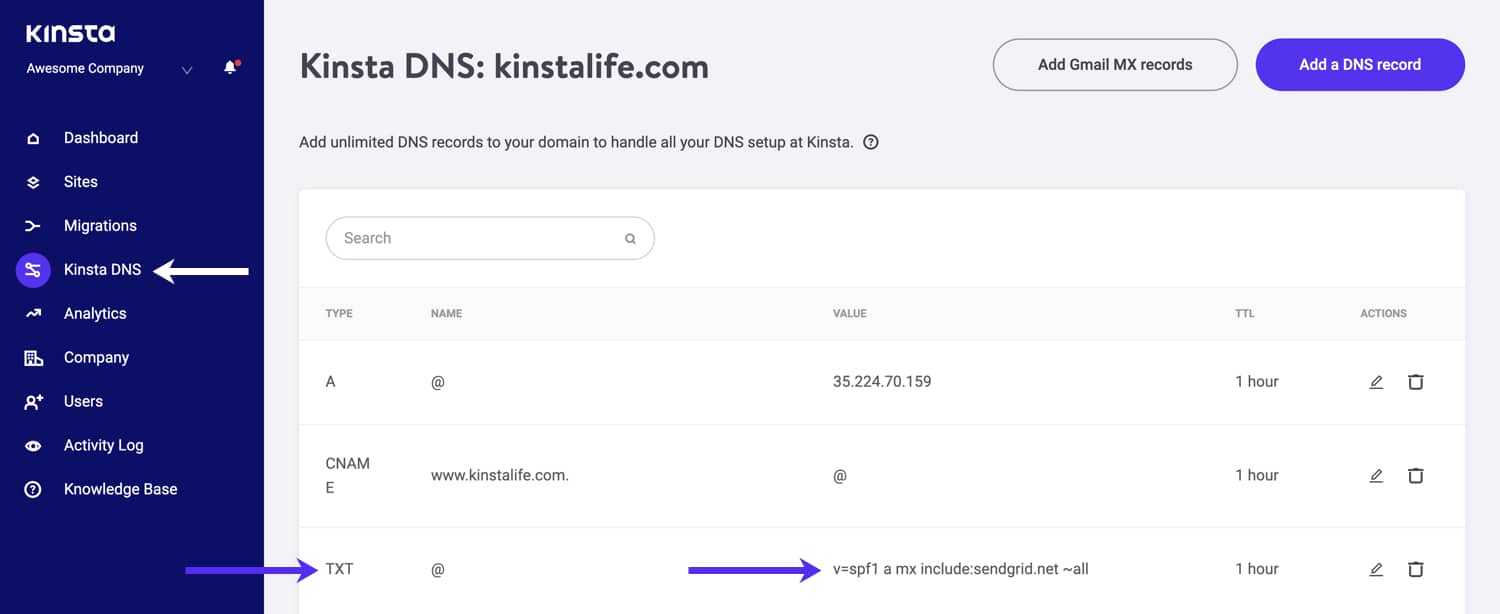 Alternatively, you can use a service like whatsmydns.net to check if your domain has SPF TXT records. To do this, input your domain name, select the TXT option, and click Search to get a list of TXT records for your domain.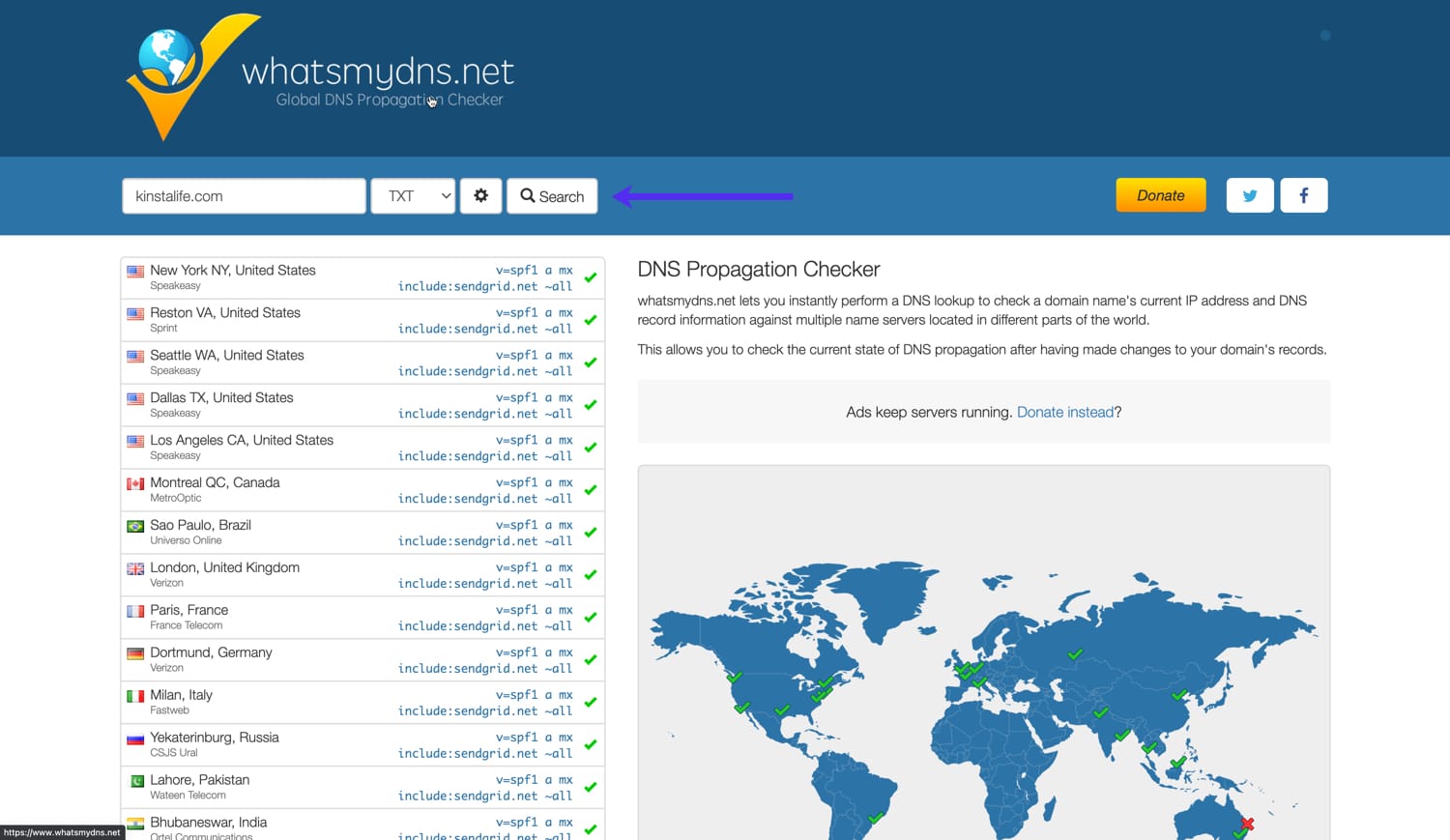 How to Add an SPF Record for MailChannels
To configure an SPF record for MailChannels, add the TXT record below at your DNS provider:
v=spf1 a mx include:relay.kinstamailservice.com ~all
If there is already an SPF TXT record that includes another domain, that's okay as well. Just be sure to add include:relay.kinstamailservice.com before ~all.
If you're using Kinsta DNS, go to your domain's DNS settings and click Add a DNS Record.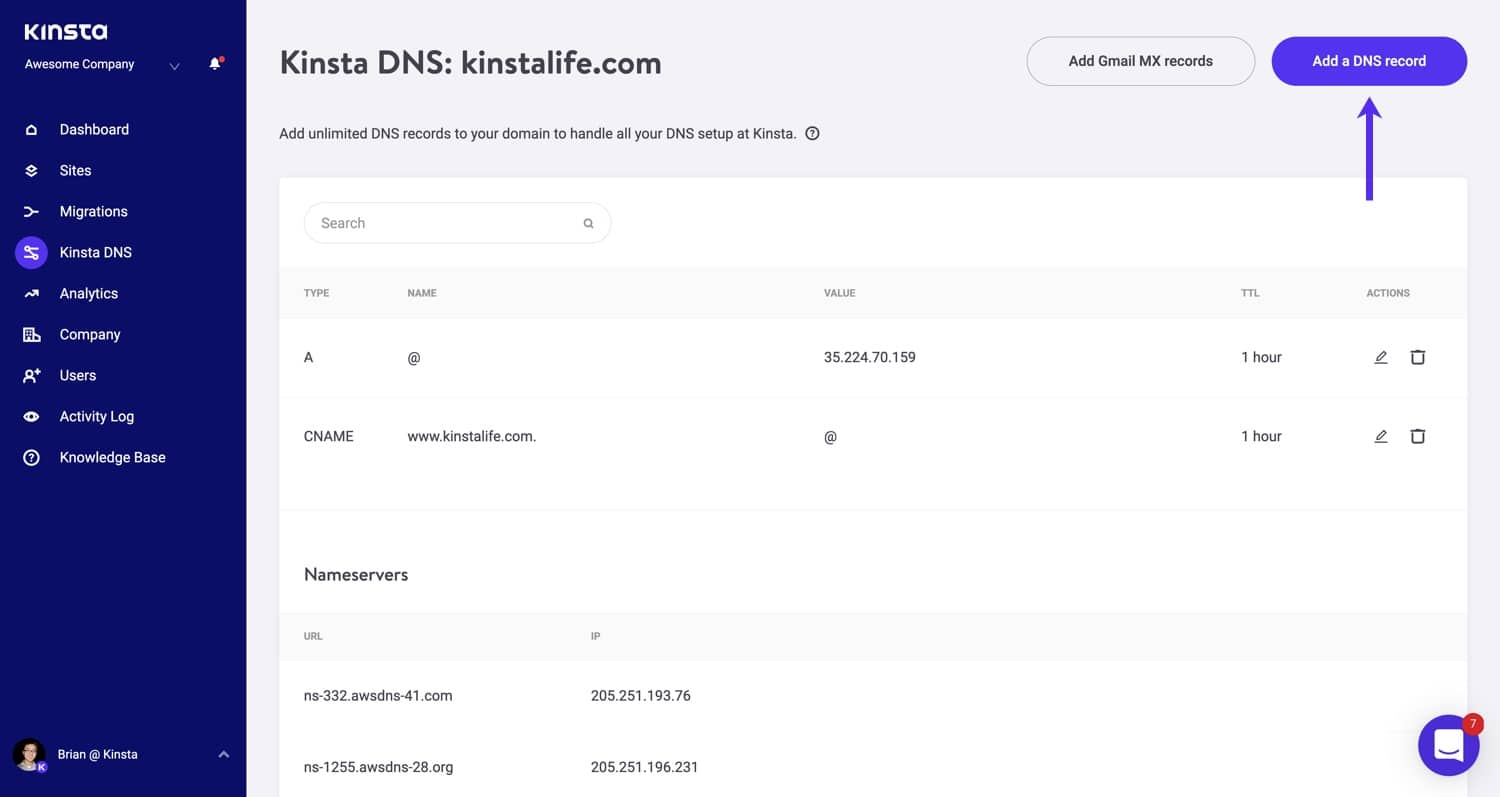 Select the TXT record option, and paste v=spf1 a mx include:relay.kinstamailservice.com ~all into the Content area. If you're using a subdomain, be sure to add your subdomain in the Hostname field. Click Add DNS Record to save the SPF record.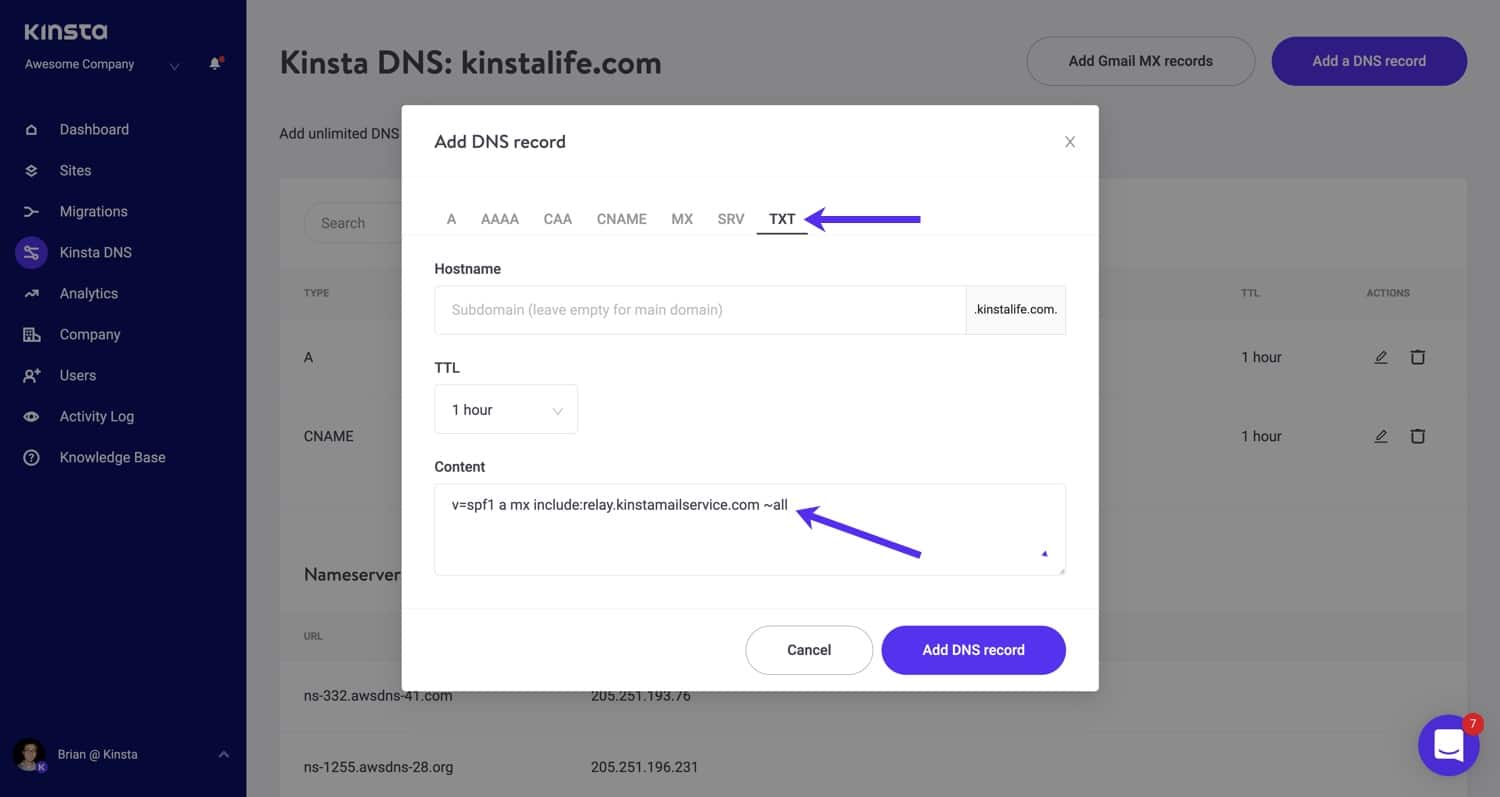 If you're not using Kinsta DNS, you can update the SPF TXT record at your DNS manager. If you're unsure about how to edit DNS records there, we recommend contacting your DNS provider.